Babaevo is a regional center in the north-west of the Vologda region of Russia and a railway station. In general, this city was formed around the railway.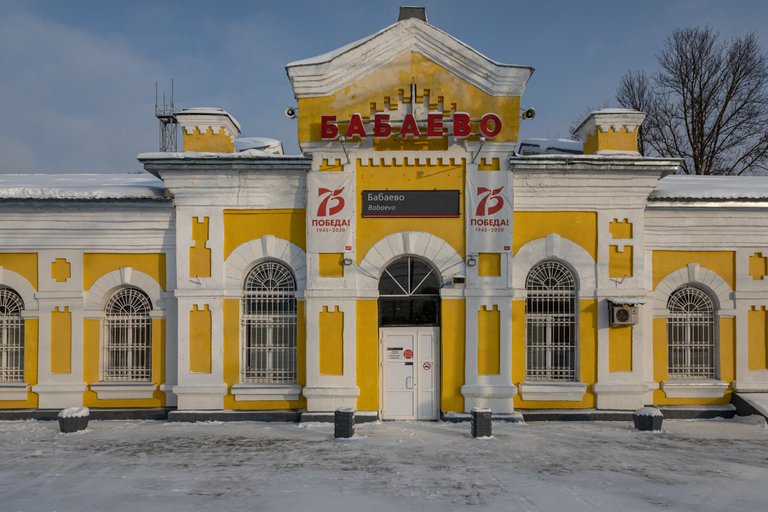 I have long been connected to some kind of industrial creative wave, so objects of this kind began to surround me. In Babaevo there is a huge overhead pedestrian crossing over the railway tracks.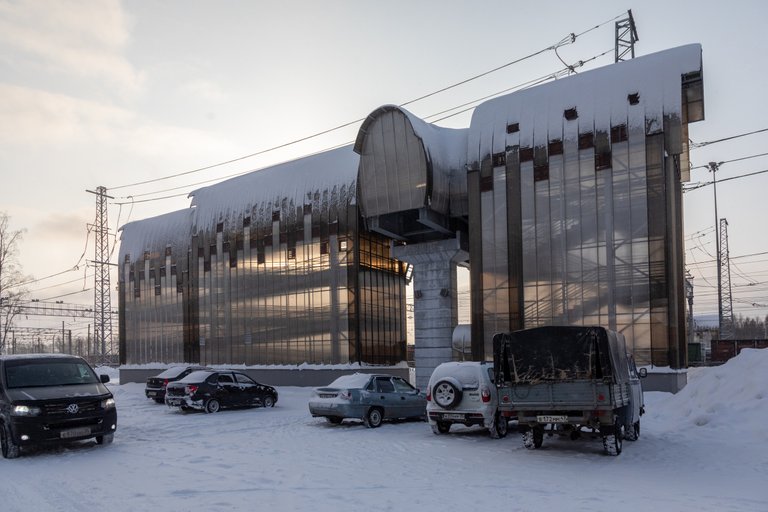 It wasn't the size that caught my eye, but the architectural design.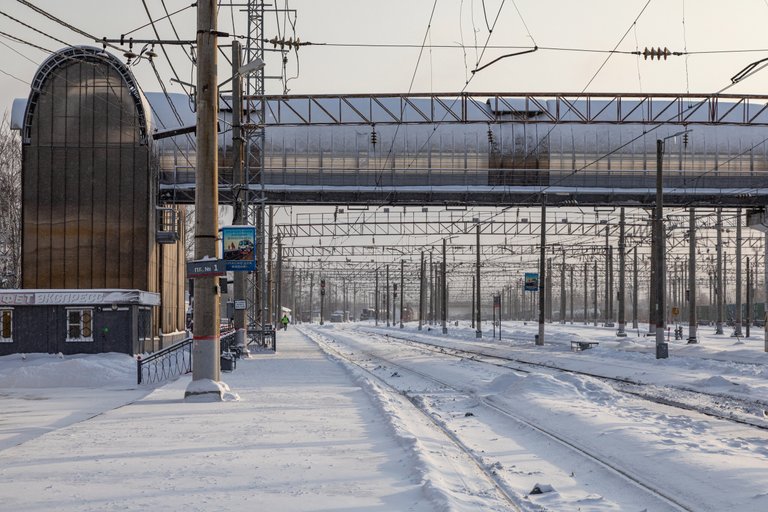 From afar it looks futuristic and utopian at the same time.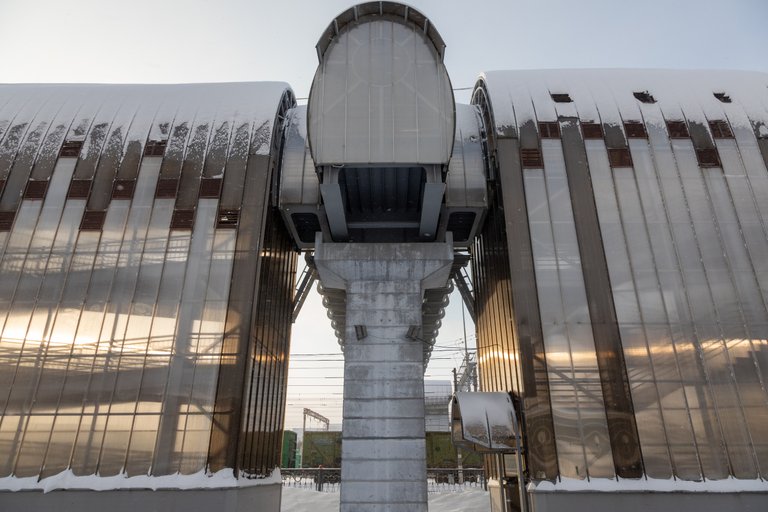 All this metal structure is covered with polycarbonate. The most interesting thing is not to climb the stairs, but the wheelchair path.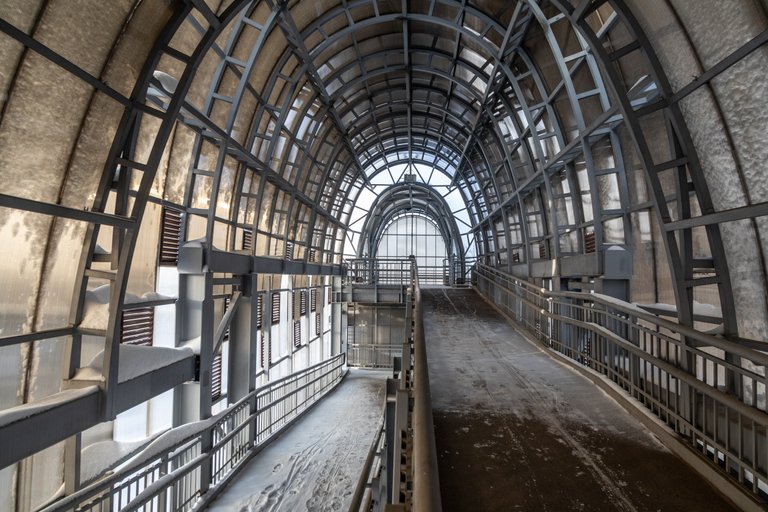 This huge structure is almost as high as a five-story building.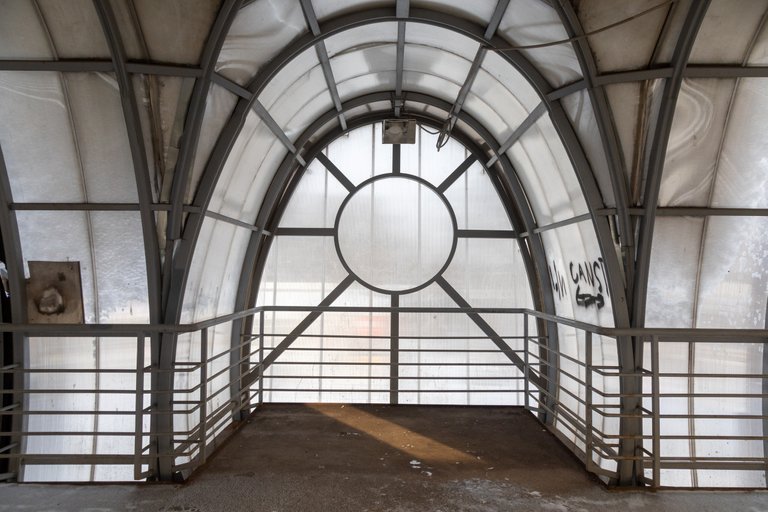 And the length is more than one hundred meters.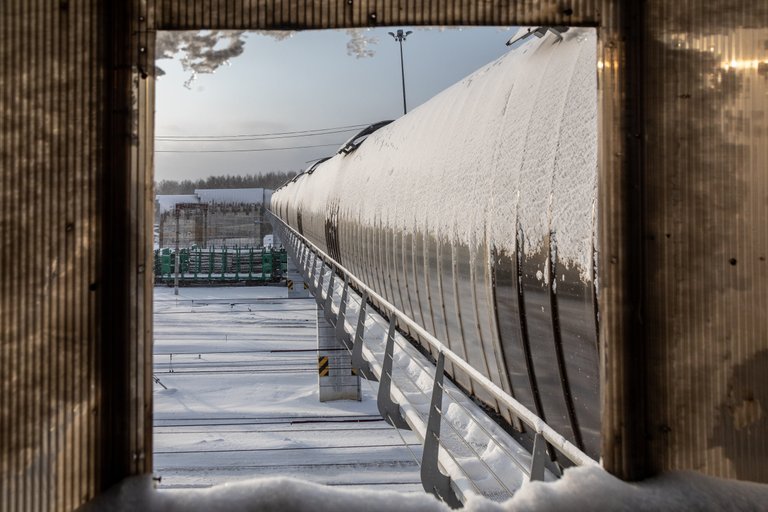 While I was walking here, not a single person passed by.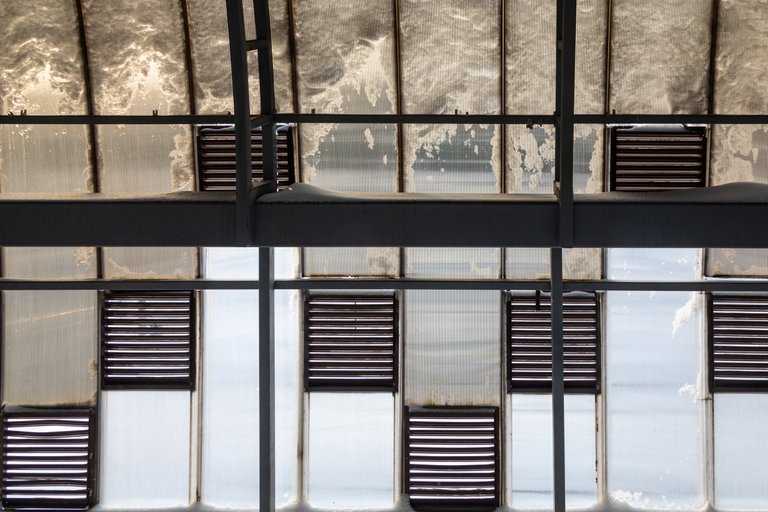 If suddenly someone happens to be here, then I would first of all advise you to visit this place.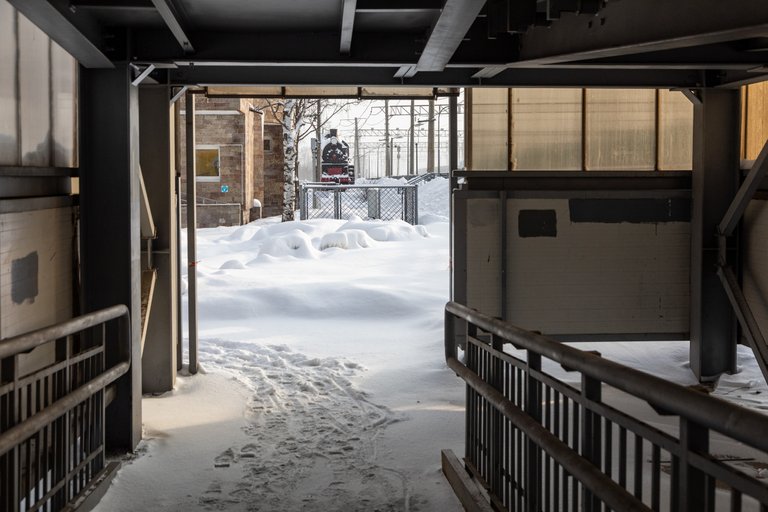 Trains run here very often.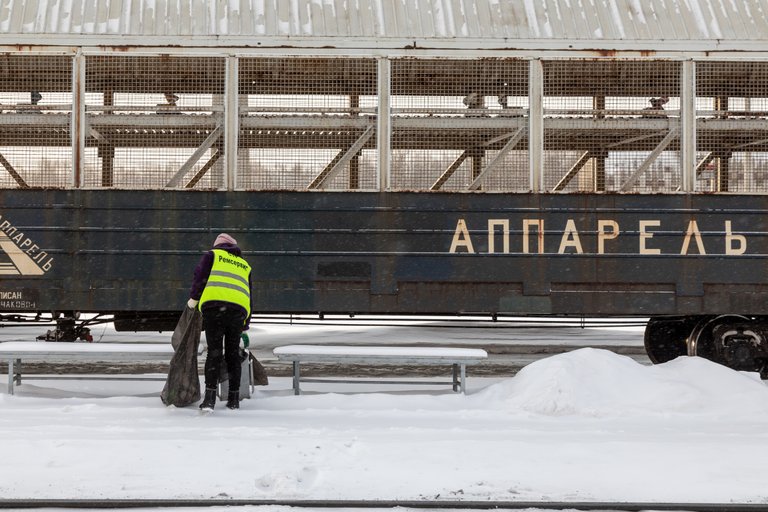 In principle, there is nothing more to watch in Babaevo, but I will still try to show something else.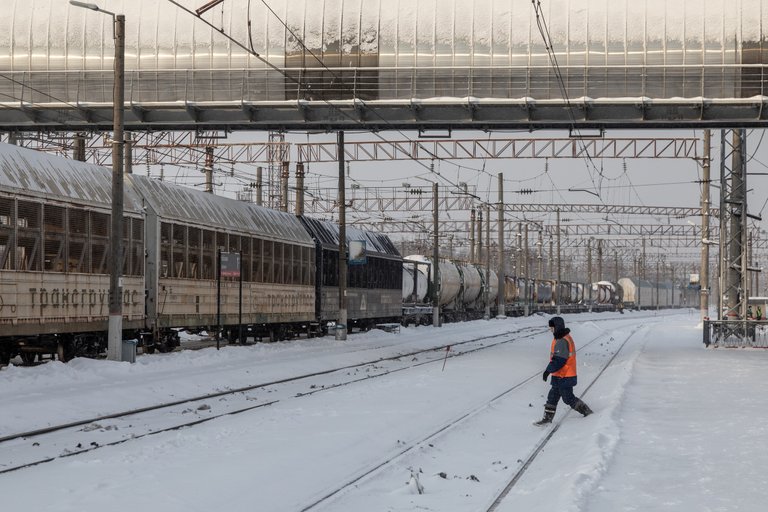 There is also an anti-aircraft gun, which stands next to the railway station.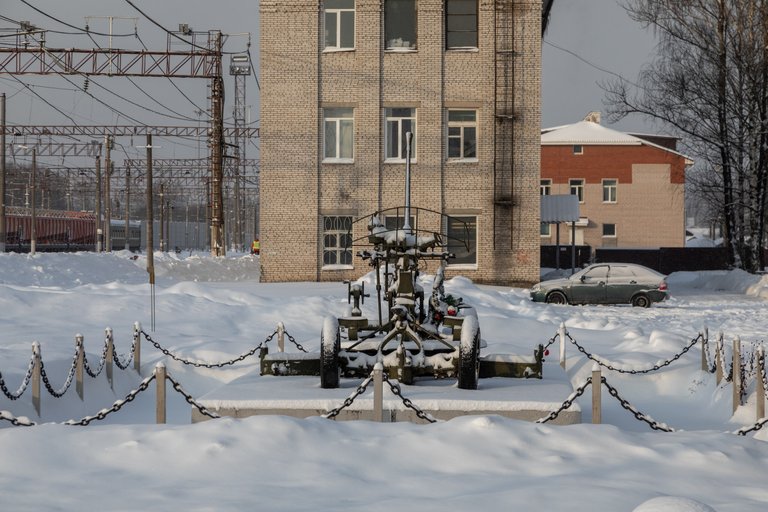 To be continued...