My friend @denisdenis is currently a fisherman. He works with long trawl nets in deep waters, usually somewhere halfway between this place, our hometown and Italy across the sea ... and can eat more fish than a pod of hungry dolphins. He is an extreme fish eater ... maybe even a world record holder ... but ...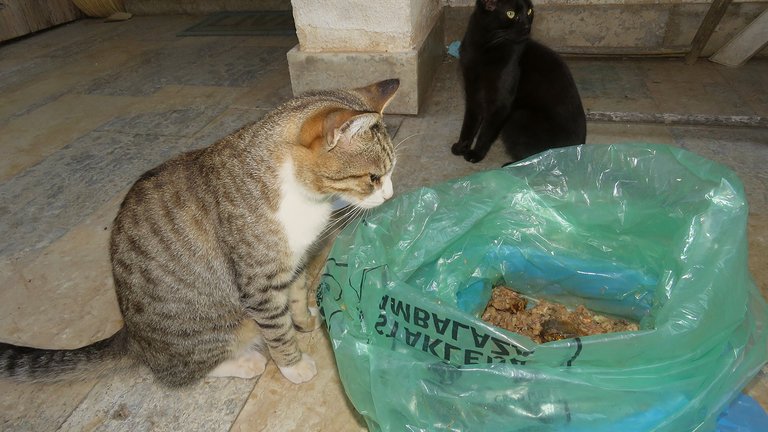 ... sometimes it gets too much even for him ... and that's when my cats enter the picture.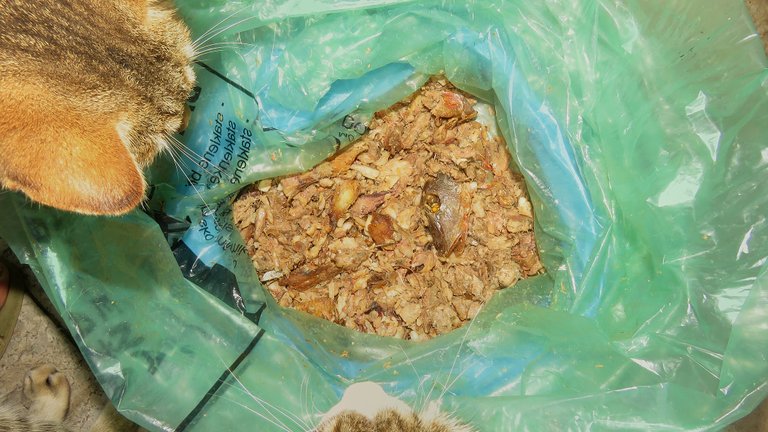 This is the unofficial sequel to his yesterday's post :D which I'll re - propose here, with this link https://peakd.com/hive-187719/@denisdenis/epic-cooking-on-board You will encounter the green nylon bag from my cat post near the end of his cooking post, and you'll see the exact weight of the seafood in it.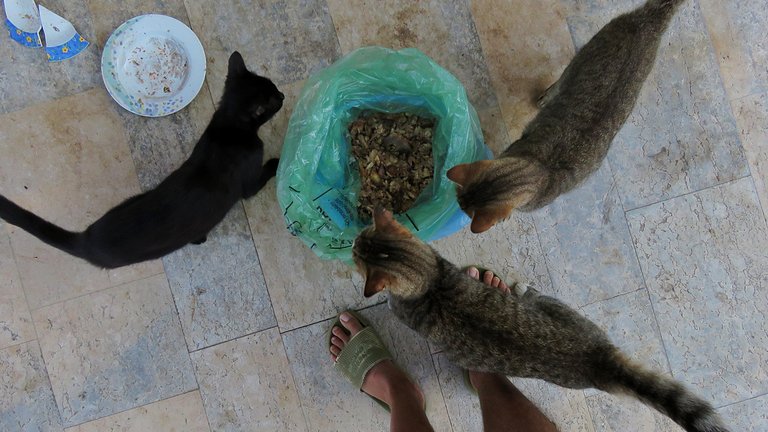 When @denisdenis came back home, late in the evening, after the 36 hours long fishing day, I mean day and a half, that's the time he spent at sea for that fishing expedition, he put a colorful mix of fish, shrimps and calamari in the oven, for a little snack at the end of the day, before the well deserved bedtime ... but ...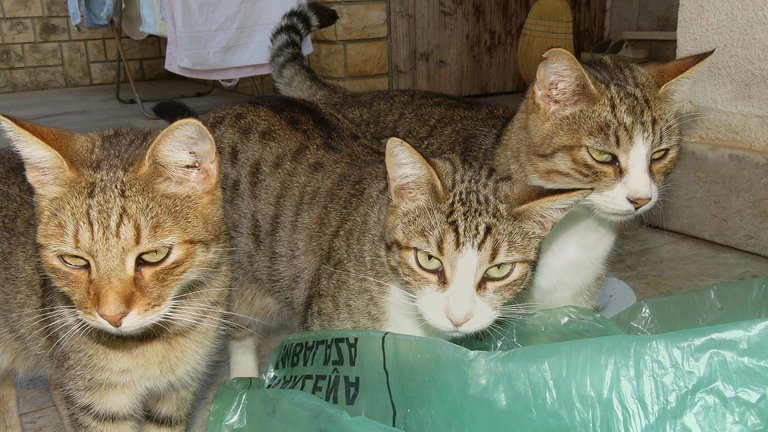 ... @denisdenis overestimated his epic strength, endurance, luck, magicka and appetite this time, and fell asleep. The fish and company got slightly over backed, still edible but far from the usual master chef stuff from his kitchen ... so he appeared in my house the next day, like a summer Santa Claus with a bag of goodies for the cats.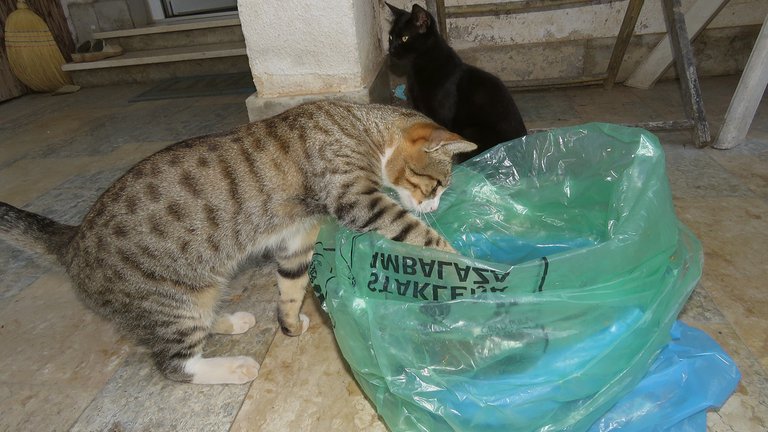 As you can see on these photographs ...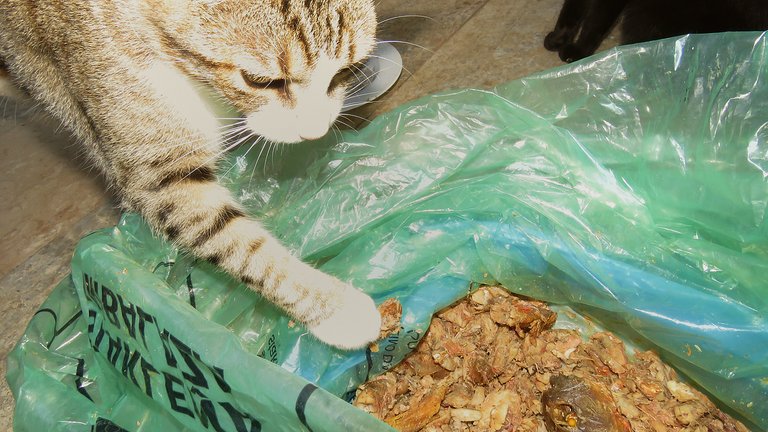 ... my cats were stunned and delighted.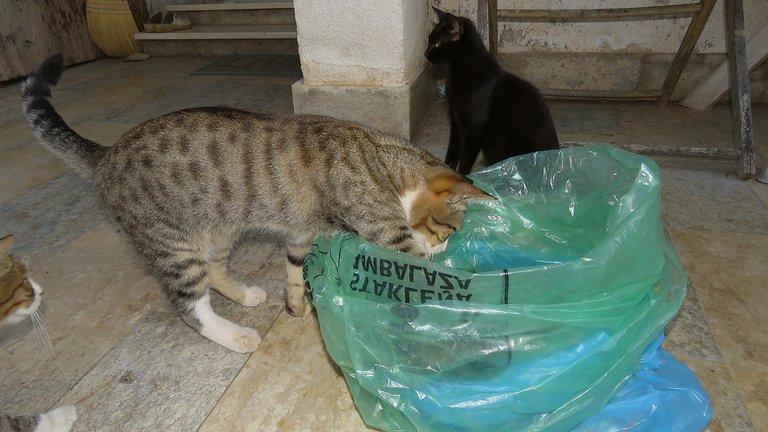 It was obvious that this recipe was a success from their point of view.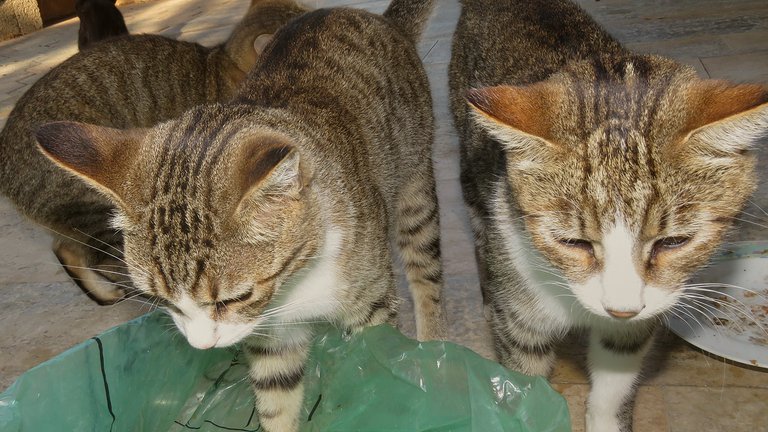 While I'm writing this post ... they are still eating this stuff.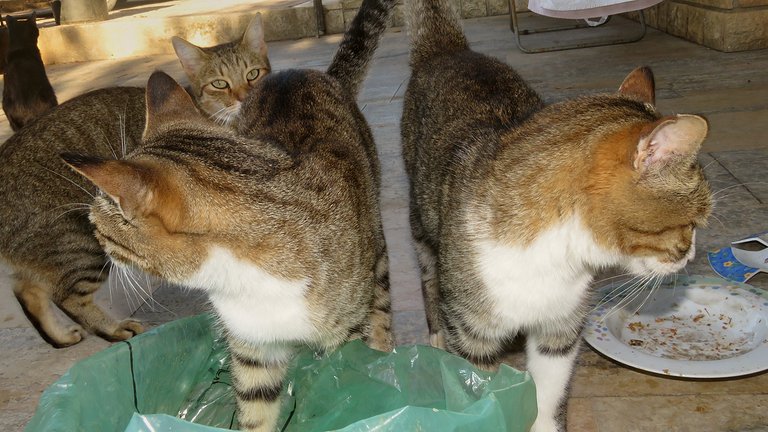 And that's the real, true story of how @denisdenis failed in his quest to prepare a strong, abundant dinner for himself, but was able to invent the perfect cat food for feline festivities.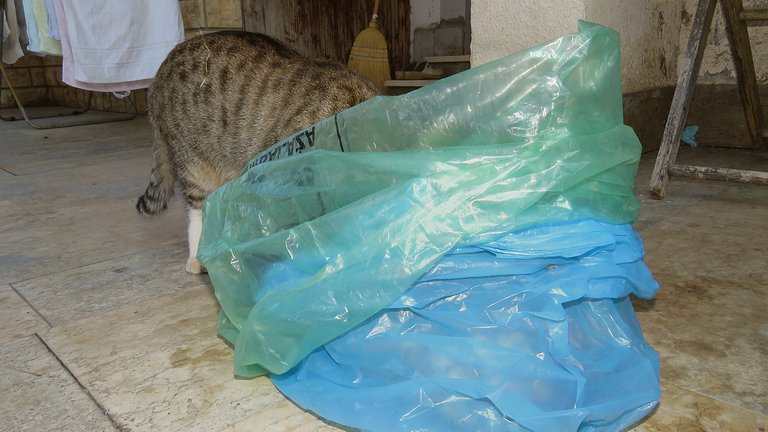 As always in these posts on HIVE, the photographs are my work The fish & the bag was provided by my real and crypto - friend @denisdenis. No cat was hurt or damaged by overeating.THE END.