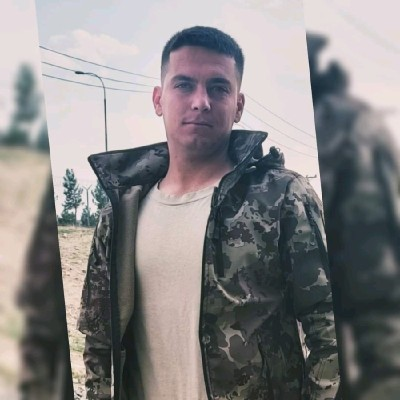 ---
Just received this desperate request, as a private message via LinkedIn, from a young man in Afghanistan who says his life is in danger. (I did a brief search and he looks legitimate to my eyes and has 500 contacts on his profile).
Please, help if you can by sharing this post. Thank you 🙏
"My name is AbdulSamim Frotan and I worked as an intelligence officer of the military's intelligence battalion 111 at the military base in Kabul until Sunday 15/08/21 when the Taliban captured Kabul.
I have been working with German, U.S., and international coalition groups for the last several years to prevent attacks on Bagram. My job has been to obtain security information and pass it on to the Afghan Ministry of Defense and to German and U.S. coalition groups to prevent attacks on security officials and military personnel.
The Taliban specifically search house to house for military personnel and capture them. Since I am an intelligence officer, they will undoubtedly kill me as soon as they find me.
I therefore ask you to help me and evacuate me from Kabul as quickly as possible.
Name : AbdulSamim
Last name: Frotan
Father name: AbdulShukor
Family members : 2
Date of birth: 14.10.1996
ID number: 1399-1104-87832
Place of birth: kapisa
Nationality : Tajik
Whatapp number & phone number : +93799535028
Duty : Operation Officer Company Surveillance Balloon Regiment Intelligence ‌‌‌‌‌ Kabul 111 Central Division
Blood group : ORH±
passport number : 01433750
Rank : 2LT
I thank you for your efforts and remain with kind regards
AbdulSamim Frotan
---
Below, are a few snapshots of our exchange on LinkedIn:
---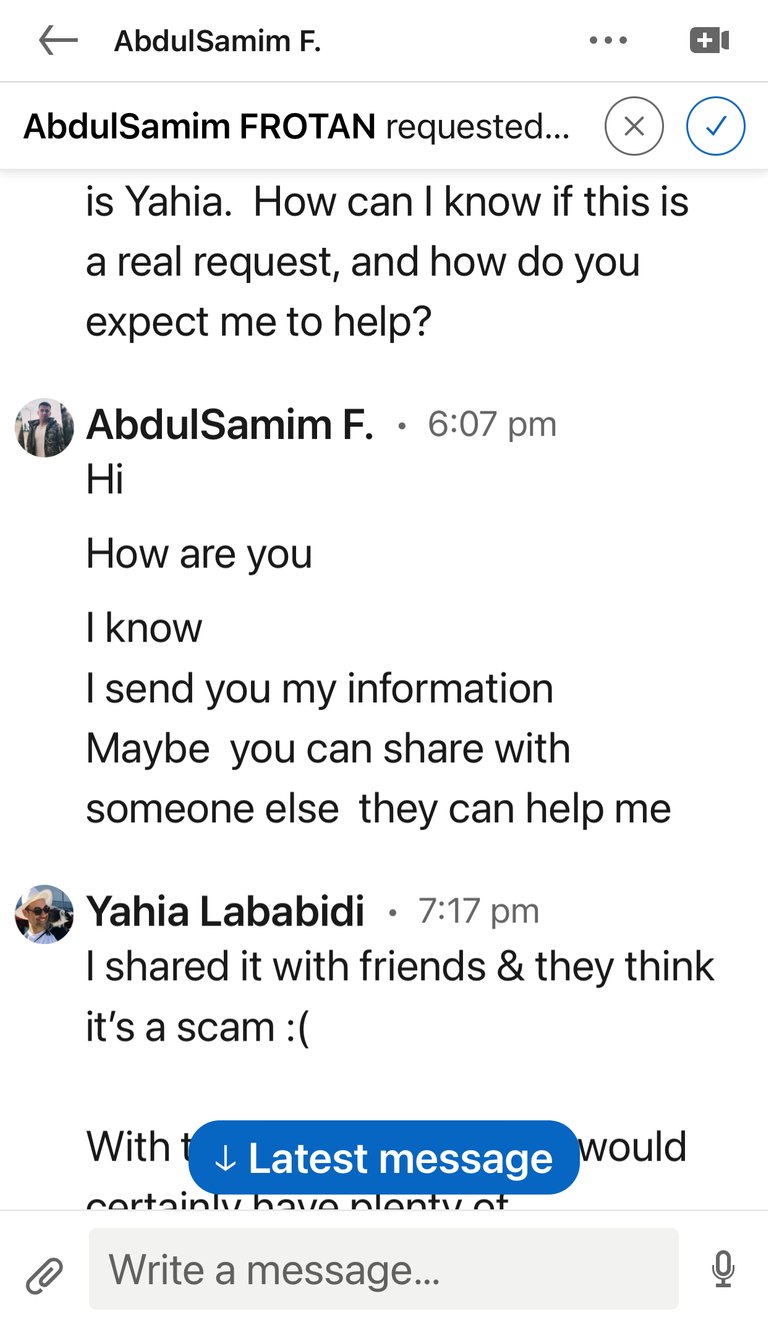 ---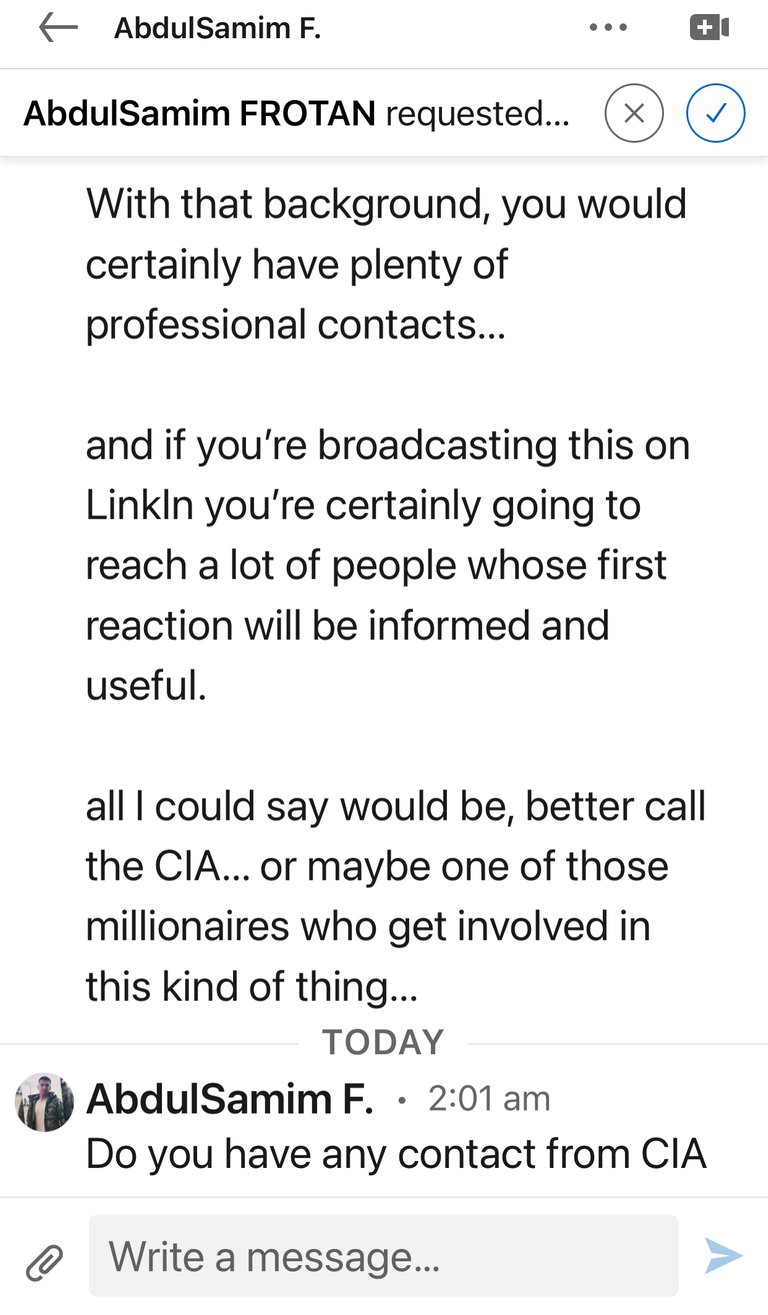 ---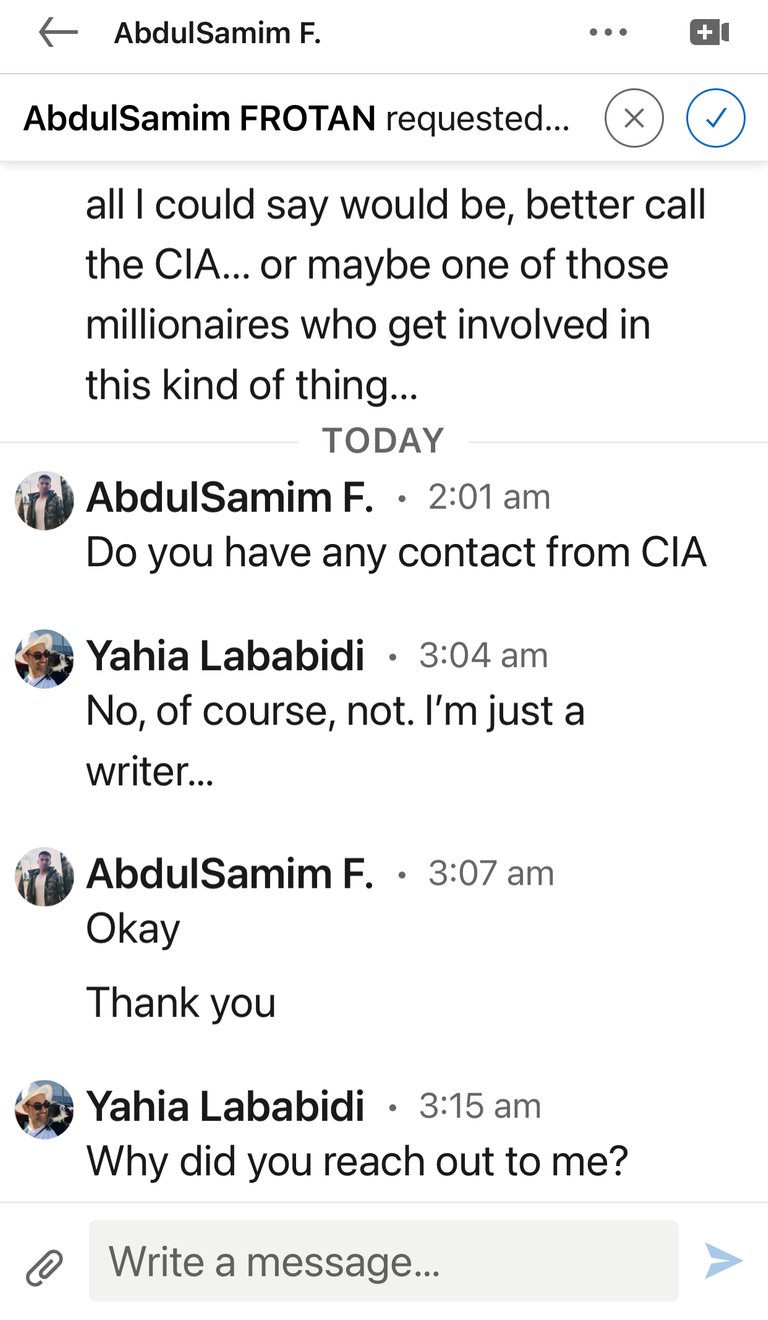 ---
Do you believe this is real? Can I trust him?