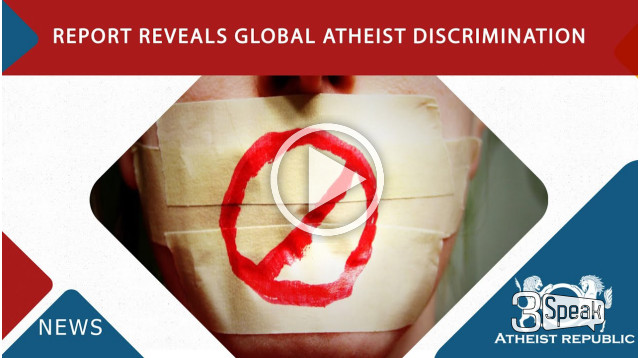 ---
"Humanists At Risk: Action Report 2020," published by Humanists International revealed mounting evidence that humanist and atheist activists are being targeted on the basis of their rejection of a majority religion or their promotion of human rights, democratic values and critical thinking. The report is largely based on testimony from 76 people in the eight countries surveyed. A range of persecutory tactics are used, including the criminalisation of blasphemy and apostasy, impunity for assaults, as well as social isolation and discrimination.
📧 Online platforms are fighting against content they find too sensitive by reducing post reach, strikes, removal of controversial posts... We want to discuss topics many find too controversial. To get the content we produce subscribe to our newsletter: http://www.atheistrepublic.com/newsle...
🤗 Atheist Republic wants to give atheists a louder voice. Let's show them that we're listening, no matter which language they speak. If we reach 500 patrons, we will be able to produce our shows in Arabic, Spanish, Persian, Portuguese, Malay, Bengali, Urdu, Hindi and other languages. Help us get there at https://www.patreon.com/atheistrepublic
❤️ You can also support us on PayPal: http://bit.ly/2GxKv0P
🎤 If you can't support us financially, consider leaving us a message of support here, and we'll play it on the Atheist Republic Voicemails podcast: http://www.atheistrepublic.com/podcast/
🔔 Don't forget to Subscribe to our YouTube channel: https://www.youtube.com/user/TheAthei...
🎧 Listen to this podcast on iTunes, Stitcher or your favourite podcast app: https://www.atheistrepublic.com/podcast/news
Link to this video on YouTube: