Sotogrande es un puerto deportivo y zona residencial. La viviendas se encuentran pegadas a los atraques para que no pierdas tiempo y puedas preparar el barco mientras estás en tu casa.
Sotogrande is a marina and residential area. The properties are located next to the moorings so that you don't waste time and can prepare the boat while you are at home.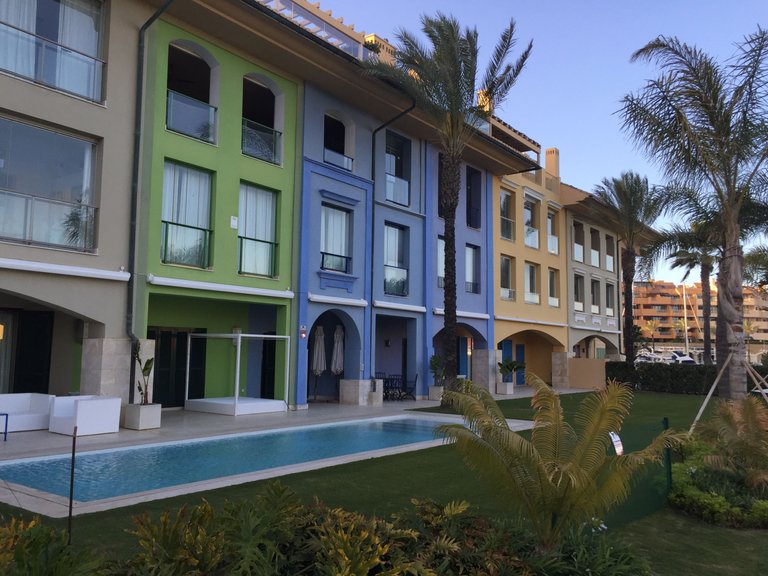 Sotogrande está en entre las provincias de Málaga y Cádiz. Es uno de los puertos más exclusivos de la Costa del Sol además de ser muy tranquilo. Los que quieran pasar desapercibidos este es el lugar perfecto.
Sotogrande is located between the provinces of Malaga and Cadiz. It is one of the most exclusive ports on the Costa del Sol and is also very quiet. For those who want to go unnoticed this is the perfect place.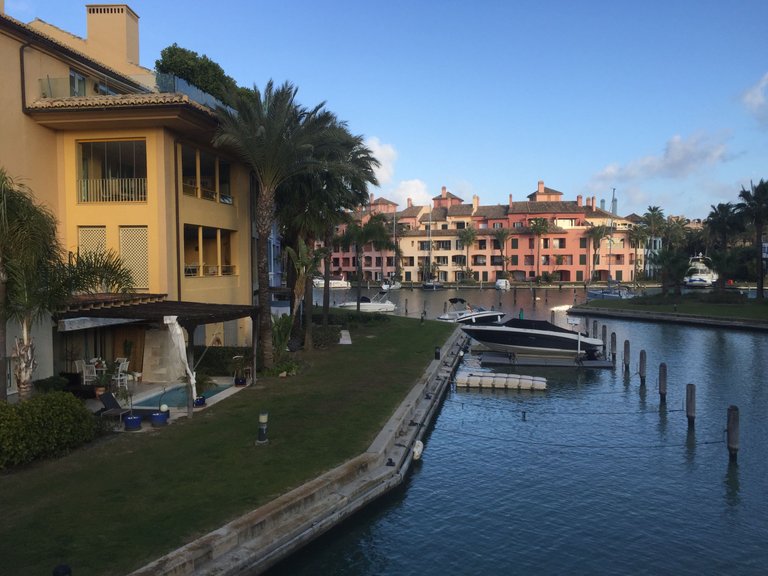 La marina de Sotogrande cuenta con islas privadas cerradas al tráfico donde la tranquilidad y la seguridad es lo que más importa. el servicio de mantenimiento constante tienen los jardines mimados. Las horas de sol y el clima cálido hacen de este lugar un gran sitio para vivir.
The marina of Sotogrande has private islands closed to traffic where tranquillity and security is what matters most. The constant maintenance service has the gardens pampered. The hours of sunshine and warm climate make this a great place to live.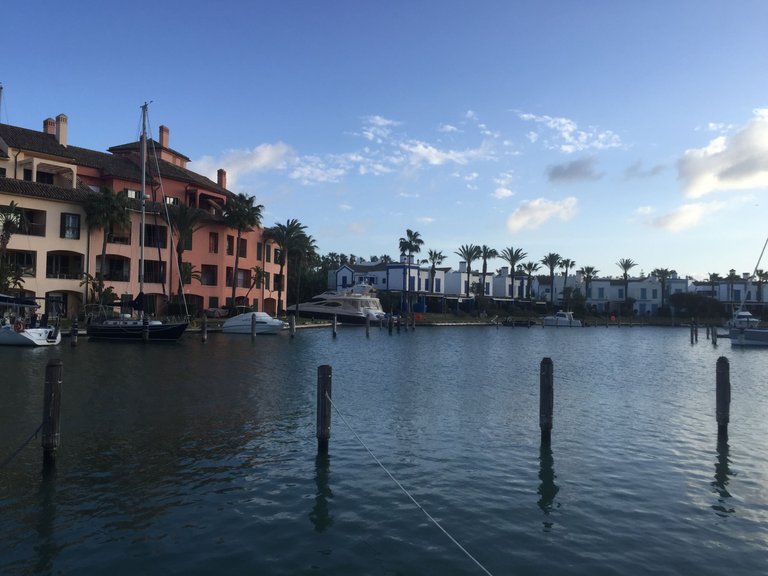 Según las posibilidades económicas puedes elegir vivir en apartamentos de lujos o villas adosadas con todos los detalles. Tu barco atracado a pocos metros para levantarte de la cama y salir a navegar sin perder tiempo.
Depending on your financial means you can choose to live in luxury flats or semi-detached villas with all mod cons. Your boat is moored just a few metres away so you can get out of bed and go sailing without wasting any time.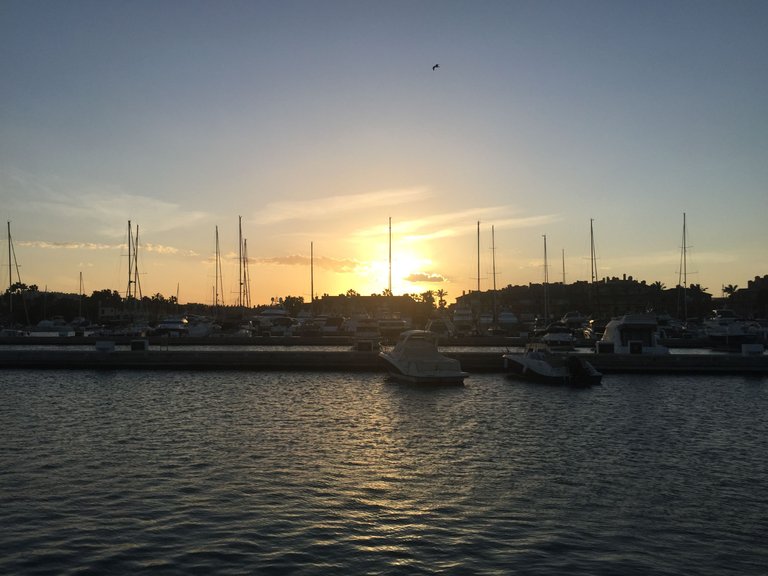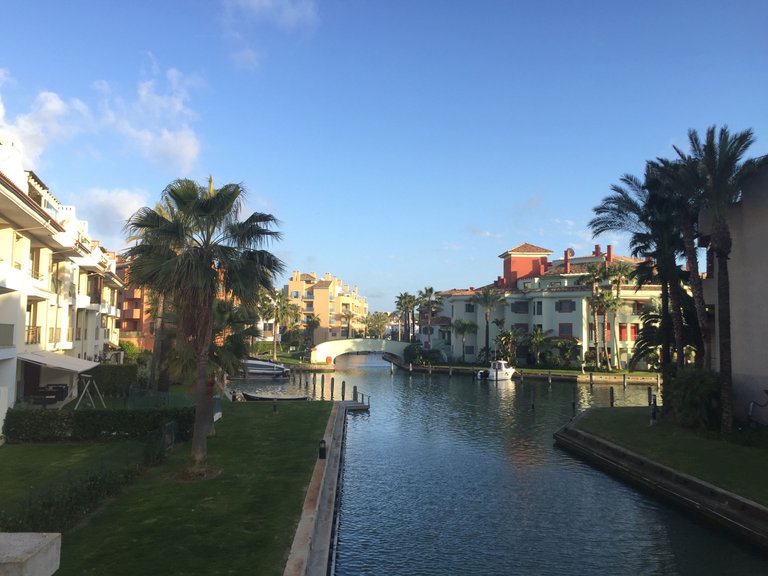 Una de las mayores ventajas de este puerto deportivo es el poder elegir si quieres navegar por el Mar Mediterráneo o por el Océano Atlántico por estar cerca del Estrecho de Gibraltar. Dependiendo del viento en el momento de navegar puedes ir al que mejores condiciones tenga.
One of the biggest advantages of this marina is that you can choose whether you want to sail in the Mediterranean Sea or in the Atlantic Ocean because it is close to the Strait of Gibraltar. Depending on the wind at the time of sailing you can go to the one with the best conditions.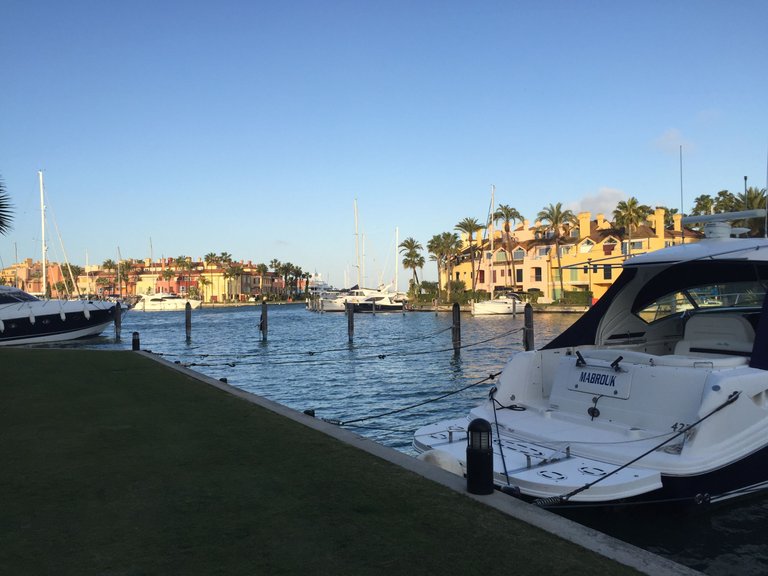 Photos by @cuvi taken with an Iphone 6
2021 All rights reserved
Fotografías de @cuvi hechas con un Iphone 6. 2021 Reservado todos los derechos.
By @cuvi