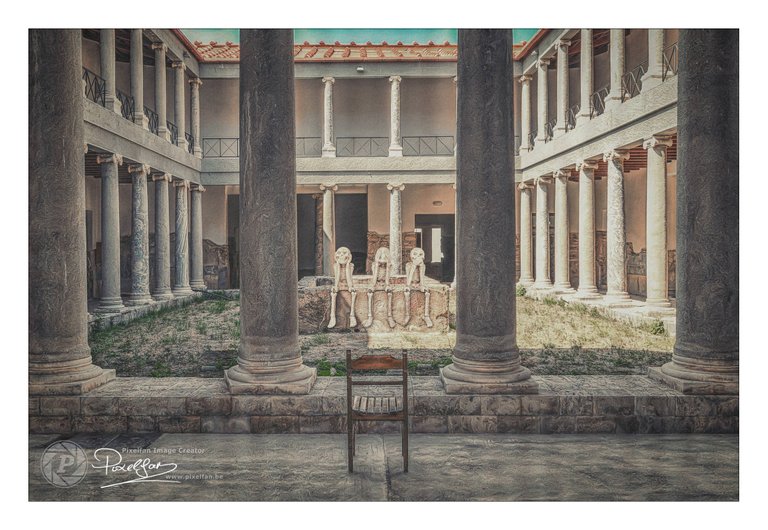 I miss them too! But yes, it is not because we cannot go on holiday because of the corona crisis, that they also have to stay at home.
When they heard that the corona virus affects the lungs, they had to laugh very hard ...
Anyway, today I got this postcard from them. Apparently they are doing well and are enjoying their well-deserved vacation to the fullest.
And no, they are not in Italy. What you see here is a rebuilt of a historical Roman villa on the island of Kos, Greece.
Yes, I know, it is amazing. But when my skinny friends go on vacation, they sometimes dare to do something cultural.
What I do wonder is who took the photo ...
Judging by the empty seat, they have once again managed to scare the museum guide away ...
I just hope that guide didn't go get archaeologists. Otherwise, my friends might stay in Greece for a very long time ... in some display case. 😉
---
You liked this post?
Right you are 😉
Just follow me here to make sure you don't miss any new work. As you can see below, you will be in good company... my 3 skinny friends are waiting for you 😉


BTW: I will not ask you to upvote my posts… deep down inside you know you have to 😉
Curious to see my other work?
Although I spend most of my time here, you can also find me in other places… just take your pick…