I think not many have heard of Beeme.icu. Beeme is basically a copy of SteemWorld.org but it is based on Hive instead of Steem. It was launched with little to no publicity and this is the only post from the creator since April.
Perhaps it was due to its mixed reception that this project did not really take off. On one hand there are people who celebrated having "SteemWorld" back on Hive. On the other hand, there were people who said that this is a blatant rip-off/plagiarism.
While I did not delve deeper to the legality of copying the site. I thought Beeme.icu was a nice and useful service to have on Hive. However, when visited the site today, I was greeted with the following message.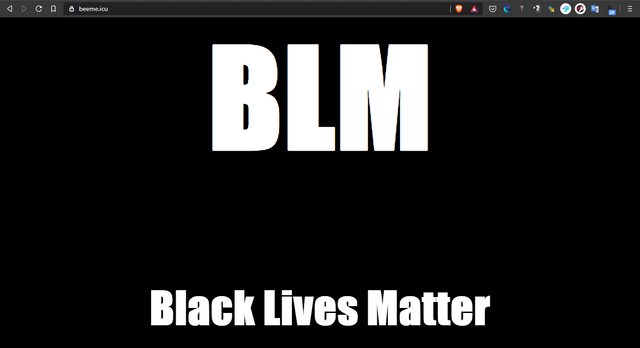 The page used to look like this,

Source and I hope @daltono is okay with me using his screenshots.
I know that because of the protests over the death of George Floyd, hacktivism is on the rise. Recently a United Nations site was also allegedly hacked and inserted with a message "Rest in Power George Floyd". On the page, there was also the logo of the "Anonymous" collective and the picture of George Floyd. Though the page is now taken down for maintenance, you can still view it on Wayback Machine.
So is Beeme.icu also hacked and replaced with the message? Or is this a deliberate message from @beeme, the creators of the site? This question was asked but there is still no answer from the developers. Perhaps we will never get an answer as I think this project is probably abandoned.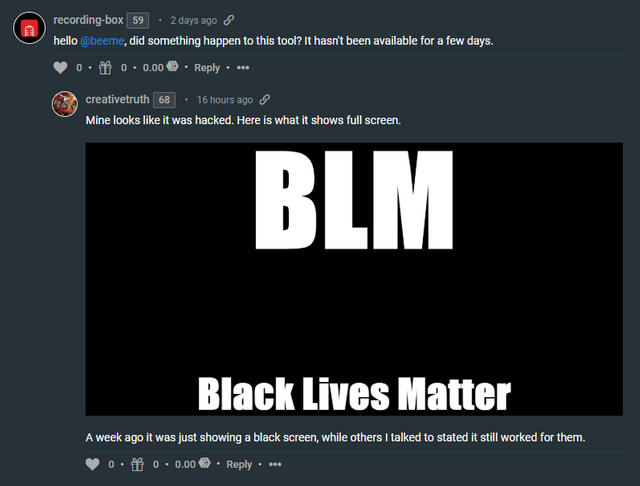 In any case, even without Beeme.icu, there is still HiveStats. HiveStats is created by LeoFinance and it provides similar functions as to Beeme.icu. It allows you to check some interesting statistics on your Hive account and I find the curation APR particularly useful.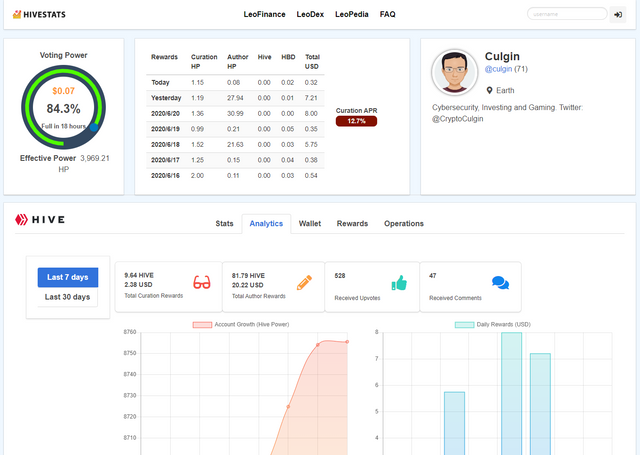 When compared to Beeme.icu or Steemworld.org, HiveStats is still lacking in some of the tools like creating an account with tickets you claimed with your RC and checking the authorizations you have granted to various dApps. However, I think it will be improved eventually.
---
This article is created on the Hive blockchain, an immutable and censorship-resistant content platform.
25% of post rewards goes to @ph-fund and 5% goes to @peakd to support these amazing projects.