Speed is a thrilling sensation to pump your blood faster, and get the adrenaline running. Equally, it's also a terrifying barrier, with rising velocity putting you ever closer in harm's way. At the turn of the 20th-century, mankind began to tear themselves off the railway-tracks and horse-carriages, and onto other ways of moving about. We began to mass-produce motor-cars, as pioneers started experimenting with the magic of flight, and lighter than air travel.
It was an era when motorists thought that driving more than 100mph would be enough to render death on the human body. Though I consider speed to be a brief refuge from boredom, too much of it is enough to scare me. Nevertheless, some others are more extraordinary, as they consider speed to be a threshold that begs to be broken. It's an inviting challenge that's never an obstacle, and only the fastest wins.
---
---
Made Of Metal.
Credits to: Jessi Combs - Facebook
Jessi Combs is one of those in the league of extraordinary persons. She's known as "the fastest woman on four wheels" for a reason, and if there's two words I can use to describe her mettle, it would be 'awe-inspiring', and 'badass'. Frankly, she's a name that I've only heard of recently, and only then, it was due to the most unfortunate circumstance. From birth, she seems destined for hobbies that the misogynistic stereotypes might call - un-female-like.
With an education in more technical aspects of life, from metal-fabrication to engineering, she later set out a career with cars. If you're somewhat familiar with the more extreme world of modifications, you might have heard of a convention held by the Specialty Equipment Market Association, or better known as SEMA. This is where car, and parts companies alike can show their wildest side with aftermarket tuning, or otherwise the craziest creations that would tarnish the cleanliness of mainstream motor-shows like in Geneva.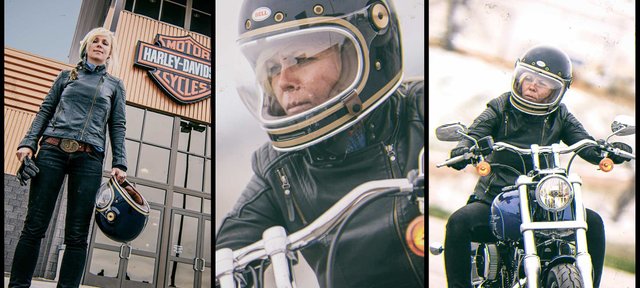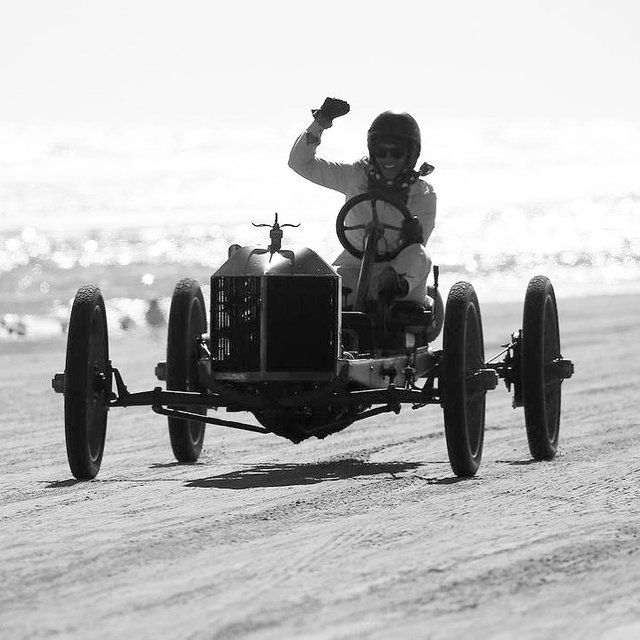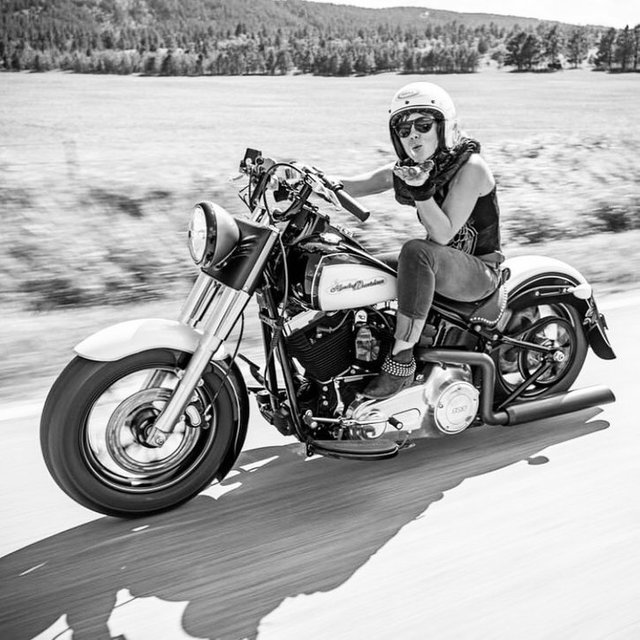 Credits to: Jessi Combs - Facebook
While some post-graduate students may have it easy with internships in air-conditioned offices, Combs' task required getting down and dirty. Along with another student, she was hired, and had successfully built a car from ground up for SEMA, all in just six months. Mind you, that's six months of putting together everything from scratch with just two people - bolt by bolt, screw by screw - and not like in a kit-car, where some components have come pre-built. No, they had to make and fit an engine, transmission, drivetrain, chassis, electrics, and everything else in between.
Personally, I'd take at least six years. Combs had also made appearances on camera, hence my remembrance with older, more faint memories. She's been in a host of programmes, including those with a more automotive focus, like Autoblog and MotorTrend. She was also a star guest on Jay Leno's garage, as the driver of a Bugatti Chiron, fitting in with her speedy nature. Most fondly, she's also starred for a brief moment as one of the main casts on MythBusters - one of my favourite TV shows.
---
---
Parched For Adrenaline.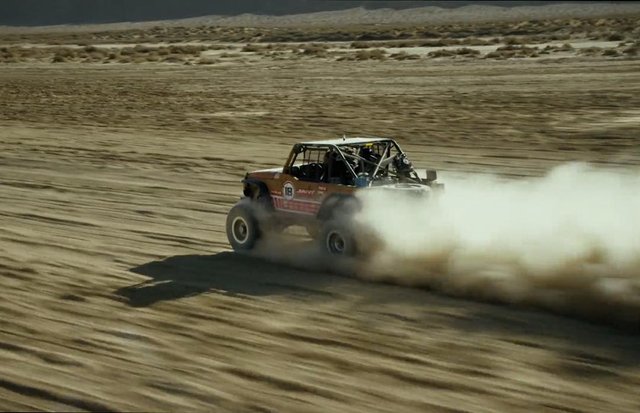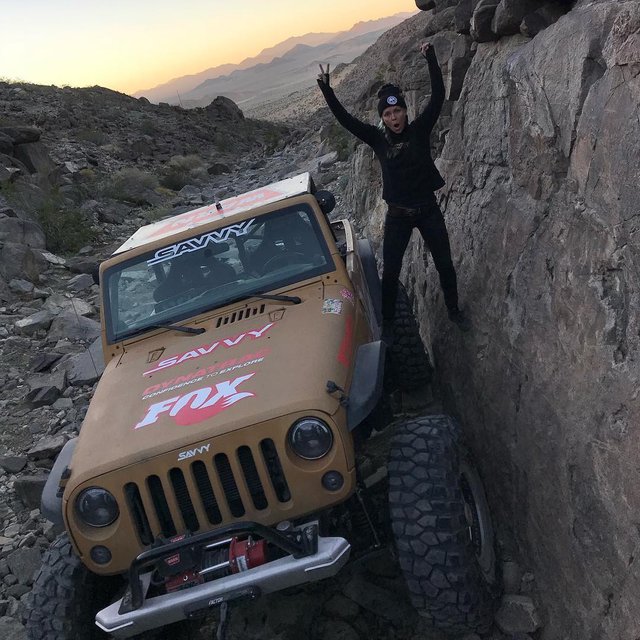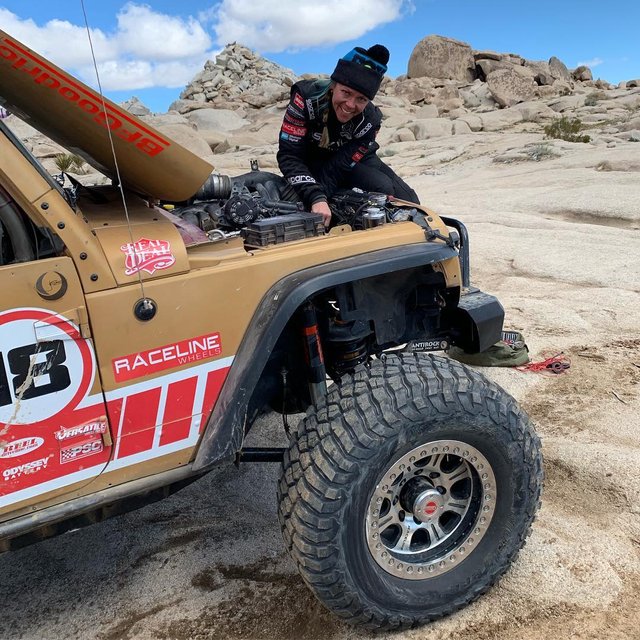 Credits to: Jessi Combs - Facebook | Ultra 4 racing series, 2018.
Outside of that, she's always had the chance to relish in her interests for motorsports, and it's not the sort of racing that I'd consider to be comfortable. When you're an inch away from death, few things are comfortable, but at least most of the racing that I aspire to take part on smooth, supple tarmac. Combs prefers going off the beaten track, with more off-roady racing that happens over sand, boulders, pits, and mounds.
Her first accomplishment in racing was in the SCORE Baja 1000. The name is a bit misleading, since I first thought that it was done over 1,000 miles, nevertheless it's still an off-road high-speed race across Mexico, and is at least 600 to 900 miles. In her first outing in 2011, and later in 2015 she won second-place in her class. Between 2014 to 2017, she's accrued five first-place wins in various stages and classes of the Ultra 4 series.
Outside of the Americas, she's also raced in the women-only Rallye Aïcha des Gazelles du Maroc, in southern Morocco. In her first and only participation in 2015, Combs won first-place in her class, and tenth-place overall. Already a fantastic accomplishment in her racing career, and with most of it being done in what most urban-folk like me would consider to be, hostile territory. However, racing alone would be rather simple, so she's decided to set out a few land-speed records just to fill in the extra time.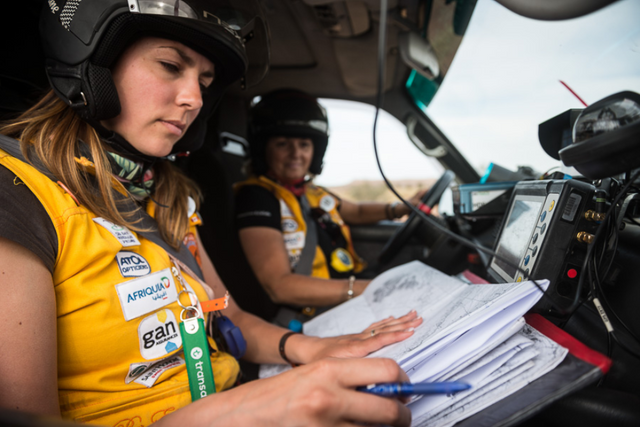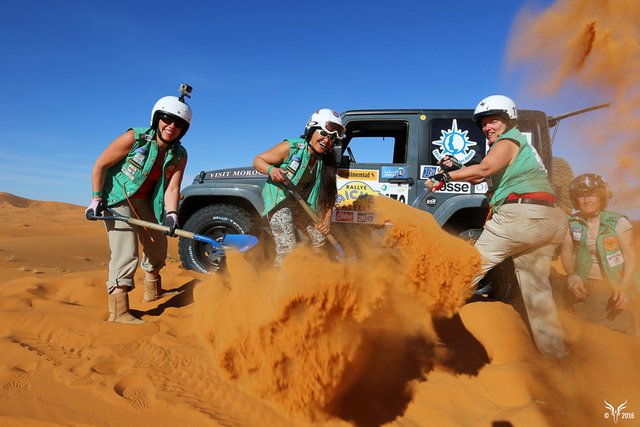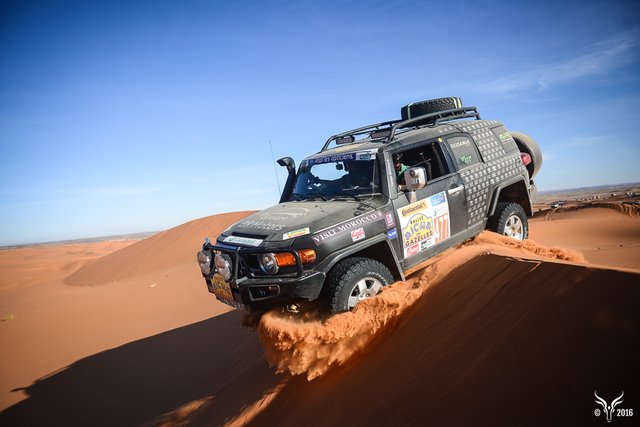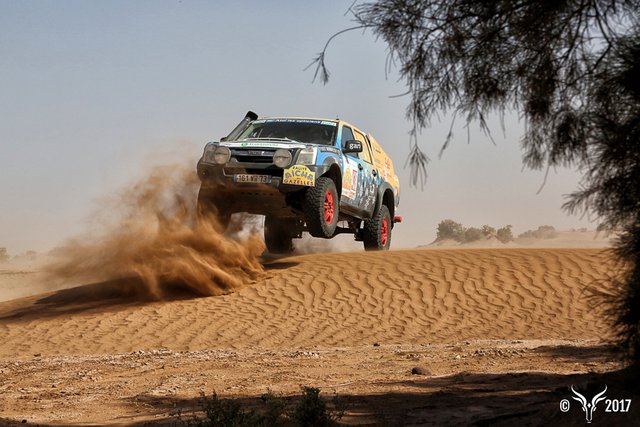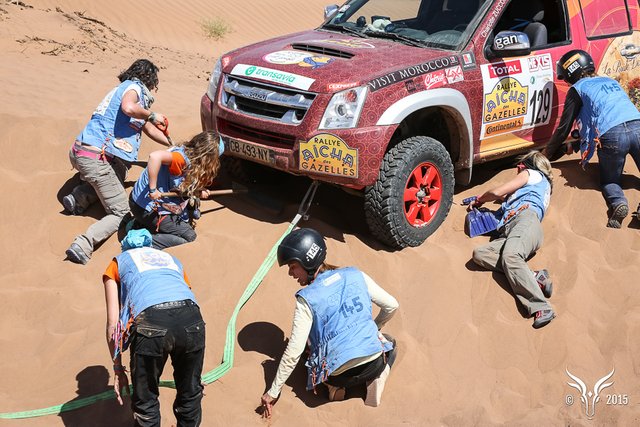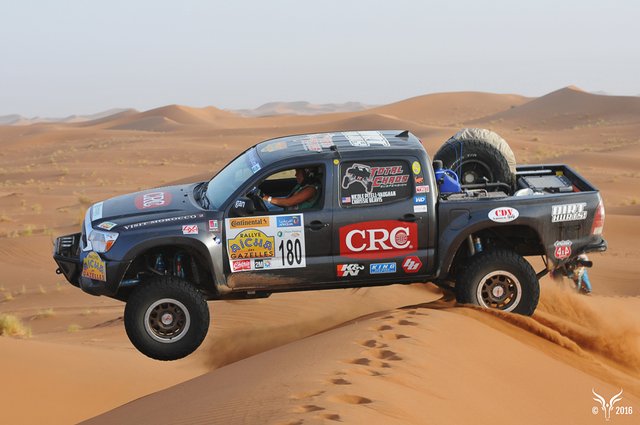 Credits to: Rallye Aicha des Gazelles | The all-women off-road rally where few dared to go.
On October 9th, 2013, she broke the "women's four-wheel land-speed record" that was previously held by Lee Breedlove, driving the Spirit of American (Sonic 1) in 1965. Lee clocked in an average speed of 308.506 mph (496.492 km/h). Combs' run with the North American Eagle (NaE) Supersonic Speed Challenger - a jet-engine'd car with a very long name - was clocked with an average speed of 398.954 mph (632 km/h), and a top speed of 440.709 mph (709 km/h). Later on, she'd break into an even higher top speed of 477.59 mph (768.61 km/h) while driving the Other American Eagle, on September 7th, 2016.
Then, came the fateful day on August 27th, 2019, in what can only be called a shocking, and saddening loss. This was in another North American Eagle jet-powered car, and in the same dried lakebed of the Alvord Desert, in Oregon where Combs broke her first land-speed record in 2013. As was required to be verified, she needed to do two runs in opposing directions, and taking the average top-speed of those runs.
The previous "women's absolute land-speed record" - not just for four-wheels, mind - was held by Kitty O'Neil in 1976, with an average of 512.71 mph (825.13 km/h). Kitty claimed that she could've broken past 700mph (1,100 km/h) if she'd use more than 60% thrust. This could've put her in closer contention with former RAF fighter pilot, Andy Green. Two decades later in 1997, he would set the still unbeaten land-speed record of 763.035 mph (1227.985 km/h), in his ThrustSSC.
Note: this was Jessi Combs' first land-speed record in 2013.
Back into focus, Jessi Combs' run at Alvord was clocked in at a mind-boggling average speed of 522.783 mph (841.338 km/h). This is the sort of speed that would be normally felt cruising in a plane, not being stuck on the ground. It's unfortunate then as to what happened next on her second run, when at 522+mph, the front-wheels may have hit an obstacle on the desert floor. It caused a collapse of the front-wheel assembly, before the tumbling ruin of metal crashed on itself. Jessi Combs was killed by blunt-force trauma, before the car was engulfed in flames thereafter.
Just today, Combs' thirst to break new barriers on that day was posthumously awarded by Guinness Record, naming her as the current holder of the "women's land-speed record". Following the footsteps of those that came before her, she was never afraid of breaking the mould. Where most would be terrified to look over the abyss, worried of what may lie below, she's just point and ask, "I wonder what's in there?". That's the spirit that makes her a role model, to everyone who's living in a die that society has cast around you.
There's this annoying stereotype of cars and machinery being a more masculine interest, and women would only be allowed near it just to look pretty. In an ever continued struggle to bring more parity, we're beginning to see the grassroots be pulled out from the ground, to the detriment of the men who have to play catch-up. From female racing drivers, engineers, designers, technicians, to the pit crew workers, this diversity has made us more potent than ever.
A symbol that everyone on Earth in unchained, not defined by what we are. Rest in peace, Jessi Combs (July 27th, 1980 - August 27th, 2019), we'll miss you, as passionate as you are an inspiration.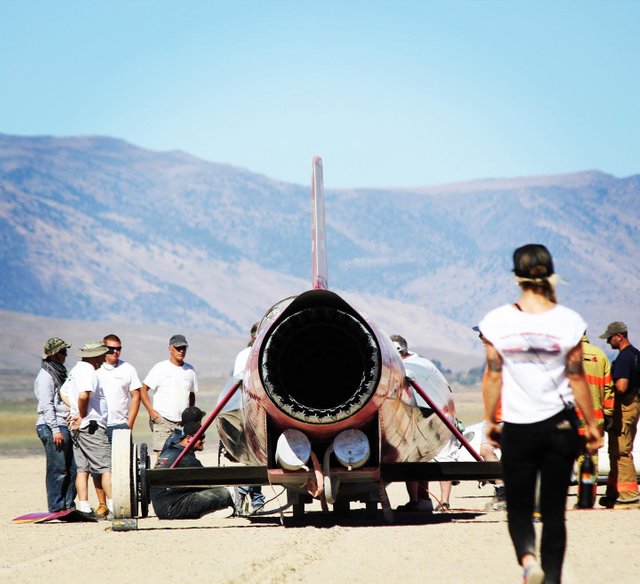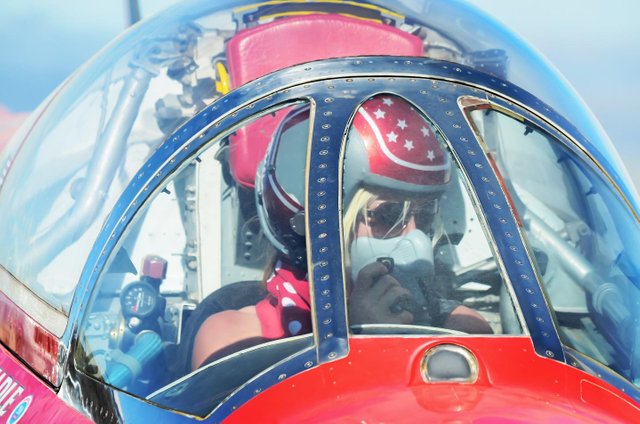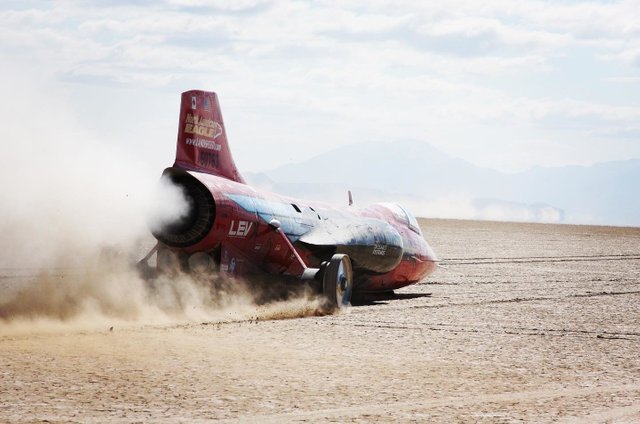 Credits to: Jessi Combs - Facebook
---
---
Thanks for reading! For more updates on my blogs, or the more minute things in life, feel free to follow me on Twitter, LinkedIn, and Medium, and do give a shout there as well!
While you're at it, follow along @zacknorman97 for more, coming soon :-)