Museums in Vienna. The cultural drought is coming to an end. After cultural events had to be cancelled and museums closed two months ago due to the measures to contain the Corona virus, Vienna's cultural scene is now coming back to life. Artistic and cultural activities are possible again from the end of May, depending on visitor capacity. The first museums have already reopened.
Museen in WienEin Ende der kulturellen Durststrecke ist in Sicht. Nachdem vor zwei Monaten aufgrund der Maßnahmen zur Eindämmung des Coronavirus kulturelle Veranstaltungen abgesagt und Museen geschlossen werden mussten, kommt nun wieder Leben in Wiens Kulturszene. Aktivitäten im Kunst- und Kulturbereich sind, je nach Besucherkapazität zeitlich gestaffelt, ab Ende Mai wieder möglich. Die ersten Museen haben bereits wieder geöffnet.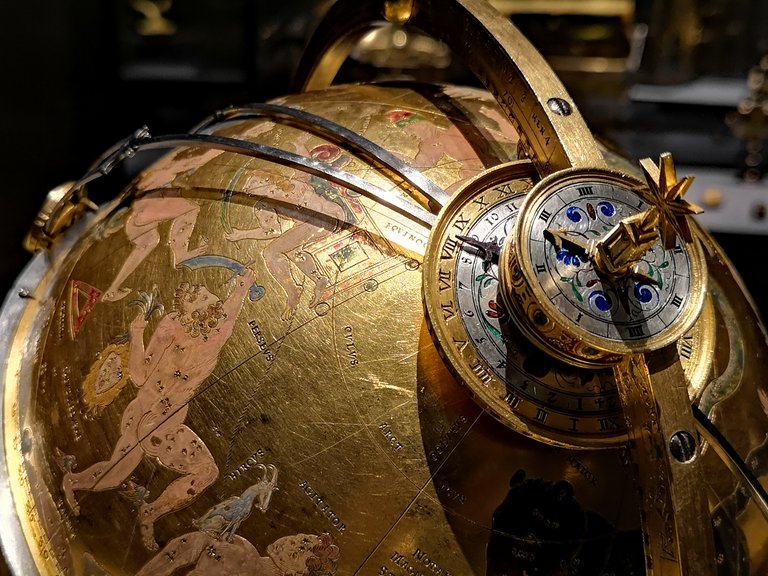 Mechanical Celestial Globe / Mechanischer Himmelsglobus, 1584 (KHM Wien)
Vienna's museums offer a wide variety of painting collections, arts and crafts and folk art. The spectrum ranges from antiquity to the sacred art of the Middle Ages and the modern art of the 19th and 20th centuries. There are also many special museums and collections. Some of the museums are world-class, others are of local importance or for a specific audience.
Die Wiener Museen bieten eine große Vielfalt an Gemäldesammlungen, Kunsthandwerk und Volkskunst. Der Bogen reicht von der Antike über die sakrale Kunst des Mittelalters bis hin zur modernen Kunst des 19. und 20. Jahrhunderts. Dazu kommen noch viele Spezialmuseen und Sammlungen. Einige der Museen haben Weltrang, andere sind von lokaler Bedeutung oder richten sich an ein spezifisches Publikum.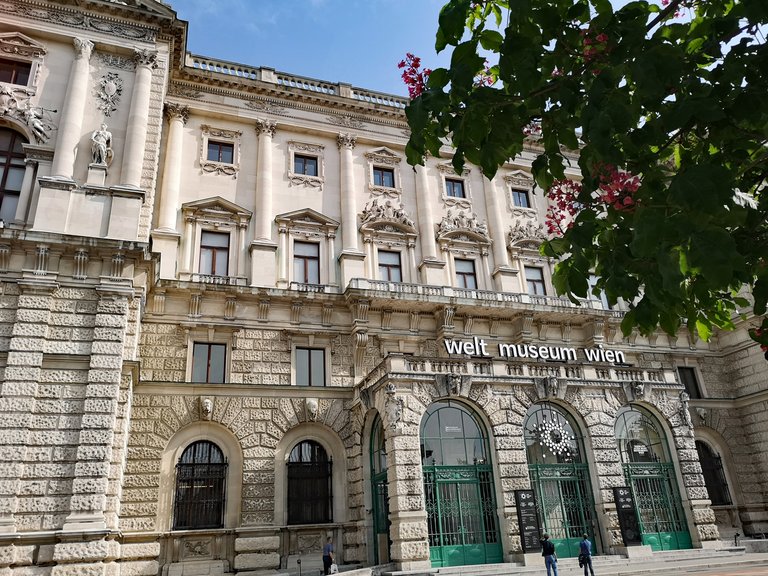 One of the biggest museum complexes of the world is concentrated around the Hofburg. On this area are, among others, the two former court museums (Kunsthistorisches Museum and Naturhistorisches Museum), the World Museum and the Albertina. The MUMOK (Museum Moderner Kunst Stiftung Ludwig) and the Leopold Museum are located in the MuseumsQuartier.
Rund um die Hofburg konzentriert sich einer der größte Museumskomplexe weltweit. Auf diesem Areal befinden sich unter anderen die beiden ehemaligen Hofmuseen (Kunst- und Naturhistorisches Museum), das Weltmuseum und die Albertina. Im MuseumsQuartier sind das MUMOK (Museum Moderner Kunst Stiftung Ludwig) und das Leopold-Museum angesiedelt.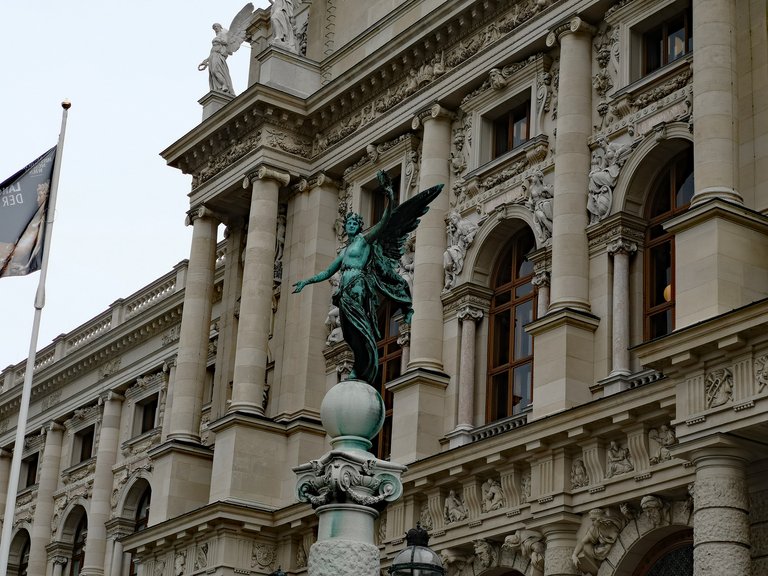 Kunsthistorisches Museum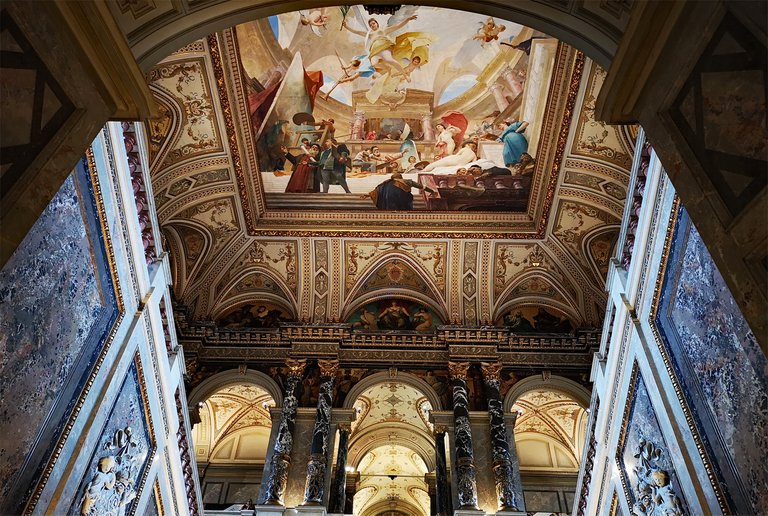 On 30 May 2020, the
Kunsthistorisches Museum
(KHM Vienna) will reopen. In the following I give a small insight into the collections that are presented in the building of the Kunsthistorisches Museum. There are other collections, but they are housed in other buildings.
Am 30. Mai 2020 nimmt das
Kunsthistorische Museum
(KHM Wien) seinen Betrieb wieder auf. Im Folgenden gebe ich einen kleinen Einblick in die Sammlungen, die im Gebäude des Kunsthistorischen Museum präsentiert werden. Es gibt noch weitere Sammlungen, die jedoch in anderen Gebäuden untergebracht sind.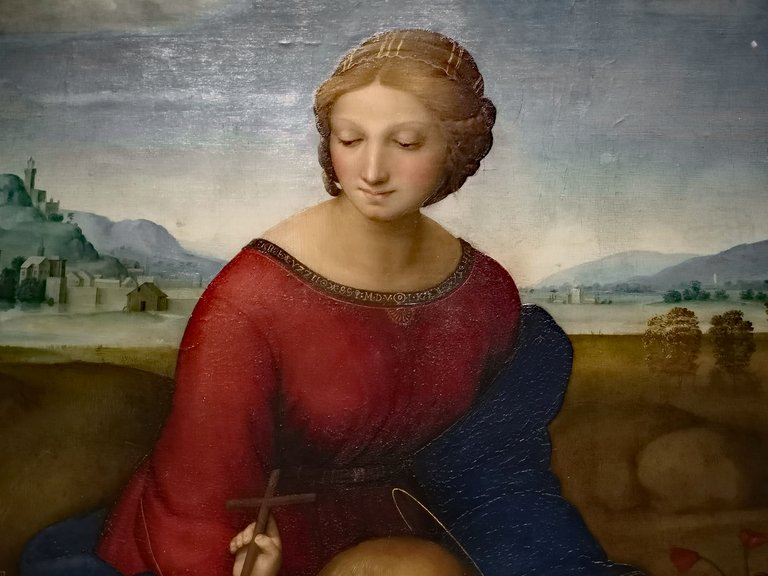 Raffael: The Madonna of the Meadow / Die Madonna im Grünen (1505)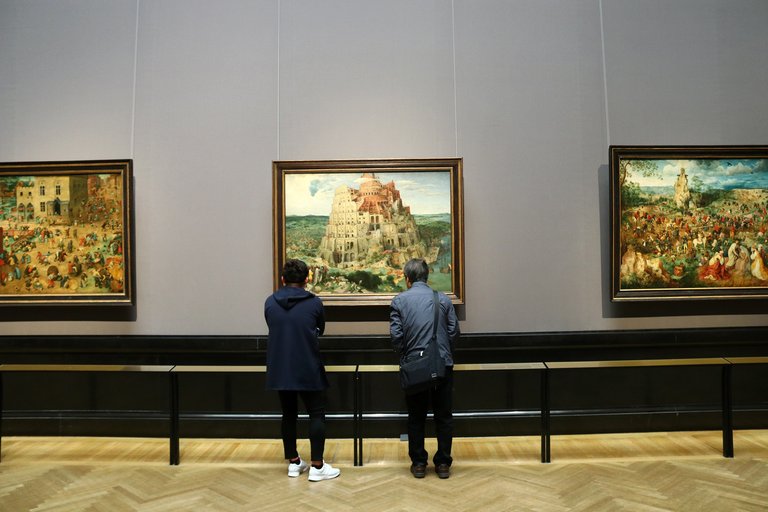 Paintings by Pieter Bruegel the Elder / Gemälde von Pieter Bruegel d. Ä (KHM Wien)
The Picture Gallery at KHM Vienna presents numerous masterpieces of Western art, including paintings by Raphael, Vermeer, Rubens, Velazquez, Rembrandt, Dürer, Titian and Tintoretto. The gallery also houses the world's largest collection of paintings by the Dutch Renaissance painter Pieter Bruegel the Elder.
Die Gemäldegalerie im KHM Wien präsentiert zahlreiche Meisterwerke der abendländischen Kunst, darunter Gemälde von Raphael, Vermeer, Rubens, Velazquez, Rembrandt, Dürer, Titian and Tintoretto. Die Galerie beherbergt auch die weltweit größte Sammlung von Bildern des niederländischen Renaissance-Malers Pieter Bruegel d. Ä.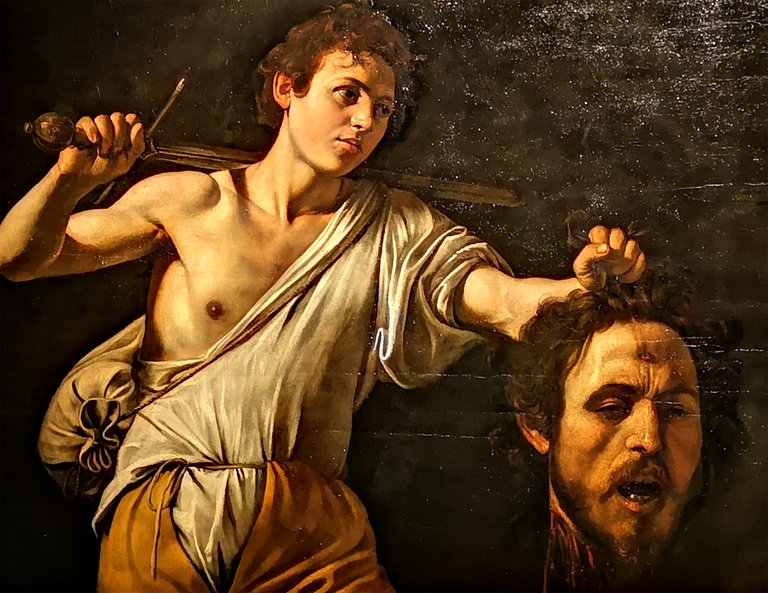 Caravaggio: David with the head of Goliath / David mit dem Haupt des Goliath, c.1600 (KHM Wien)
The museum's special exhibitions attract numerous visitors from all over the world, like the show "Caravaggio & Bernini" last year. The special exhibition "Beethoven moves", announced for March 2020 on the occasion of the 250th birthday of Ludwig van Beethoven, had to be postponed.
Die Sonderausstellungen des Museums locken zahlreiches Publikum aus aller Welt an, wie zuletzt die Schau "Caravaggio & Bernini". Die für März 2020 anlässlich des 250. Geburtstages von Ludwig van Beethoven angekündigte Sonderausstellung "Beethoven bewegt" musste verschoben werden.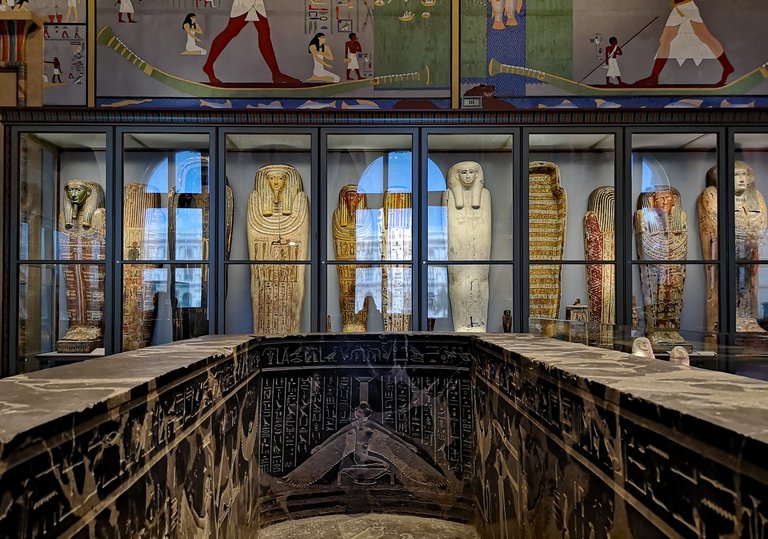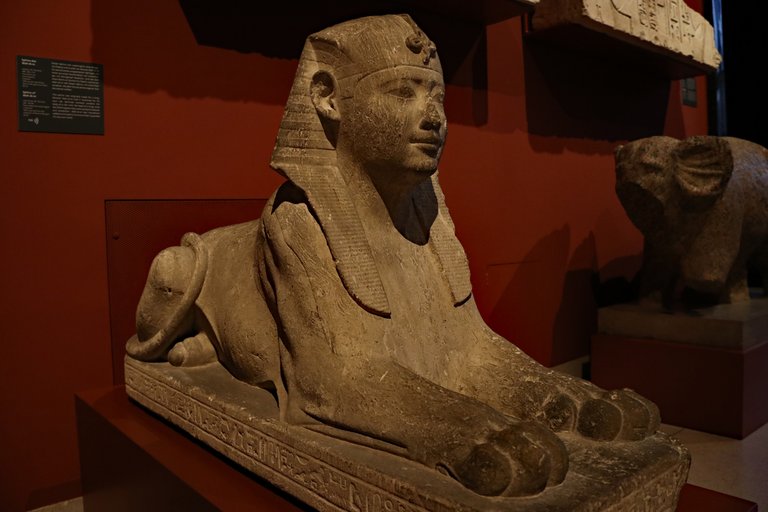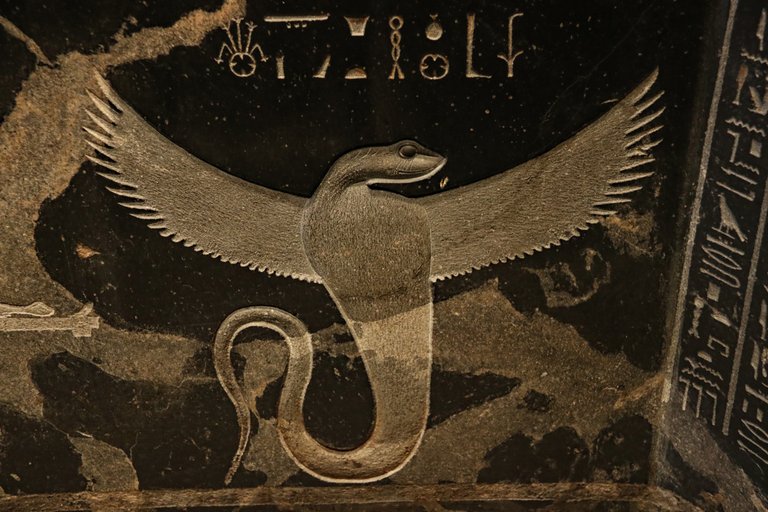 With more than 17,000 objects from a period of almost 4,500 years, the Egyptian and Near Eastern Collection at the KHM Vienna is one of the largest of its kind.
Mit mehr als 17.000 Objekten aus einem Zeitraum von nahezu 4.500 Jahren zählt die Ägyptisch-Orientalische Sammlung im KHM Wien zu den größten ihrer Art.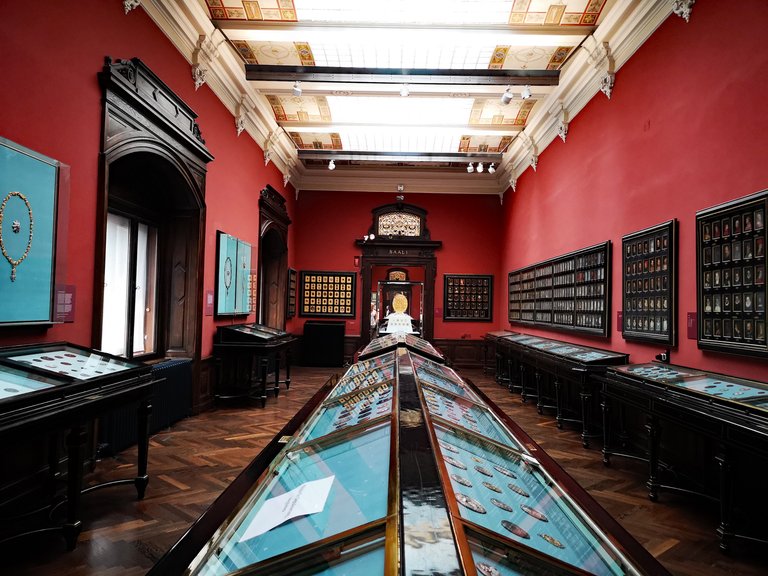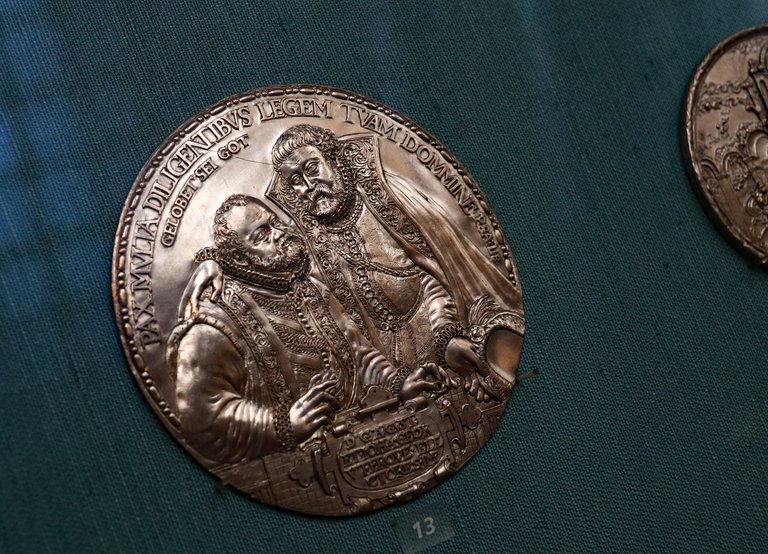 The Coin Collection houses some 600,000 objects from three millennia. These include not only coins but also pre-monetary forms of money, paper money, shares as well as medals, orders and decorations.
Das Münzkabinett beherbergt rund 600.000 Objekte aus drei Jahrtausenden. Dazu zählen nicht nur Münzen sondern auch prämonetäre Geldformen, Papiergeld, Aktien sowie Medaillen, Orden und Ehrenzeichen.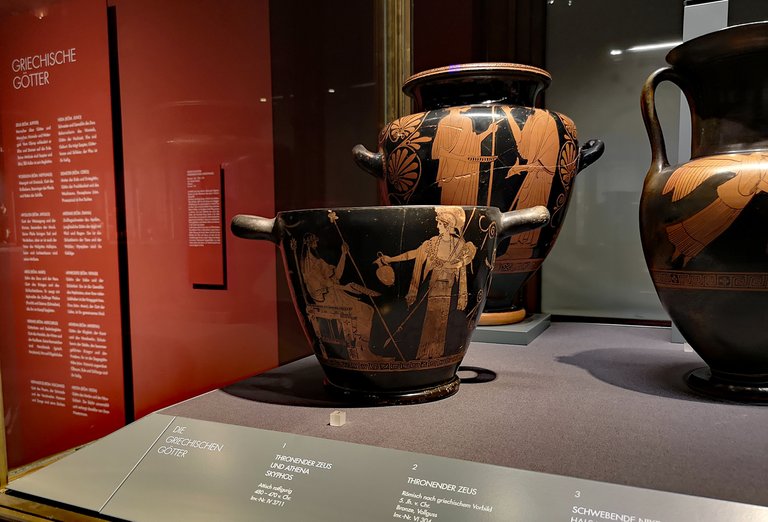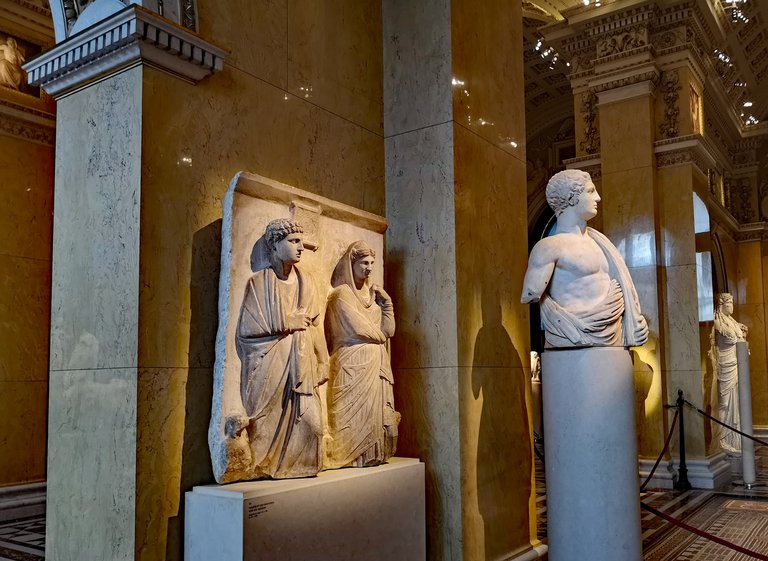 The holdings in the Collection of Greek and Roman Antiquities at the KHM Vienna range over a period of more than three millennia.
Die Bestände in der Antikensammlung des KHM Wien umspannen einen Zeitraum von mehr als drei Jahrtausenden.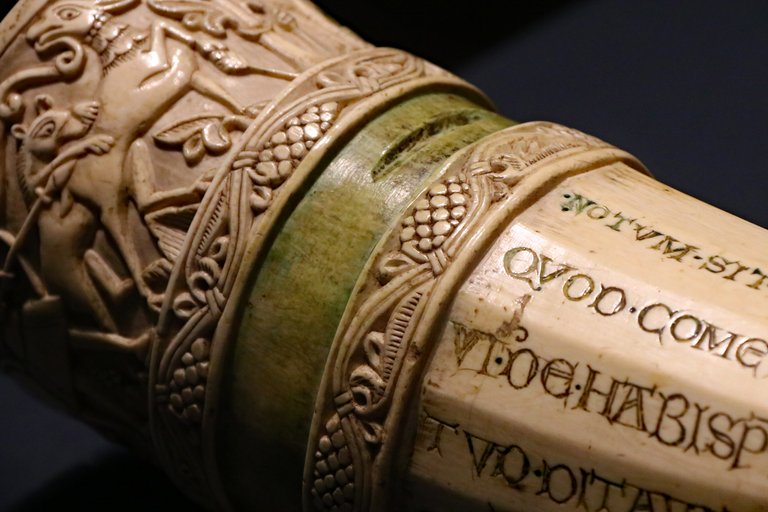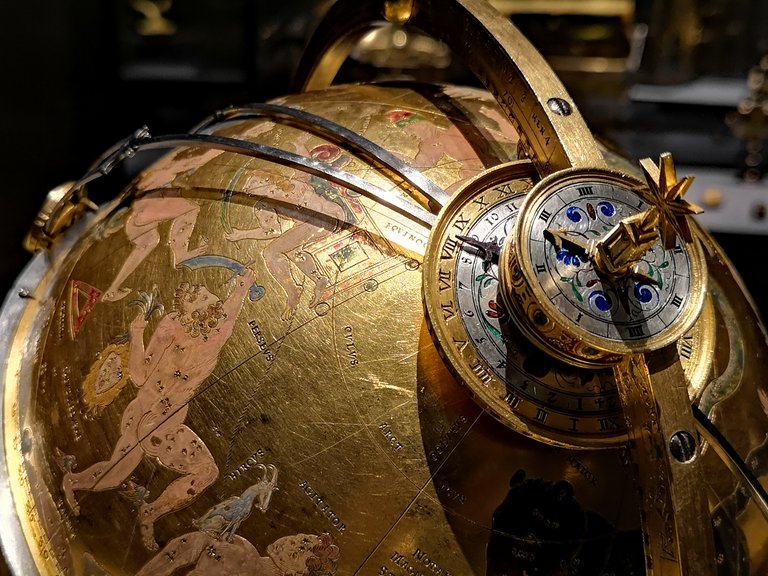 Mechanical Celestial Globe / Mechanischer Himmelsglobus, 1584 (KHM Wien)
The artefacts exhibited in the Kunstkammer date back to the Habsburg treasure and art chambers of the late Middle Ages, the Renaissance and the Baroque.
Die Wurzeln der Kunstkammer gehen auf die habsburgischen Schatz- und Kunstkammern des späten Mittelalters, der Renaissance und des Barocks zurück.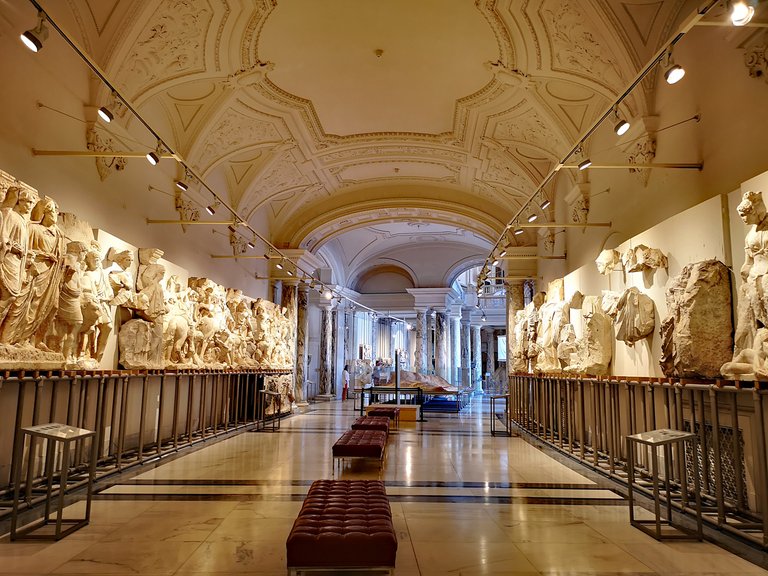 Ephesus Museum / Ephesos-Museum (KHM Wien)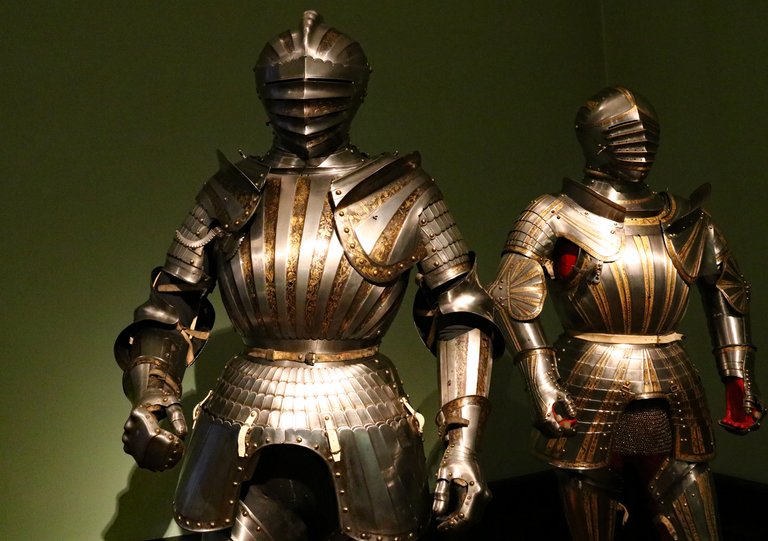 Imperial Armoury / Hofjagd- und Rüstkammer (KHM Wien)
The Ephesus Museum, the Imperial Armoury, the Collection of Historic Musical Instruments, the Imperial Treasury and the Imperial Carriage Museum also belong to the KHM Vienna, but are housed in other buildings. The collections of Ambras Castle Innsbruck, the oldest museum in the world, are also part of the holdings of the KHM Vienna.
Das Ephesos-Museum, die Hofjagd- und Rüstkammer, die Sammlung alter Musikinstrumente. die kaiserliche Schatzkammer, sowie die kaiserliche Wagenburg gehören auch zum KHM Wien, sind jedoch in anderen Gebäuden untergebracht. Außerdem zählen die Sammlungen von Schloss Ambras Innsbruck, dem ältesten Museum der Welt, zu den Beständen des KHM Wien.
---
Photos: ©
@vieanna