Madrid Photowalk: around Plaza Mayor.
Caminata Fotográfica en Madrid: Plaza Mayor, Alrededores.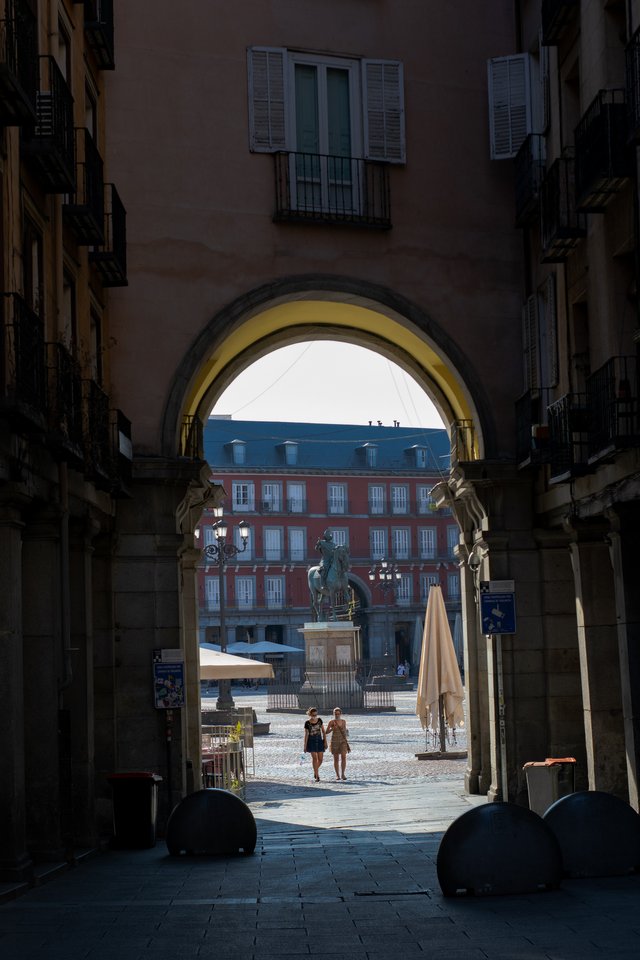 English
Plaza Mayor it's one of the biggets attractions of Madrid, built in 1619 by demand of King Felipe III, a very beautiful and touristy place. My intention wasn't capturing the Plaza Mayor, I wanted to capture the narrow pedestrian streets surrounding the Plaza and its entrances, the light go through buildings and creating many shadow-light contrasts. I hope u enjoy.
Spanish
Plaza Mayor es una de las mayores atracciones de Madrid, construida en 1619 bajo demanda del Rey Felipe III, es un lugar muy hermoso y turístico. Mi intención no era capturar Plaza Mayor, quería capturar las calles peatonales estrechas que rodean la Plaza y sus entradas, la luz que pasa entre de los edificios creando mucho contraste de luz-sombra. Espero que les guste.
---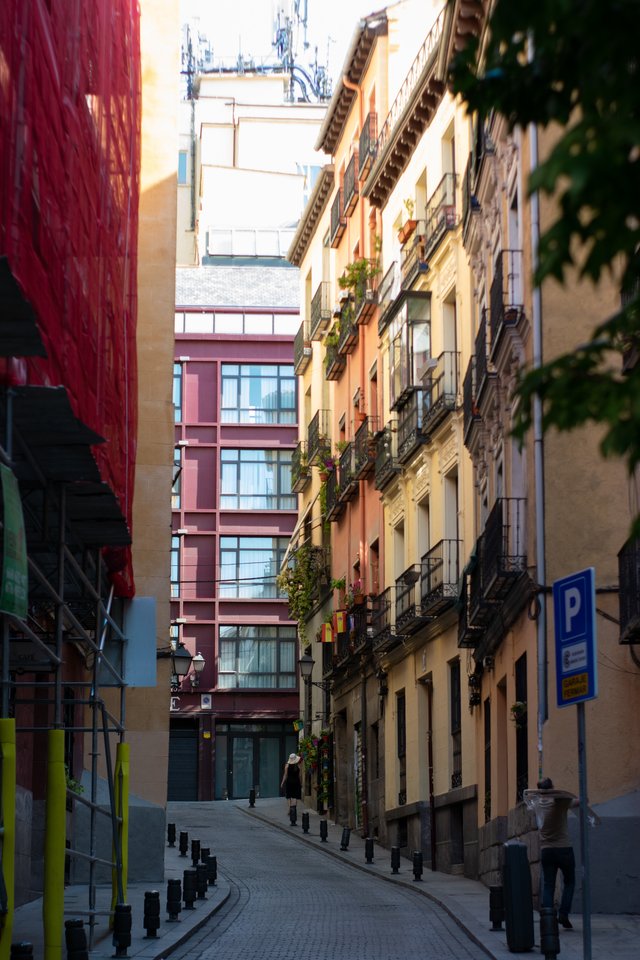 f/2.8 - 1/320s - ISO-200
---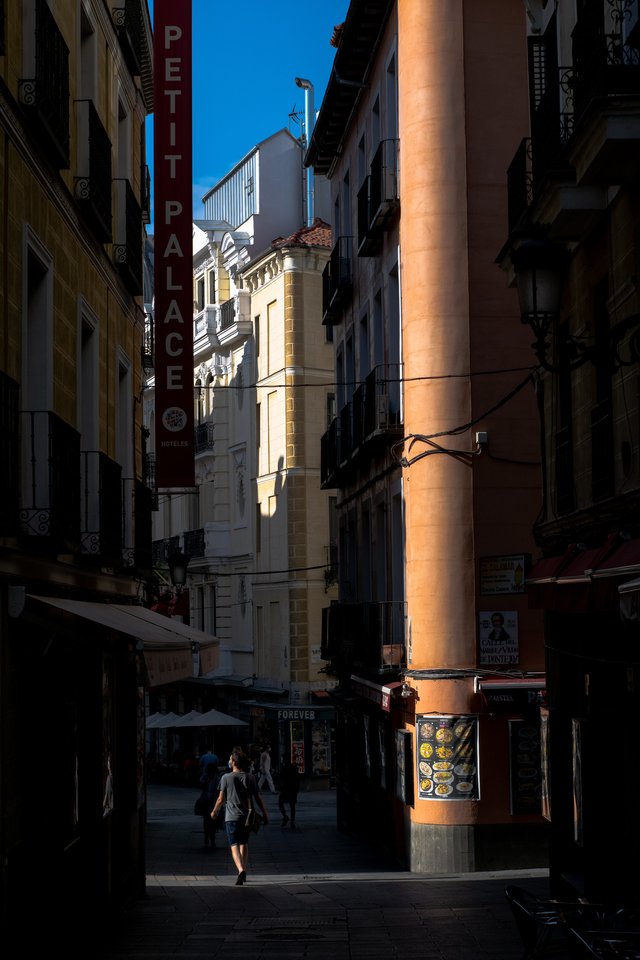 f/5.6 - 1/2000s - ISO-200
---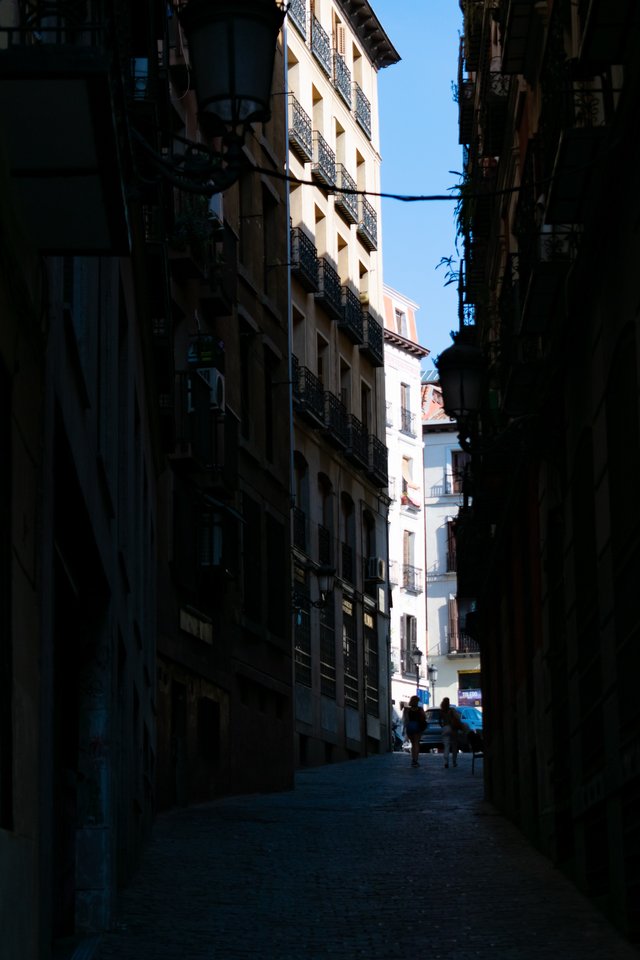 f/5.6 - 1/2050s - ISO-200
---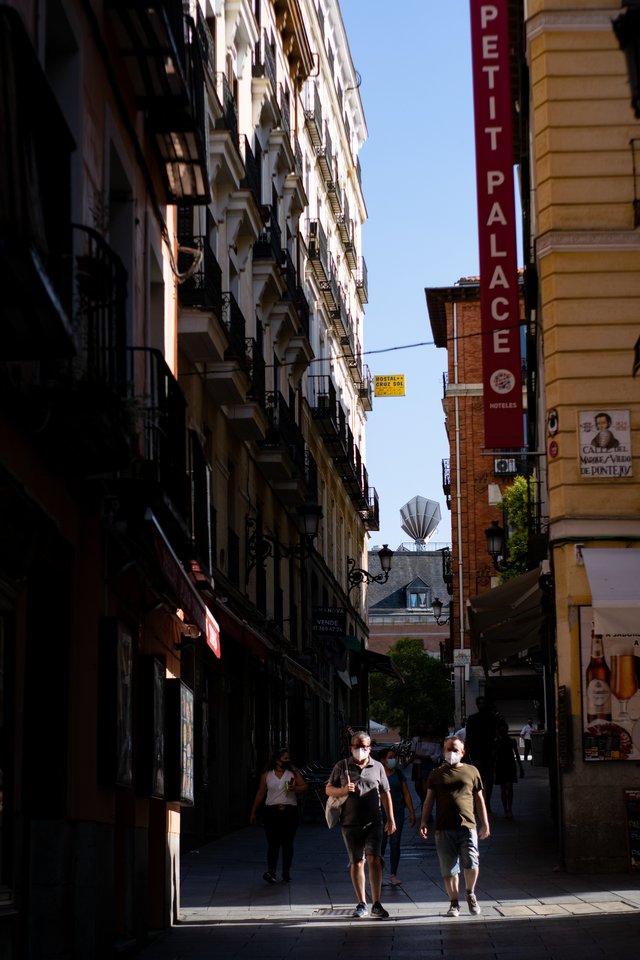 f/2.8 - 1/2000s - ISO-100
---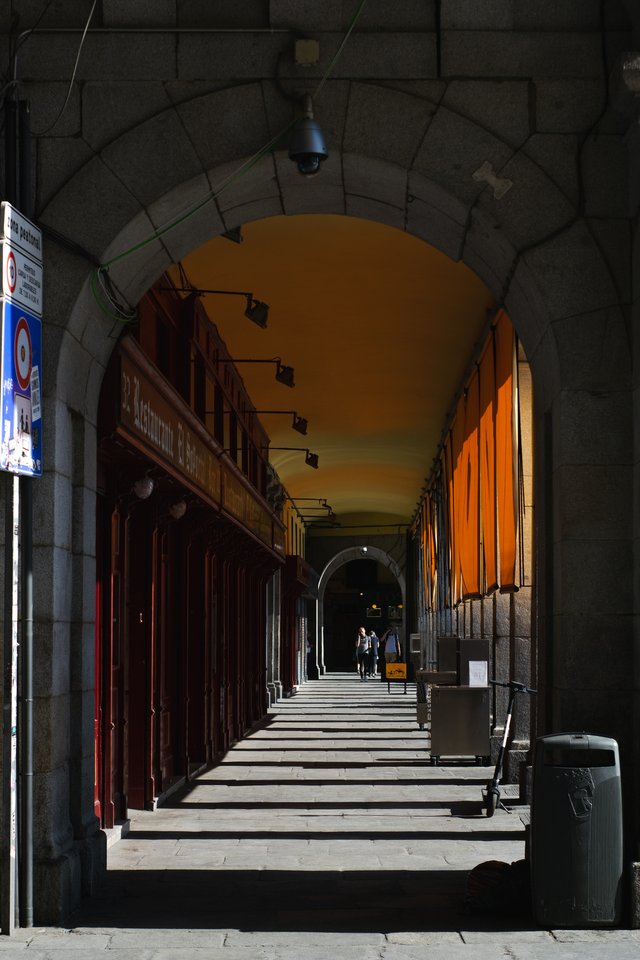 f/5.6 - 1/500s - ISO-100
---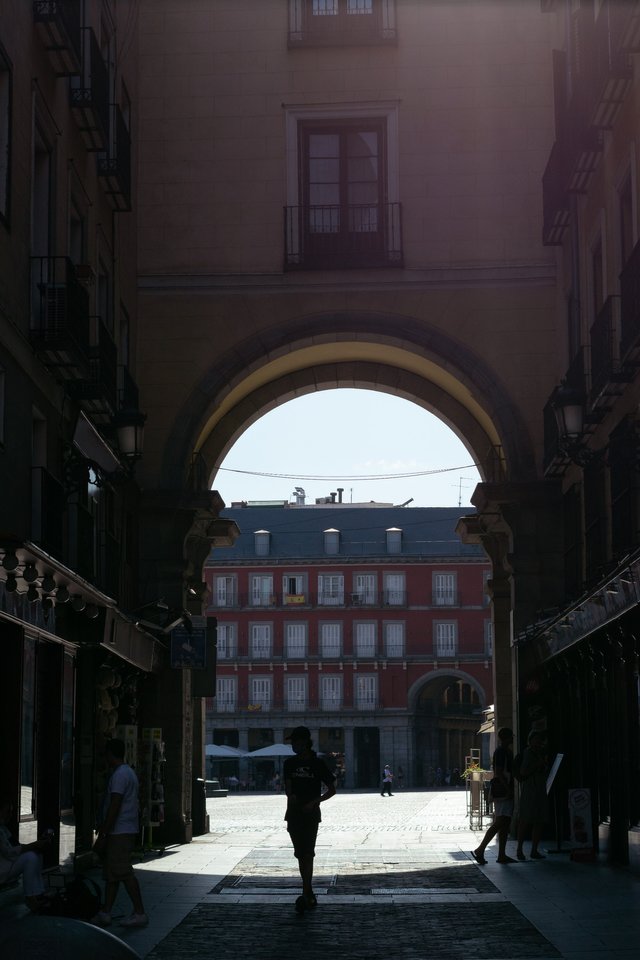 f/5.6 - 1/4000s - ISO-100
---
---
Conclution / Conclusión
I hope you liked the photos, i'll be posting a lot more of this photowalks in this new series called "Madrid Photowalk" (i know, very original), bringing to you the famous and the not-so-famous face of Madrid.
Espero que le shaya gustado, estaré publicando bastante más de éstas caminatas fotográficas en ésta serie llamada "Madrid Photowalk" (lo sé, original), trayéndote la famosa y la no-tan-famosa cara de Madrid.
---
Social Networks / Redes Sociales:
---
All the photos are taken by me. / Todas las fotos son tomadas por mi.