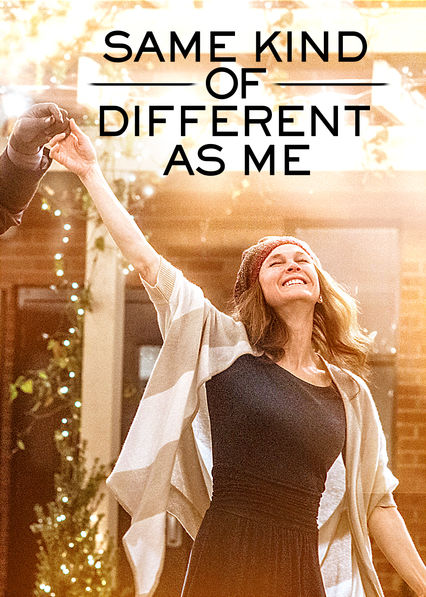 usa.newonnetflix.info
SINOPSIS
Deborah esta casada con Ron Hall, un vendedor de arte que al parecer tuvo una aventura con otra mujer, Deborah decide perdonarlo y darle otra oportunidad, en esa misma noche tuvo un sueño extraño, donde aparecía un hombre extraño que nunca había visto. Decide entonces, empezar voluntariado con su marido, para darle un pequeño giro a su vida ayudando a las personas en un comedor, allí conocen a un hombre que se hace llamar a si mismo "Suicidio" y que Deborah dice que es el hombre de sus sueños, a partir de ese encuentro empieza el viaje para ayudar a un hombre sin hogar y encontrarse a ellos mismo mientras ayudan.

SYNOPSIS
Deborah is married to Ron Hall, an art seller who apparently had an affair with another woman, Deborah decides to forgive him and give him another chance, that same night she had a strange dream, where a strange man appeared that she had never seen. She decides then, to start volunteering with her husband, to give a little twist to her life helping people in a dining room, there they meet a man who calls himself "Suicide" and who Deborah says is the man of her dreams, from that encounter the journey begins to help a homeless man and find themselves while they help.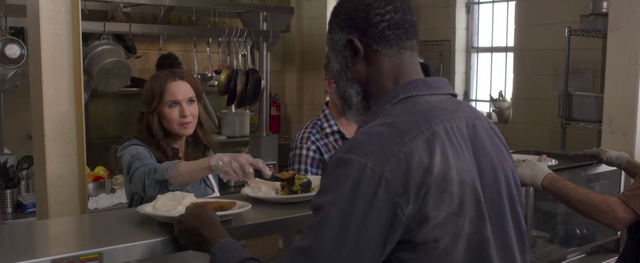 observer.com
PERSONAJES
Deborah: Mujer que busca un cambio en su vida antes de que sea muy tarde.
Ron Hall: Vendedor de arte y esposa de Deborah, hará lo que sea para recuperar a su esposa.
Denver: Vagabundo que no confía en otros por su pasado.

CHARACTERS
Deborah: Woman looking for a change in her life before it is too late.
Ron Hall: Deborah's husband and art dealer, will do whatever it takes to get his wife back.
Denver: Tramp who doesn't trust others because of his past.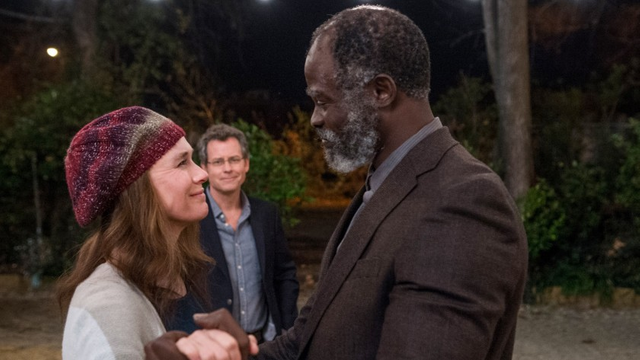 latimes.com
OPINIÓN
Mi pareja me había dicho que empezó a verla y no pudo terminarla pero que le pareció muy bonita, quise verla también para ver de que se trataba y si me hacia llorar porque soy muy sensible con las películas en ocasiones. Empezó la historia contando desde el final de todo, haciendo un recordatorio de todo lo que había pasado, Ron escribiendo un libro de la magnifica aventura que le cambio la vida a él y su esposa, todo iba muy bien, buenos personajes, un desarrollo que iba lento pero seguro, algunas frases que en verdad son buenas... Hasta cierto punto fue eso.
Es una película con una duración de dos horas y tal vez pienses que se puede hacer mucho con ese tiempo y puede pasar bastante, pero la forma en que lo narran no deja que pasen muchas cosas, se centran en las conversaciones profundas que duran un tiempo y que solo habla Denver mientras que los otros escuchan, hay muchos momentos en silencio y aunque la historia en un principio se centra en Deborah se desvía completamente y pierde su enfoque.
Se trata de como la historia de un vagabundo cambia después de conocer personas en quien confiar, esa es la verdadera historia detrás este film que da un aire de ser religioso y de salvación pero que pierde esa fe conforme avanza. Es una buena película para ver en familia, puede que le guste a los mayores y a personas emotivas, pero al analizar un poco la historia se pierde el mensaje verdadero que se quiere dar ¿Cual seria ese? véanla ustedes mismos y saquen sus conclusiones.

OPINION
My partner had told me that she started to see it and could not finish it but that it seemed very nice, I wanted to see it too to see what it was about and if it made me cry because I am very sensitive with movies sometimes. It started the story telling from the end of everything, making a reminder of everything that had happened, Ron writing a book of the magnificent adventure that changed his life and his wife, everything was going very well, good characters, a development that it was slow but sure, some phrases that are really good... To a certain extent, that was it.
It's a two-hour movie, and you might think that a lot can be done with that time and a lot can happen, but the way they narrate it doesn't let a lot of things happen, they focus on deep conversations that last a while. And with Denver only speaking while the others listen, there are many silent moments and although the story initially centers on Deborah it completely strays and loses focus.
It is about how the story of a tramp changes after meeting people to trust, that is the true story behind this film that gives an air of being religious and of salvation but that loses that faith as it progresses. It is a good movie to watch as a family, older people and emotional people may like it, but when you analyze the story a little, you lose the true message it want to give. What would that be? See it for yourself and draw your conclusions.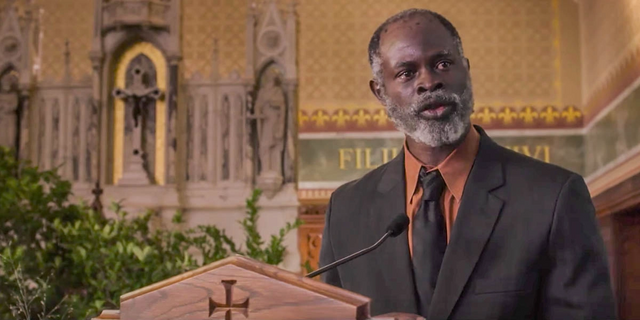 sources
Espero les haya gustado el post de hoy, si tienen alguna película que desean que vea y de mi opinión, pueden dejar el nombre en los comentarios y con mucho gusto me la veré, nos leemos luego mis queridos lectores.
I hope you liked today's post, if you have a movie that you want me to see and give my opinion, you can leave the name in the comments and I will gladly see it, we will read later my dear readers.
SÍGUEME/FOLLOW ME
Instagram
Hive