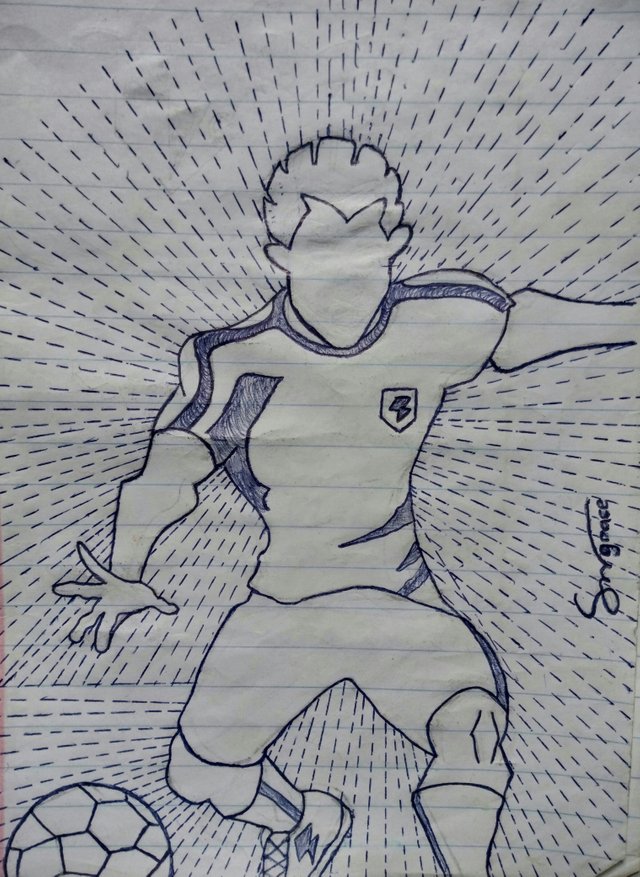 My very First post on Hive.
Had this drawing for quite sometime, it is a character in my junior brother best cartoon "Supastrikers".
I really love the hair locks and the motion mode the drawing is in...

Process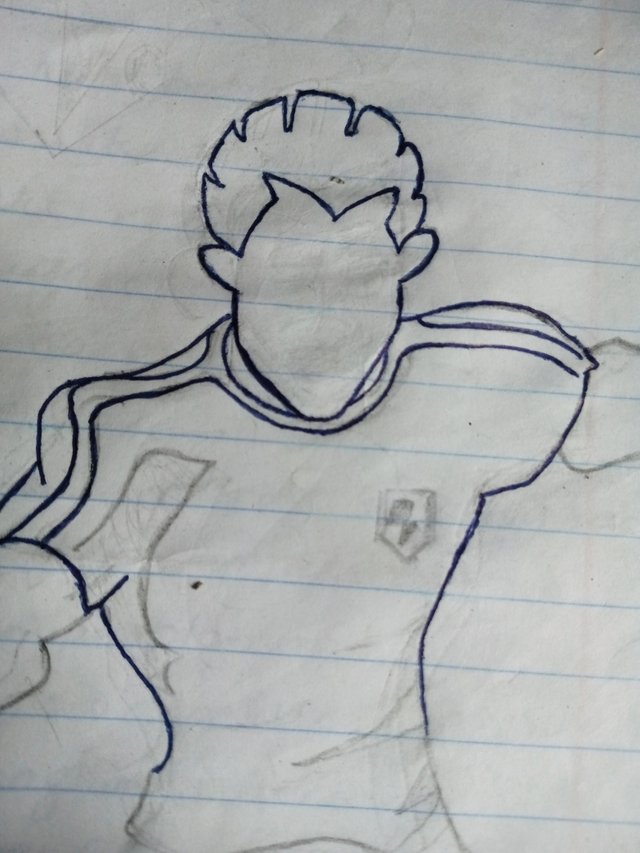 First had it in pencil sketch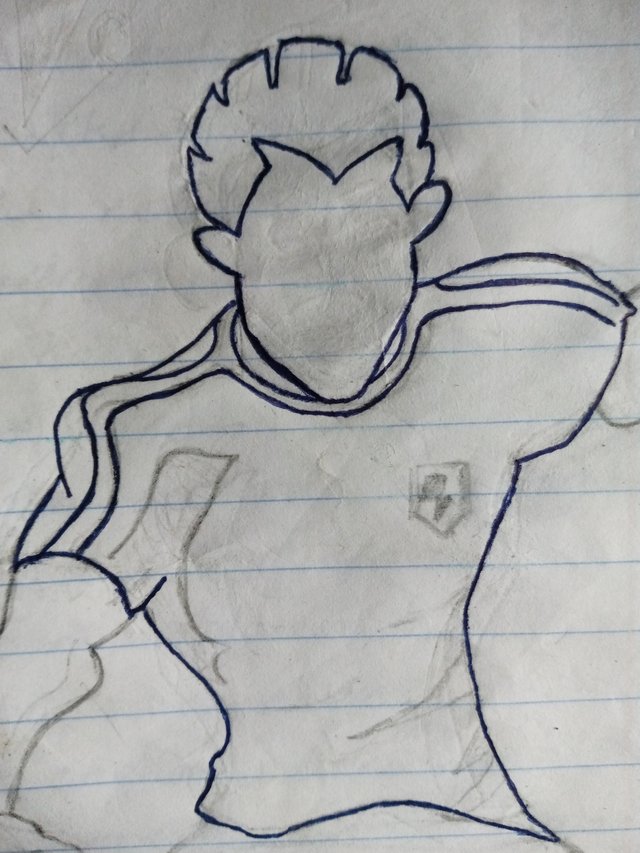 Then added ink pen and a little shades here and there.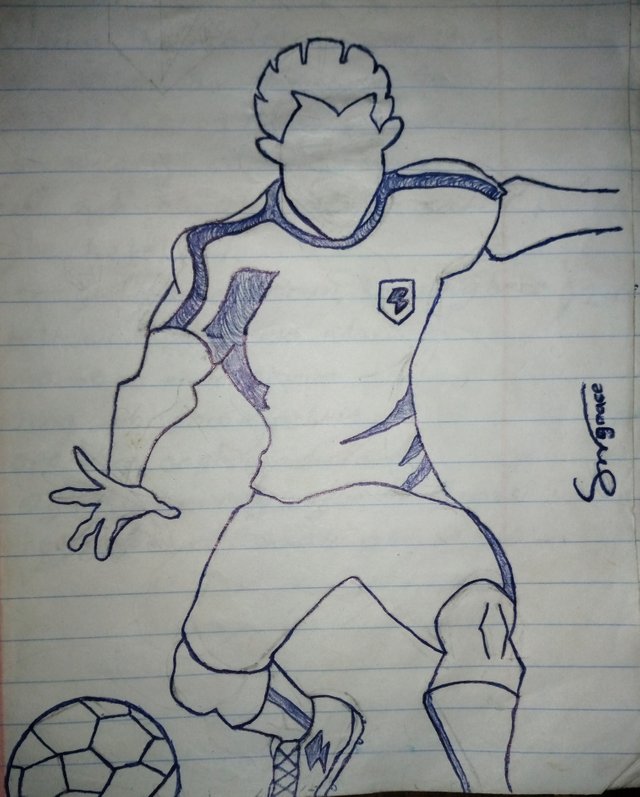 But the drawing looked plain so i added the background lines to put the drawing in motion!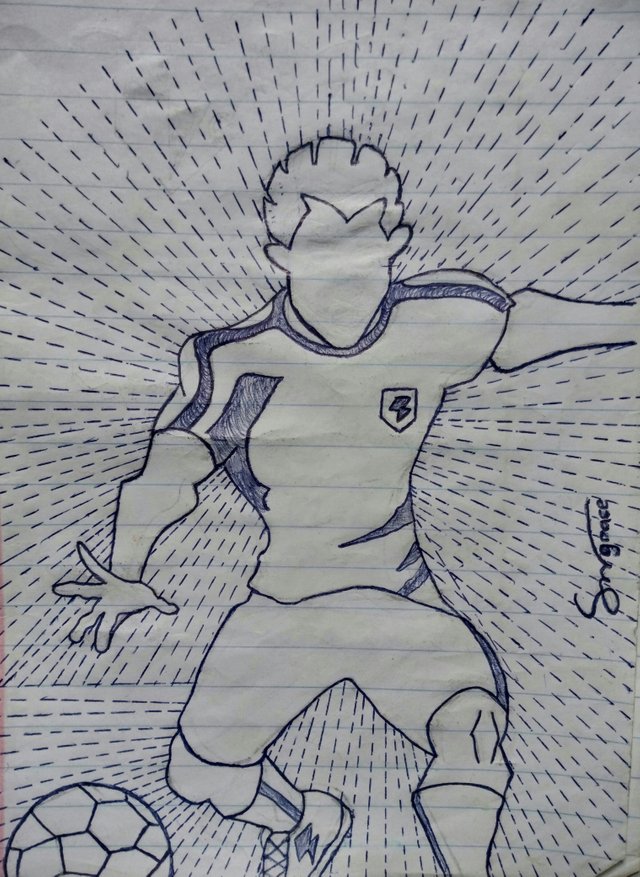 Boom! There it is i loved this but don't want to be in a hurry when adding the eyes but I'll definitely do that when less busy