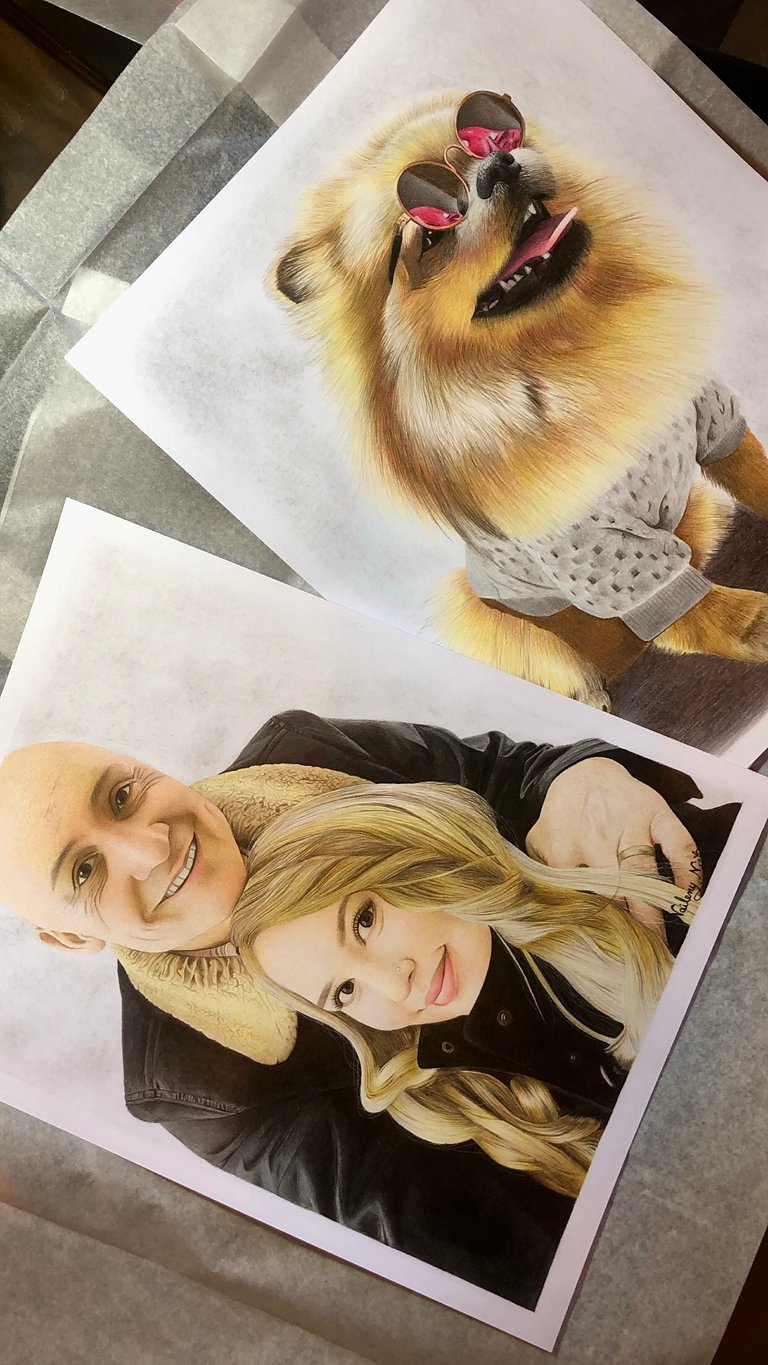 Hello friends of Hive! I hope you are super well, today I wanted to talk a little about my work and what I like to do so much, what they are; color portraits (especially of pets). Although I consider it a little more complicated by the theme of colors, shaded, among others. Visually, I find it very surprising. This type of art takes a lot of work and hours of dedication, but I love doing it! I love seeing my clients' faces the first time they see it, their eyes shining with emotion, that drives me crazy! It gives me a lot of satisfaction and motivates me to continue creating.
So, I would like to know in the comments you would like to learn from color portraits, believe me that I can show you anything you ask me for!
Thank you for reading me, see you next post!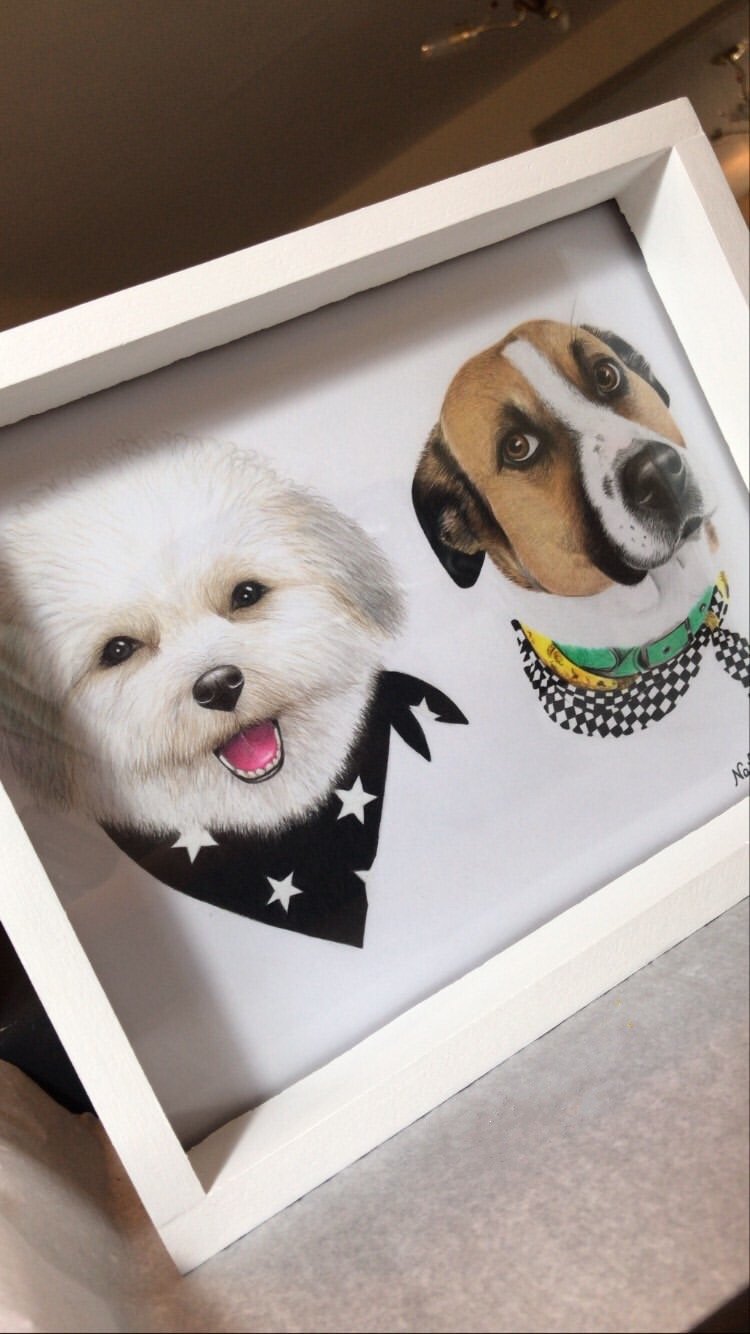 Hola amigos de Hive! Espero estén súper bien, hoy quería hablar un poco de mi trabajo y de lo que tanto me gusta hacer, que son; los retratos a color (especialmente de mascotas). A pesar que lo considero un poco más complicado por el tema de los colores, sombreados, entre otros. A nivel visual me parece muy sorprendente. Este tipo de arte lleva muchísimo trabajo y horas de dedicación, pero me encanta hacerlo! Amo ver la cara de mis clientes la primera vez que lo ven, sus ojos brillando de la emoción, eso me enloquece! Me da mucha satisfacción y me motiva a seguir creando.
Así que, quisiera saber en los comentarios que quisieran aprender de los retratos a color, créanme que puedo enseñarles cualquier cosa que me pidan!
Gracias por leerme, hasta el próximo post!