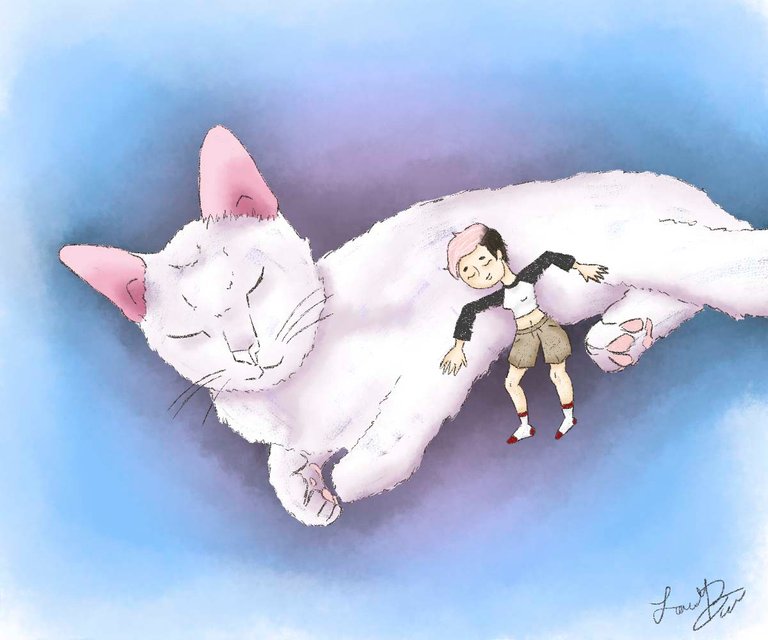 Hello #hive friends. Here I am again greeting you in the same way I do every day. Today I have an illustration full of love, because as you saw in the title, today's challenge is about pets and I want to come and introduce you to Axel, my neighbor.
This cat, is and is not from my house, he came very small to the house next door and as my family and I like cats very much, obviously we petted him at the door of his house, until the little one realized that we live right next to him and that's when he started to come to our house every day.
Very quickly he gained confidence, and in a short time my neighbor's cat was sleeping in our beds all night long next to us.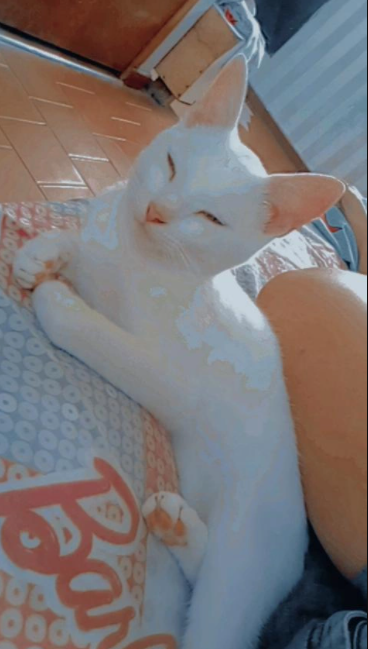 This is one of the many pictures I have taken of Axel lying down with me.
Fun fact: My sister named Axel after him and the neighbors found out later so they decided to leave him.
---
---
The Process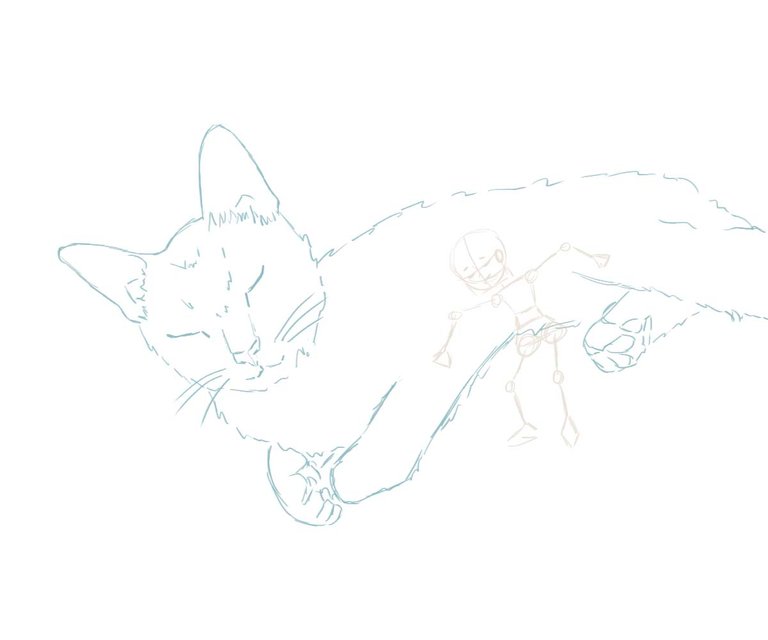 At first I was thinking of illustrating myself with 4 cats, 3 of the neighbors and one of ours. Our cat is called KATO, then there is AXEL, then AKURA and MAW. Then I thought of turning things around, I chose a cat and decided that he would be for me, what I am for him, a giant bed hahahaha.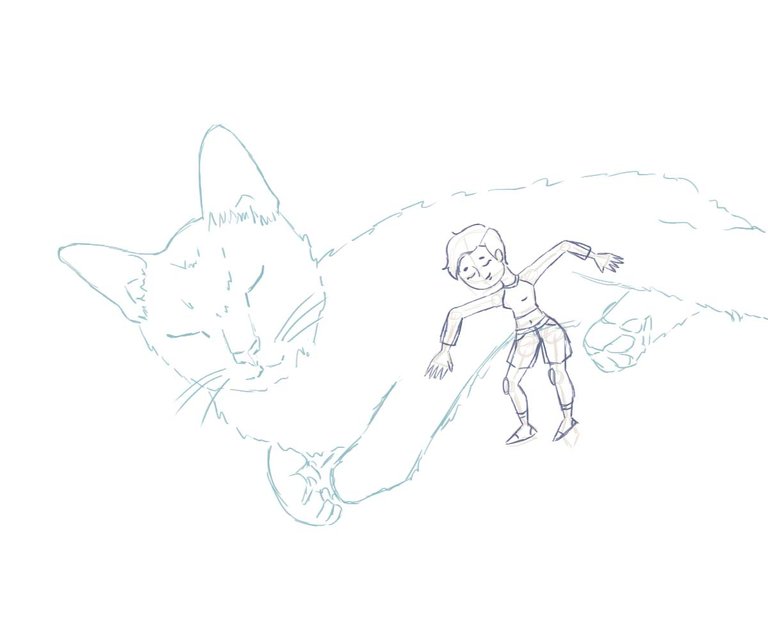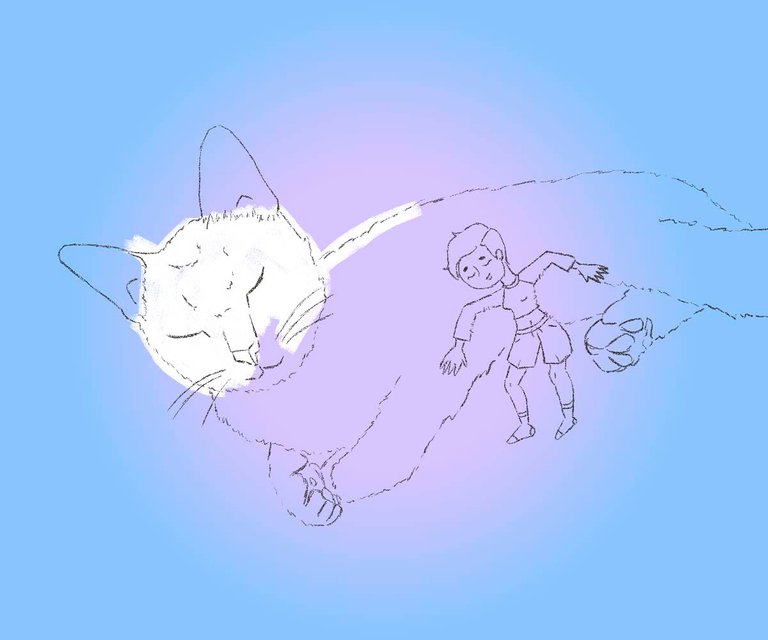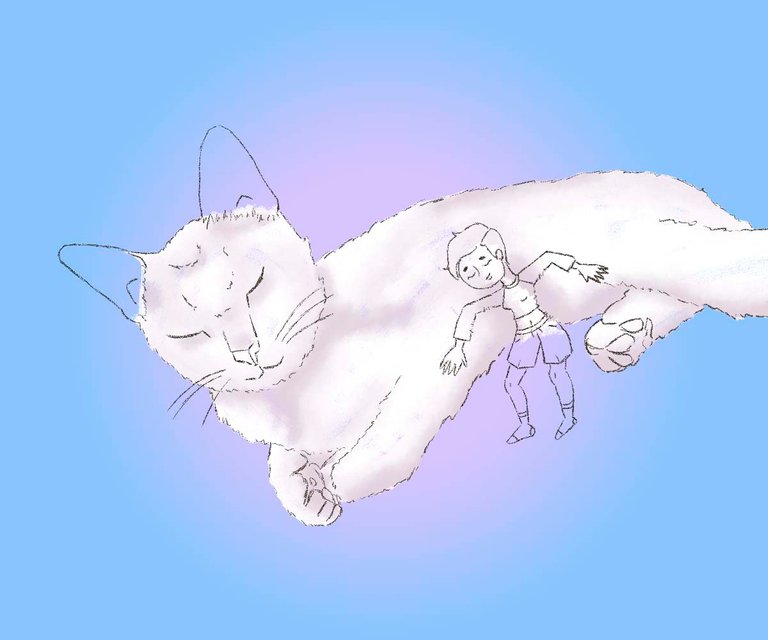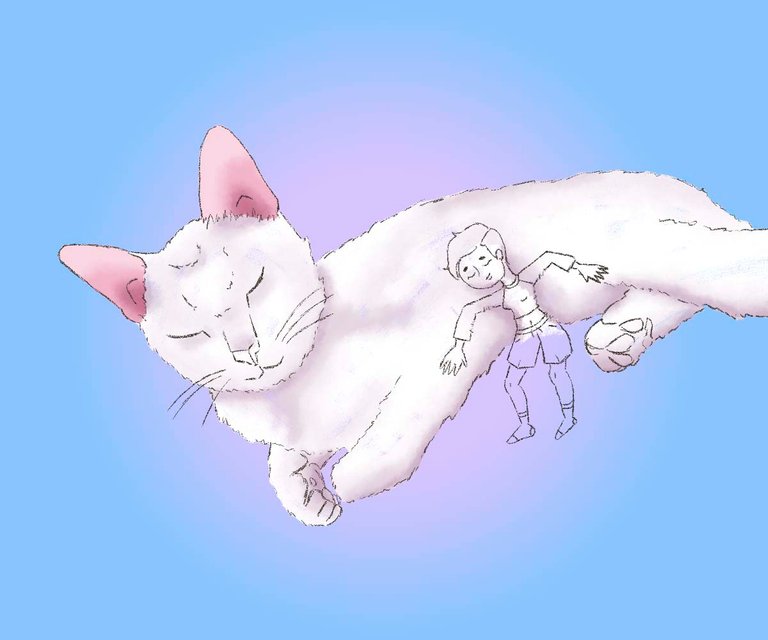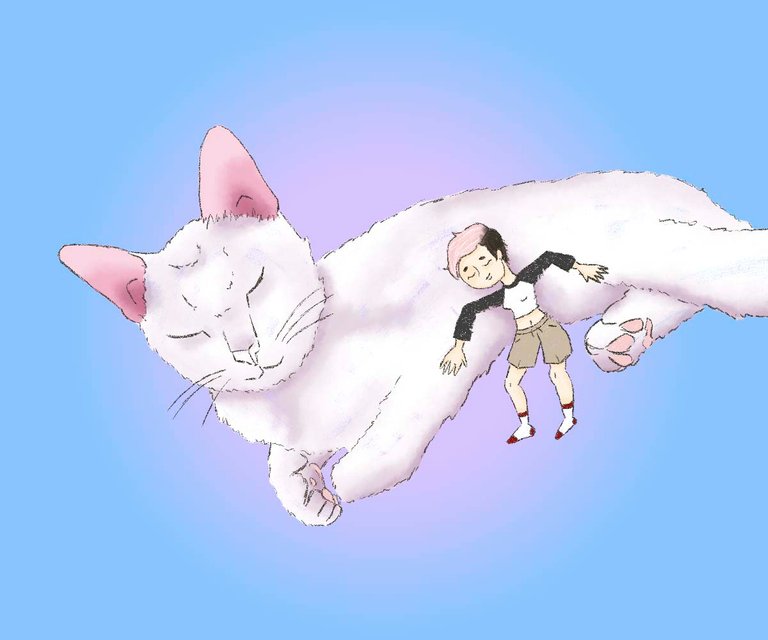 Friends! I just realized that I forgot to paint axel's nose hahahahahahaha, no way!
Well, that's all, I hope I transmit you the love I feel for this cat even if he is not mine. And that you liked the illustration. See you again tomorrow.