Hello Hive's beautiful people, how are you?
Super grateful to you for receiving so well my art. this time I want to share with you this drawing of a robot inspired in the Game Boy the third best selling Nintendo console in the world and one of the best portable handheld consoles of all times, with which I spent many hours of entertainment.
Well I hope you like it
SKETCH:First with a H2 pencil I made the sketch.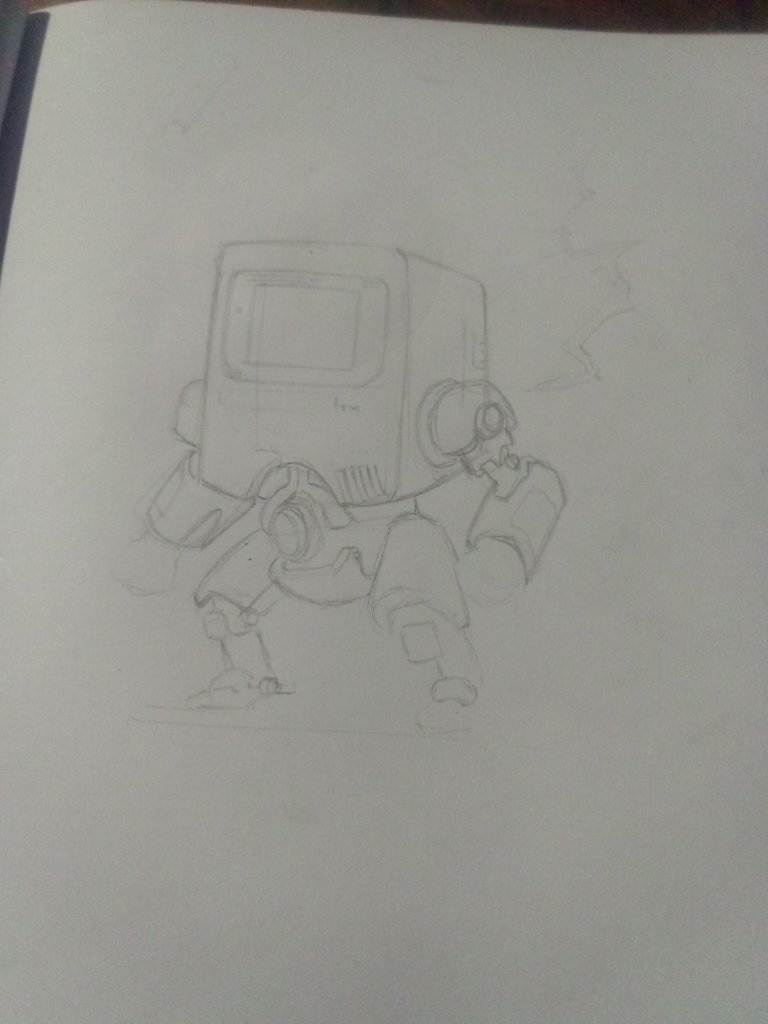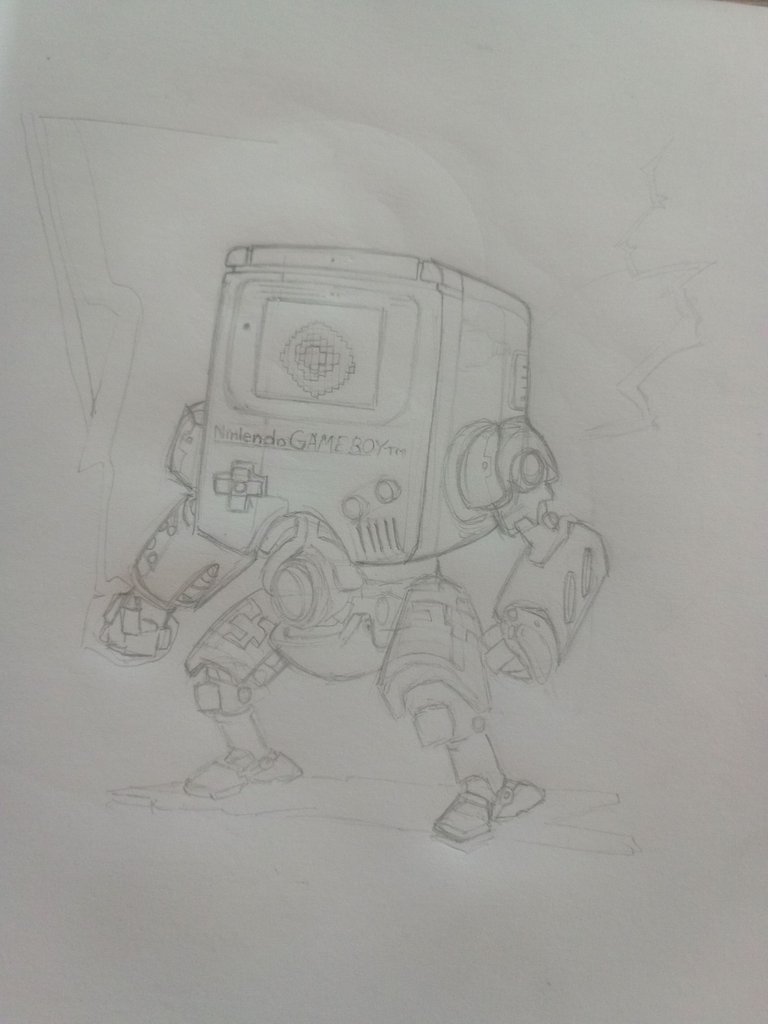 then with an extrafine black marker I started to outline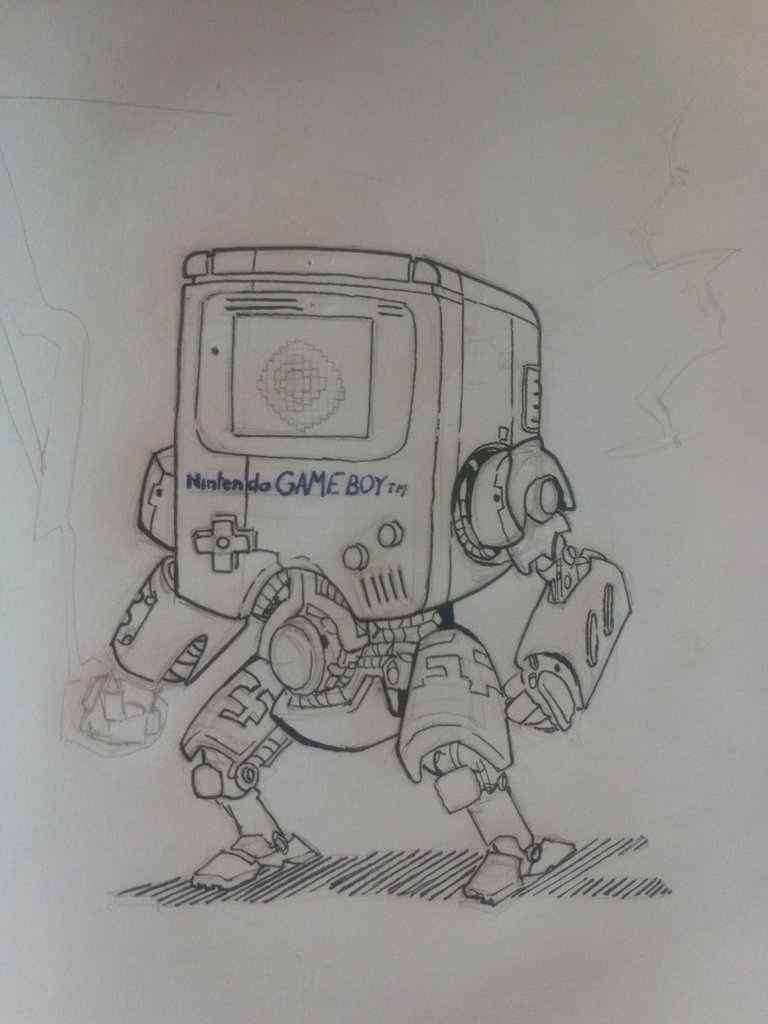 I erased the reference lines to proceed to the coloring.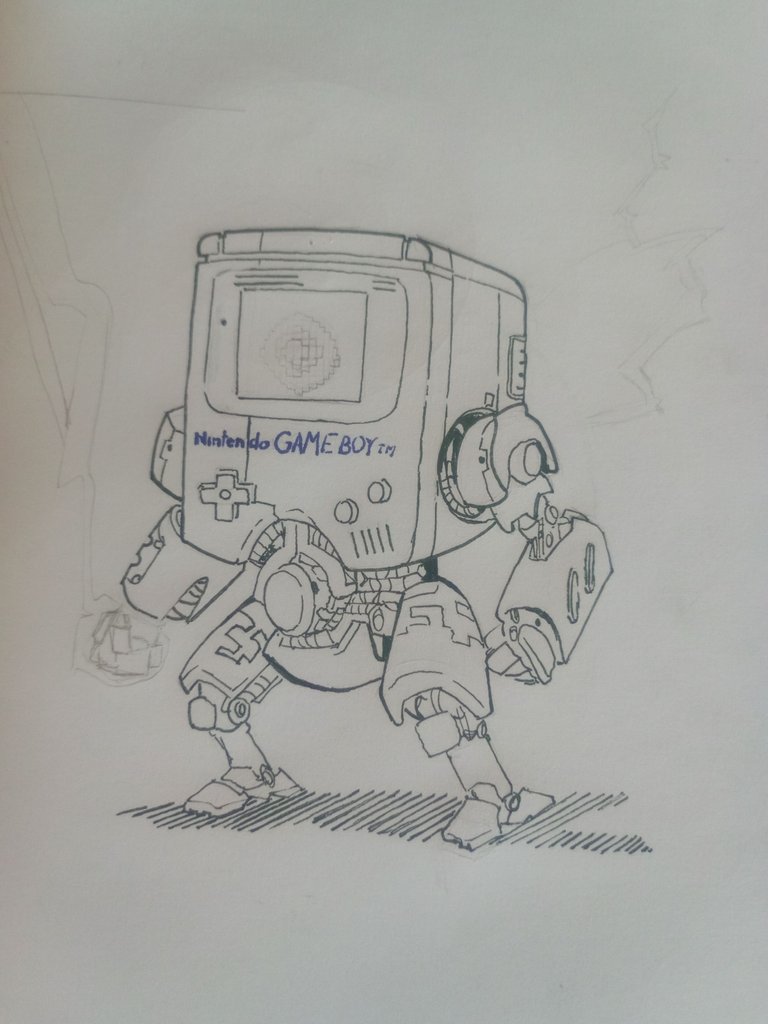 COLORING: I used the iconic colors of the Gameboy like the red of the buttons and the green of the screen.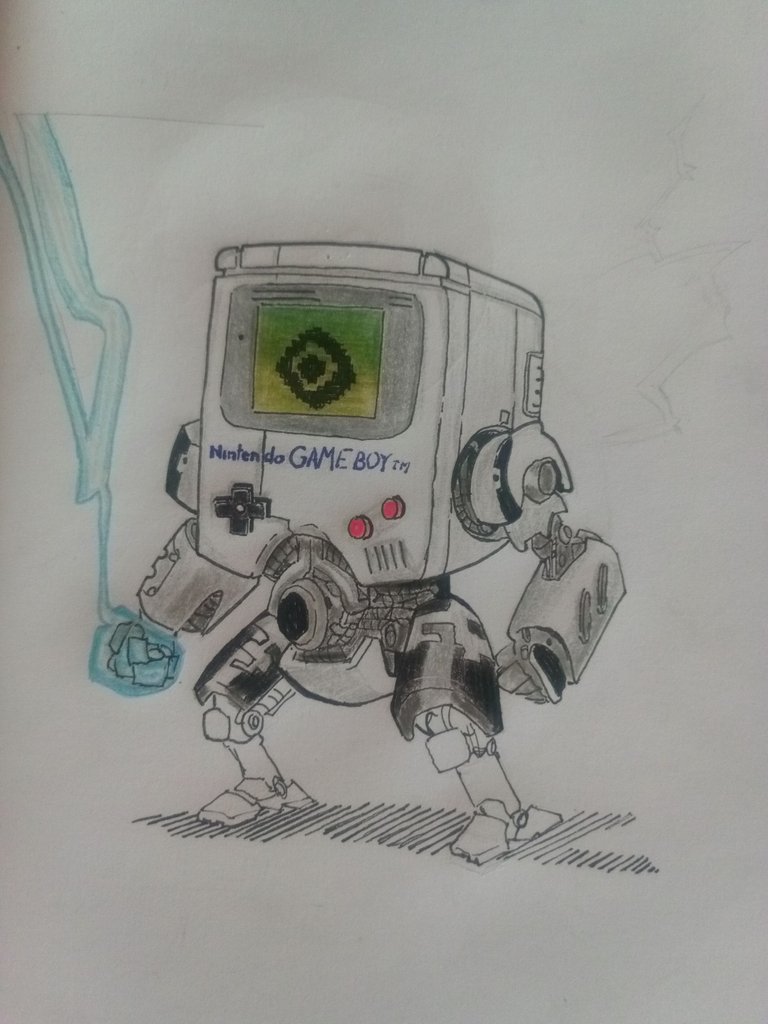 FINAL RESULT: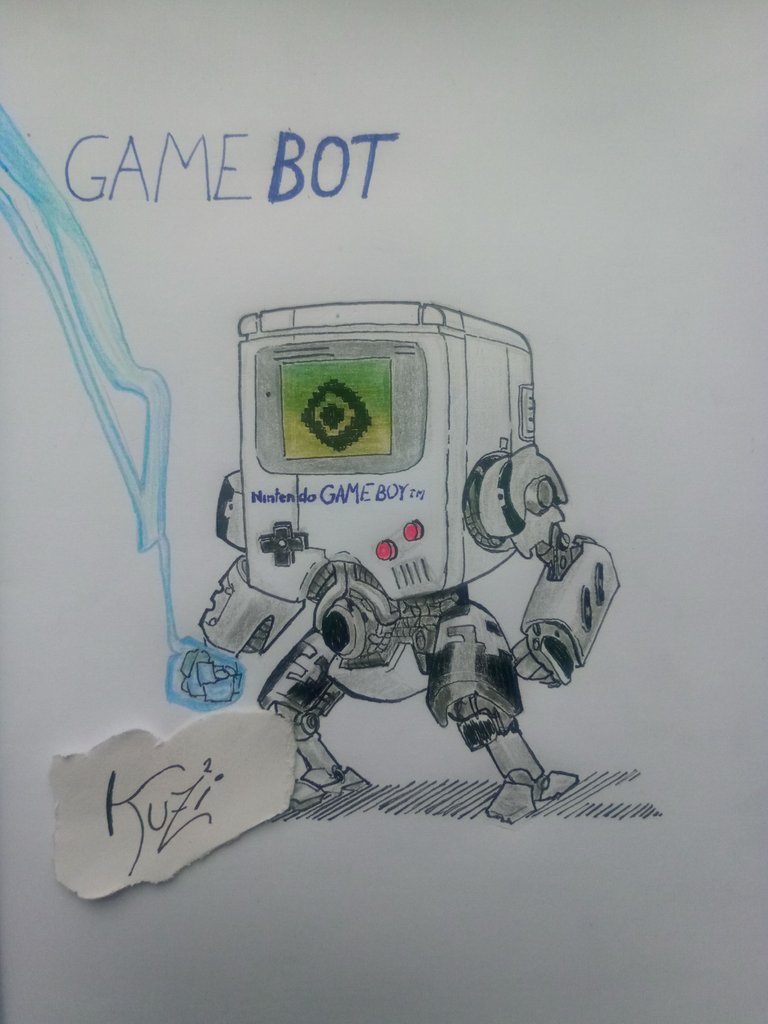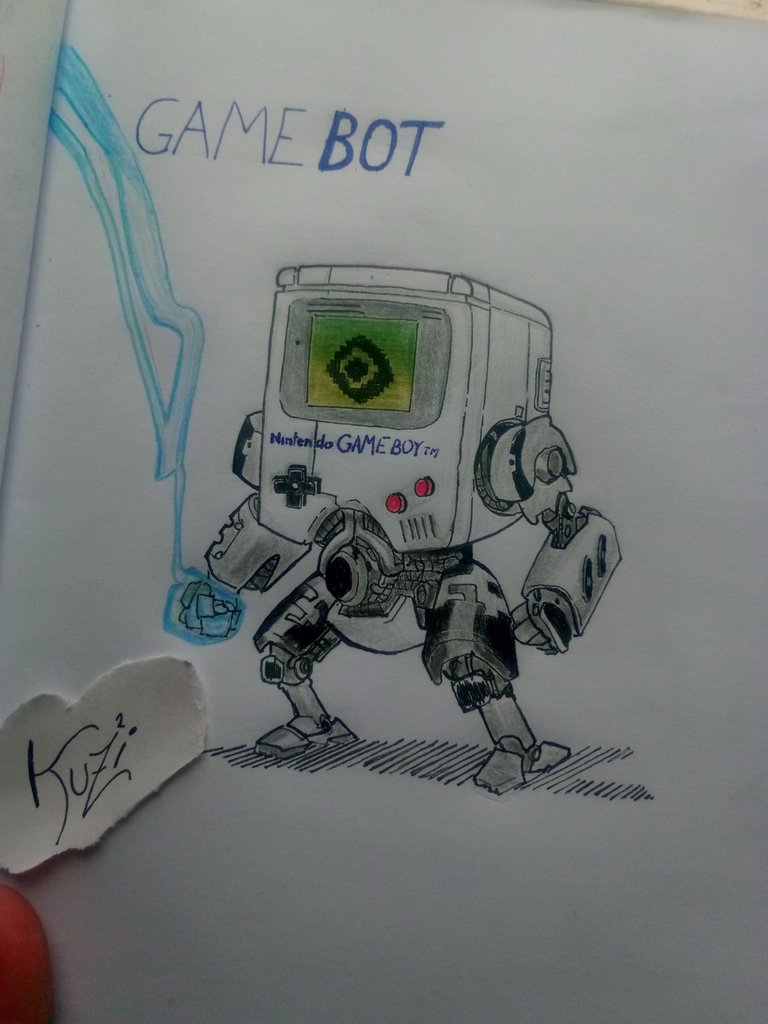 REFERENCE:
https://pin.it/5pYUGu1
GIF OF THE PROCESS: