(Unsupported https://www.vimm.tv/bitfiend7185def18e0d42f3/embed?autoplay=0)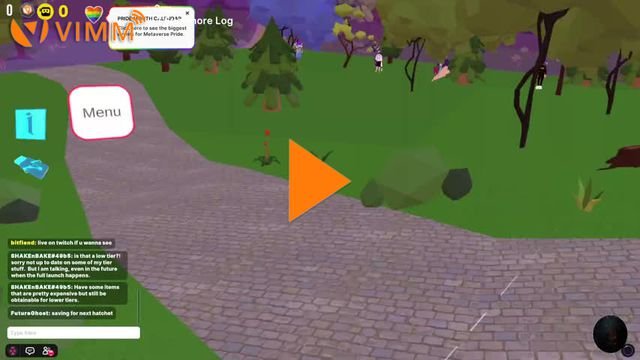 Category: decentraland
Click here to watch the live stream!
---
Blockchain Gaming, Crypto's, NFT's and chill.
Category: gamingSub-category: ValheimClick here to watch the live stream!
I've gone full blockchain gaming mode so you'll rarely find me playing non-crypto games. Streaming a variety of crypto games is my goal. Splinterlands, Liquidlands, Revv Racing, Decentraland (Wondermine, DiceMasters, Wilderness P2E, Ethermon, Exodus, Dice Masters, POAPS, Events and more), Blankos Block Party, MetaOps, Phantom Galaxies, BigTime, Undead Blocks, newly added Mines of Dalarnia...the list goes on and grows large as better games come out!

Play Splinterlands! A collectible card game on the Hive Blockchain! Click to Join! https://steemmonsters.com?ref=bitfiend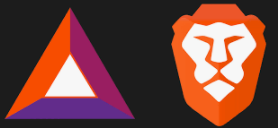 Click to watch via twitch and tip BAT! I am a Brave Verified Publisher!


Gaming PC:
---
Processor: 12th Gen Intel(R) Core(TM) i5-12400 2.50 GHz
RAM: 16.0 GB
Windows 10 64-bit
500 GB SSD
GeForce RTX 3060 Ti
MSI 24" Gaming Monitor
55" HISENSE 4K Secondary
---

Bitcoin
bc1qq0sd5t3k5graee4pp9ksmz64c3wgclpzh2rvtv
Ethereum
0x3Ea8147DAbfe6818B0F8C1f8d756F4Ad20321A65
(Any Eth Token)
Litecoin
LMkfVzjcmGevipjMoAdUtMfGKRkUV1nVq9
Bitcoin Cash
qr6mr4mx4xr5umv6ae4u2u7a0vjytnjln5lafwcrsq
Bitcoin SV
15CNYxkXXnpBzJj9Xy3Z85KbFL37RbsYMr
Dogecoin
DRSEnHEhXjjVo2q1nzRyy472MsZnDkLKZW
Algorand
KANLC2YU4ADMEDOGEASZ2EIQMI4KWW7Q5EL2YMU3L5AMWWUPGOKUI4CSCU
Cosmos
cosmos1kvhcg26l64m4ae6fjsggutjwefjve90fzrgqth
Cardano
addr1q85gxnuamzc32888dxn5nkxgncg75u2nyjccnw7sg6ems2hgsd8emk93z5www6d8f8vv38s3afc4xf933xaaq34nhq4q8z33yj
Zilliqa
zil19h7hugfqgtm4u25gkj6nd7hrs0hftjqgq9ka3j
BAT
Via Brave Browser
I accept pretty much any cryptocurrency and have a wallet for virtually all of them. If you have a crypto you would like to donate, please let me know and I'll happily add the address to this list for you.
This post was generated from a live stream on Vimm.tv
---
This post was generated from a live stream on
VIMM