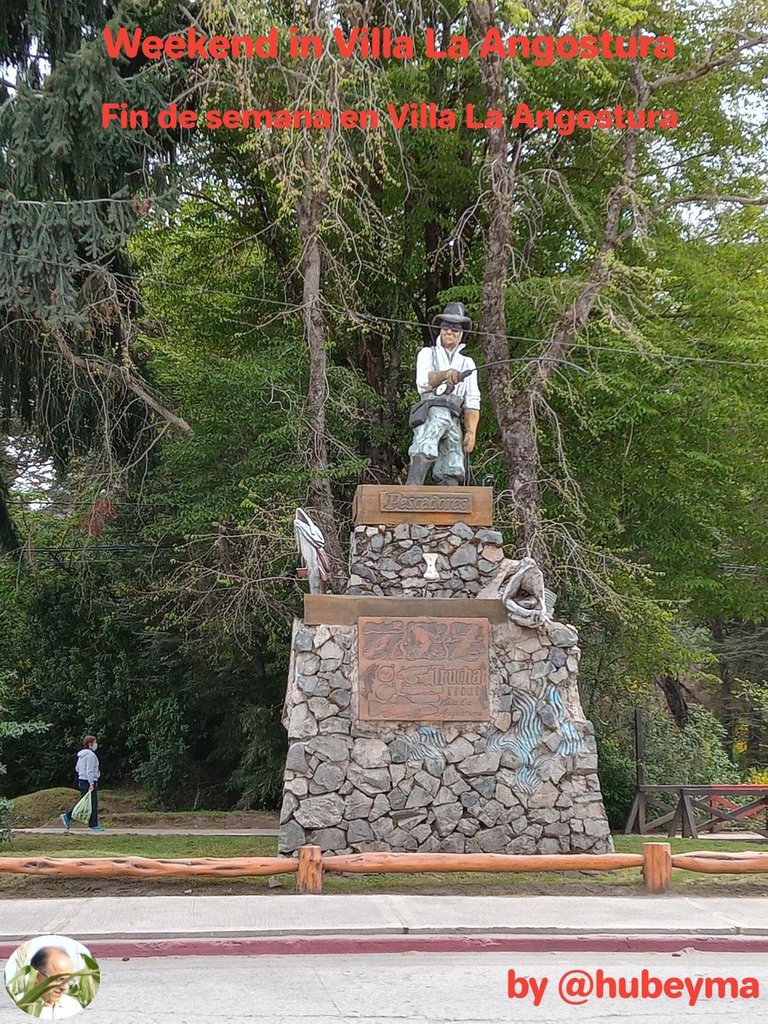 We are entering the weekend and with it the desire to spend a different kind of weekend. Maybe visiting a nearby place, or taking the car or the bus and travelling somewhere else, even if we spend more time travelling than resting.
Today I want to tell you about a place I visited last month during my holidays in the Comarca Andina: Villa La Angostura.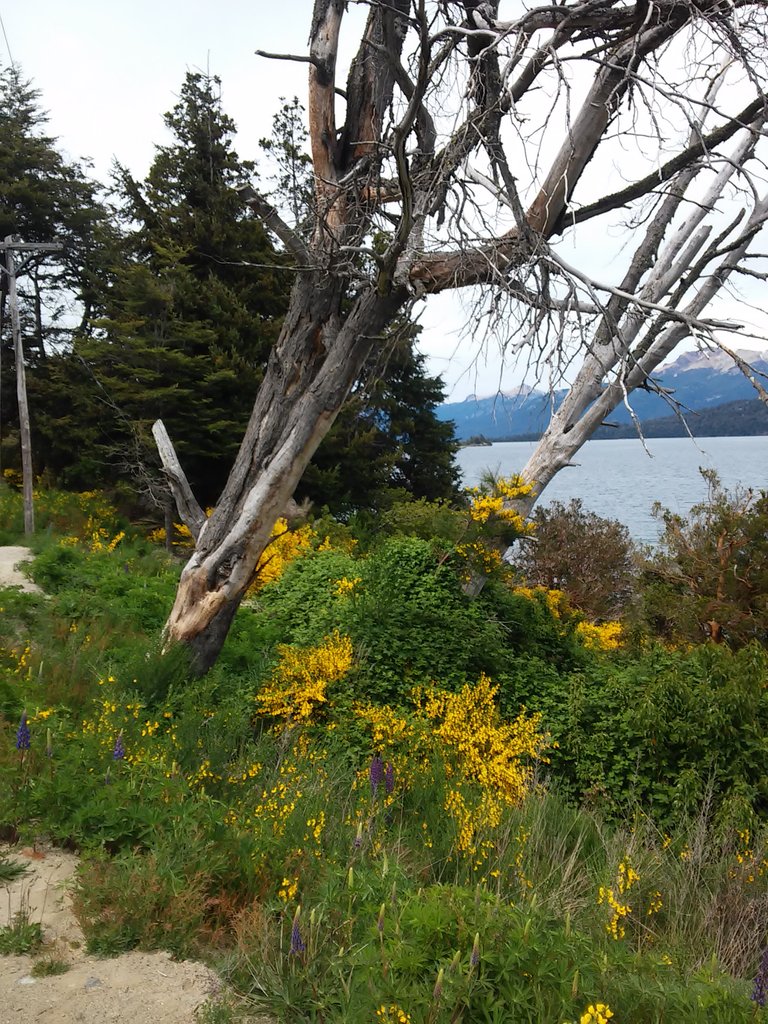 Nestled between mountains and forests, at the foot of the Andes, it has become one of the most beautiful villages (small town) in the Argentinean Patagonia.
Transformed from a mountain village into a real holiday destination from the year 2000 onwards when the whole of Patagonia started to be promoted as a tourist destination, today it is the undisputed destination of all those who want to spend a few days of holidays in total tranquillity.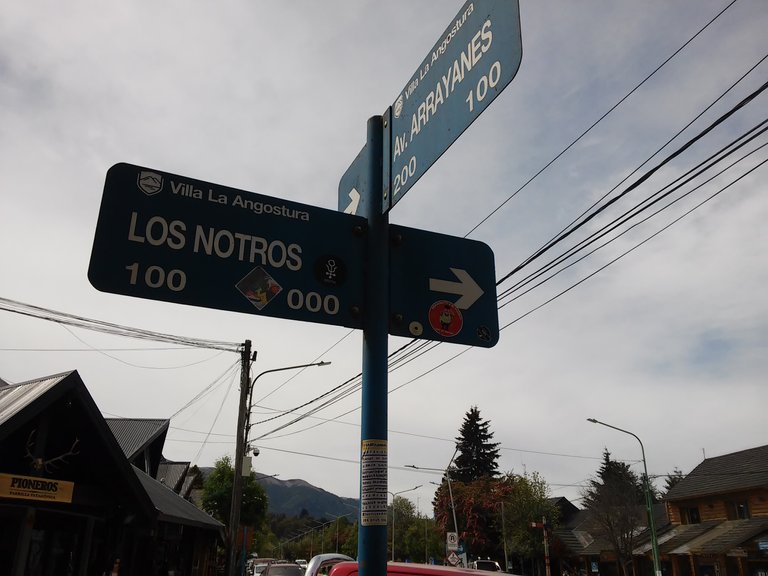 To locate it geographically we can say that it is located on the northern shore of the Nahuel Huapi Lake (a true wonder of nature apart from being one of the largest lakes in the world) at 800 metres above sea level, in the extreme south of the Province of Neuquén.
If you are travelling from Buenos Aires or from the north of the country, you can get to this beautiful place by air (to Bariloche airport) or by car through the well known Ruta 40.
If you travel by land (car-pullman) you must turn right before reaching Dina Huapi about 100 kms before arriving to Bariloche.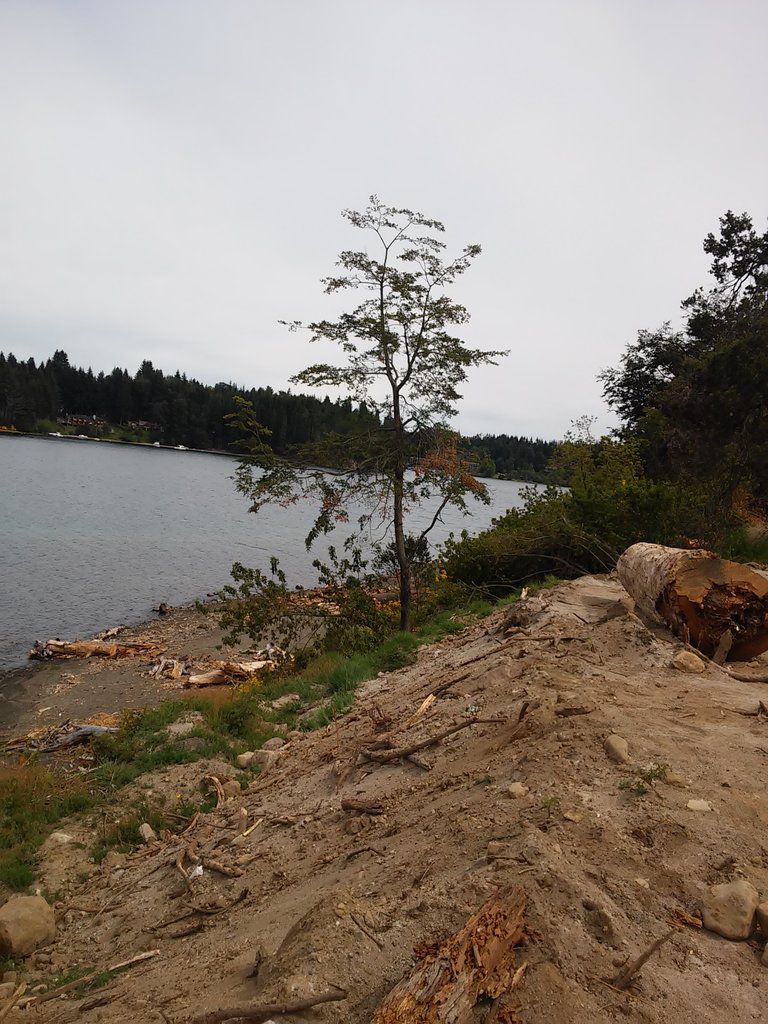 On the other hand, if you choose the air route, you must go back the same number of kilometres from Bariloche, pass Dina Huapi and a few kilometres further on turn left.
The scenery is definitely wonderful, and from Villa La Angostura to San Martin de Los Andes it is definitely marvellous: we are in the presence of the famous Route of the Seven Lakes, which for 110 kms will allow us to cross not only the seven lakes of the region, but also numerous tributaries and streams.
But that's another story and I'll tell you about it with lots of pictures in the next posts.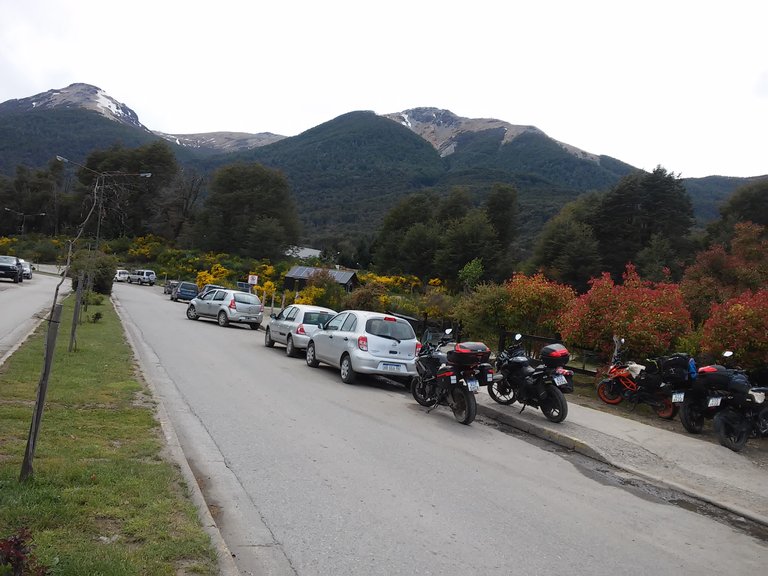 Villa La Angostura from village to tourist centre.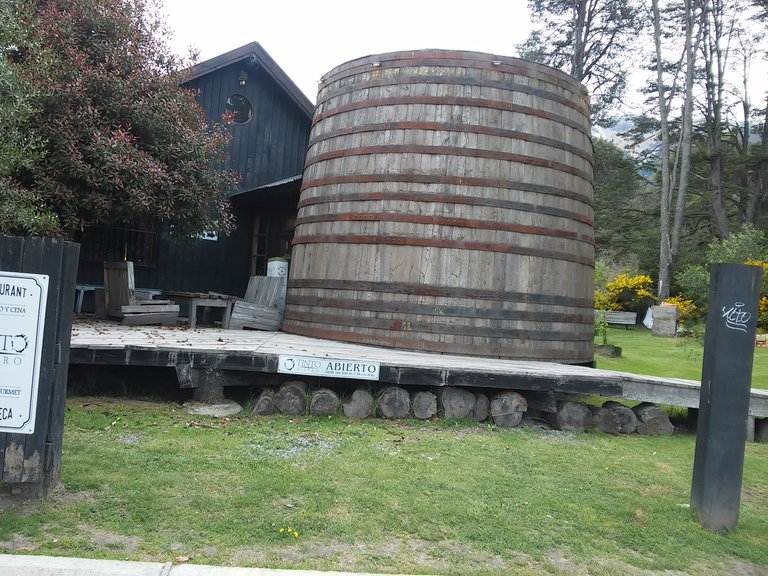 Entering Villa La Angostura we see that it is a typical small mountain town, surrounded by forests, mountains, rivers and lakes as in all this region.
There are many shops dedicated to tourism, with chairs and tables for a coffee or a quick meal in the open air.
In spite of this quiet aspect of the city we were struck by some very controlled aspects in terms of security: there are areas marked in red where you can not only not park but not even stop for a few seconds, as in many European cities.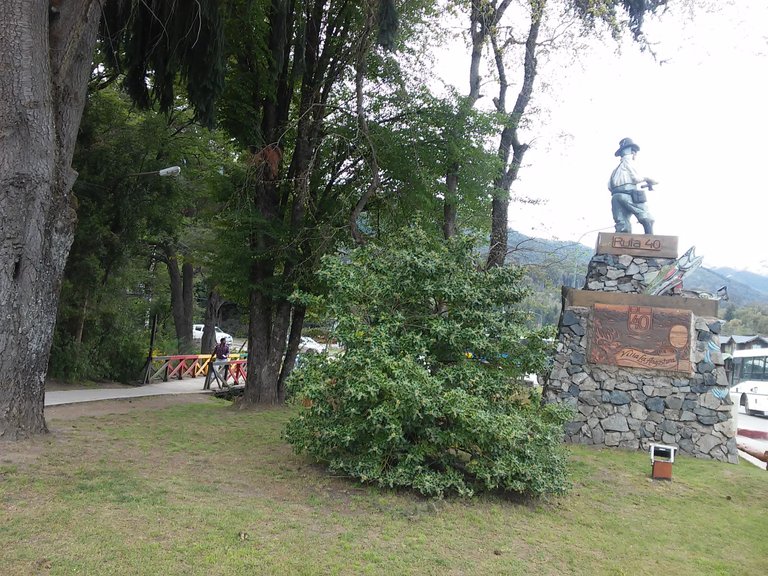 Police officers in the middle of the main avenue perfectly control the normal flow of traffic.
Among the activities we could notice during our short stay we could observe that in this area populated by extensive forests and mountains, adventure tourism has many followers: rafting, trekking, horseback riding, excursions to the nearby islands in the middle of the Nahuel Huapi Lake, fishing especially for trout (we have seen giant specimens of rainbow trout, a real delicacy), horseback riding and skiing during the winter season (we visited it in summer) among other activities.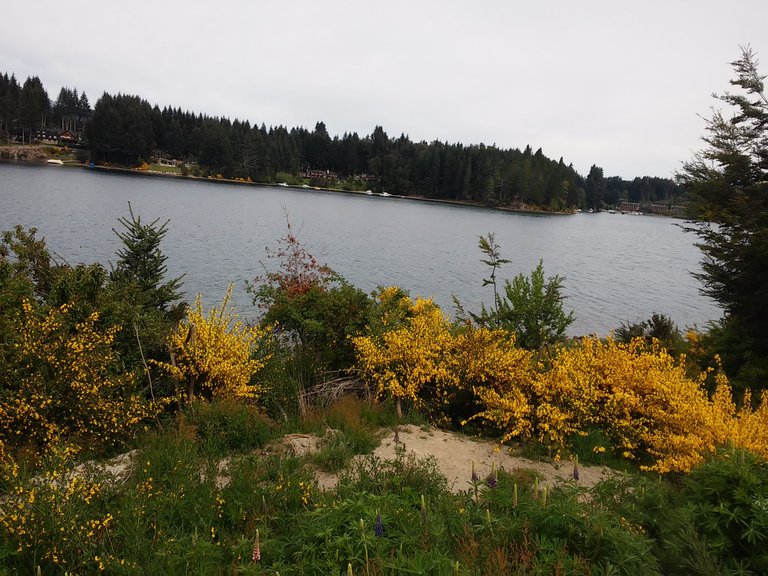 Villa La Angostura has an important offer in terms of accommodation, ranging from the typical cabins of the area to the traditional hotels located in the city and near the most popular places such as Puerto Manzano, overlooking the Nahuel Huapi Lake, in the area of Paisaje Bandurrias, etc. The prices for the Argentinean market are high but within international standards.
There are even resorts with all comforts immersed in the cypress and myrtle forests, two protected species of the region.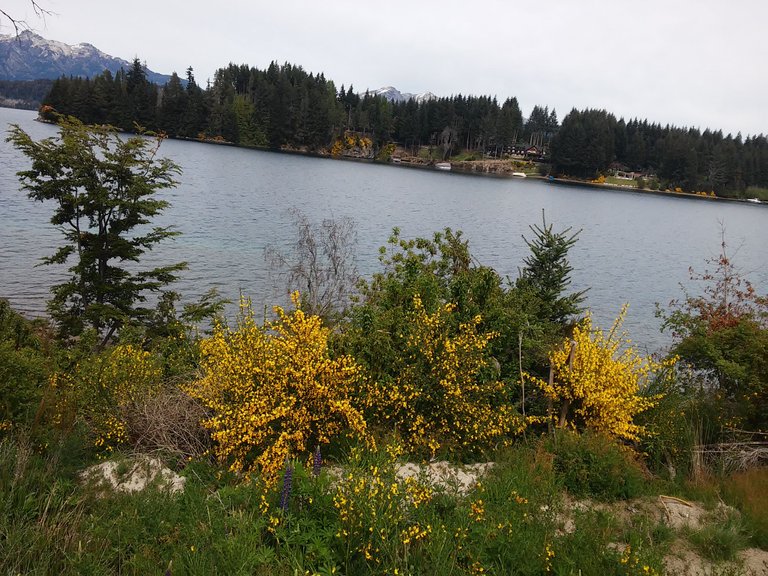 It was the beginning of the fishing season and for this reason we were able to see fishermen from all over the country and also foreigners. As well as several canoeing enthusiasts.
As our final destination was the Ruta de los Siete Lagos we could not stop too long to practice these activities.
Estamos entrando en el fin de semana y con ello las ganar de pasar un fin de semana distinto. Tal vez visitando algún lugar cercano, o directamente agarrando el auto o el pullman y viajando a algún otro lugar, aunque pasemos más tiempo en viajar que en descansar.
Hoy les quiero hablar de un lugar que conocí el mes pasado en mis vacaciones en la Comarca Andina: Villa La Angostura.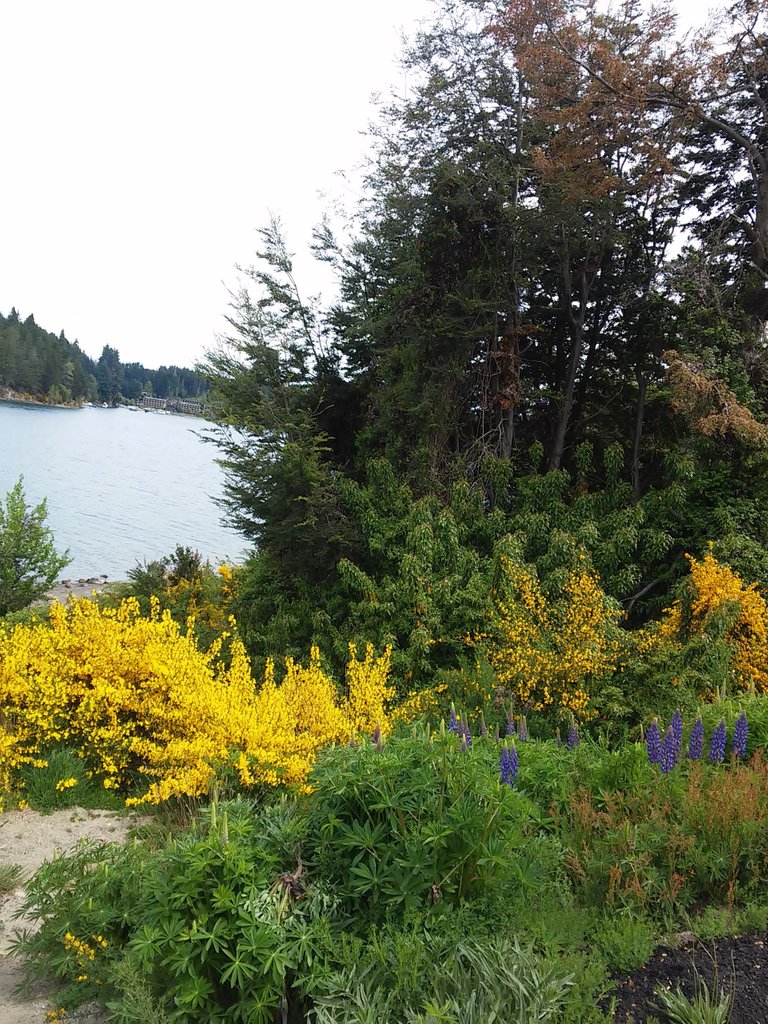 Enclavada entre montañas y bosques, al pie de la cordillera de los Andes se ha transformado en uno de los pueblos (pequeña ciudad) más hermosos de la Patagonia argentina.
Transformada de aldea cordillerana en un verdadero destino vacacional a partir del año 2000 en adelante cuando toda la Patagonia comenzó a ser promocionada turísticamente hoy es la meta indiscutida de todos aquellos que quieren pasar unos días de vacaciones en total tranquilidad.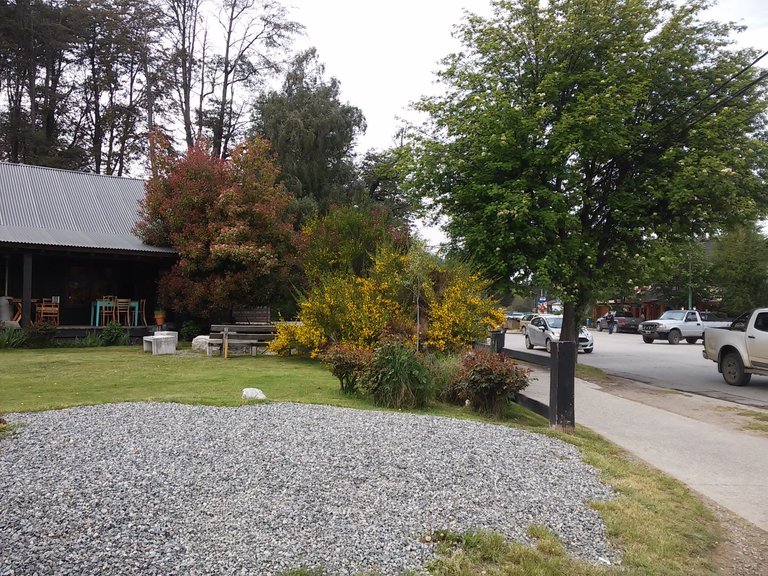 Para ubicarla geográficamente podemos decir Se que se encuentra sobre la costa septentrional del Lago Nahuel Huapi (una verdadera maravilla de la naturaleza aparte de ser uno de los lagos más grandes del mundo) a 800 metros sobre el nivel del mar, en el extremo Sur de la provincia del Neuquén.
Para quien viaja desde Buenos Aires o desde el norte del país puede llegar hasta este hermoso lugar por via aérea (hasta el aeropuerto de Bariloche) o por auto a través de la conocida Ruta 40.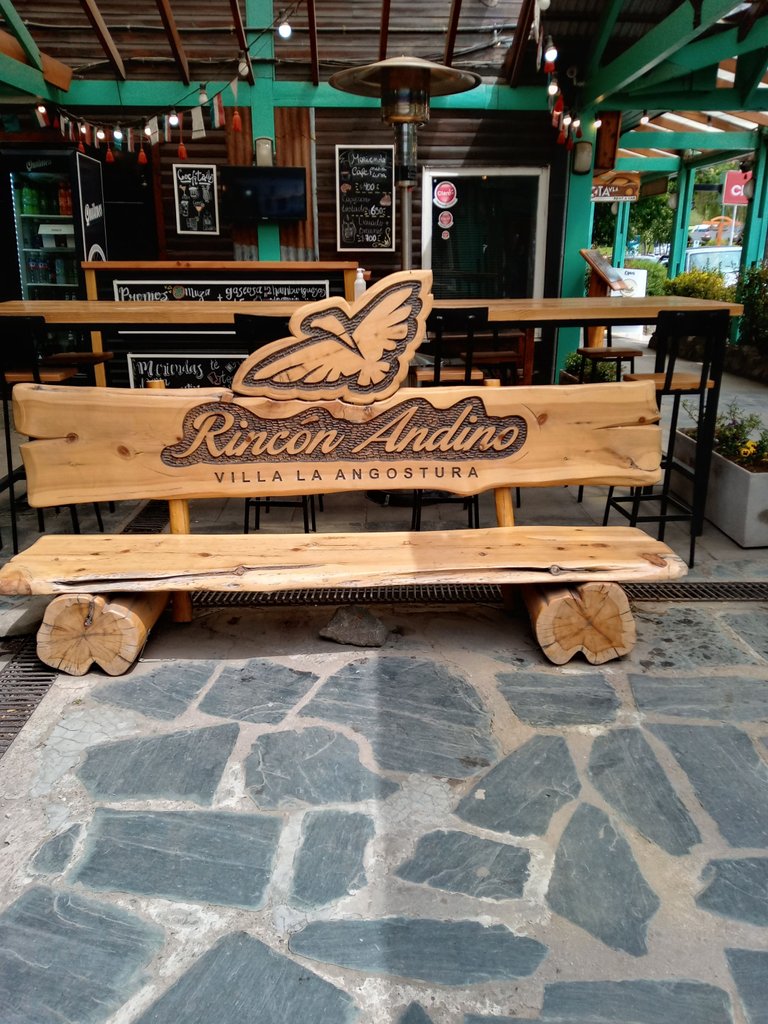 Si lo hace por vía terrestre (auto-pullman) debe desviar hacia la derecha antes de llegar a Dina Huapi unos 100 kms antes de llegar a Bariloche.
En cambio quien elige la via aérea debe retroceder desde Bariloche la misma cantidad de kms, pasar Dina Huapi y pocos kms más adelante doblar hacia la izquierda.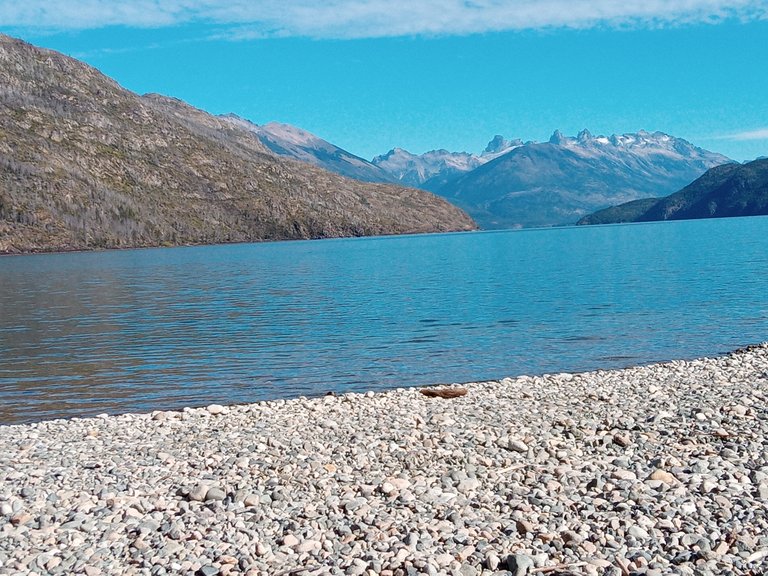 El paisaje es decididamente estupendo, y a partir de Villa La Angostura hasta San Martín de Los Andes decididamente maravilloso: estamos en presencia de la famosa Ruta de los Siete Lagos que a lo largo de 110 kms nos permitirá recorrer no solo los 7 Lagos de la región sino también numerosos afluentes y riachuelos.
Pero esa esa otra historia y se las contaré con muchas fotos en próximos posts.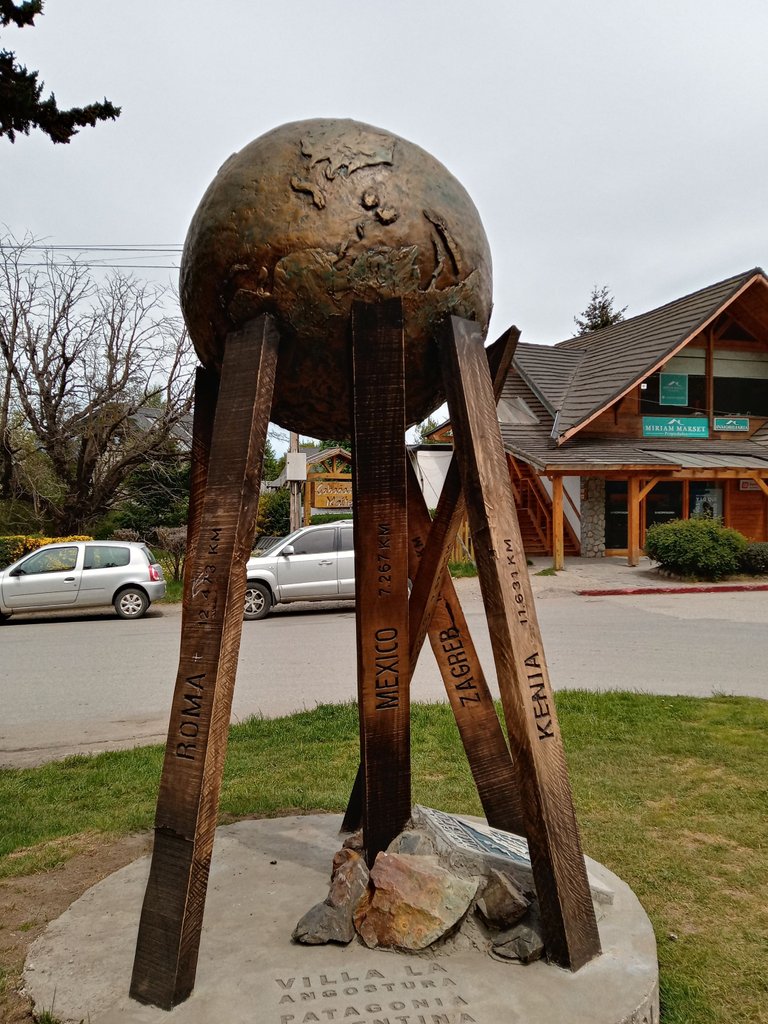 Villa La Angostura de aldea a centro turístico.
Ingresando a Villa La Angostura vemos que se trata de una típica pequeña ciudad de montaña, rodeada de bosques, montañas, rios y lagos como en toda esta región.
Con muchos negocios dedicados al turismo, con sillas y mesas para un café o para una comida rápida al aire libre.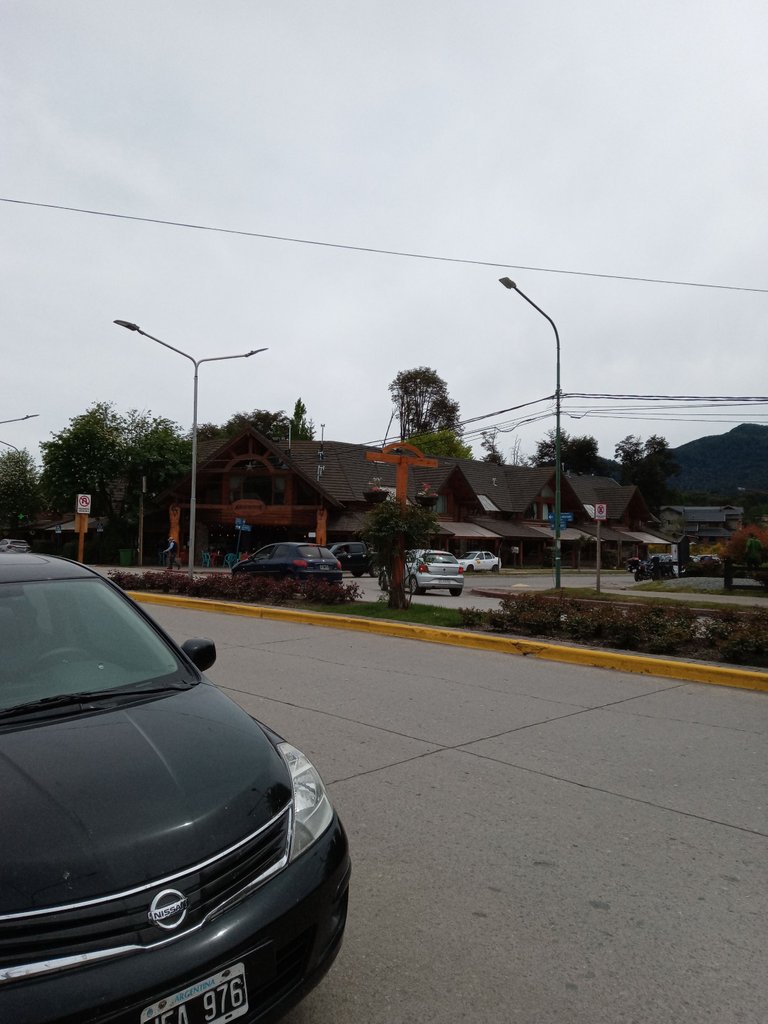 A pesar de este aspecto tranquilo de la ciudad nos llamó la atención de algunos aspectos muy controlados en el plano de la seguridad: hay áreas marcadas de rojo en las cuáles no solo no se puede estacionarr sino ni siquiera parar por pocos segundos, como en muchas ciudades europeas.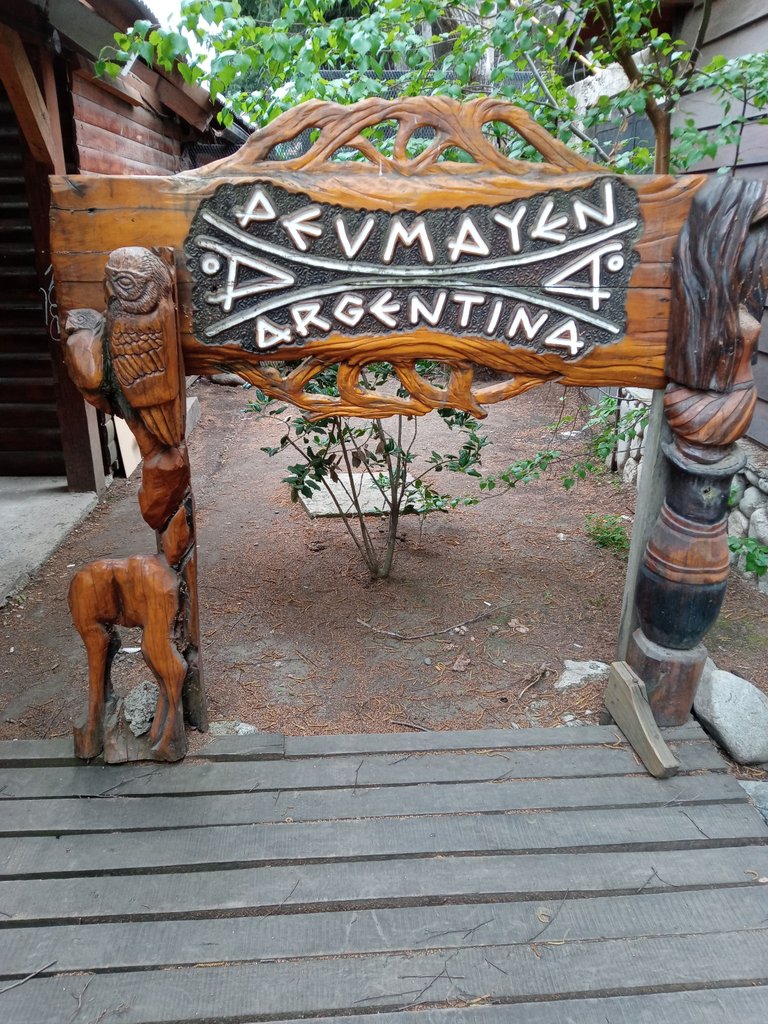 Policías en medio de la avenida principal controlan perfectamente el normal flujo del tránsito vehicular.
Entre las actividades que pudimos notar en nuestra corta estadía pudimos observar que en esta zona poblada por extensos bosques y montañas, el turismo aventura tiene muchos adeptos: rafting, trekking, cabalgatas, excursiones a la islas cercanas en medio del Lago Nahuel Huapi, pesca especialmente de truchas (hemos visto ejemplares gigantes de trucha arco iris un verdadero manjar, cabalgatas y esquí durante la temporada invernal, (nosotros la visitamos en verano) entre otras actividades.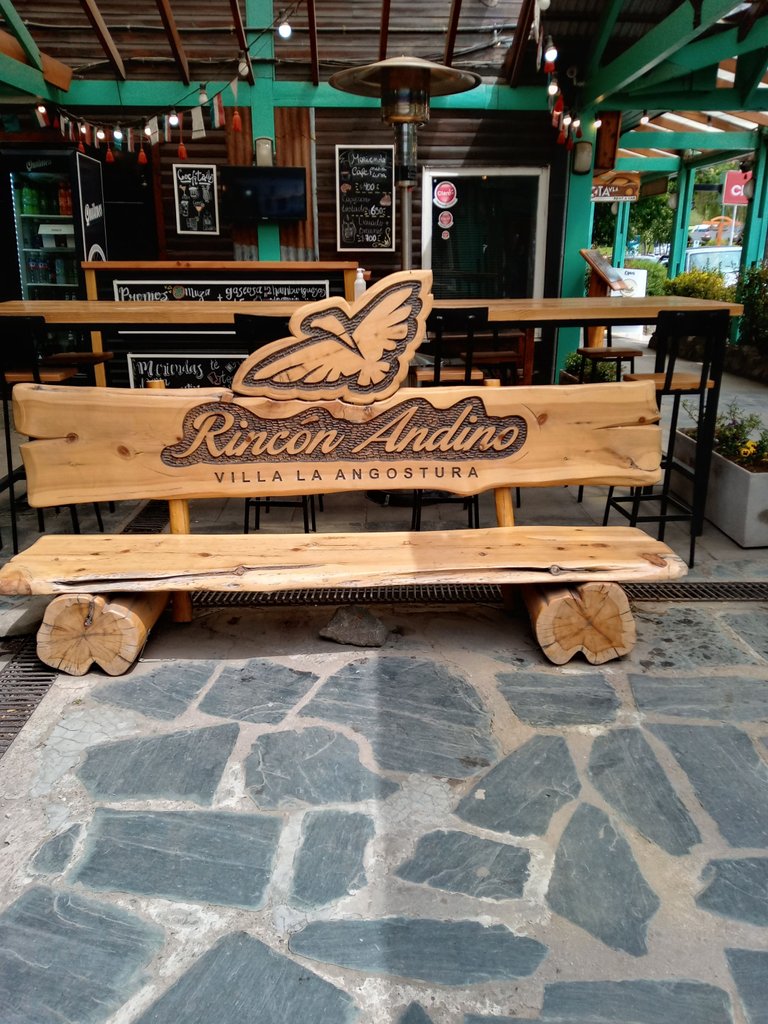 Villa La Angostura tiene una importante oferta en materia de alojamiento que va desde las típicas cabañas de la zona hasta los tradicionales hoteles ubicados en la ciudad y en las cercanías de los lugares más requeridos como Puerto Manzano, con vistas al Lago Nahuel Huapi, en la zona de Paisaje Bandurrias, etc. Los precios para el mercado argentino son altos pero se mantienen dentro de los estándares internacionales.
Incluso hay complejos habitacionales con todas las comodidades inmersos dentro de los bosques de ciprés y arrayanes, dos especies protegidas de la región.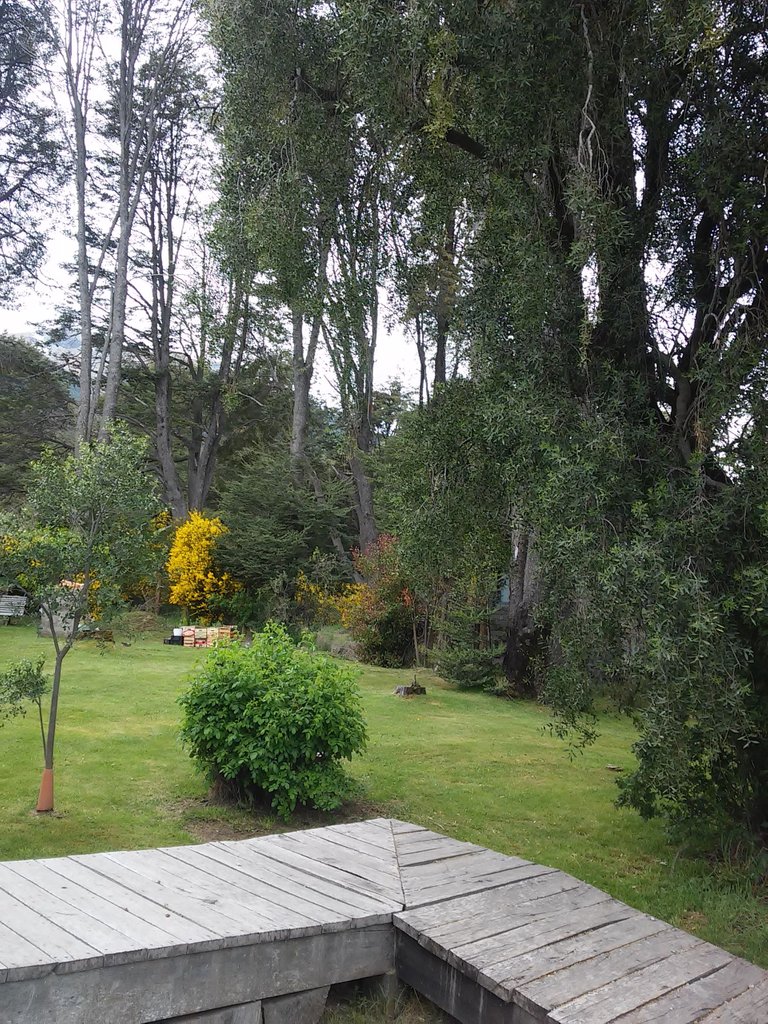 Encontramos justo el inicio de la temporada de pesca y por este motivo pudimos ver pescadores de todo el país y también extranjeros. Como asimismo varios apasionados de canotaje.
Como nuestro destino final era la Ruta de los Siete Lagos no nos pudimos detener demasiado en la práctica de estas actividades.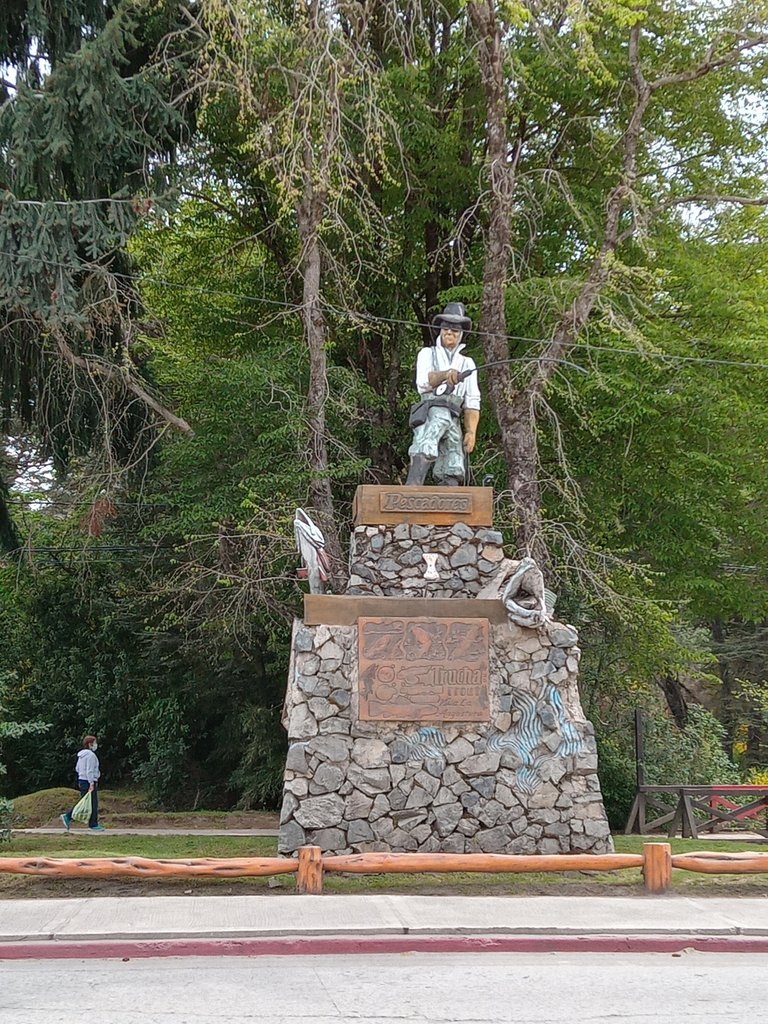 [//]:# (!pinmapple -40.762058 lat -71.644401 long Villa La Angostura, avenida principal, Provincia di Neuquén, Argentina d3scr)