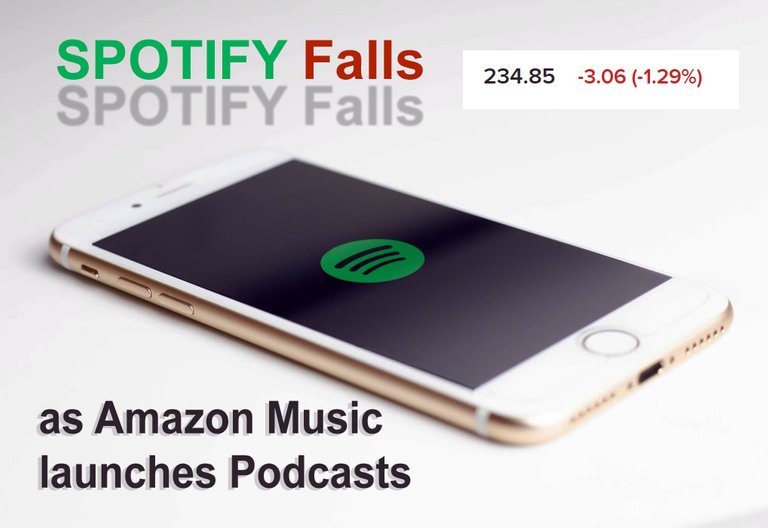 Shares of Spotify closed lower on Wednesday with spot prices falling by $3.06 ending the day at $234.85 per share or -1.29%
The sell-off came on the back of news that Amazon is entering into the Podcasts space by launching podcasts on it's popular music streaming app Amazon Music.
Spotify is heavily invested in podcasts and it is the goto app for many. Of course, Apple Podcasts is also very popular among iPhone users. So this is even more competition and this would put pressure on the company.
This news soured sentiment even further as only yesterday Apple launched its "Apple One" Bundle service priced at $14.99 per month that includes Apple Music, Apple TV+, Apple Arcade, and 50 GB of iCloud storage.
With increasing competition from Amazon and Apple, Spotify stock has turned fairly weak in the recent days.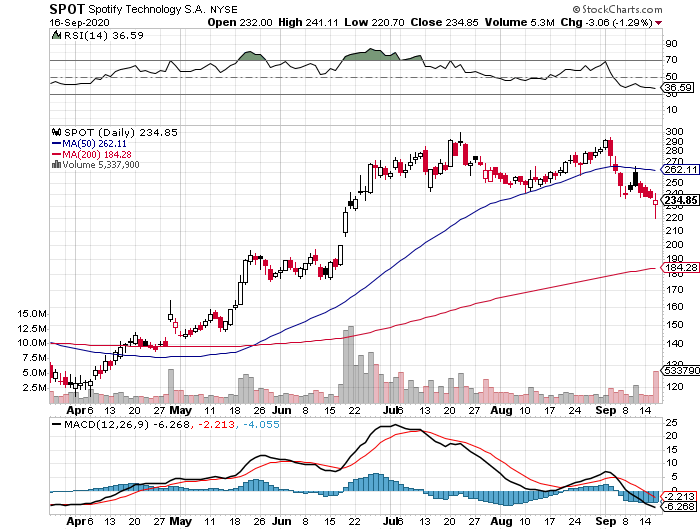 Spotify is trading below its 50 Day moving average of $262.
It did try to cross above it but that level quickly became resistance. Today's sell-off came at a decent volume as you can see in the chart above.
It's 200 Day moving average lies at $184.28. It would be interesting to see how the week pans out for Spotify.
What would be your trading strategy considering the current news and technical setup?
Reply in the comments below: