Rabona is fun but drives me nuts
You know what I mean - you feel to have a decent team with perfect training, prepared to rock the league but you lose against the teams you have to win. Tough times - and the teams are so close within my league. Wish me well and if you are not a player in this fabulous sports game on the Hive blockchain created by @rondras and @oliverschmidt you should joinand invest a bit!
Season Highlight
I did not win a lot but had a highlight winning against one of the dominating teams of the previous season by @muscara - and she is again in a good sport for the current one. I won the first but just lost the second match but it was nice to win at least a game.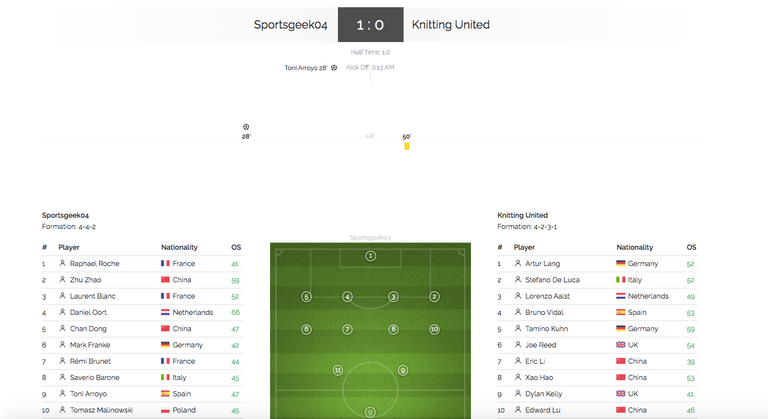 My season so far
I am not lost yet - only 6 points behind position 6, well ahead of no. 15/16 but it will be a battle between at least 10 teams who will stay in the league this time. I am fighting for this and I have already a strategy for the next season.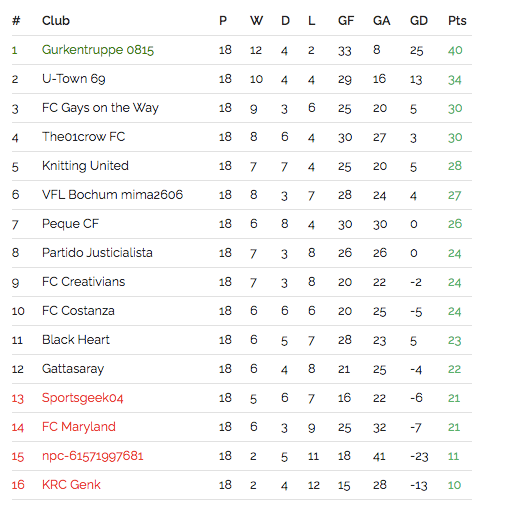 If you want to support my aim to stay in my league join via my link - both of would benefit from 25,000 BRN - the in-game token of Rabona: each. https://rabona.io?ref=sportsgeek
Posted Using LeoFinance