INFOSEEK. WebCrawler. LYCOS, EXCITE.
ALTA VISTA.
YAHOO !
Do you remember these names?
Are you one of those old-timers, to whom these names rings like pleasant bell, somewhere deep deep inside?
All these names were so much visible, so much hyped in every CEBIT fair, where I used to go every year (in Hannover, Germany)
All this - in the era of "before-Google" !
In the nineties of last century...
ALTAVISTA - seems we could find just about everything there.
YAHOO - not only great search, but probably the first powerful, handy, easy to use, no-trouble EMAIL provider.
Gmail was yet in nobody's dreams....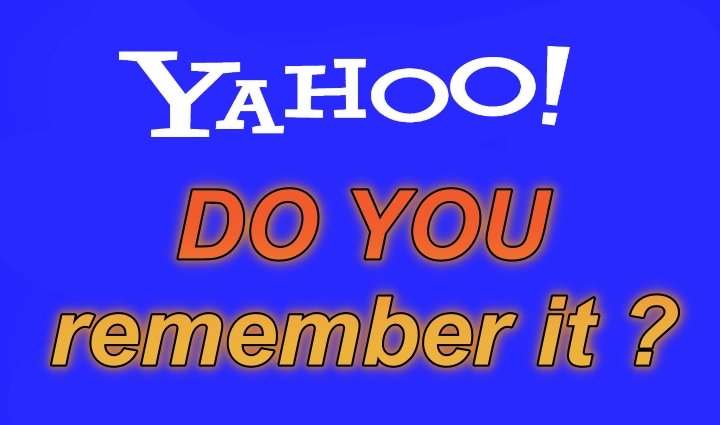 But how many knows YAHOO nowdays? Do you use them?
I do.
And I have a big reason for that.
Yes, I do still have even Yahoo email box. Just checked today - all there, all working, operational. No SPAM.
I have not been in this my INBOX for maybe a year or two.
But what I really use practically every day, is
YAHOO FINANCE
And seems I'm not the exception. I heard numerous times how various people like this section of Yahoo.
To get all kinds of market news, stock tickers, reviews, etc.
There is so much of everything there from the financial world.
So it can be, that my preference to this financial information source is not only due to my conservativism and old habits. 😃
If you are in investment, trading, and other closely related things to his - you may give it a look.
Who knows - maybe you will like it just as I still do.
Posted Using LeoFinance Beta