Hi all 👋🏻
This morning I noticed the following: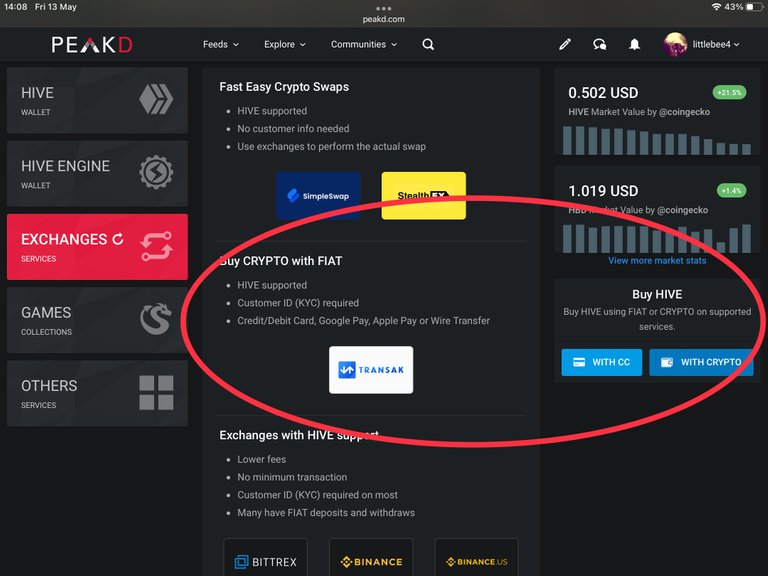 PeakD has some new features…
You can buy HIVE now with credit card or Crypto!
Go over and have a look. This comes so in handy… especially now.
When people want to buy the dip.
Well done PeakD 🤩 keep going!
Sorry, I know it is a short post, but I thought it is important, as I saw it not mentioned yet 😉
Thank you so much for looking, and reading. And if you liked my post, an upvote or re-blog is always welcome 🙏🏻
Have a great day all 😎👋🏻 And enjoy your weekend soon 😉
Grtz Jackie
The divider is Created by SilverFish / @ mondoshawan
Unless stated otherwise: All art and photos used in my posts are taken, created and owned by me. If you wish to use any of my photographs, please contact me first. As I have used some commercially myself. We don't want that you or somebody else gets into trouble 😉 So please don't use them without my consent.
Posted Using LeoFinance Beta