Bitcoin just keeps getting more and more secure by the week
So much for a miner and hash rate death spiral!
It appears the death of bitcoin was greatly exaggerated following the most recent halving, not that I actually believed any of that garbage for one second.
But not only were they wrong, they were dead wrong.
Just about every week we are back to making new highs in total network hash rate.
And here we are now, making new highs yet again: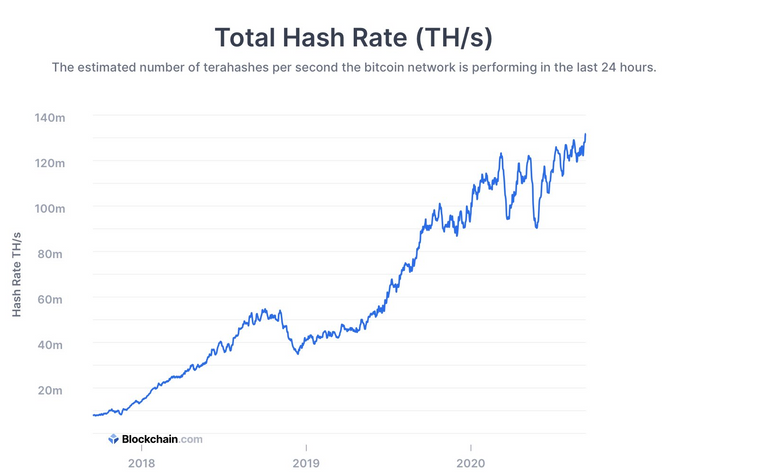 (Source:
1304987586058948608/photo/1) twitter metadata:QlRDaXphdGlvbnx8aHR0cHM6Ly90d2l0dGVyLmNvbS9CVENpemF0aW9uL3N0YXR1cy8xMzA0OTg3NTg2MDU4OTQ4NjA4L3Bob3RvLzEpfA== ~~~
Cool, so what does this mean exactly?
It means that more resources are being put in to secure the bitcoin network than ever before.
More specifically, the rising hash rate means miners are probably still able to earn considerable profits from mining bitcoin at current prices.
Which means we are due for an adjustment...
Difficulty rate going to go up again:


(Source:
1305060672460464128/photo/2) twitter metadata:Qml0Y29pbl9Xb29kc3x8aHR0cHM6Ly90d2l0dGVyLmNvbS9CaXRjb2luX1dvb2RzL3N0YXR1cy8xMzA1MDYwNjcyNDYwNDY0MTI4L3Bob3RvLzIpfA== ~~~
Looking pretty bullish...
Along with the fundamentals getting better and better, the order books are pretty interesting as well.
Especially from a zoomed out perspective.
Normally an order book gets heavier the further out you look because less and less coins equal more and more dollar value as the price goes up.
However, this is interesting: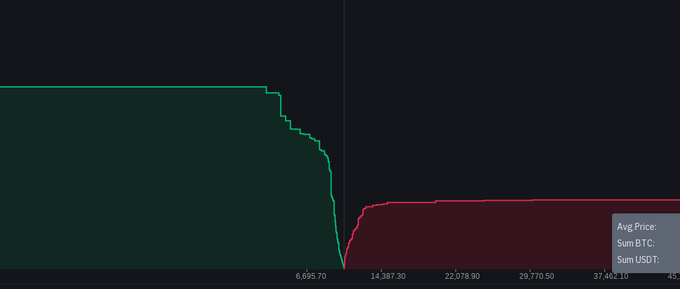 (Source:
1305060662234828806/photo/1) twitter metadata:U25lZ01hcmt8fGh0dHBzOi8vdHdpdHRlci5jb20vU25lZ01hcmsvc3RhdHVzLzEzMDUwNjA2NjIyMzQ4Mjg4MDYvcGhvdG8vMSl8 ~~~
A lot more money sitting on the bid...
Interesting.
Onwards and upwards!
The next 12-18 months are going to be a lot of fun around here!
Stay informed my friends.
-Doc
Posted Using LeoFinance