LEO is looking very interesting to me...
The more I look into LEO, the more I like it...
I have been using the LEO platform for a long time now, pretty much posting exclusively in that platform since it launched several months back.
Before that I used the leofinance tag and before that the steemleo tags.
Basically I have always been a fan of the way they do things.
However, I am starting to like it even more as I am continuing to dive into it.
The first that really catches my eye as it relates to LEO is the supply...
Check it out: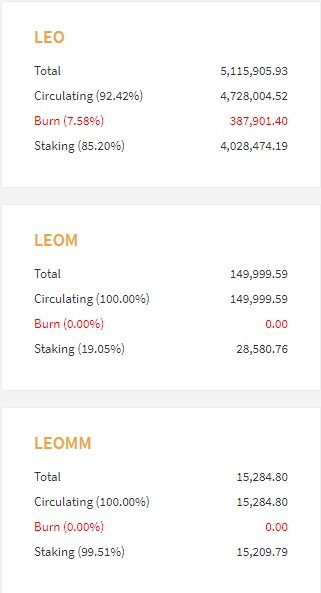 As it stands now there is only 5 million coins in circulation and that is a very small number.
By comparison ol HIVE (and STEEM) has/have close to 400 million coins in circulation.
Keep in mind that I haven't yet dug into the future plans enough to know whether that small supply will continue to stay small going forward and perhaps that is something someone in the comments can answer for me...
Is the small supply of LEO going to continue to stay this small going forward?
If the supply stays small there is grand slam potential...
If the supply of LEO continues to stay around this 5 million number, the sky is truly the limit in terms of where it could go.
If LEO simply went up to $1, that would only be a $5 million market cap.
If LEO simply went up to $10, that would only be a $50 million market cap.
LEO could go up to almost $12 and still be worth less in terms of total market cap than HIVE is right now... and many out there believe that HIVE is going to be worth much more than it is right now at some point.
Basically, for those of you looking for those 100x type of coins, you know the ones you have heard about over the last several months going bonkers on ethereum, well this has that kind of setup.
We got an early glimpse a few weeks ago: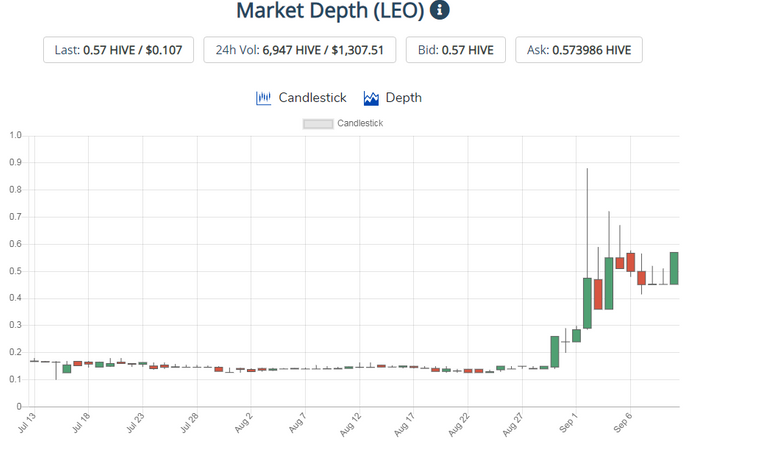 (Source: https://hive-engine.com/?p=market&t=LEO)
All the right stuff...
The small market cap by itself isn't what is great about LEO in terms of potential, it's the other things it has going for it.
They already have ad revenue rolling in, not very much, but some, and the important part about that is that the ad revenue is being put back into the coin.
They are buying up LEO on the open market with that ad revenue and burning it.
This is creating constant buy pressure and helping to put a floor in the price.
Plus they are also in the process of listing LEO on external exchanges and DEXs going forward.
Add all this up and I think LEO has the potential to be a grand slam type of investment if a few things go right for it.
Stay informed my friends.
Image Source:
https://www.publish0x.com/avid-gamer-interested-in-blockchain/have-you-heard-about-leofinanceio-xqoqldd
-Doc
Posted Using LeoFinance