One important thing that can tell us when the price of an asset is going to go up or down is the dynamics between supply and demand, and in simple terms when there is more supply than demand the price will go down, while when there is more demand than supply the price will go up.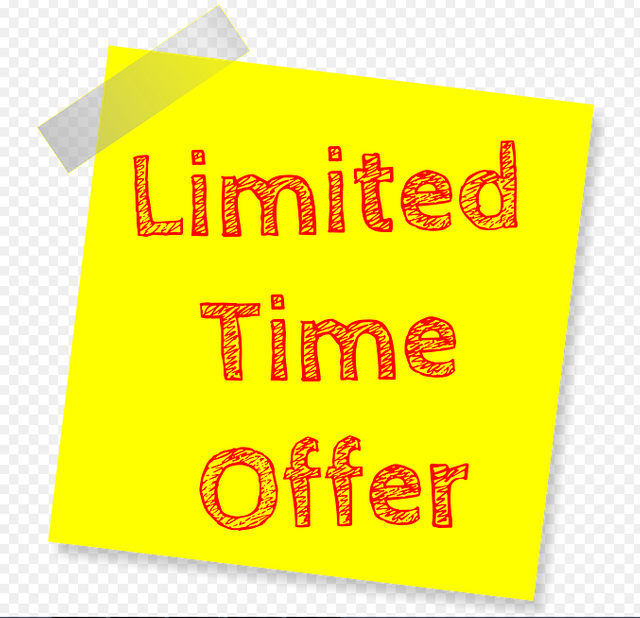 Source
This is simple when understood in this way but the complexity lies in being able to accurately measure the amount of supply or demand that exists, for example we had a Bitcoin Halving several weeks ago but this had not been significant for the price increase until a few months later.
Could anything have happened besides the Halving to make the price of Bitcoin go up?
By eliminating other variables external to Bitcoin such as the measures governments have been taking to manage the pandemic, we can look specifically at one important variable that can make us see a significant shortage in the amount of Bitcoin available on the Exchanges.
In this graph we can see how the amount of liquidity on the Bitcoin Exchanges has been falling as we've been going up in price, which tells us that people have been keeping Bitcoin in external (cold) wallets that can give them a greater sense of security about their keys.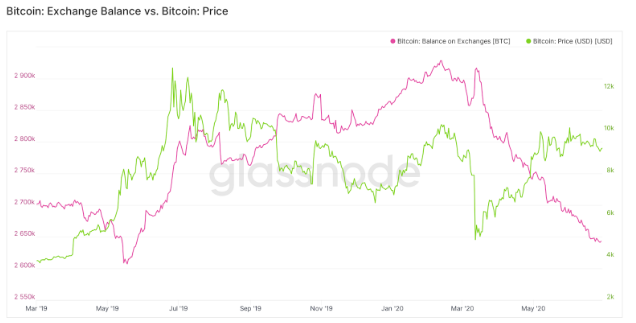 Source
A situation that logically leads to a higher amount of USDT in the market compared to previous moments, for example, there was 1 million USDT for 500 bitcoin, but now there is 1 million USDT for 250 bitcoin.
This situation has an important effect on the dynamics of supply and demand, where there is a lower amount of supply for the same or higher demand that exists in the market, which automatically causes the bitcoin price to go up.
We can analyze this by seeing that demand remains the same, but we can also currently see how open interest and volume in CME futures has been rising along with Bitcoin, which suggests that demand has probably been increasing at the same time as supply has been decreasing. I'll let you get your own analysis with the latter on what price can do next.
Happy Trading
Español
Algo importante que nos puede decir cuando el precio de un activo va a subir o a bajar es la dinámica entre la oferta y la demanda, y en términos simples cuando hay más oferta que demanda el precio va a bajar, mientras que cuando hay más demanda que oferta el precio va a subir.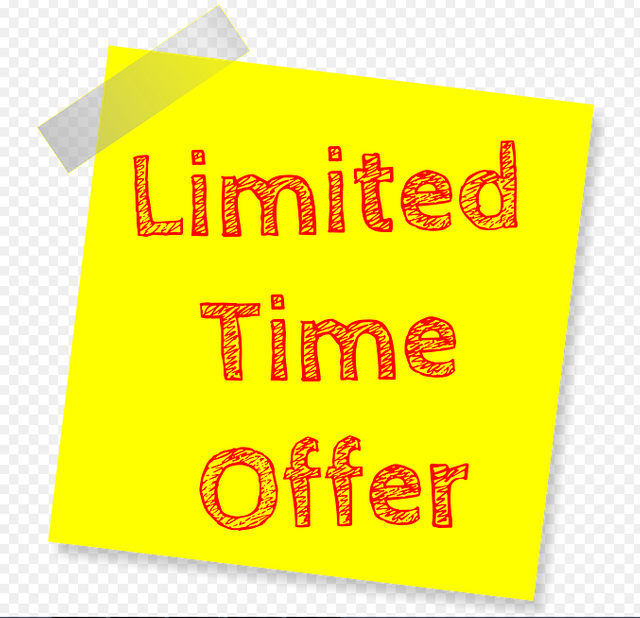 Fuente
Esto es simple cuando se entiende de esta manera pero lo complejo se encuentra en poder medir con exactitud la cantidad de oferta o de demanda que existe, por ejemplo hemos tenido un Halving de Bitcoin hace varias semanas pero esto no había sido significativo para el aumento del precio hasta unos meses después.
¿Podría haber ocurrido algo además del Halving para que el precio de Bitcoin subiera?
Eliminando otras variables externas a Bitcoin como las medidas que han estado tomando los gobiernos para manejar la pandemia, podemos ver específicamente a una variable importante que puede hacernos ver una escasez importante en la cantidad de Bitcoin disponible en las Exchanges.
En esta grafica podemos ver como la cantidad de liquidez en Bitcoin de la Exchanges ha estado cayendo conforme hemos estado subiendo de precio, lo que nos dice que las personas han estado guardando Bitcoin en wallets externas (frías) que pueden darles un sentimiento de mayor seguridad sobre sus llaves.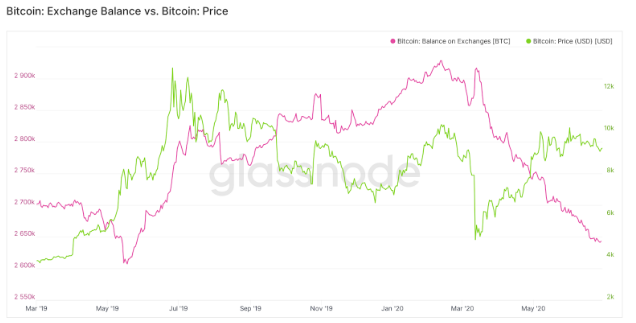 Fuente
Situación que lógicamente hace que exista una mayor cantidad de USDT en el mercado en comparación con los momentos previos, por ejemplo, existían 1 millón de USDT para 500 bitcoin, pero actualmente hay 1 millón de USDT para 250 Bitcoin.
Esta situación ejerce un efecto importante en la dinámica de oferta y demanda, donde hay una menor cantidad de oferta para la misma o mayor demanda que existe en el mercado, lo que automáticamente hace que el precio de bitcoin suba.
Esto lo podemos analizar viendo que la demanda se mantenga igual pero también podemos ver actualmente como el interés abierto y el volumen en los futuros de la CME ha estado subiendo junto a Bitcoin, lo que nos da a entender que seguramente la demanda ha estado aumentando al mismo tiempo que la oferta ha estado disminuyendo. Dejare que saques tu propio análisis con esto último sobre lo que puede hacer el precio a continuación.
Feliz Trading
Posted Using LeoFinance