This is a big step for greater adoption of Bitcoin when Bitcoin can now be purchased at 7-Eleven, Rite Aid and CVS stores via LibertyX app across the United States.
Interested users will need to be on the waiting list but the carrot that will attract many is most fees are waived for the time being. An offer that is hard to resist especially the potential of Bitcoin hitting 20k this year.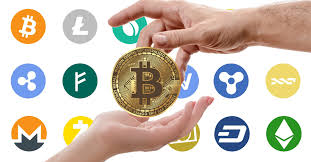 Image Source
LibertyX is known for its ATM service in purchasing Bitcoin but it has expanded it to make it convenient for consumers to get Bitcoin since this partnership enables it to have over 20 000 retail locations.
The steps are quite simple actually:-
Insert Bitcoin address into the app
Select 'Start Purchase'
Choose one of the authorised retailers
Select 'Add Cash Now'
Let the cashier scan the barcode
Pay in cash to cashier
Select 'Convert To Bitcoin' once whatever necessary fees are paid.
This is such a cool application for anyone who wants to get Bitcoin using cash conveniently at at convenient store.
This new service has certainly localised Bitcoin among the neighbourhood across the United States.
With the popularisation and widespread of Bitcoin, it is hard to see Bitcoin become a history of the past but it is probably the currency of our future.
Bitcoin is certainly here to stay and it may just be the digital currency that all of us need to fight against the world recess after the massive lockdown due to Covid-19 that has crippled and delayed the economic growth globally.
This is such an exciting news despite the negativity of global recession.
Reference article:
https://decrypt.co/33191/buy-bitcoin-with-cash-7-eleven-cvs-rite-aid-new-app
Posted Using LeoFinance