The end of the year is coming closer and it's time for various awards. One of them we've seen before is the Crypto Awards in the area of (probably) the best and most loved Blockchain Technology 2021.
I voted yesterday. The middle comment below is mine.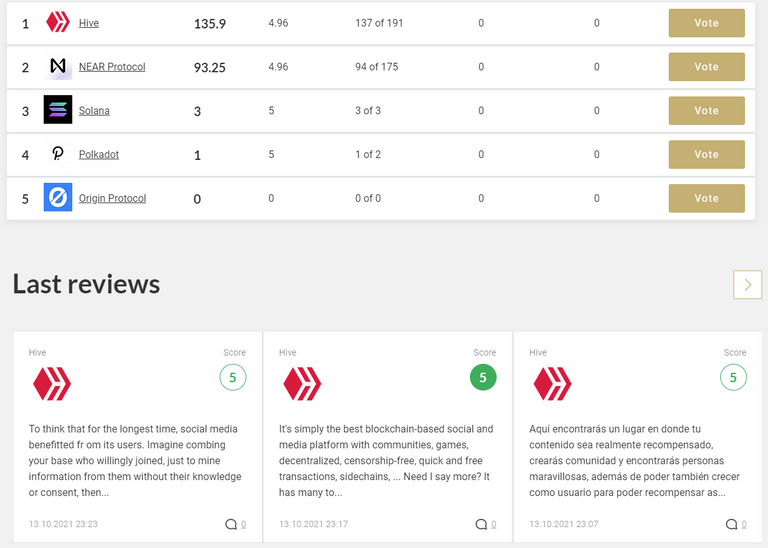 You need to be logged in to be able to cast your vote and add comments. Probably that's why the overall vote count is low.
Anyways, Hive is in the lead yet the margin is not big enough in my opinion. Please, consider increasing it. Here's a hint ...
Vote for Hive :)
Together we are stronger. Together we do things. Together we achieve greatness.
Let's do this!
Ps: it's your decision :)
Ps2: I don't see CubFinance in the DeFi Yield Farming BSC 2021 section. Will anybody nominate it?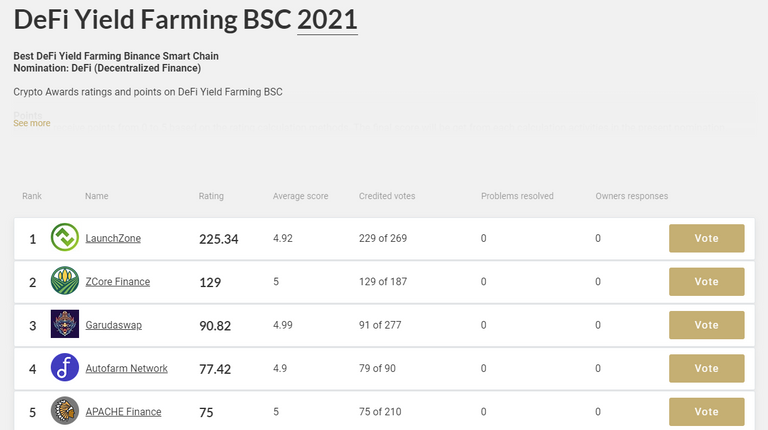 Ps3: you could nominate LeoDex in the DeFi Exchange (DEX) 2021 section too.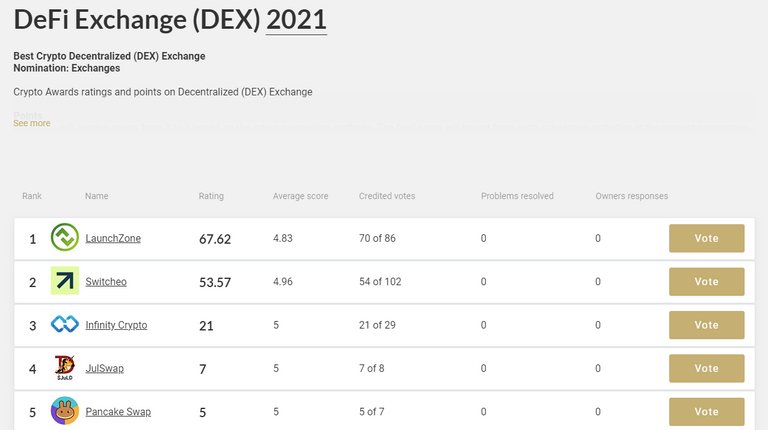 I am certain we can manage to reach the top if we work together.
---
Better and better
Posted Using LeoFinance Beta