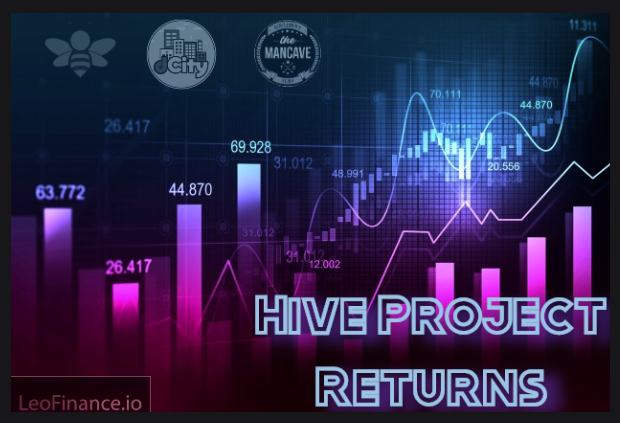 Daily Payouts for my current investments on the Hive Blockchain, this excludes Hive Power since that is converted into Curation rewards in turn to HP.
Projects Invested in,
WORKERBEE
I currently Hold 26250 (26250 Hive Value*)
BEE payout for today, + 43.7 BEE =* 29.65853 Hive on the Hive Engine Market.

WORKERBEE is a mining and future governance token for hive-engine. Pays out daily BEE, which is the native token for the Hive Engine platform.


DCITY
With Dcity ... has created a nifty tool to see total investments in and debt* or until ROI.
Here is where I stand with @dcity so far.



But here is the payouts that I took from Peakd, ( One of the best front ends of any platform, not just crypto, Great work peakd team!!)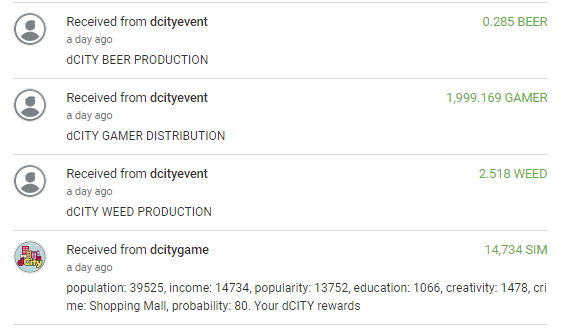 Dcity also shares the card sales to its Players as well, I got 22.610 Hive today.

By only calculating the sale of SIM on today's Market is around 69.79496 Hive.
Again just by calculating these two payouts, I am at 92.40496 Hive for Dcity. As you can see I also get paid in other various tokens.

The Man Cave / Bro Token
Invested in BRO token 5,028 BRO =* 10056 HIVE, but now The Man Cave has released another batch at 3 Hive a BRO, which my Holdings of Bros have Increased in Value worth 15084 HIVE.
@brofund, going to snag some more!
Here is one of my favorites so far and even though there were some hiccups and maybe still are, we can only grow and reach new goals by moving forward. Essentially this is a Mans cave where any dude can just chill and talk about and post about Manly things whatever that means, but Ray the Bossman and the brains of the operation is sharing some nice insight on the future of the BRO Project, and so far I am loving it.
For today's Bro update there is not much to it but payouts of Curation reward in the foram of HIVE and some Tribe curation payouts as well.
Here for today's payout came out to 14.882 Hive.


But again it also pays out Tribe tokens.


Over time all of these projects will grow and will hopefully will also gro my HIVE holdings.
Solid Players running the show for these projects I am currently invested in.


Total Hive payout for today 136.94549 down 14.11726 HIVE, from yesterday.

But gained 5000 Hive in value.
As it seems it is gradually growing.
Posted Using LeoFinance