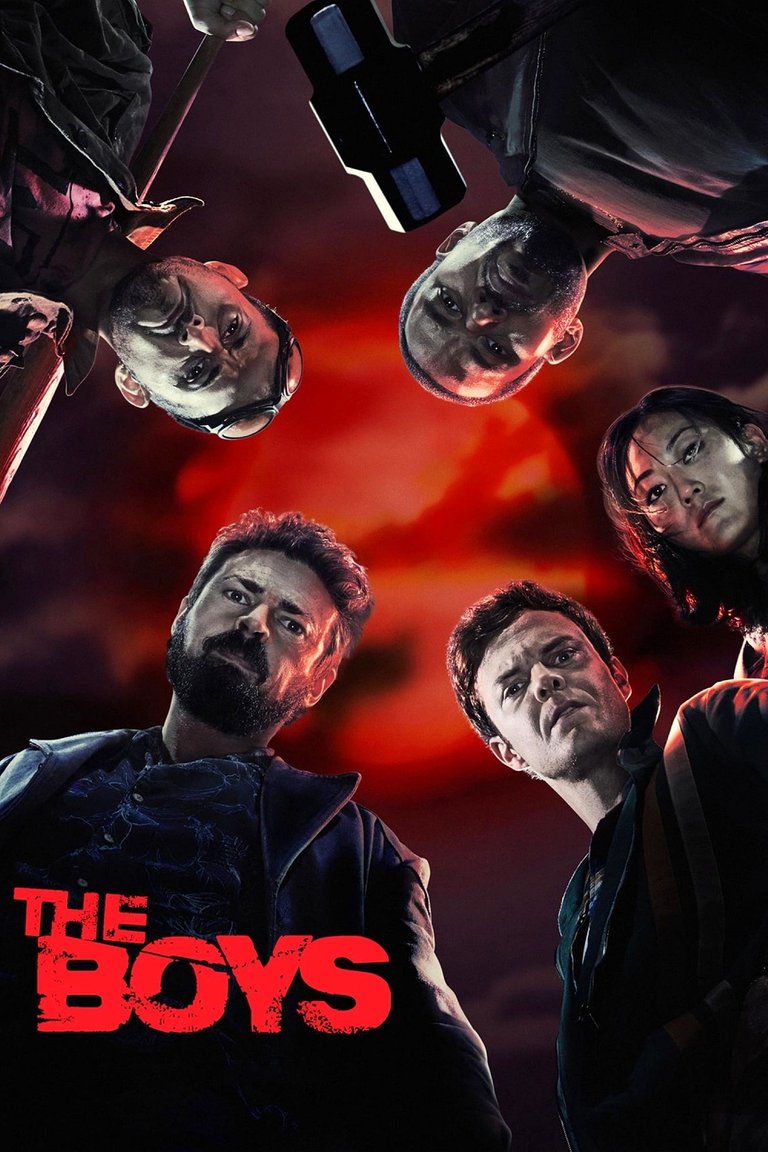 The Boys was one of my favorite series of last year, I absolutely loved when it came out and I remember binge-watching the entire series in like 2 or 3 days. It was that good. Season 2 was already released but since this show is from Amazon Prime Video and not from Netflix, the episodes are released 1 per week instead of all the season at the same time.
I hate waiting 1 entire week for 1 new episode so in these cases what I do is to wait for the last episode to be released and then I begin watching the show. I usually don't watch series a second time but I have a few family members that didn't watch The Boys season 1 last year, and since they began to watch it now I decided to watch it again and have a fresh memory of all the event so I can be ready for season 2 in a few weeks.
This is not a regular superhero show, these people aren't perfect and honorable like superheroes from Marvel or DC and they aren't stupid or incompetent like those in Doom Patrol or Umbrella Academy. They are actually very organized people working with a huge corporation in order to exploit their image through all sorts of merchandise and make everyone involved earn a ton of money. They are celebrities with superpowers.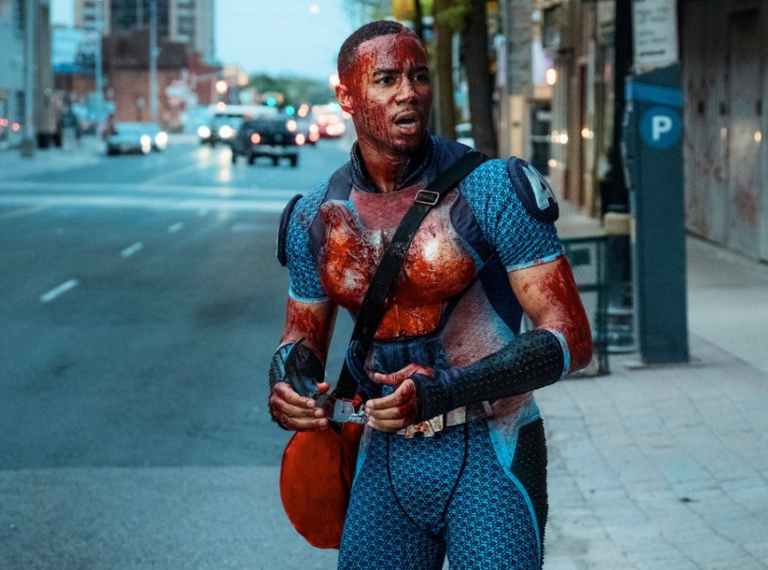 However, not everything shiny is gold. These "supes" are actually as hypocritical as your regular politician, if not even more. They can be downright cruel when no camera is pointing at them, and some of them are total sadists.
The key moment that triggers everything in season 1 is a little accident involving A-Train, who is the equivalent of Flash in this world. This happens at the beginning of the show and will cause a crazy series of events that gets more and more intense and twisted as the season advances.
There are basically 3 main groups of people in the show, 1 group is the Supes of course, another group is the company they work with called Vought, and together they are looking to expand their influence in the world. The third group is just a bunch of normal humans who have resentment towards the Supes for several reasons and are looking to expose them for what they really are.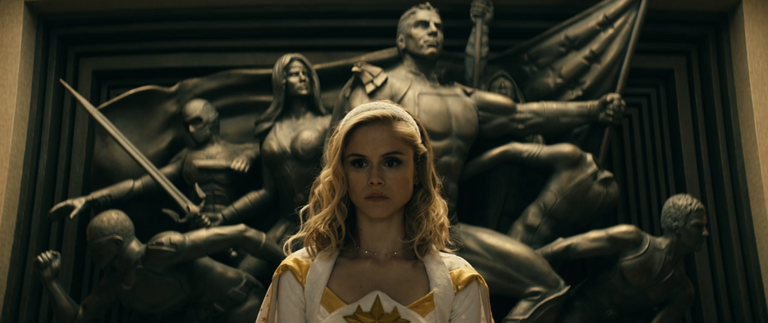 Some of the superpowers I saw in the first season are the following ones: there is the equivalent of Superman, Wonder Woman, Flash, and Aquaman, there is also an invisible guy with unbreakable skin, a woman who is like Wolverine but without the metal claws, another one can manipulate electricity... and tons more.
There is a lot of black humor, insults, blood, gore, and even some sexual scenes. This is a show for adults only, especially because there are some extremely violent scenes and the cruelty exhibited by some of the Supes can be shocking but also understandable given the contexts.
If you are looking for a unique action show with a lot of black humor, high and spontaneous performances from the cast, entertaining writing with nice twists, and a extremely high-quality production, then you should definitely check this show out.
PS: Homelander's smile (the equivalent of Superman) in this picture is fake. The guy is probably annoyed and thinking about melting the bodies of those 2 guys with his laser eyes.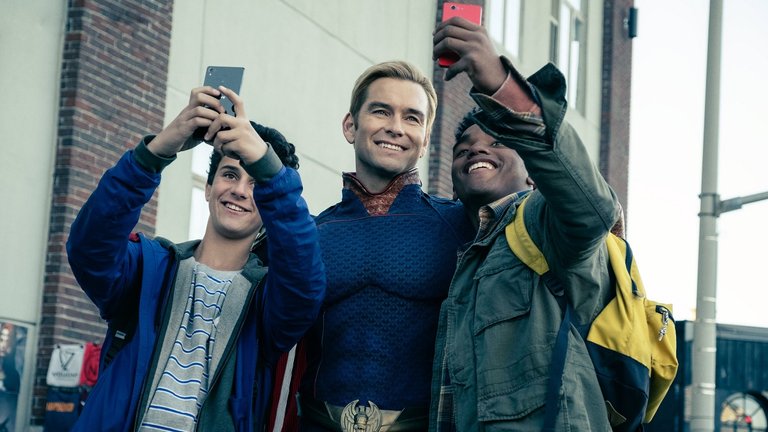 The best
The way they portray the superheroes is much more realistic.
There is a lot of black humor in the series.
Unexpected events happen all the time.
The series isn't dumbed down.
The worst
Seasons are just 8 episodes and not 10.
More information: https://www.imdb.com/title/tt1190634/
Review: AAA
In numbers: 9/10