Honestly speaking eid celebration is boring here or I can say there is nothing call, Eid, here. I have managed to cook some traditional foods and dressed up to feel celebration vibes though my dress was not traditional dress at all. My Dacha planned canceled and because of that, I was not in the mood to celebrate the festival at all. My friends were celebrating their own way and this year actually none of my friends celebrated eid here. Many went to their home and celebrated eid there.
But no matter what was going on behind the scene, I decided to let it go and prepared myself ready to be dressed. I wore a nice dress and decided to go to Botanical Garden, Kharkiv. I bought this dress a few weeks ago for no reason but in the end, I felt like it would be perfect for celebrating Eid Day.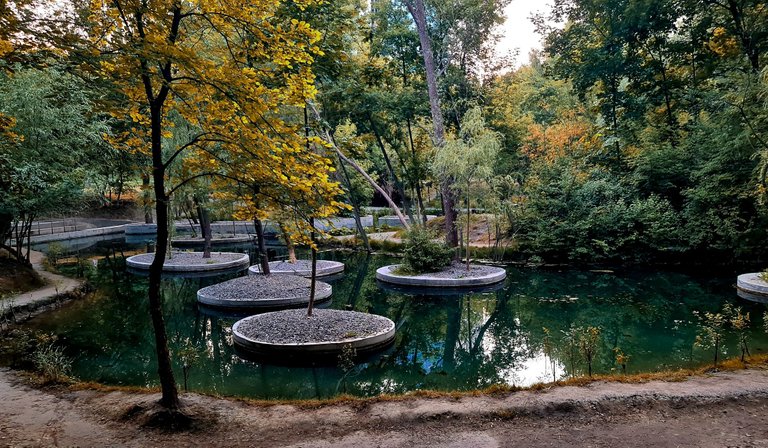 Botanical Garden is located near Botanichnyi Sad metro station, not very far away from my home. This is a very well-known park in Kharkiv. Slopy walkways, landscape, Sarzhyn Yar, and spring water stream make this park unique among all the parks. This garden was established in 1807 and 2 years ago another renovation is done. There are more than 2000 kinds of plants, trees, and bushes and the total area of the garden is around 42 hector which is divided into two parts.
The first part and the oldest one is in Klochkivska street and the second one is in Sarzhyn Yar which is very popular. The total number of the entire area was small initially and later it expanded.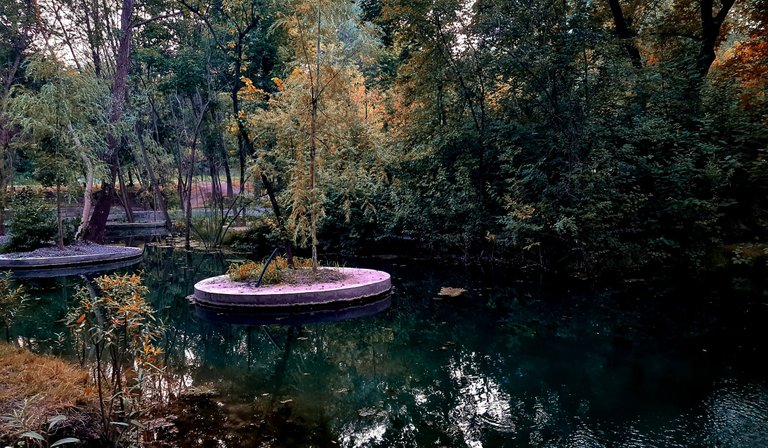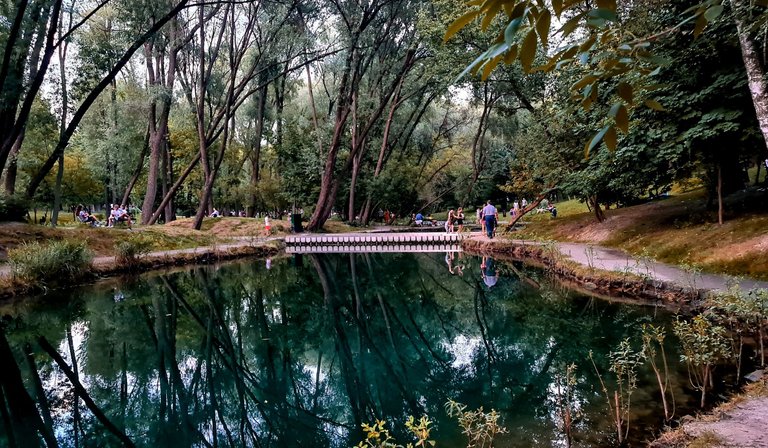 The popular part of the garden is "dzherelo" - a natural water stream. People come here almost every day to collect fresh water and they believe that this is the cleanest water in Kharkiv. The water collection area is different, you can't take water from this stream.
People come here to collect water, walk around even do yoga as well.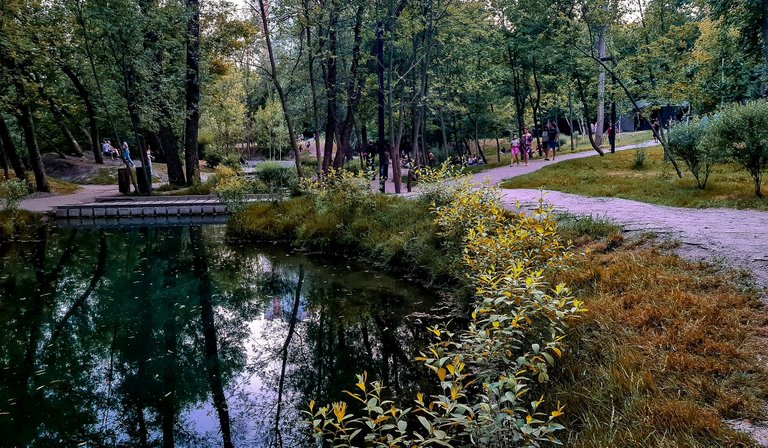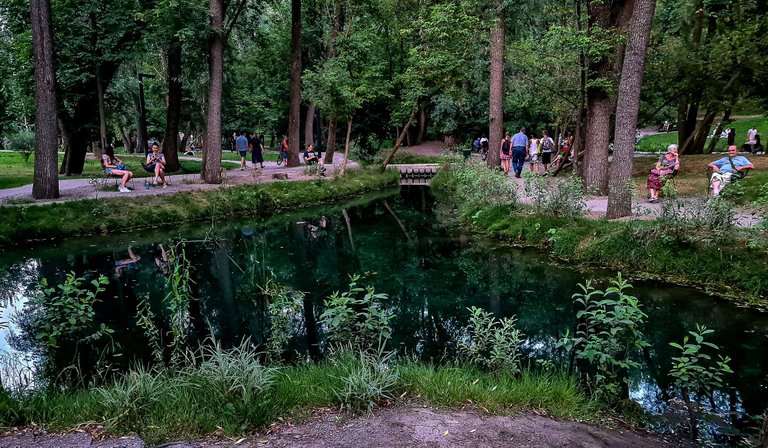 If you ask me when this park looks extraordinary, I would say during fall (autumn) and Winter, this garden looks stunning. In the summer, the stream water looks dirty as migrating birds already left the city and will come back again during winter. Autumn is beautiful because of the colors of leaves and the entire scenery of the garden looks spectacular.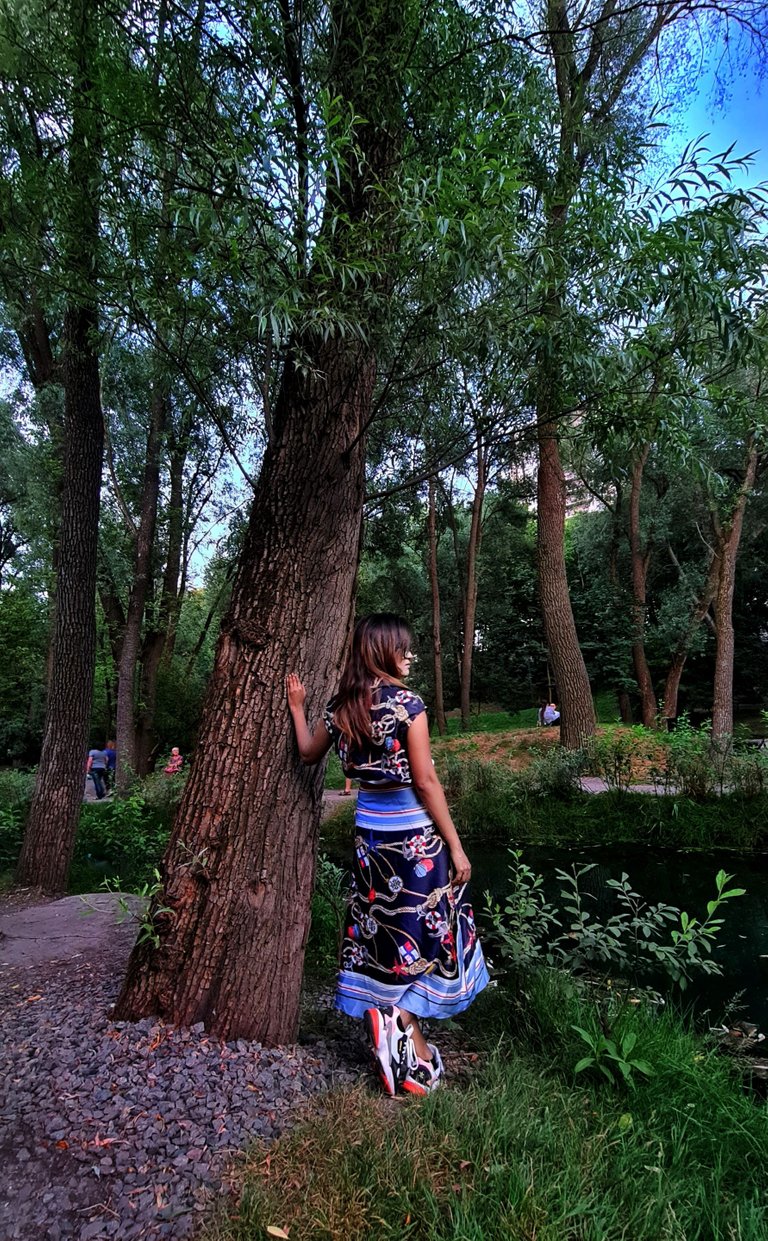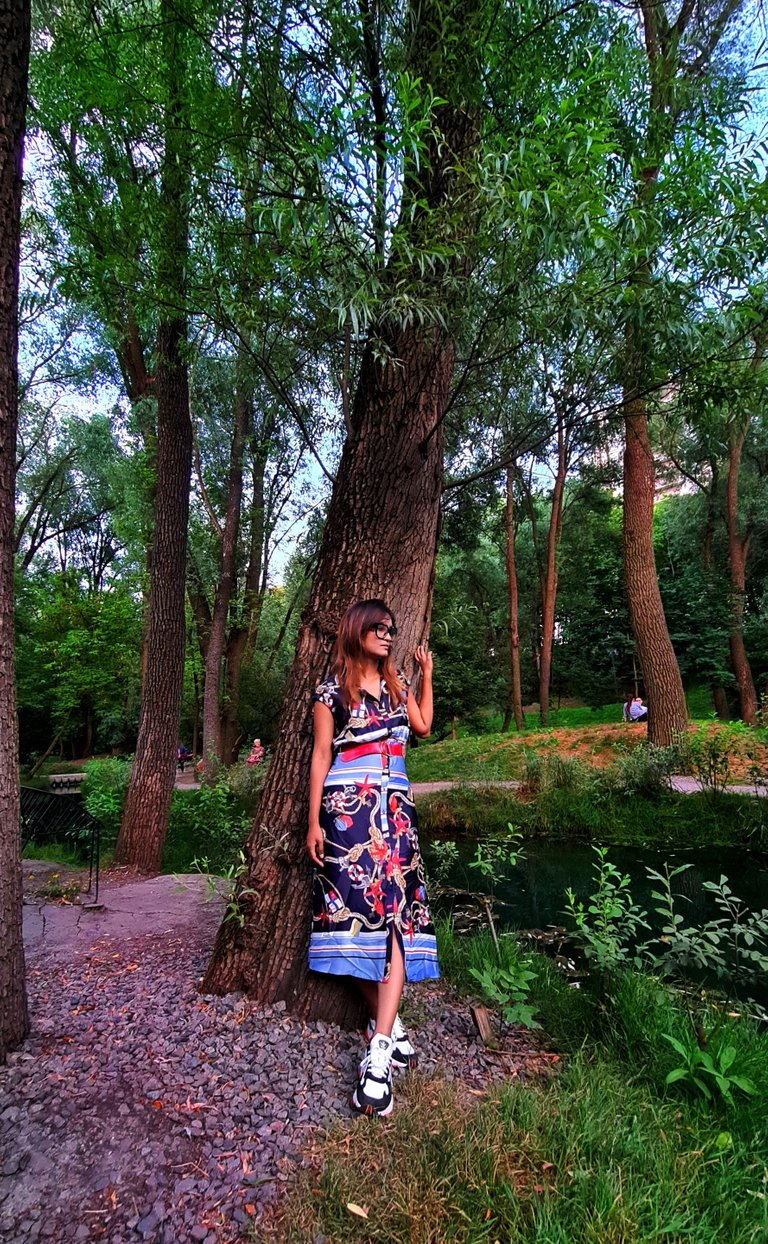 I was there before the sunset so the pictures didn't turn out well as expected. Moreover, it was a hot day so I was just sitting on a chair near the stream/lake. The water level has reduced a lot so I was trying to see fish. But fishes were not there as well but in winter, people come here for fishing.
Perhaps, because of the darkness, I couldn't enjoy the real green scenery of the garden. Besides, I really don't like warm weather plus I was expecting more because what I saw in winter was nothing like that in summer.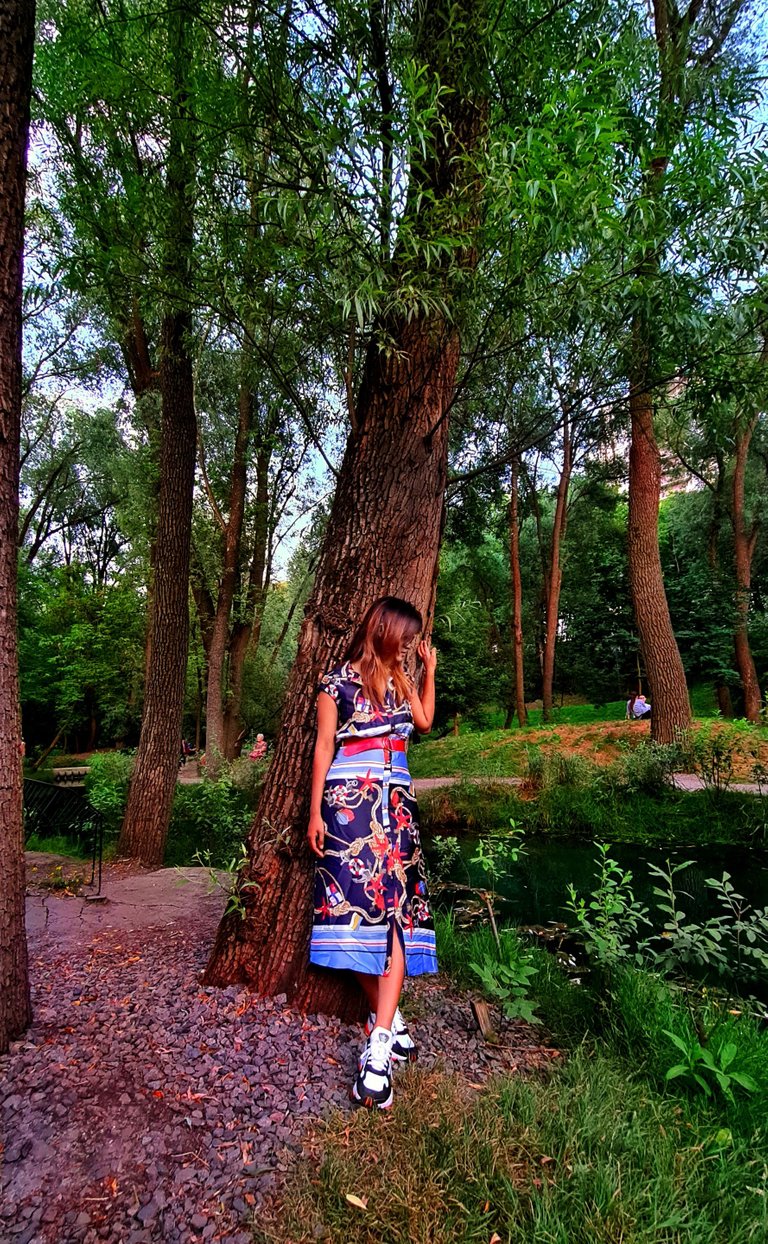 Until next time... Have a nice day everyone...
Thanks for reading my blog...
---
Love
Priyan
---

---
Explore Life with Priyan...
---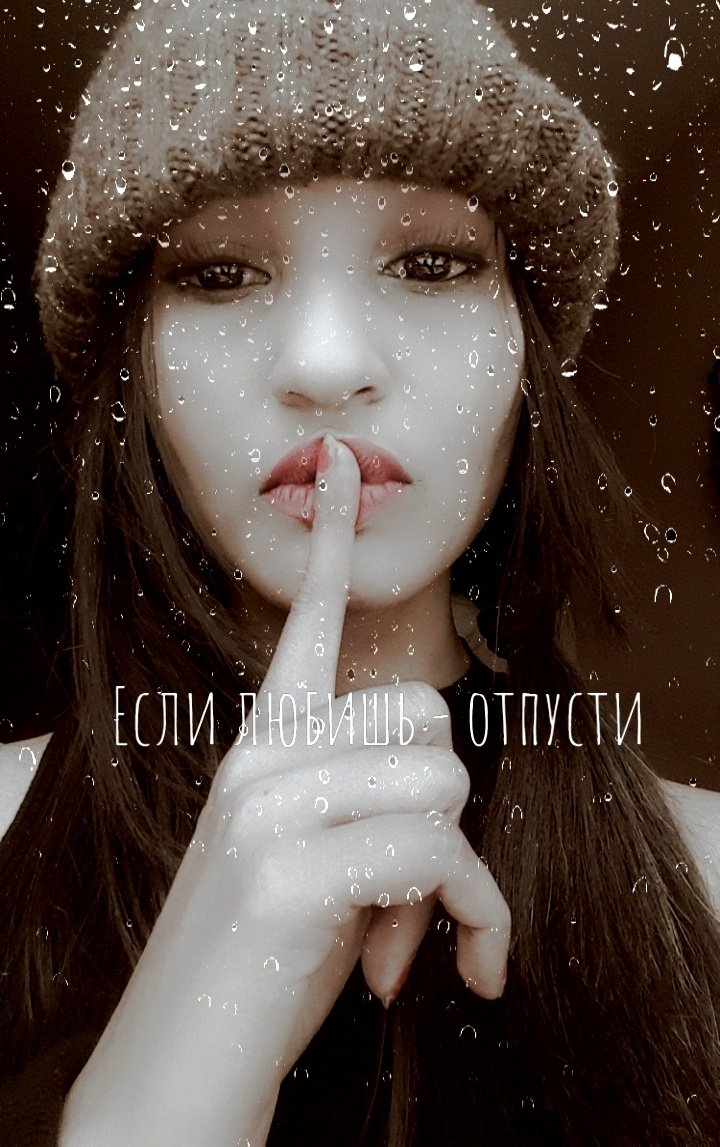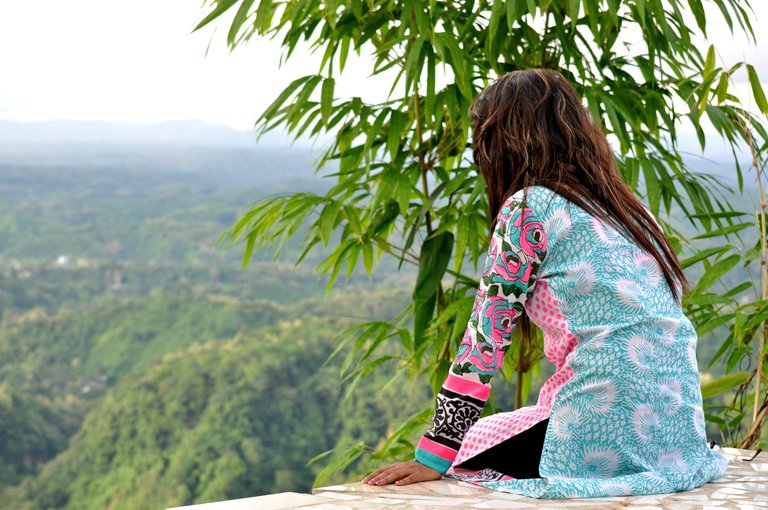 "I am @priyanarc... An architect, a dreamer, and a passionate writer who loves to write about life. I try to present my own perspective and experiences. Please leave your feedback and criticism because it's the only way I can know and reach your mind and thought easily..."

---
Find me on youtube...
Don't forget to subscribe to my channel...
You can find me on Twitter...
Original post written by @priyanarc...
All the pictures used are captured by the author...


If you want this kind of GIF for yourself, Let me know...
---
---