The plans for this trip are dating from Valentines day 2020, I wanted to give my boyfriend a gift he would be truely happy with. After a long thought, I just wrote him a sweet card with the promise to take him to the Trevi fountain in Rome, the destination of his dreams. And here we are!
Of course we did not only go to the Trevi fountain as there are many other great historical spots to find in Rome, The colosseum as I wrote about in my previous blog for example, but also to the St. Peters Basilica in Vatican City, which we will also visit in this blog.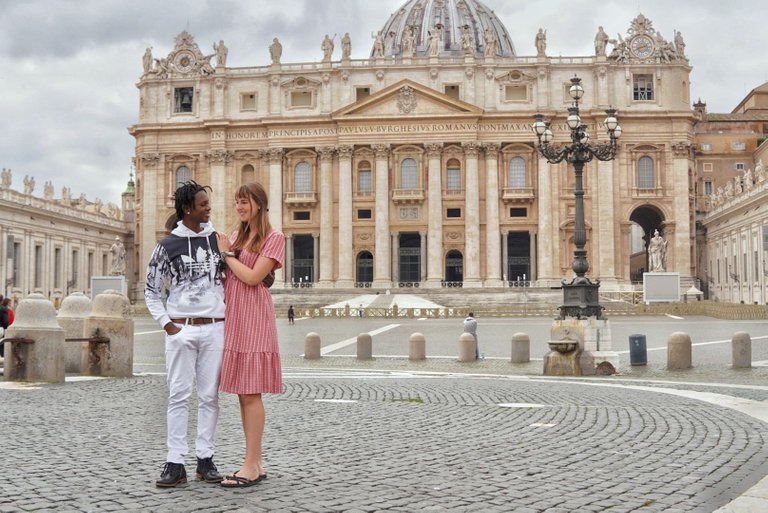 St. Peters Basilica, the most important Catholic Basilica
The St. Peter Basilica dates back to 1506, the year when the build started, to be finished 120 years and many architects later, in 1626. It is no wonder that it took them so long with the amount of details incorporated in the stone sculptures. Besides it's stunning appearance, this Basilica is the greatest and most known building from the Rainassance. In those times, Rome was one of the most important city's of entire Europe, of course because it was the heart of the Roman Empire but partly because of the Catholic religion too. The St. Peter cathadral is seen worldwide as the greatest church of all churches of Christendom, and the holiest Catholic church.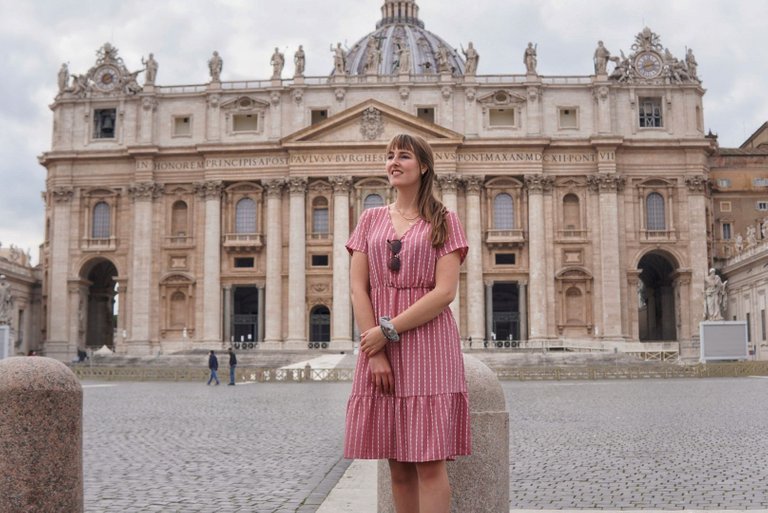 The Basilica is also a stunning background for photoshoot, especially during sunrise, or coronatimes when people stay away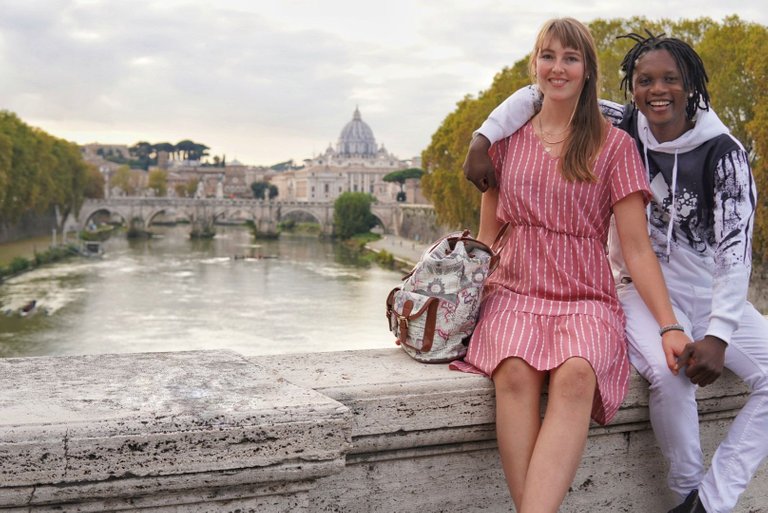 You recognize the tower at the building? It is the St. Peter Basilica
After we went home and dressed up well, I took my boyfriend on his belated Valentines date. I wanted it to be perfect, but when does something really go as planned?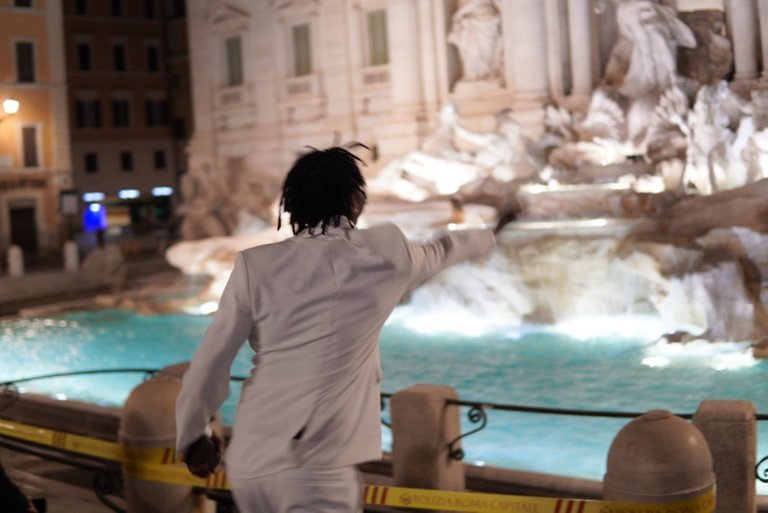 If you tell your wish, it won't come true. We can only guess his wish
Actually, the legends are telling that you should face away from the fountain and toss your coin backwards, with your left hand over your right shoulder. Instead of a wish, it guarantees that you will return to Rome. When you throw in two coins like that, it promises that you will return and find love, by three coins you will return, find love and marry.
The Fountain sometimes collects as much as 3000 euros in one single day. No other fountain collects so much money as this one, and the good part: it all goes to charity! It supports for example homeless shelters, soup kitchens and much more other projects supporting the poor. So toss your coin, make your dreams come true and make someone else's life a little bit better!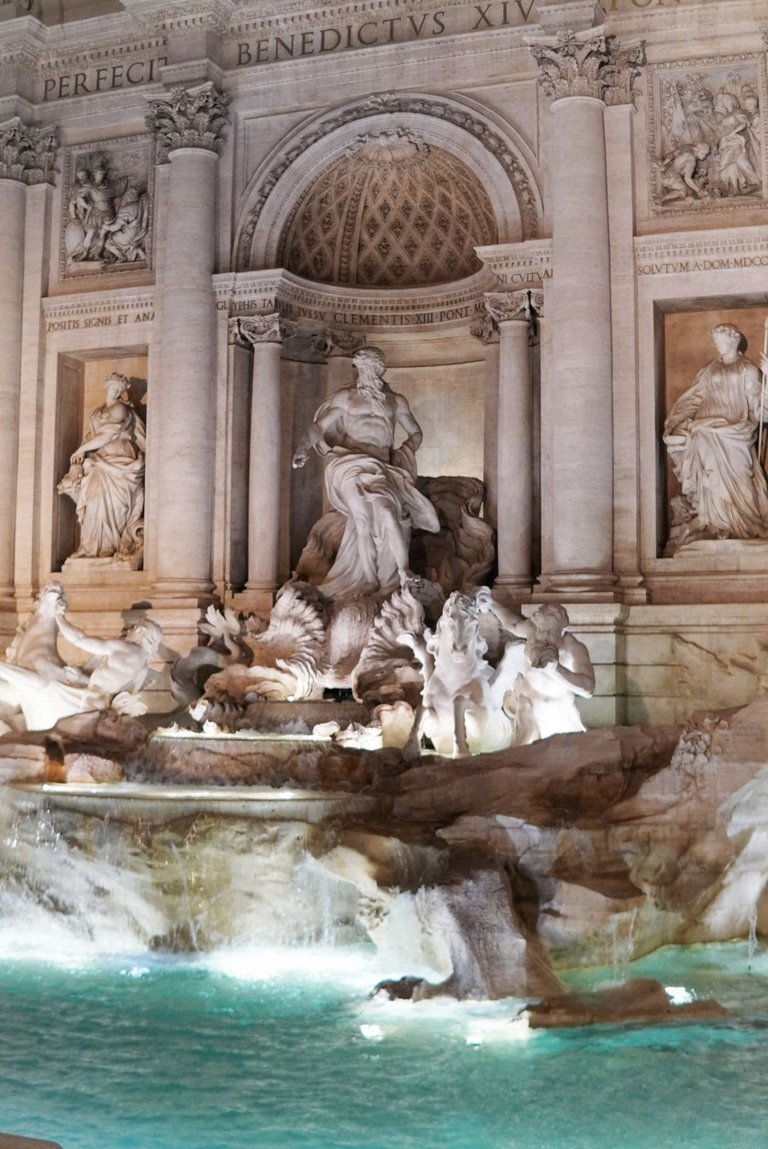 Meet the Trevi fountain
The plan was to get a romantic dinner with some good wine at a restaurant near the fountain and visit the Trevi fountain after the dinner. Unfortunately, the bars and restaurants were closed due to Covid, so a romantic dinner before or after wasn't possible. I decided to buy a nice bottle of Italien Spumante and took some glasses so we wouldn't have to drink straight from the fancy bottel, so we could have a drink by the fountain. Sounds still like a romantic date right!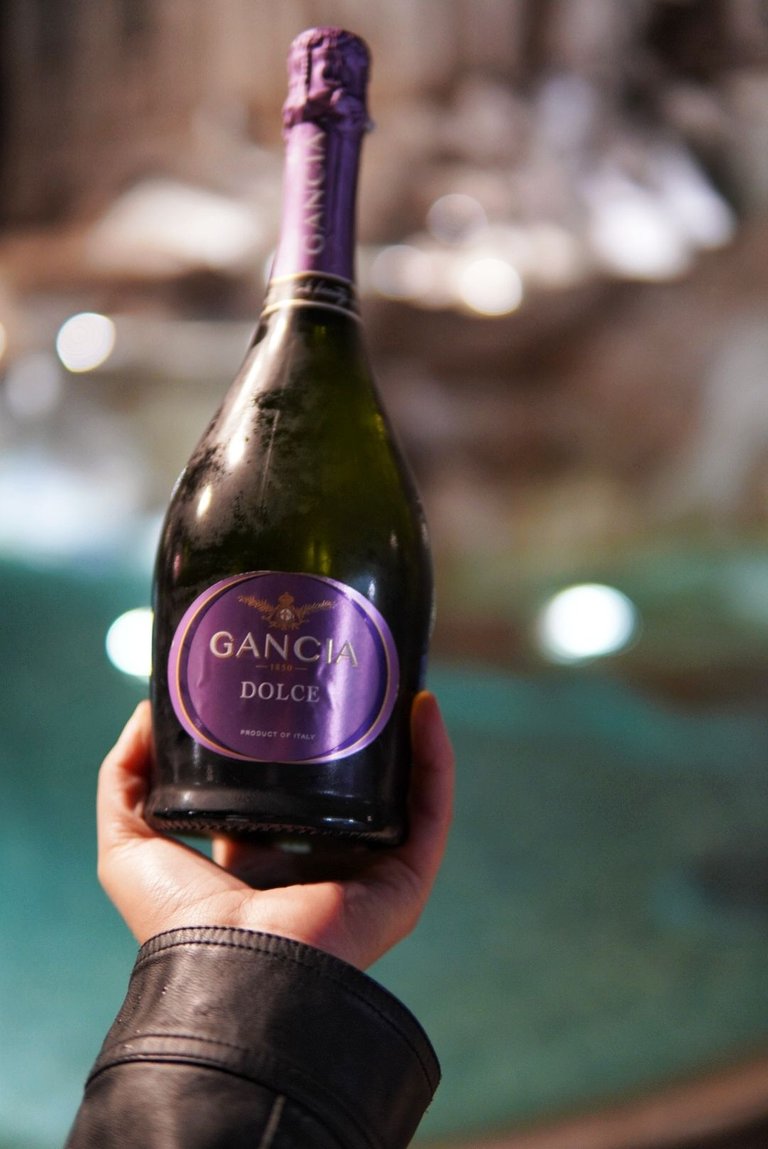 Cheers!!
It was already dark when we arrived at the fountain. The lights accented the the figures in the stone and the clear blue water what made it look better than on daytime. There were not many people due too covid (I can't tell you enough how much I love traveling in covid times!)
We took some pictures at the fountain since it is a place and an evening worth remembering, the first Valentines present I gave my boyfriend.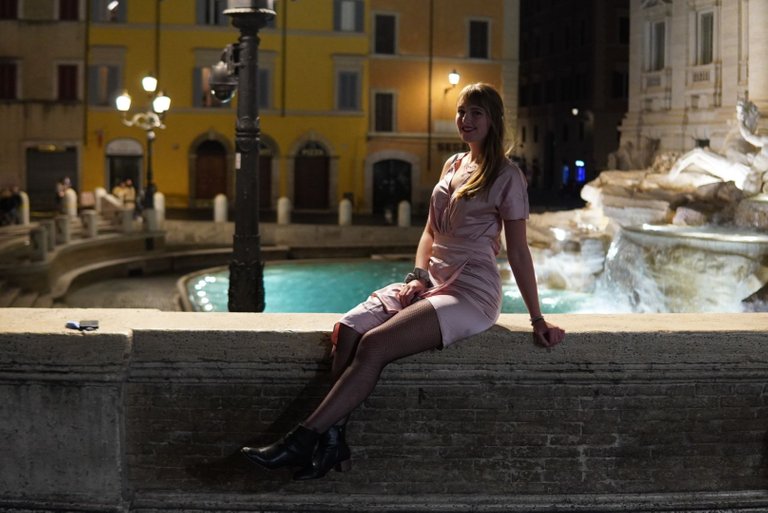 Aren't we a nice couple? :)
When we wanted to open the Prosecco, police came to us and told us it is not allowed. Although we did not have any bad intentions, I do understand that they don't wanna let the stairs around those places transform into bars for young people to drink. Bars and restaurants did not close for nothing. We decided to walk through the city and since we opened the bottle, we had to drink it, straight from the bottle. But it was tasty and we walked for hours.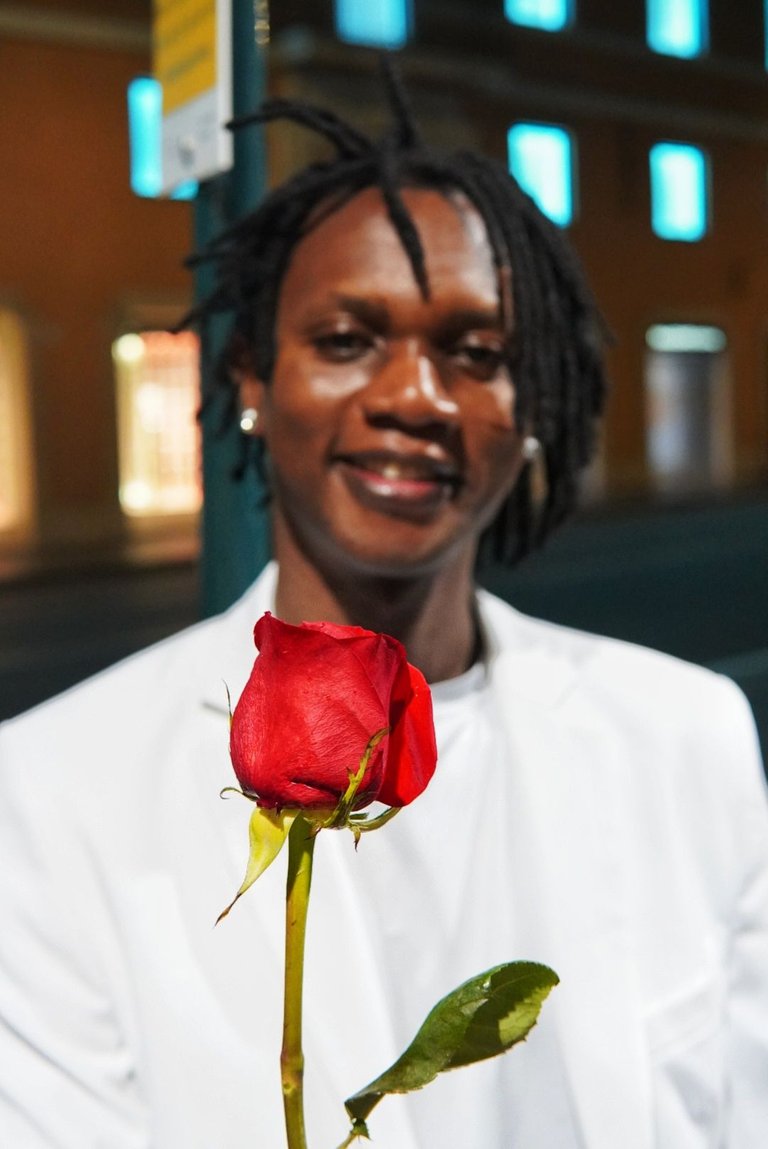 Later we passed by a street vendor selling Roses, and as sweet as my boyfriend is, he decided to give me one. Happy way belated Valentinesday to me!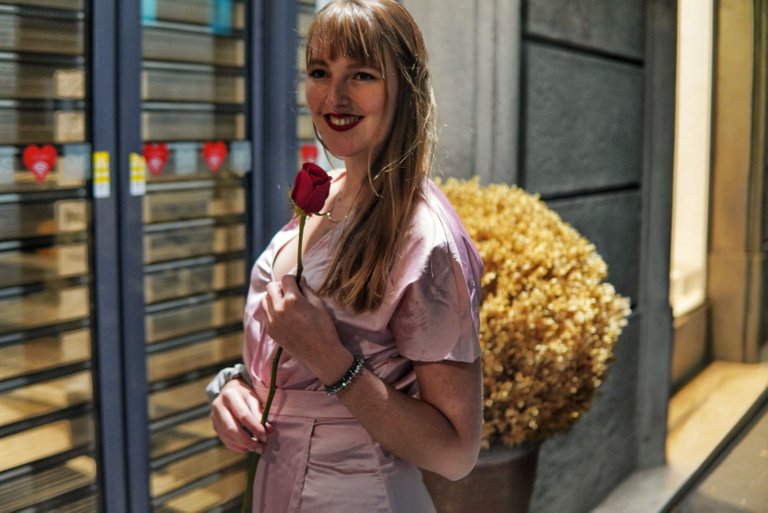 I am a happy girlfriend and a not so perfect date planner, but it was fun!
Thank you for reading my post. I hope you enjoyed my pictures and writings :)
Love,
Sascha
Oh and.. What would you wish for at the Trevi fountain?