Read this post on TravelFeed.io for the best experience
---
Very early in the morning bus dropped us off in the center of Da Lat. It took us some time to find our stuff in the big pile, leaving us with an opportunity to catch a glimpse. In our sluggish way, we looked at each other in a matter that indicated odor in the air. The most obvious fumes were exhausts coming from the motorcycles surrounding us, followed by the good 'ol rice wine notes.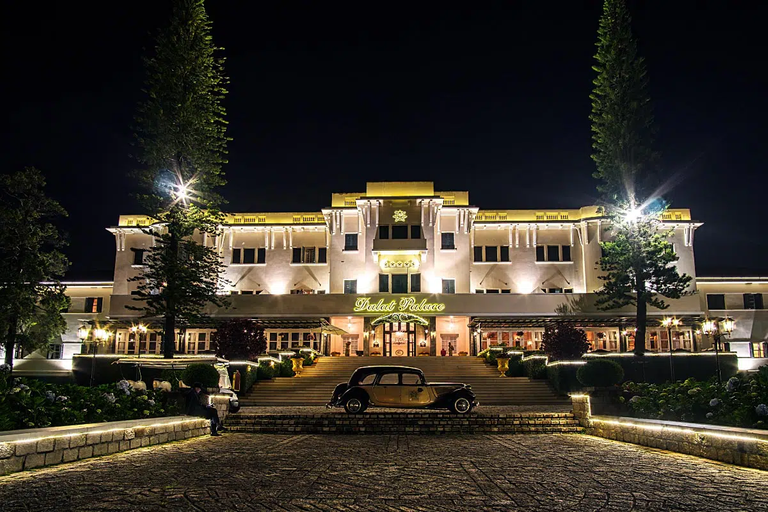 Good morning to Da Lat taxi riders.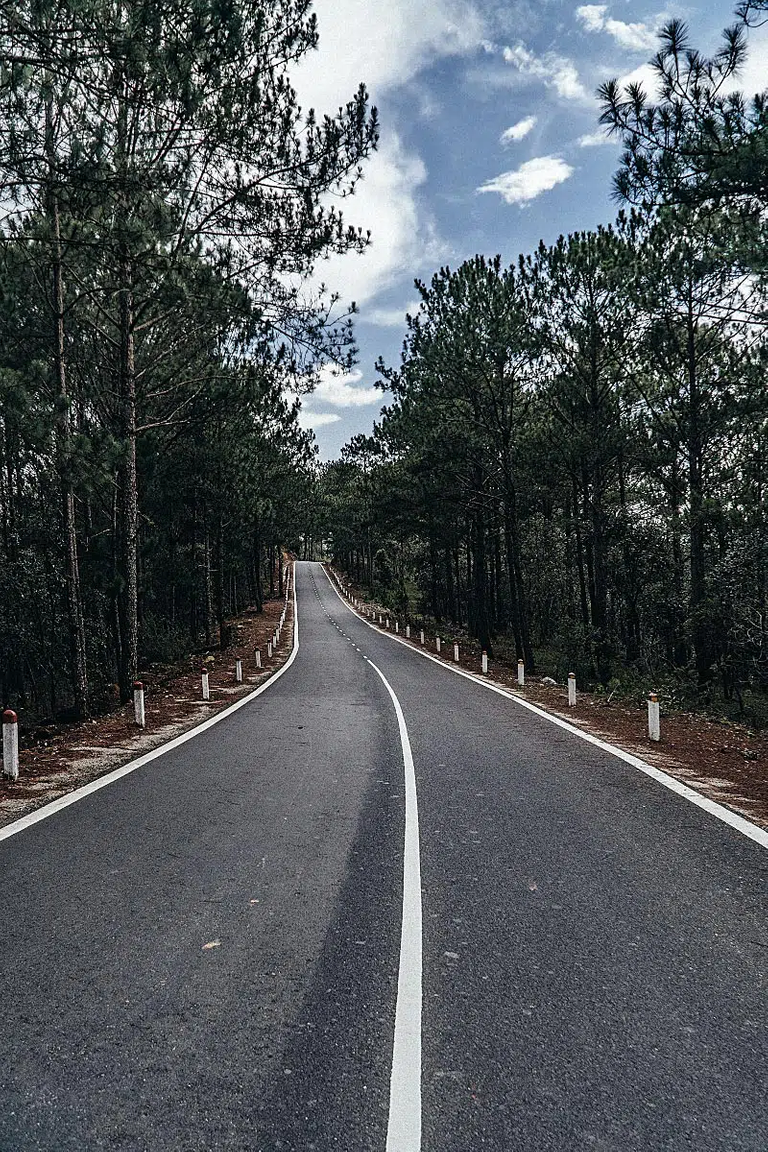 Da Lat should be endless wilderness. Sadly you are too late for that, but if you hurry you might still see some.
Before our air analysis was finished, loud pleads began raining from all sides. It didn't take long for the first tourist to hop on the motorbike, clinging to theirs suitcases more than to the driver's seat. Another one allowed the driver to help arrange a well-balanced pile and off they went. Given the weight on that bike, they deserve a gold medal. Especially because they avoided crashing into the latest taxi driver who came winding up the road. All of a sudden it became clear to us, that we aren't up for the midnight gamble and headed towards our destination by foot.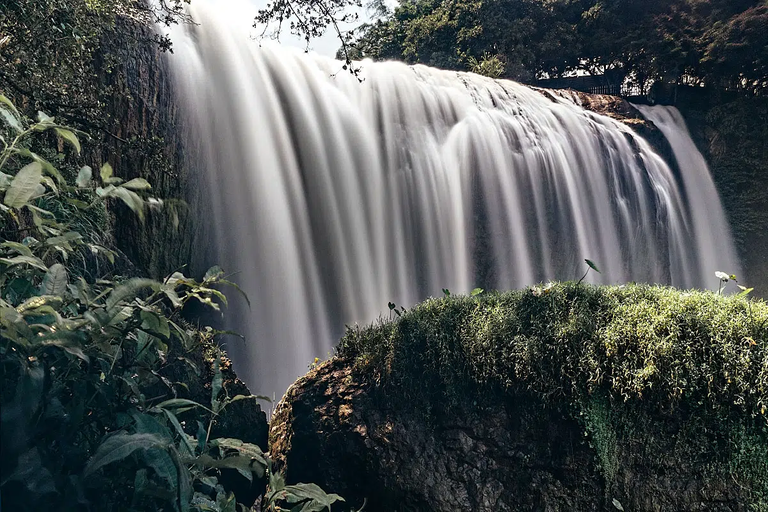 If you survive drunk taxi you might see Waterfalls of Da Lat. Stunning and well worth everyone's attention. After all, water is life.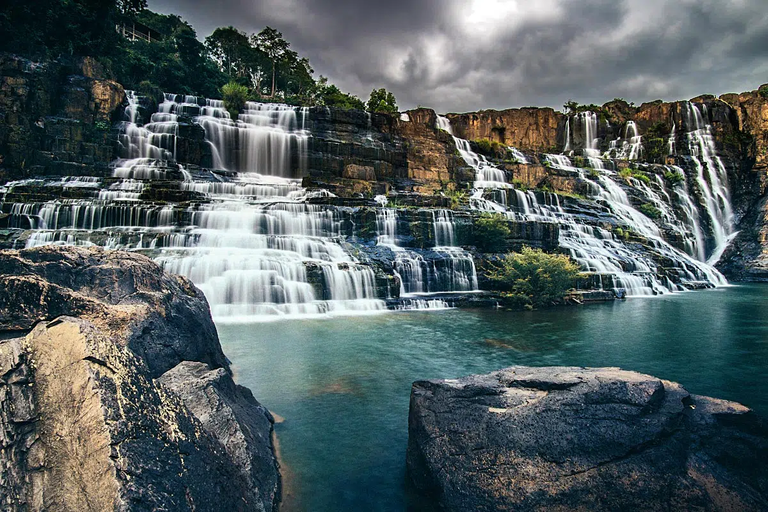 For about 0,50 USD you can see Pongour Waterfall up close. As you can see it is very impressive.
Curious eyes always find something interesting and walking is the best way to catch the unique vibe of a place. That and the mention of how good is to be alive... Despite the early hour, we were smelling coffee. We had the same idea as many locals who were part of down's serenity. Think in terms of good old Vietnamese coffee and Bahn Mi. To be honest, it felt only right to honor the Mecca of Vietnamese coffee production, by tasting it on an empty stomach.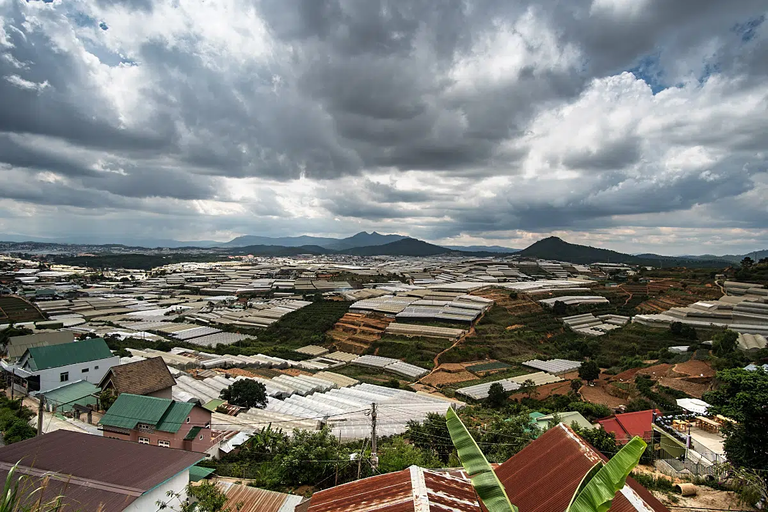 It is very painful to see hills wrapped in plastic! Da Lat, my friends.
The climate in Da Lat is just a bit cooler than Cameron Highlands, so growing food and coffee takes place on large scale. In general, we can say the biggest difference is the age difference. Da Lat is about 50 years younger and therefore lusher (for now). That doesn't mean wild nature is around every corner. Far from it to be honest. Apart from a few lovely protected spots, the native forest is disappearing little by little.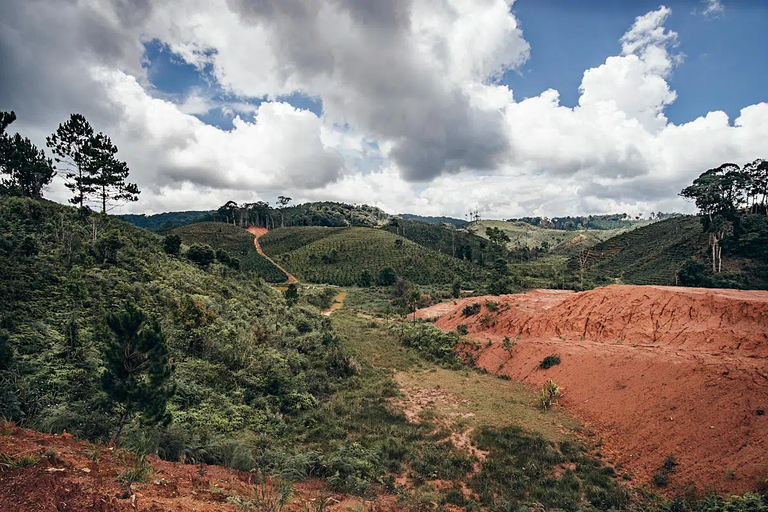 Deforestation is a trend here, followed by monocultures.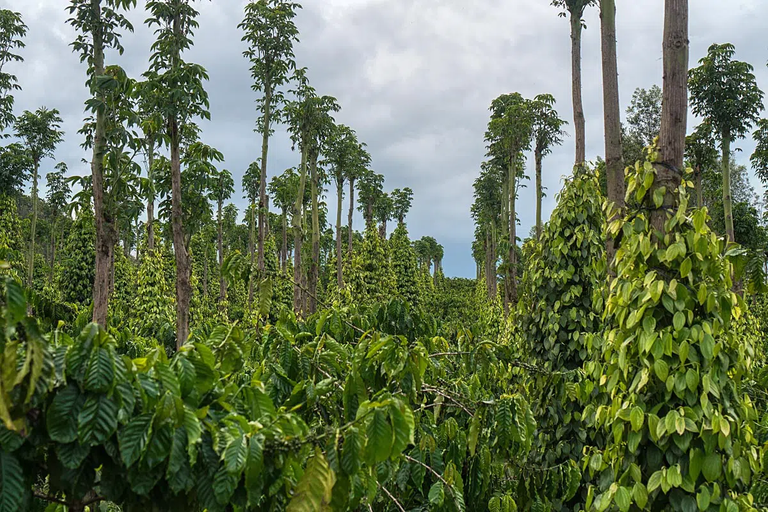 Da Lat is the Centre of Vietnamese agriculture, also lovingly known as a Kingdom of vegetables and flowers. They should add also spices, here you can see pepper plantation.
To see the endless canopy, we were driving for more than an hour. Closer to the town, we either saw hills wrapped in plastic or a neat example of monoculture. At the same time, we saw many farms in the making, which means only one, less and less wilderness. People are going crazy about the pandemic, but no one is asking the right question. No one is speaking about the bigger picture. Is there a place for untamed nature in this world? We're talking about the wild, a magical place where different laws are in charge. The laws we quit obligating.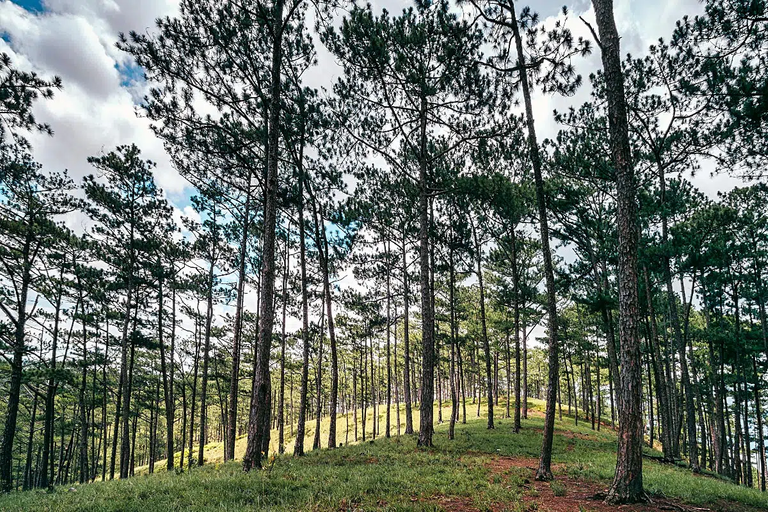 You can still find some places where human destruction hasn't come yet.
Anyways, unlike Farming 101, we loved food in Da Lat. Praised be Vietnamese cuisine! No matter what local food we had, it was utterly delicious. We even tasted some specialties like weasel coffee and several local dishes. There is Dalat pizza, though. Rice paper, ketchup and cheese is all you need to make Italians angry.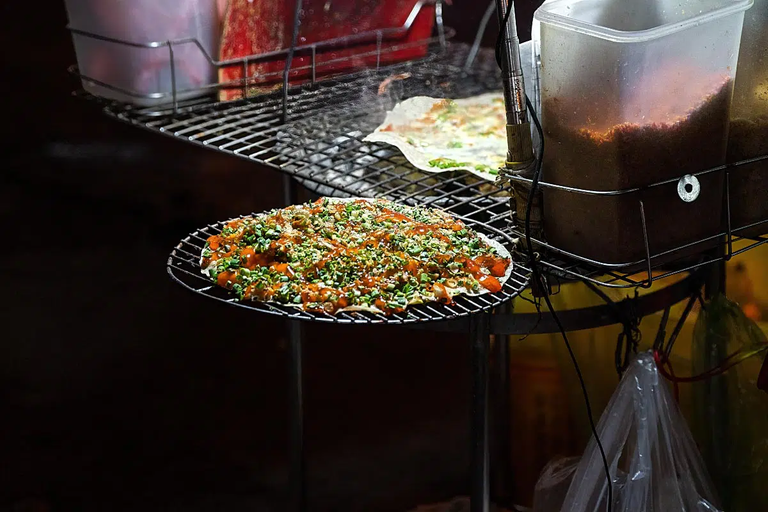 Da Lat Pizza is new in the series "Let's make Italians mad"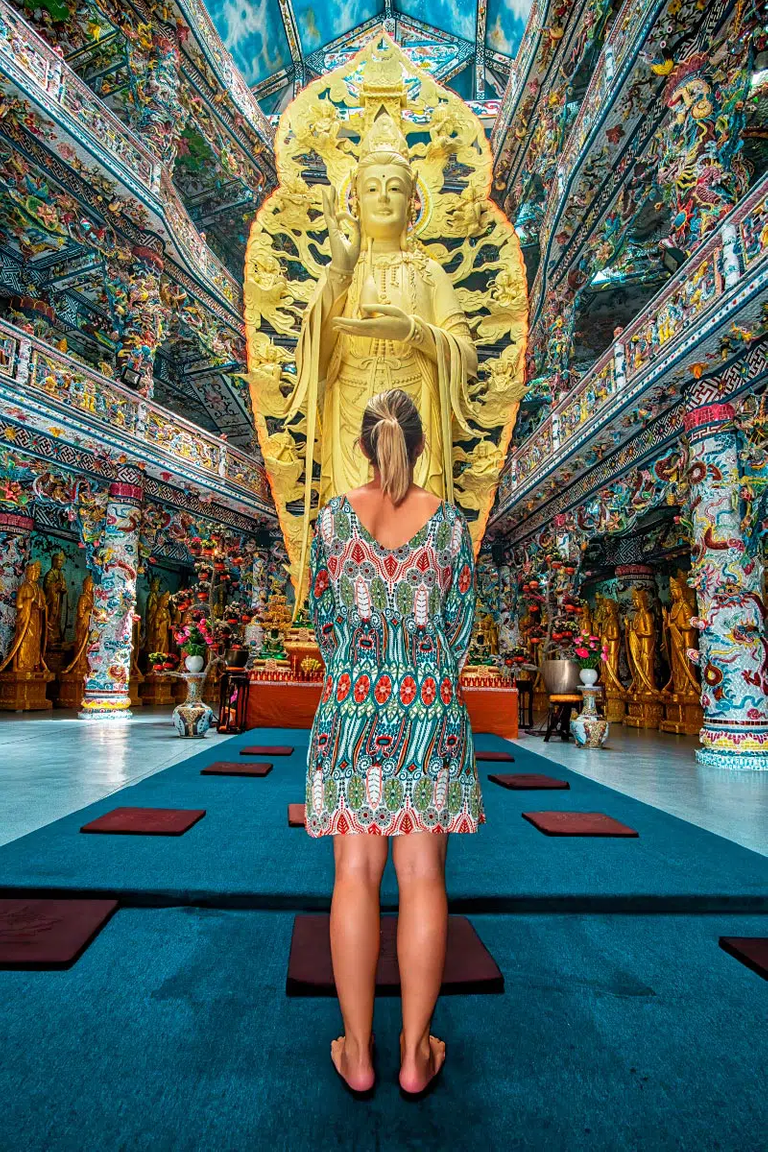 This magnificent Linh Phuoc Pagoda was built about 70 years ago.
Is Dalat worth visiting? Sure why not. You can explore around. A lot to do. Waterfalls, pagodas, lakes, coffee plantations, and much more. Old train station is iconic, reminding of colonial times. Well, Dalat Palace as we mentioned has some issues, but it still gives a glimpse into the early beginnings.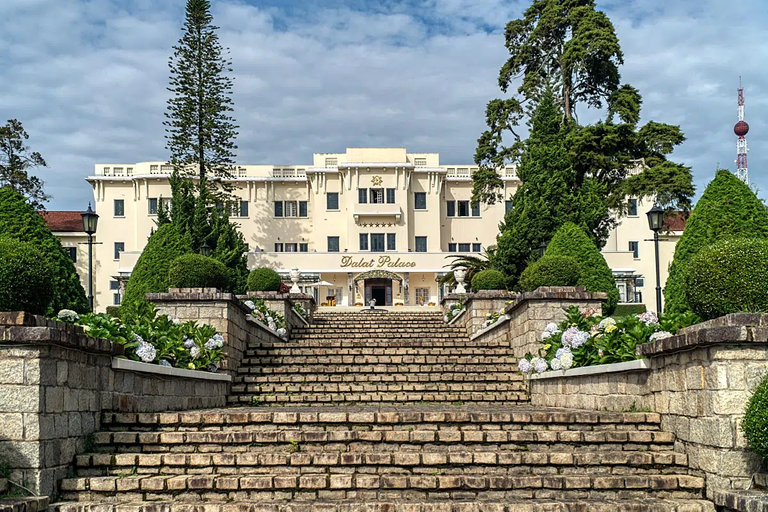 Dalat Palace has some issues with food but the place itself is nice, though.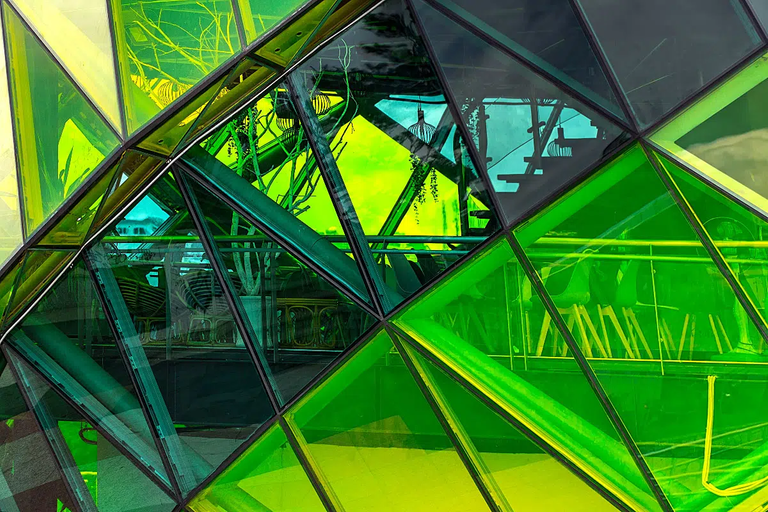 This building represents artichoke flower bud and also serves artichoke tea in the restaurant.
About the people. Wherever we went we felt safe and welcome. The only thing we had to worry about was getting ready for the weather. One can say that all seasons of the year happen every day in Da Lat. It goes something like a spring in the morning, summer at noon, the evening brings autumn and night is time for winter cuddles. Not boring, believe us. Especially if you get caught in the summer rains far from home. Actually, weather events brought us closer to locals and others who were caught in the storm. It quickly became natural to find shelter at the right time and wait. When one can adapt everything is easier as long as freedom is in the picture.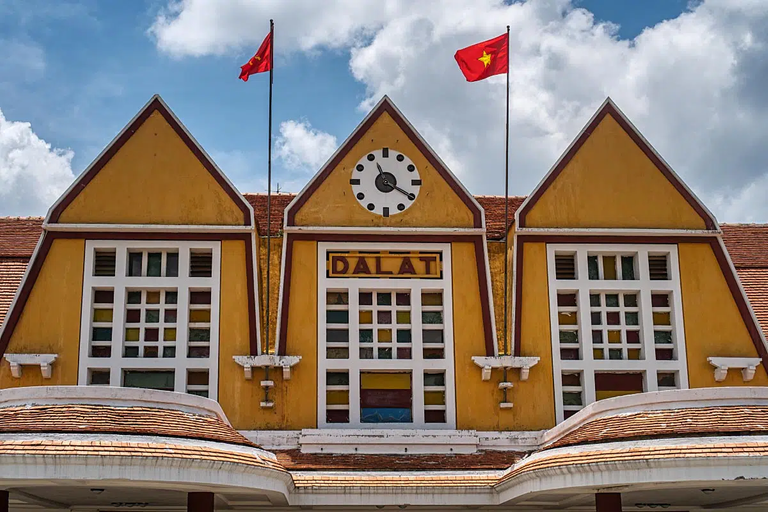 When French colonials designed this train station in 1932 they didn't think its only purpose will be a tourist attraction. Yet, here we are.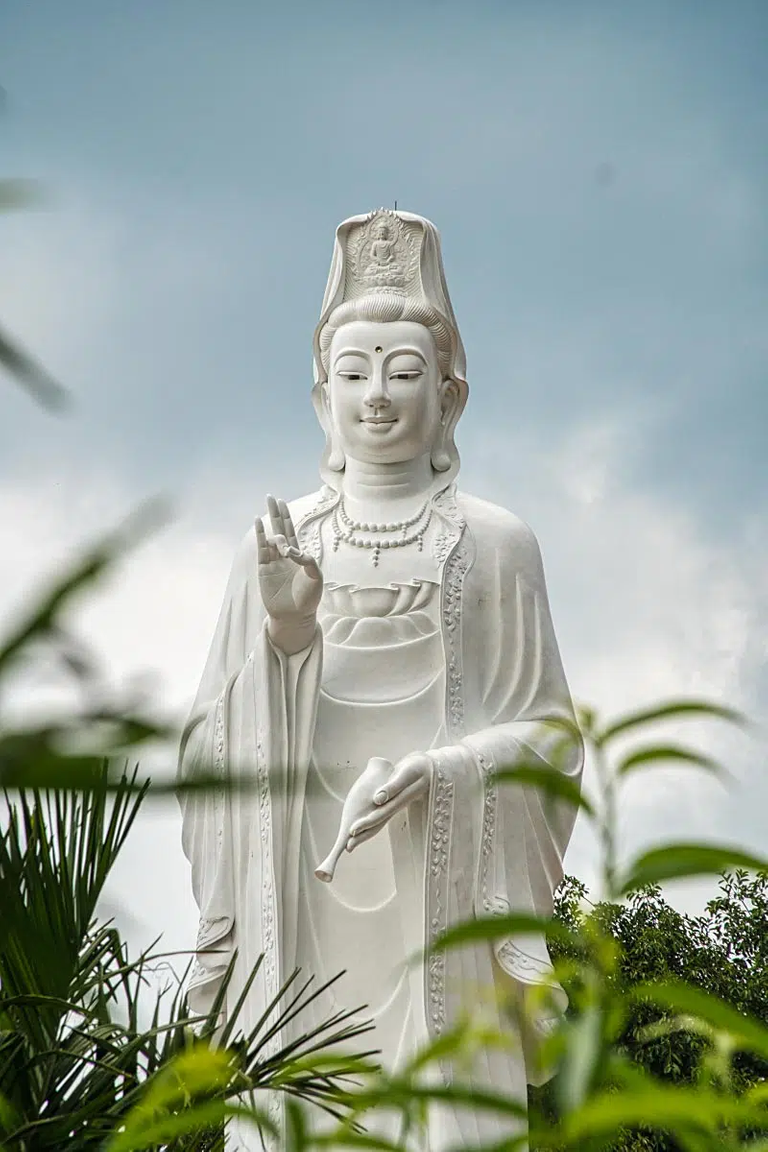 The more we sin, the more we built their statues. But will that redeem us? No, we go to hell!
---
View this post on TravelFeed for the best experience.