After my failed attempt to cross the border into Serbia, I spent a couple of days in the nearest town to the border crossing : Bijeljina.
Unfortunately, it rained the whole time I was there, and my adventurous spirit was rained on as well after nearly getting stranded between countries.
I honestly spent most of the time in my hotel room getting drunk.
When my friend from Sarajevo came by to pick me up, we went to a couple of places before leaving.
---
First, we went to the Monastery of Svete Petke. I had seen this from the bus on my ill fated voyage, and it looked incredible.
---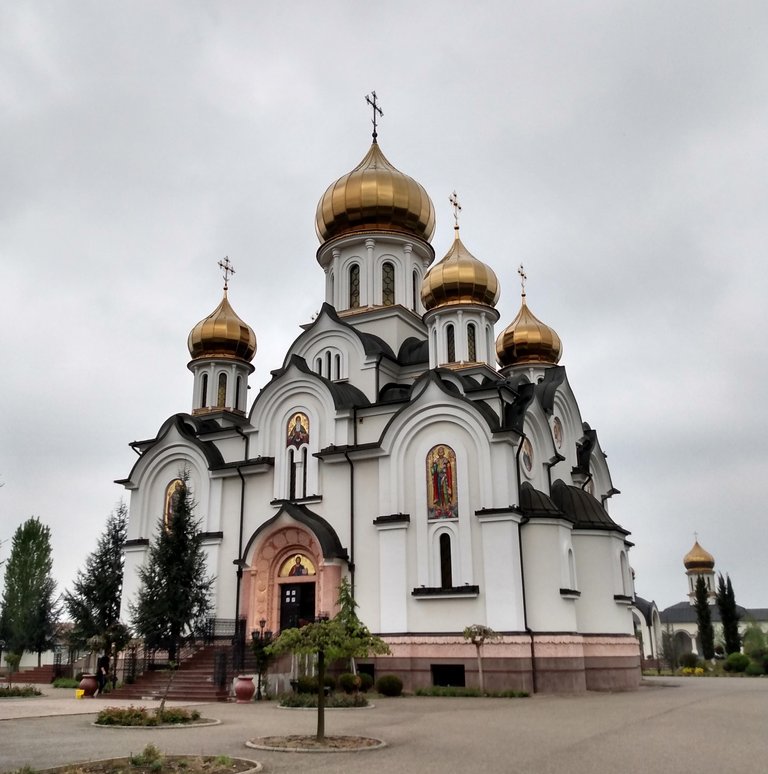 ---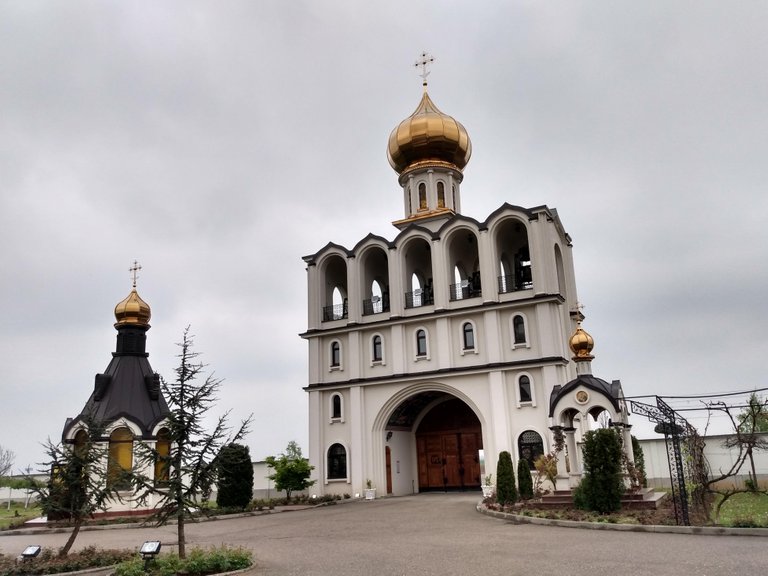 ---
The roof is gilded, and probably golden stainless steel like the church in Banja Luka.
---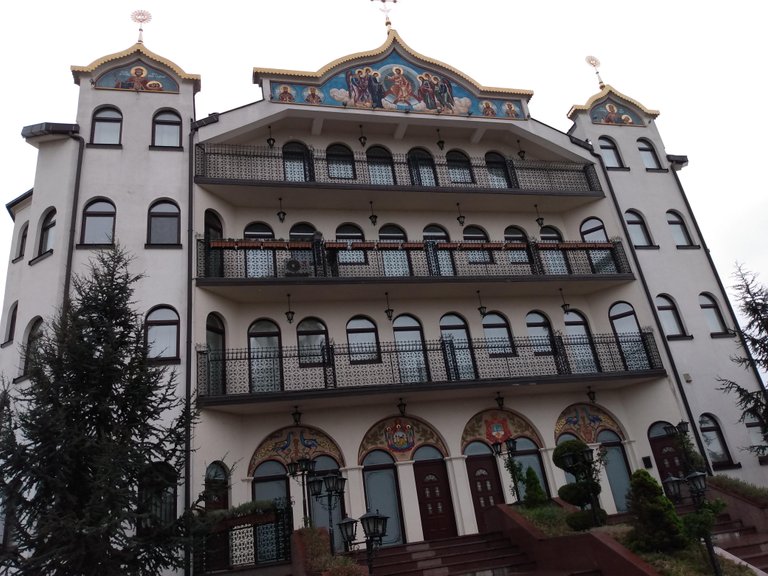 ---
This is where the monks live.
It looks pretty freakin' fancy. The top has some of the signature Orthodox Christian painting.
---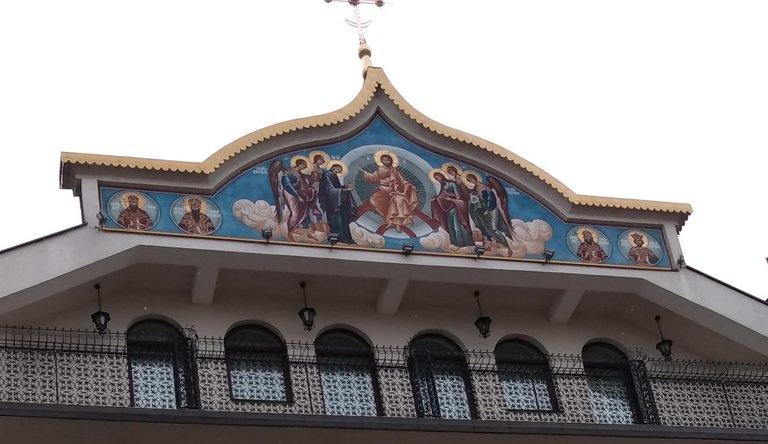 ---
I love the Orthodox art style. There is something about the colors and the way people are depicted that is so beautiful to me...
---
I did go inside the monastery, but there was a sign that said photography was not allowed. My friend took some video, but I did not tempt the Lord's wrath:)
The inside was wall to wall painting in this art style, and it was amazing and a little overwhelming.
The acoustics inside were incredible.
The way sound was amplified and carried was truly astonishing, and I hope someday to be able to sing in such a place.
---
After the monastery, we went to Etno village Stanišići.
---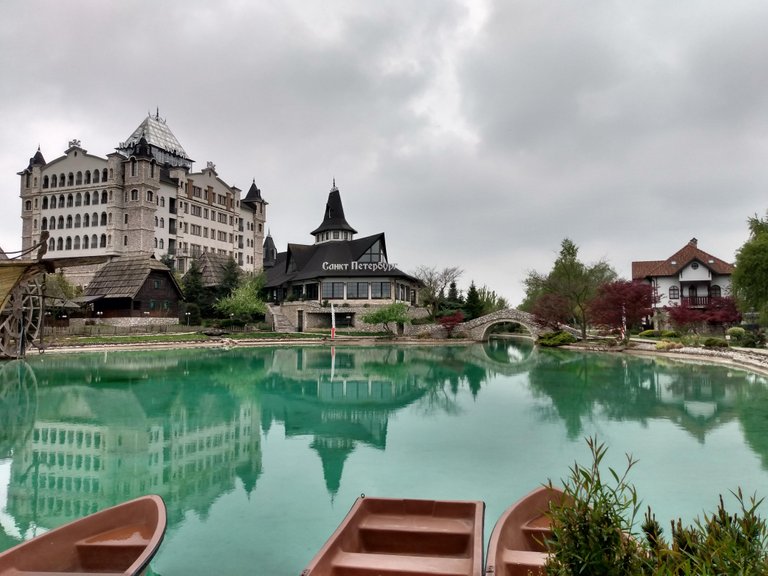 ---
This place was created in 2003, so it's not old, but it is straight out of a fairy tale.
It apparently started with just a wagon wheel, and was built out from there.(or something)
There is a fancy restaurant and a monastery on the grounds, as well as a bunch of ducks and swans!
---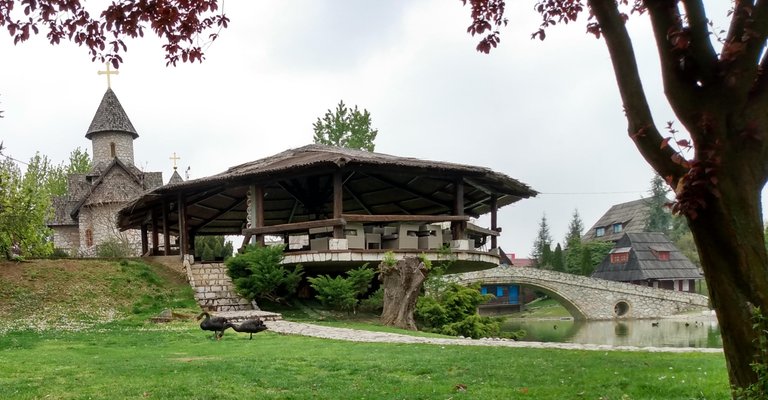 ---
Truly, this was the first time I had ever seen a black swan.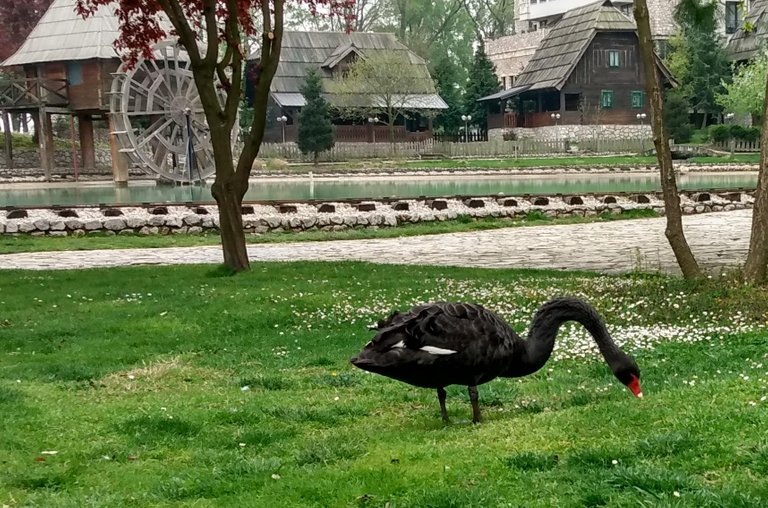 ---
My friend got some peanut snacks to feed to them. He was trying to get me to feed them from my hand, but the swans didn't seem like the hand feeding type.
I put the snacks on the ground, and the swans ate them right in front of me.
Eventually I ran out of food, just as some white swans and ducks showed up.
---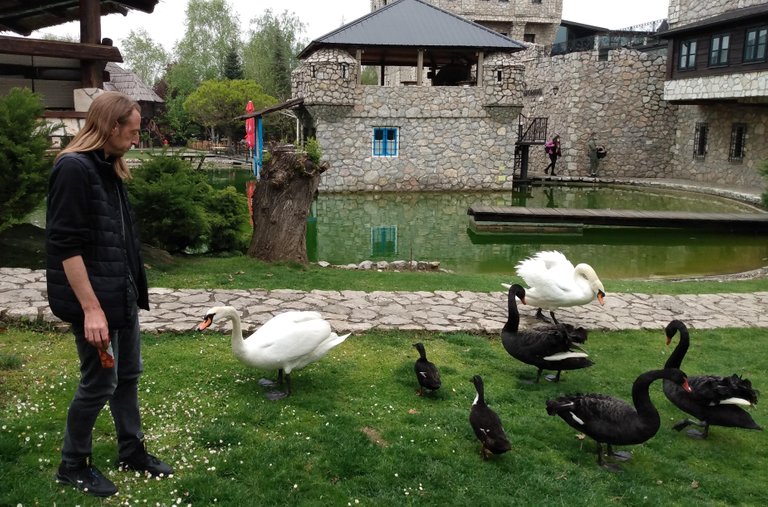 ---
The one closest to me in the picture is actually hissing at me because I ran out of food.
At this point, I got the fuck out of there so I didn't get attacked by angry swans.
---
It is sad that I didn't get more pictures in this city, but I guess that means I will have to go back:)