Hello everyone,
I am back once again after exploring some more of beautiful Thailand. This time I visited the South and spent a week in Phuket. It's different down there compared to Bangkok and it was a really good time. I spent some time in Patong and even went on a day trip to some of the smaller islands outside of Phuket. Saw some really amazing places there and spent most of the time in the water.
I was really lucky with the weather since it had been raining almost every day but on the day of the trip the sun came out and it got really hot. I managed to get a pretty bad sunburn lol.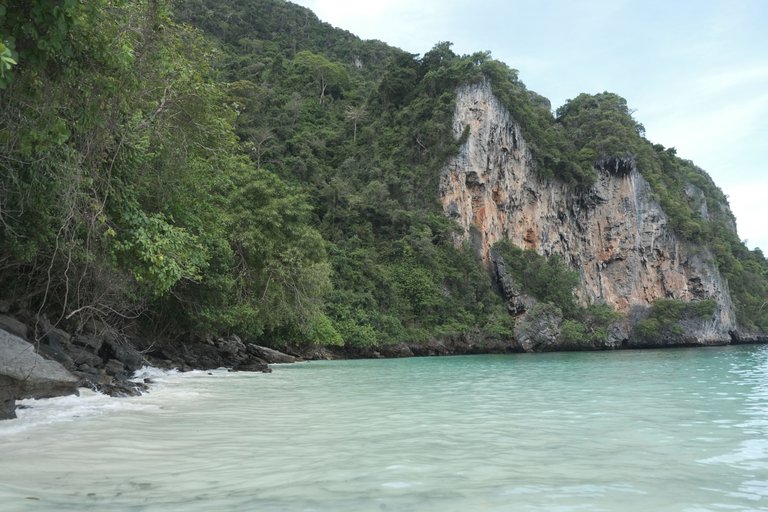 The first place we went to was called Monkey Island and it was the first place I had seen with such beautiful water and the finest sand ever. It's actually supposed to be full of monkeys but we didn't see any. As the tour guide said, "sadly you can't book the monkeys".
After spending some time there and enjoying the water we made our way to the next island. I can't remember the names of all the places but in total, we visited 7 different islands.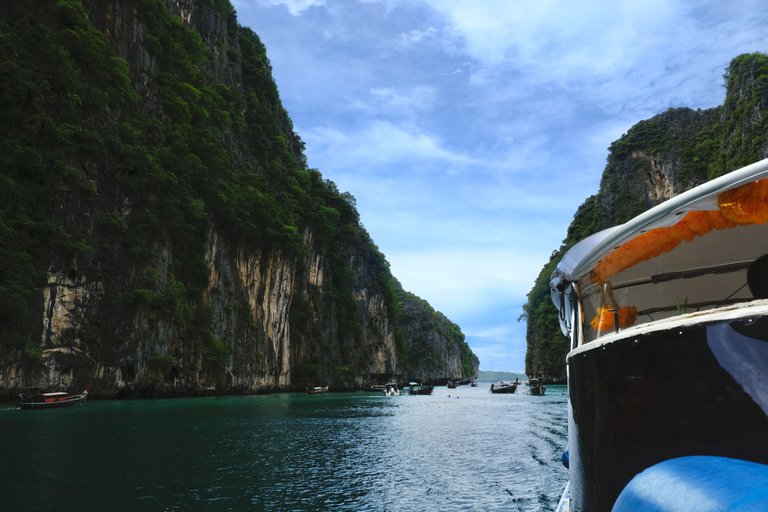 The quality of my photos has improved a lot but sadly it is still not my own camera. I got to borrow it from a friend for a few photos here and there. I am looking into getting a similar camera for myself though. I like the quality of these pics. This place was near a place called the Viking cave and it was amazing. You could just be on your back in the water and look at these insane cliffs. I could have stayed there for days.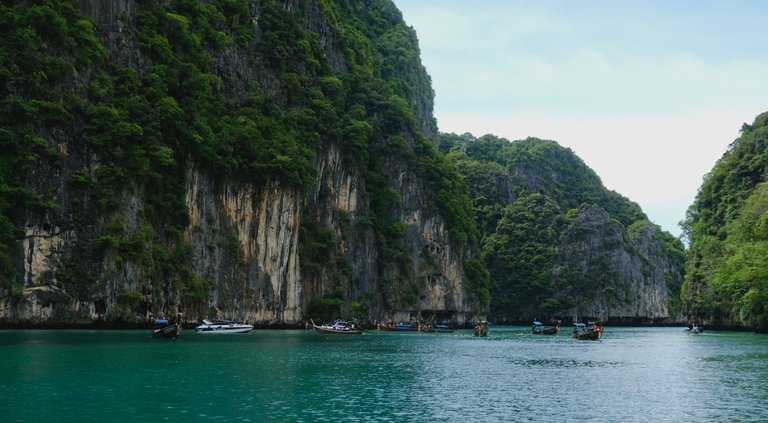 You can see here that the place is really popular and it was filled with small boats full of tourists enjoying the views and the beautiful water. I saw so many cool fishes in the water that I had never seen before and it was amazing since I had not been snorkeling or even swimming in a long time. I enjoyed every minute of it.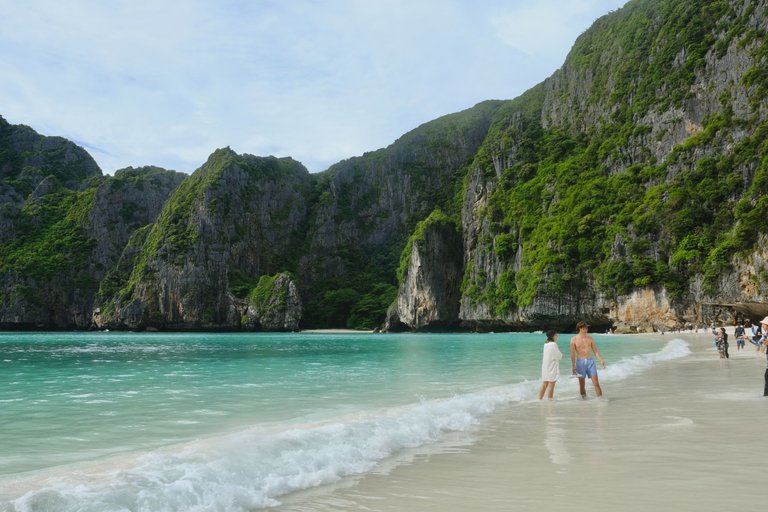 This was one of the last places we visited. It's called Maya Bay and it was another beautiful island. You can't swim in this water sadly because of preservation I guess. It was still a great time though. You have to walk on this path for a while to get from the pier to the beach and the whole island is magical. The only thing that wasn't good was that it was filled with mosquitos when you walked through it. Mosquitos love me and they always wanna ruin my day lol. We didn't spend too much time on this island sadly because we had some trouble with the boat on the way and we had to change to another boat. We lost a good hour there so it was time to go back to mainland Phuket.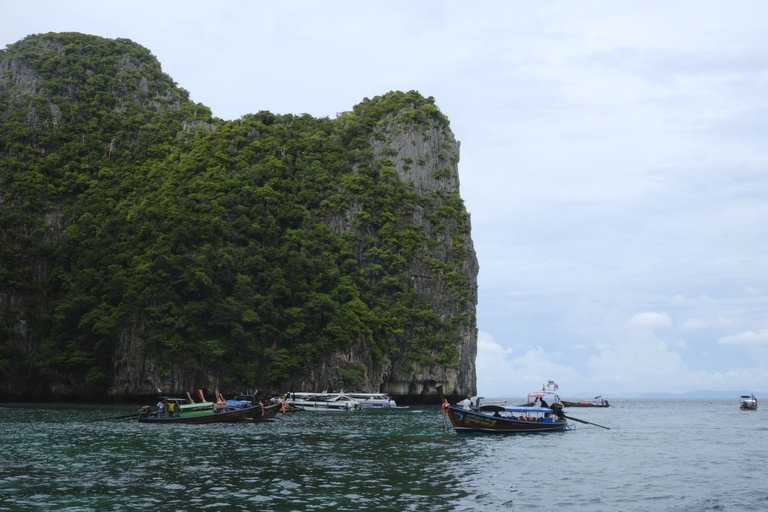 After all this, it was finally time to start going home. We did visit a few other islands but I didn't take photos of all of them because I spent most of the time in the water. Which I don't regret at all because the water in these places is amazing. After that, I went back to Phuket and it was time for a night out. Went to watch some Muay Thai fights and after that, I went to the gun range. Was a pretty good time since I didn't shoot any guns since the army.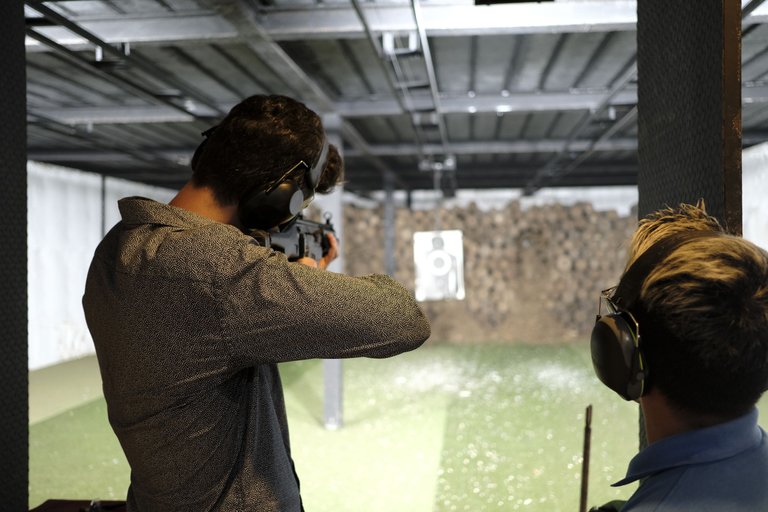 That's it for today and I really hope you like the photos. I tried to get some good ones but there is still a lot of room for improvement. Gonna keep working on that when I get my own camera. Thanks again for the support so far and I hope to see you again in the next post. Peace out everyone!