I am so excited to share this beautiful gothic cathedral with you today.
If you are going to DC this is definitely a place you should put on your "to visit" list. It is 3 miles northwest of the White House (downtown). It is a little complicated to get to using public transportation. I took the metro to the Woodley Park-Zoo stop and walked the 1.2 miles. There are buses that go along that route too.
Gothic Architecture
Once you get there you are greeted with this great Gothic architecture.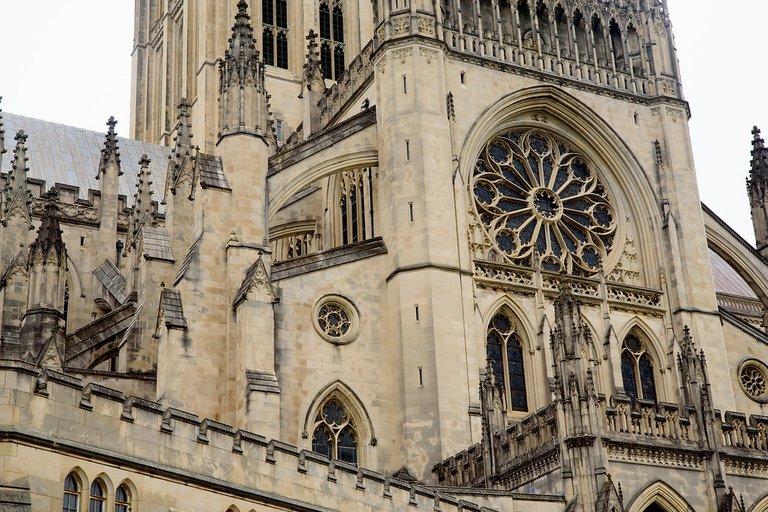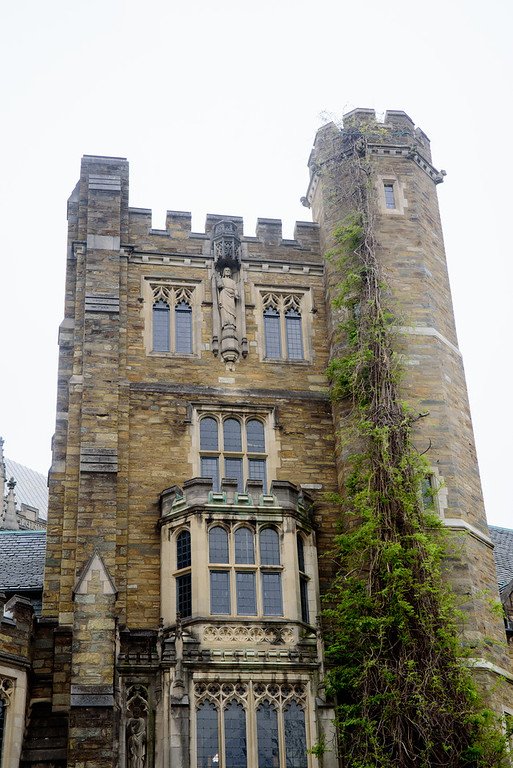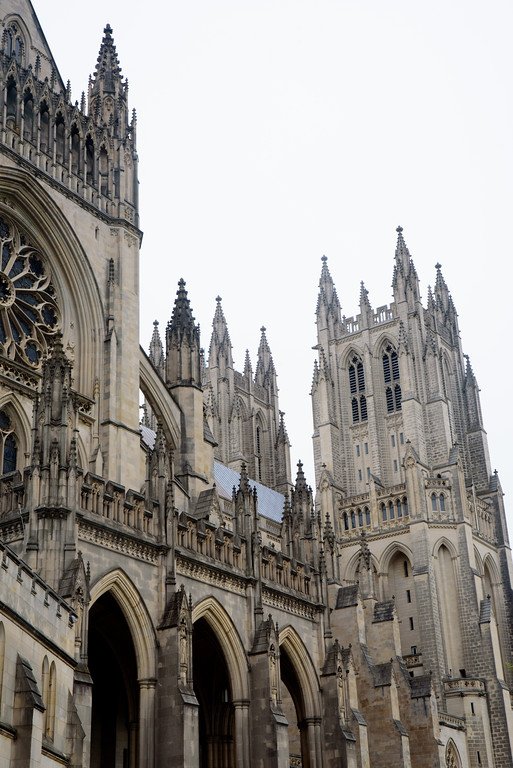 ---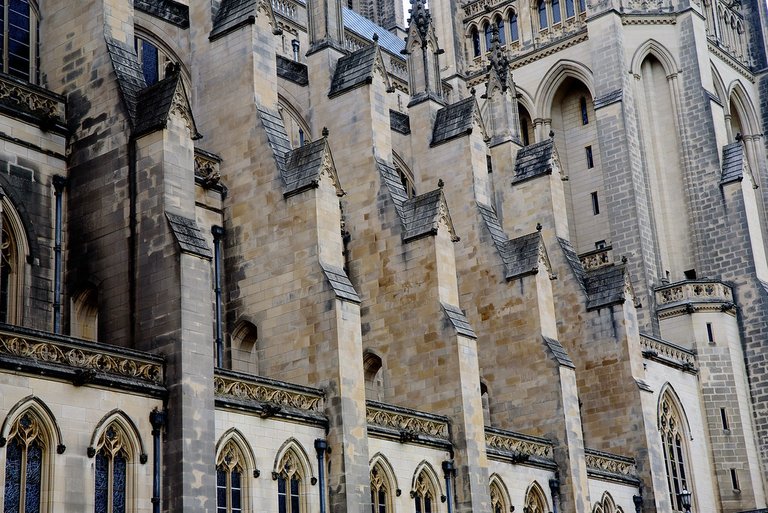 Here is a view of the flying buttresses from the top floor.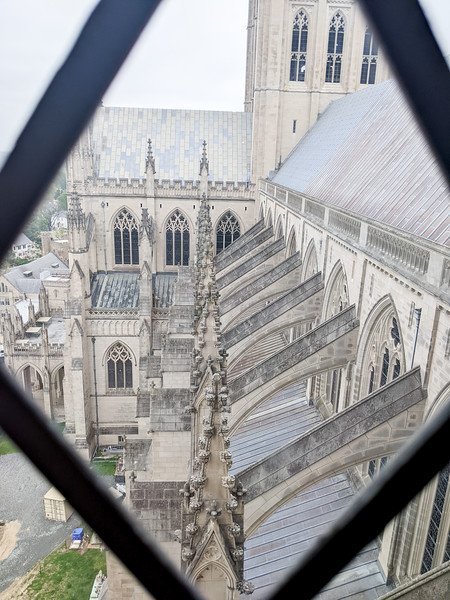 Flowers
The walk up to the cathedral was also full of blossoming flowers
I loved the flowers. Dogwoods are some of my favorite flowers.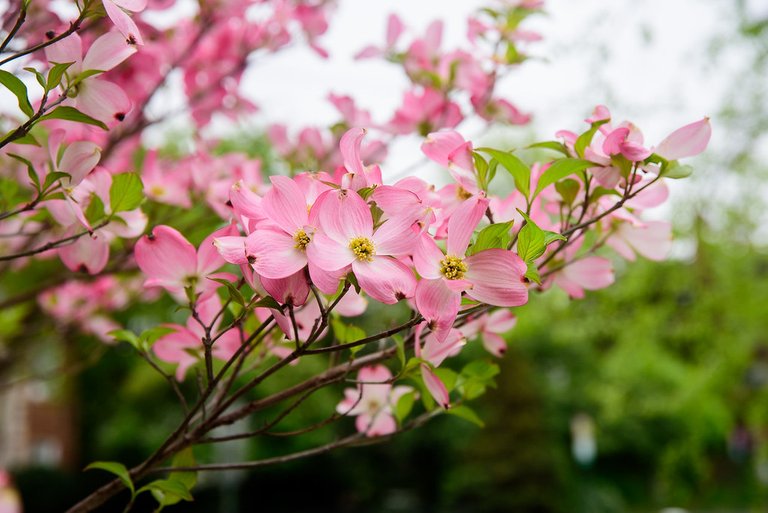 Arches
Another thing that I really liked is the arches.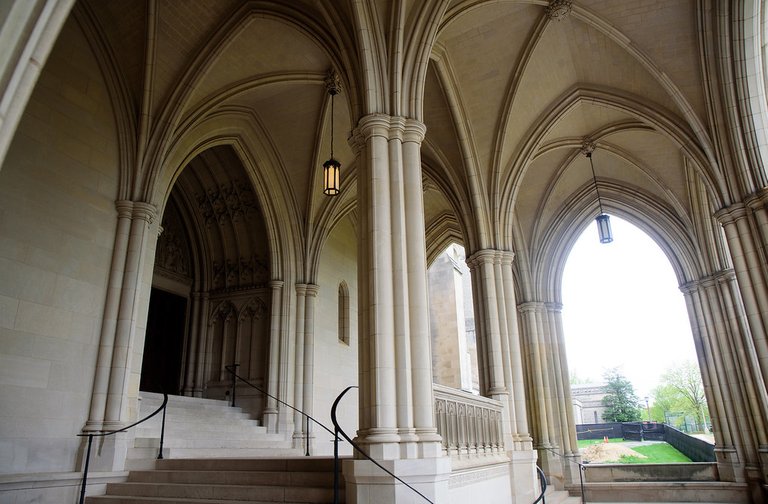 I went on a tour. I always do tours of places to learn about them. It was amazing.
Fun Facts
It took 83 years to build (1907-1990)
There are 231 stained glass windows
It is the highest point in DC at 301 feet tall and 676 above sea level
There are 112 gargoyles
There are at least 6 chapels
Chapels
| | | |
| --- | --- | --- |
| War Memorial Chapel | Children's Chapel | Bethlehem Chapel |
| | | |
| --- | --- | --- |
| Chapel of St. Joesph of Arimathea | Don't remember the name | Resurrection Chapel |
Resurrection Chapel
I was totally amazed at the mosaic art in this chapel.
Here is a stunning mosaic you see as you enter the chapel.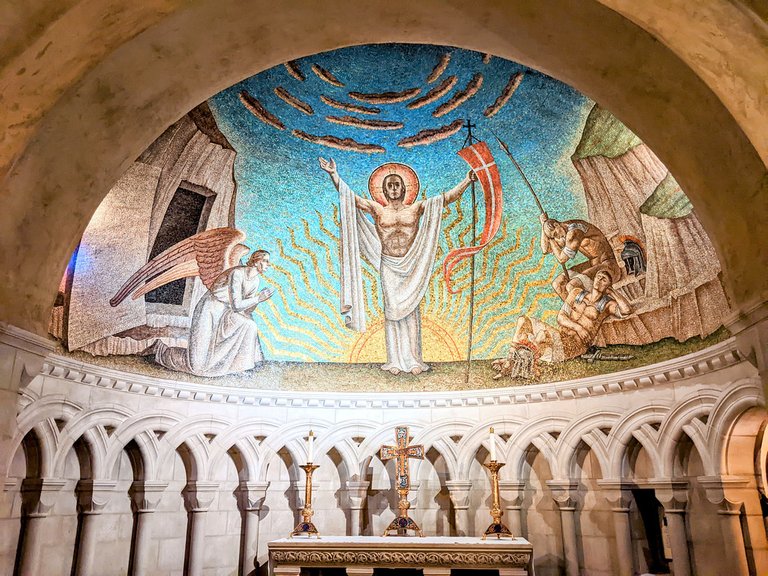 Then you turn around and see these gorgeous dark mosaics.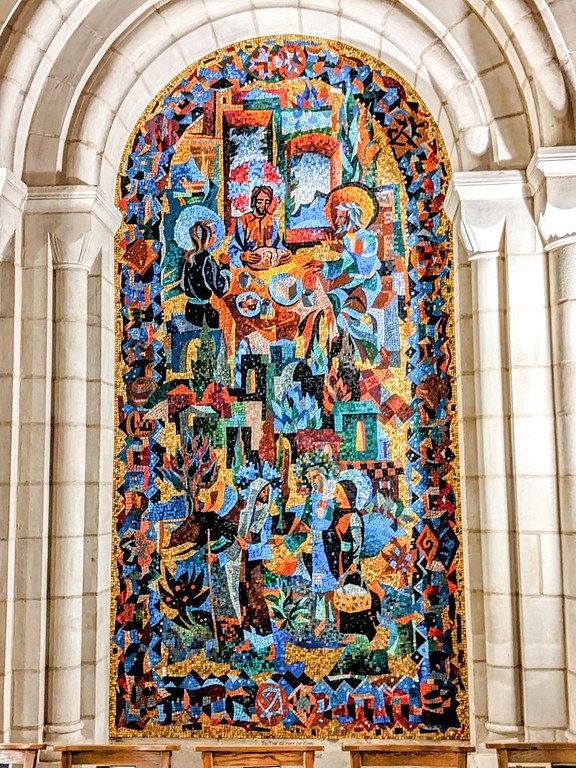 ---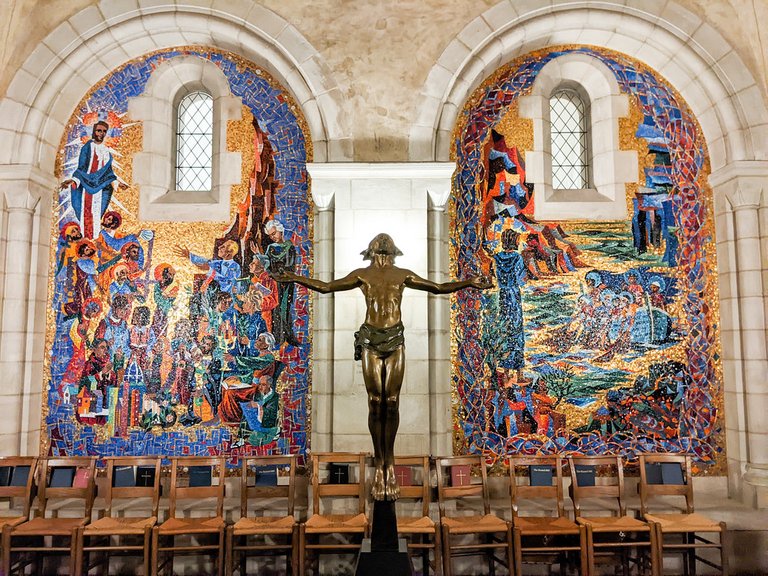 And of course the stained glass! I did a whole post of it earlier in the month Art Talk: Stained Glass Windows at the National Cathedral. Here are a few.
One of the most interesting things about the stained glass in this cathedral is that it was a mixture of religious and American history.
This piece is called Space Window and has a piece of lunar rock in it that was brought back in 1969 from the Apollo 11 mission. Here is a great video of the window.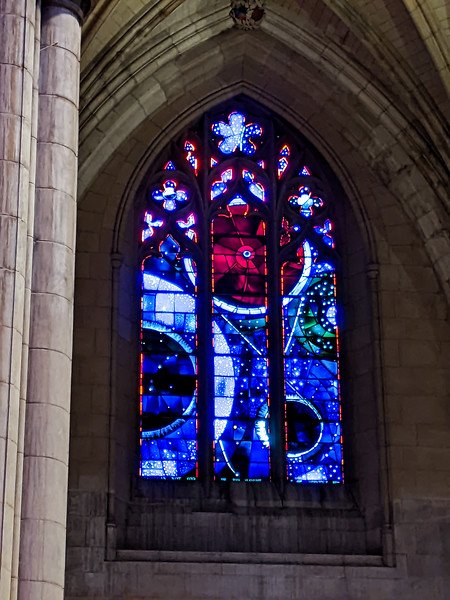 Bishop's Garden
I have shared so much with you and there is one more place I want to highlight, it is the Bishop's Garden. It was in bloom and so wonderful in April when I was there.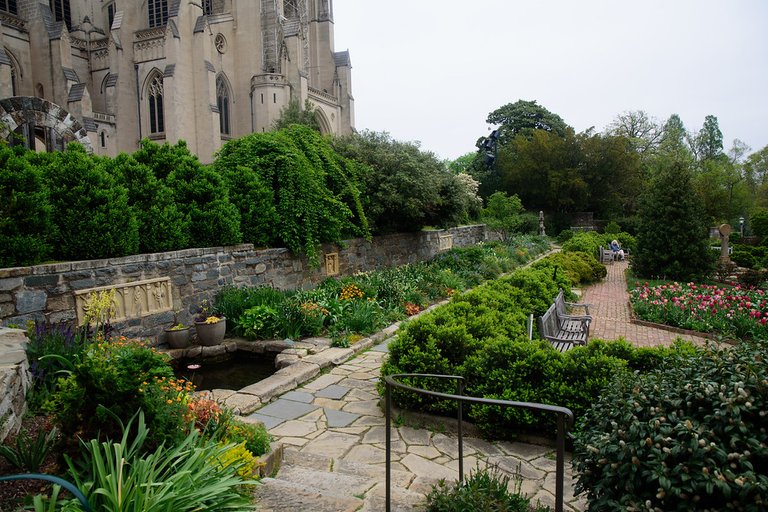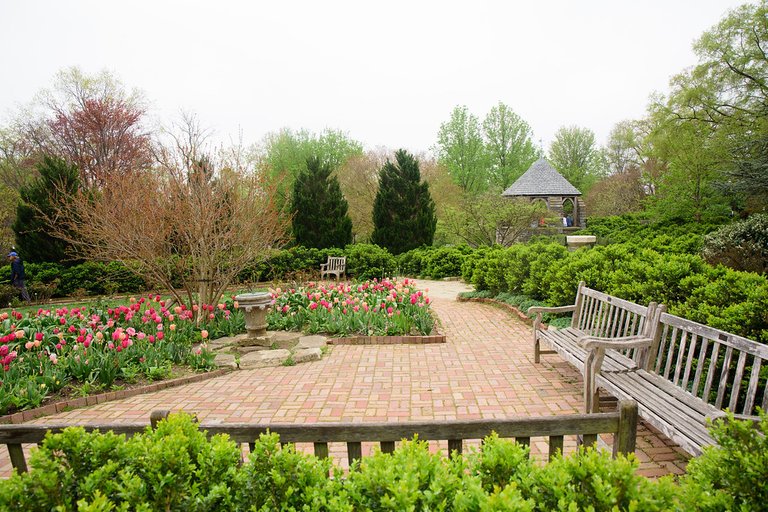 Details
I will end with some beautiful details

Share Our World Series
2022
Share Our World: The George Washington University
Share Our World: Washington Monument
Share Our World: The Sonoran Desert
Share Our World: Spring 2022 Round Garden
Share Our World: Winter Wonderland
2021 posts are here 4 Year Hive Birthday (2021)
All the 2020 posts are here 3 year anniversary on HIVE
All the 2019 posts are here My 2019 Steem Journey
All the 2018 posts are here My Year Journey on Steem