Do you love cats the way they are loved in Odesa? These fluffies are recognized as part of the city's ecosystem, and houses are built for them in every yard and them actively fed by both volunteers and ordinary residents. It has become the norm for me to see caring citizens walking around with huge bags of food and filling street bowls.
I myself do this quite often. I always have food for them in my backpack. There is an incredible number of cats here! Even during the first trip to Odesa, I realized that you do not need to try to photograph them all. After all, the smartphone's memory is not enough!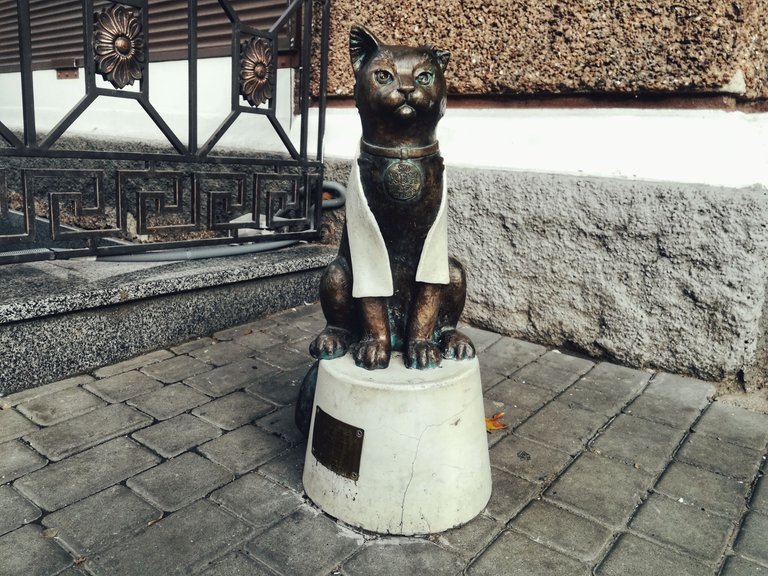 Of course, there are problems. Especially in winter when it is cold. But there are many people here who are trying to improve the lives of cats, as well as find a home for them.
And else here are erected monuments to cats! Given all of the above, it would be strange not to do so. And today I will tell you about the cat Gentleman. I came across it suddenly, just going about my business.
Who is the cat Gentleman?
This sculpture has nothing to do with any real cat. It is dedicated to a man who contributed to the greater popularity of Odesa with his talent. This man's name is Jan Gelman.
He is a famous Odesa playwright, screenwriter and three times champion of the Higher League of KVN.
KVN - humour TV show and an international competition where teams (usually composed of college students) compete by giving funny answers to questions and showing prepared sketches.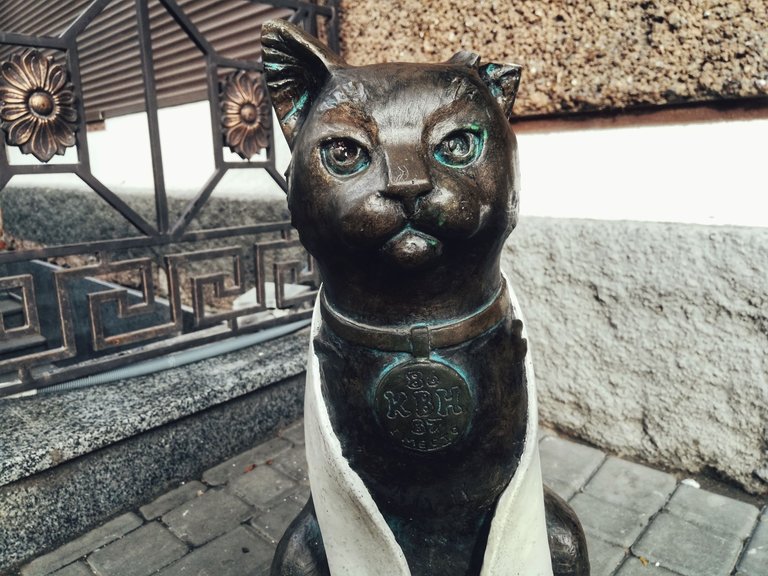 Jan Gelman was the artistic director of the KVN team "Gentlemen" and that is why the sculpture has such a name. The cat is visually similar to a member of the KVN team - in a white scarf. And on the cat's chest, a copy of that very victory medal in KVN is proudly sparkling.
History of sculpture
The sculpture was installed in front of the entrance to the courtyard in which Gelman lived, on Ekaterininskaya, 17 - between Deribasovskaya and Lanzheronovskaya. The height of the sculpture is about 70 cm, the cat is located on a small pedestal. Material - polyester resin.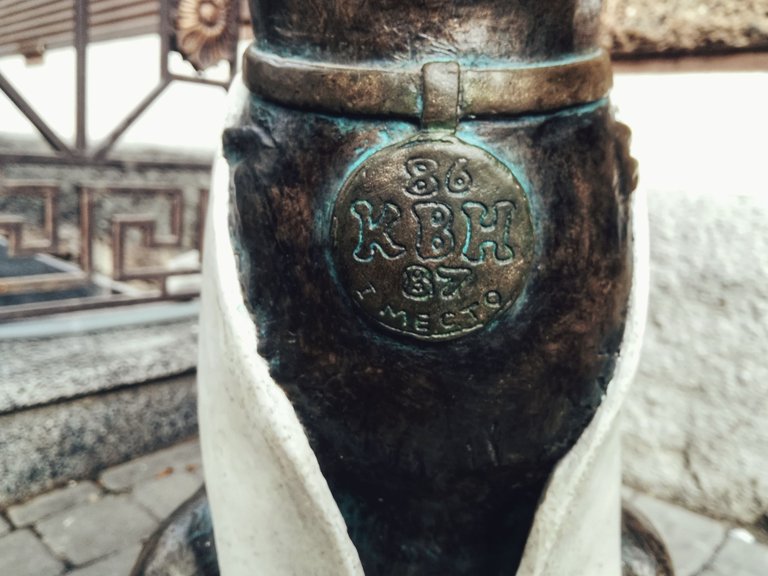 The sculpture was installed on November 1, 2020. And the sculptor was Tatiana Shtykalo, and at that time it was her 14th cat from the "Odesa Cats" series.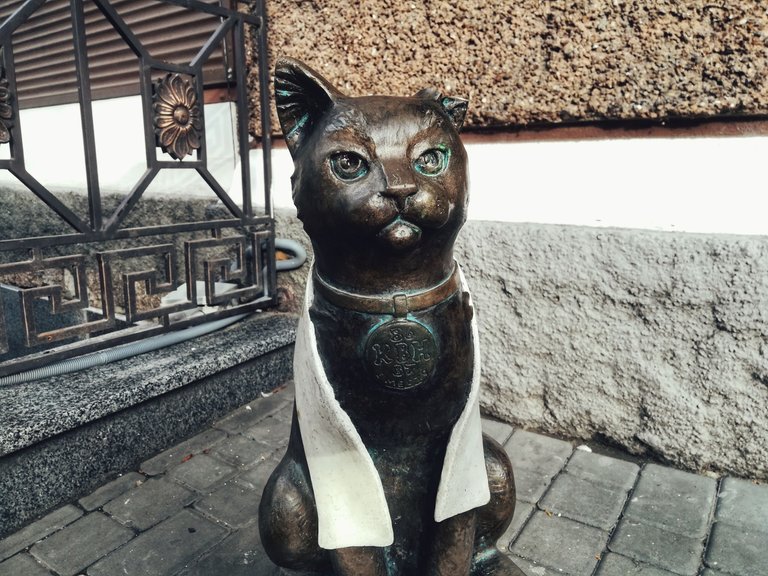 "This new cat will not only adequately decorate the new Odesa tourist route "Odesa Cats", but also dedicated to a specific person, team and event," the sculptor emphasizes.
Where can you see the sculpture?
The sculpture is located in Odesa at 17 Katerynynska Street.
The exact GPS coordinates are 46.484734, 30.739027
You can also save my map in Pinmapple.