The other week I took a trip, a pilgrimage, to a shrine dedicated to human convenience and ingenuity, the "Retro Vending Machine Place"!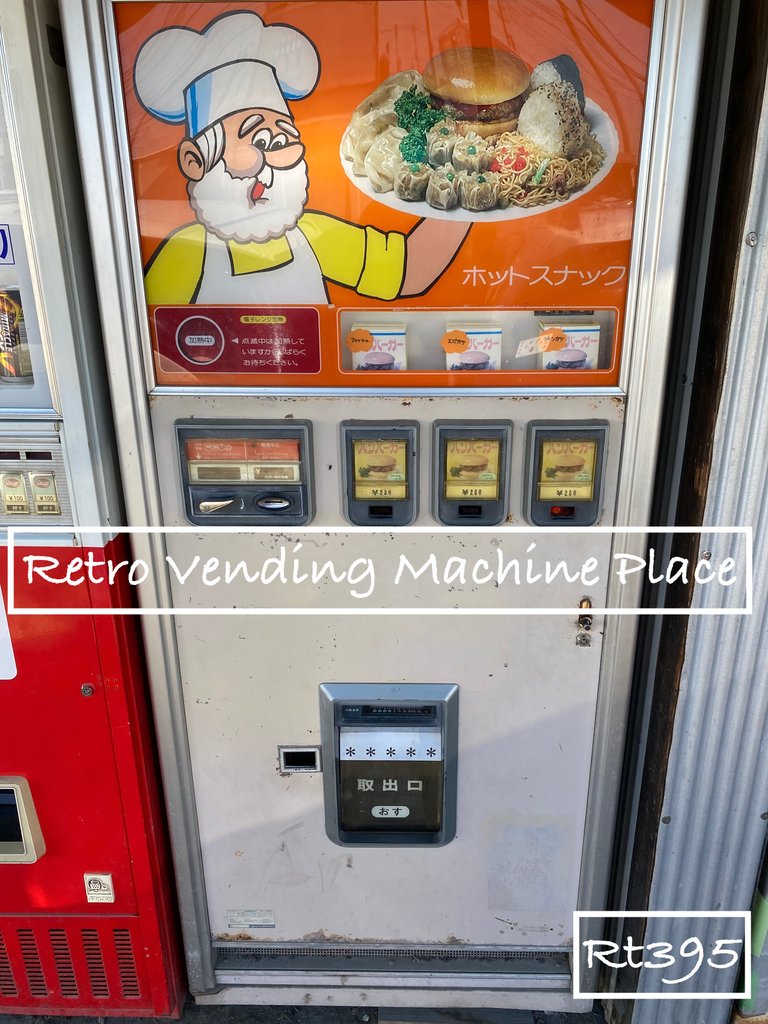 The Retro Vending Machine Place, as it is known on Google Maps, is actually Rat Sunrise Tire Shop https://www.tire-ichiba.co.jp. The tire shop acquired the machines to entertain/feed their customers while they waited for their tires to be changed. It has now morphed into a famous vending machine place that thousands of people make a pilgrimage to every year, especially holidays, even if they aren't buying tires.
I made the mistake of heading there on a Monday, forgetting it was a national holiday in Japan. As I arrived I realized the mistake I had made when I saw cars lined up to get into the parking lot.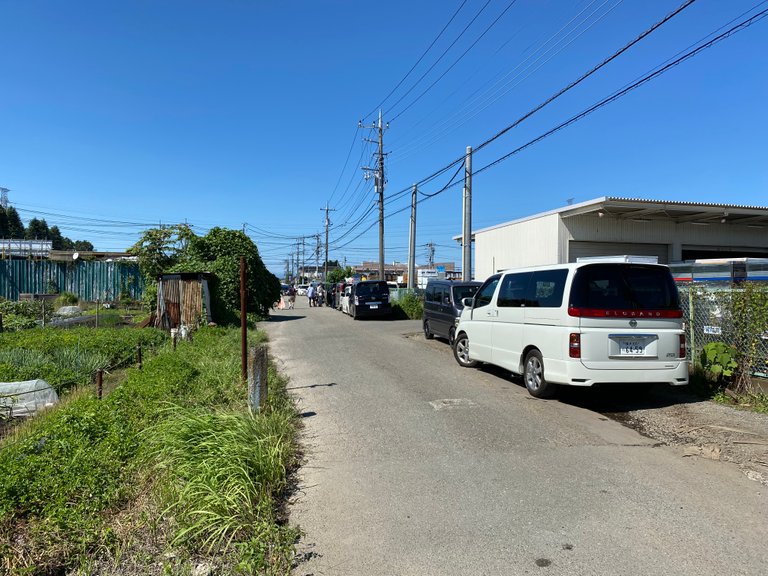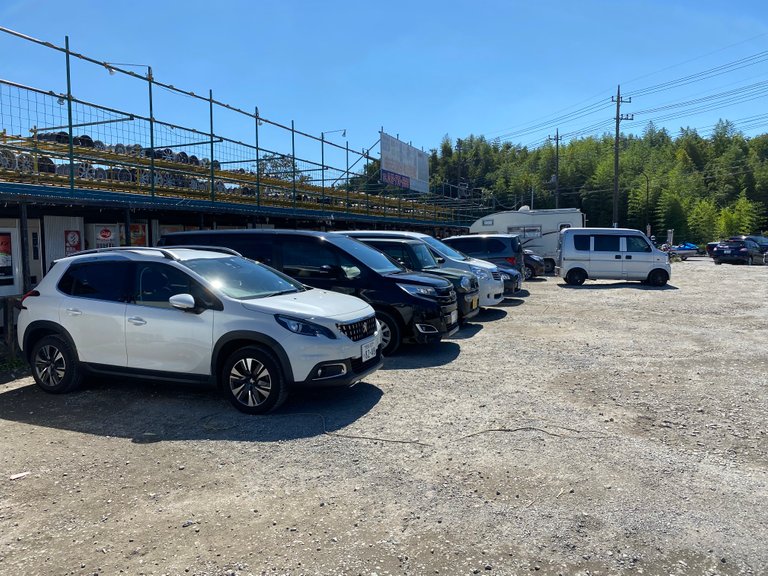 Luckily I was on foot so I walked right in and started seeing what all the excitement was about.
At Rat Sunrise there are two rows of vending machines, the first in this hallway, and the second outside facing the parking lot.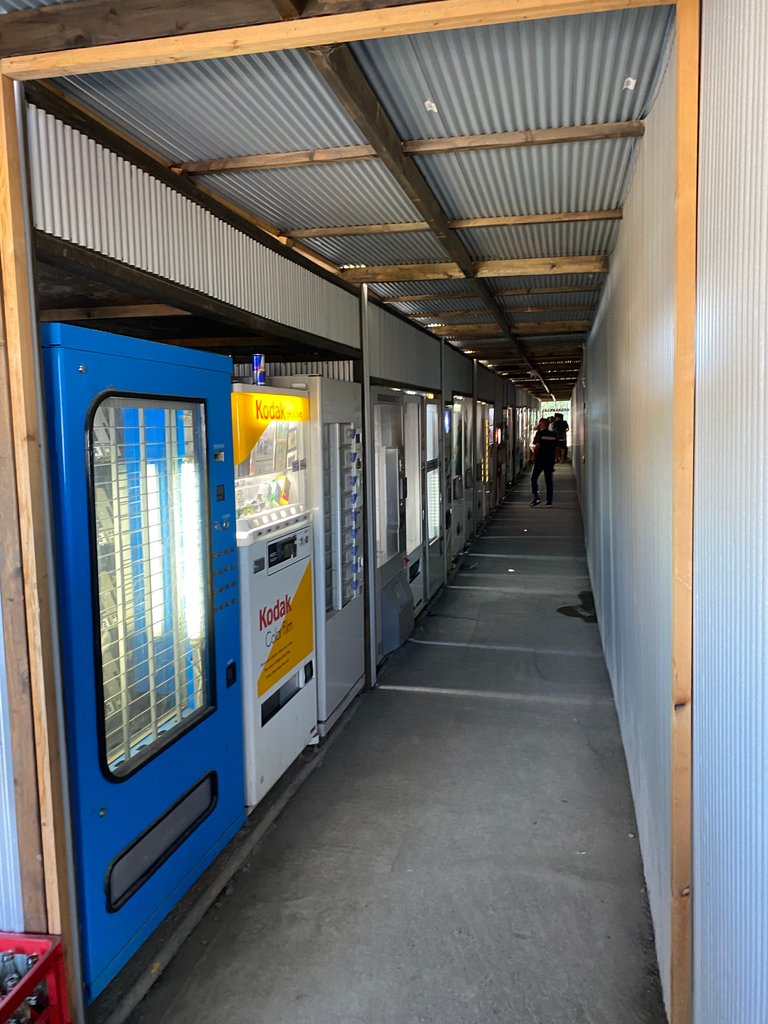 I started with the hallway row and immediately the nostalgia hit me. Remember these?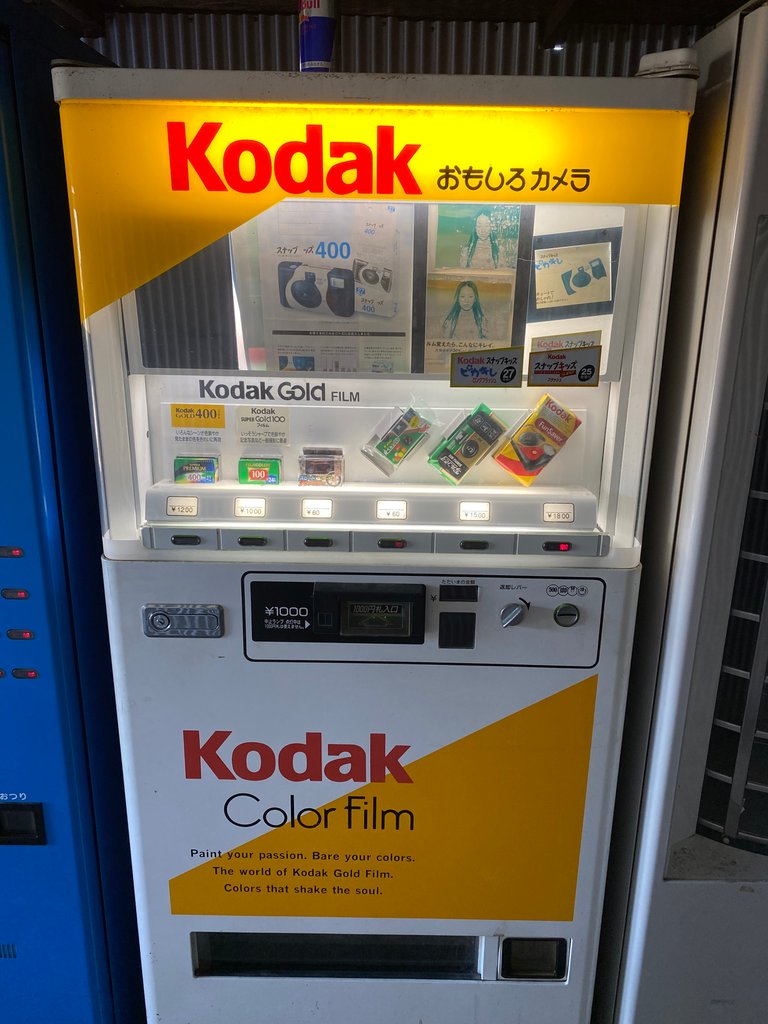 Before digital cameras these disposable cameras were your go to. When you had taken all the pictures you took the whole camera to the picture developer and they would print the pictures for you. Life was hard 25 years ago.
Batteries with your coke? Pretty sure this pair is to please our coming robot overlords.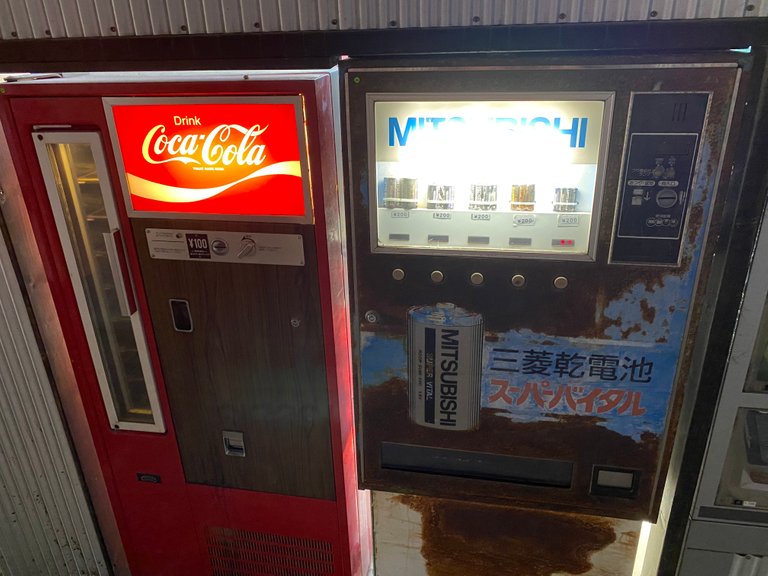 This was an odd one, nuts in a bottle. At $5 a pop I was surprised to see even these had sold out, except of course for the dreaded green peas!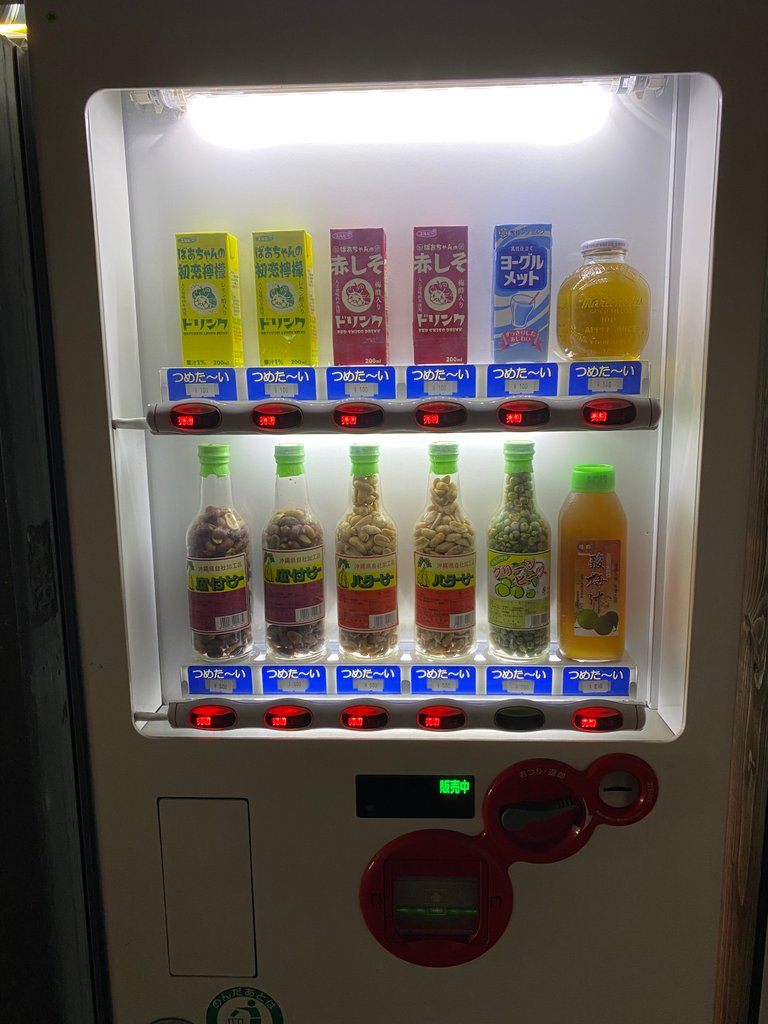 Cup Ramen anyone?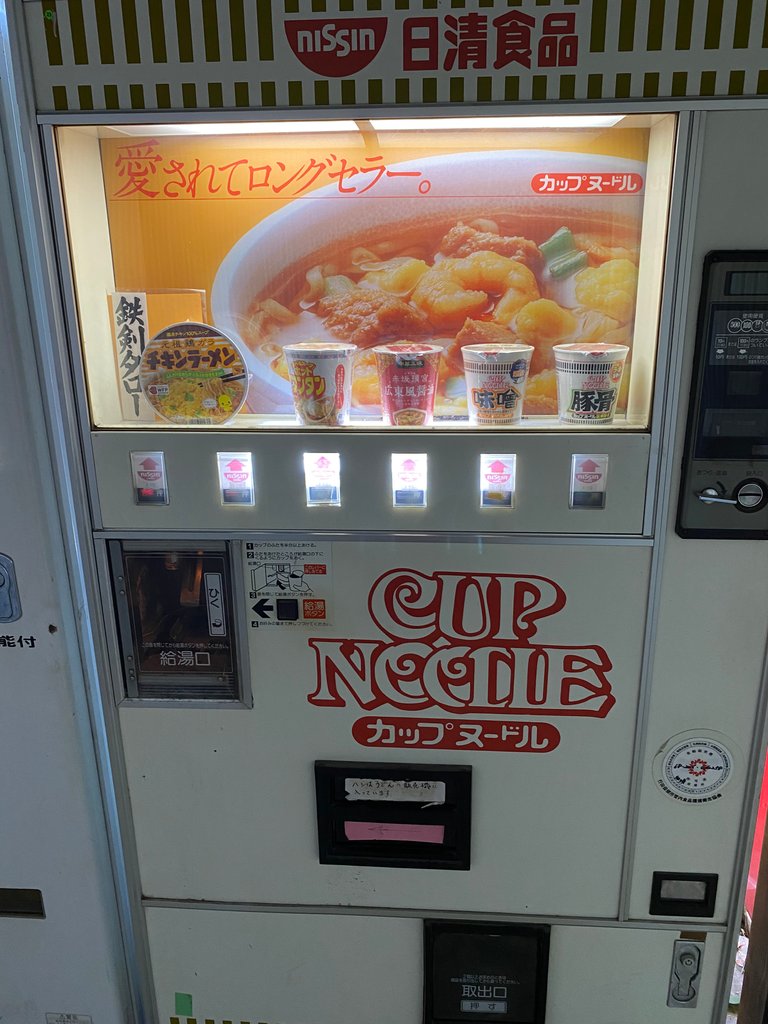 Down on your luck? Need a good meal? Want it all in a can? From Oden(boiled Japanese food) to yakitori to curry this vending machine's got you covered!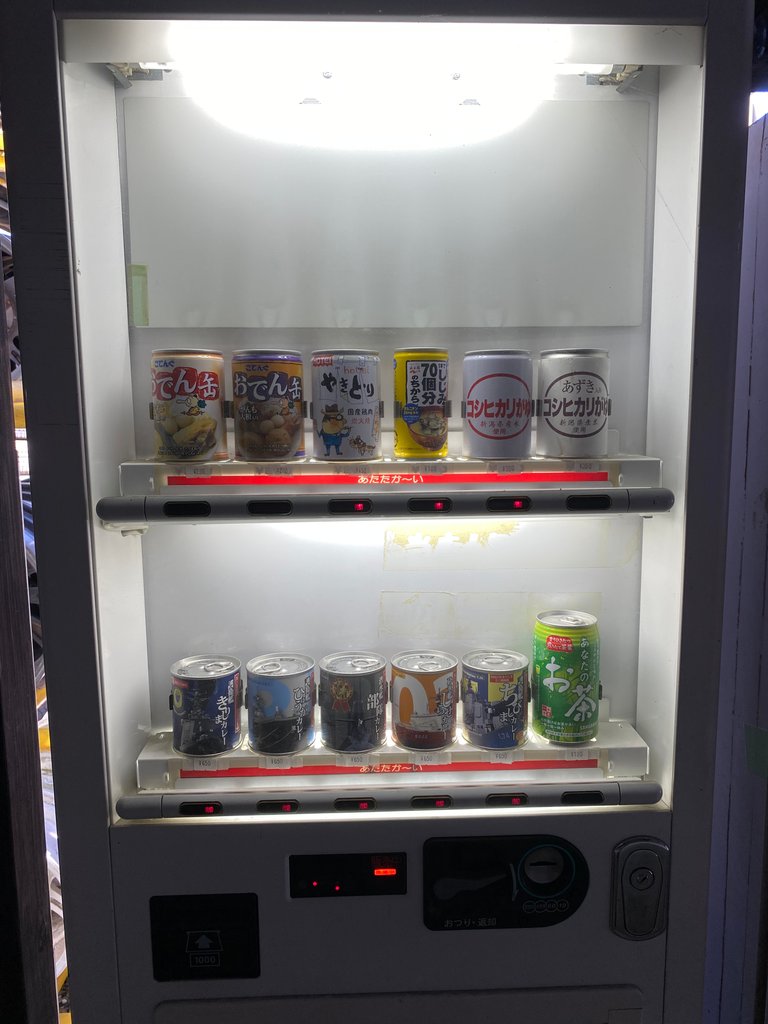 As I rounded the corner to go to the vending machines outside I stopped by this machine to try and get some cigarettes for my kids.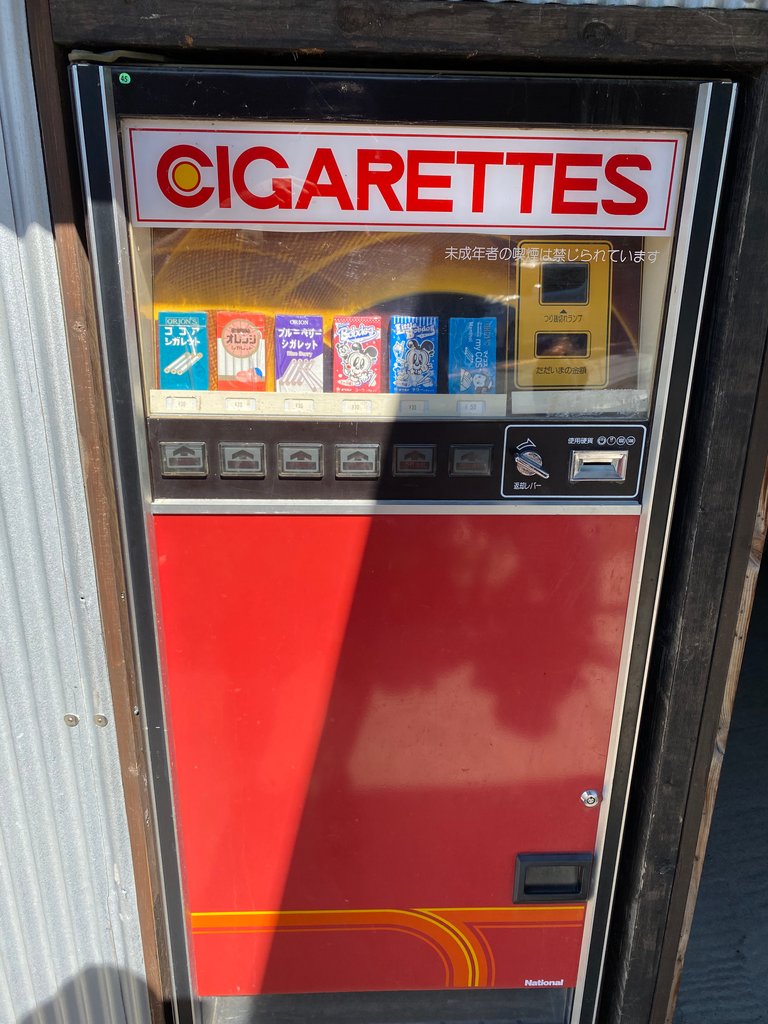 Oh come on! You remember the gum cigarettes with the powdered sugar on them. You could blow through them and the sugar would spray out looking like smoke. Those kinds of cigarettes! Unfortunately they were sold out.
And then came the crowds.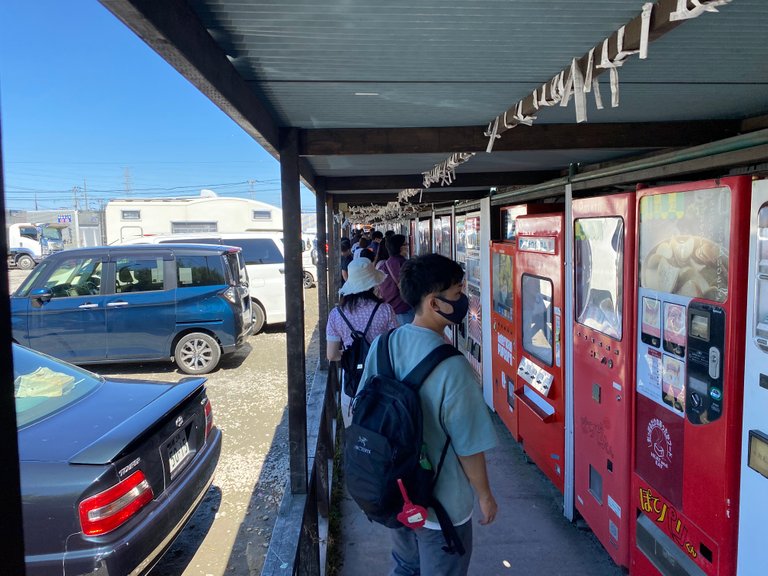 Actually, most were people lined up for one of two machines, the oden machine and the kakigori(shaved ice) machine.
For me, oden, especially kitsune(fox) oden, didn't sound too appealing.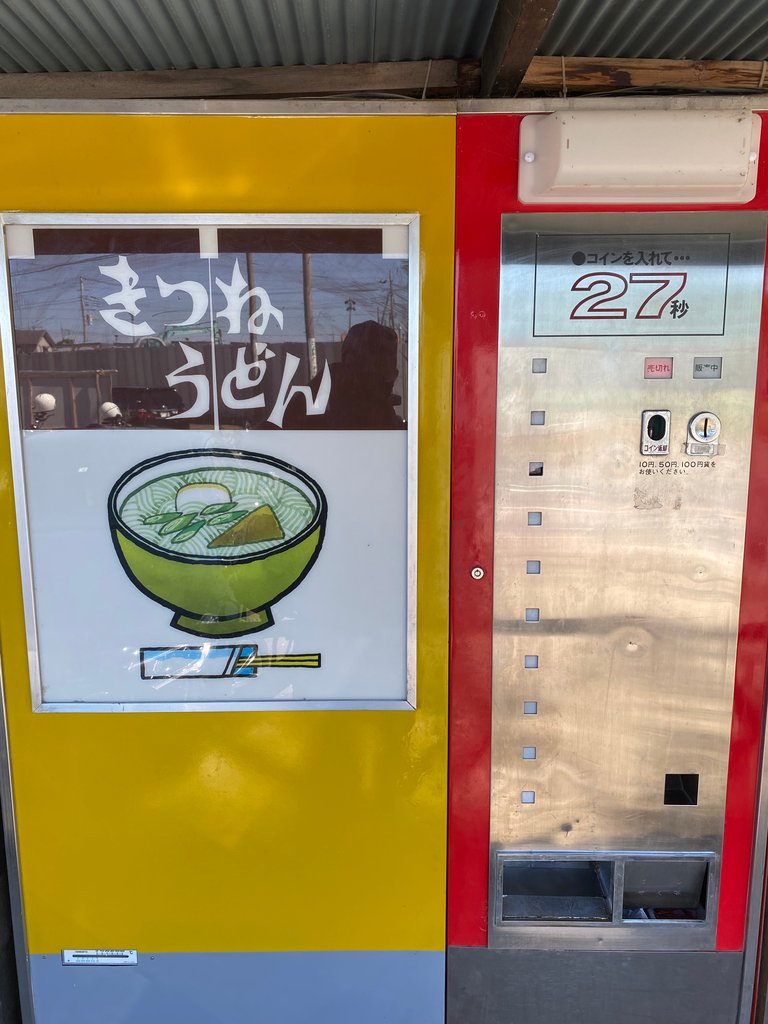 Of course there was no fox in the oden, it's just the name.
The kakigori was perfect though. It was a hot day and some sugar glazed ice sounded just about right.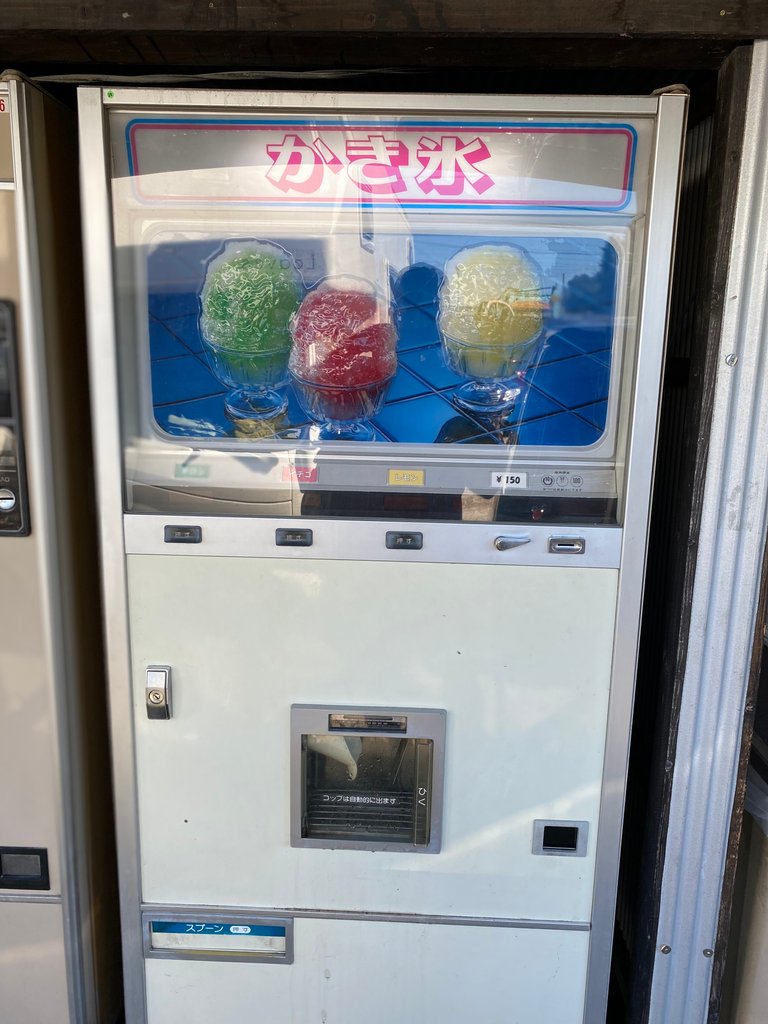 For $1.50 you can get delicious melon, tasty strawberry, or lemon flavor? I played it safe with strawberry and continued on.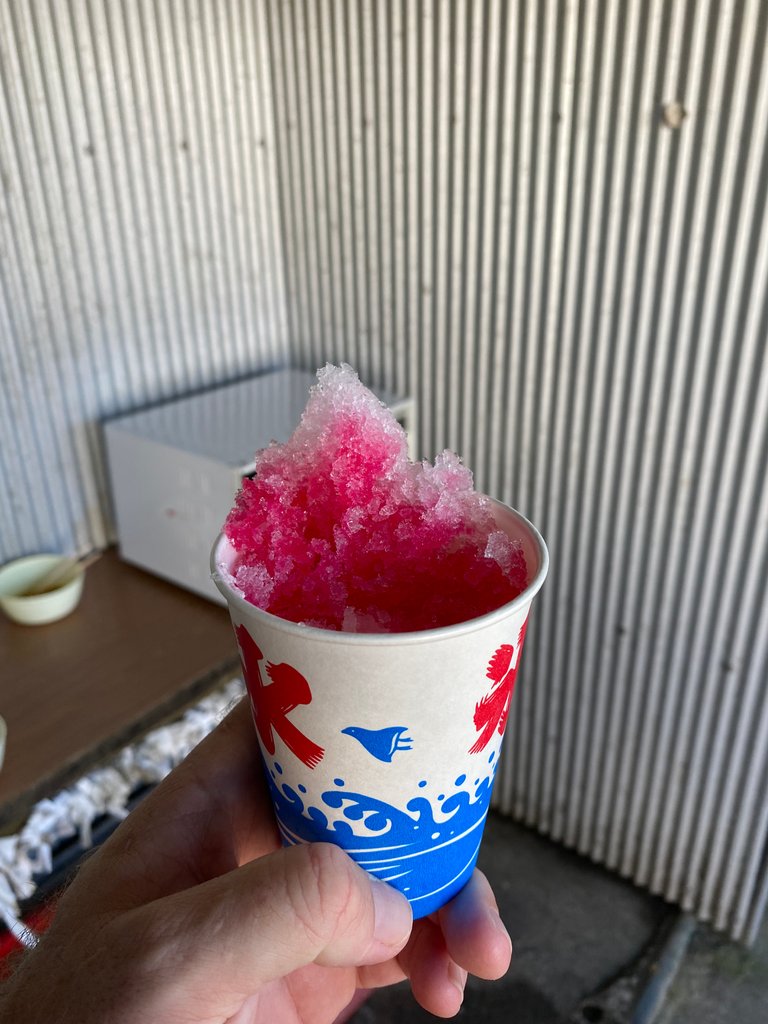 Then I reached the International foods section. First up, a dedication to the English, fish & chips.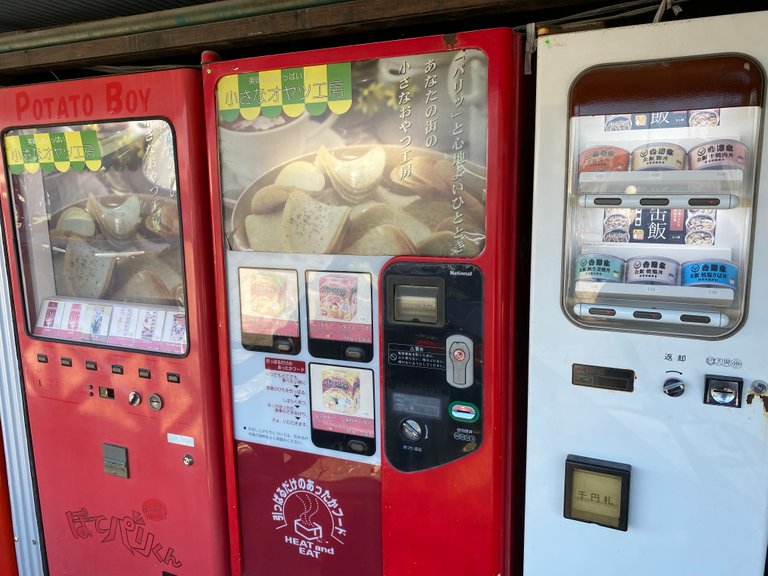 Not to be outdone, American Popcorn! Salt, BBQ or Choco flavors.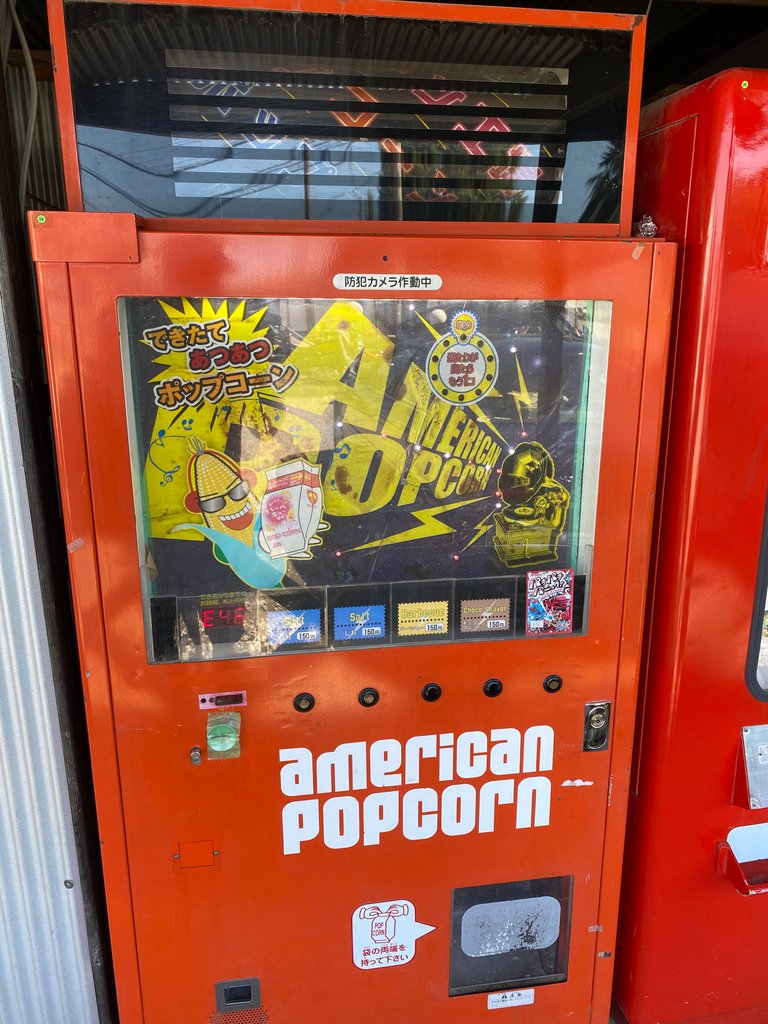 Some hot & delicious food that looks nothing like the meal photos. Karage, takoyaki, french fires, red bean donuts or red bean waffle.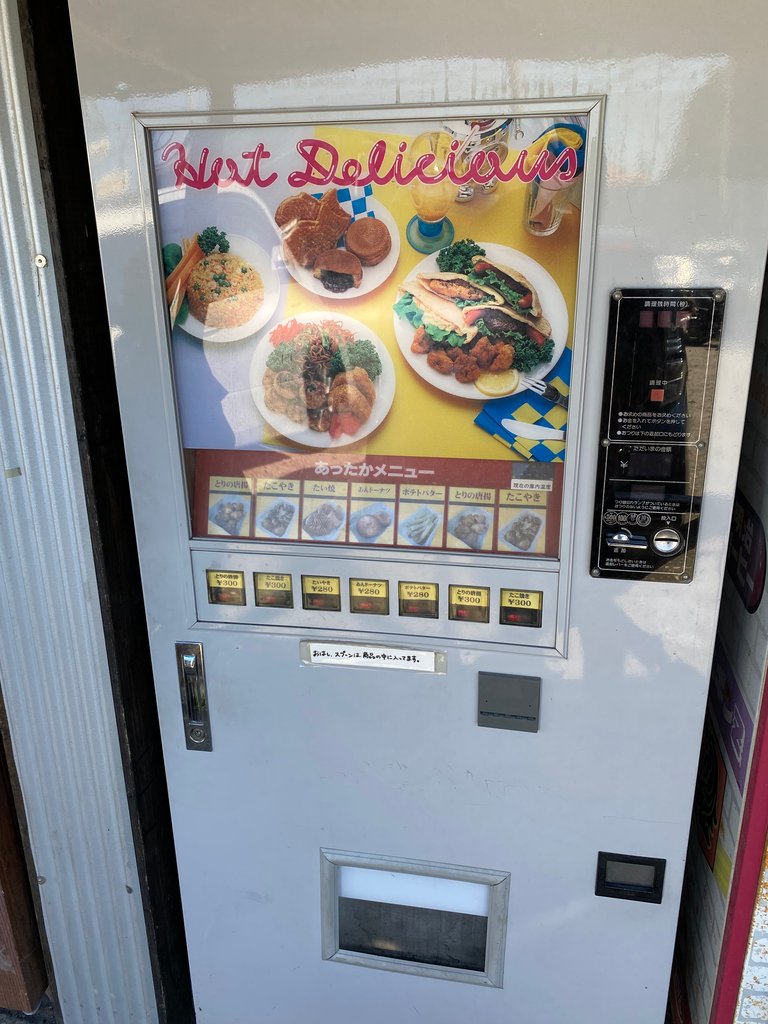 This next machine I really wanted to try, Japanese curry rice. It looked exciting!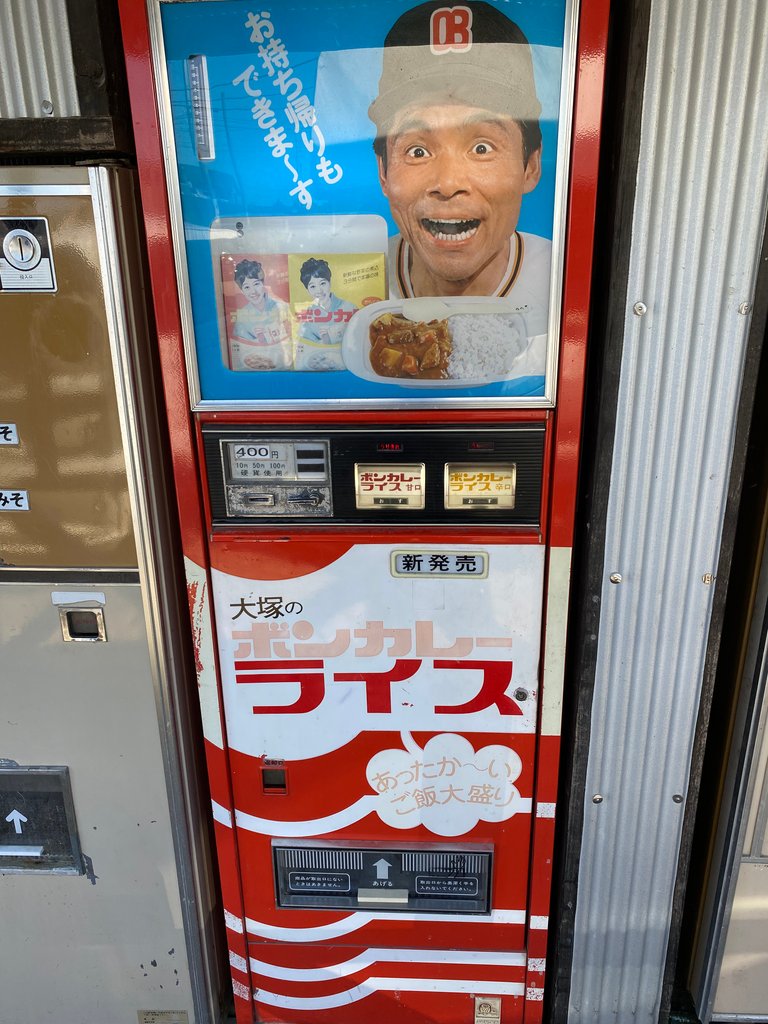 For those of you who don't know, Japanese curry is a common and popular food. It tastes very different from and Indian or Thai curry, but is absolutely delicious. It's my go to dinner every Sunday when I am cooking. Unfortunately, this curry was sold out, like 99% of everything else!
Finally I made it to the coke machine, only to get a Hi-C, because of course, the coke was sold out.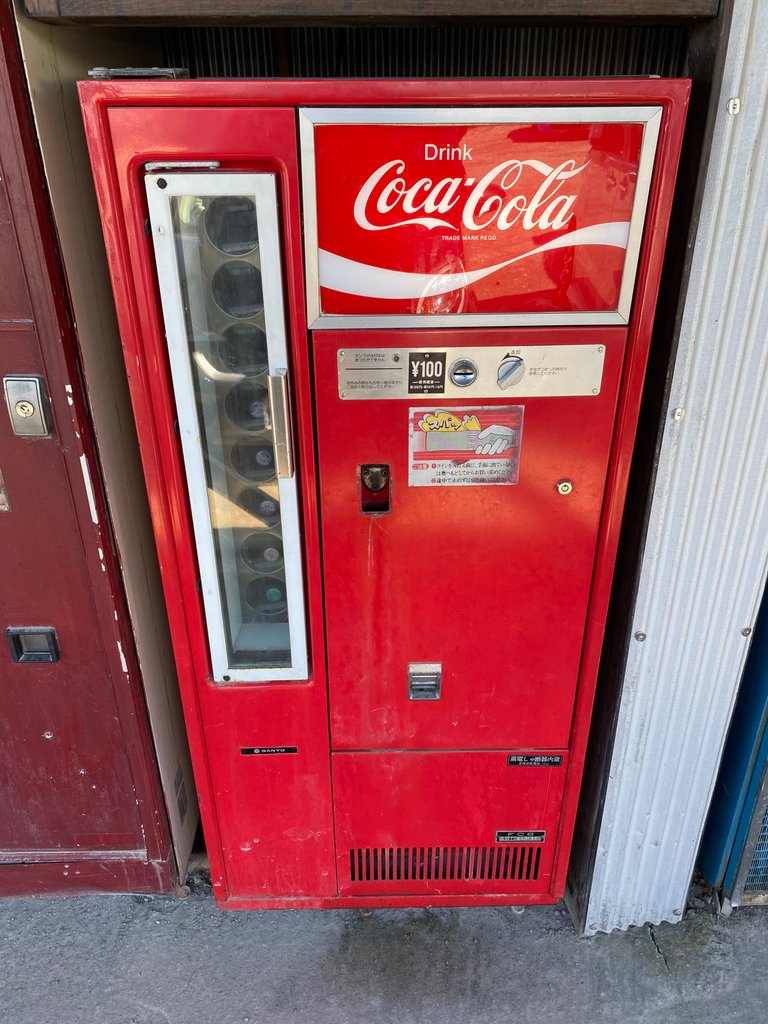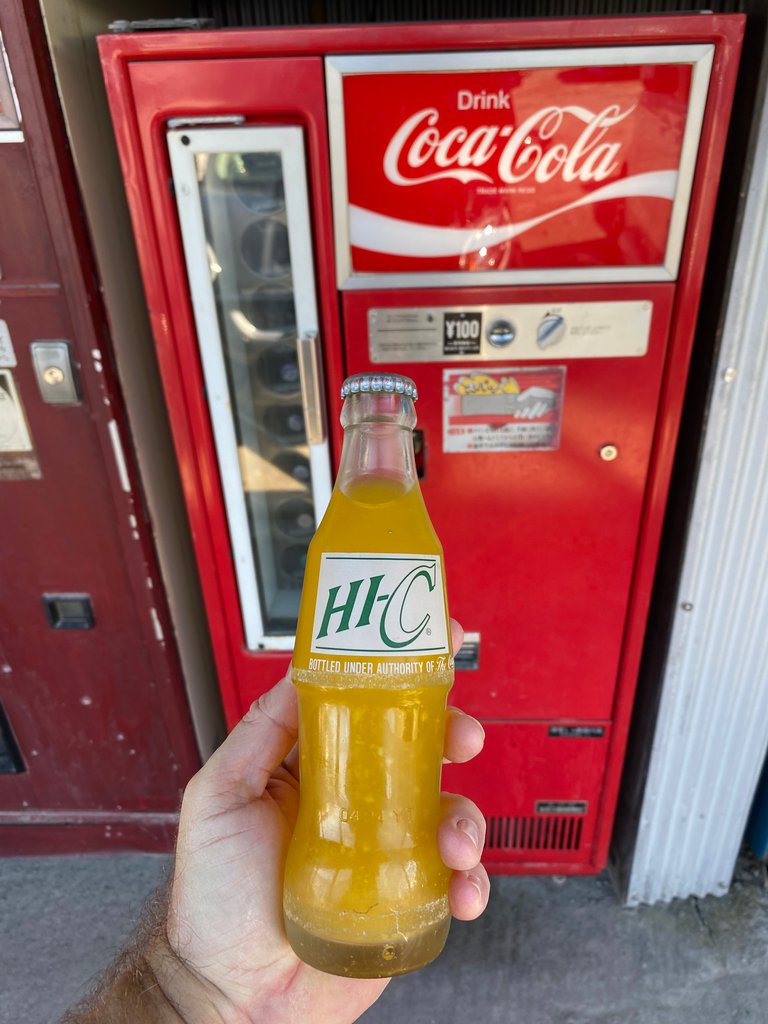 That made me realize I hadn't checked the coke machine in the hallway, so I would head back to that one later.
It was around 1pm now and I was getting hungry from all this food browsing. I thought for sure no one would want a toasted ham & cheese sandwich.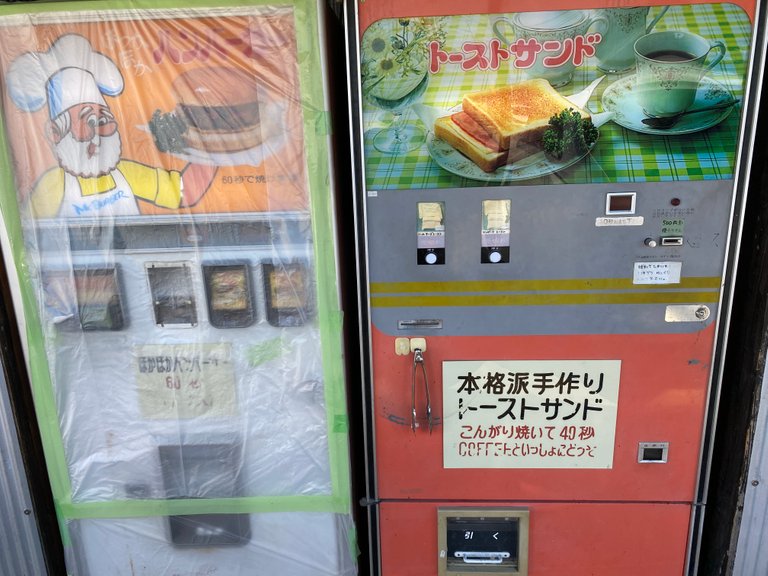 Wrong again, sold out. Good lord the Japanese will eat anything!
Coming to the end of the line I saw this throw back to the days of nuclear holocaust when everything was put into a can and meant to last for decades, PanCan! (Pan = bread in Japanese)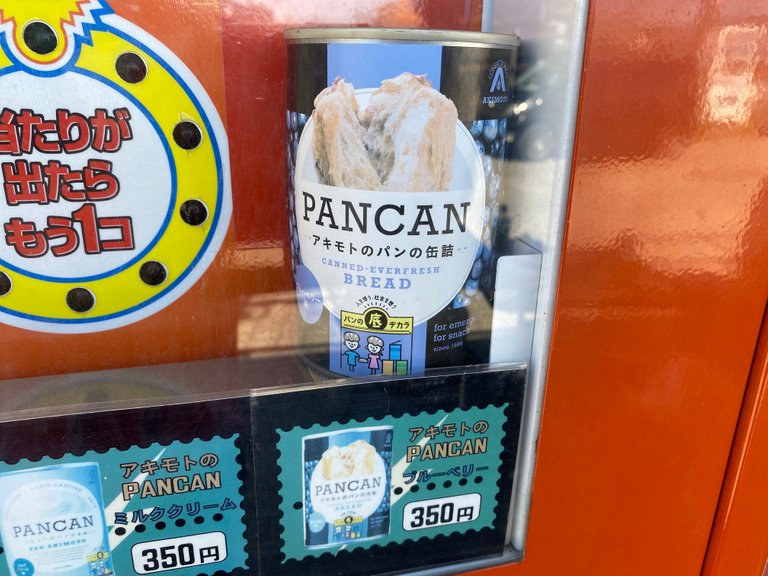 I wonder how useful canned food is during a biological warfare holocaust?
Suddenly, another popcorn & coke machine, sold out.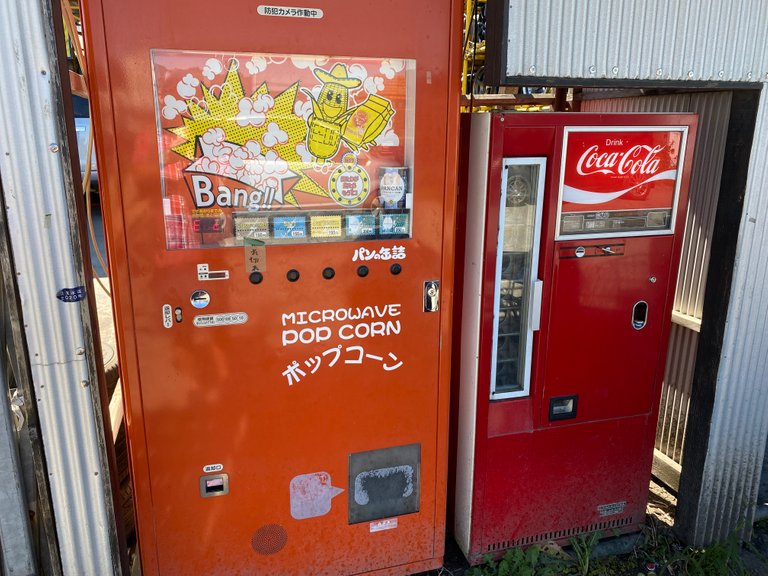 After seeing this one I finally made it back to the batteries & coke duo. The vending machine gods granted me one wish.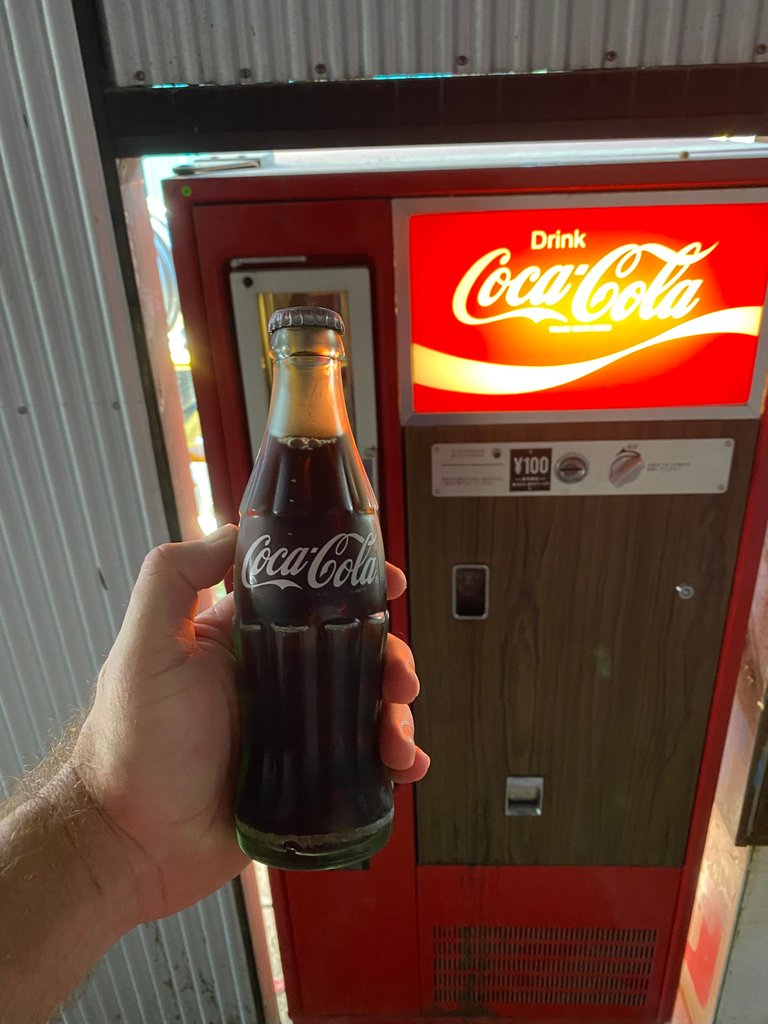 I packed it in my bag to take home for my son. I didn't even think to get one for myself and try it right there. FYI, he told me it just tastes like coke, not the Mexican coke that uses real sugar and tastes better.
As I was preparing to leave I peeked inside of Rat Sunrise and I knew it! They had kept the best to themselves, a Pepsi machine!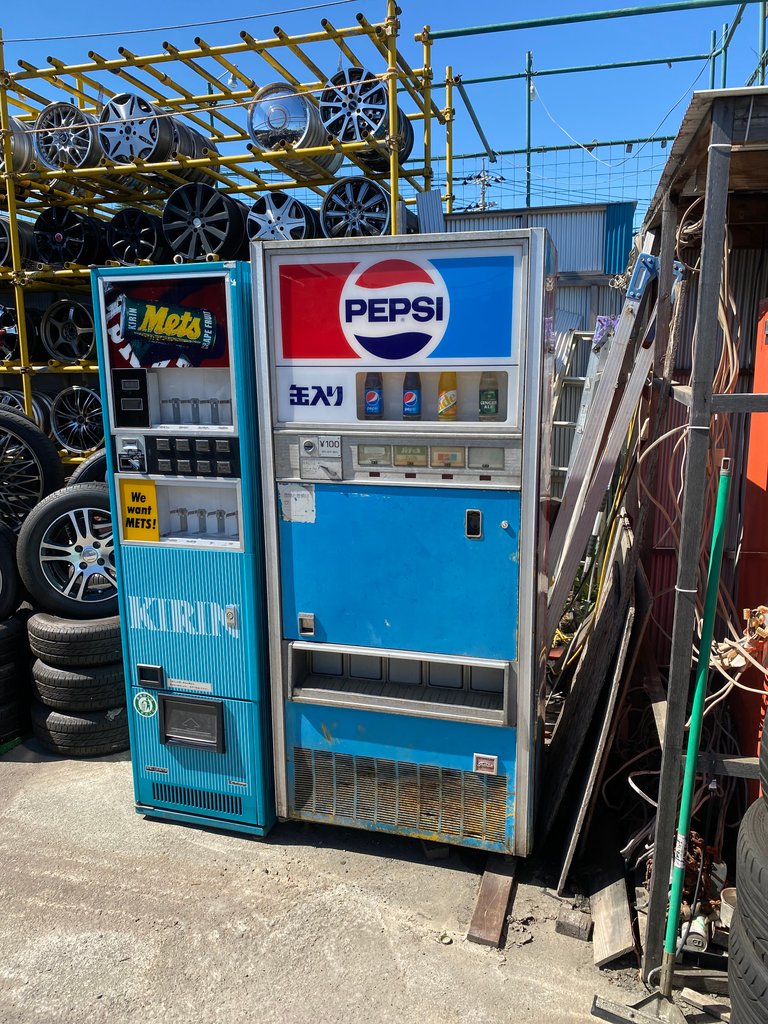 Pepsi>Coke.
While I had made the mistake going to the Vending Machine shrine on a holiday, it was still cool to see all the machines, many similar to ones I grew up with.
I do call it a shrine because of all the wishes people have left there.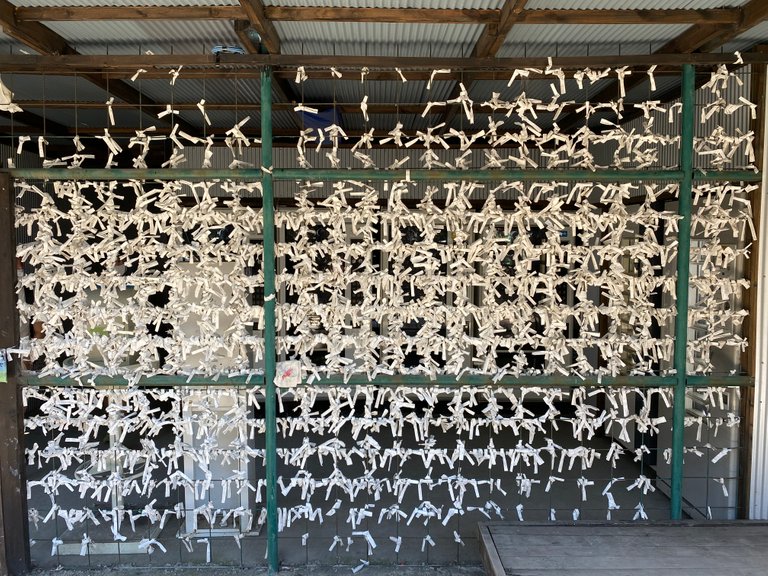 Those are wishes people write on paper and tie them to the fence. Typically these are in shrines all over Japan. I have no idea what you would be wishing for here though. Maybe for the vending machines to be stocked full next time you visit?
In closing, here are some views from the parking lot.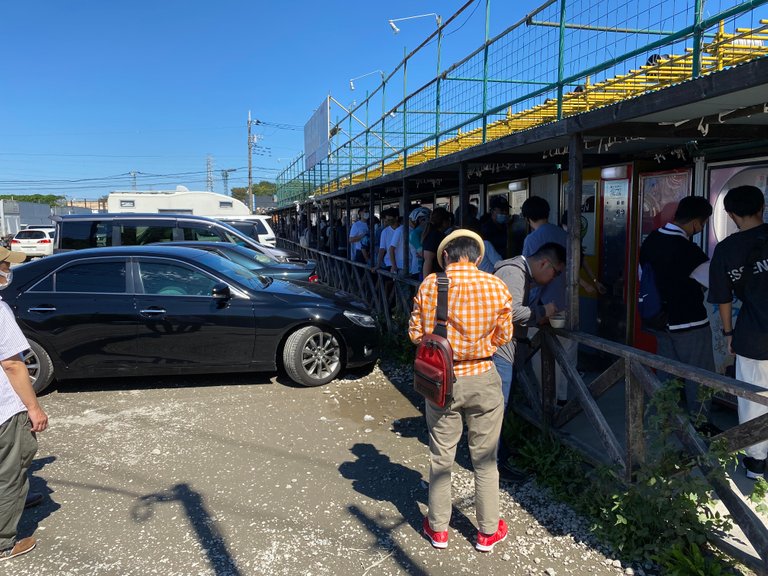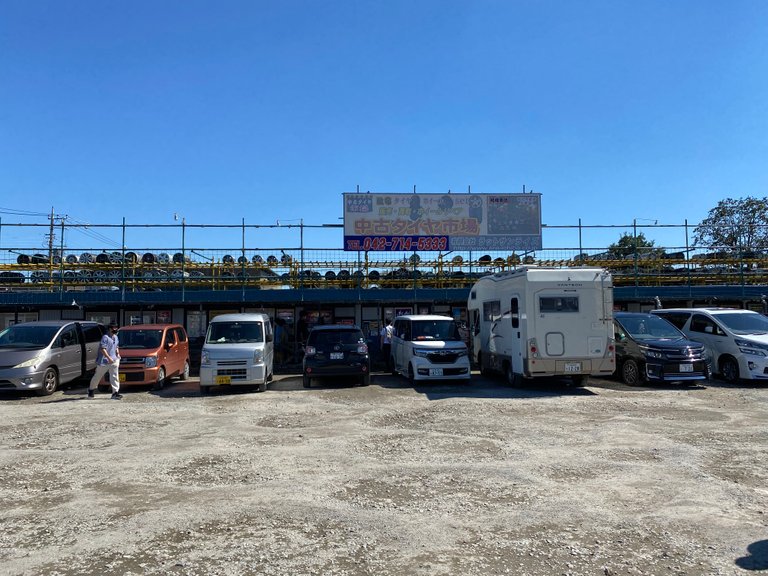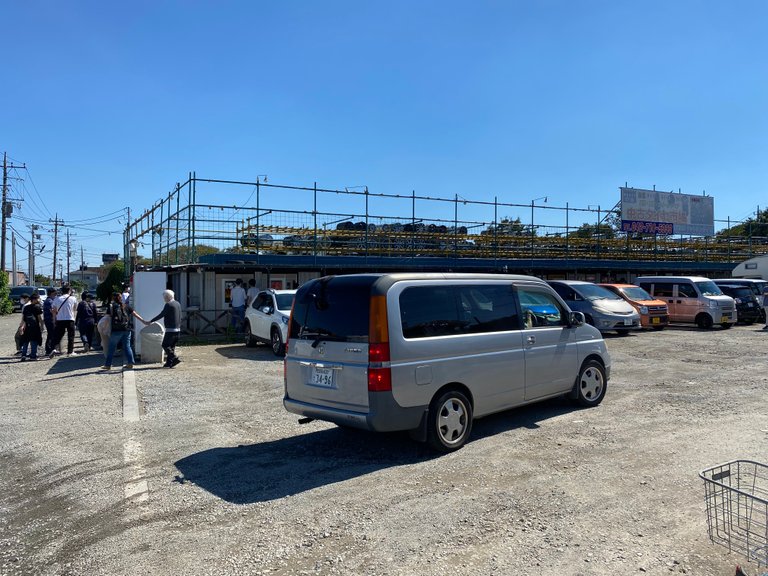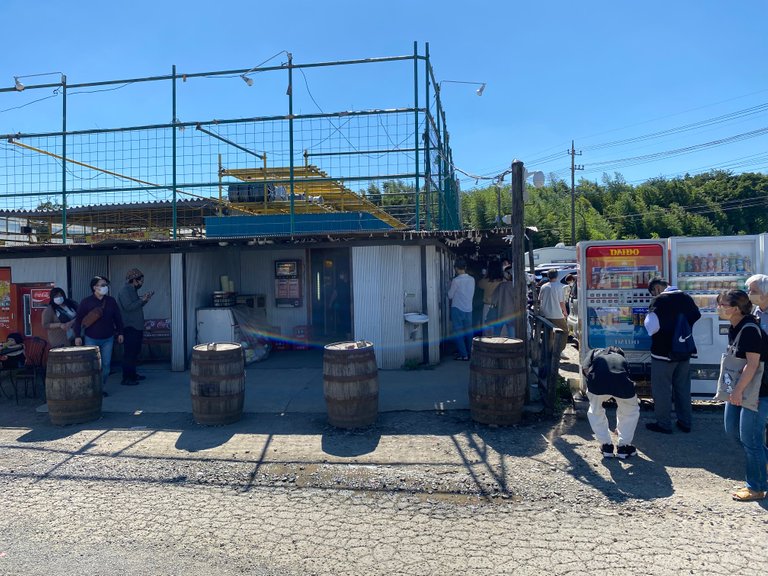 And some of the locals showing off their rides.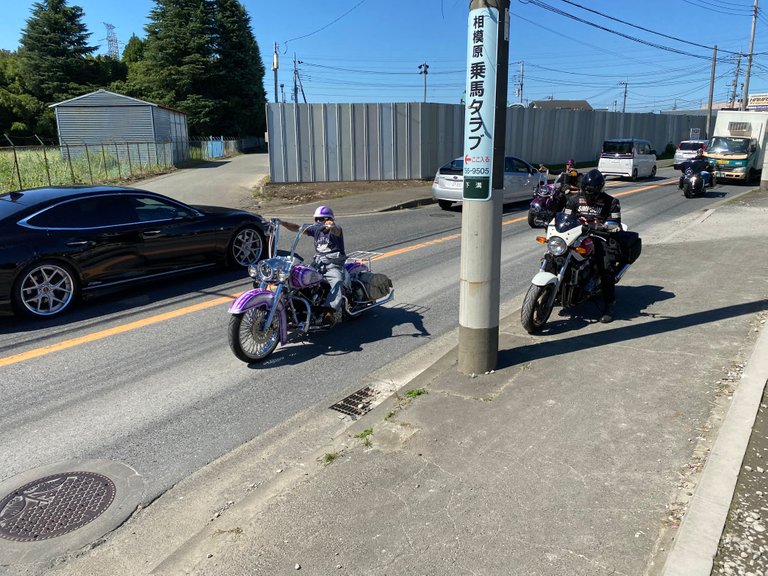 Rat Sunrise Vending Machine Shrine is located in Sagamihara about 1 hour South West of Shinjuku by train. From the train stations it's about a 30min walk, so a 1.5 hour trip one way. There are bus routes from the stations that will take you close to Rat Sunrise too.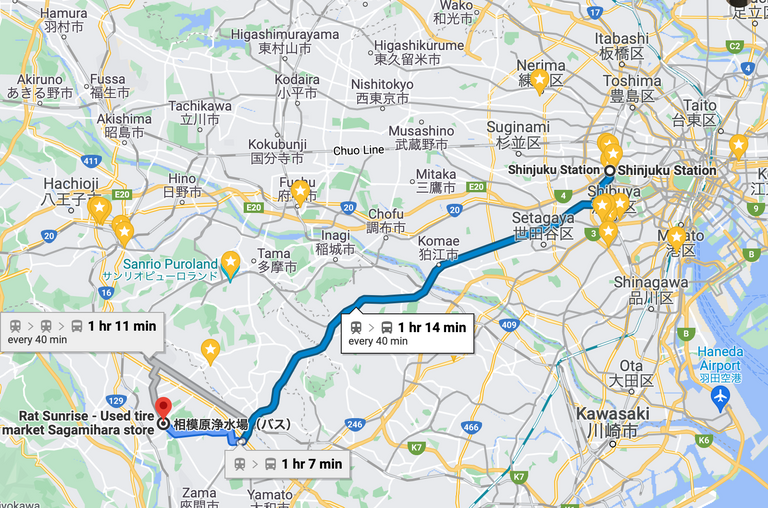 If you plan to ever visit avoid the weekends and holidays. Oh and bring lots of change because there are around 90 machines and I didn't see any change machines there.