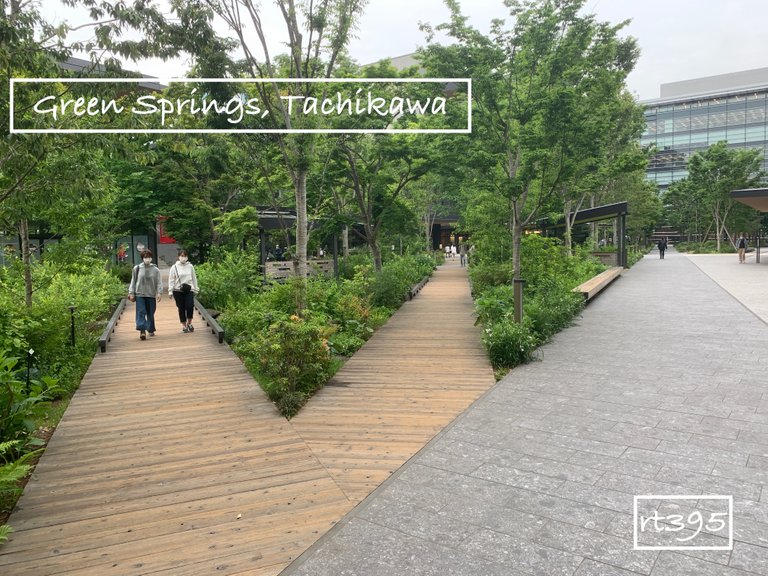 Recently my wife took me to a new development in Tachikawa called Green Springs. I hadn't heard anything about it so I wasn't sure where she was taking me, but when we got there I was pleasantly surprised.
Located 10 minutes from Tachikawa station by foot, Green Springs is an interesting, modern development that consists of a park, a concert hall, a hotel and various shops and restaurants.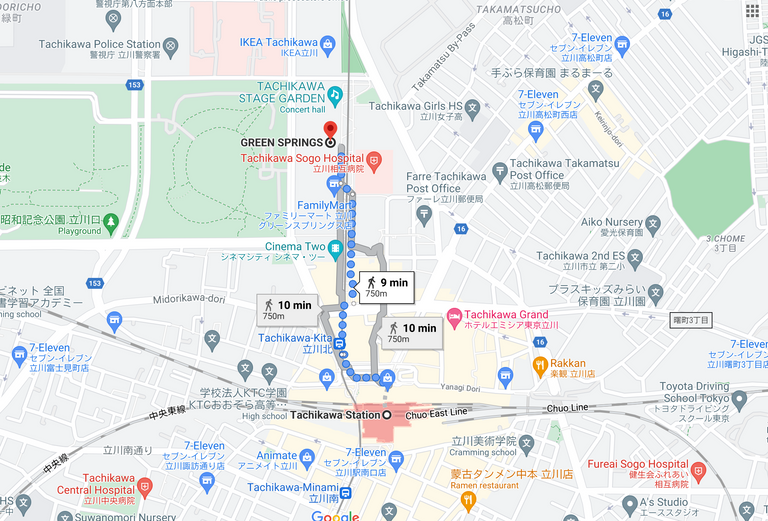 If you didn't know about Green Springs you might actually just walk by it. It's an elevated mall & park that is hidden by it's own buildings from the outside. A very nondescript stairway & escalator take you up to the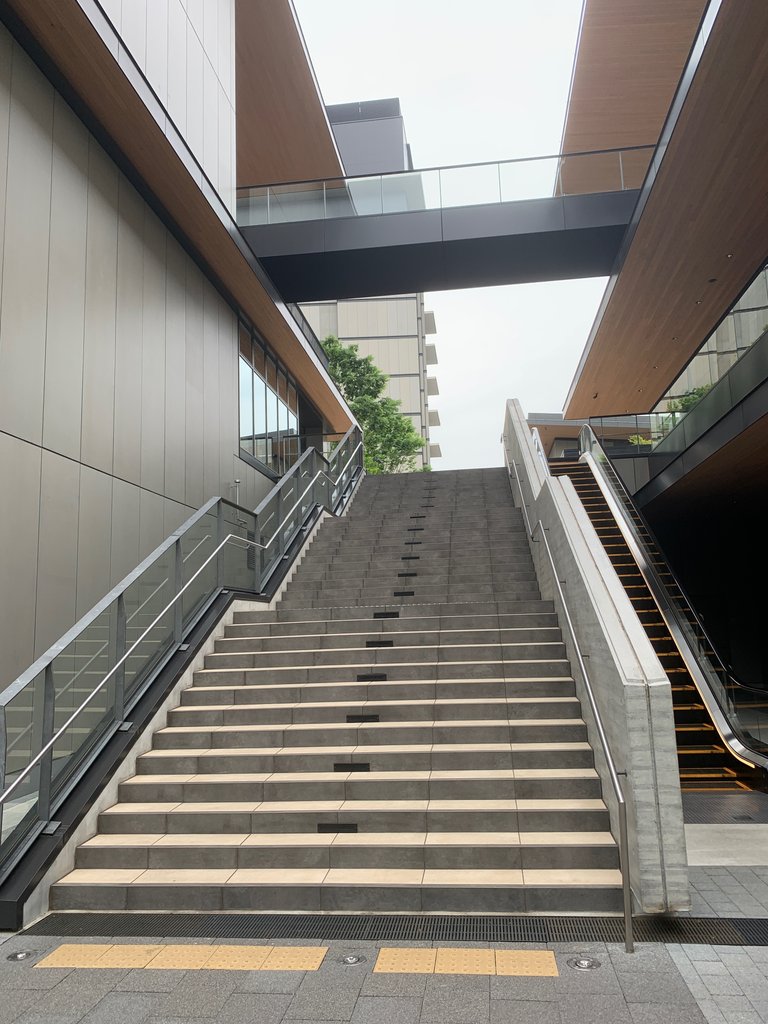 At the top of the stairs the space opens up with a hotel on your left, a Pokemon? statue in front of you and this interesting flower, bakery & ice cream shop to your right.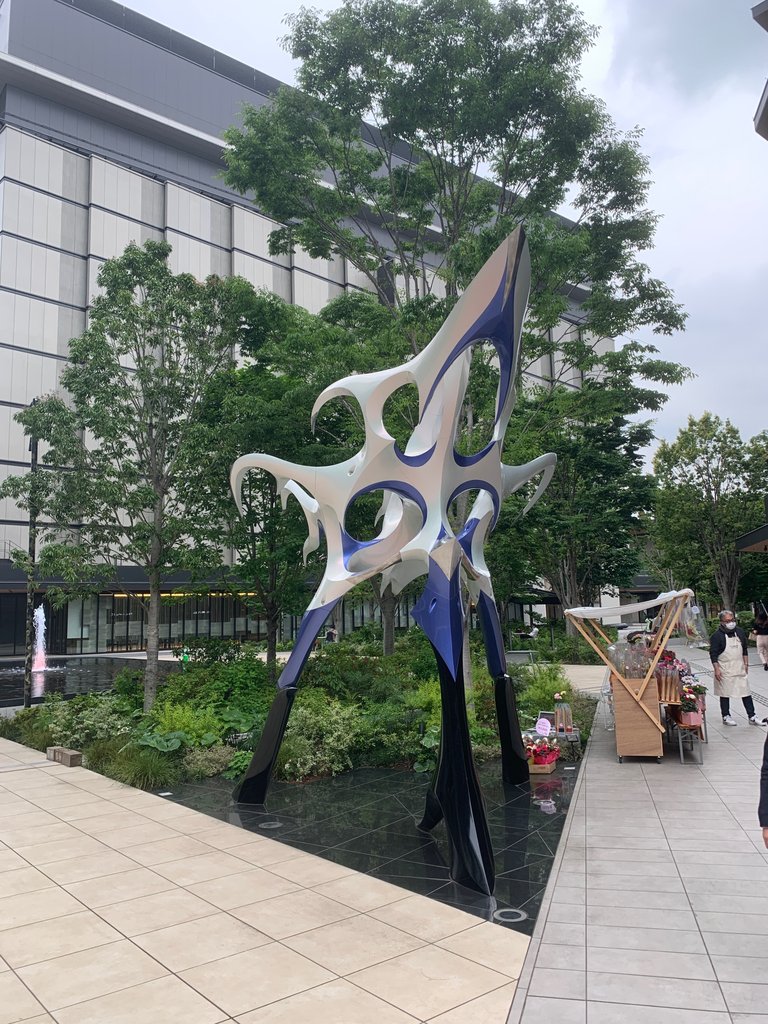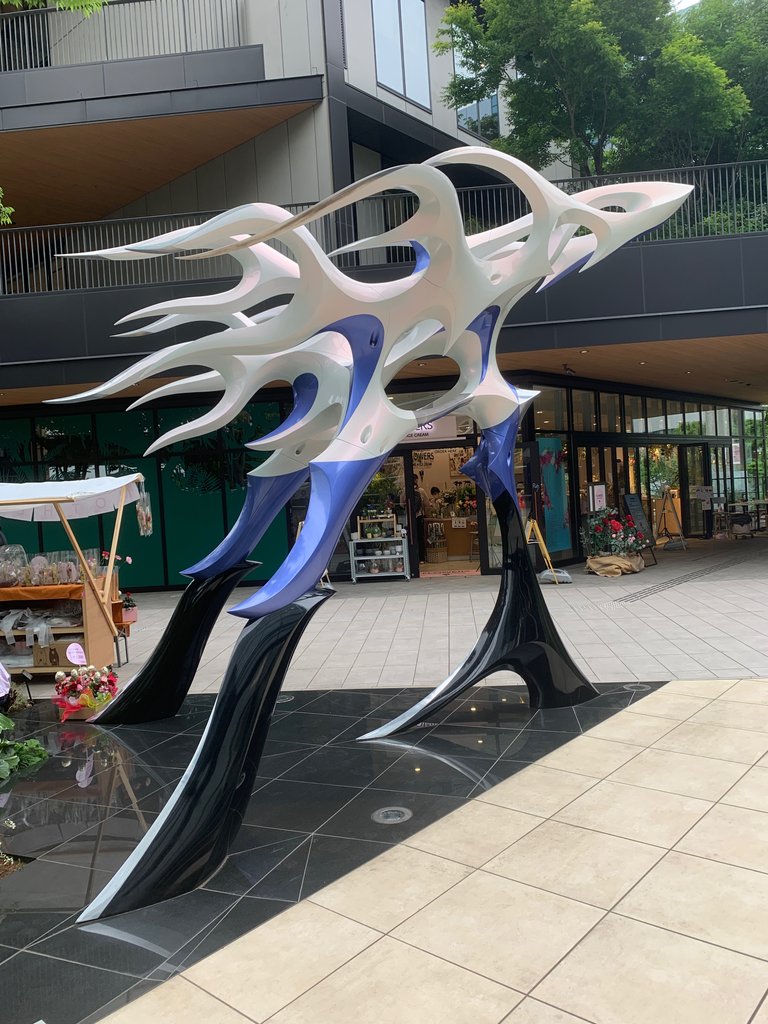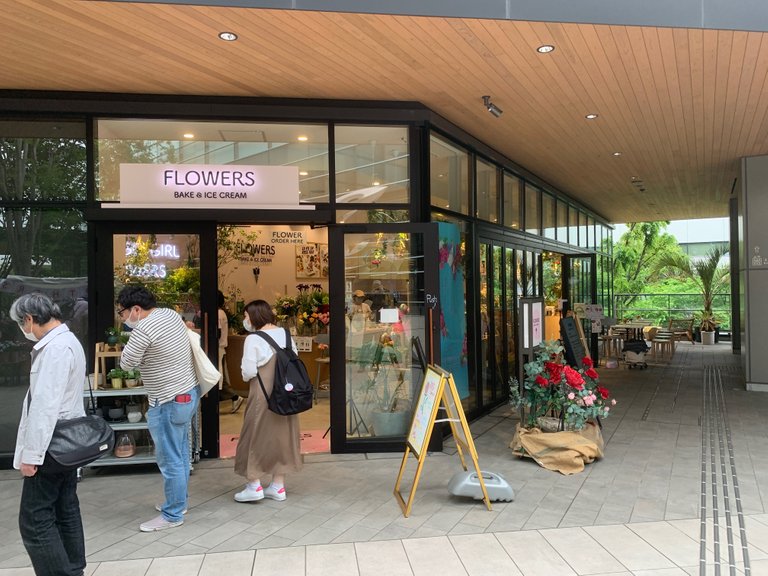 We both found the flower shop very tempting. It would have been nice to enjoy a pastry or an ice cream cone while surrounded by the scent of fresh flowers.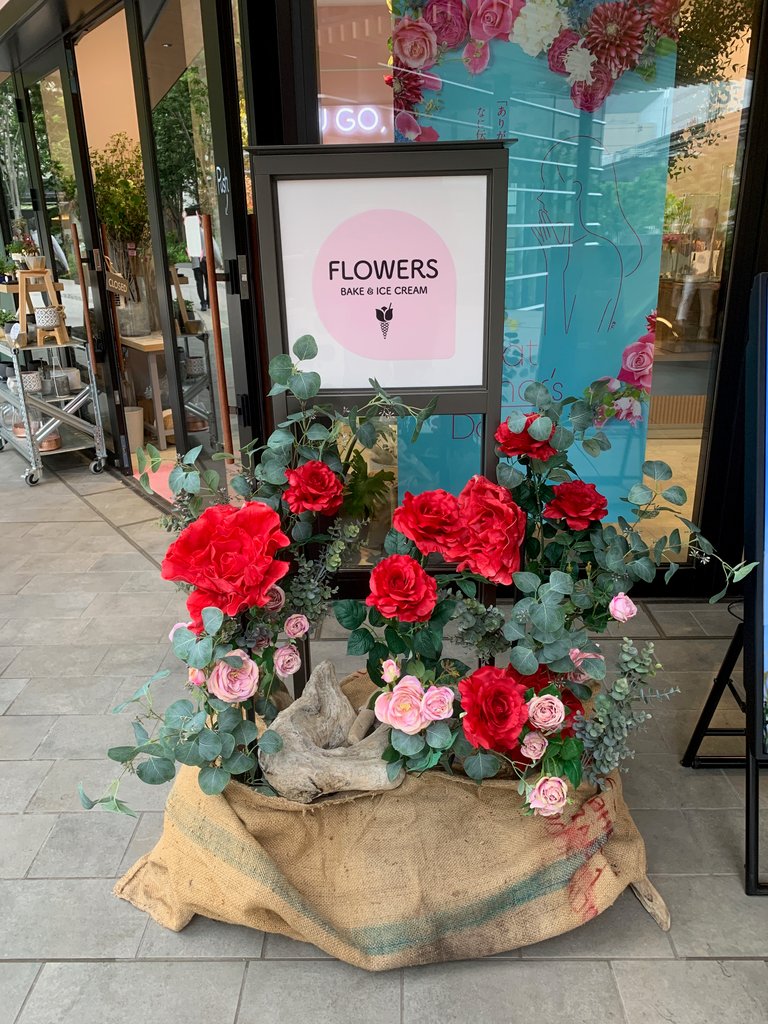 Upon closer inspection of the menu it seemed I wouldn't be able to enjoy it though.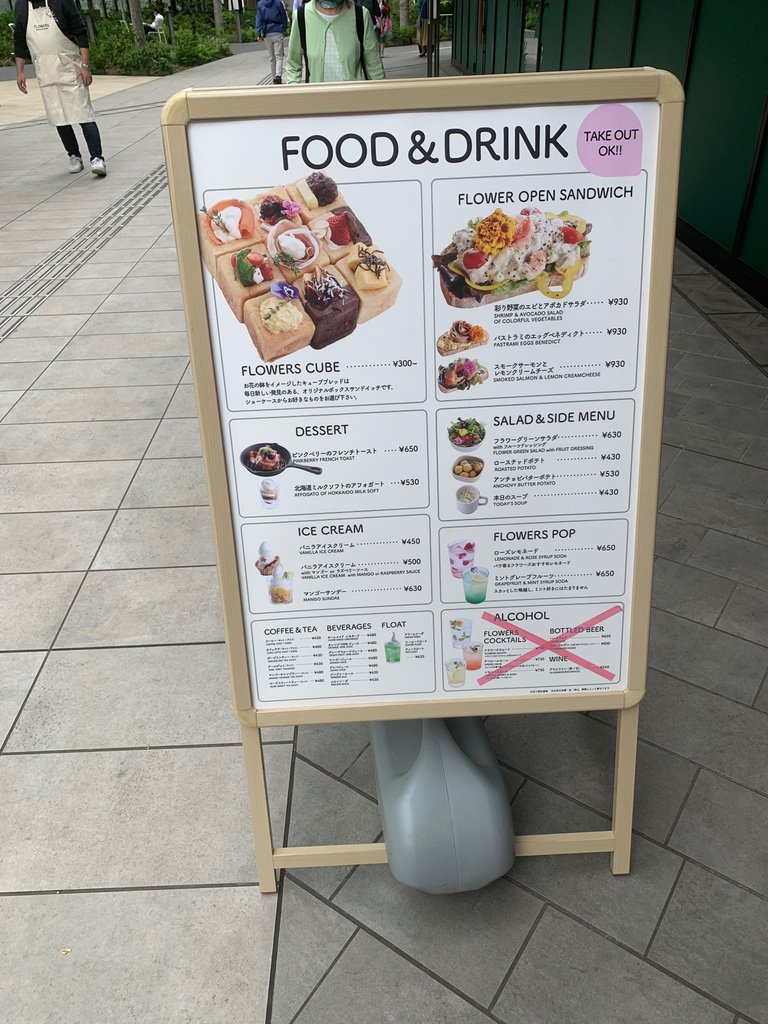 After all we had just arrived and needed to see the rest of the complex before deciding to sit down and have coffee & a desert. So we continued to explore.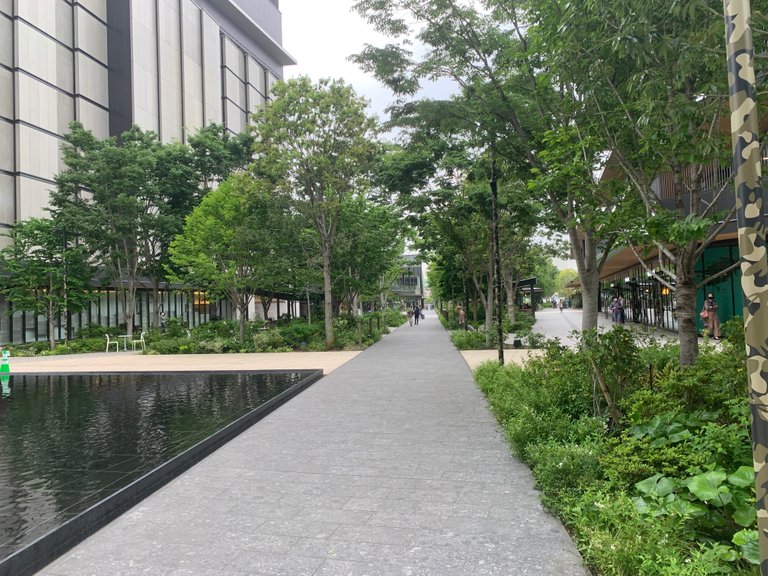 Despite some open spaces devoid of anything, there is a beautiful greenway that spans the length of the complex.
The fountain in the above photo.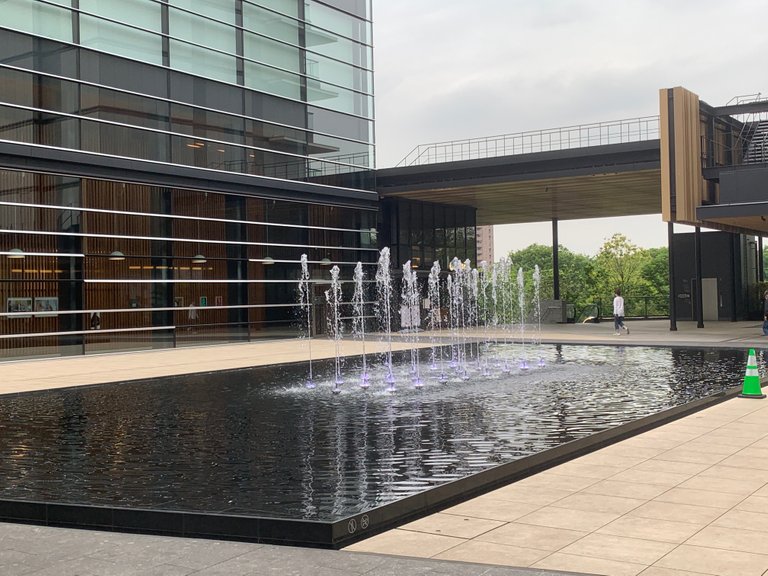 I think I understand some of the minimal, open areas are probably to not obstruct the view of the office buildings and hotel looking over the park.
Moving on we came to the center of the complex and noticed this phone booth off the main pathway.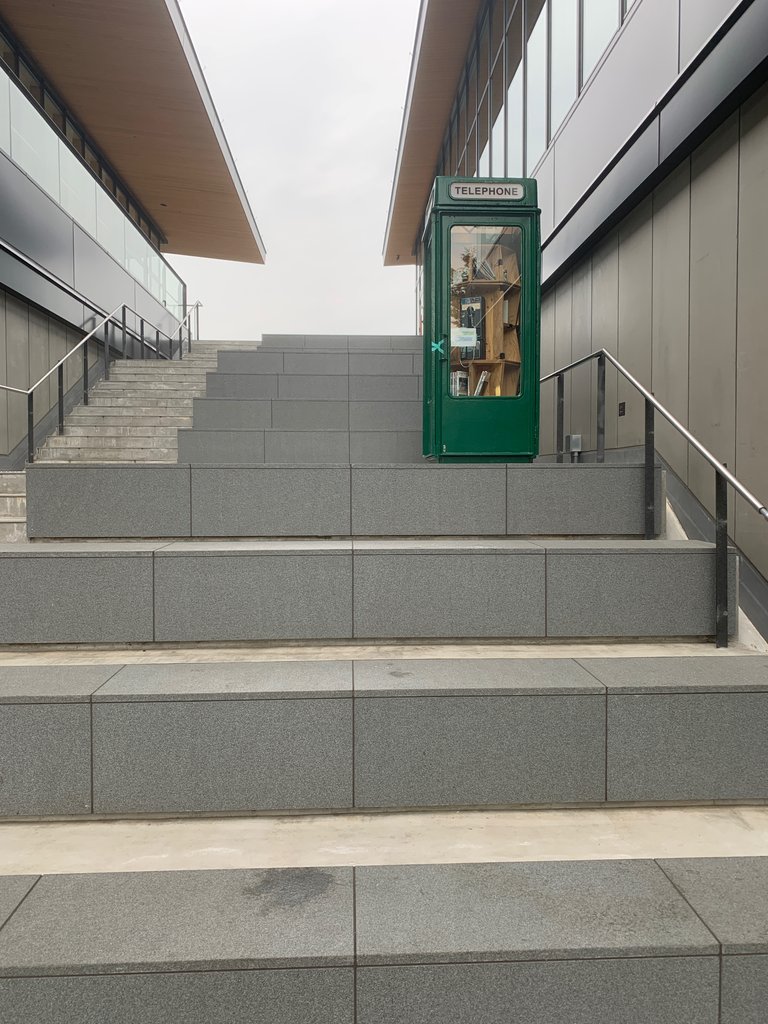 We walked up to take a closer look at it.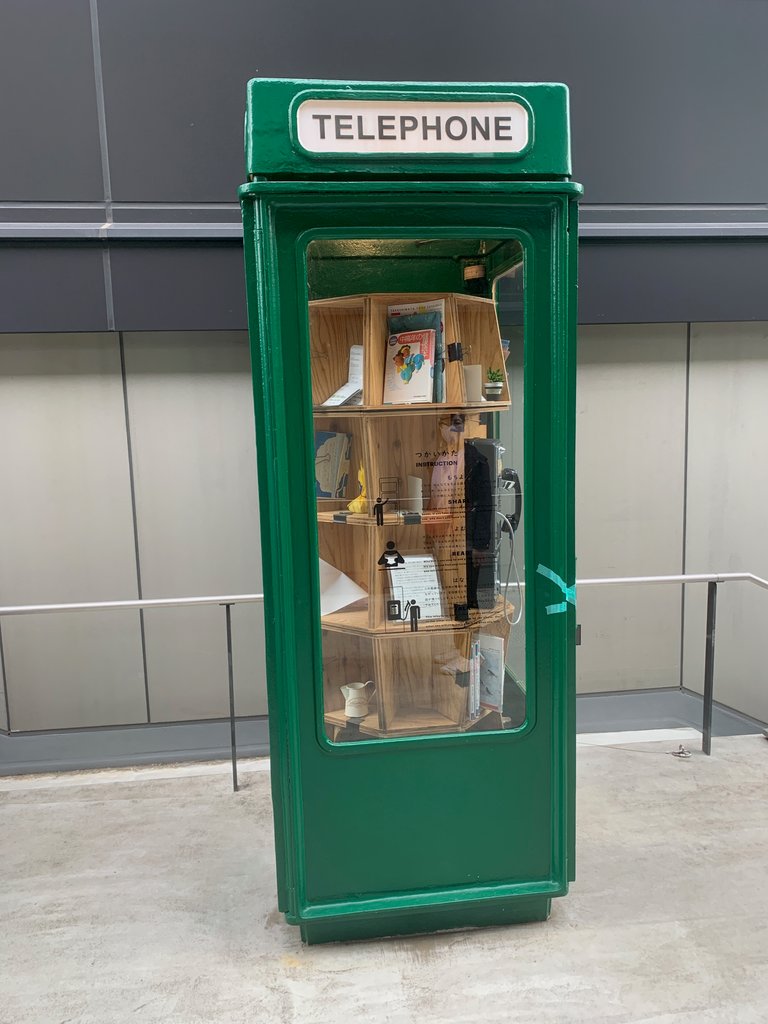 It seems it is a semi-functioning art project. You can use the phone to call a another phone booth across the complex, however due to COVID restrictions it was closed.
This is the similar phone booth across the way.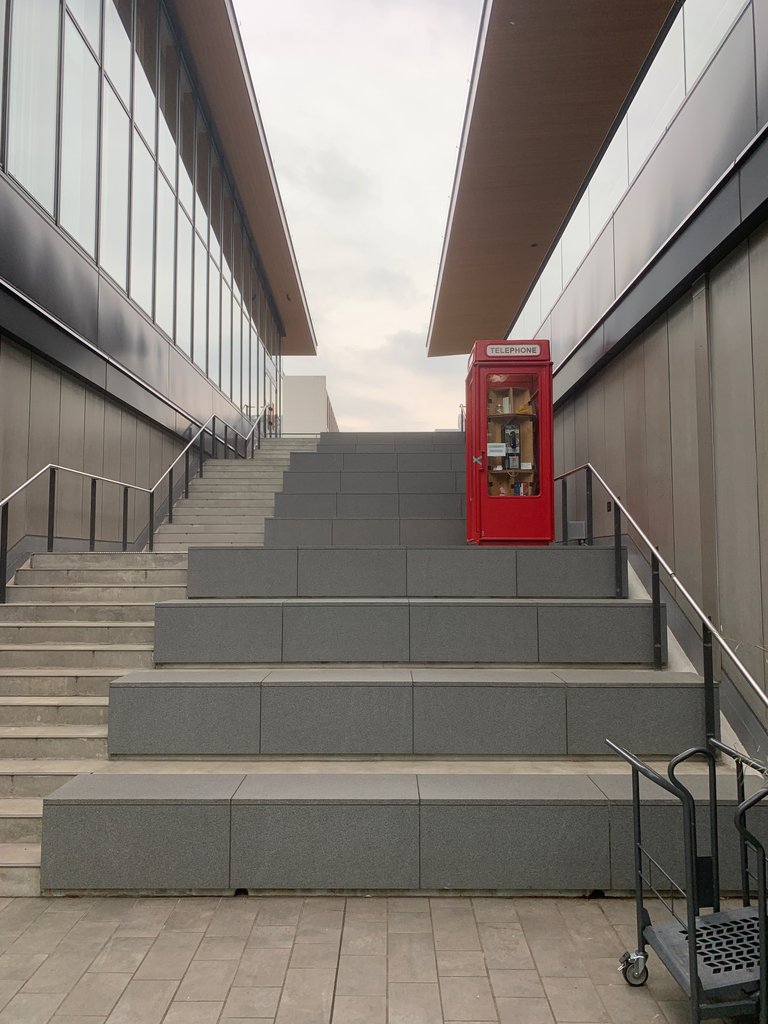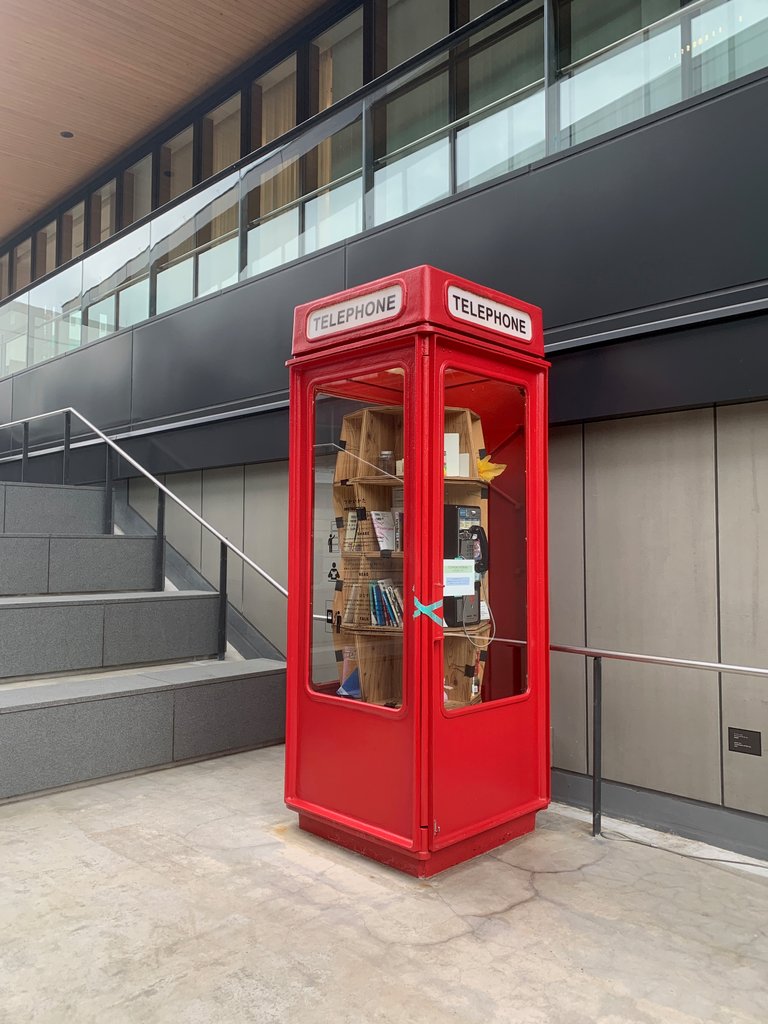 I'm looking forward to going back to prank call people on the other side.
Looking back towards the Flower shop & hotel. Such an interesting visual.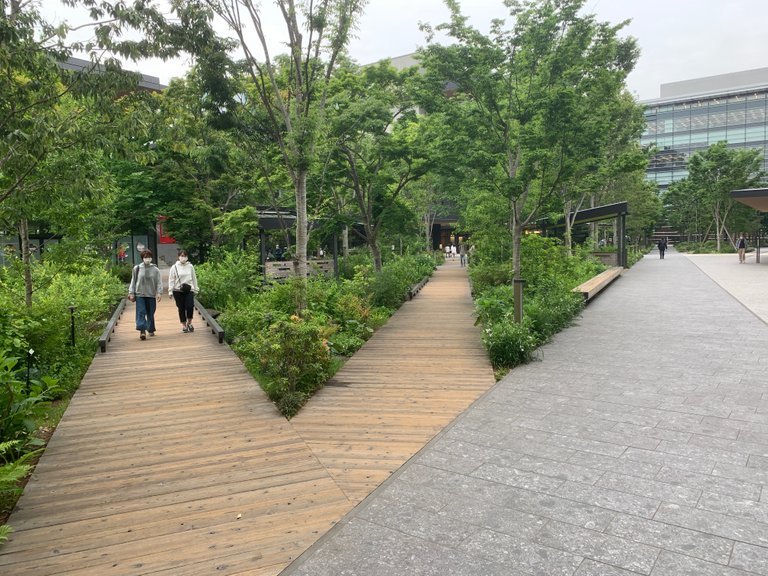 Jumping to the far end of the complex is a grass area sitting in front of a concert hall.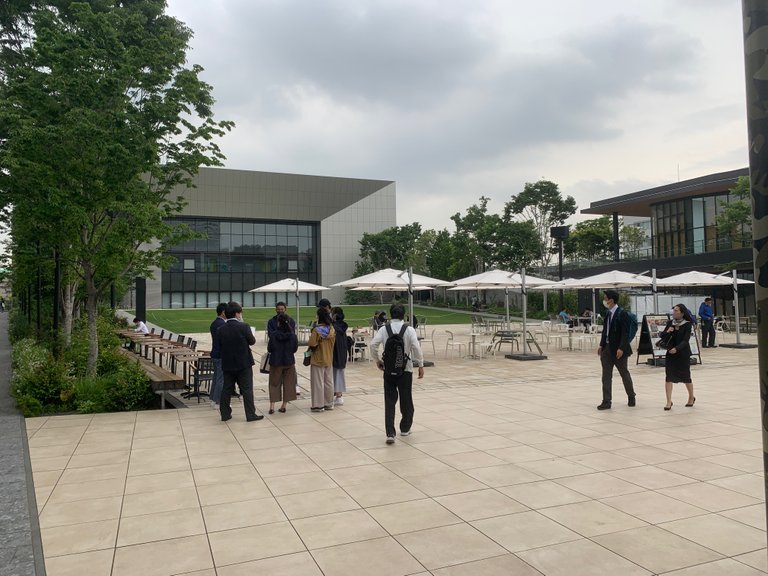 Like the phones, the grass and concert hall were closed due to COVID. We did notice this staircase on the side of the concert hall though and decided to go investigate.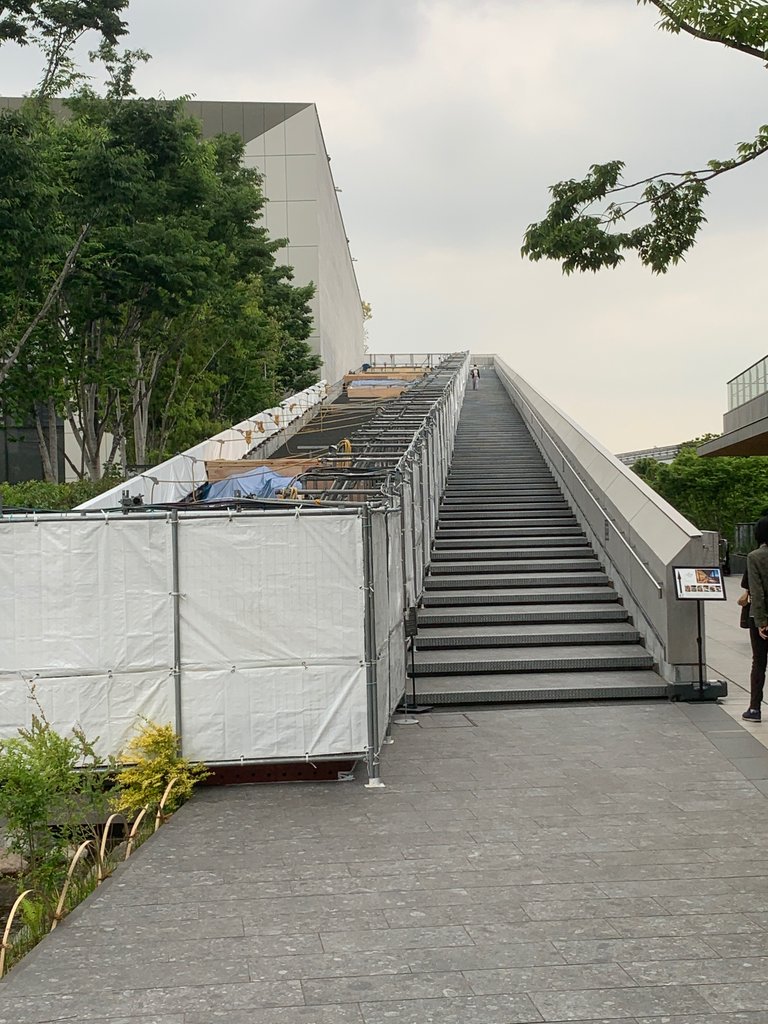 Wow, that's a lot of stairs! We wondered what was at the top of them and noticed a small stand with an advertisement at the base of the stairs.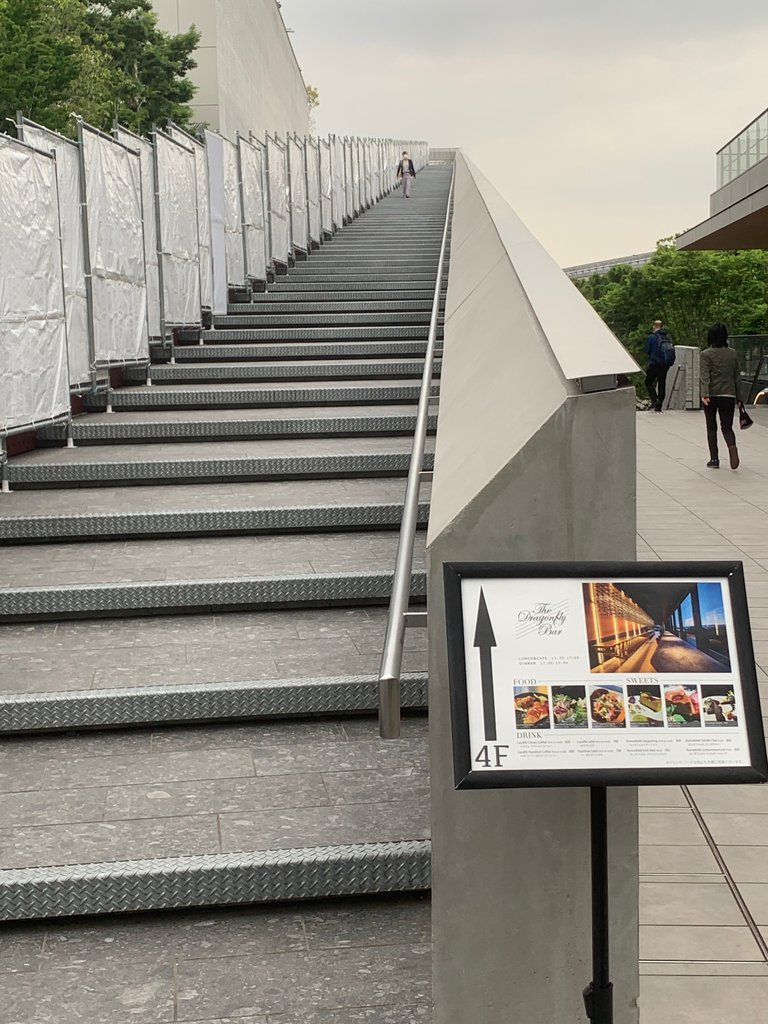 It seems there is a nice restaurant up there. Whether genius or not, You might also build up a bigger appetite climbing the stairs! It also made me think about having to put in some effort for the reward at the top. My wife and I made a promise to each other to eat at this restaurant next time we visit Green Springs.
Looking back towards the way we came in, we started heading back on the opposite side of the complex.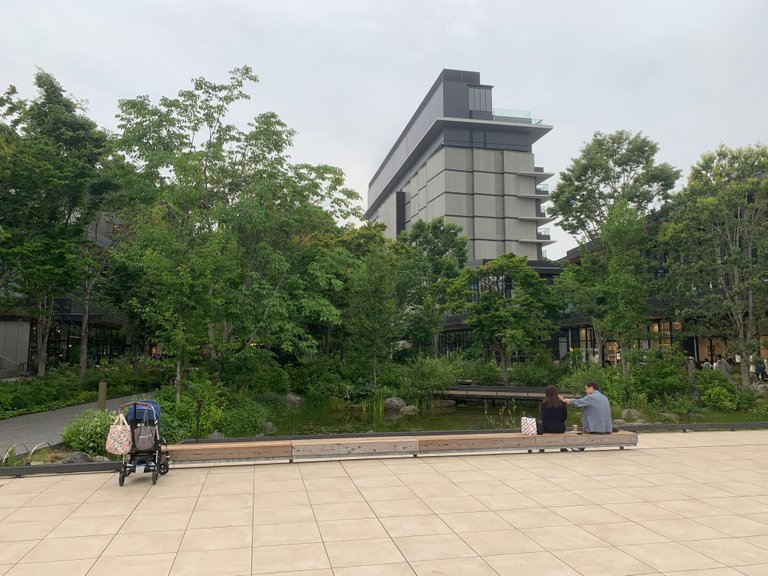 We came upon a store called Rust that both of us could appreciate.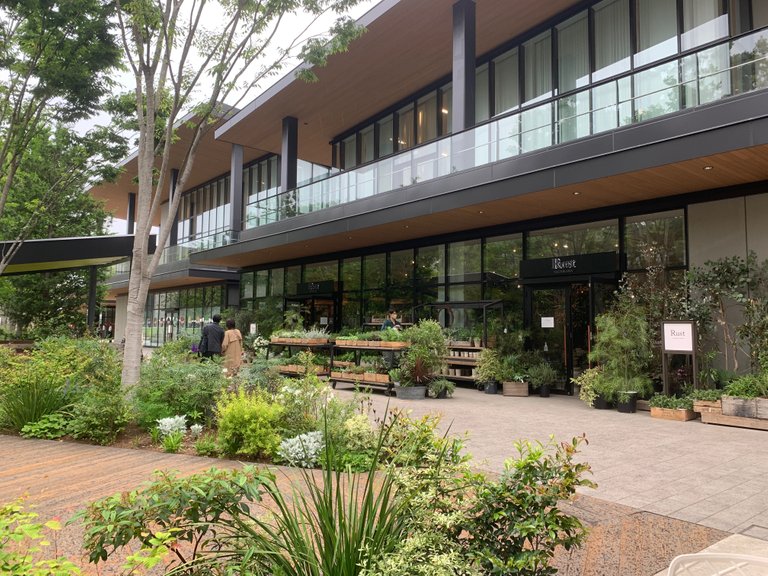 Rust is primarily a plant store with a variety of home accessories created by small entrepreneurs. From rocks to incense Rust has unique items to decorate your home with. Have a look.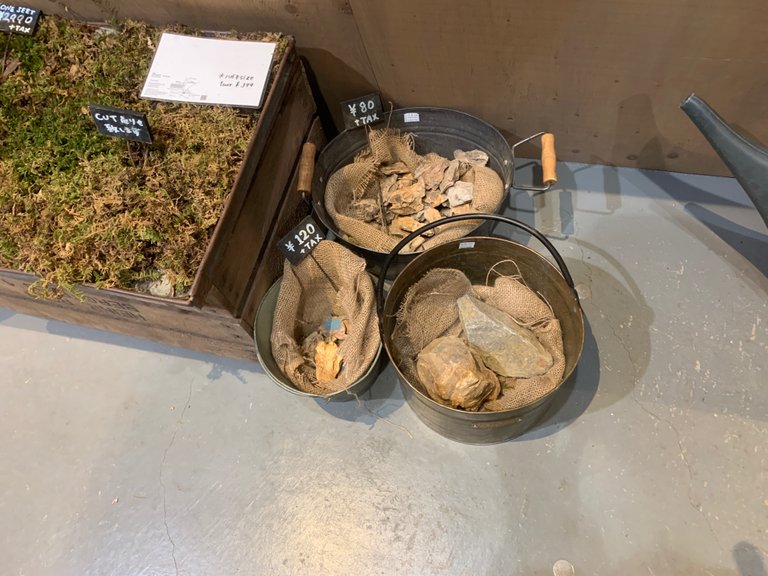 As I mentioned rocks, but also some moss. These are used to create small plant ecosystems like below.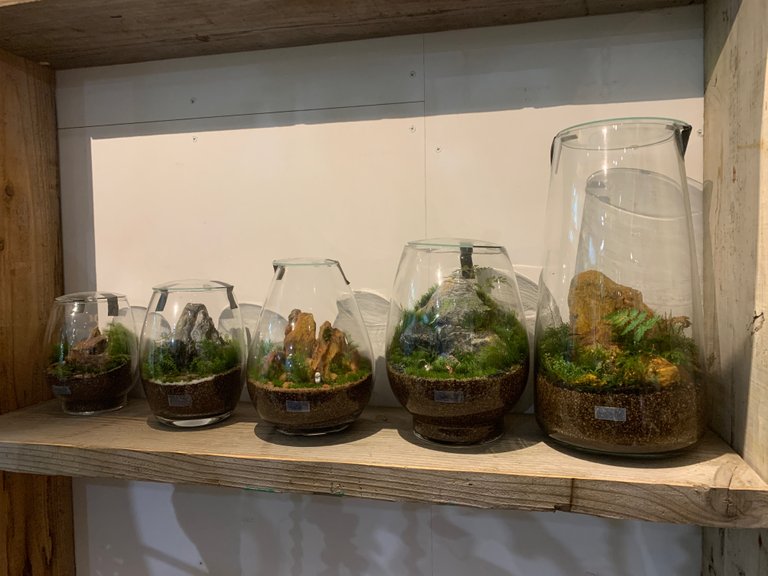 I'm thinking my wife could use one of these at her desk since it doesn't face any windows.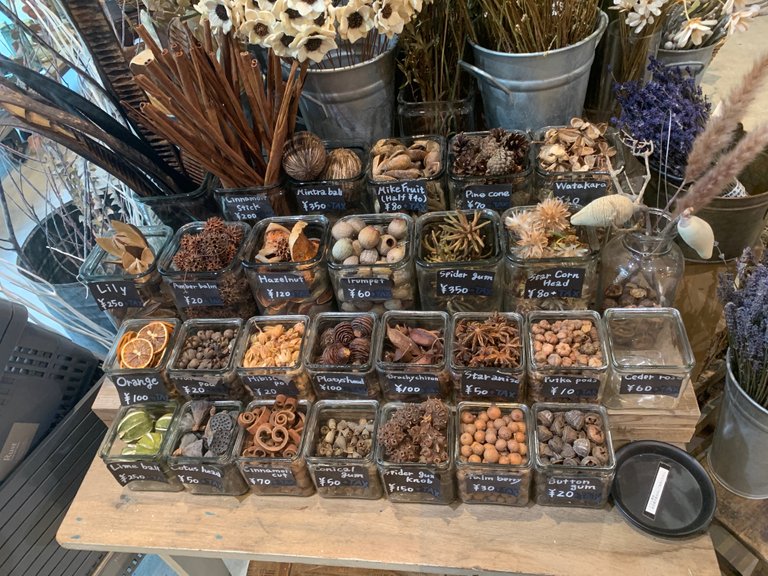 At the back of the store are dried floral goods. My wife loved this space and spent about 15 minutes looking at all the various supplies they had.
Next to the dried goods were hand crafted goods made from said dried goods. For the less creatively inclined instead of making something yourself you could just buy one already made.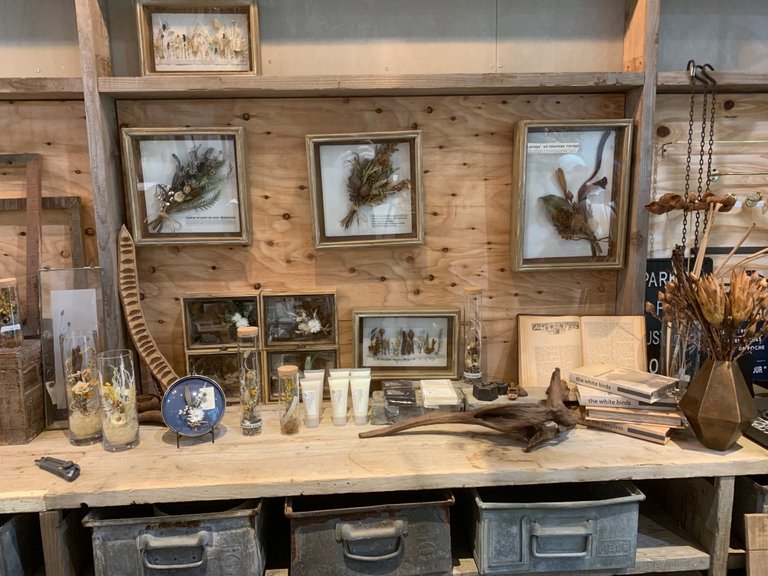 I wandered around the store to look at some of the other interesting things for sale.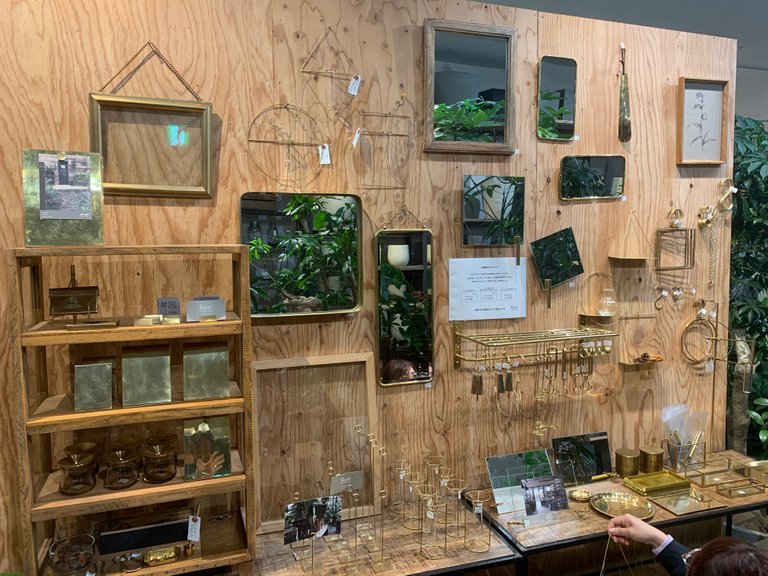 I took particular interest in these incense matches. Just strike the match and place it in the incase dish.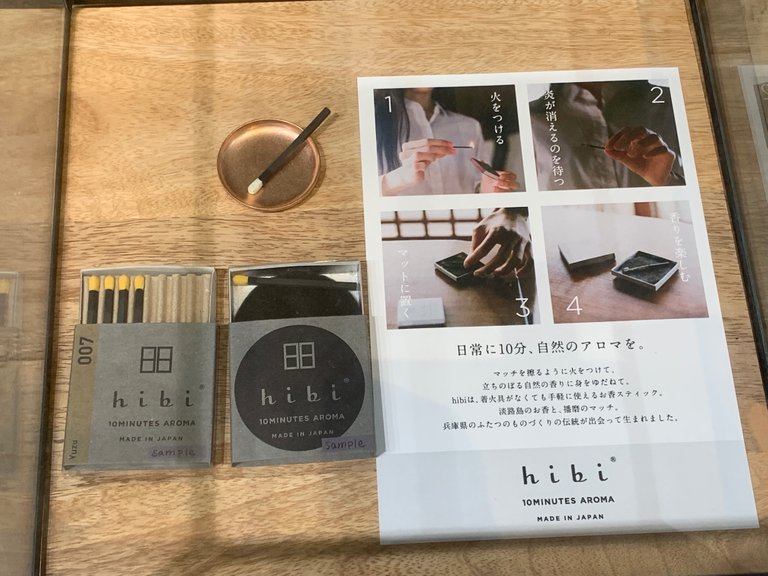 While we didn't buy any of these, I thought it was a very cool idea. Maybe next time.
After some shopping we decided to grab coffee and snack. Just outside of Rust there was a coffee shop named Good Sound Coffee right in the middle of the green space, so we decided to grab some caffeine & sugar and relax.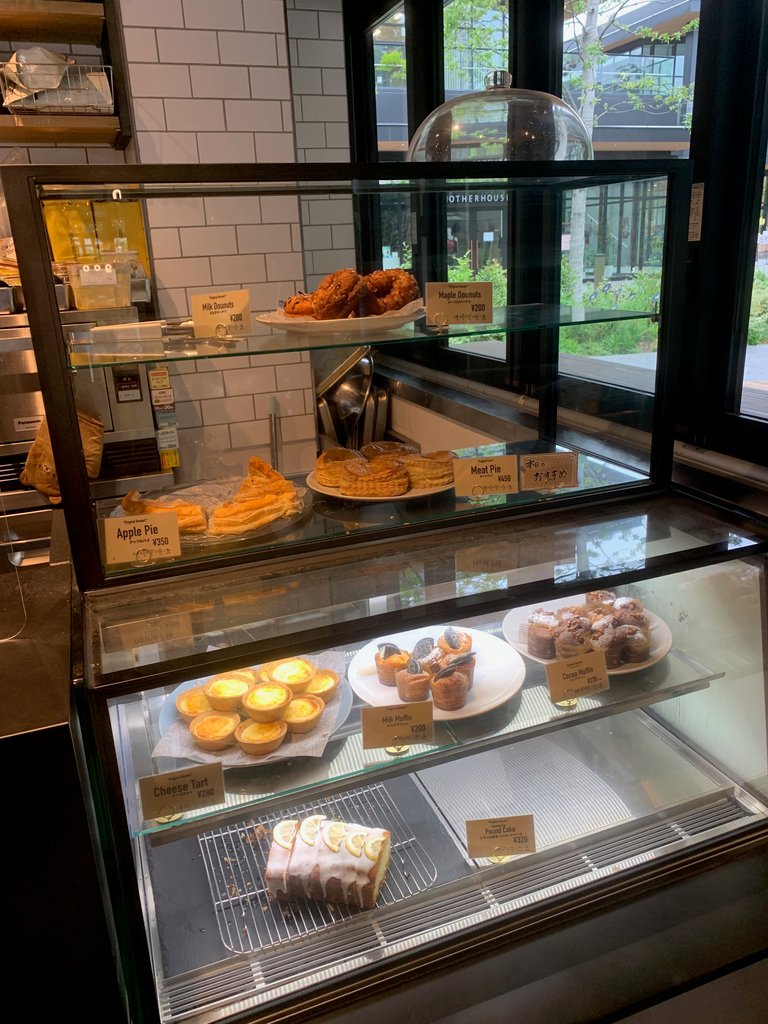 Everything looked good, but my wife reminded me that I had been enjoying myself too much and I should watch what I eat. So I went for the petit choice....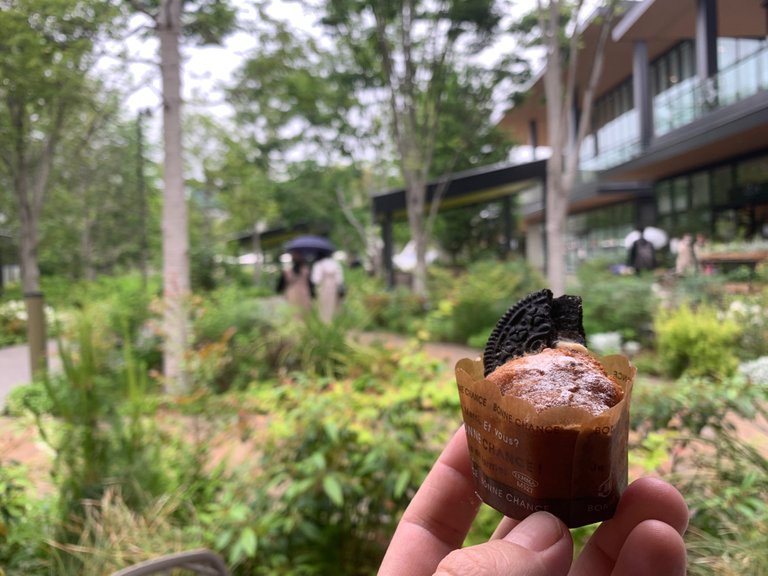 A milk muffin topped with an oreo.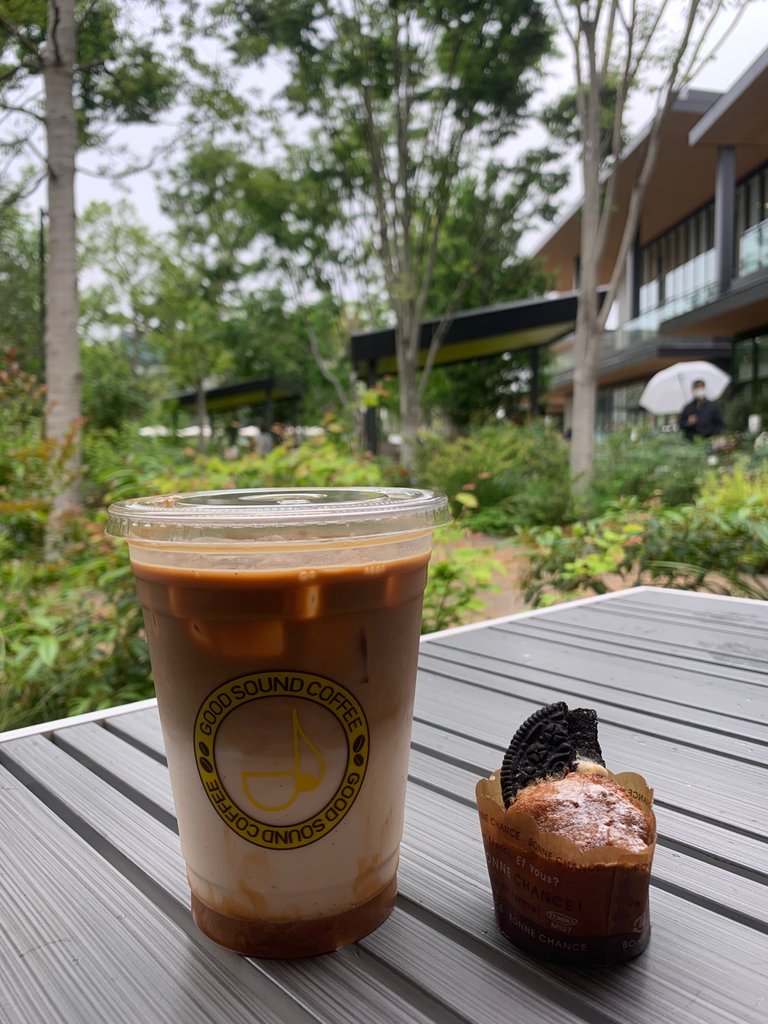 It went nicely with my coffee and I was guilt free!
As I went to open my napkin I noticed a nice message. It still makes me smile as I write this.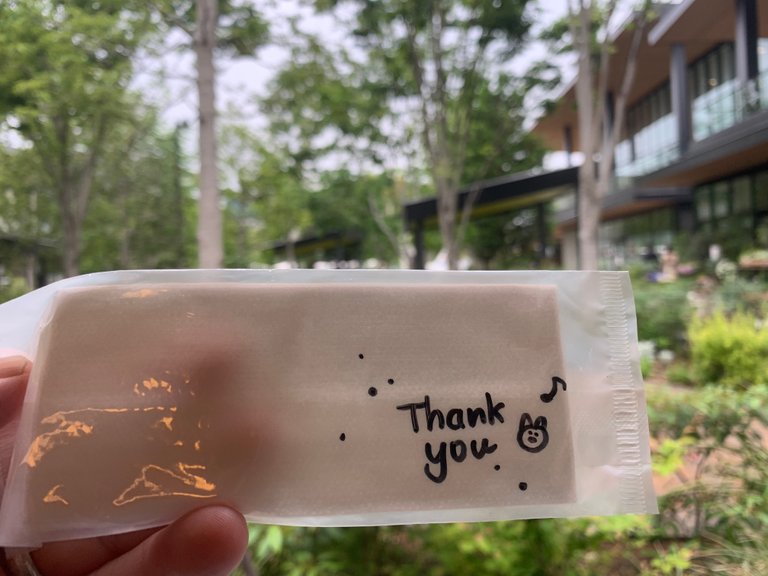 That was the end of our visit to Green Springs. It's still a very new development, but I can see it becoming a very popular space due to the layout and variety of retail spaces. I'm very much looking forward to visiting again, hopefully in September. If I do I'll be sure to write about the restaurant at the top of the stairs.
Tachikawa is a fun, little town with lots to do. If you are visiting Tokyo it's about 35 minutes west of Shinjuku. There is a large American Air Force there too so English is a bit more common and there are lots of pubs & restaurants for English speakers like Sakamichi https://hive.blog/japan/@rt395/sakamichi-brewery-in-tachikawa