I'm in transit back to the US with a 4 hour layover in Seoul and it still shocks me that airports are ghost towns on this side of the globe. The nice thing about that though is you can get scenes you couldn't get in the past.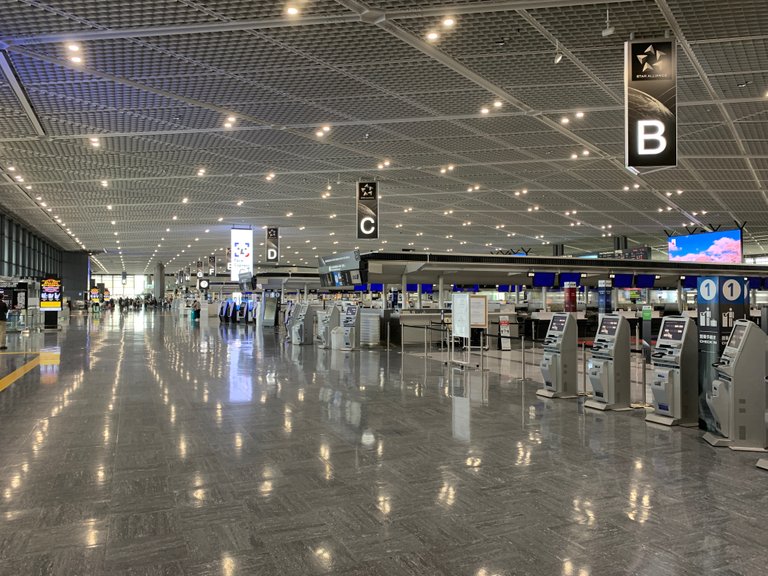 I departed from Narita for Incheon, but I made sure to get some photos before I left.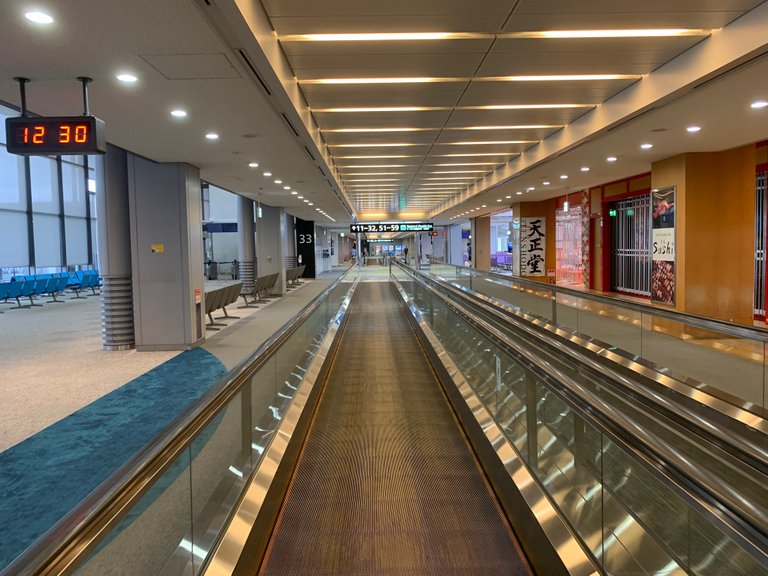 I haven't been to Narita since before COVID hit for two reasons, Haneda is so much nicer to fly into for the same price and I have to rent a car when ever I return to Japan because I am not allowed to take any public transportation.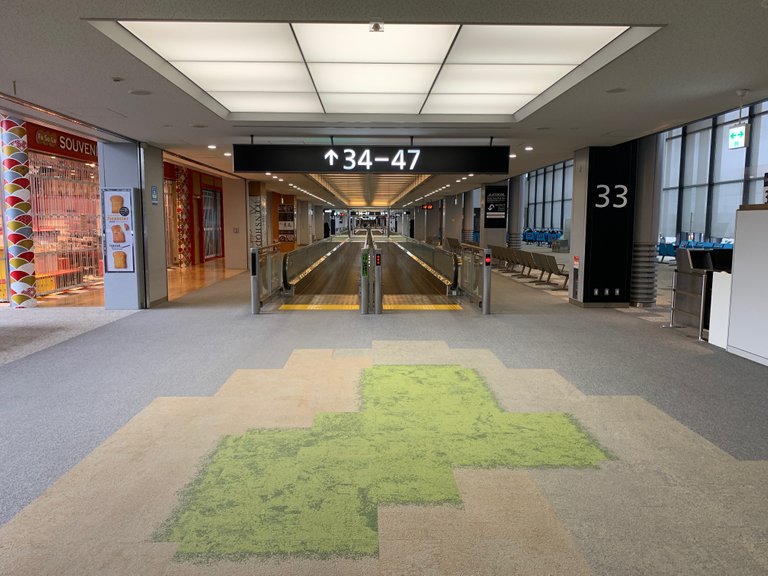 I must say it was nice to see a different airport again. It actually brought back memories of when I met my wife here about 20 years ago when sh greeted me as I came back from the states.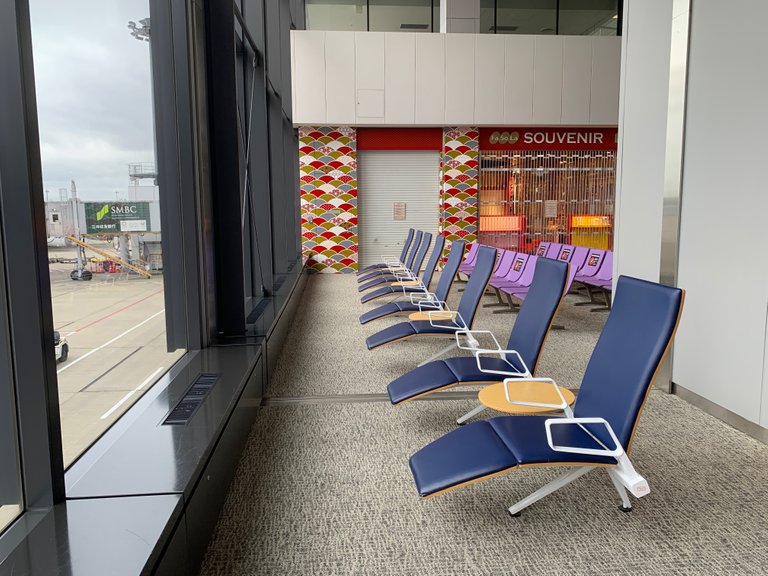 Those seats look nice, but they were not comfortable at all.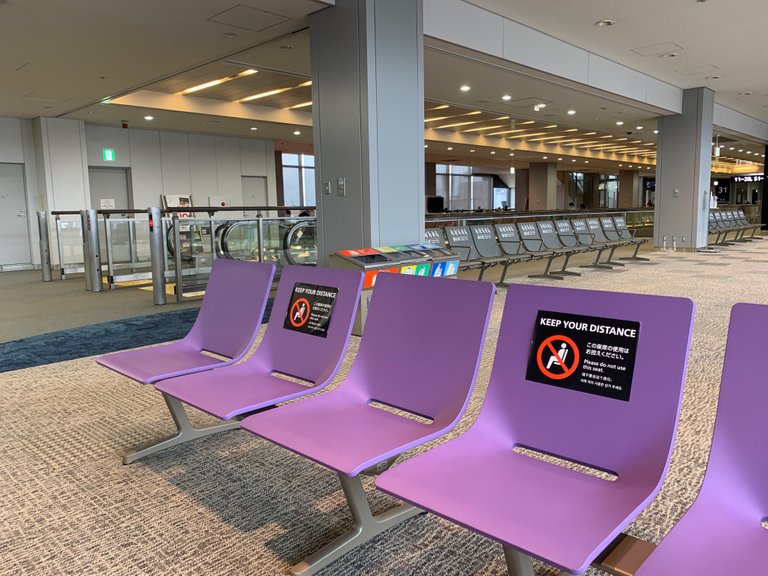 Even the vending machines appeared to be lonely. I felt sorry for them.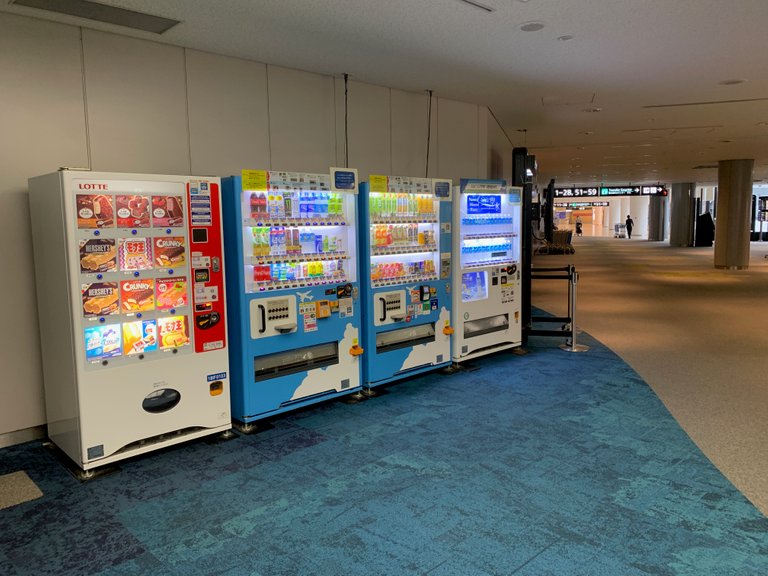 Vending machines are an overpriced friend you are often happy to see in Japan.
And then we were off to Korean through the cloud on a rainy day.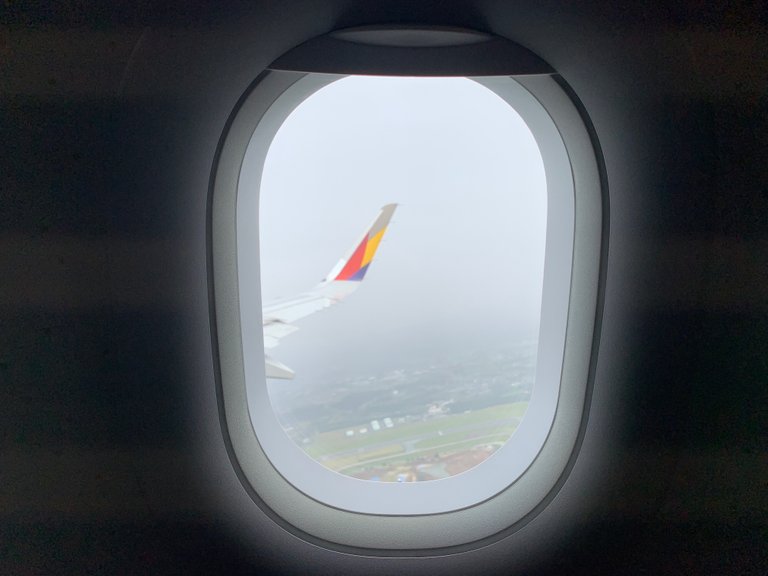 This is the second time I've flown into Seoul. Both times however it's just been for a short stop over. I've never been to the city unfortunately.
One thing I noticed that I hadn't last time are the large amounts of tower mansions, large, concrete condominiums.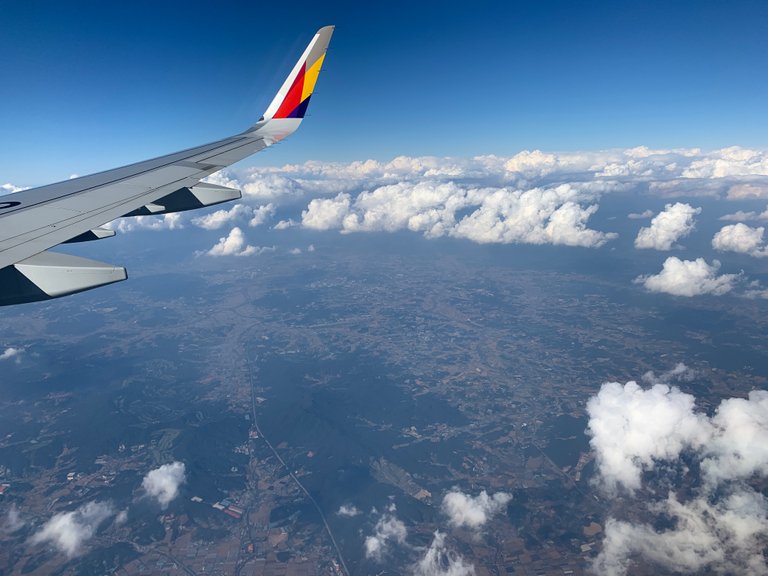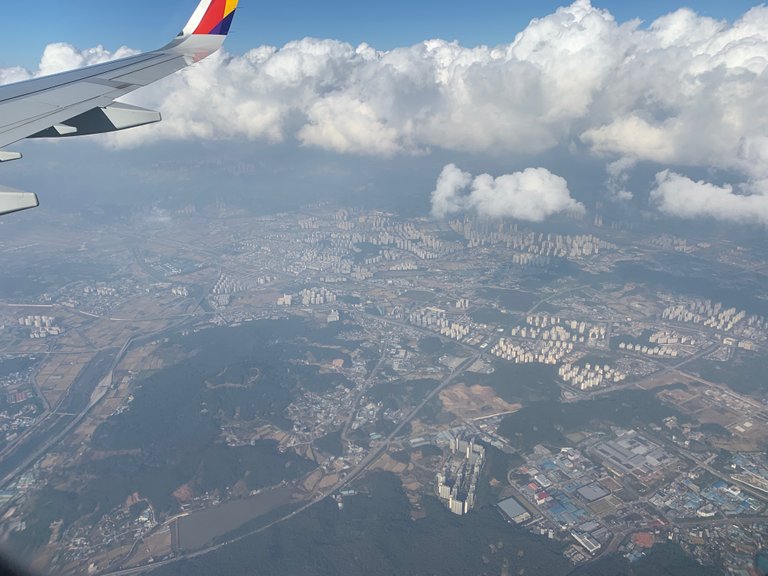 In Japan you will see 1 or two clustered together, but from the air it looked like you could have 10 of them in a cluster. Huge developments which make me really want to get out and see the city sometime.
Landing, this was as close I got to downtown.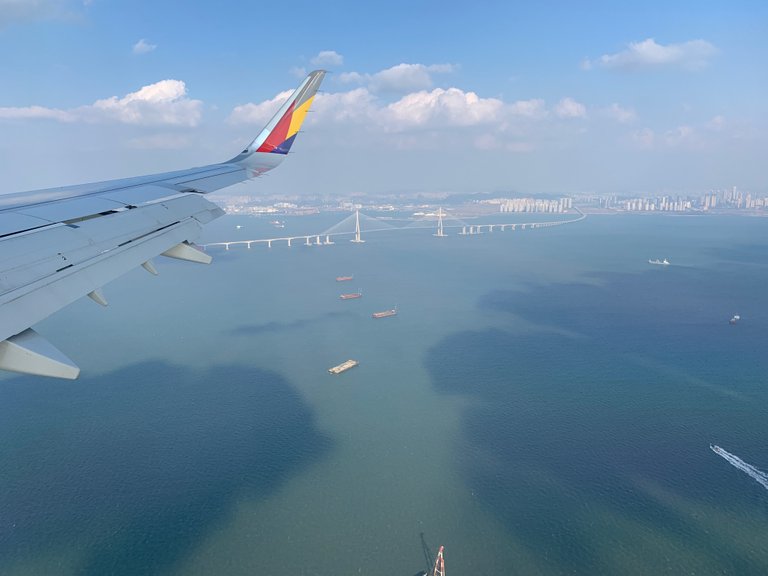 Like Narita, Incheon was empty.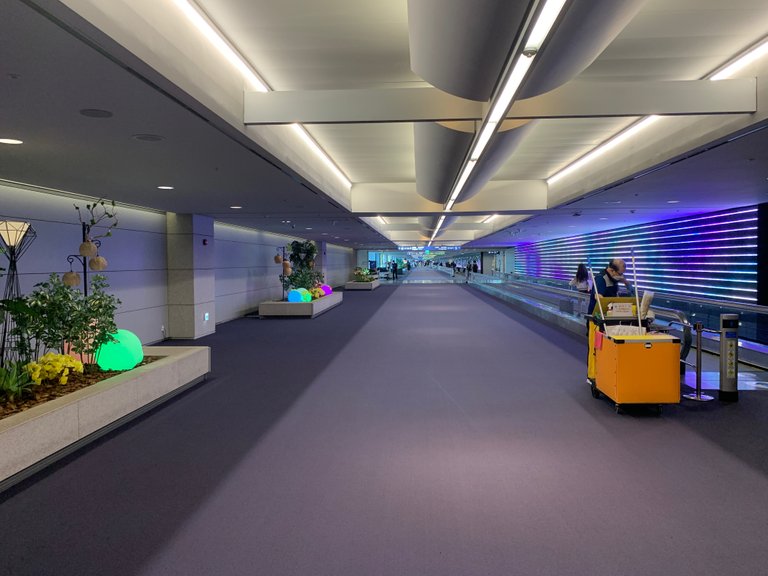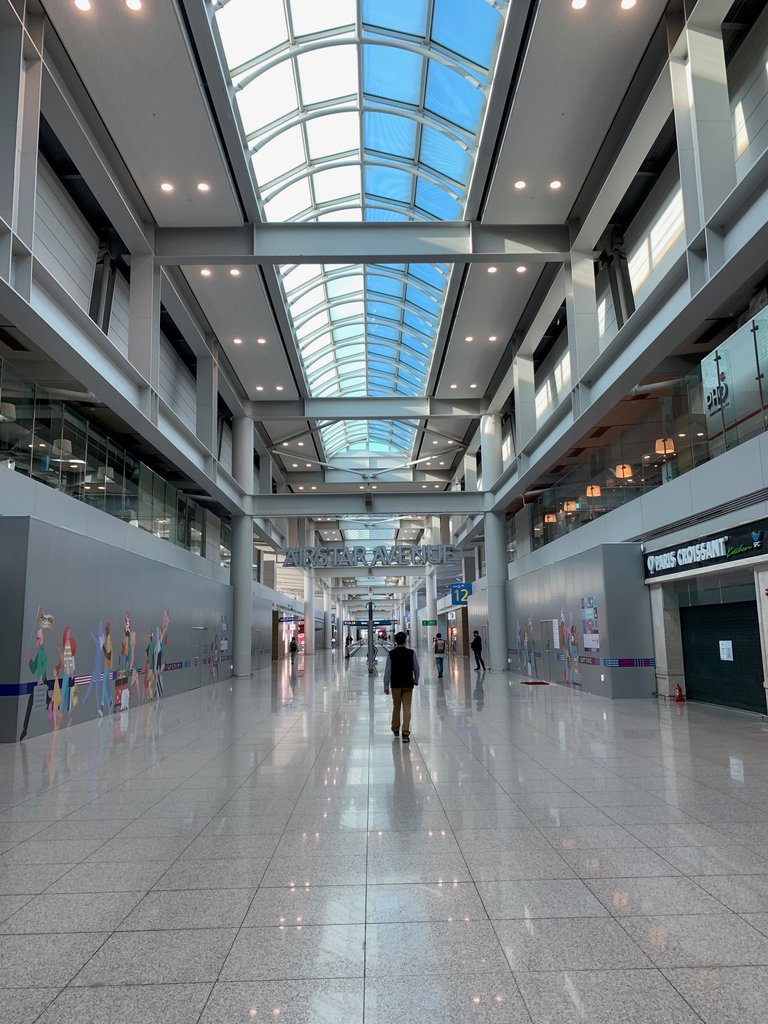 I saw something to brighten up the day upstairs in the food court, but unfortunately it was unmanned too.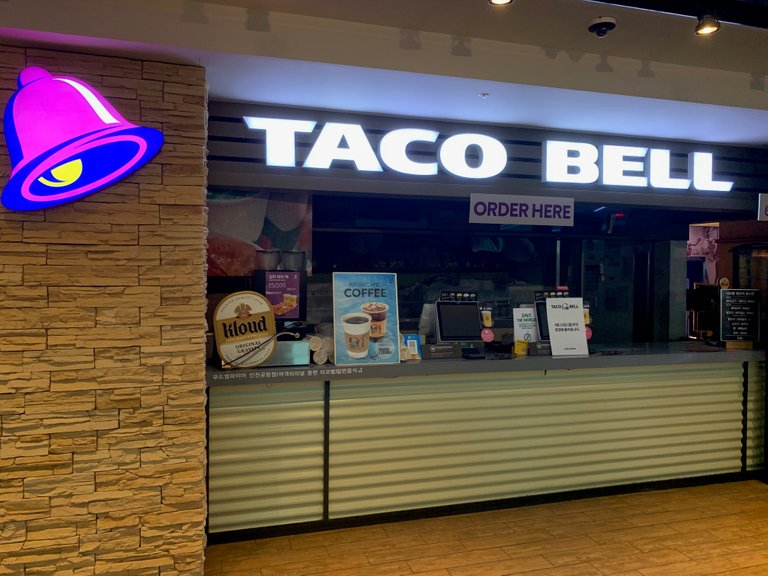 So I continued on to my gate to get my bearings and came upon a procession of a re-enactment of the Emperor & Empress of Korea.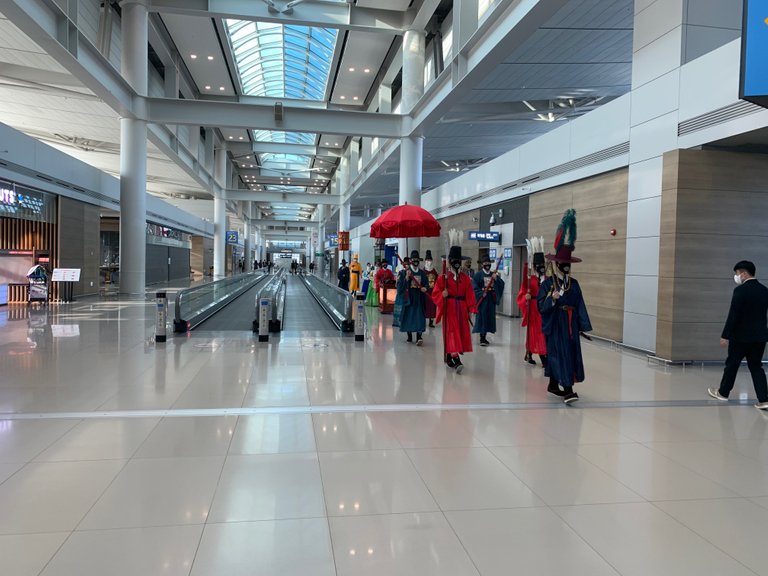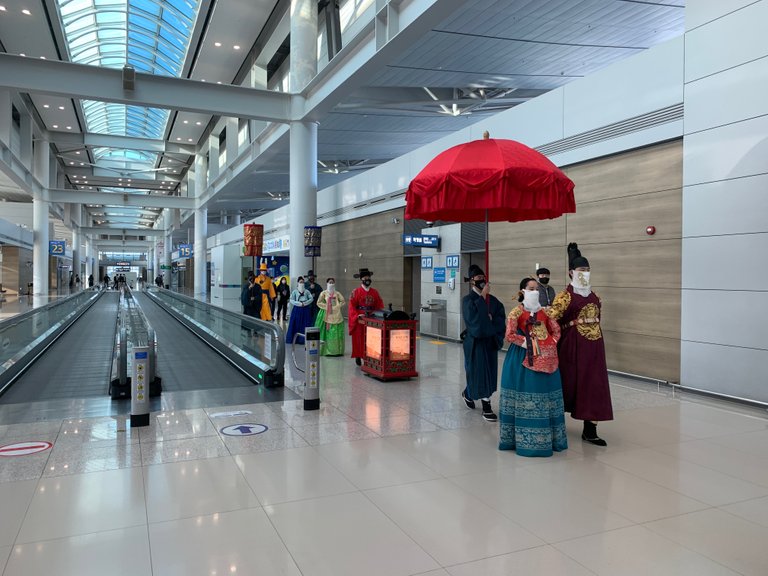 As I made it to my gate there was this cool lounge area I decided to take a nap at.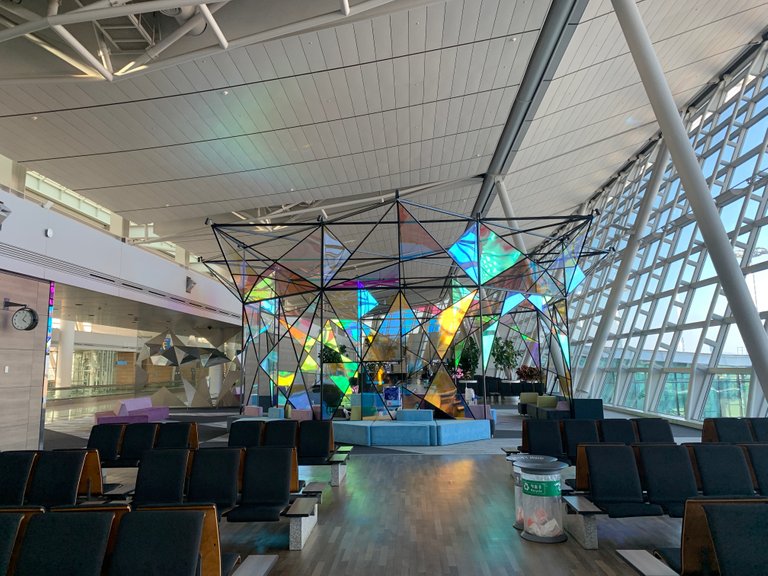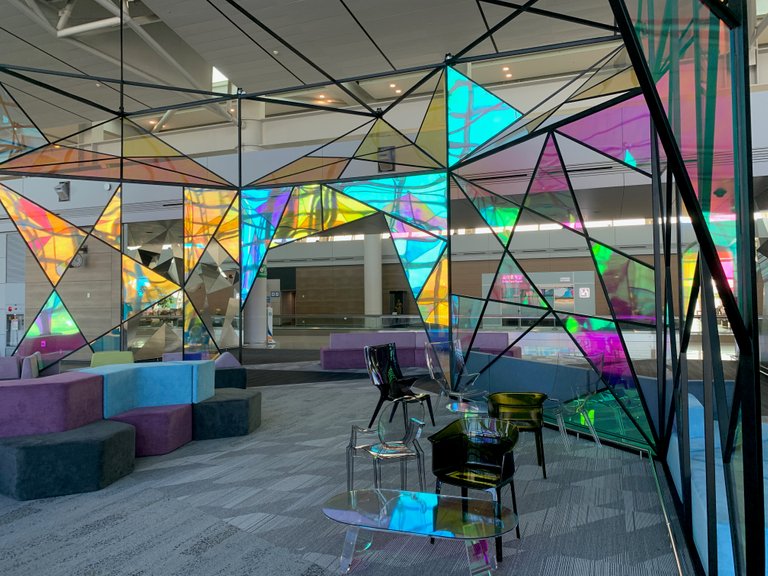 It was nice to be able to rest without fighting any other people for a spot. Yes, I took my shoes off.
When I got up I looked around a bit more and just across from my gate was a Dunkin Donuts.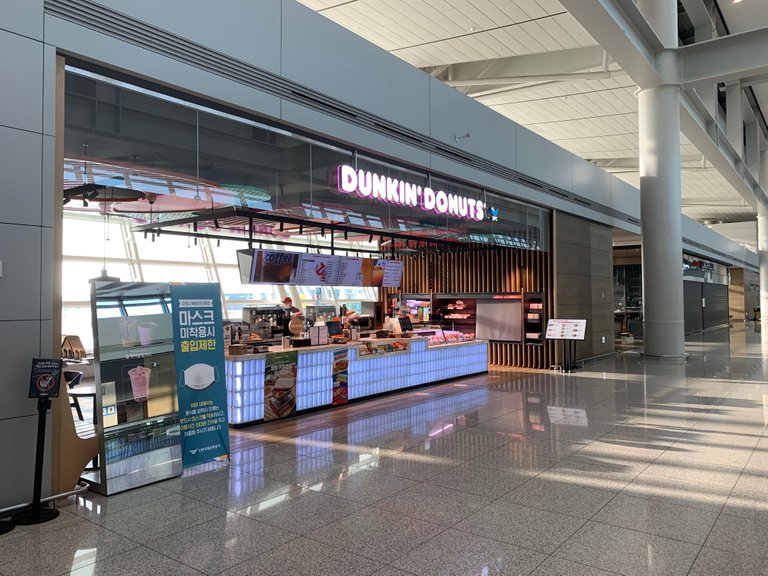 A coffee & donut sounded good, but which one??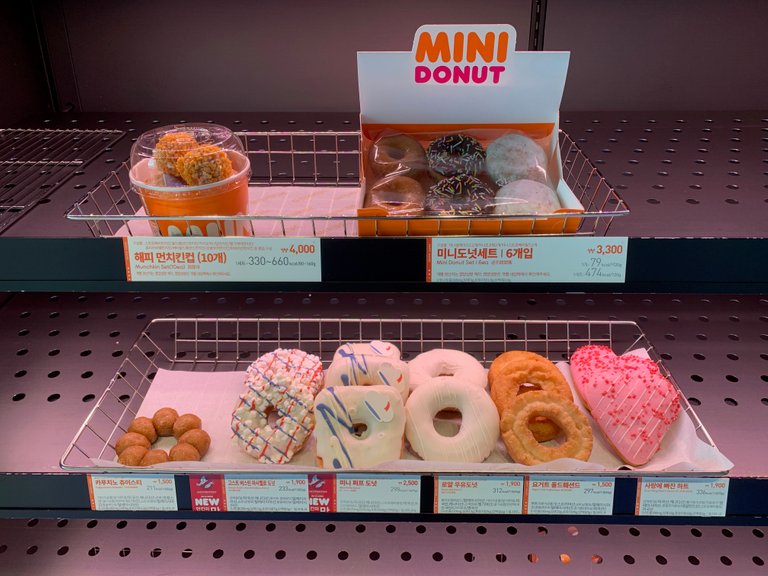 Take a guess and I'll show you at the end of this post.
About 1 hour later the sun bid me good night.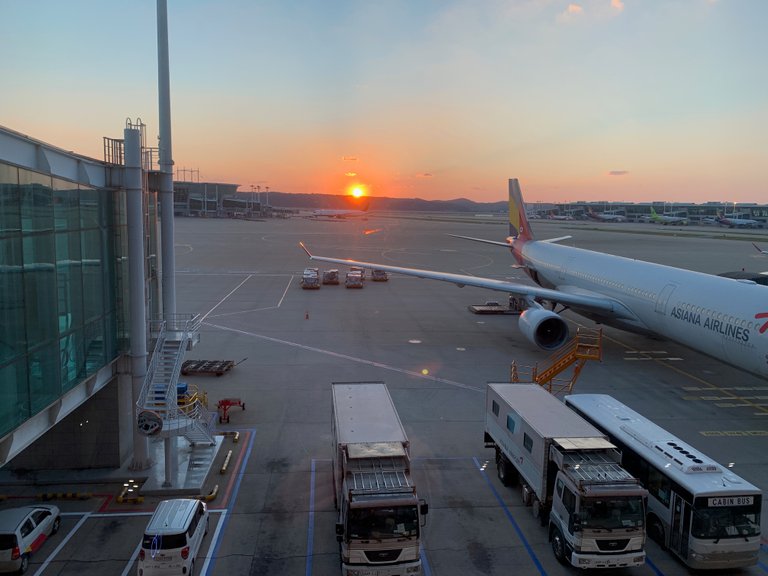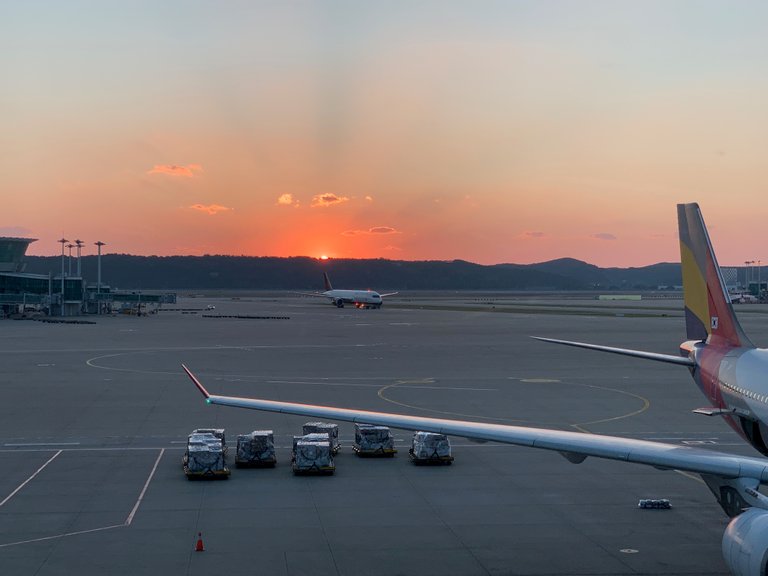 And now I wait for an almost 12hour flight to Los Angeles. Ugh. Another nice thing about Haneda is the flight is usually about 9 hours. Those extra 2-3 hours kick my ass these days so I'm not looking forward to boarding. Hopefully the plane will be empty and I can spread out and lie down, get some turbulence infused sleep.
So, what was your donut guess?
A heart of course. So I could take a picture and send it to my wife whom I already dearly miss.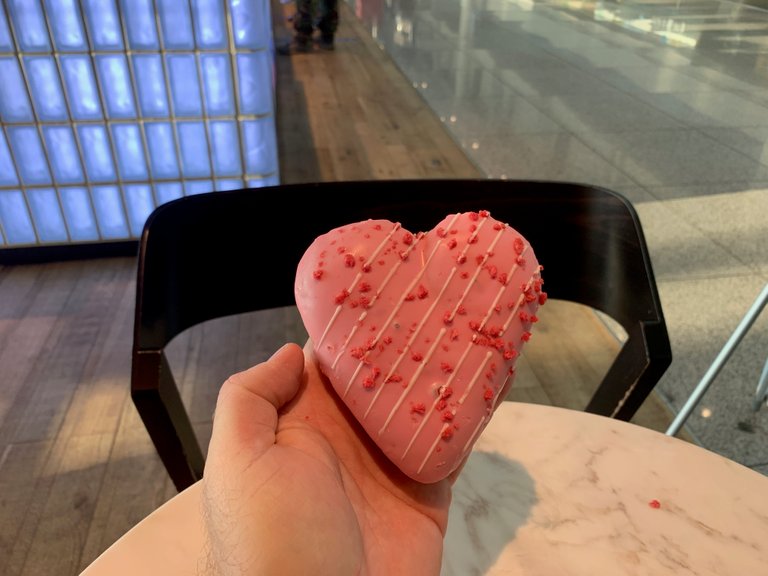 It tasted like an American donut and had both jelly and cream filling. The flavor was meh.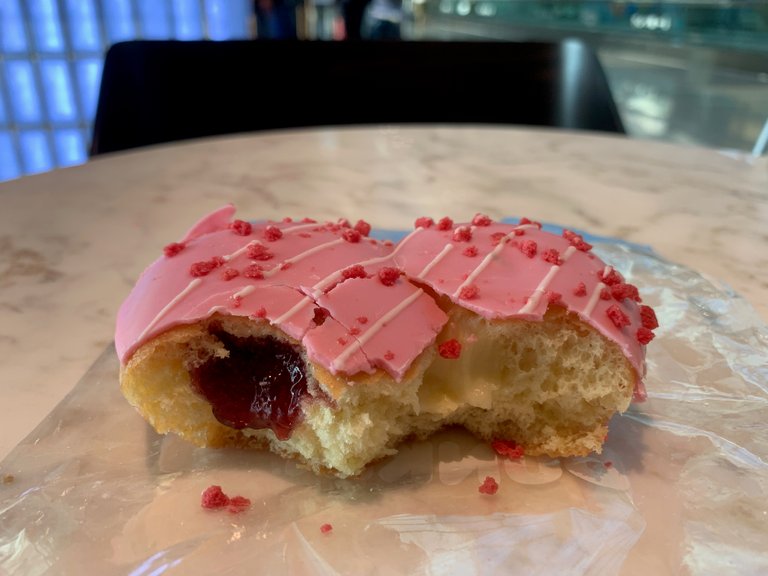 Wishing you and yours all the best. Thanks for reading!