Yesterday I went to photograph Kichijoi, a trendy area in Western Tokyo. Near Kichijoi Station there is a world famous attraction, the Studio Ghibli Museum. Studio Ghibli is the animation studio famous for My Neighbor Totoro, Sen To Chiro(Spirited Away), Kiki's Delivery Service, Ponyo and many other anime films & shorts. In fact they are pretty much a national treasure in Japan.
I wasn't actually able to go into the museum because you have to buy tickets one month in advance, but I was able to see the grounds and take pictures and video.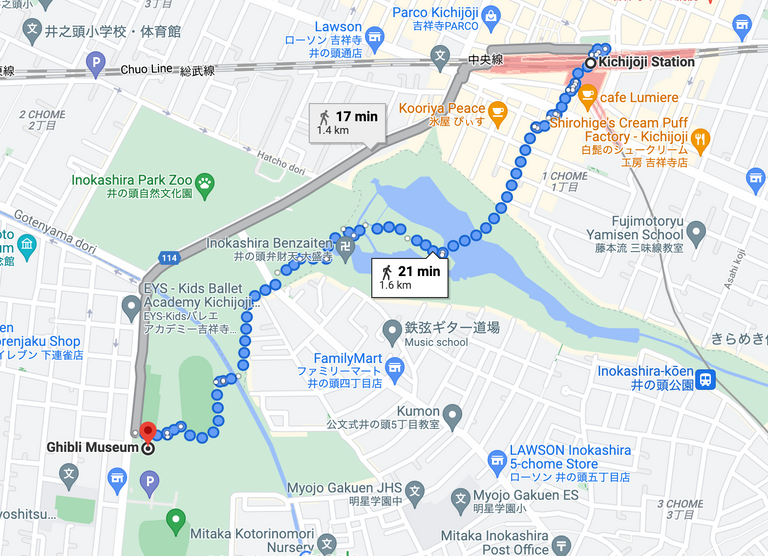 The museum is about a 20 minute walk from Kichijoi station through Inokashira Park, a wonderful place to visit itself. I'll write about it in another post.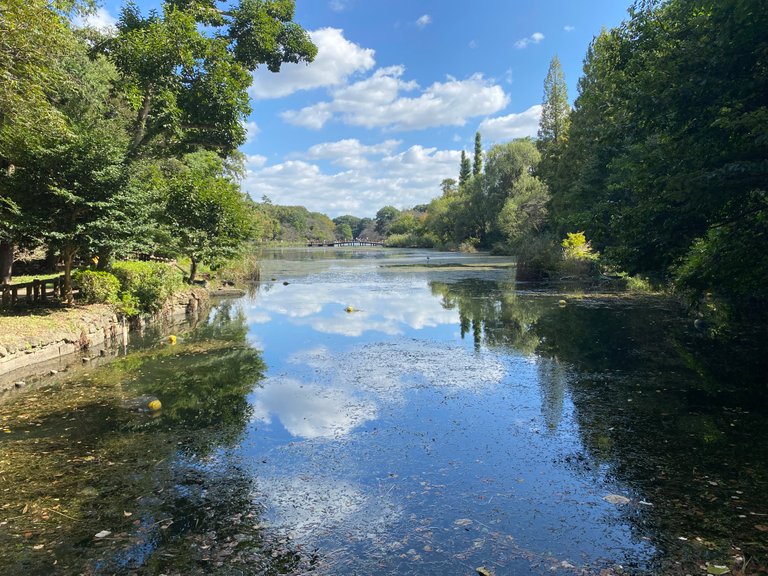 There are 3 entrances to the museum grounds, 2 from the park and one from the street.
When I arrived I was surprised to see an gate open and thought that maybe it was open to the public for the day and I would be able to get in. However I would soon find out that was not the case and that this was a common area.
Side Gate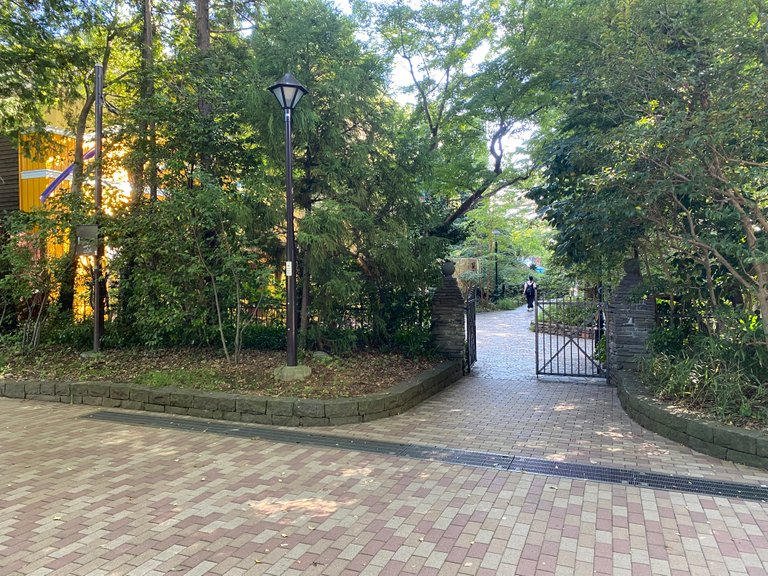 Street Gate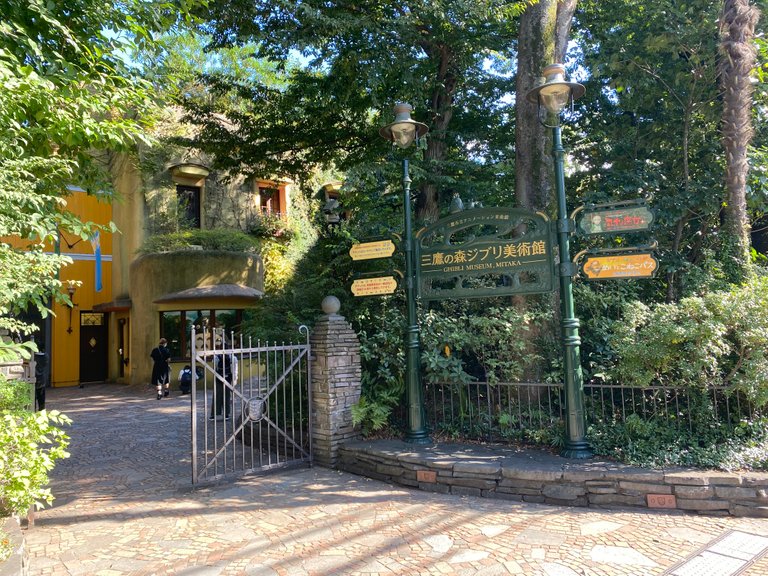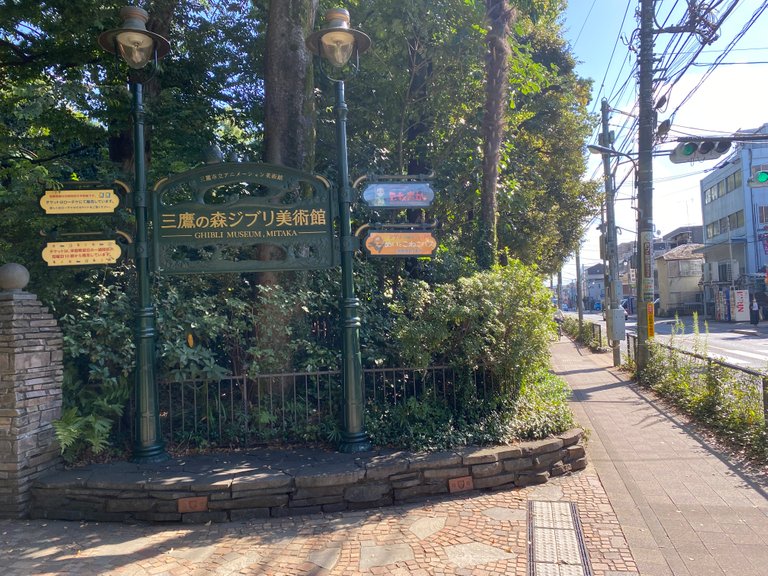 As you walk onto the museum grounds you are happily greeted by Totoro.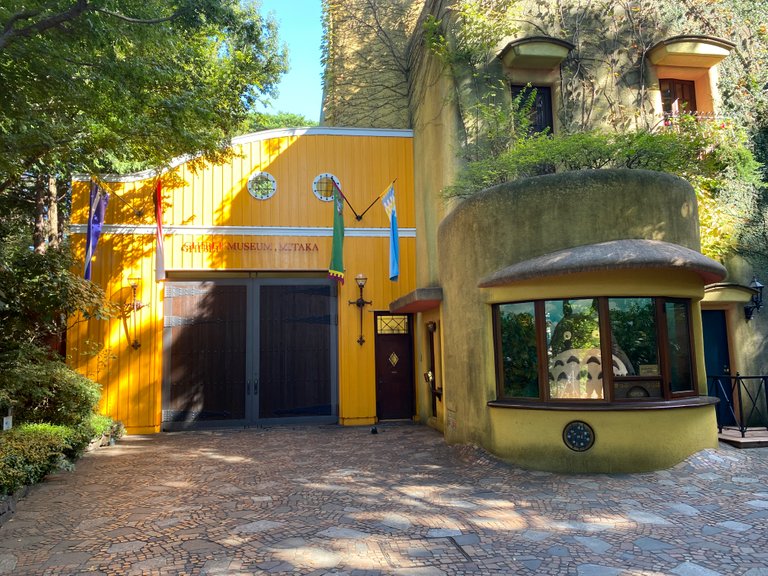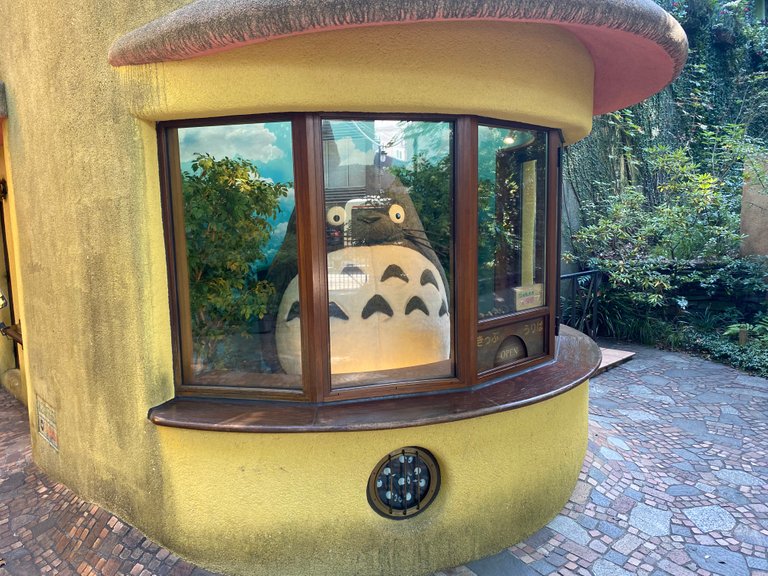 I found this interesting marketing. Totoro is the only character clearly visible outside of the museum, which is just enough to entice you to want to go into the museum to see all of the other characters and sites behind the closed doors.
As you continue on past Totoro you can hear the laughter from children and adults as they play on the rooftop and make their way down the spiral staircase from the roof.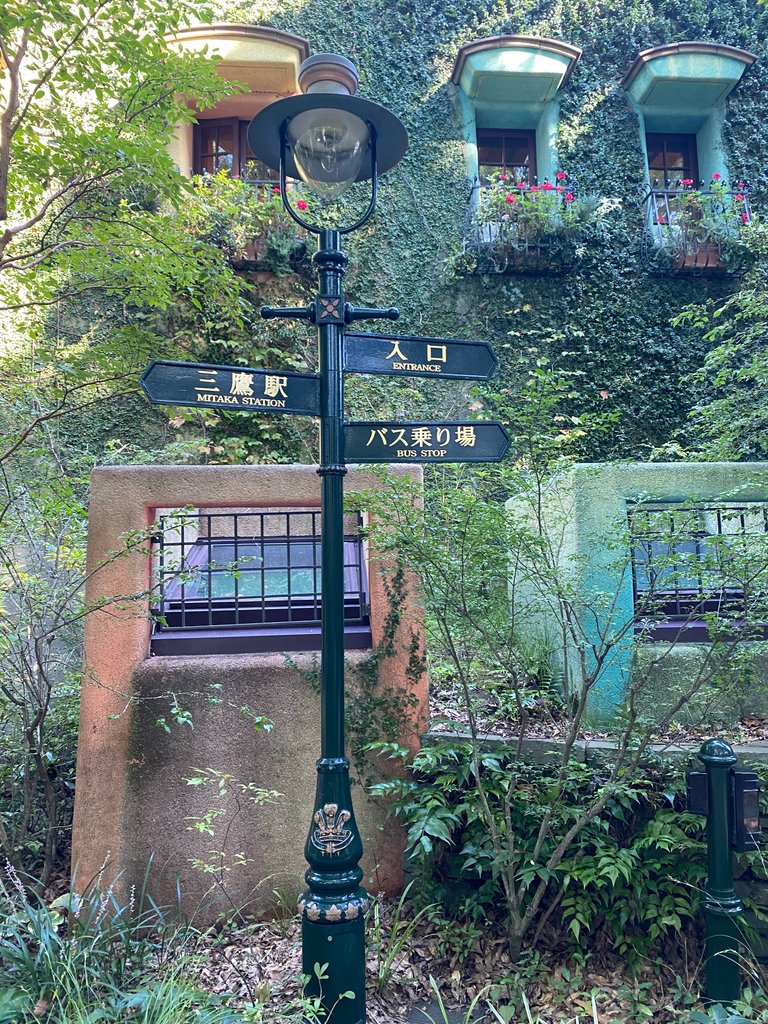 Looking back at the spiral staircase I mentioned.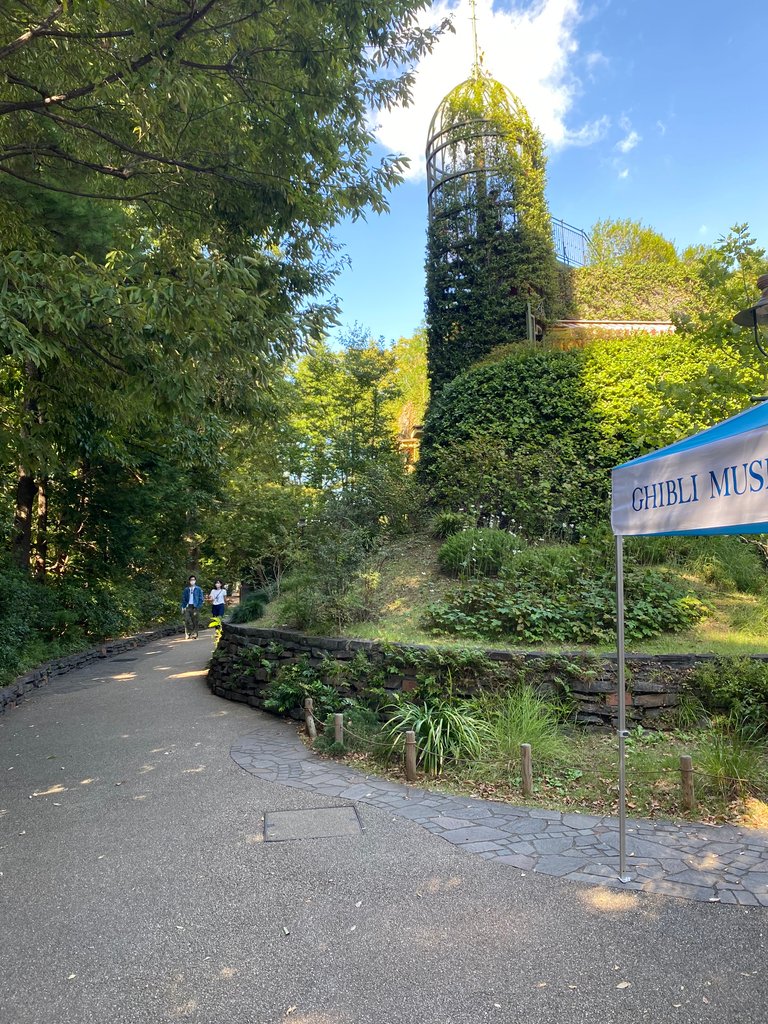 This is the actual entrance into the museum.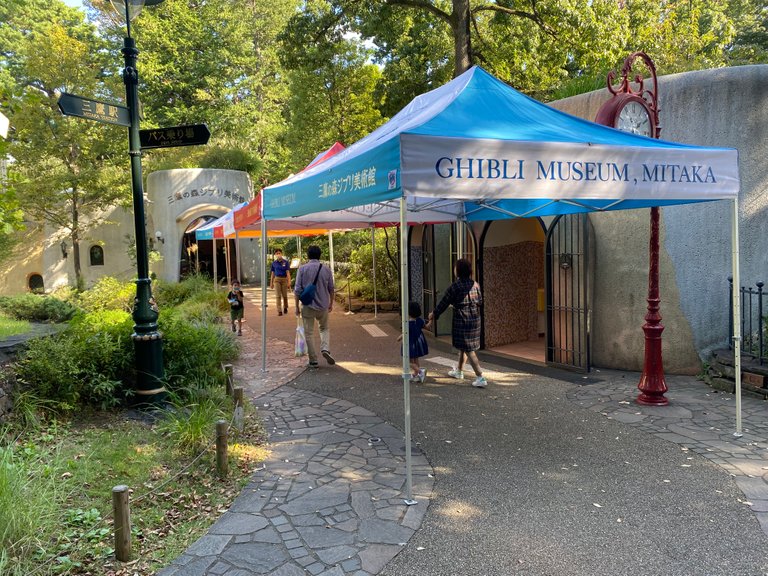 I half expected to see Kiki or another Ghibli character here greeting you.
Just passed the main entrance you are now on the other side of the museum and back in Inokashira Park. From this point you can see a Laputian Robot from "Castle In The Sky" peeking out from the roof.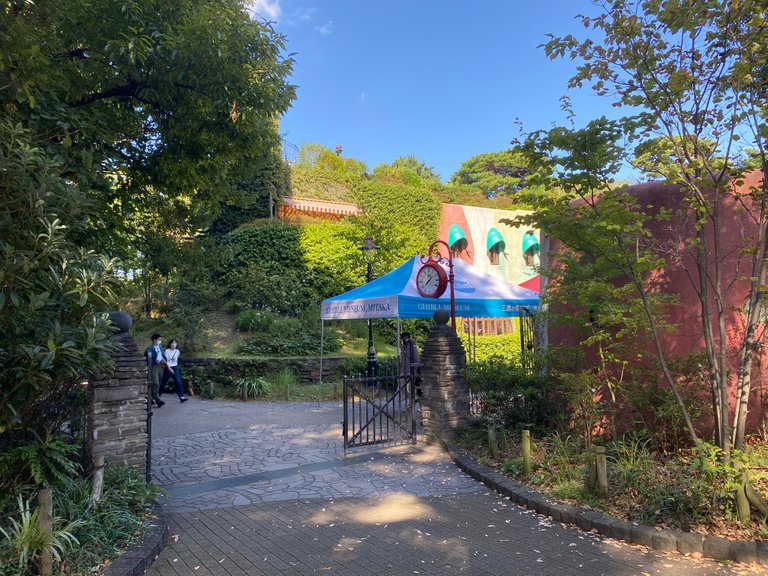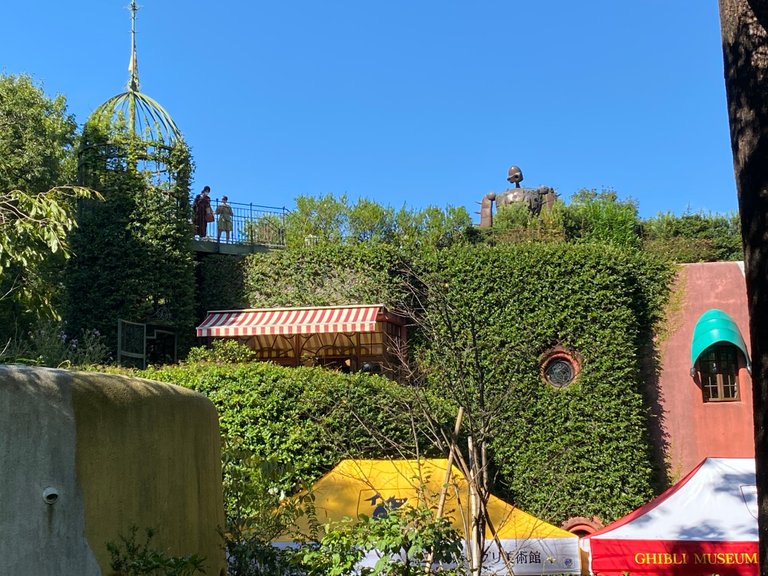 Continuing around the grounds you reach the exit and restaurant area. It's very reminiscent of something you would see at Disneyland.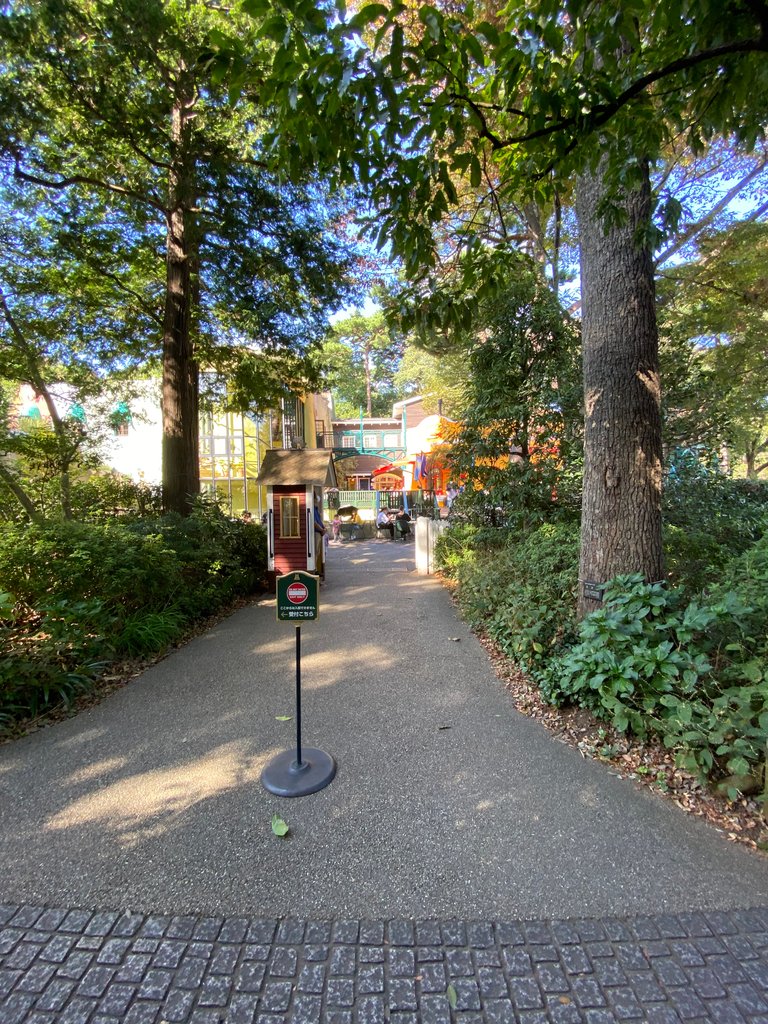 And then the fun ends. I didn't know how easy it is to get to the Ghibli Museum or how affordable it is, $10 for adults and a decreasing price for ages 18 and under depending on age. I look forward to returning with my daughters and actually going in.
While the museum is not huge like an amusement park, I'm sure there are enough things to do inside to make a full day of it. If you should finish exploring the museum early Inokashira Park is large enough to entertain you for the rest of the day.
For more information on the Ghibli Museum you can visit their website here: https://www.ghibli-museum.jp/en/