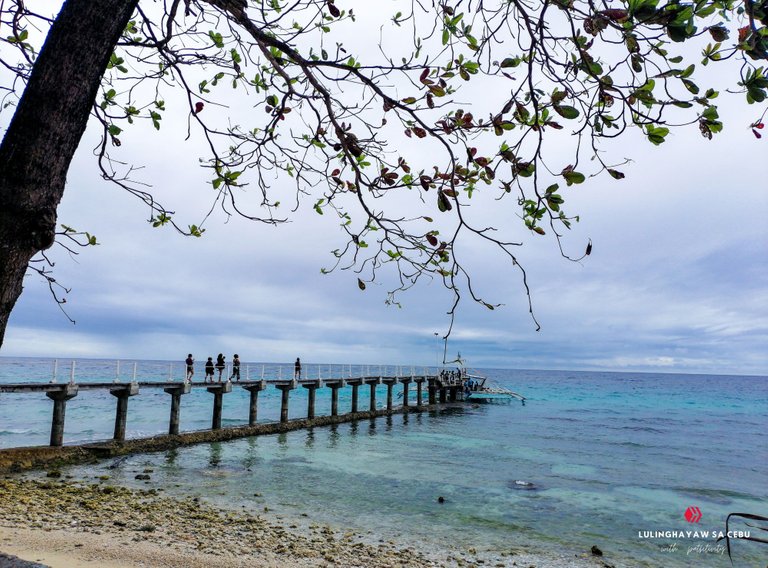 ---
✨Hello folks!✨
I know this time might be a bit challenging to all as the crypto market has been in a whirlwind this past few days. Hope we all see the light at end of the tunnel in no time, but while things have been oddly entertaining and remain to be so, I find no reason to sulk in one corner. Instead, I'm possessed by all kinds of good spirits to give you something spicy and saucy today!
Spicy and saucy? Yep! Just to be clear you are reading it right, this ain't a food blog but a new Lulinghayaw a Cebu travel series. Today, I'll take you with me to the farthest destination in South Cebu that we've traveled by motorcycle.
What are you waiting for? Dig in! 😁
---
Where in the world are we heading today?
Today's destination is Sumilon Island. If you're a foreigner interested in coming to the Cebu, Philippines, one destination that might automatically be included in almost all package tours you can come across on the web is Oslob Whale Watching with Sumilon Island daytour. Just to be clear, the whales couldn't be found in Sumilon Island but since the spot for whale watching or better known locally as butanding and Sumilon Island are in one town, tours usually offer them together.
Sumilon is about 90km away from my hometown or about 2.5 hrs drive. The thing is, 2.5hr is an understatement of the distance we had to travel. I'll share the full story of our difficulties in a few.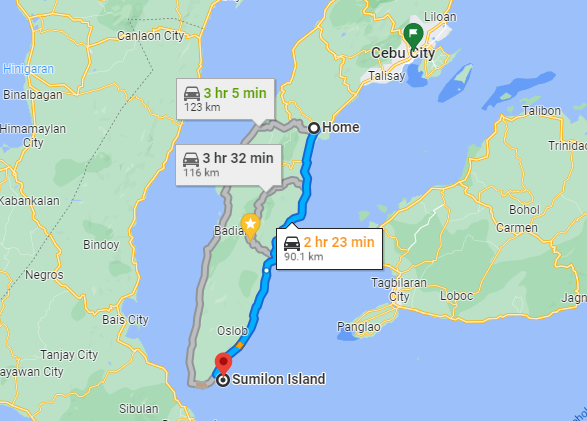 Source
---
Trial after trial after trial
I was the reason why we ended up in Sumilon. It's always been on my list but never made it to the island despite the fact that it's fairly accessible even when one's just commuting. I've previously created a short post about how we ended by in Sumilon here. If you're too tired to open that link, the key word is sale. The access to the private island was on sale. What made it more perfect? It was a holiday.
I was planning to come alone, as I have no problem with traveling solo, but when I opened up the idea to my boyfriend, he expressed his intention to come. We ended up traveling together. He stayed in our house in Carcar a day before the trip. Our initial plan was to travel as early as 5 AM so we can catch the 8 AM boat trip going to the island. But it was past 6 AM when we left home. We could've made it in time for the first boat trip to the island but unfortunately we encountered two major trials along the way: weather and flat tire.
When we were in the town of Dalaguete, a fellow motorist pointed out that our back tire is flat. Luckily, the incident happened near a shop. It was fixed in less than 15 minutes. But less than 30 minutes from the time we're back on the road, it occured again. Despite the trials, we're always lucky that each incident happened within 100 meters to a shop. The mechanic explained that the previous shop didn't use the right thing to fix the problem. At first, he kept saying he's busy and he coudn't fix it but after a few minutes he took something from his shop and started fixing the tiny hole in the tire. The job was about to be finished when the rain started pouring in so instead of getting back on the road, we waited for the rain to, at least, slow down a bit. All of these were beyond our control; patience is key!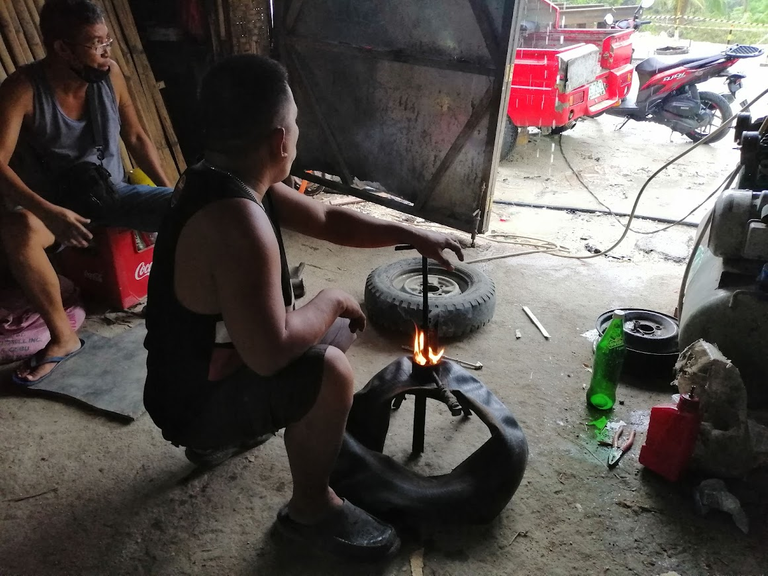 We continued driving southbound and realized that 90kms is indeed a long winding ride. At some point, it felt like an endless journey. I couldn't imagine driving 180 kms back and forth in a single day. You're awesome for being able to do that love, @glecerioberto. 🤗
Now before my cheesiness comes out, let's continue! We're eager to find out if the place is worth the trouble we went through. Why don't you continue reading to find out? 🤔
---
Here comes the fun! What fun?
We arrived in Bluewater Sumilon Island Resort Port in Bangcogon, Oslob, Cebu at 9:24 AM. I've paid all dues prior to the trip so all we had to do was approach the front desk. They got our IDs and attached blue bracelets on our arms and told us to wait for our names to be called when it's our time to ride the boat that'd take us to the island.
While waiting, we roamed around the vicinity. This private port was built only to serve the guests of Bluewater Sumilon Island. If you travel with your cars, motorcycle, you leave those in the parking area. It's safe with guards and there were even police officers roaming that day.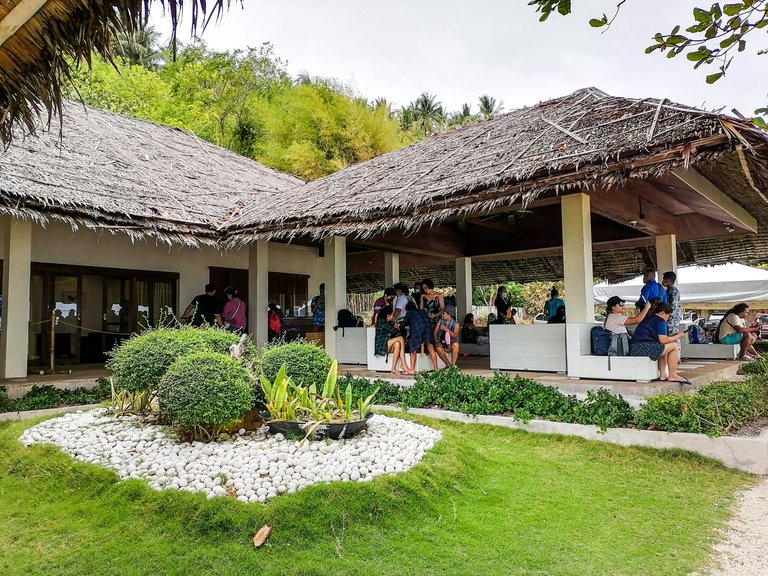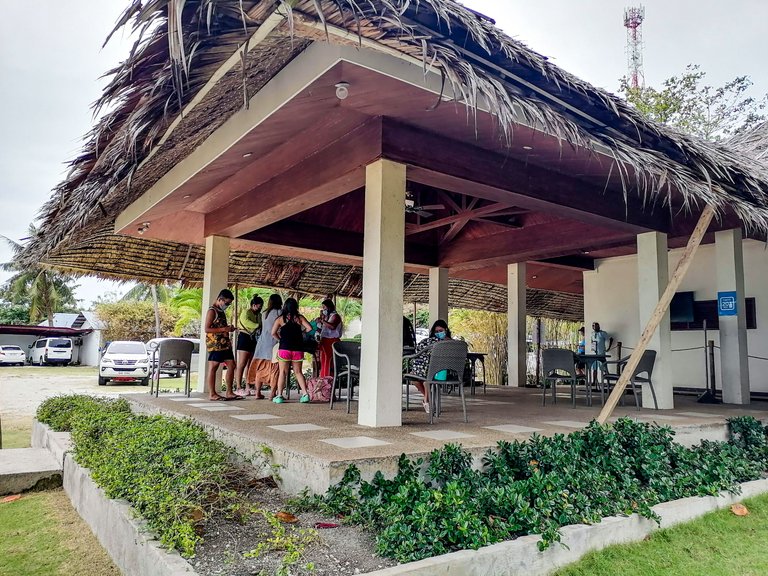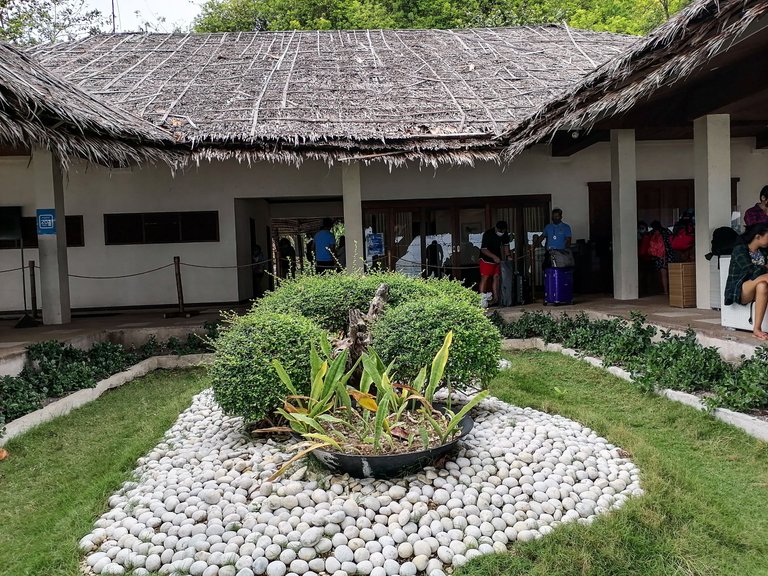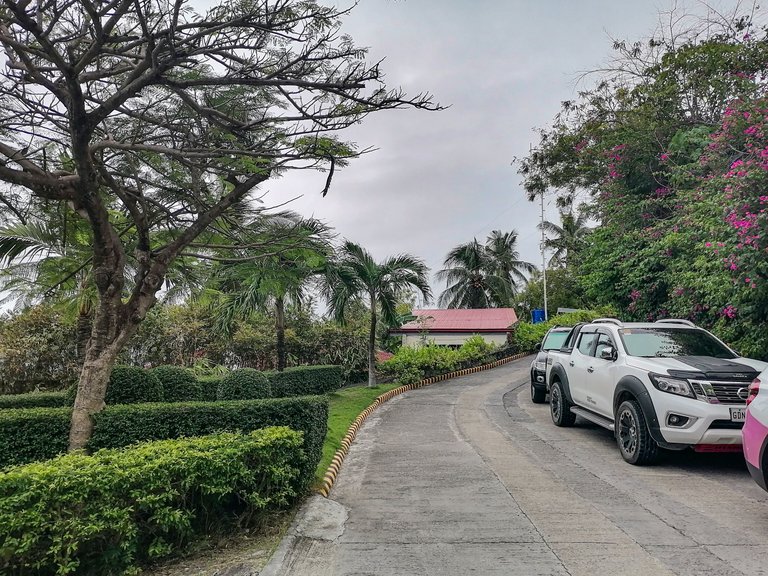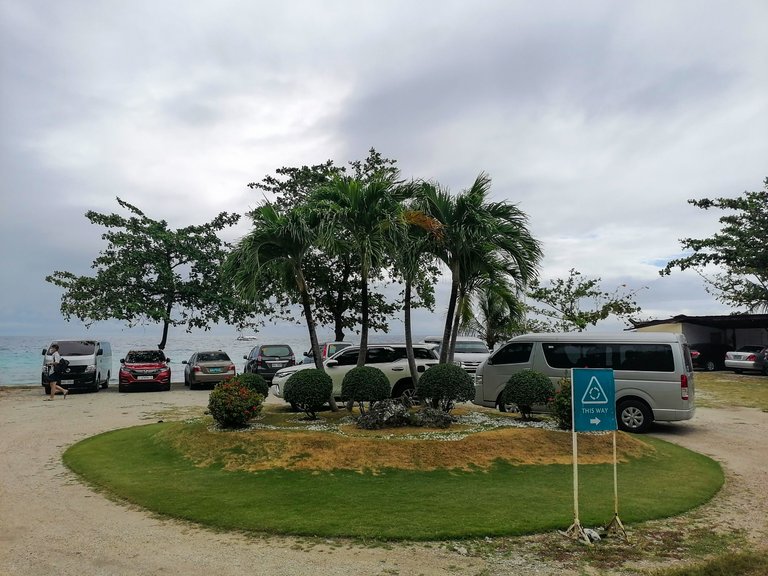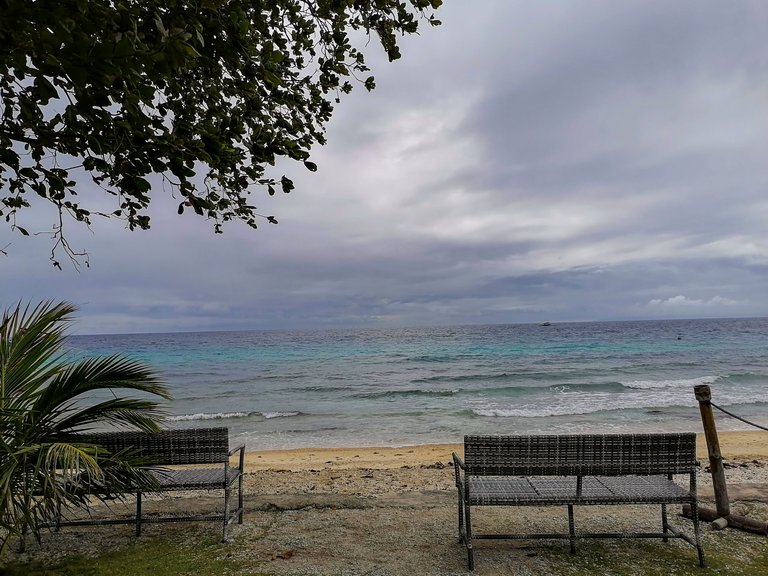 Not long after, we went back near the front desk and someone approached us, gave the go signal that we can ride the next boat. We immediate walked towards the end of the boardwalk and found the boat that'll take us to island.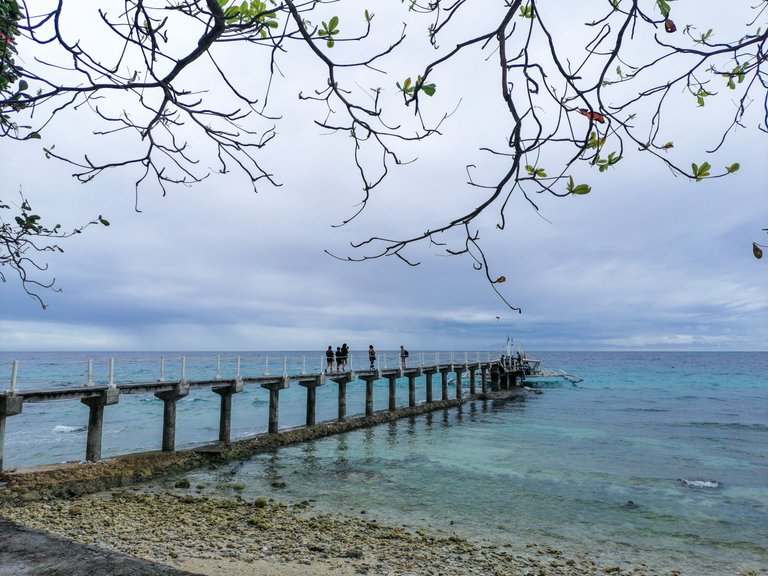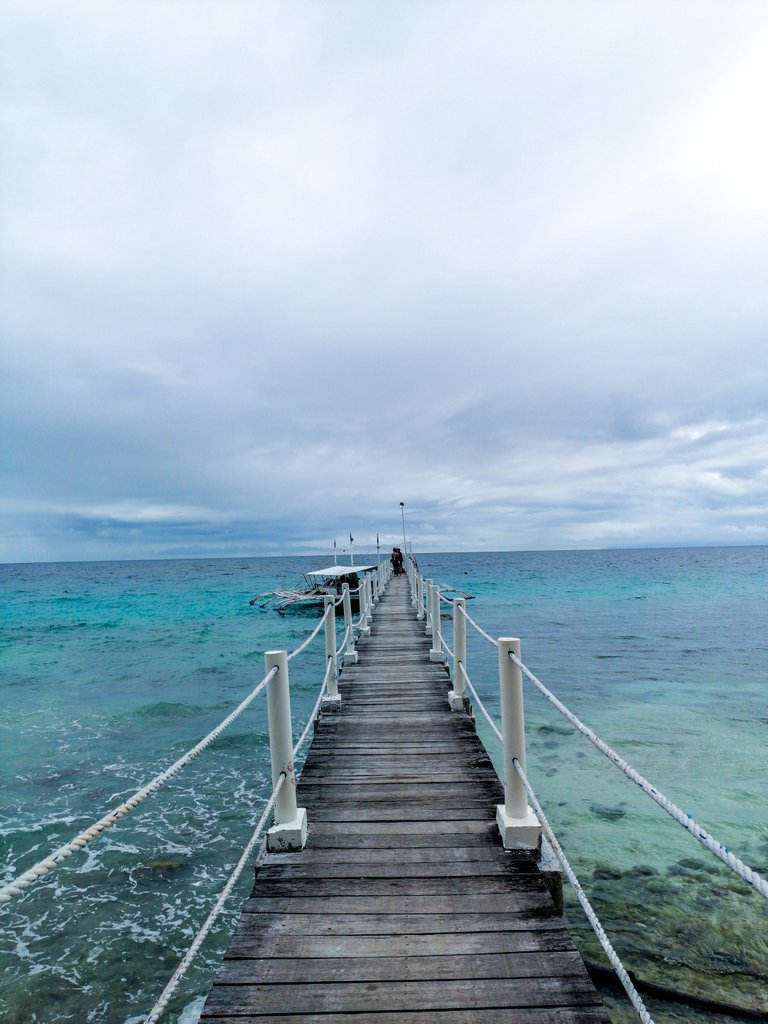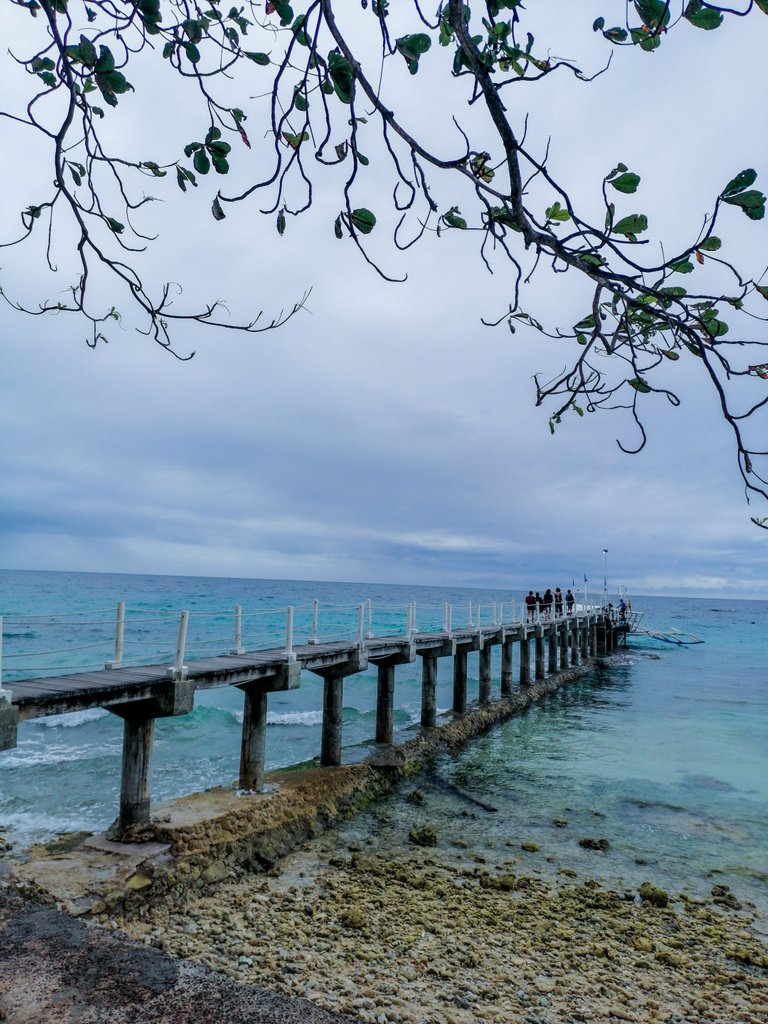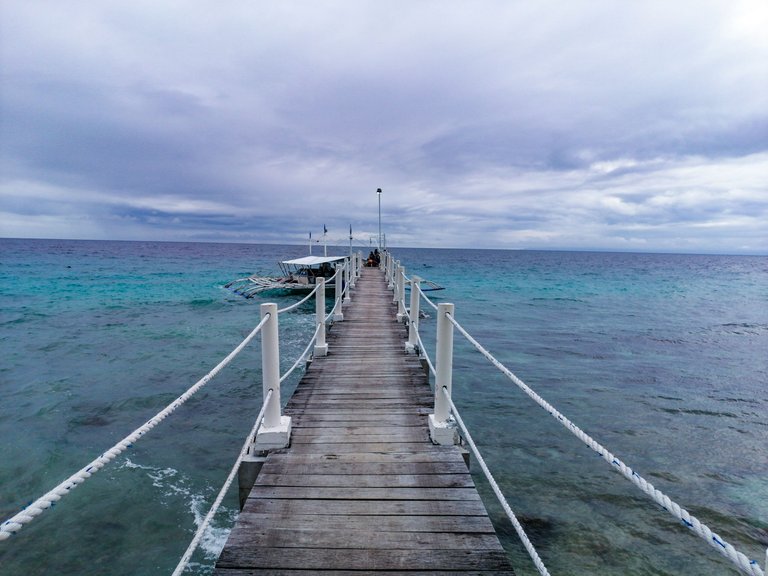 While other guests were boarding, I took a few snaps of the place from the boardwalk. It was long and narrow. I mentioned earlier that it rained; fortunately, the sky cleared a bit although it was still gloomy. What was evident at that point was the strong, cold wind that couldn't seem to figure out which direction it would go.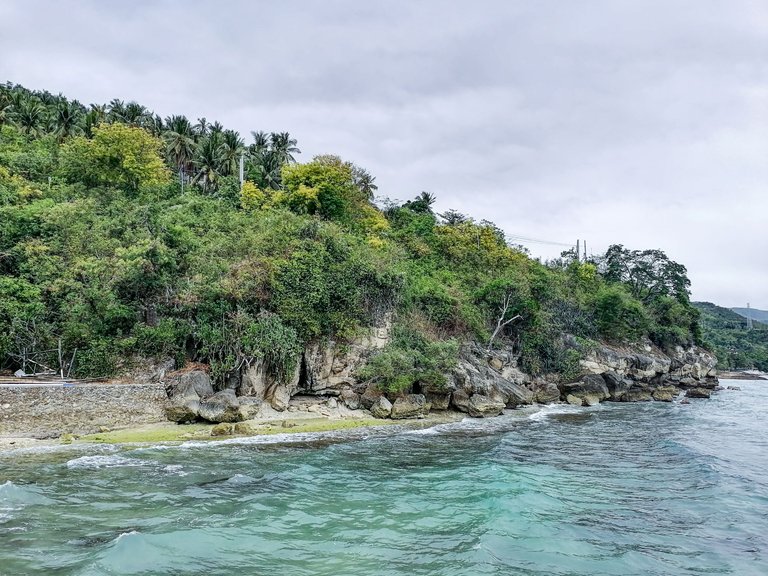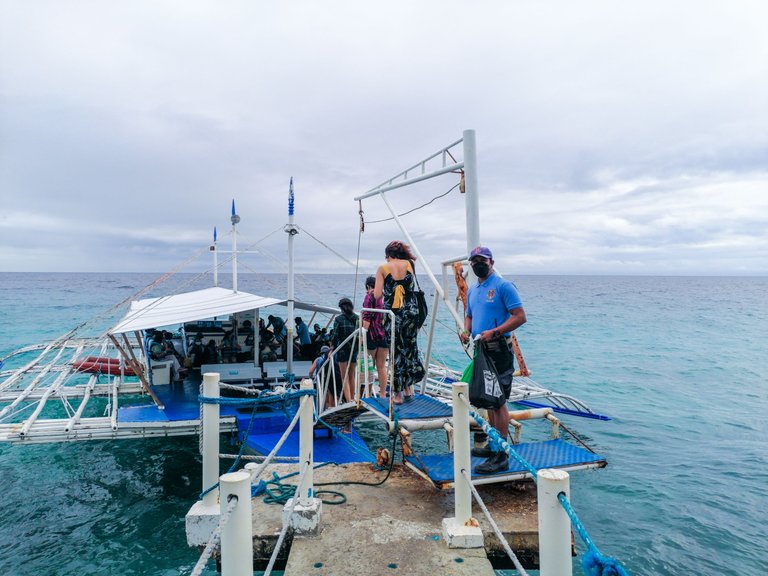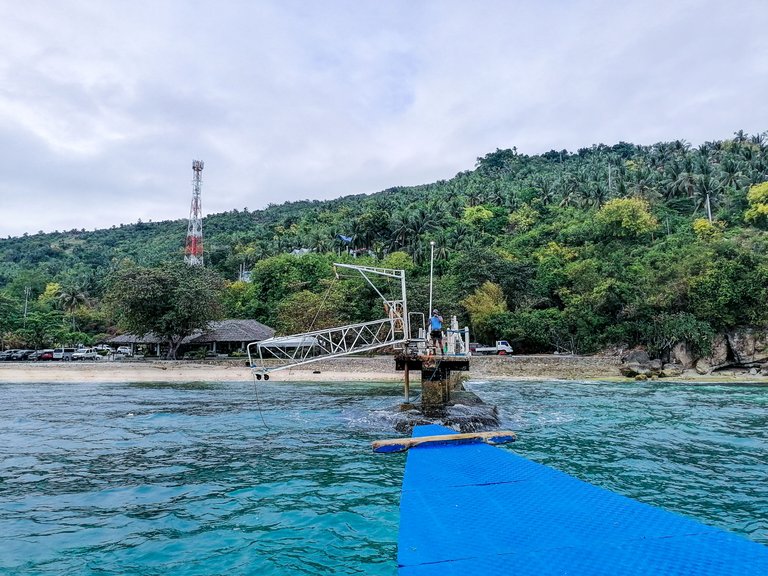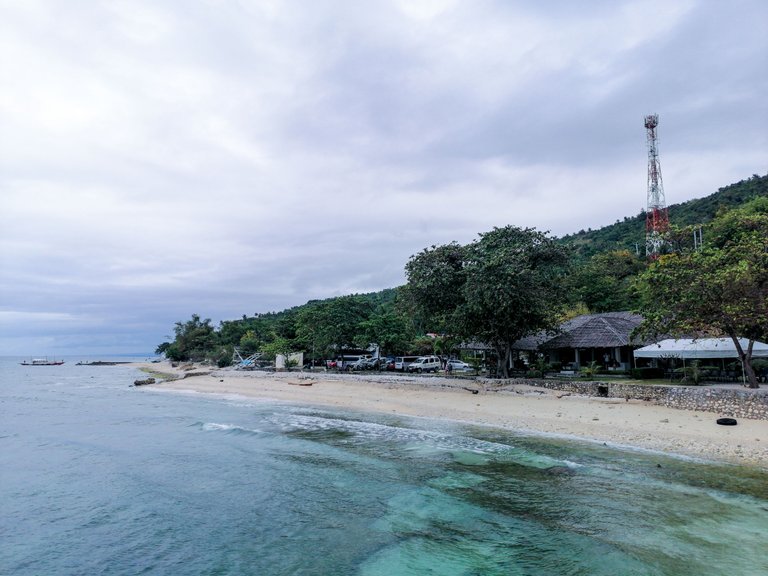 That strong wind intensified as we started the short journey to the island. The ride was rough and the boat felt like it would be overturned by the waves any minute.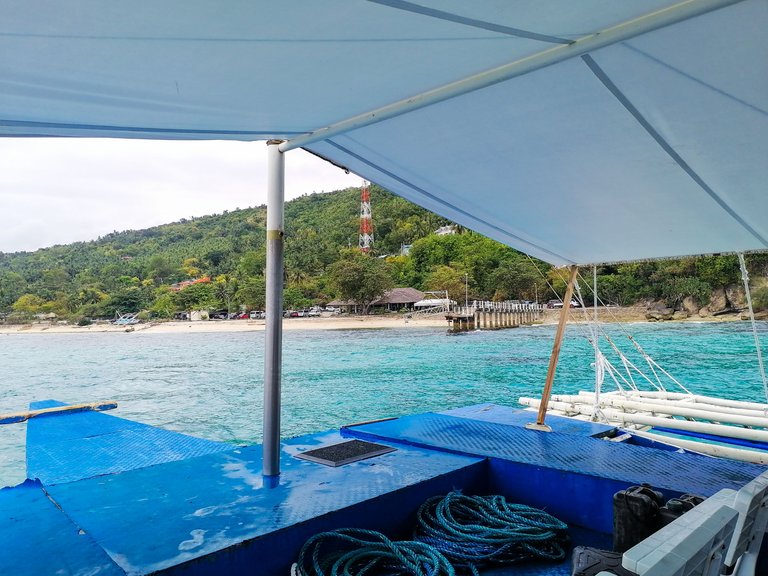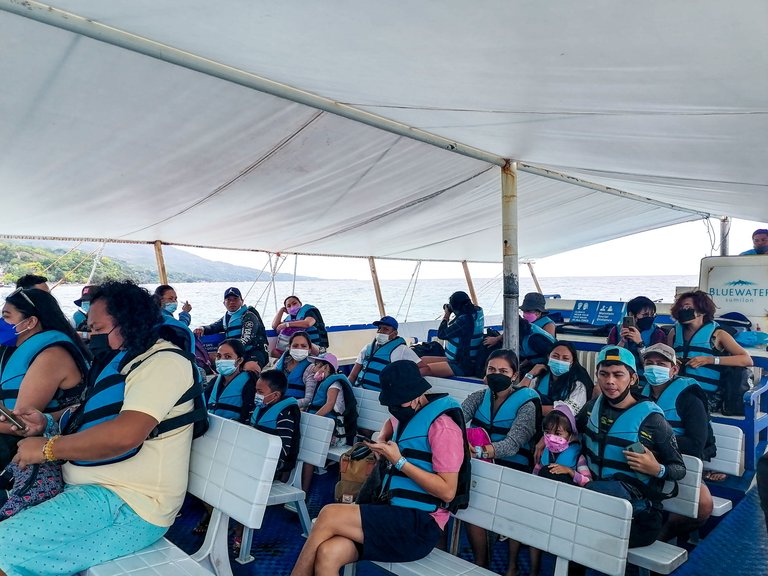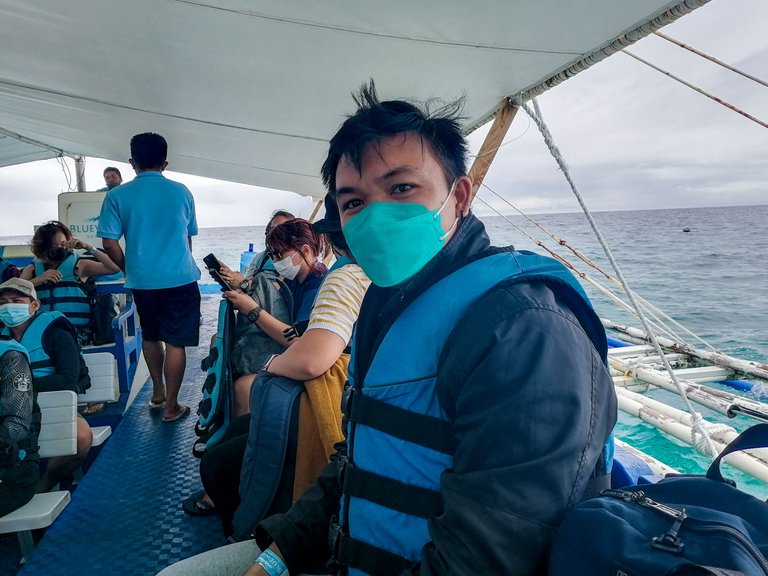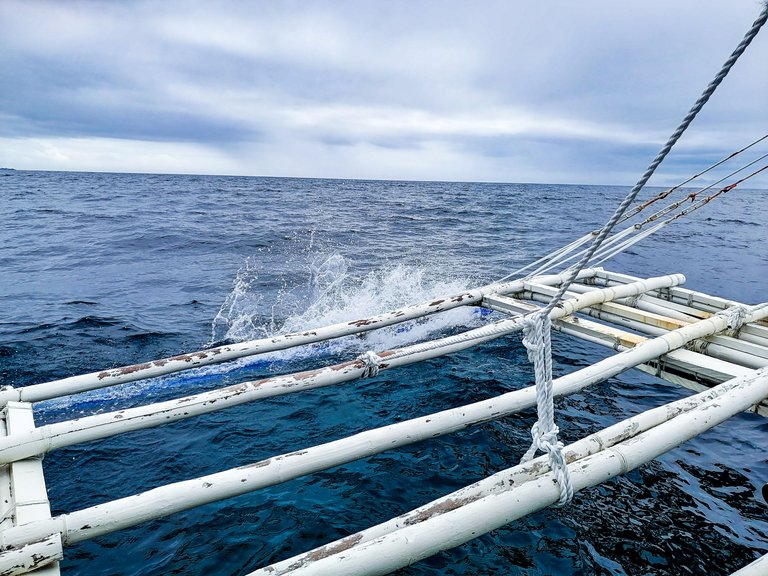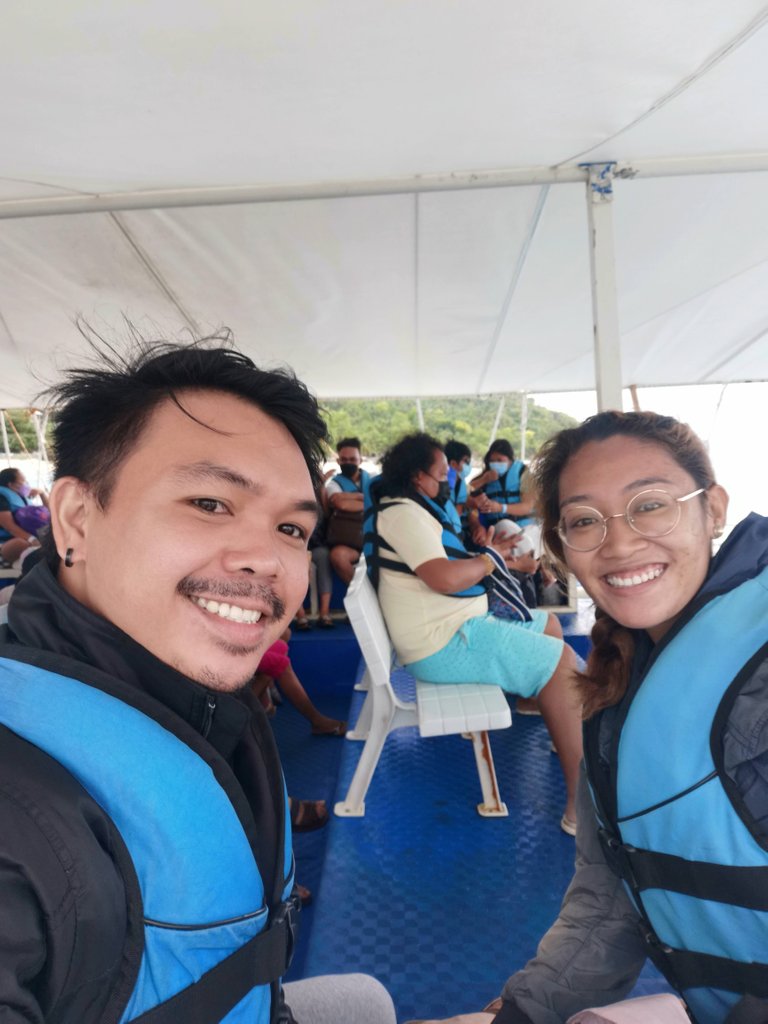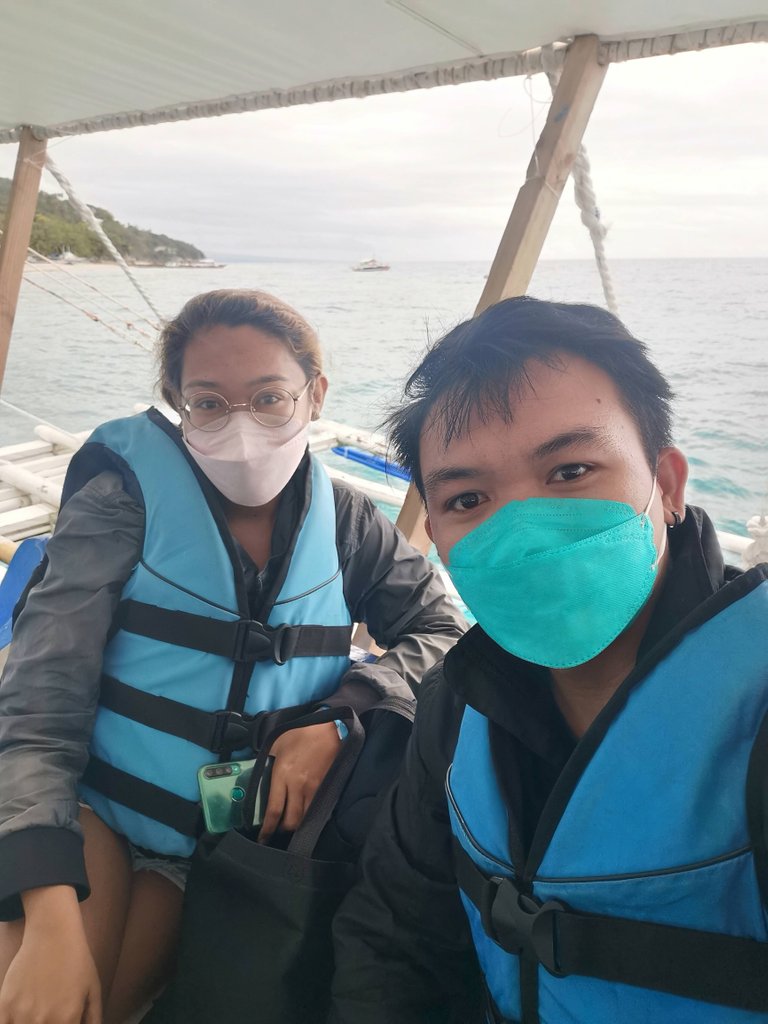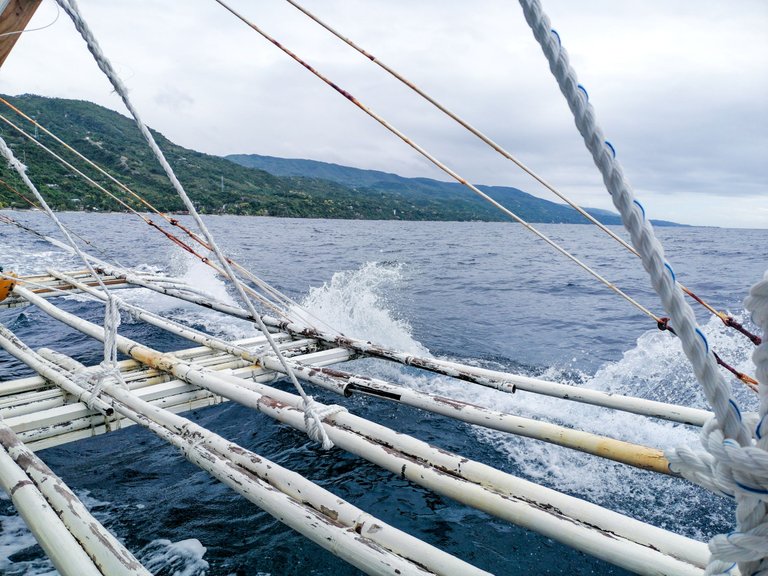 ---
A 15-min rollercoaster ride
The transfer to the island took only 15 minutes despite the rough sea condition.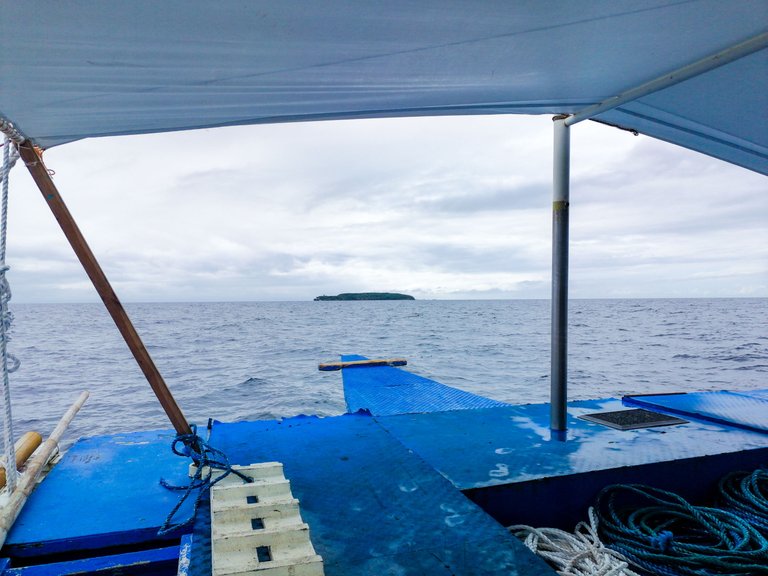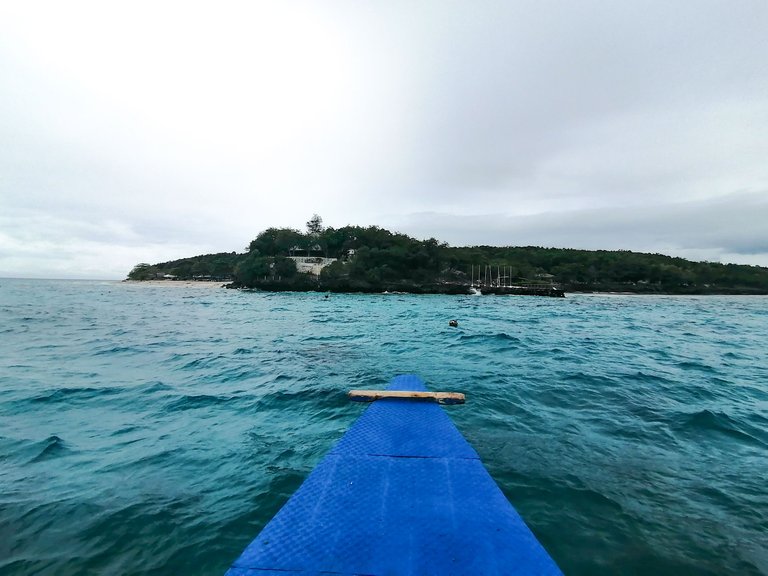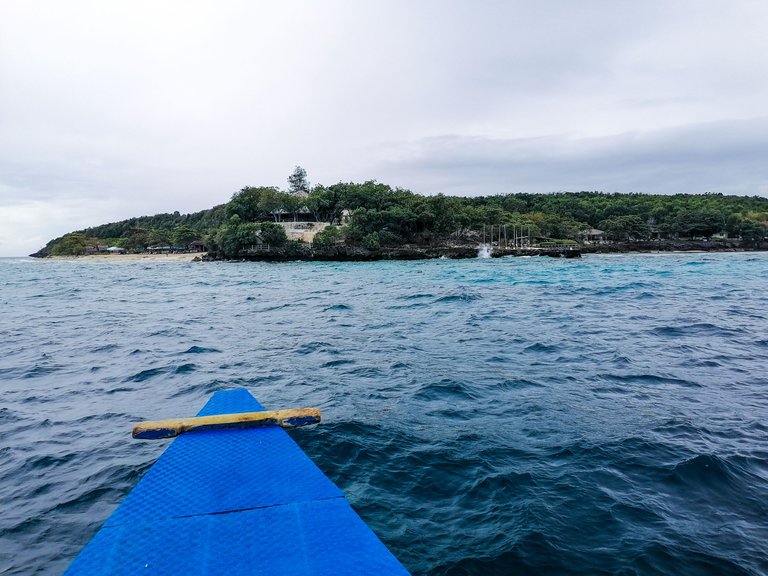 When we're near the island, the beauty of the waters surrounding Sumilon couldn't be concealed. It was clean and clear as you see in the next photos.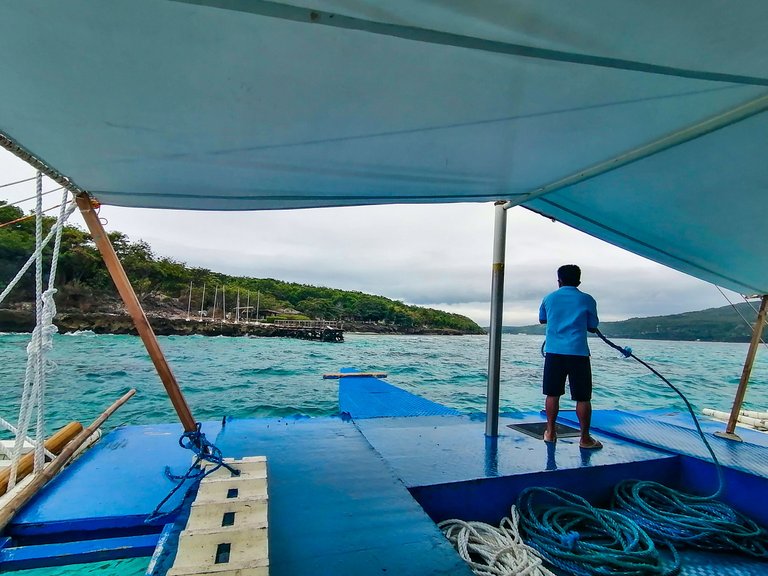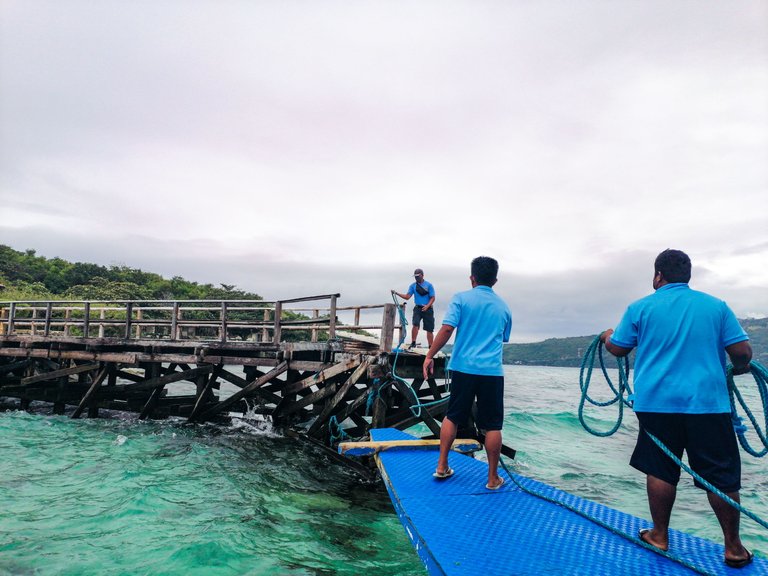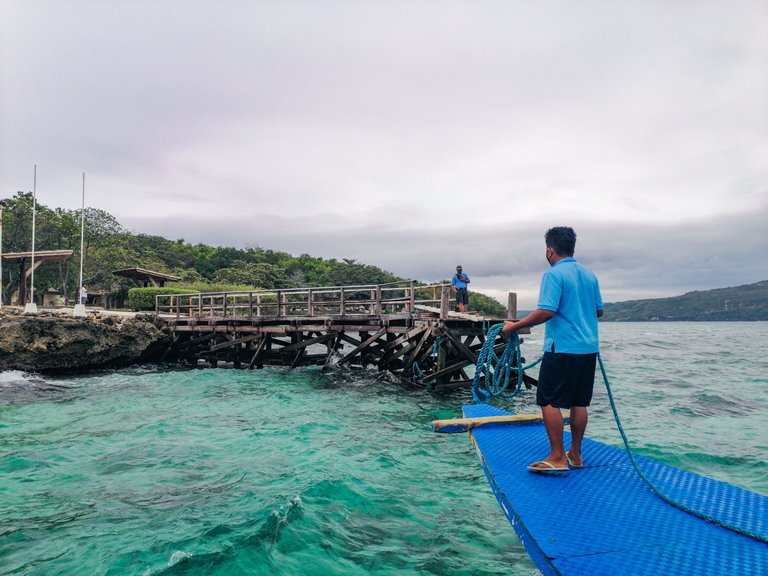 The raging sea made it almost impossible to dock at Sumilon Island. The boat's captain/driver as well as his asssistant did their best so we could safely transfer from the boat to the island's main entrance.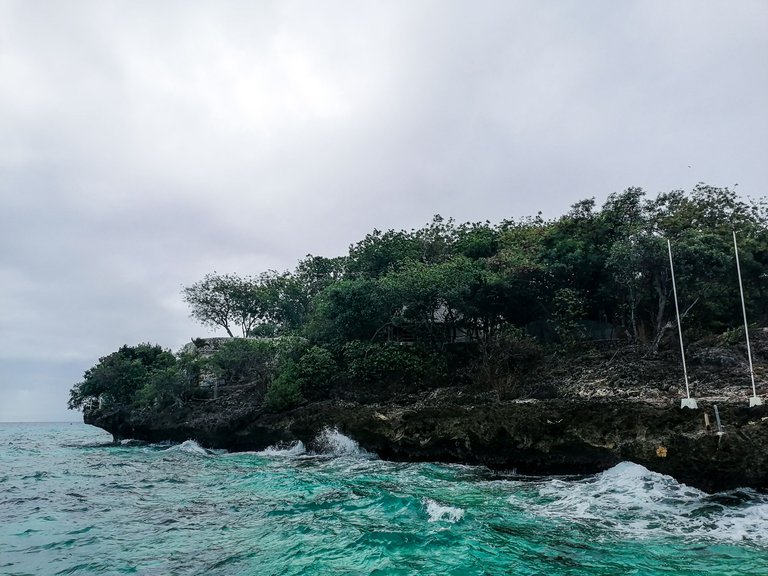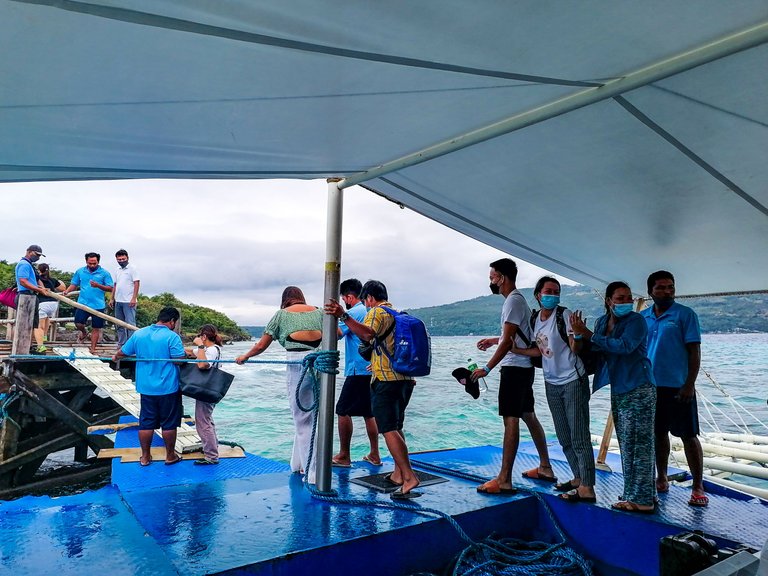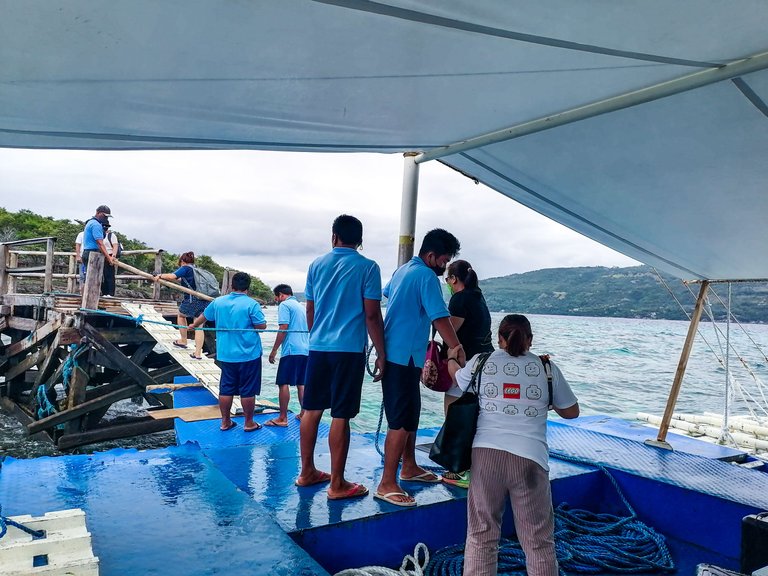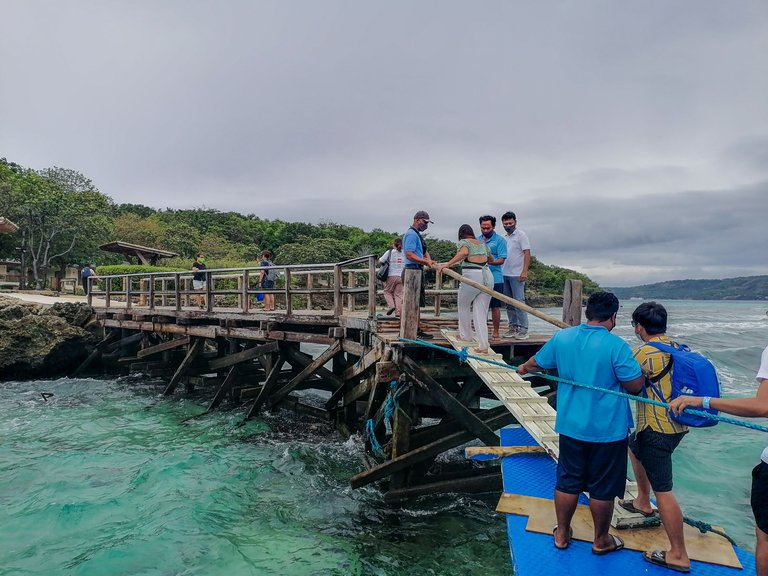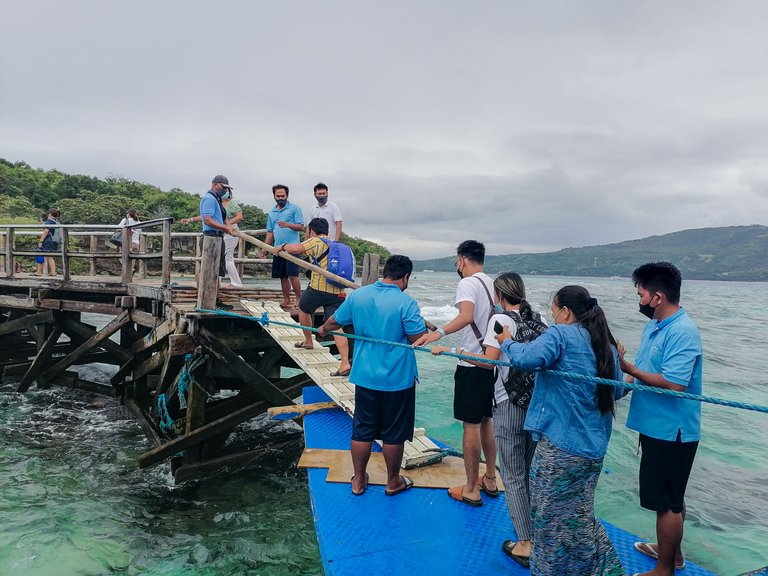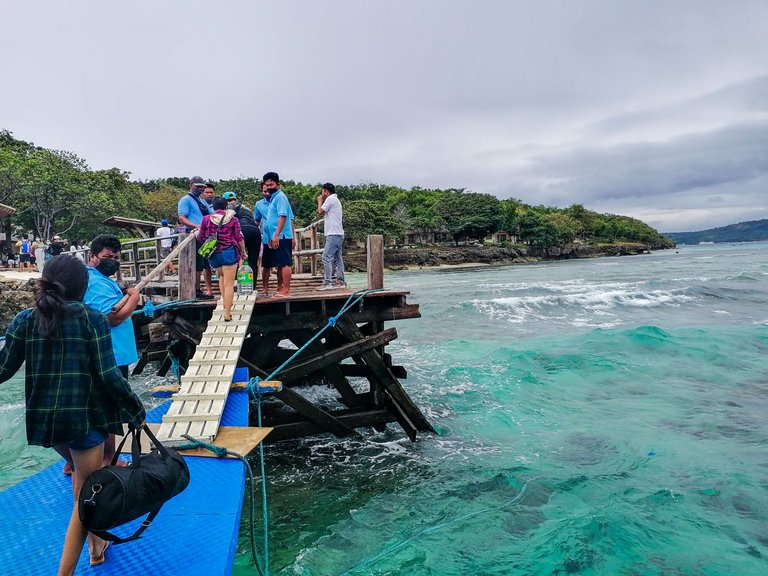 If just like me, you're a sucker for crystal clear waters, Sumilon got you covered! Look at that, to think it's even gloomy that day. I could only imagine how it would look on a sunny day. We safety arrived at the island and ready to explore the 24-hectare island by feet.[1]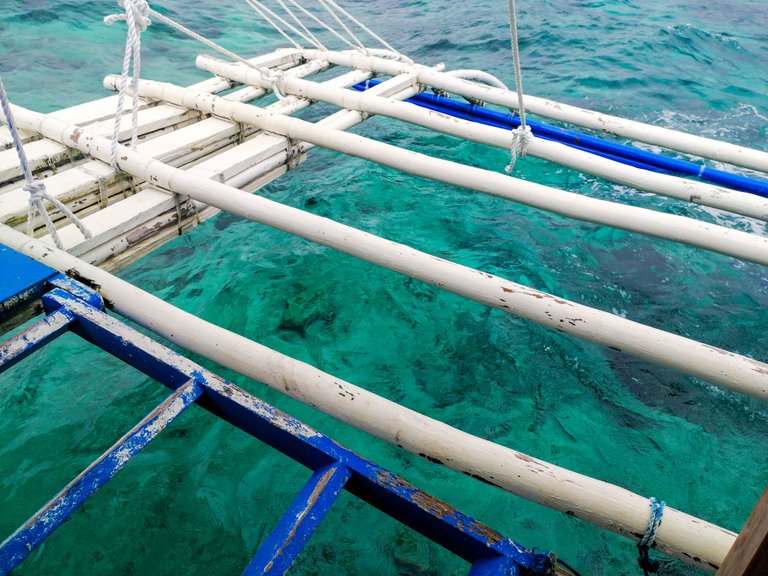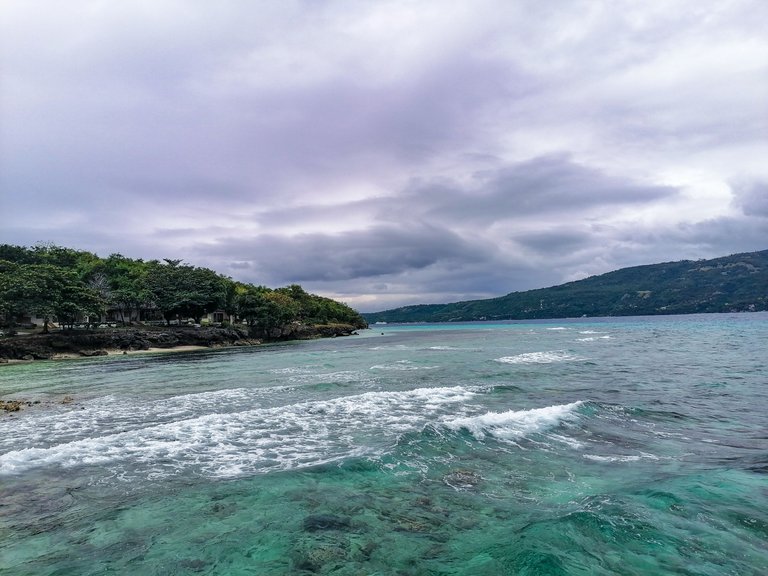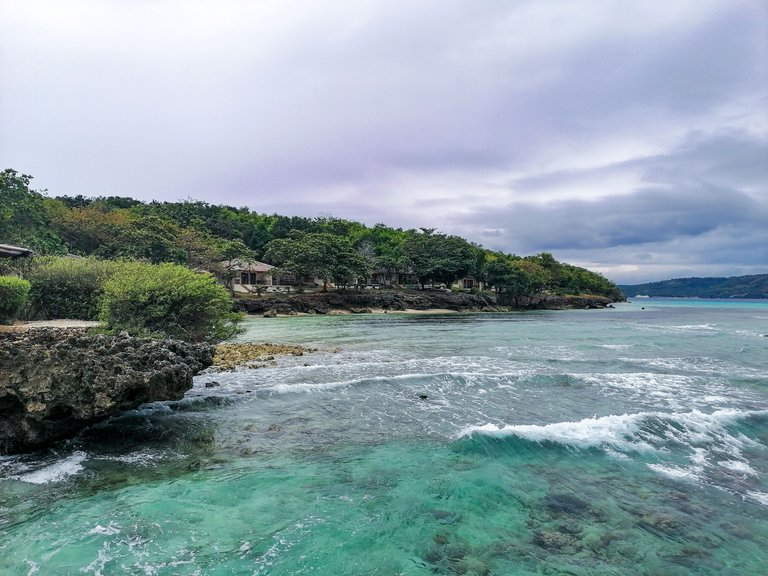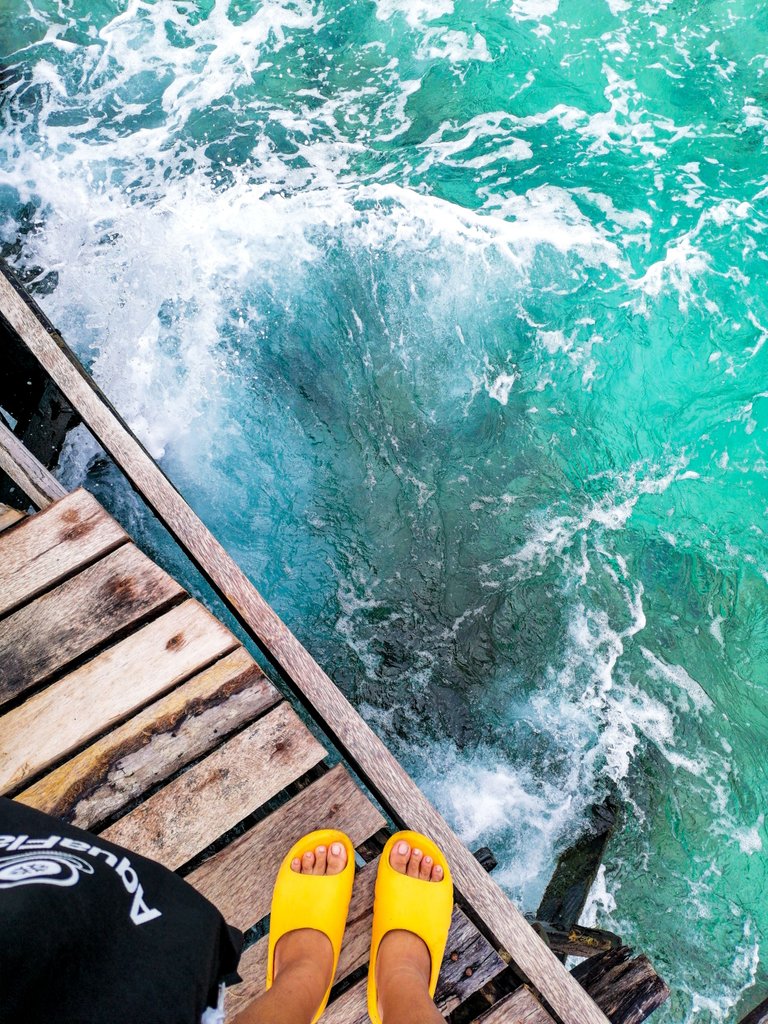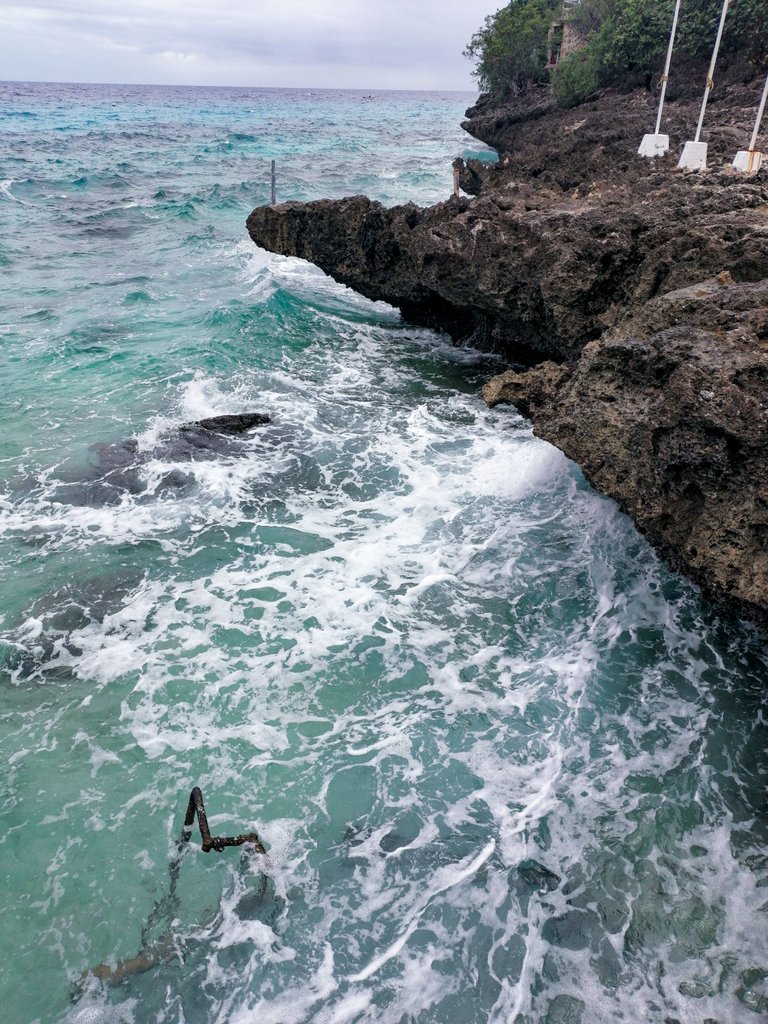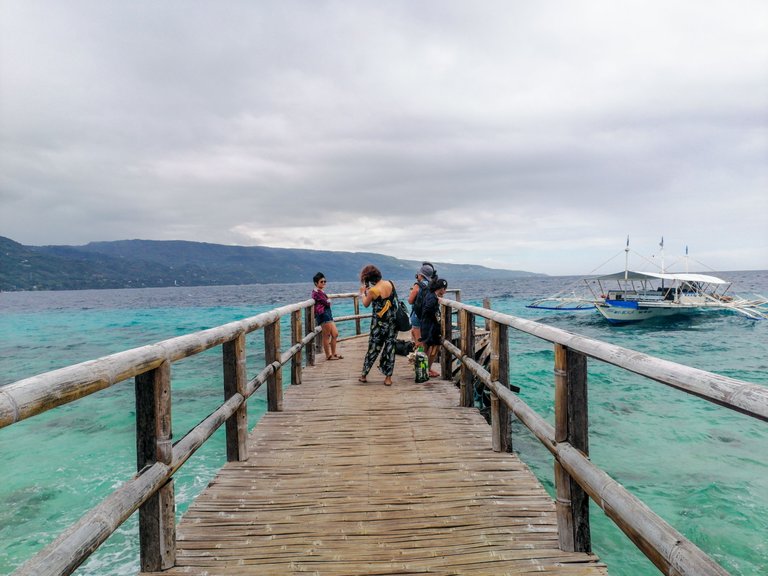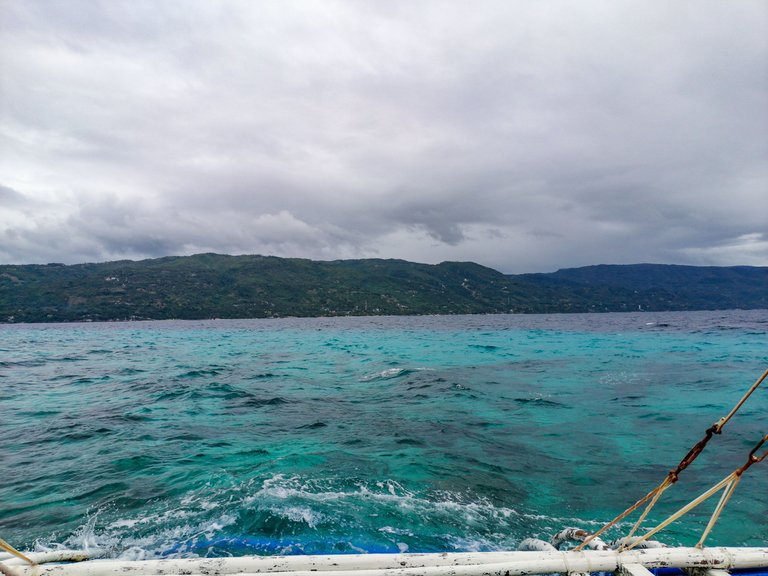 Revisiting the journey to Sumilon made me want to come back! We're not done yet. We'll continue touring around this private island in my next post.
What to expect in Part 2? 🤔 Take you pick: A sandbar, an infinity pool, a lunch buffet and some misadventures and more trials! Hahaha 😅 That's it for now! See you in my next post. 😁
---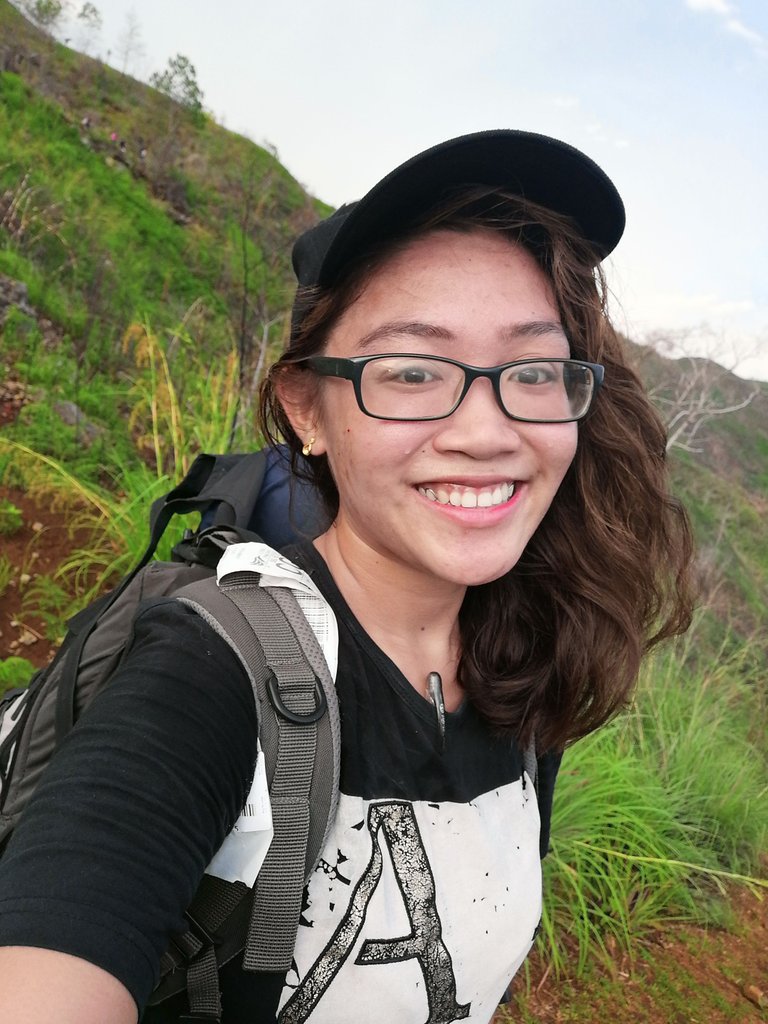 Patsitivity
Living life intentionally every single day, she believes that there's no limit to one's potential. Right now, she's on the loose for the pursuit of endless holistic self-growth and development. She wants to light the way for others. She believes there's no better way to leave a legacy than to pay it forward.
Her ultimate goal in life is to reach the state of enlightenment where there's nothing but peace, love, happiness, and contentment - nothing more, nothing less.
If you are captivated by what this girl just wrote here, an upvote is pretty appreciated. Follow her as she tells her stories full of positivities. The next story might be for you! ❤️