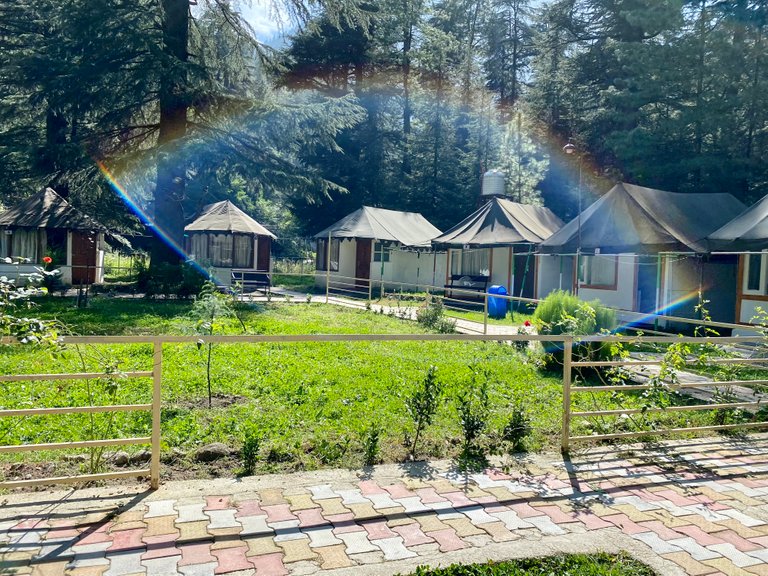 Hello everyone,
A very good afternoon from Parvati Valley to all the hivers. Nowadays I am staying at Kasol Camps. It is claimed to be the best camping in the Parvati Valley and during my stay here I can say that those claims are up to the mark and beyond.
It's really the best Camping I've seen so far. Situated between pine and deodar trees, this place is comprised of about 20 luxury camps and a really beautiful lawn with a river view restaurant.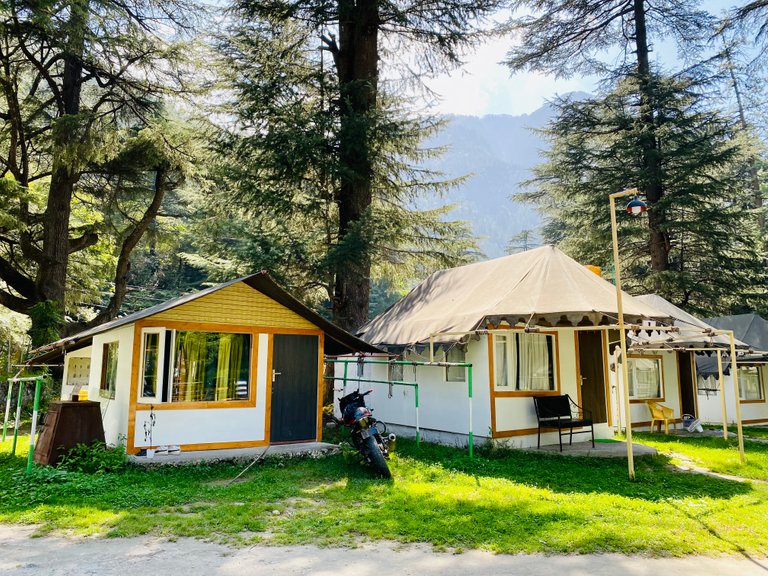 This place is perfect vibe for everyone including families. As you can see in the photographs this place is right within the nature.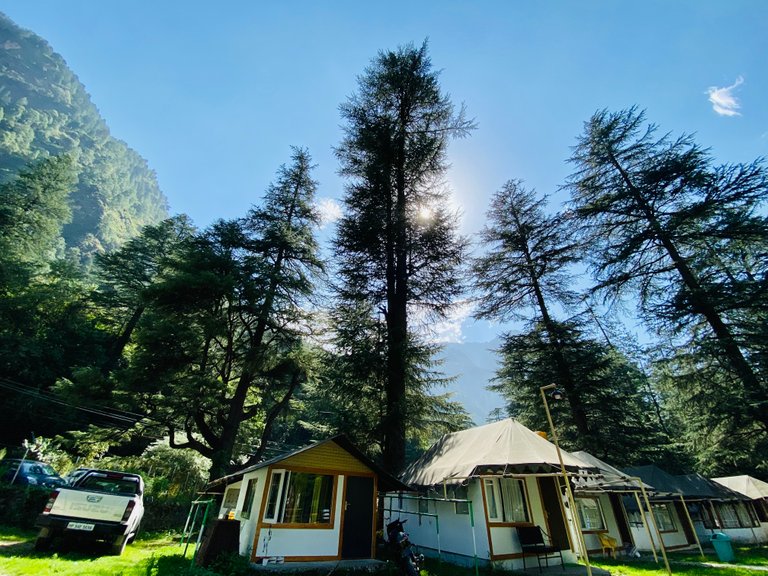 There's also a gym here is building is of the gym.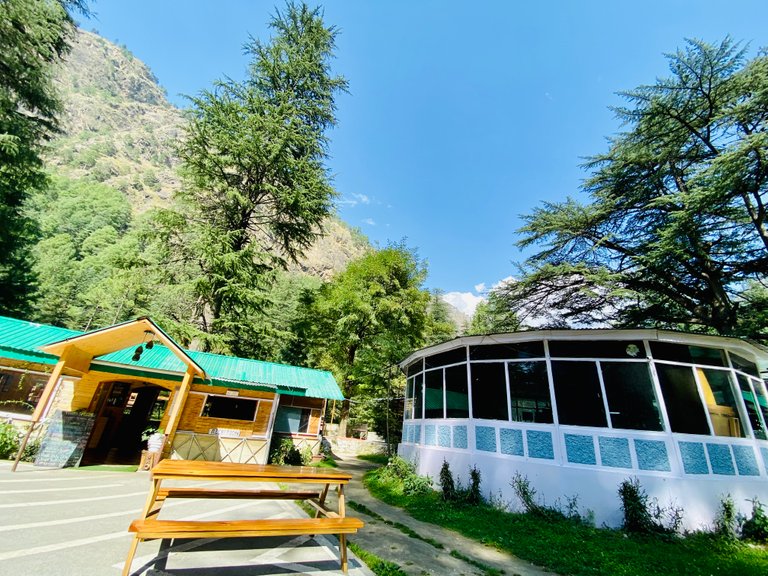 Now I am going to share the other facilities that are provided here with you people.
You have seen the building of gym in the previous photograph and now the next photograph is showing the bonfire area of Kasol Camps.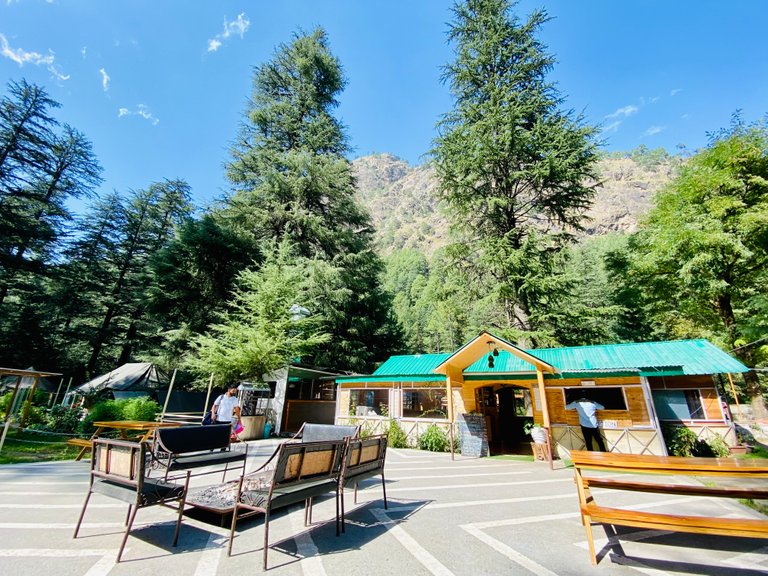 This photograph shows the riverside restaurant. This is the best riverside restaurant of Kasol according to me. The Parvati river just looks mesmerising from here.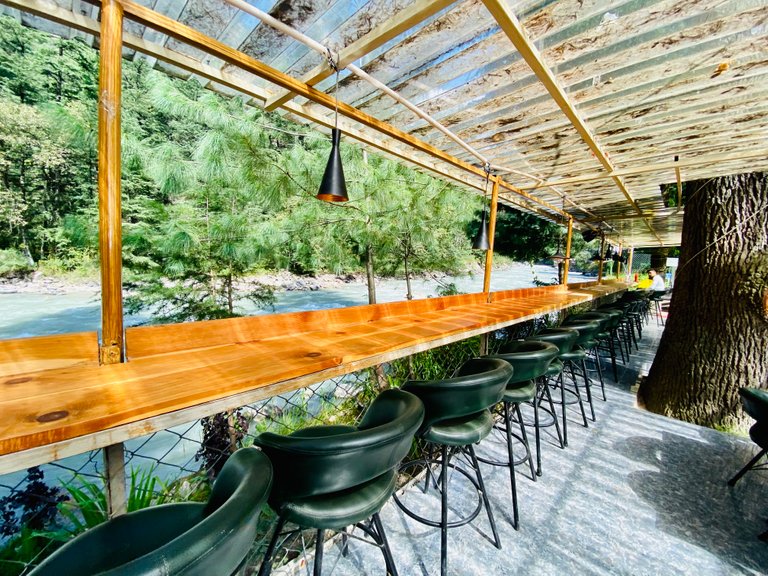 The food served here is amazing too. The place is perfect for just any occasion.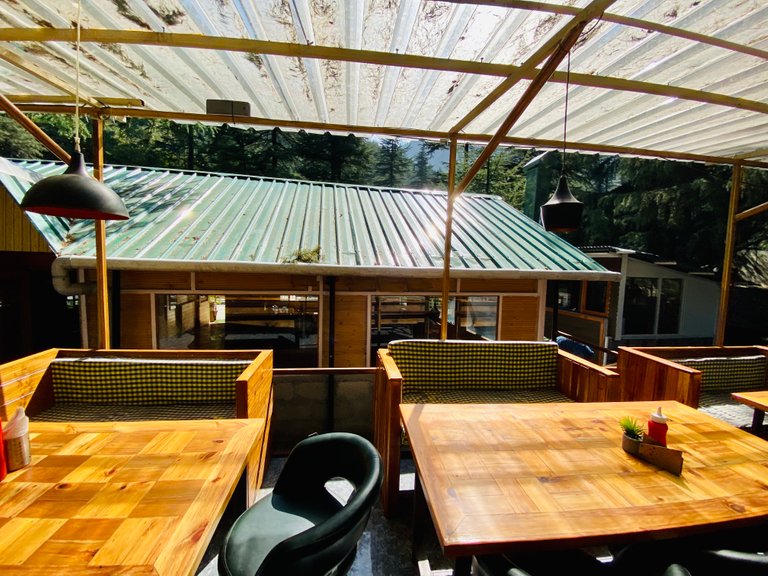 You can have your favourite drink while watching the Parvati river up close. That's the best part about this place.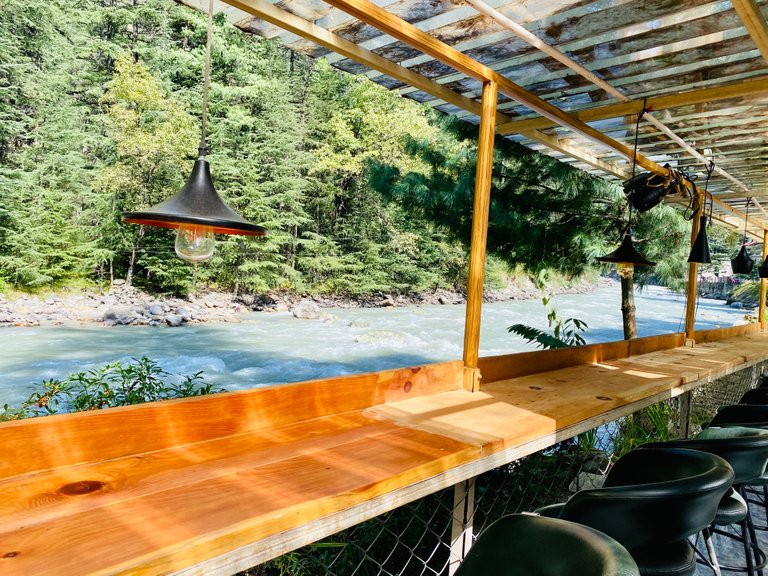 The wooden work, lighting and decorations everything is just wonderful.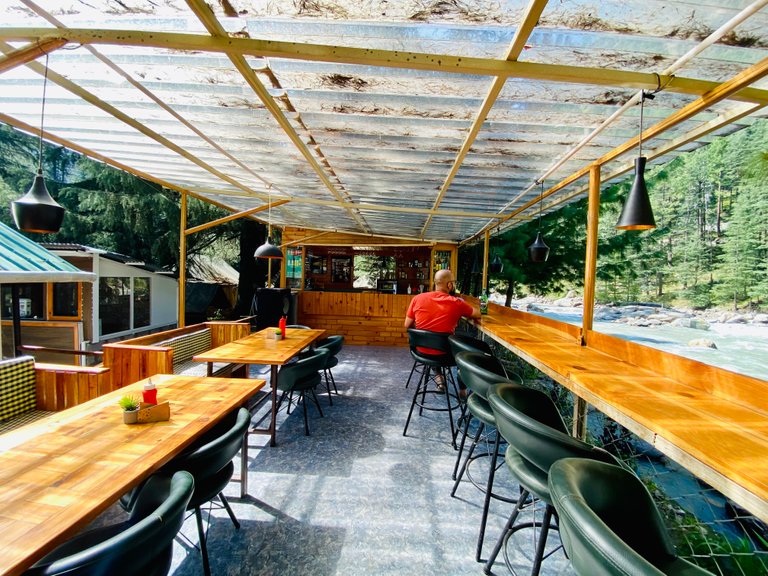 Imagine the night view from here.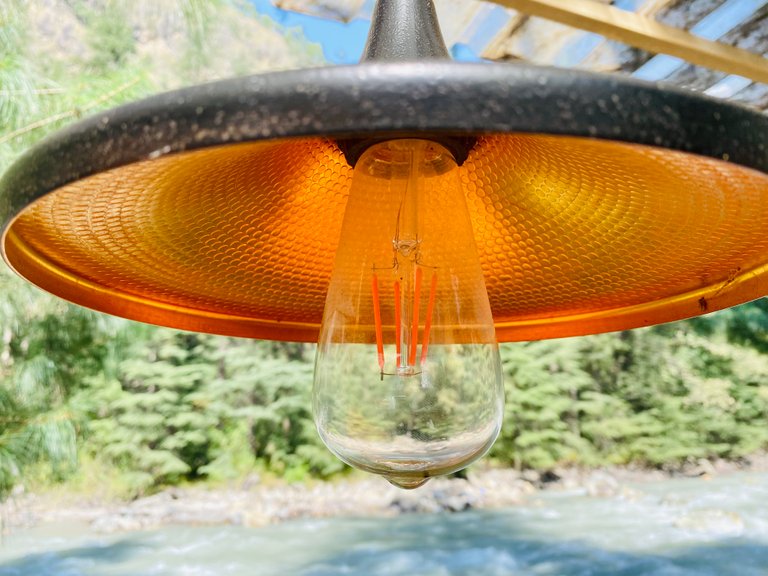 This is the bar of the Kasol Camps. I would love to drink some whiskey here.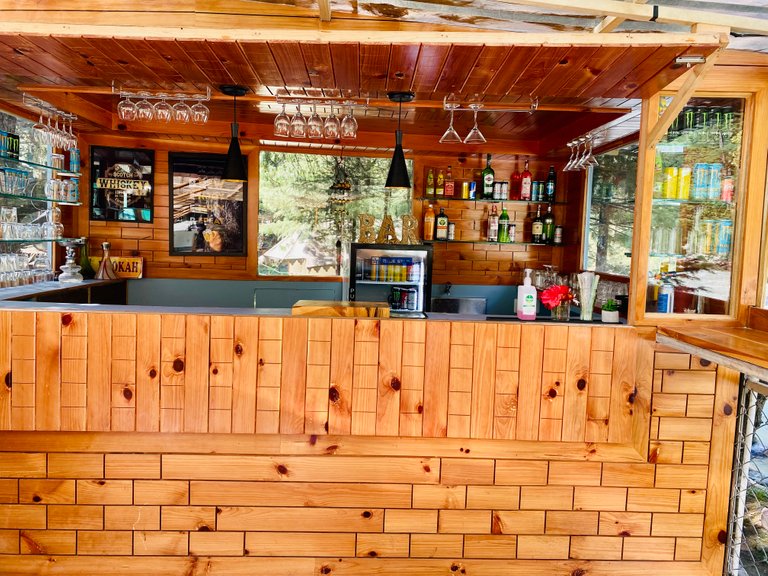 These are the luxurious camps. The price of these camps is a bit expensive but seeing the quality of the service, it's really good.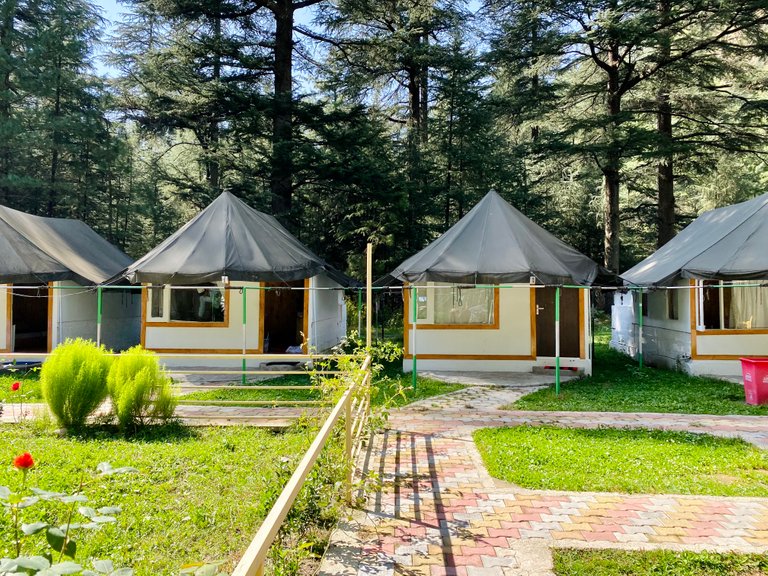 All the photographs are captured from my iPhone 11 camera and are raw.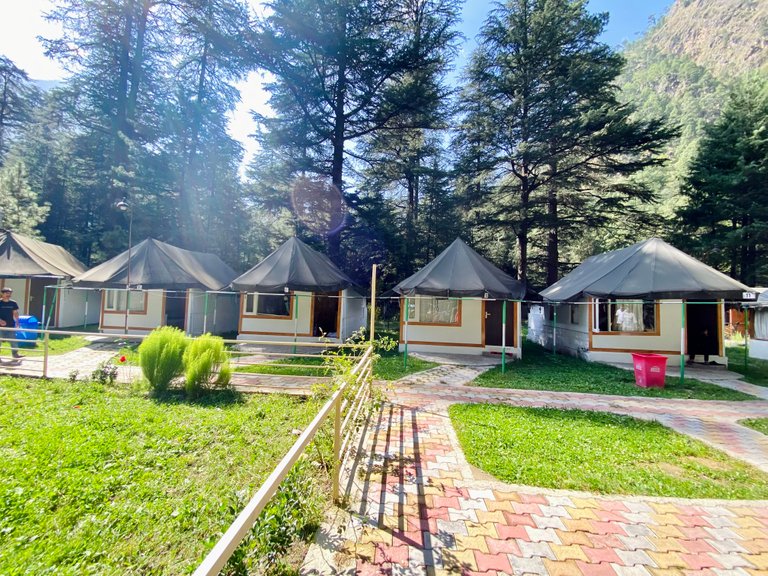 You are currently seeing the unaltered beauty of the Parvati valley.
This is our room, totally luxurious for a camp. 😍
This place is a must visit whenever you come to Parvati Valley.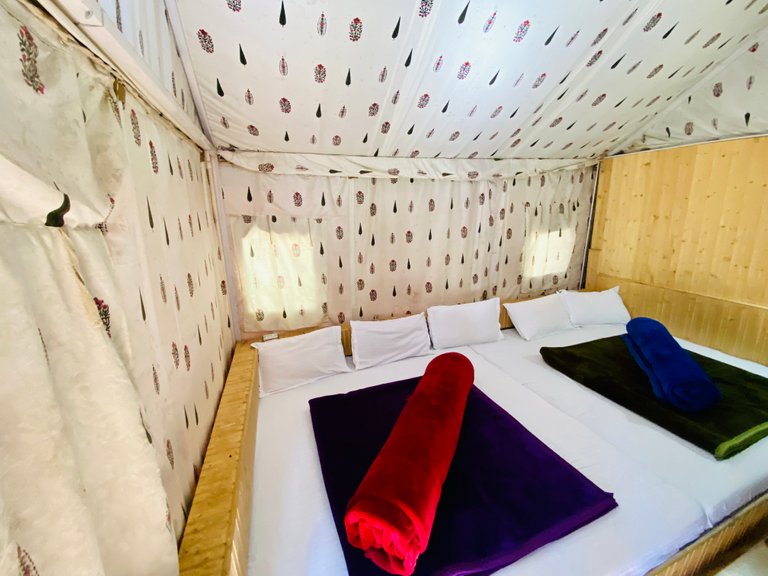 Hope you like this blog.
Love from Himalayas ❤️