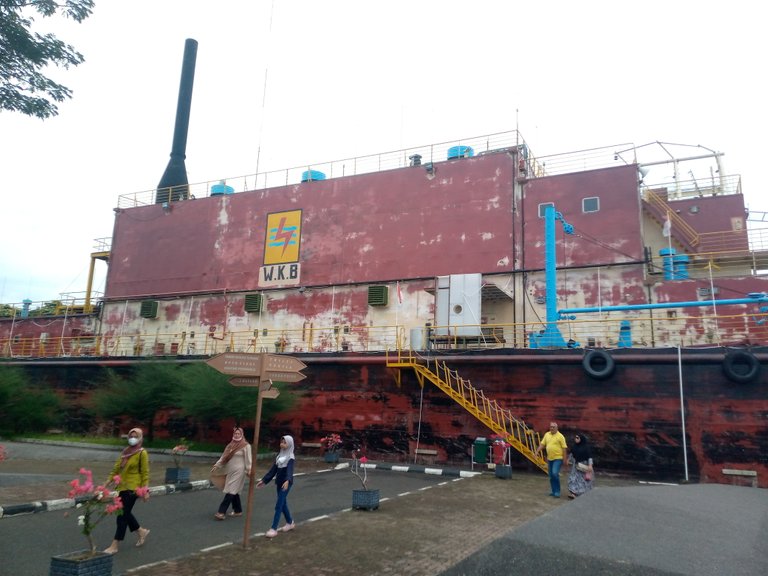 ---
The earthquake and tsunami in 2004 in the province of Aceh, Indonesia caused enormous damage to infrastructure and loss of life for Aceh, and one of the events behind the tsunami that reached 9 meters in 2004 was the dragging of a diesel power plant. or a floating PLTD from the port of Banda Aceh to reach residential areas in the center of Banda Aceh, about 5 km of a diesel-powered power plant being swept away by big waves.
There are many stories behind the dragging of this floating diesel power plant or PLTD, I will tell you a little about this diesel power plant, so in 2003 the province of Aceh experienced a shortage of electricity because at that time there was an armed conflict in Aceh province, so there was a shortage of electricity. electricity was caused by irresponsible sabotage of electricity facilities so that in that year this electric power plant was brought in to help or increase electrical power in the city of Banda Aceh after more than a year supplying electricity to the city of Banda Aceh there was a very large tsunami disaster it was dragged 5 KM away so that this incident can be said to be very powerful because the weight of this ship is about 2600 tons but with big waves and a height of 9 meters it is able to drag this large ship to residential areas.
In 2012 this ship by the Indonesian government was used as a monument to the tsunami disaster in 2004, because this ship was a silent witness to the disaster because when it was dragged it was not damaged, and also because the electric engine can still be used, the electric engine from this ship then it was removed so that the ship remained intact and is now used as a tourist attraction monument to commemorate the tsunami incident in the city of Banda Aceh.
I once lived near this ship monument while working in the city of Banda Aceh, at the time of the tsunami I was also in the city of Banda Aceh but I was not on the beach so I was not directly hit by the tsunami waves after the tsunami I saw firsthand how powerful it was the impact of the earthquake and tsunami and I know that at that time one of the ships was dragged by the tsunami waves. Before being used as a tourist spot, this ship was not visited by many tourists because it was still in the middle of a densely populated residential area and now this ship has been used as a monument and many local and foreign tourists visit the place where this ship is located.
A few months ago my family and I visited Banda Aceh again and I had the opportunity at that time to come to the monument to the electric power plant ship and also bring my family to see and reminisce about the tsunami disaster that occurred 18 years ago. visiting this ship the stranding of this ship has been renovated, maybe the government has bought the land around the ship to expand its location again so that several other facilities are built to support it as a historical place for the people in the city where Aceh and the people of Aceh.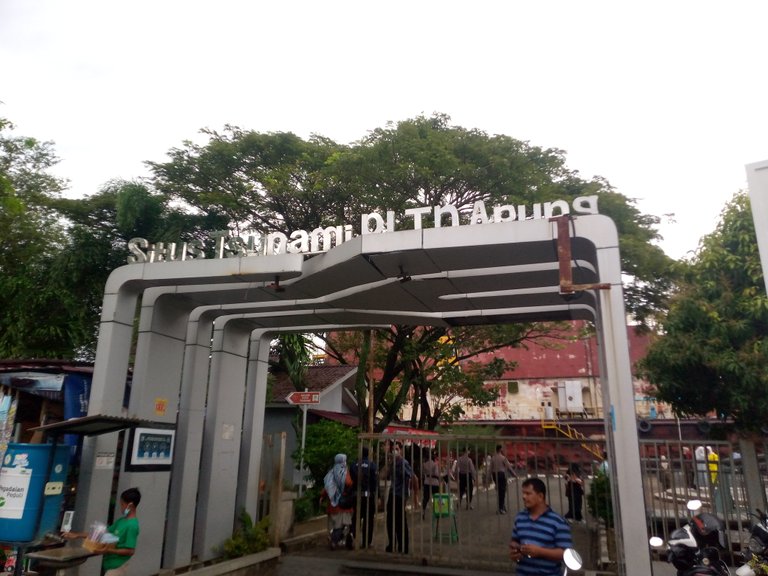 Entering the gate of the floating PLTD complex in apung, you can see many tourists passing by, both arriving and returning, so outside of this gate there is a parking lot for motorbikes and cars and at this gate there is also a guard and we can buy some souvenirs sold in the shop next to the gate.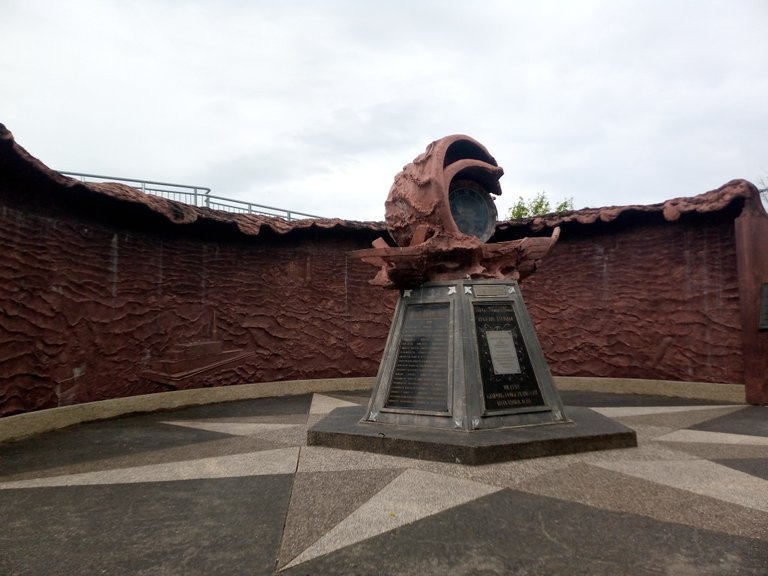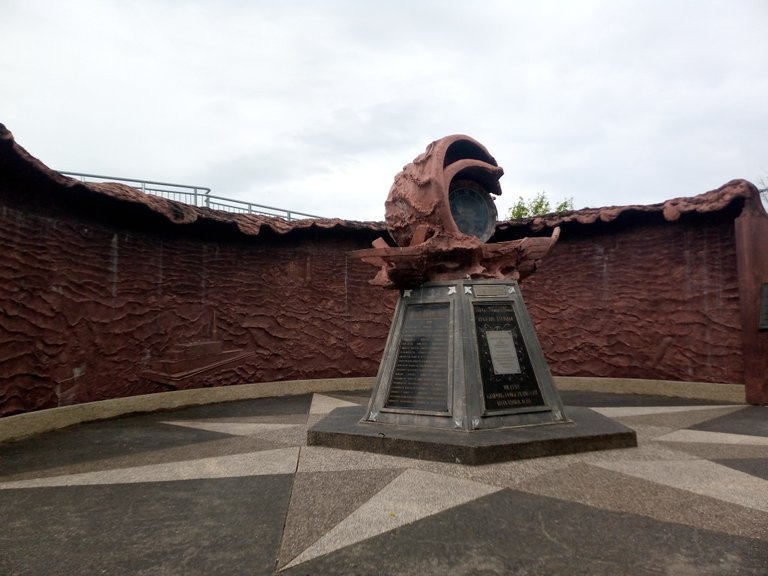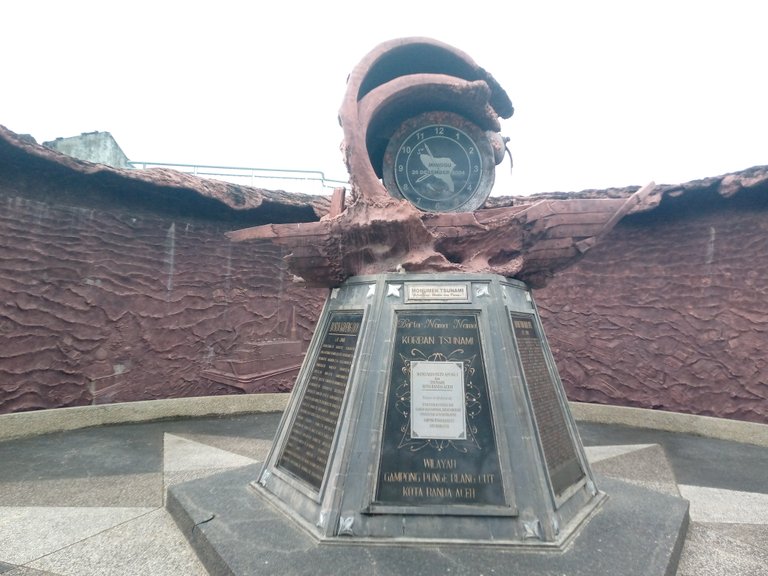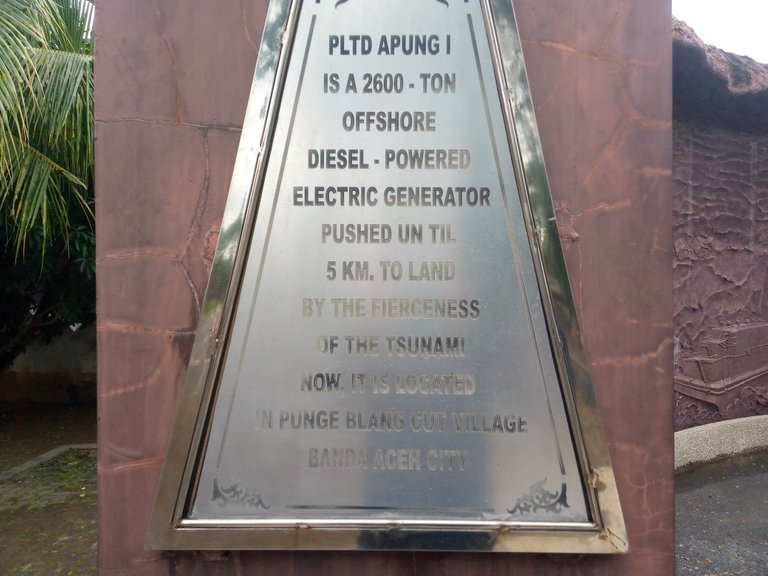 This is a monument that shows information in the form of the clock when the tsunami occurred and also the names of the tsunami victims who are local residents as well as information about the floating PLTD ship, in this monument there are also carvings that resemble tsunami water waves, usually many visitors make this monument a place to take pictures.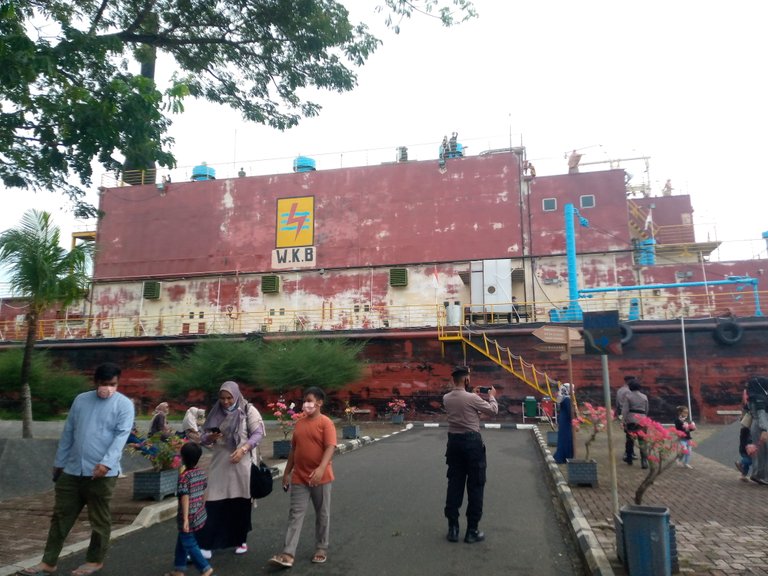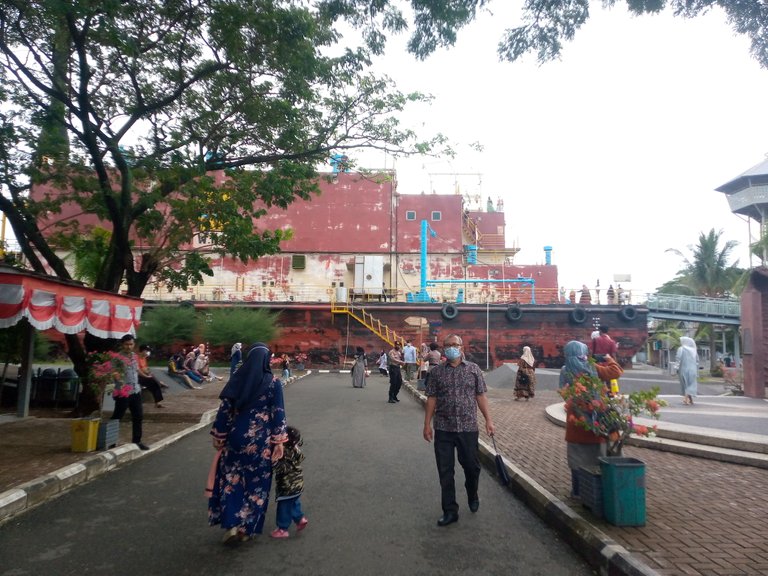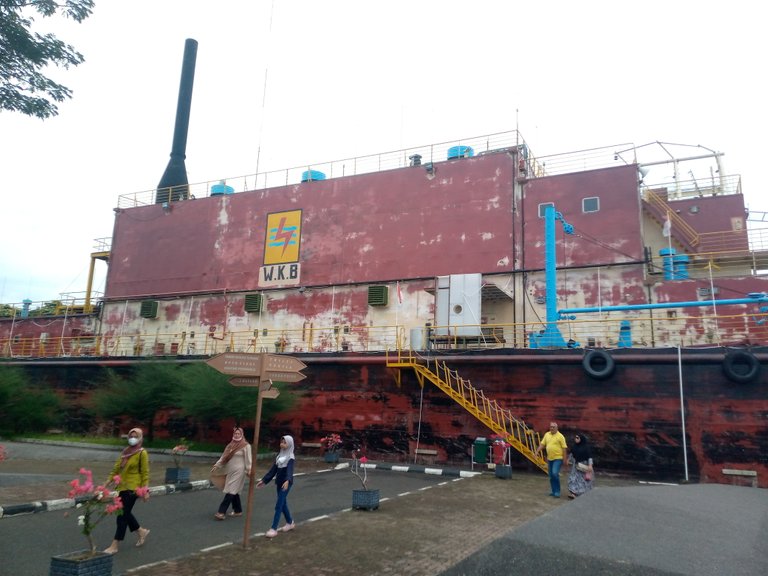 This is a floating PLTD ship, there are several tourists in that place and although the shape of the floating PLTD ship looks like a junk ship, behind it there is a very large history during the tsunami and this place is a place of learning and education for the community about tsunamis.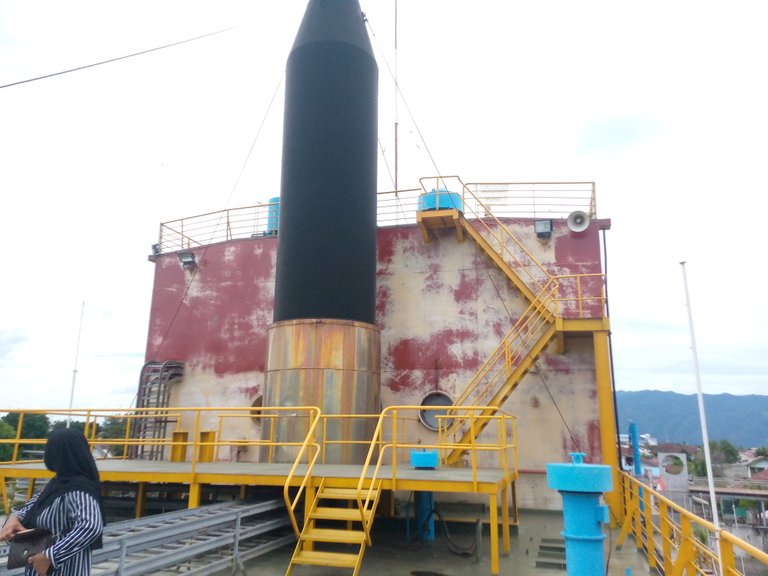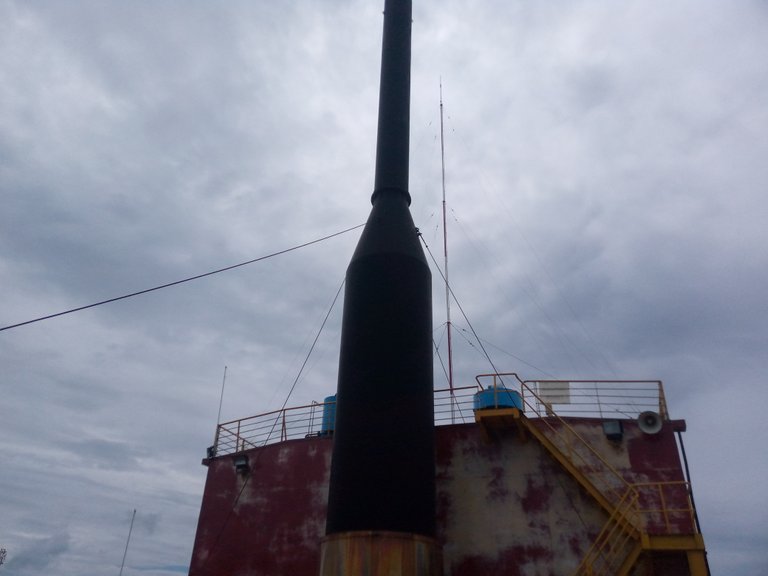 My family and I boarded this floating PLTD ship but that day I didn't have time to get on the ship, just being on the ship, I needed to climb stairs to get to the top, and this ship has three levels and I went up to the top level because above us can see the view of the city of banda aceh and there is also a large chimney above it so above this there are also binoculars that can see various corners of the city of banda aceh.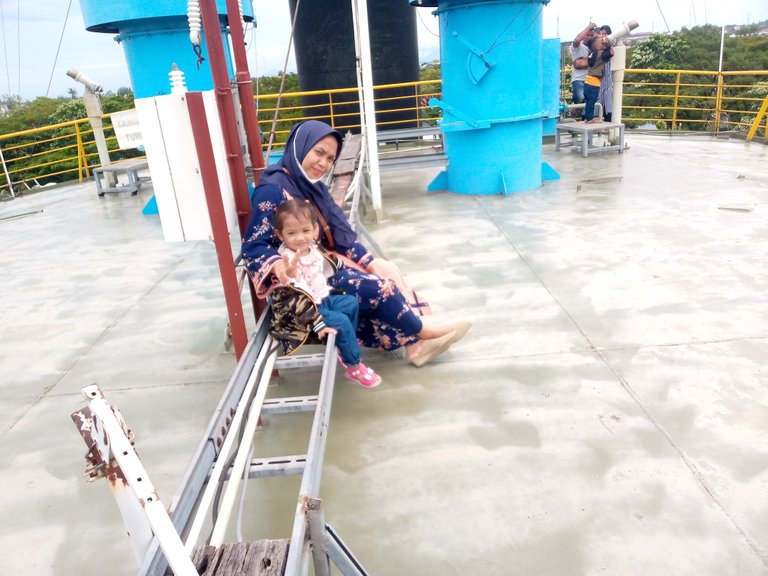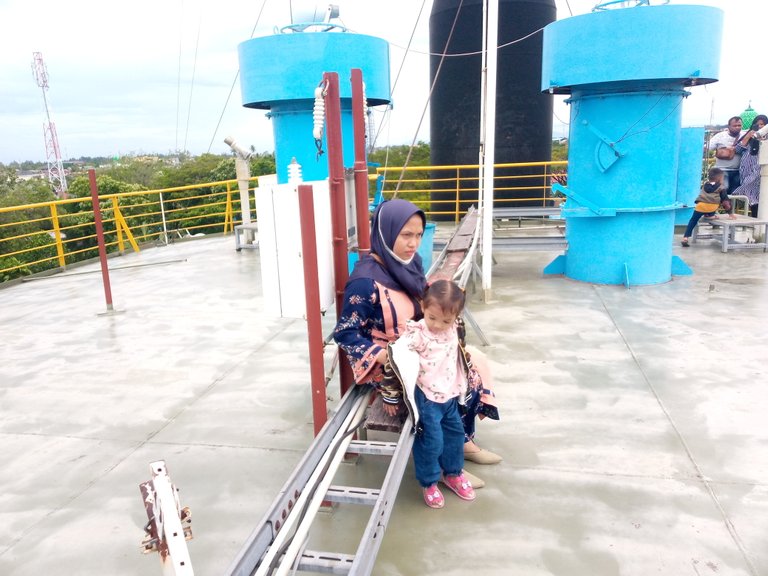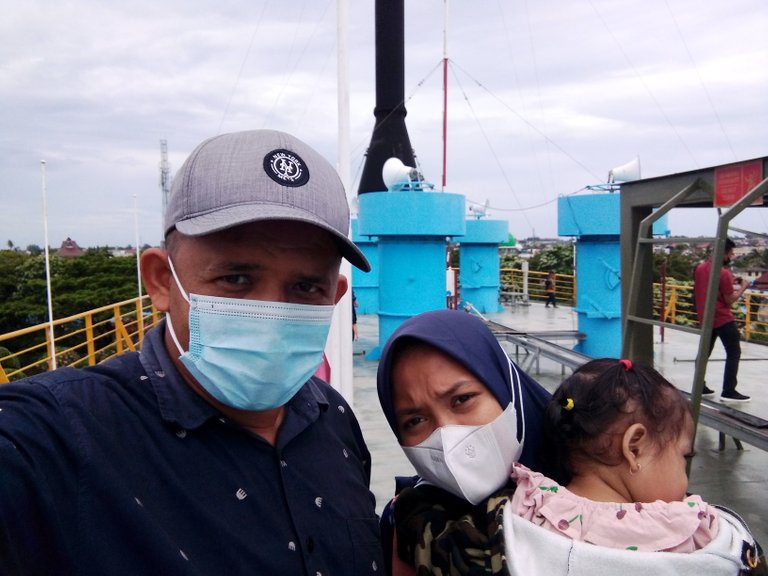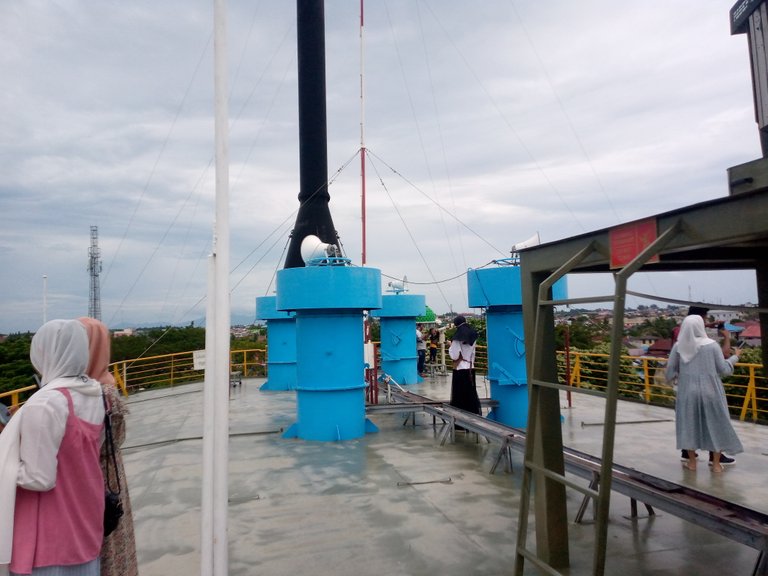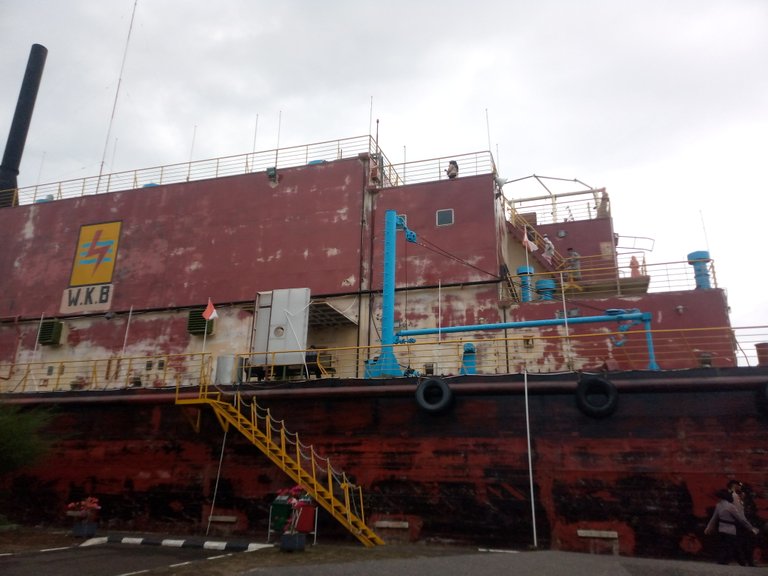 Because on the day I visited this floating PLTD ship was not opened to enter this floating PLTD so I couldn't take pictures or see inside this floating PLTD I could only take pictures from the outside and also from above the floating PLTD.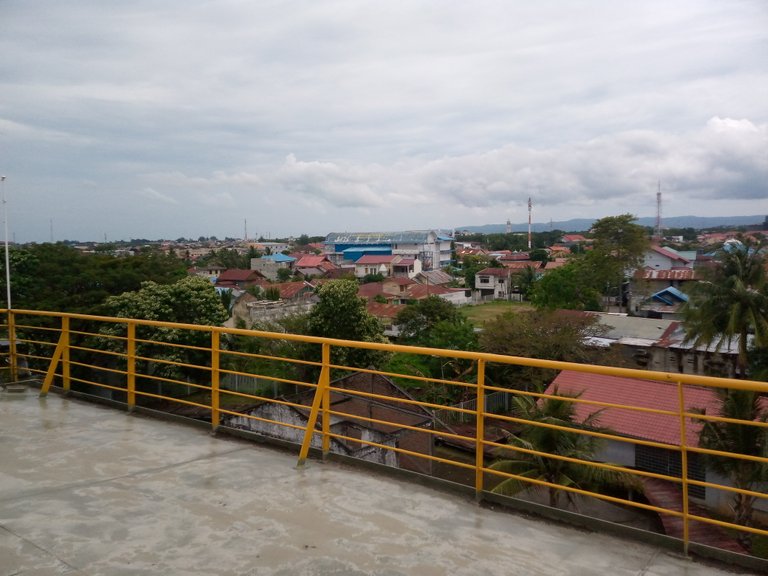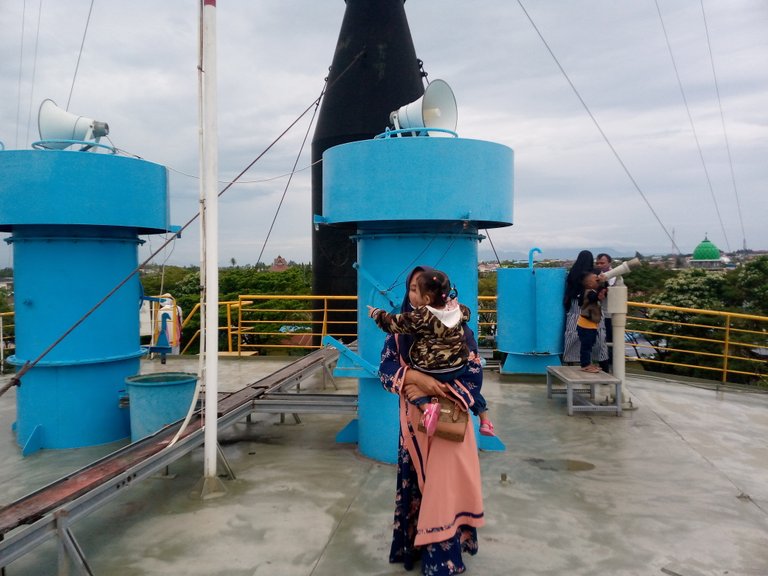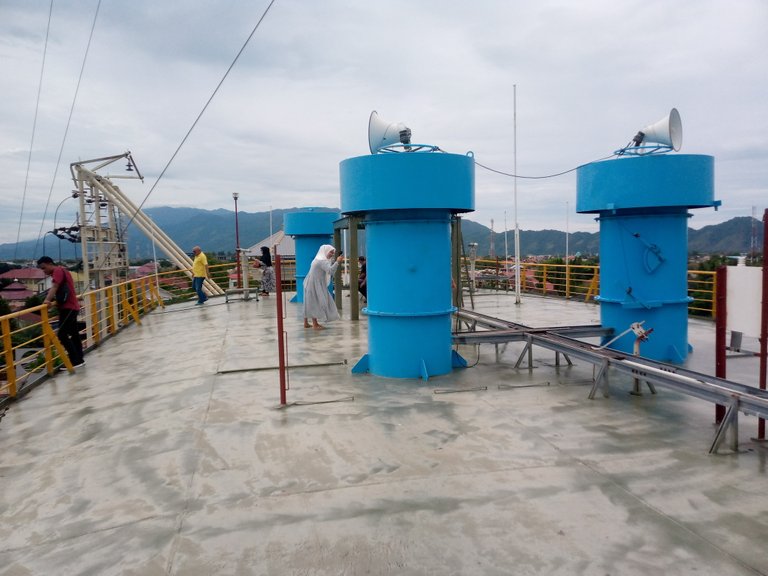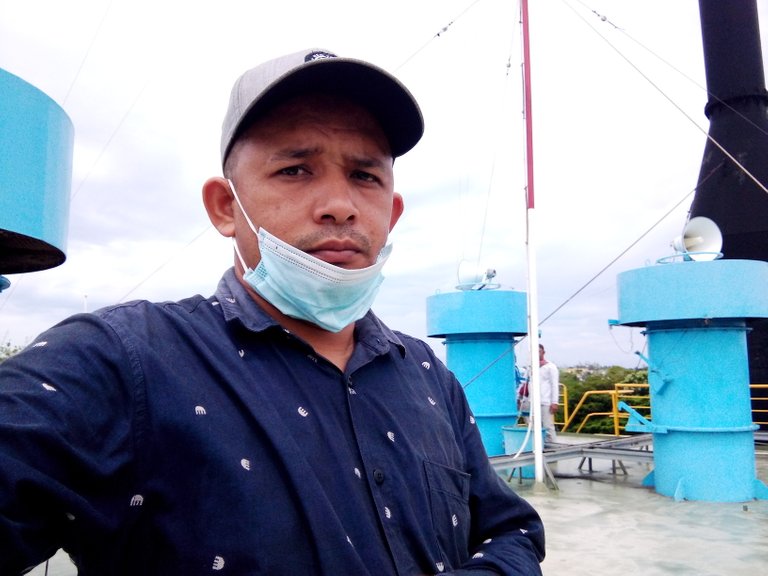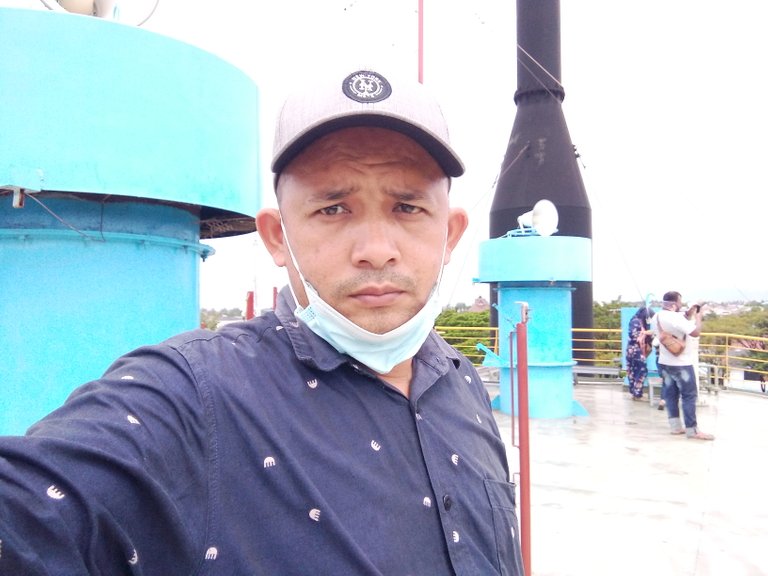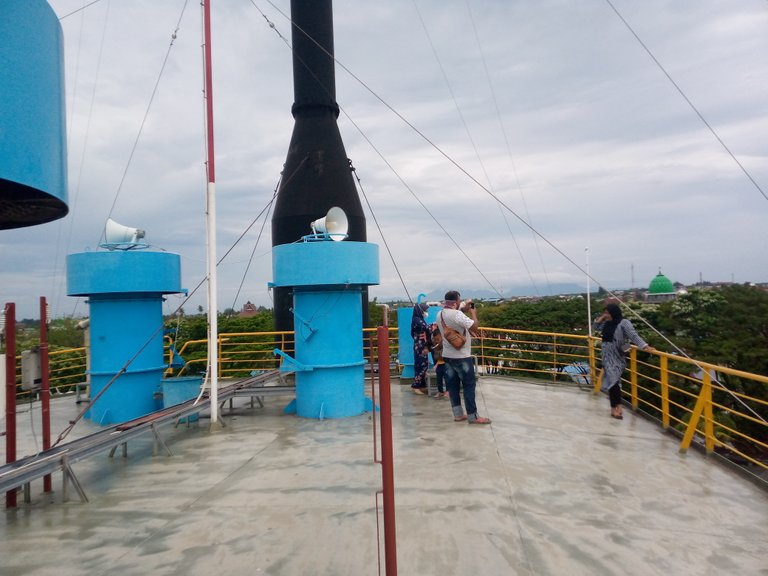 After that my family and I took the time to take pictures and take pictures at the place and many other tourists took pictures on the boat, it seems they came from far away and did not miss to take pictures at that place.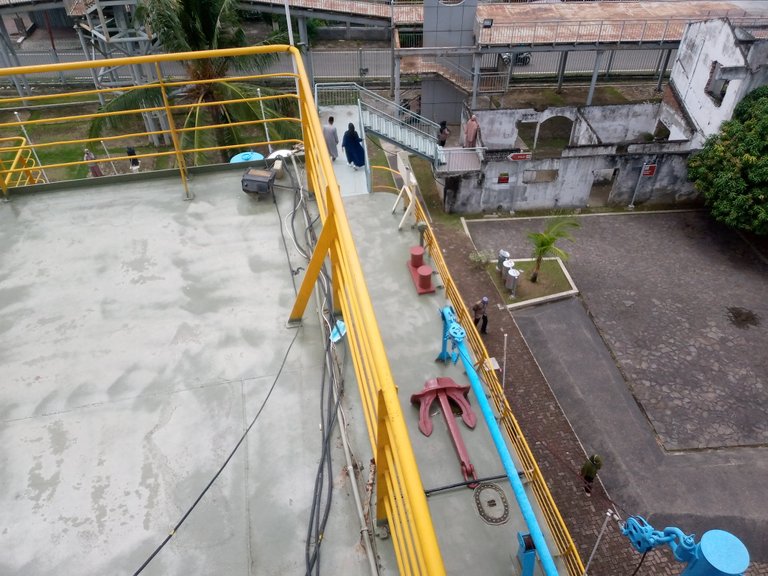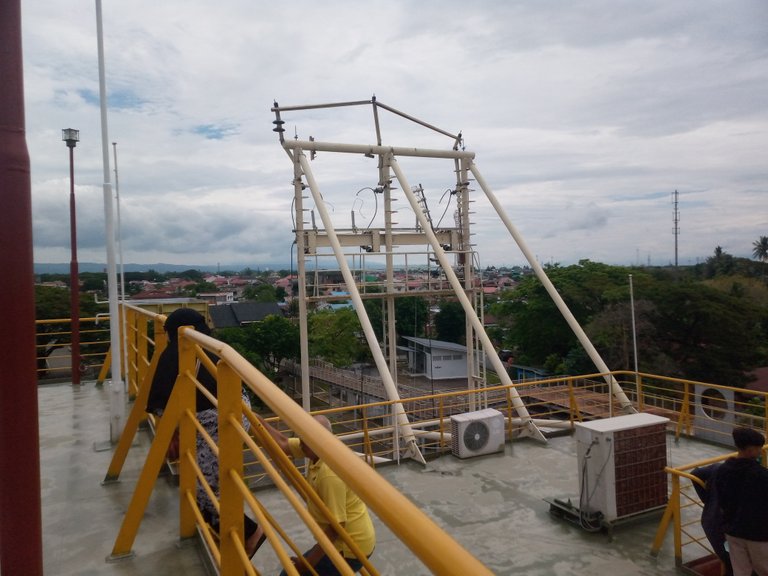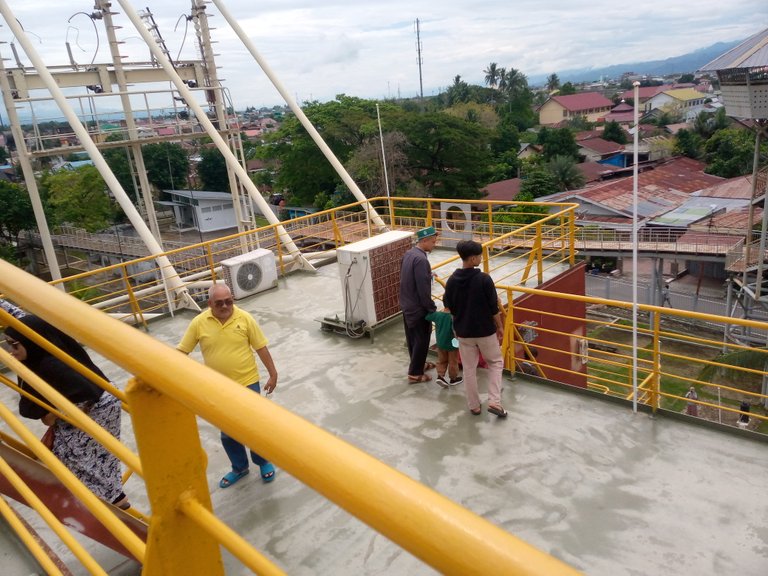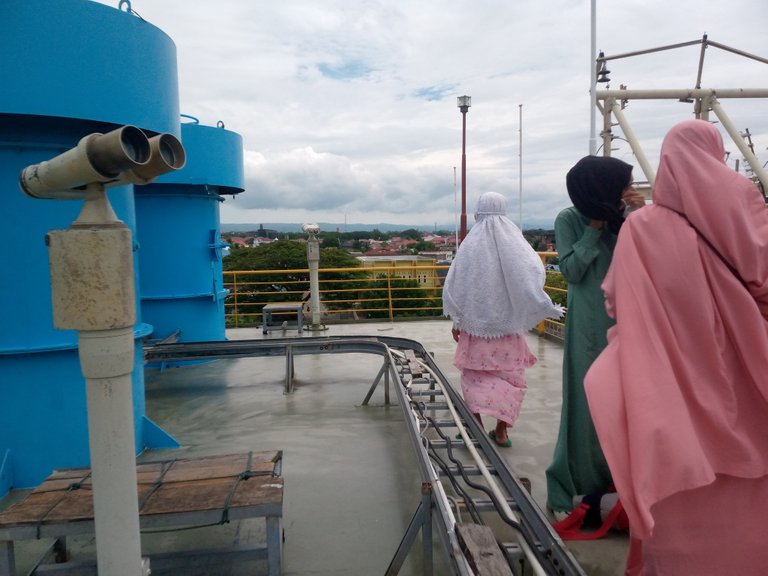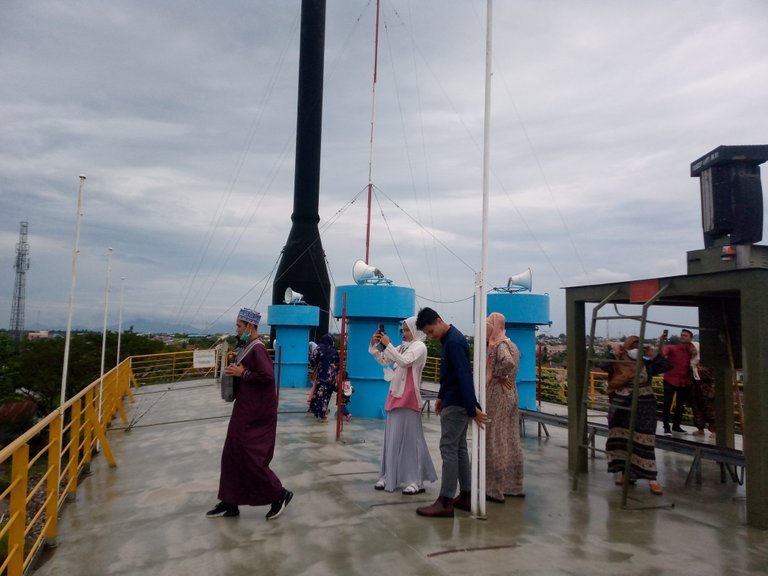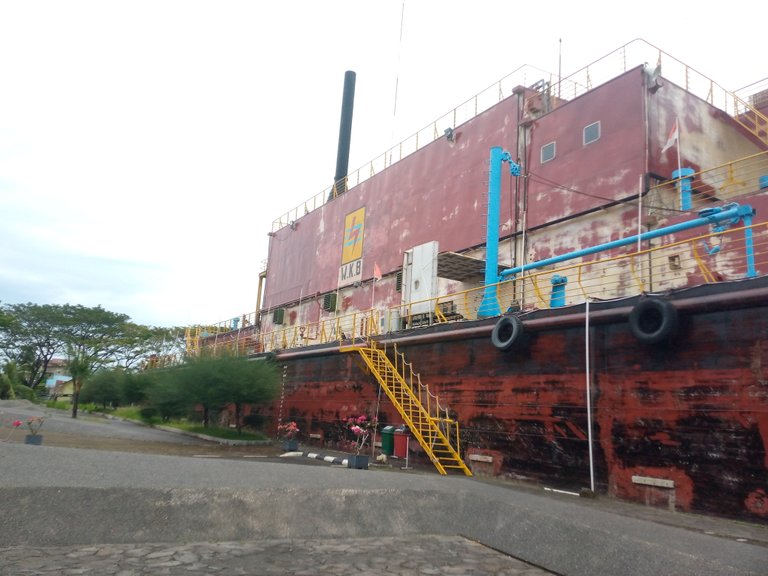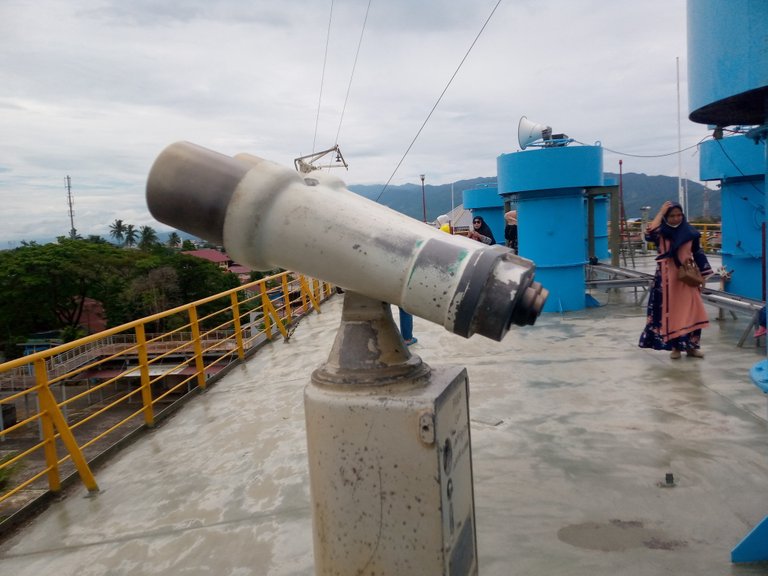 My family and I after a while on the boat we got off and after that I took some more photos from below and after that my family and I came out of the PLTD floating monument complex, because they will soon go to another place in the city of Banda Aceh.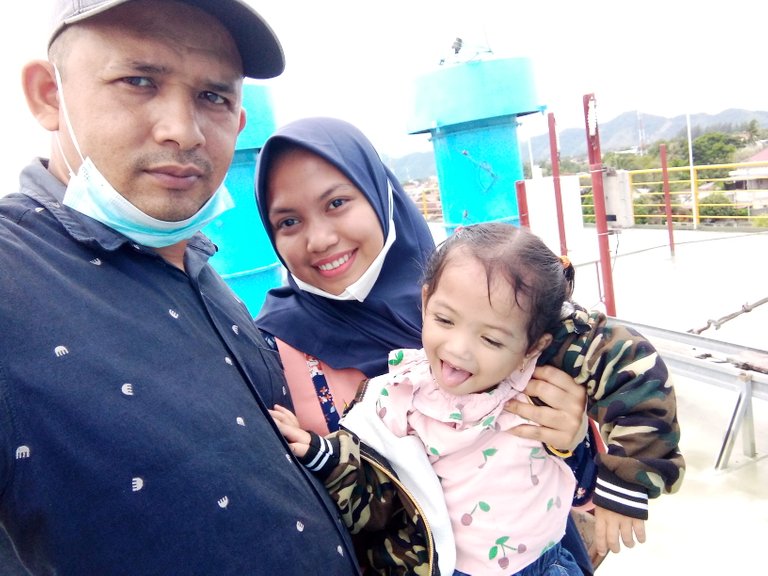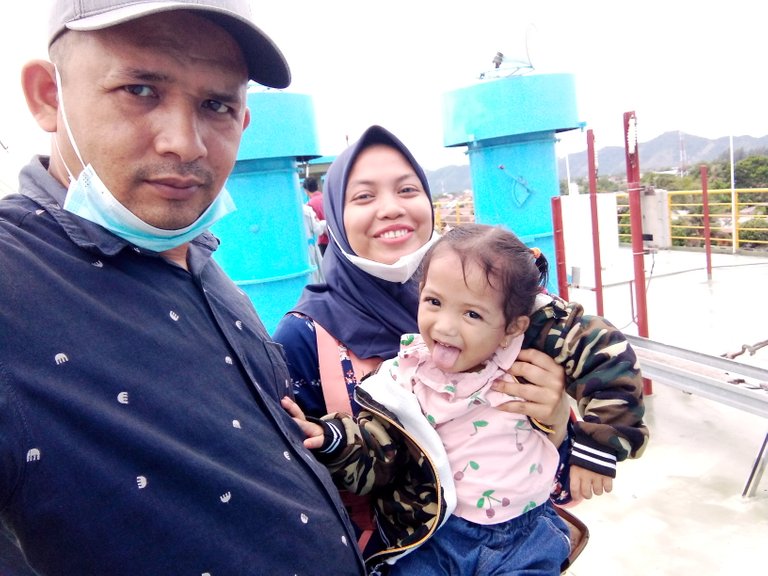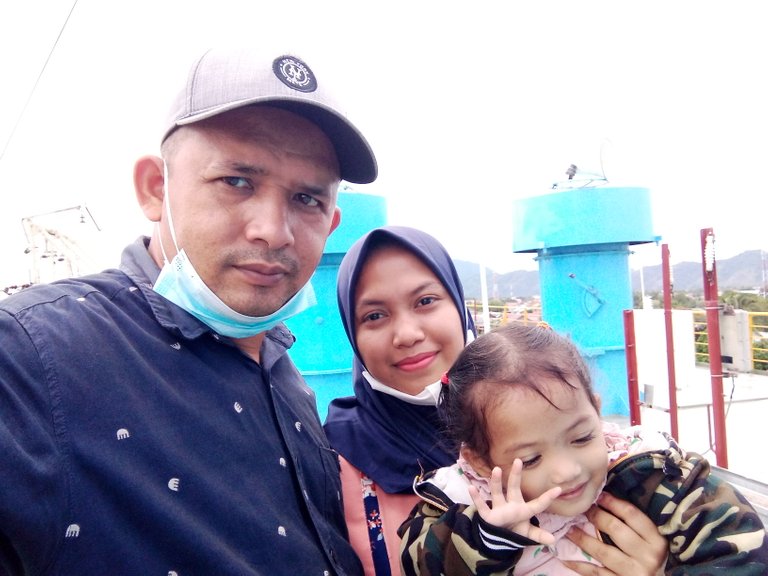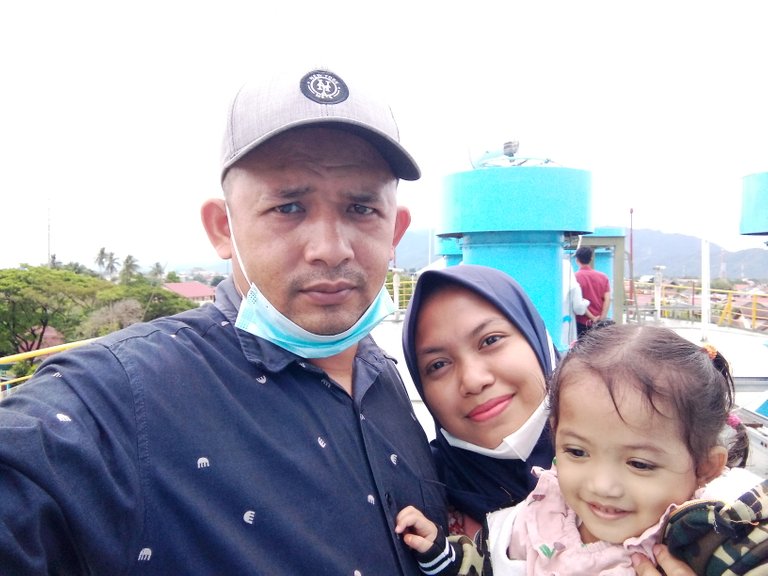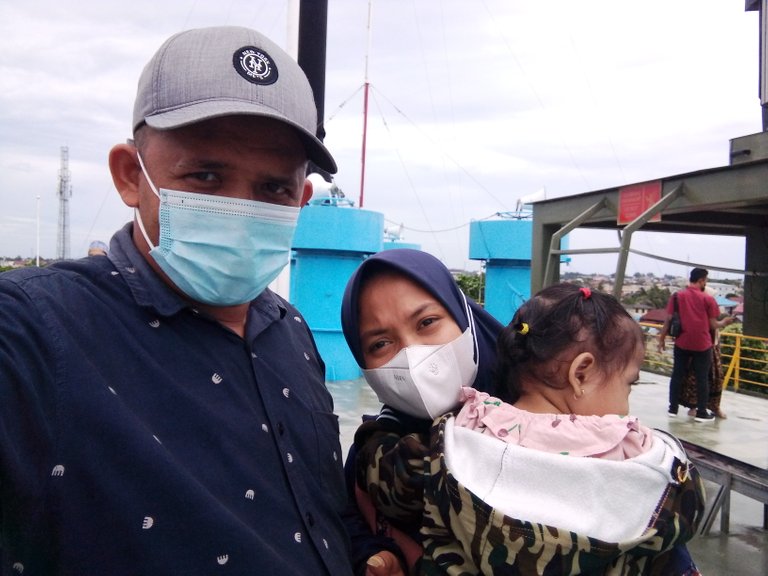 Those are some photos and stories about my trip to the floating PLTD in Banda Aceh, hopefully what I convey will be useful information for all of you, thank you for your attention, that's all, see you next time.