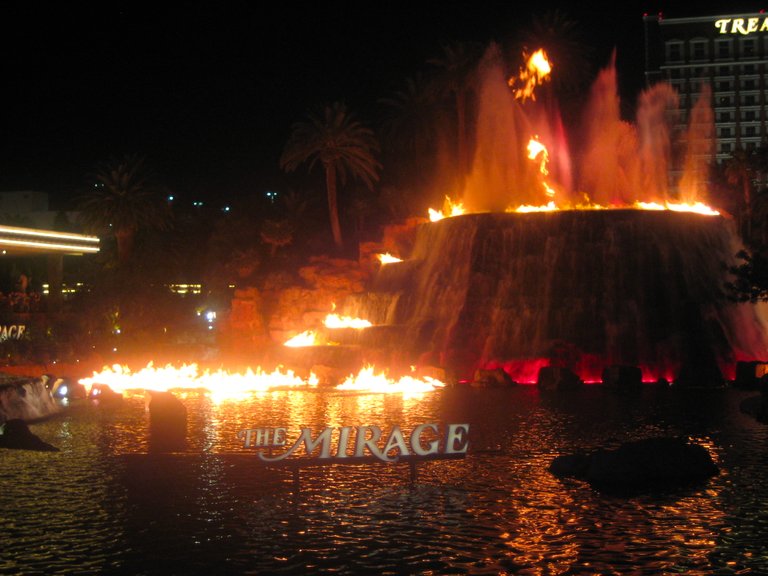 Hello dear Hiver,
today I will tell you about my trip to Las Vegas. It must have been in 2008. My wife and I used at that time a super favorable offer of the Condor and flew for 250 € per person to Las Vegas. We had booked ourselves into the Mirage Hotel and Casino, the hotel where Siegfried and Roy had their show with the white tigers, before the accident.
Of course we used the favorable dollar exchange rate for shopping and also gambled away each 50 € in the casino at the one-armed bandit. One must make already times, if one stays in the gambler's paradise on earth. Here now the most beautiful pictures of our trip. I've never been back since, but would definitely like to go again sometime. Just to see what has been built there and how the Strip has changed.
Many greetings and see you soon
Al
Lake Meade on approach to Las Vegas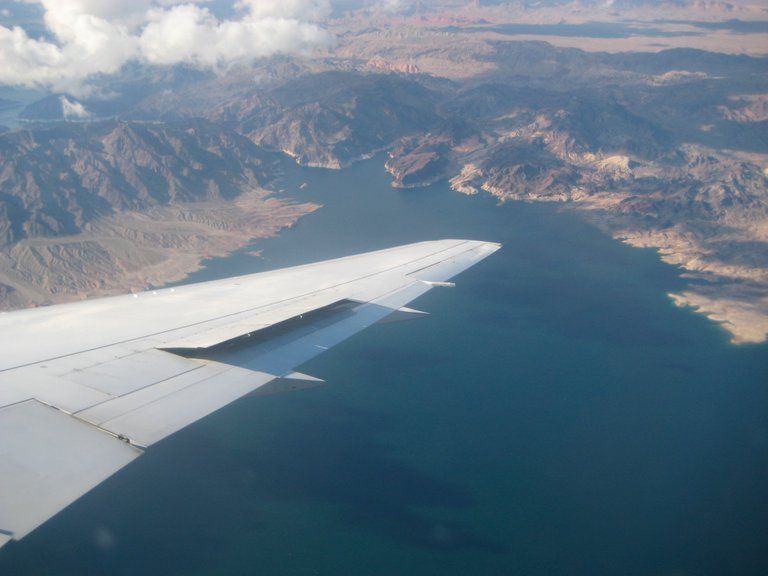 The Strip with its hotel-casinos from the air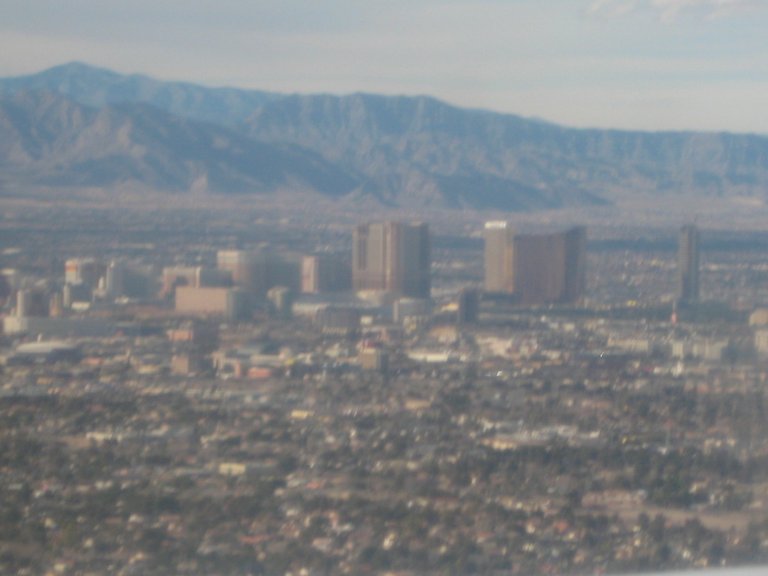 View from our hotel room to the Strip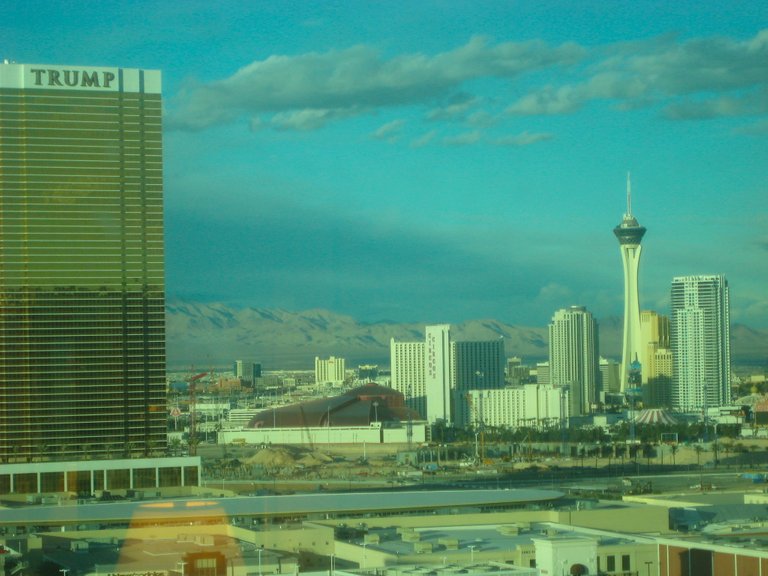 Yes, you see them there often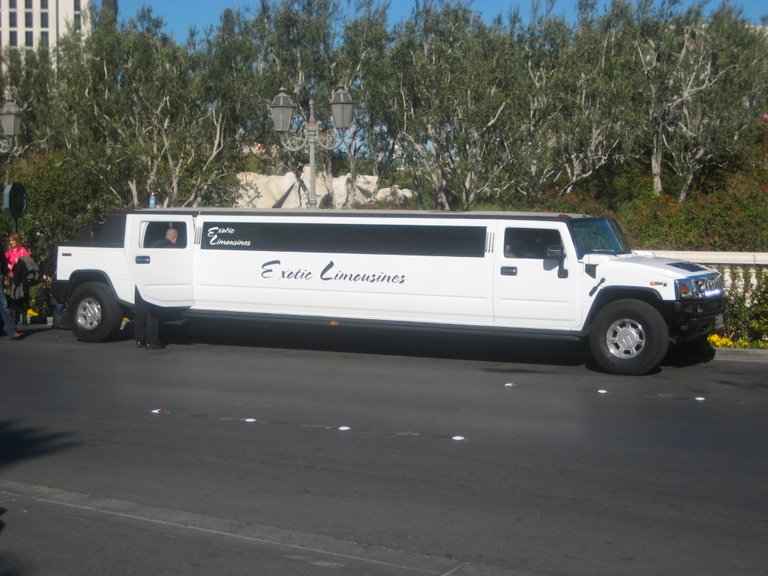 The "small" replica of the Eiffel Tower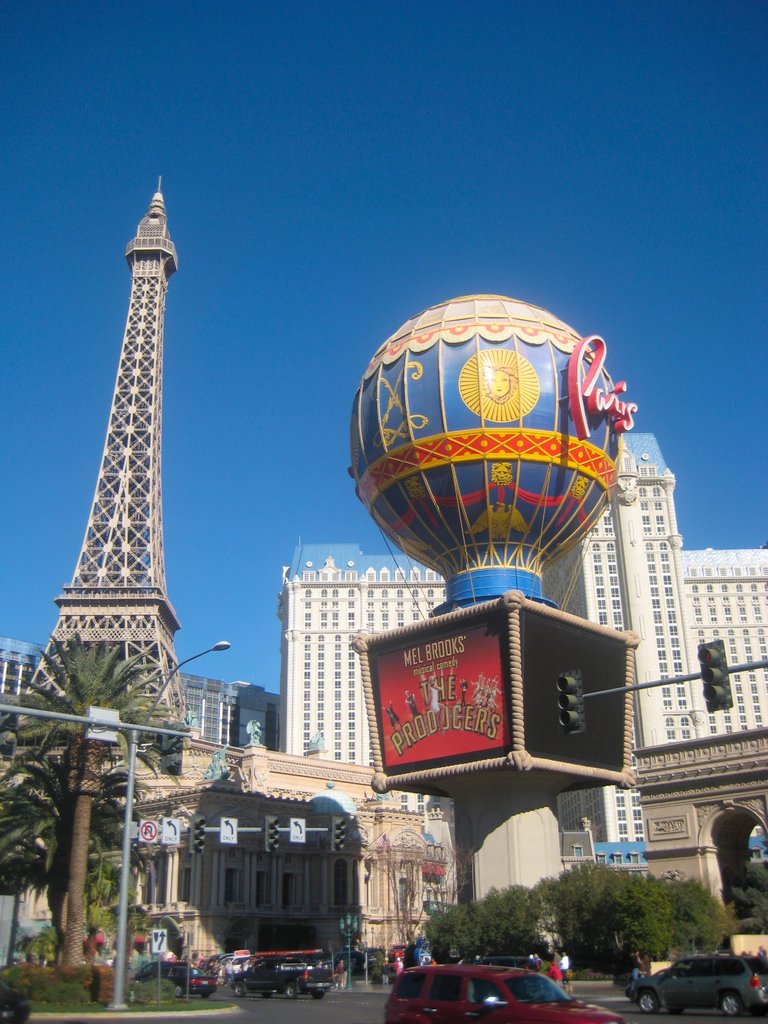 The white tigers still have their enclosure in the Mirage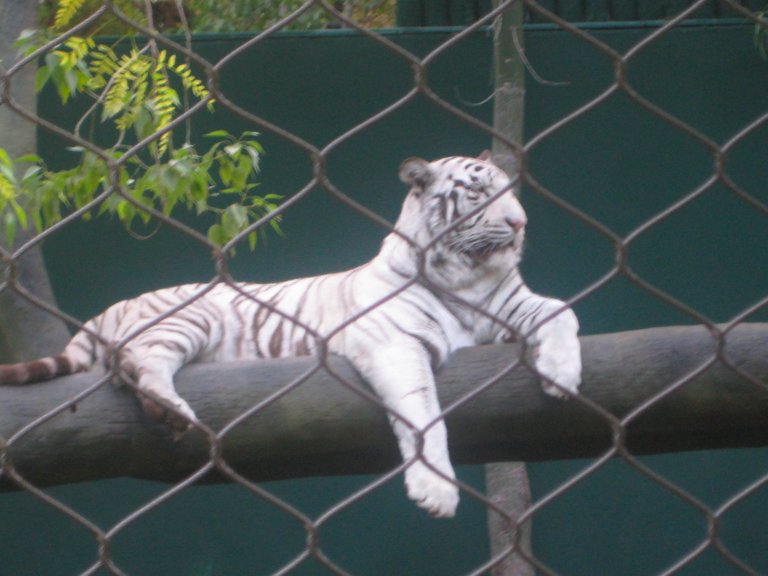 View of Cesars Palace from the pool of the Mirage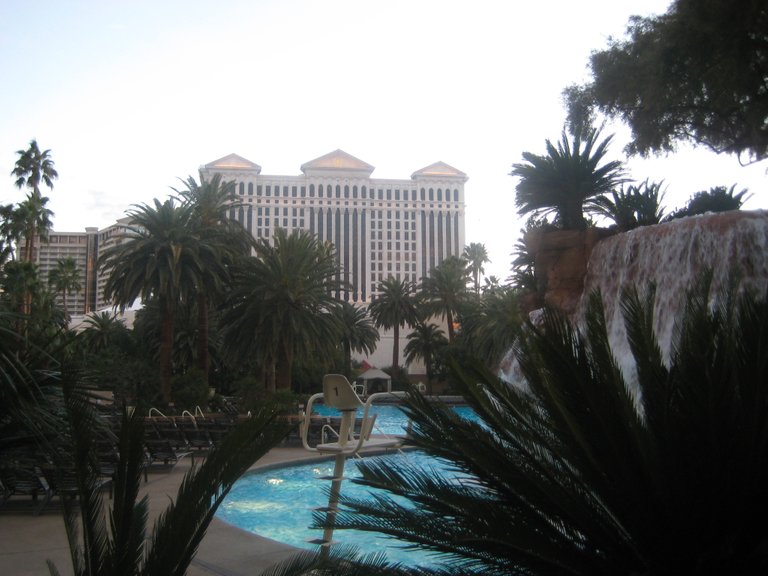 The pirate ship in front of the Treasure Island Resort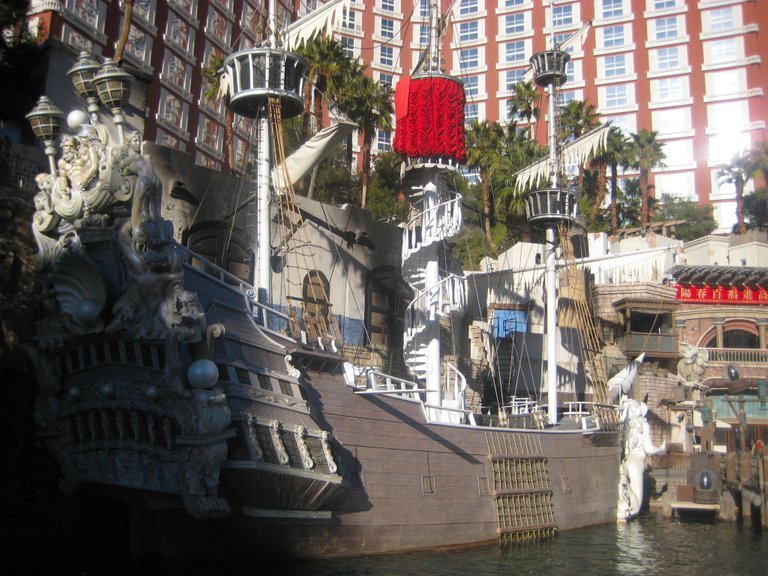 And again at the pirate battle that takes place there every evening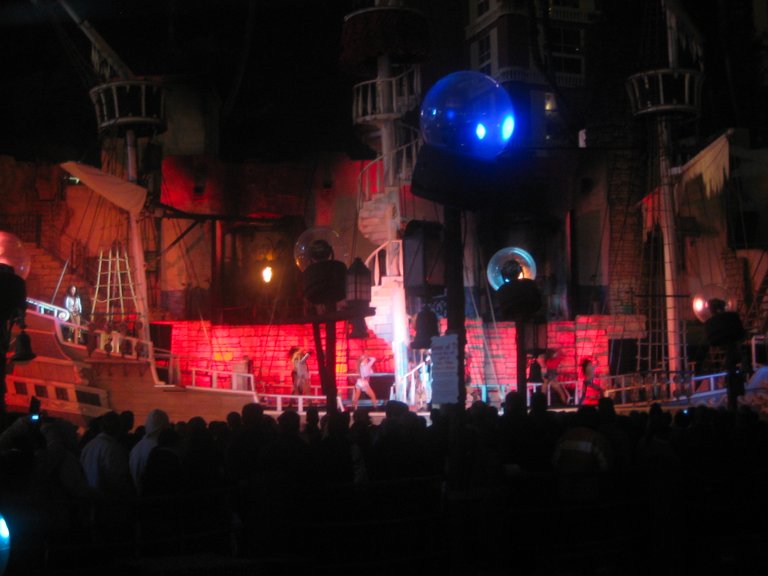 Of course also shopping centers belong to Las Vegas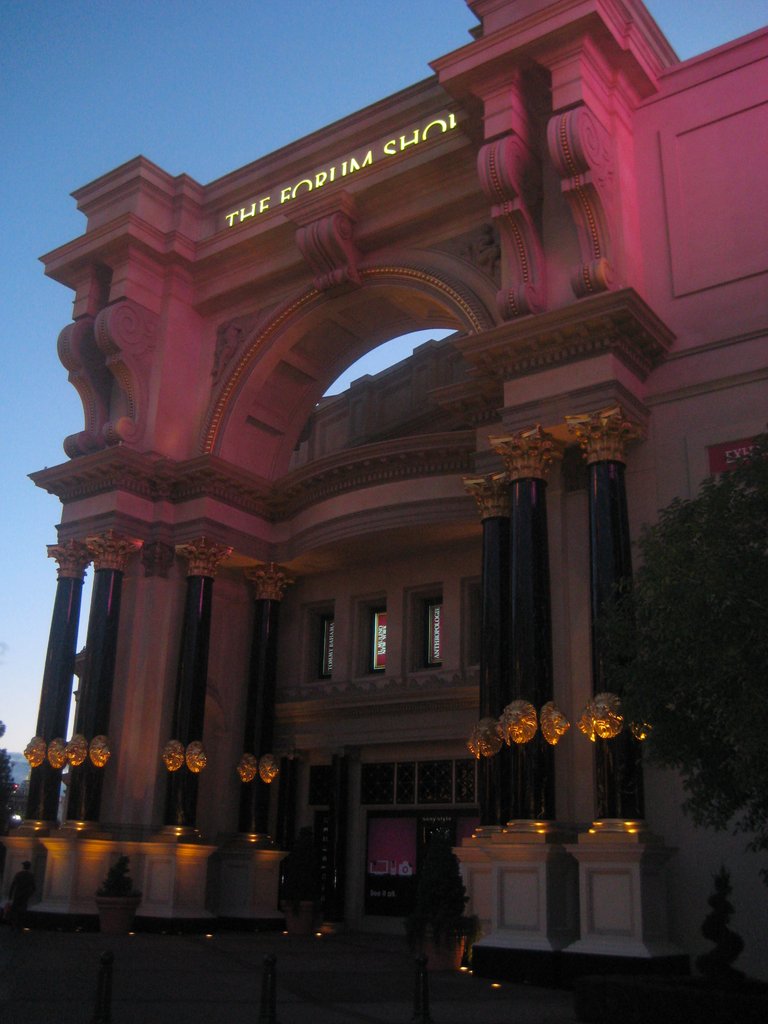 Cesars Palace at dusk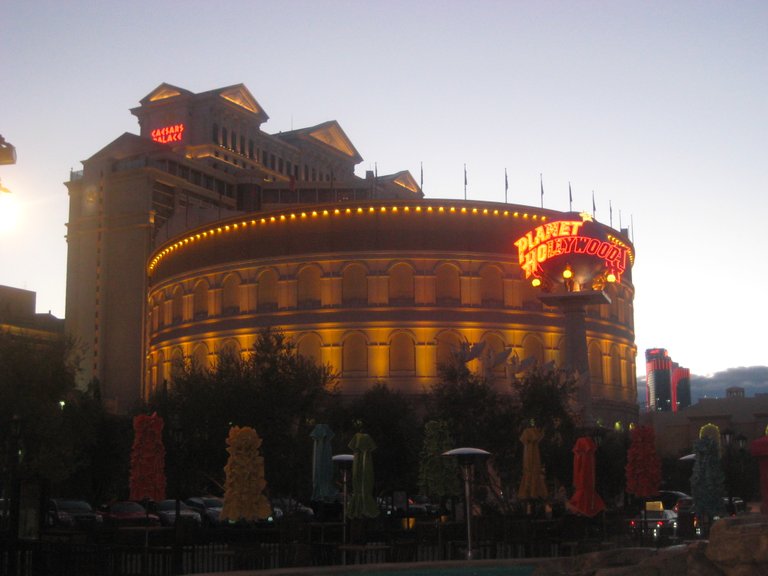 The lights on the Strip come on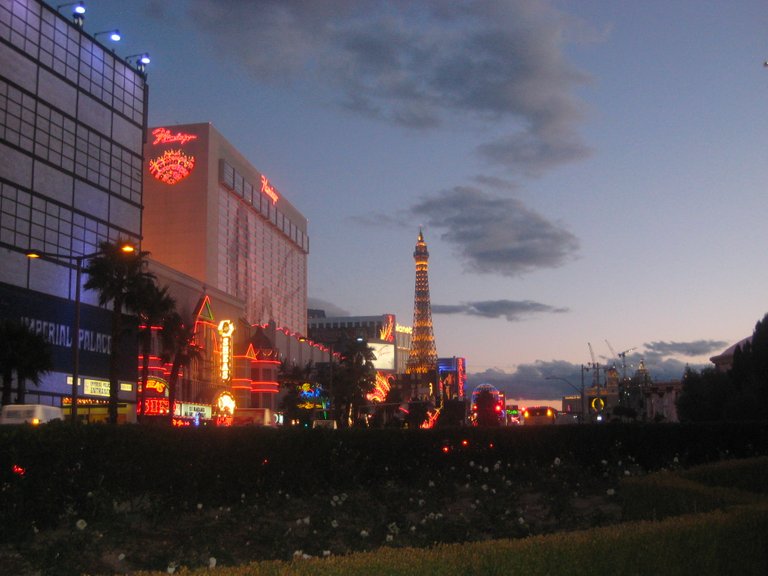 The famous Harrah's Casino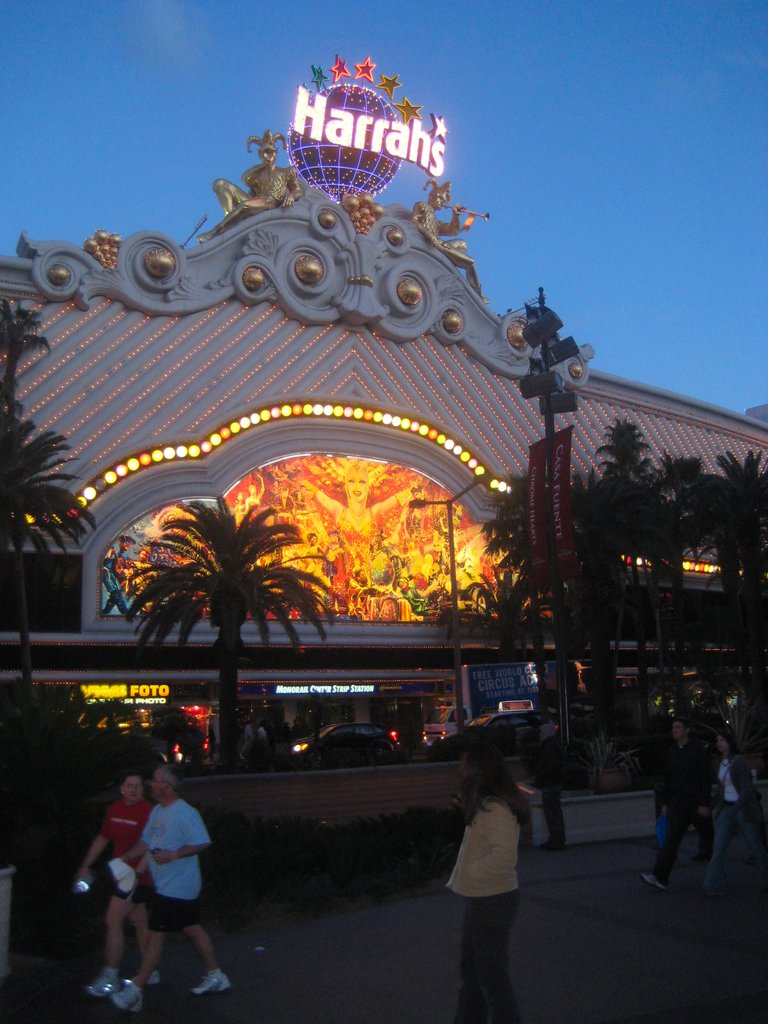 And the Flamingo, where Toni Braxton had her show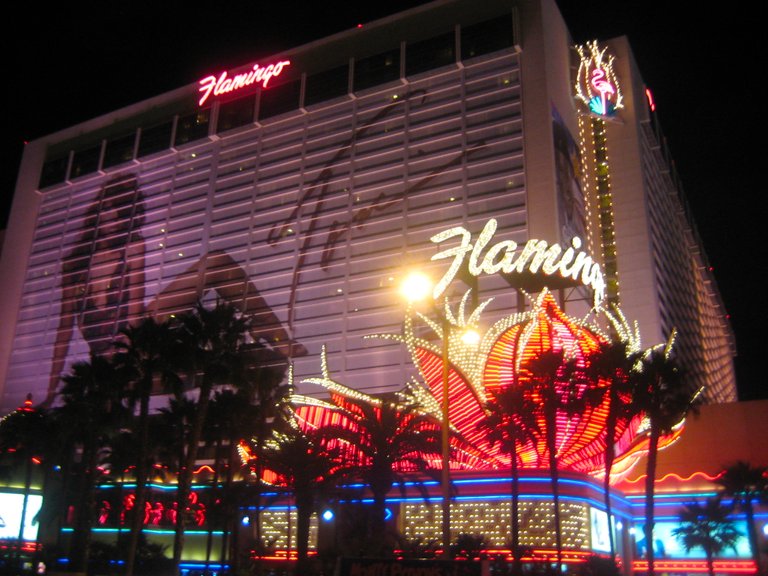 Our room view at night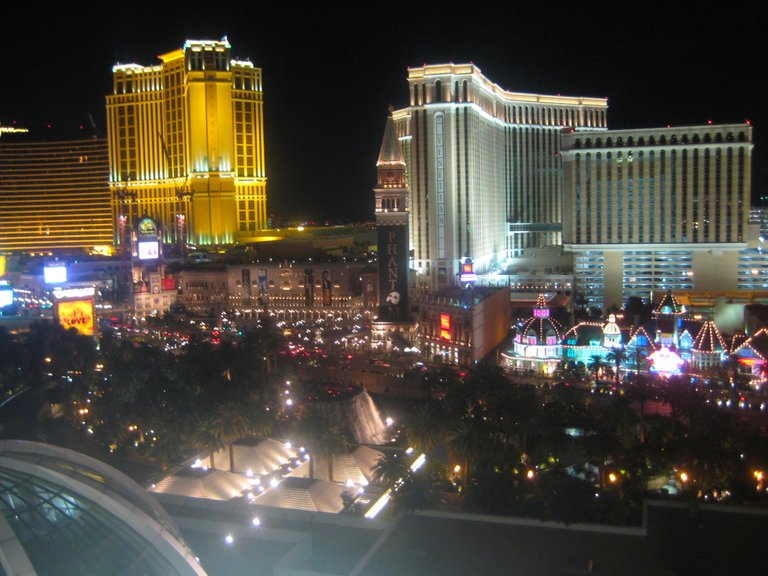 Just like that, the skyline of new york as a hotel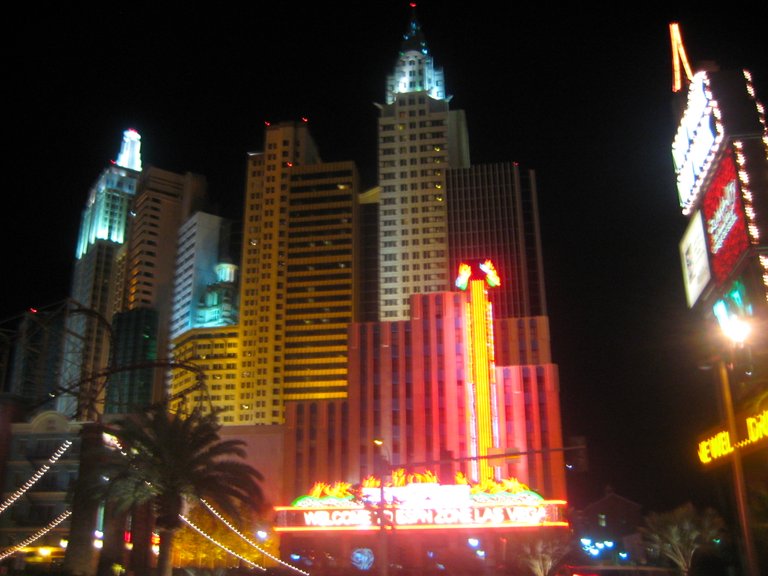 The Venetian, a highlight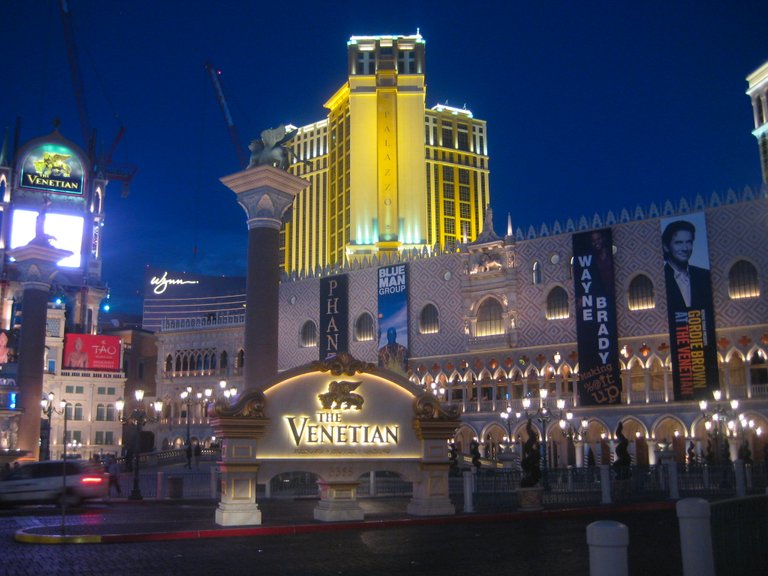 With great water show on the hour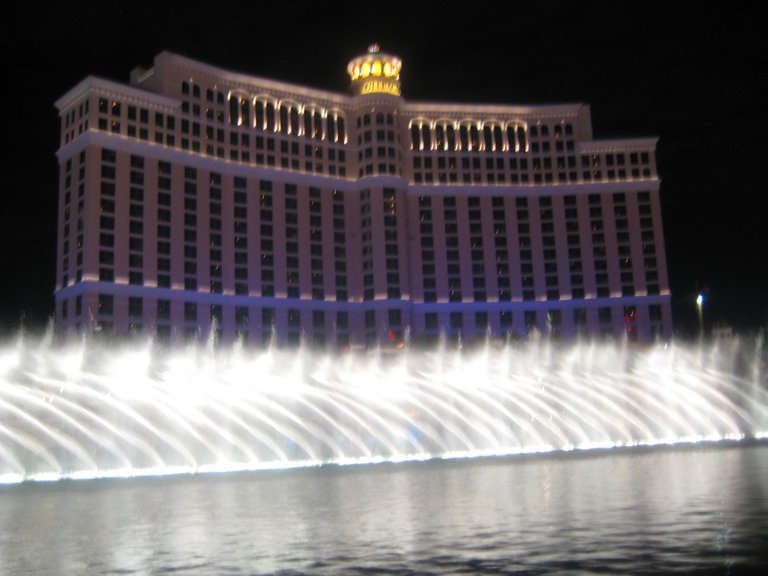 Inside, the gondoliers ride on the created canals ( ride sau expensive ).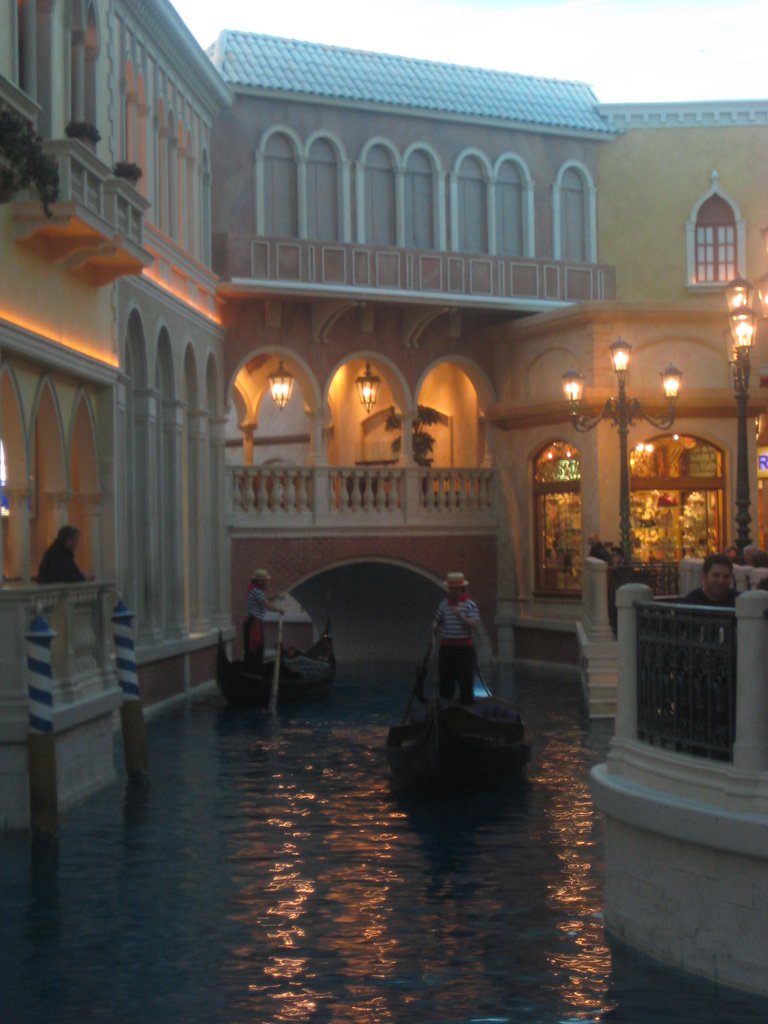 Rush hour at 23:00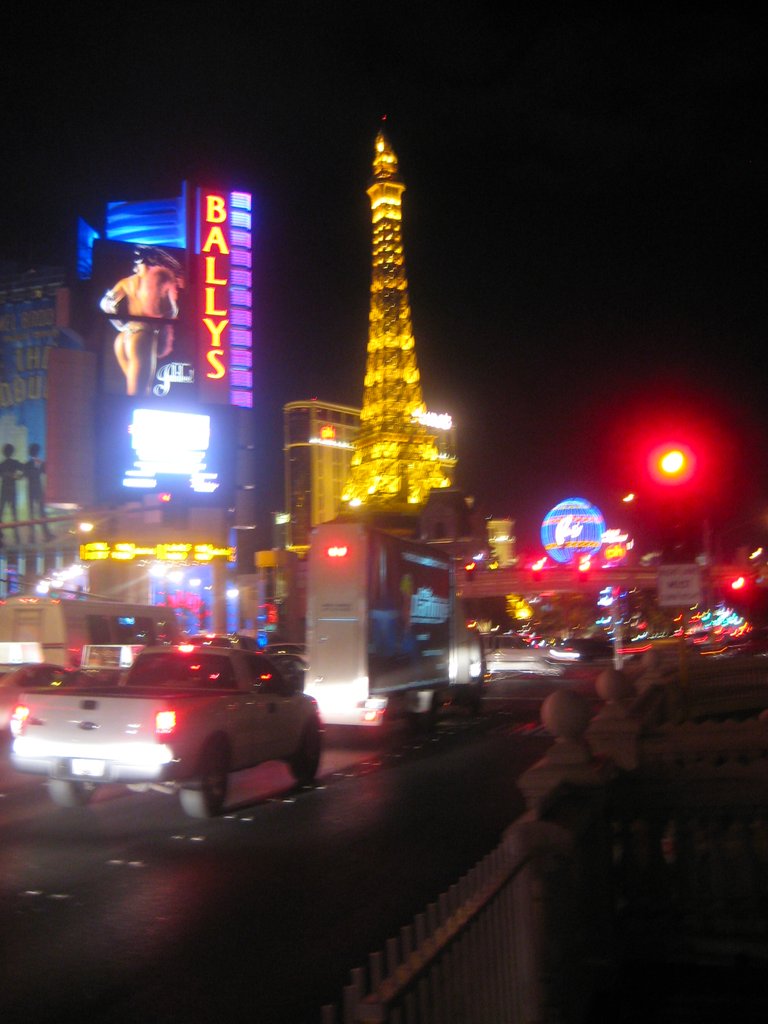 yes, in las vegas after the ceremony we go to the burger place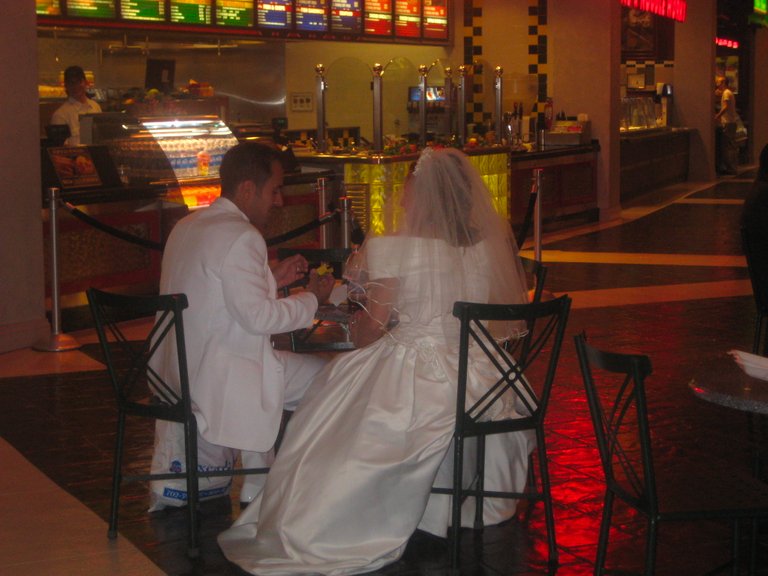 One-armed bandits as far as the eye can see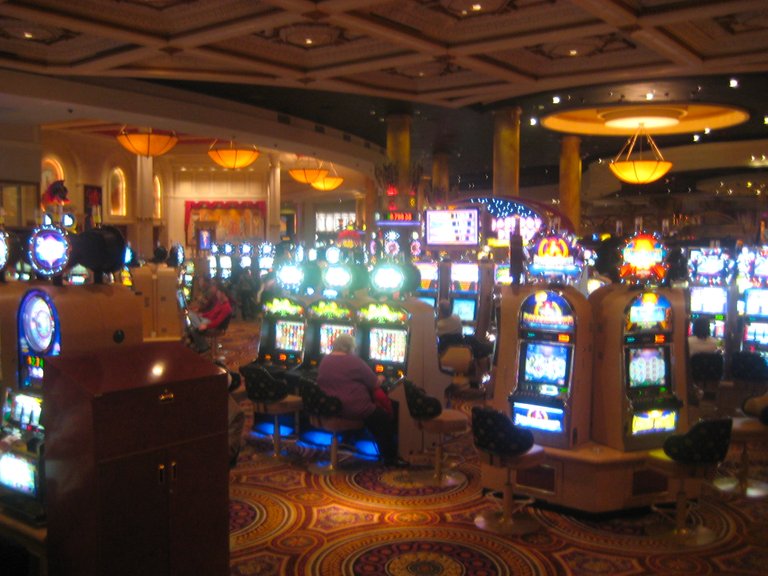 Laser show in the canopy of a whole street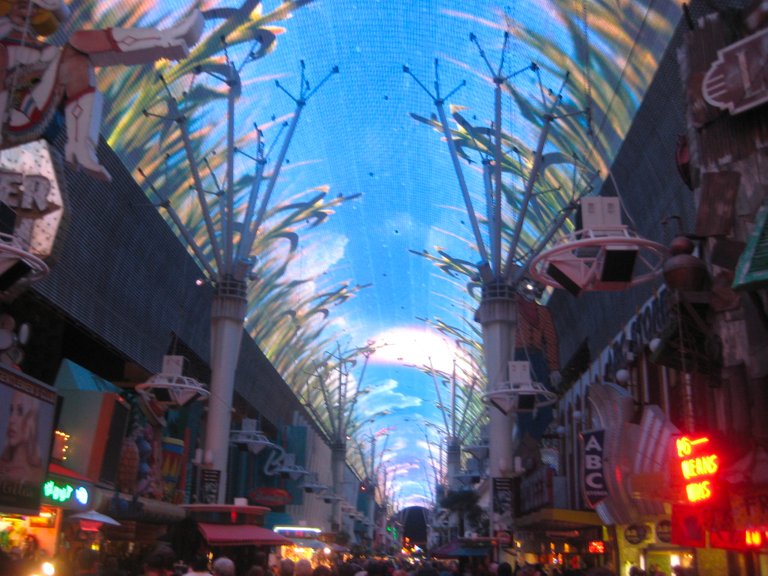 The waving cowboy, who doesn't know him?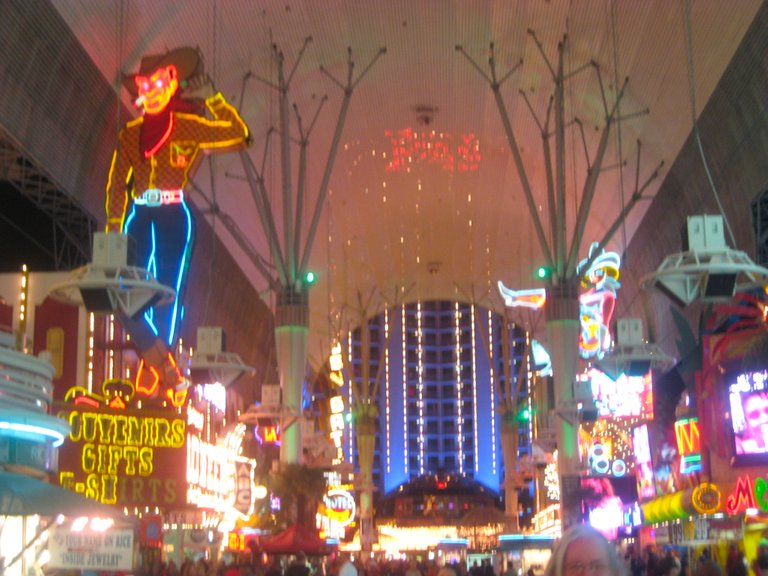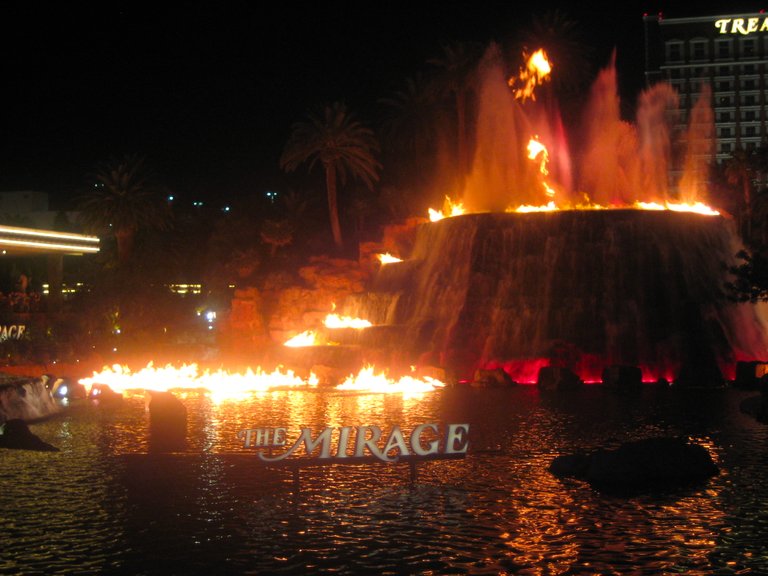 Hallo liebe Hiver,
heute berichte ich Euch von meiner Reise nach Las Vegas. Das müsste 2008 gewesen sein. Meine Frau und ich nutzen damals ein supergünstiges Angebot der Condor und flogen für 250 € pro Person nach Las Vegas. Eingebucht hatten wir uns im Mirage Hotel und Casino, dem Hotel, in dem Siegfried und Roy ihre Show mit den weißen tigern hatten, vor dem Unfall.
Natürlich nutzten wir den günstigen Dollarkurs zum Shoppen und verzockten auch jeder 50 € im Casino am Einarmigen Banditen. Muss man schon mal machen, wenn man in dem Spielerparadies auf Erden weilt. Hier nun die schönsten Bilder unseres Trips. Ich war seitdem nie mehr dort, möchte aber in jedem Fall irgendwann mal wieder hin. Alleine schon um zu sehen, was dort alles gebaut wurde und wie der Strip sich verändert that.
Viele Grüße und bis bald Euer
Al
Lake Meade beim Anflug auf Las Vegas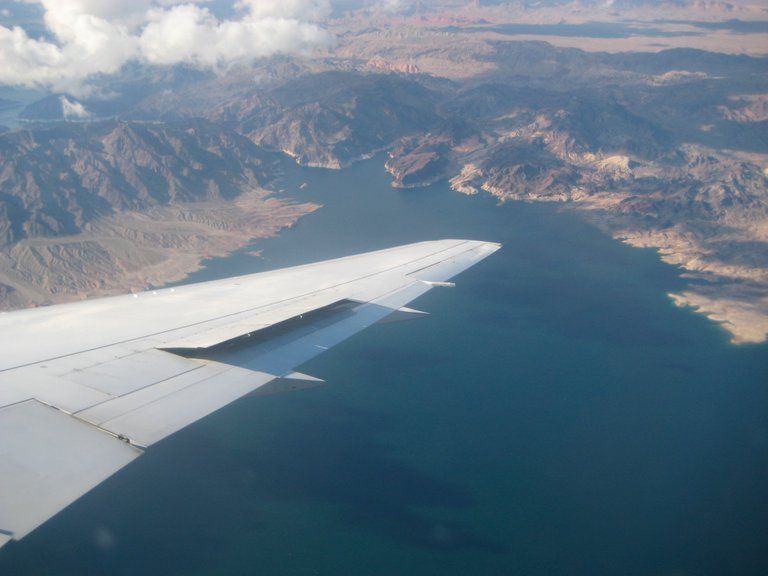 Der Strip mit seinen Hotel-Casinos aus der Luft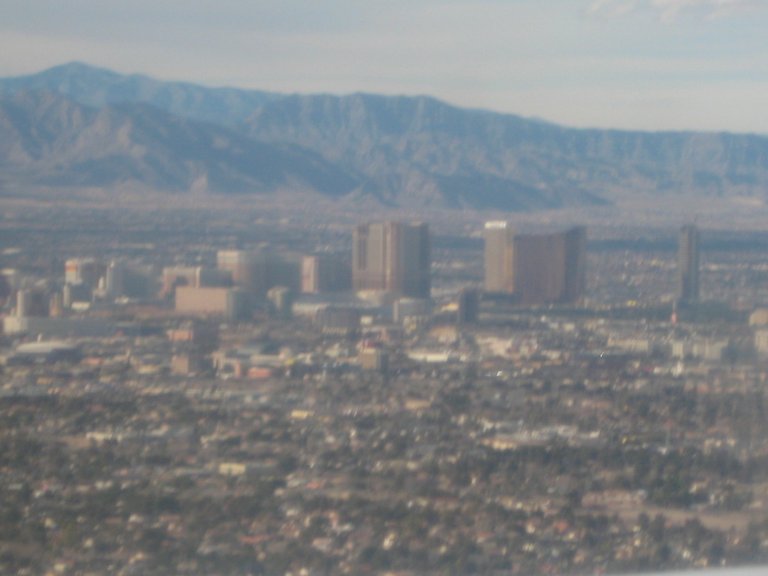 Blick aus unserem Hotelzimmer zum Strip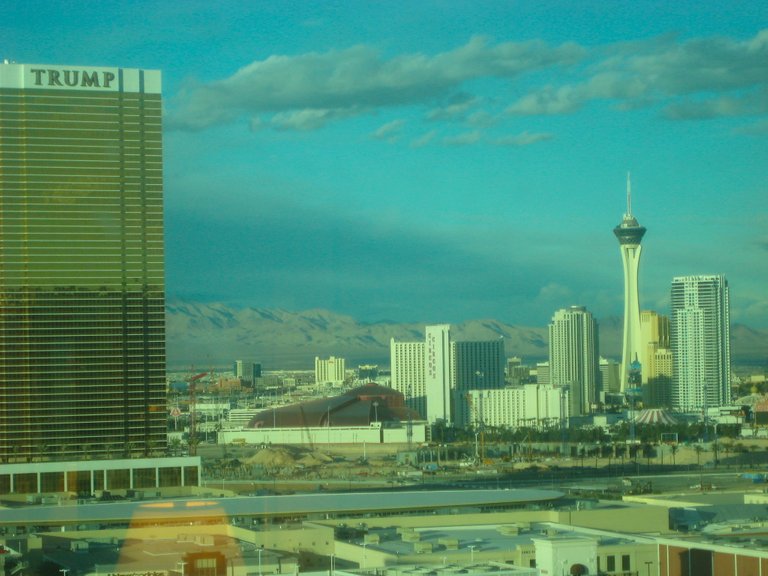 Ja, die sieht man dort häufig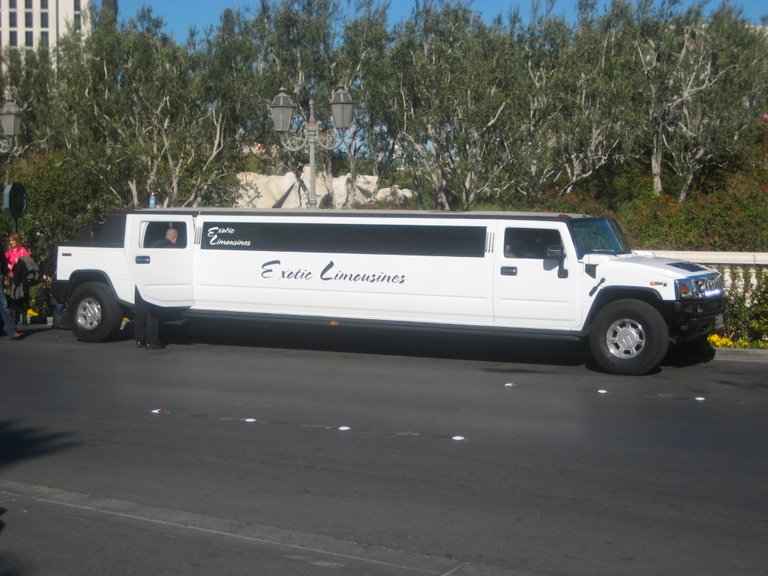 Der "kleine" Nachbau des Eiffelturms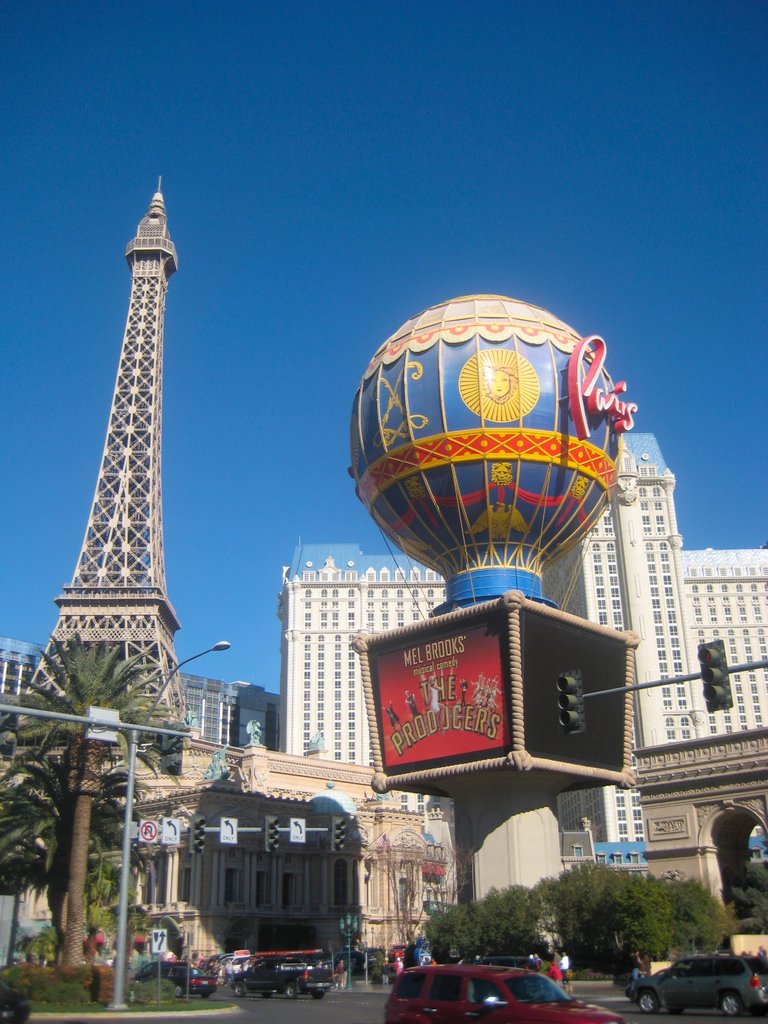 Die weißen Tiger haben im Mirage noch immer ihr Gehege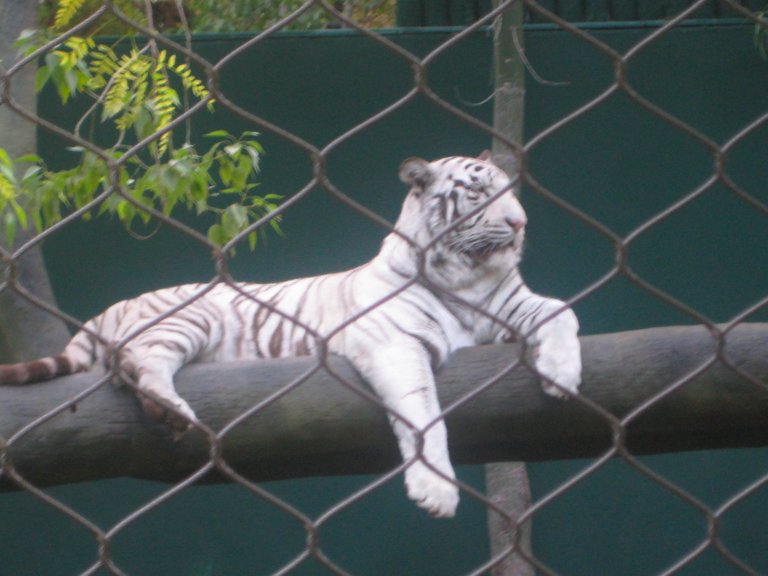 Blick auf das Cesars Palace vom Pool des Mirage aus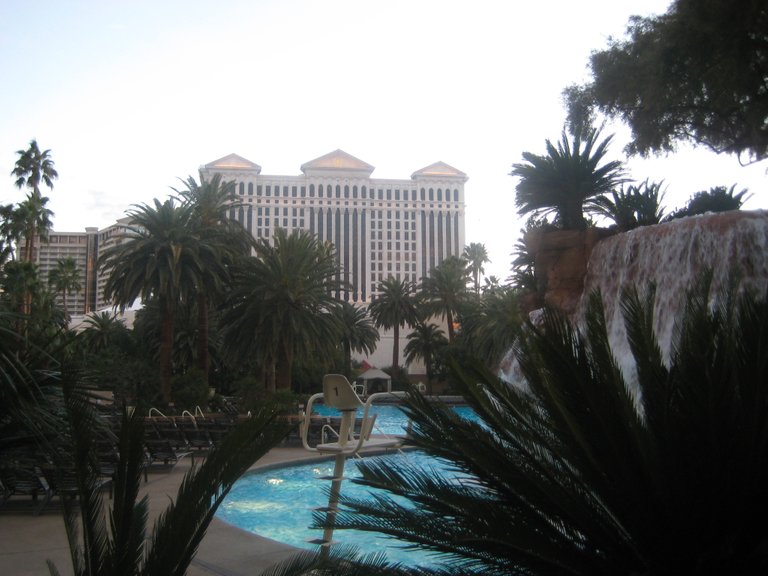 Das Piratenschiff vor dem Treasure Island Resort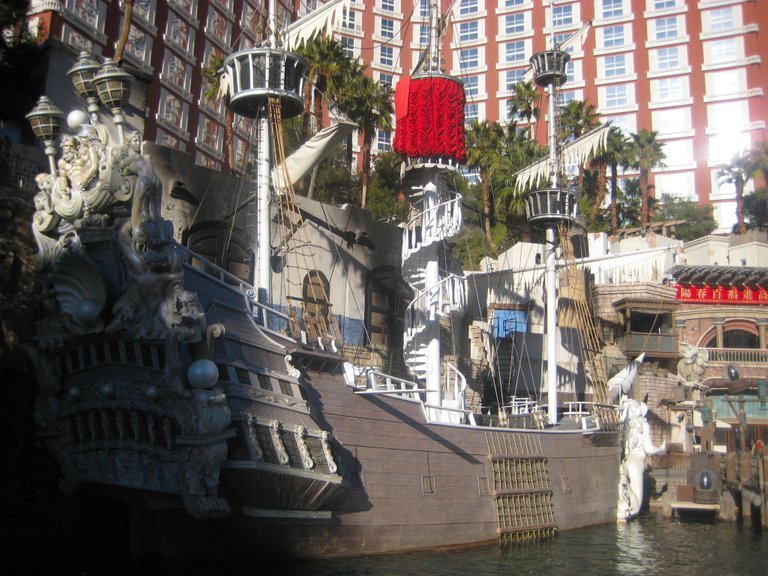 Und nochmal bei der Piratenschlacht, die jeden Abend dort stattfindet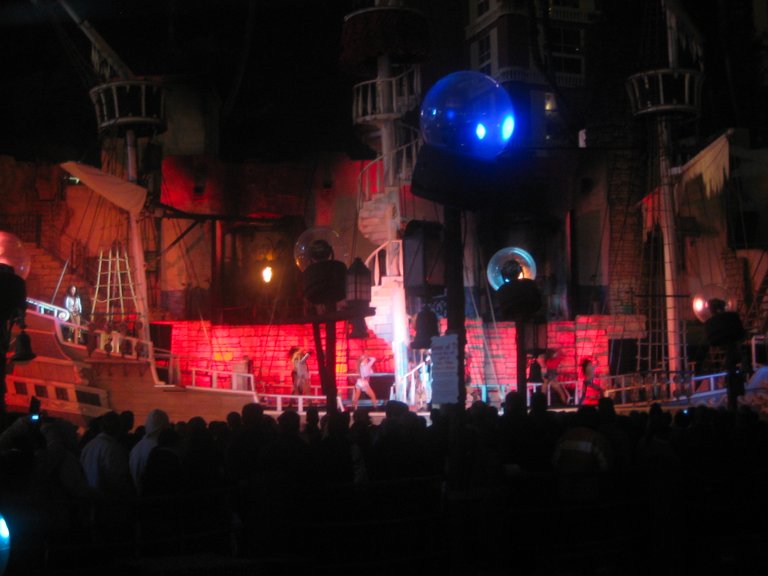 Natürlich gehören auch Shopping Center zu Las Vegas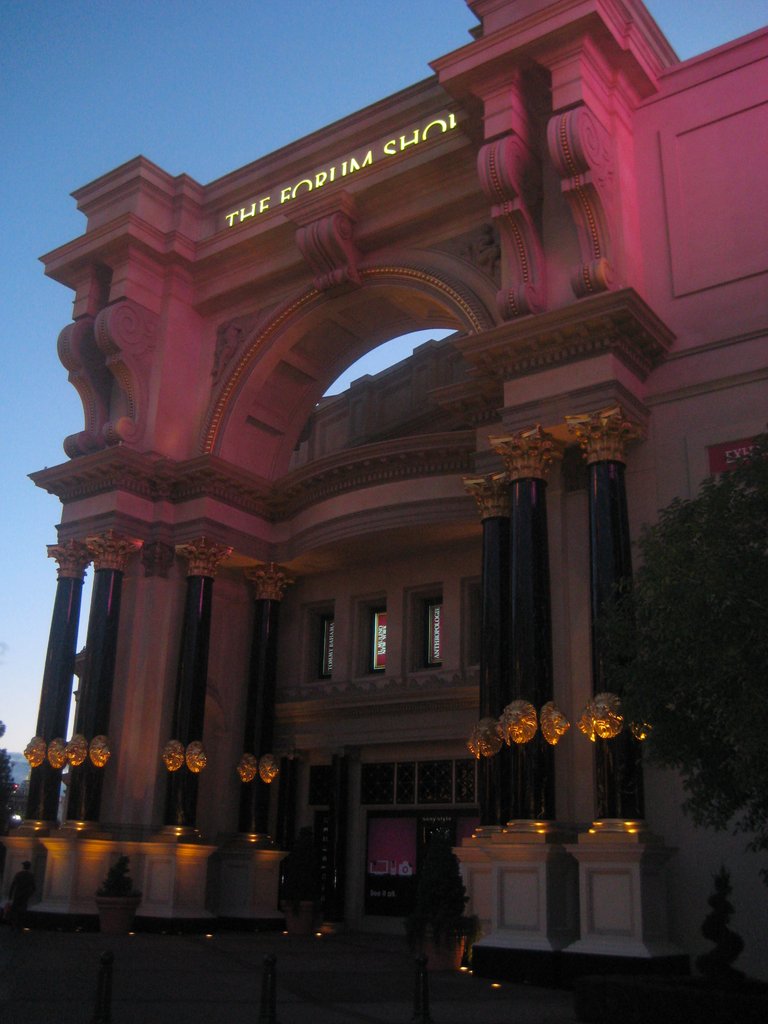 Das Cesars Palace bei Dämmerung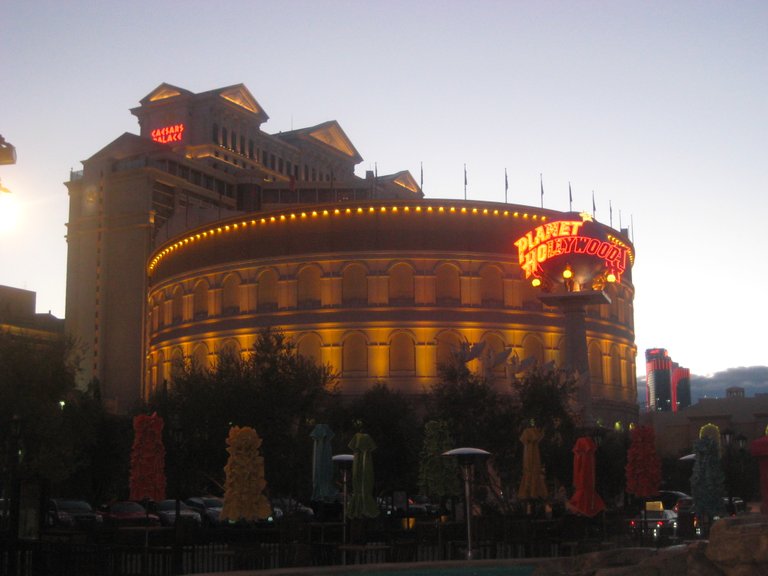 Die Lichter am Strip gehen an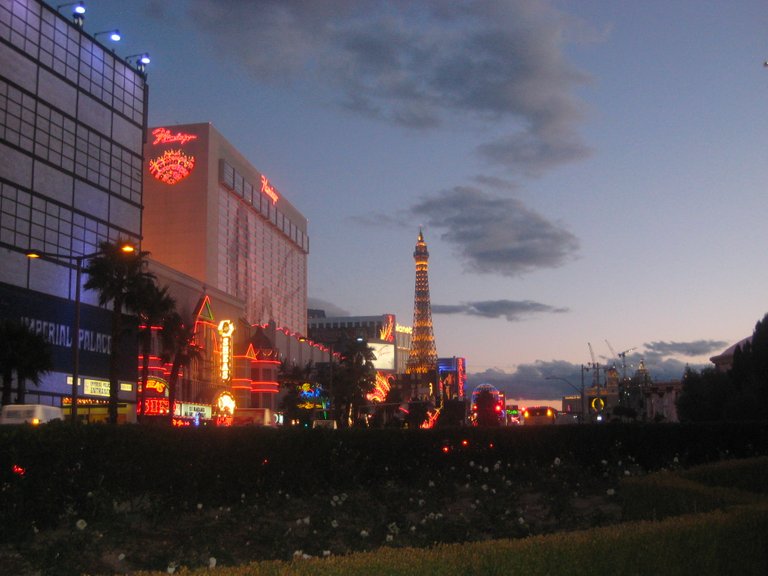 Das berühmte Harrahs Casino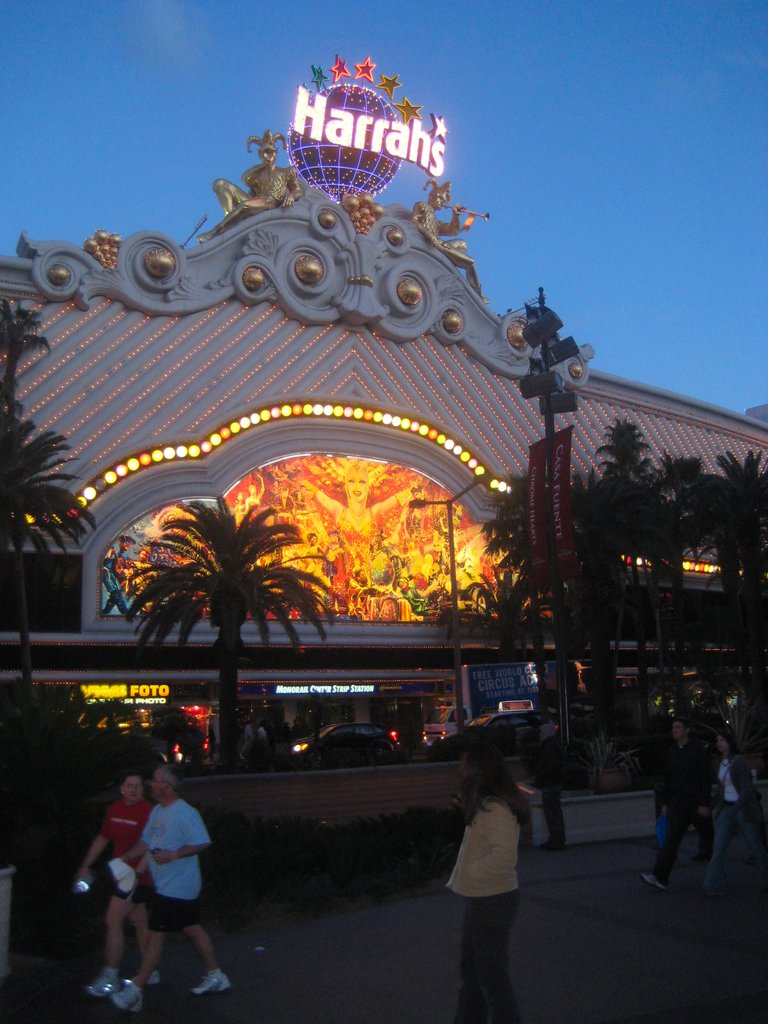 Und das Flamingo, in dem Toni Braxton ihre Show hatte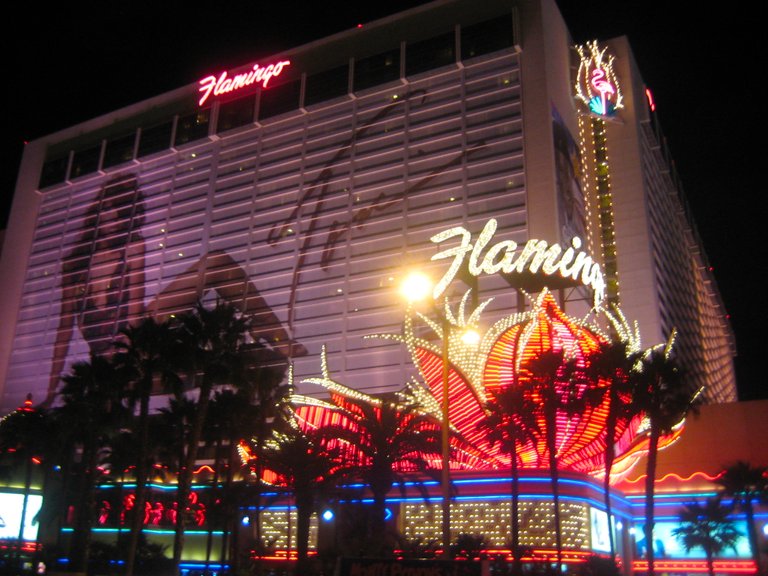 Unser Zimmerblick bei Nacht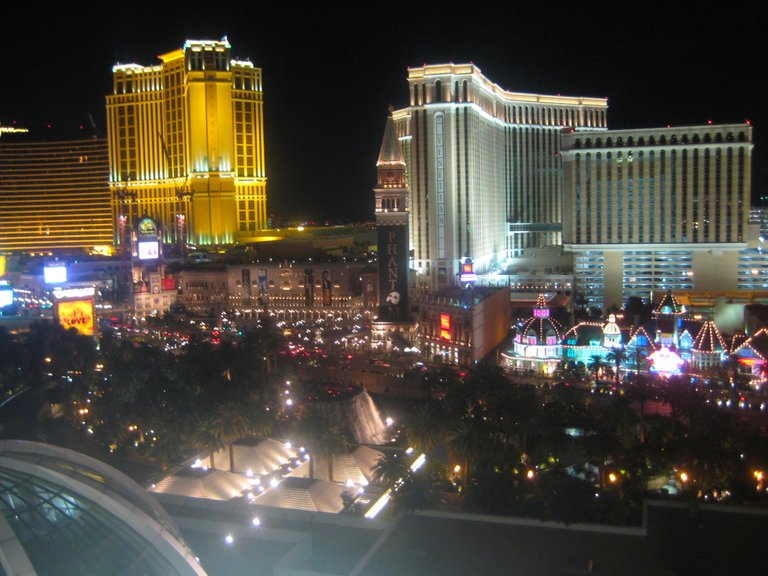 Eben mal so die Skyline von new York als Hotel nachgebaut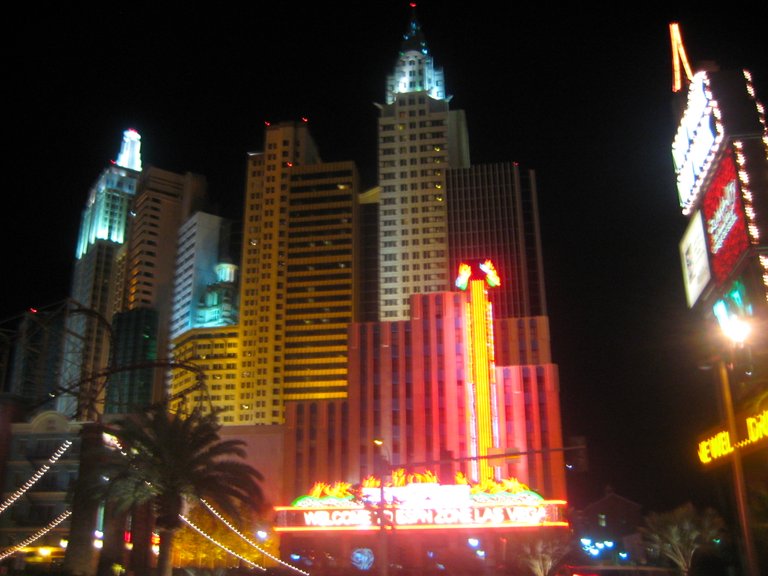 Das Venetian, ein Highlight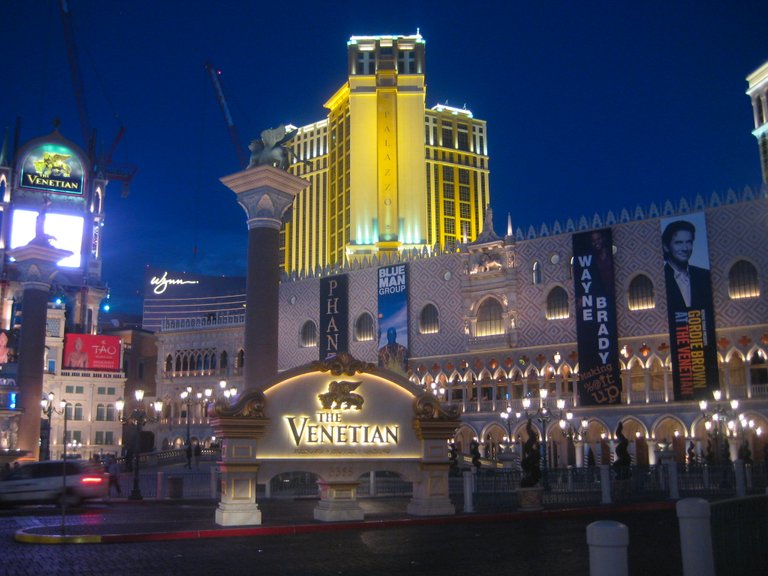 Mit toller Wassershow zur vollen Stunde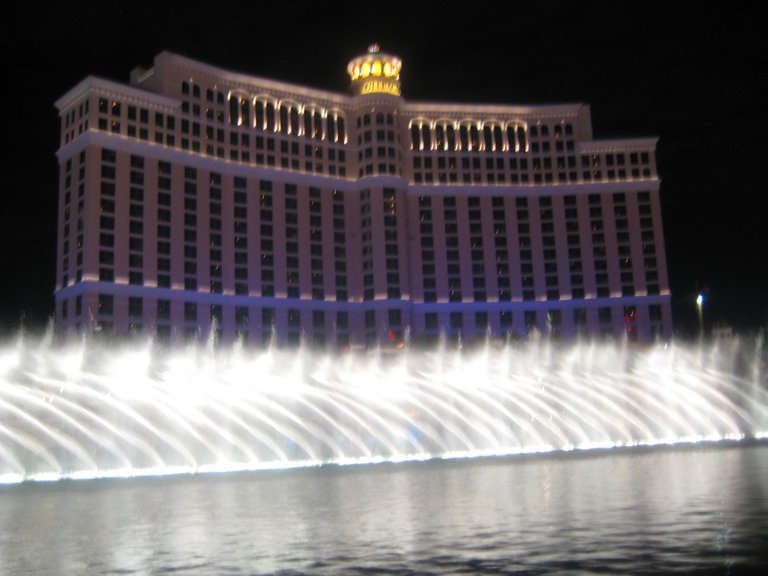 Im Inneren fahren die Gondoliere auf den angelegten Kanälen ( Mitfahrt sau teuer )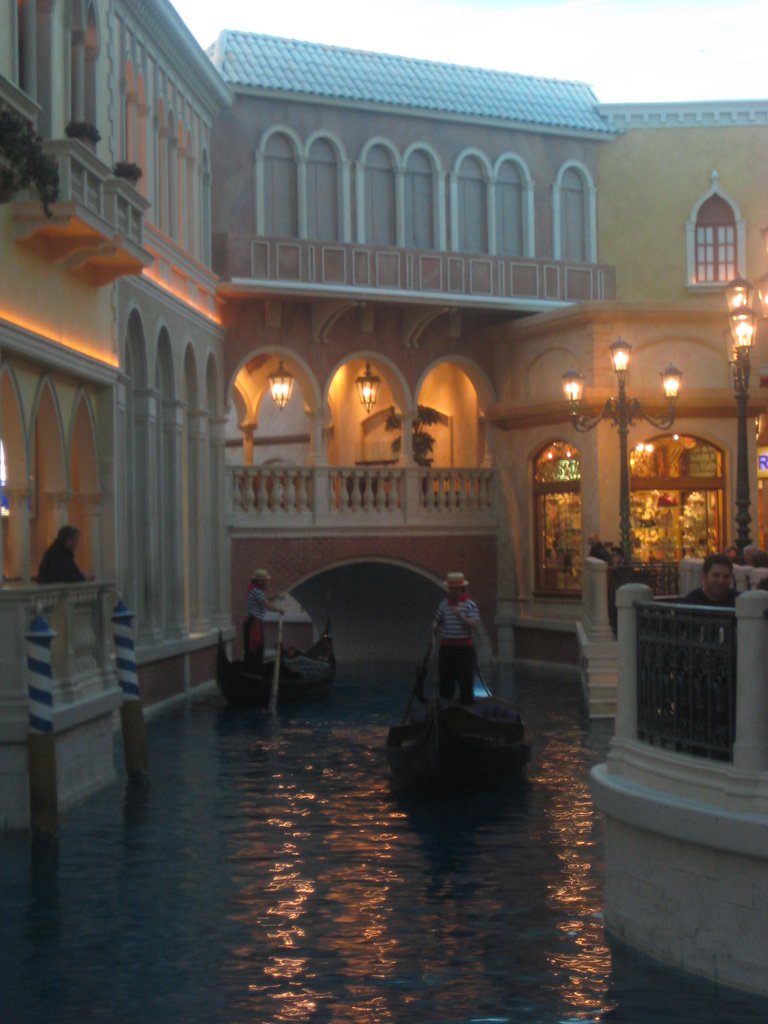 Rush Hour um 23:00 Uhr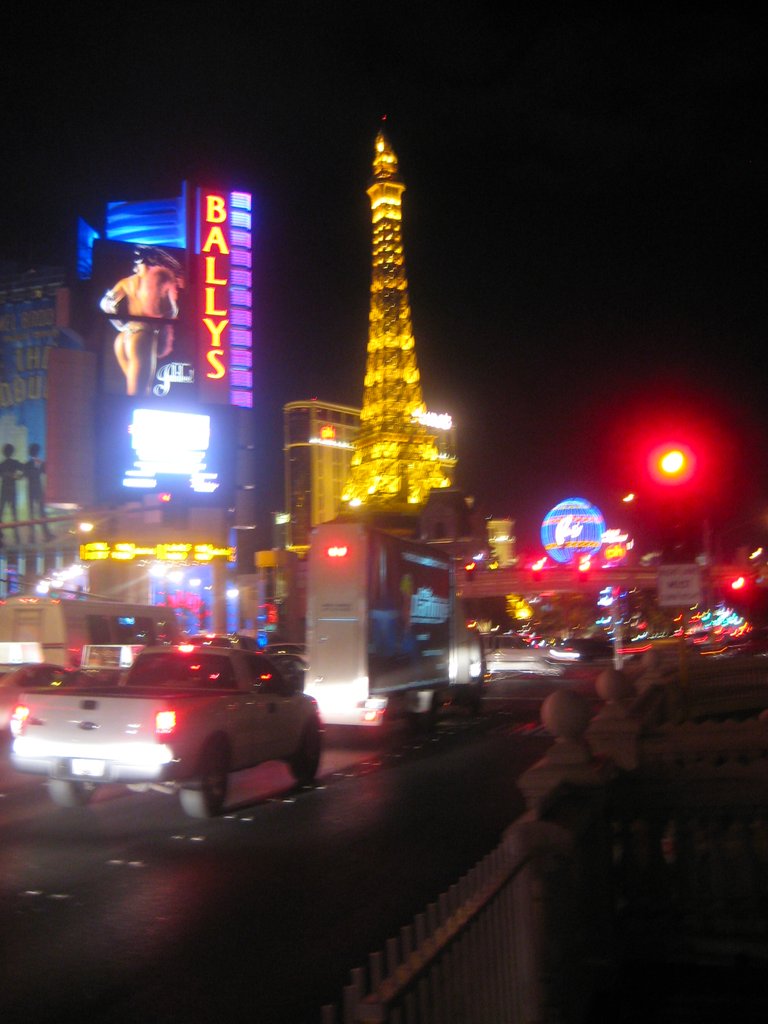 Ja, in las vegas gehts nach der Trauung erstmal zur Burgerbraterei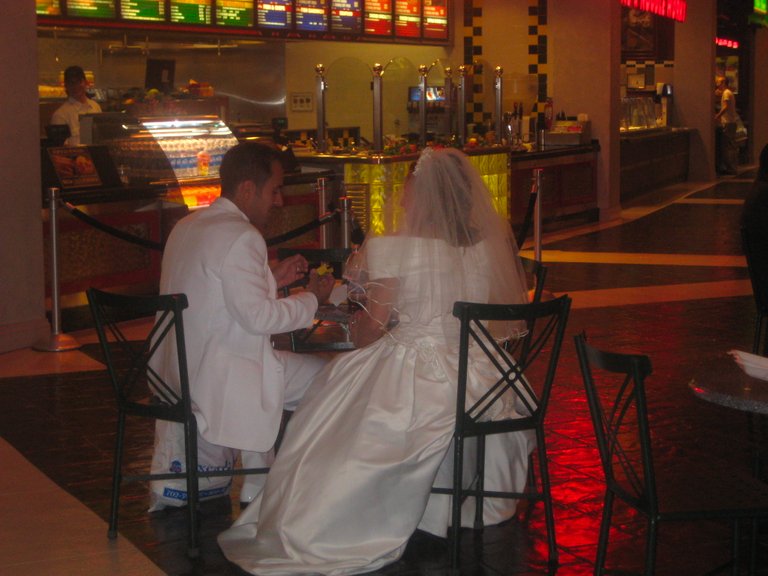 Einarmige Banditen so weit das Auge blickt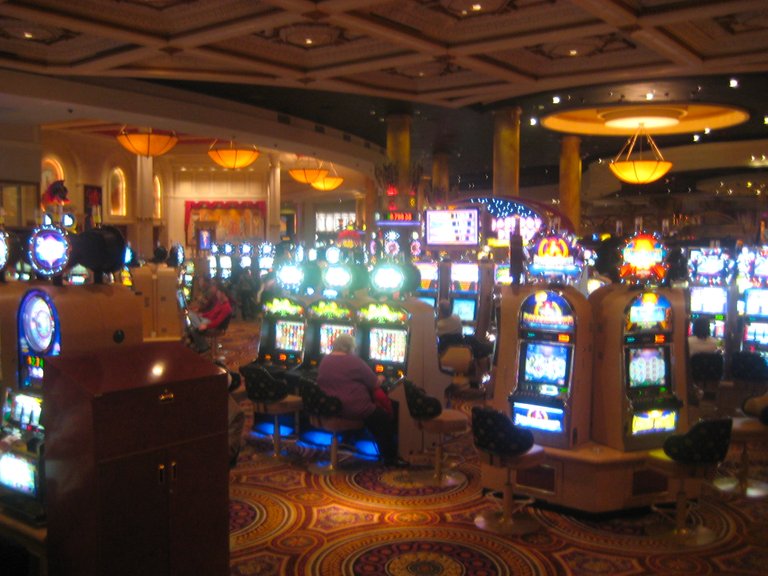 Lasershow in der Überdachung einer ganzen Straße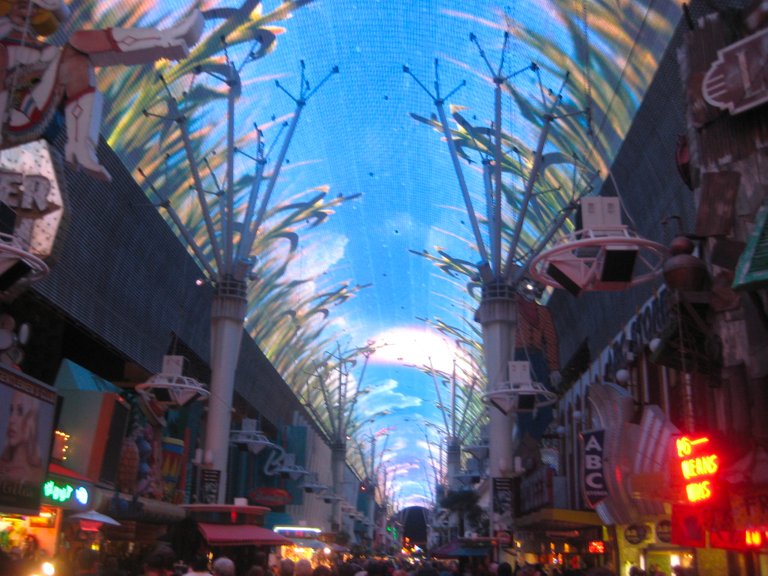 Der winkende Cowboy, wer kennt ihn nicht?