Back in 2018, we decided to leave our home country behind and move to Kigali, Rwanda. I cannot tell you how many times I was met with deer-in-headlight stares when I told people about the decision: "RWANDA?? But...it's...DANGEROUS! There's, like, WAR and stuff!"
By that time I'd already paid the city of Kigali a short visit, and let me tell you, you couldn't ask for a more peaceful city.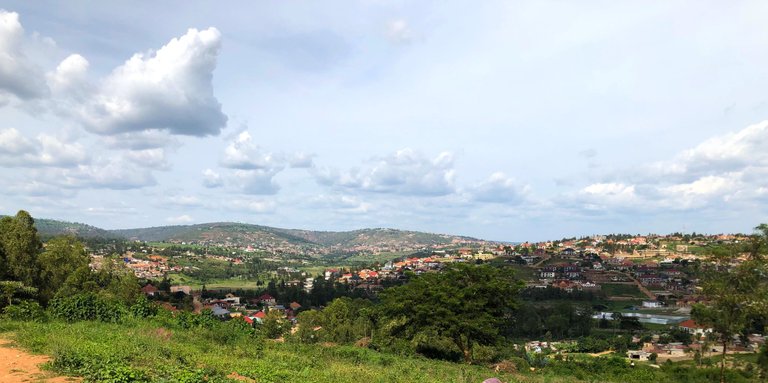 The Land of a Thousand Hills.
In this article I'll tell you a just little bit about this fabulous country; it will be mostly from a resident's perspective, but I'll include a few items that tend to attract tourists as well.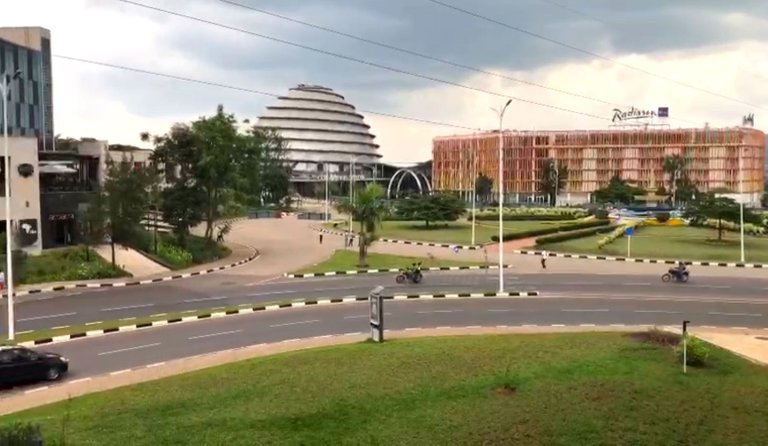 Pictured above is the Kigali Convention Center (Kigali is one of the foremost convention locations in Africa). When walking around in this area it's very important to remember to NOT take out your camera, or even look as if you're contemplating taking a photo, without first consulting one of the nearby police officers (they are always around, and take security very seriously). They will mostly make exceptions for those wanting to take photos with the statue of the Mother and Child (middle-right in the photo above, and shown below).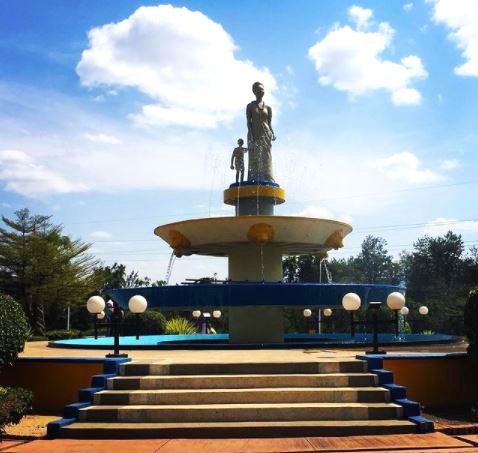 The statue honours the strength of Rwandese women. It is a tradition in Kigali for wedding parties to go to this statue and pose for photos in front of it. Almost every weekend throughout September until November, you will see gorgeous brides and their entourages in this spot!
Here is the Convention Center at night:

Image source here
During the festive season, the globe is lit up beautifully in rotating spirals of red and green 🙂.
Anyone who googles Kigali will quickly discover that it's known as one of the cleanest cities in the world. This is largely due to the immense pride the Rwandese people have in their country; they all work together to keep it clean and immaculate. On the last Saturday of every month, all citizens are required to spend the morning engaging in community-strengthening activities (this most often takes the form of cleaning the community from litter, etc.) - this is called Umuganda.
To give you an added idea of how seriously Rwandans take cleanliness: the many palm trees throughout the city are regularly washed. You read that right. They SCRUB the PALM TREES. I've witnessed this with my own eyes!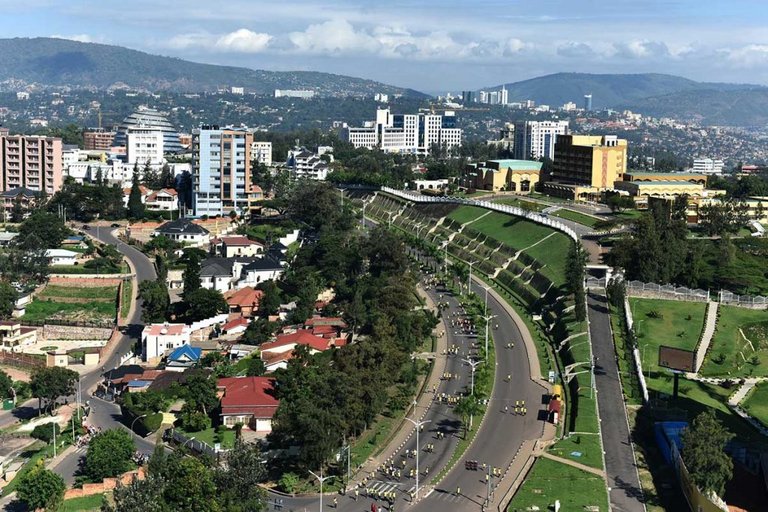 Image source here.
All in all, Kigali is a rather quiet city, not readily known as a party town or anything of that sort. People are generally soft spoken and are very polite and helpful. The city is becoming more and more known for its rapidly-growing technology (it is known as the Singapore of Africa) and burgeoning fashion industry (take a look at Sonia Mugabo, Moshions and rw&a Clothing, for instance). And let's not forget about the musicians! My absolute favourite Rwandese artist is Butera Knowless, take a listen to her incredible song Ko Nashize.
To the north of Kigali is a region called Musanze: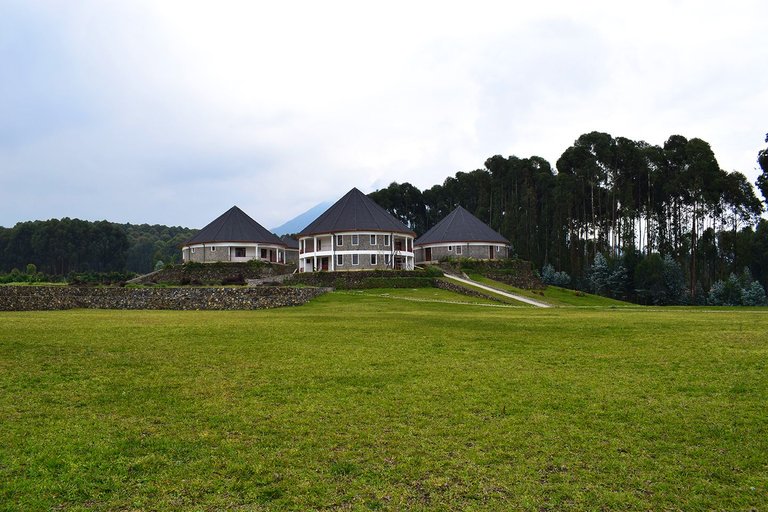 This photo does not at all do the area justice - it is a large area of lush green forest, with the freshest air you will ever breathe; in the distance behind the building in the photo is one of the five volcanoes that make up the Volcanoes National Park, probably the area Rwanda is most famous for - because THAT is where the gorillas live 😁.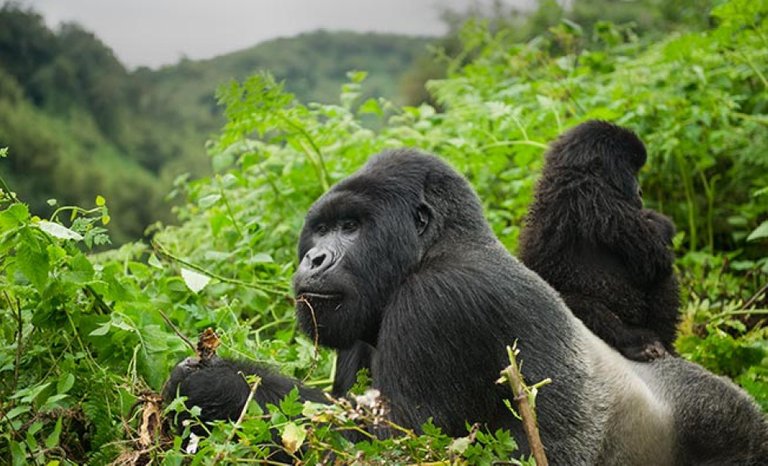 Image source here.
These are the silverback gorillas made famous by none other than Dian Fossey, who wrote Gorillas in the Mist (made into a movie starring Sigourney Weaver in 1988). Over-18s can visit the Gorillas, but bear in mind that permits are pricey, as is accommodation in that area.
Another gorgeous area, towards the eastern side of the country, to visit is Lake Muhaze: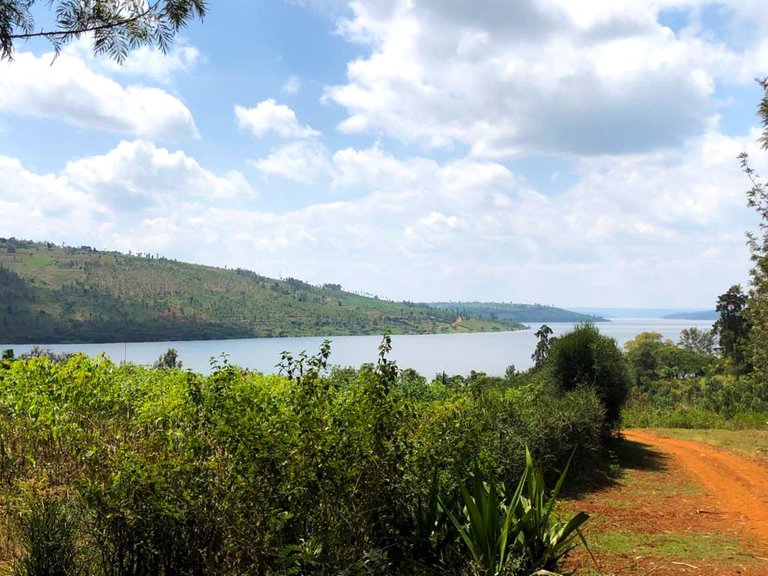 Just an all-round peaceful, serene place. This exact zone pictured in the photo is actually used for tilapia (fish) farming - some of the most delicious fresh fish you'll ever experience!
I have so much more to say about Rwanda, but I fear then I'll just keep blabbing forever and a day. If you happen to have any questions, please do feel free to ask away in the comments 😊.
Peace and love to you all,
-Liz