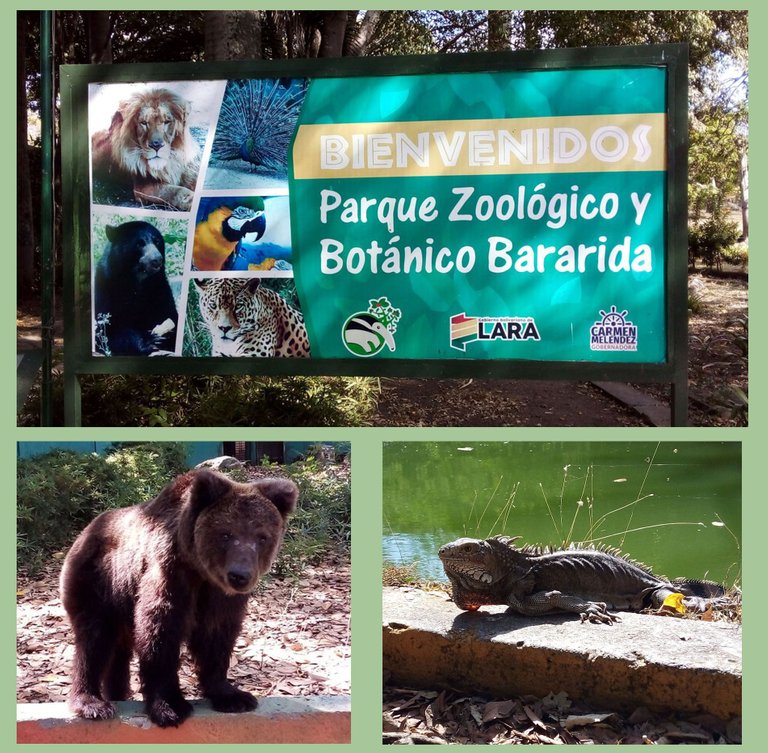 ¡Saludos gente!
Hace unos días tuve la oportunidad de visitar de nuevo un parque de mi ciudad, llamado Parque Zoológico Botánico Bararida. Hacía mucho tiempo que no iba, solía visitarlo con frecuencia, en compañía de mi familia pasamos un rato divertido. Aunque es muy diferente, puedo decir que está un poco descuidado en comparación con años atrás. Disfruté mucho el paseo, así que les voy a mostrar sobre mi recorrido por el parque.
---
---
Lo primero que podemos ver al entrar en el parque son unos carteles de bienvenida donde se pueden ver algunas fotos de animales. También otros carteles con indicaciones y normas como no lanzar objetos a los animales, mantener la distancia de la valla de seguridad y otras normas básicas para disfrutar de la visita al parque.
Greetings people!
A few days ago I had the opportunity to visit again a park in my city, called Bararida Zoological Botanical Botanical Park. It had been a long time since I had been there, I used to visit it frequently, in the company of my family we had a fun time. Although it is very different, I can say that it is a bit neglected compared to years ago. I enjoyed the walk, so I am going to show you about my tour of the park.
---
---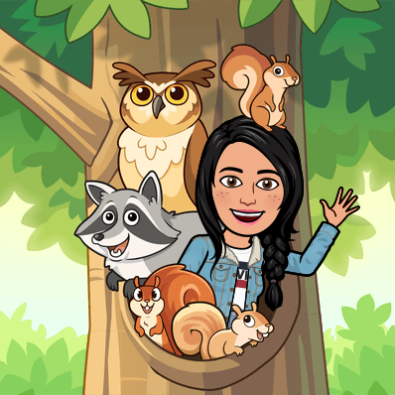 The first thing we can see when we enter the park are some welcome signs where you can see some pictures of animals. Also other signs with indications and rules such as not to throw objects at the animals, keeping the distance from the security fence, and other basic rules to enjoy the visit to the park.
---
| | |
| --- | --- |

No muy lejos de la entrada, también hay algunas casitas en las que se podían comprar boletos para un tren, el cual no sé si aún está funcionando, pero ese día que estuve de visita no lo pude ver.
Por otro lado, los caminos del parque no son de tierra, sino de lajas de piedra, con áreas verdes y grama de lado y lado, con los mencionados carteles ubicados en distintos puntos de estos caminos.
Not far from the entrance, there are also some little houses where you could buy tickets for a train, which I don't know if it is still running, but I couldn't see that day when I visited.
On the other hand, the roads in the park are not dirt, but stone slabs, with green areas and grass on both sides, with the aforementioned signs located at different points along these roads.
---

Al comenzar el recorrido, los primeros animales que me encontré fueron a los caballos, en un hábitat en la que antes vivía un elefante, que ya está muerto.
A simple vista se ven muy delgados y no se ven tan alegres como otros caballos que viven al aire libre, en fincas o granjas donde se crían estos animales.
At the beginning of the tour, the first animals I met were horses, in a habitat where an elephant used to live, which is now dead.
At first glance, they look very thin and do not look as cheerful as other horses that live outdoors, in farms or farms where these animals are bred.
---

Después de los caballos, llegué a la laguna. El agua no era precisamente cristalina, más bien tenía un tono verde no muy agradable, como si fuera un pantano.
After the horses, I arrived at the lagoon. The water was not exactly crystal clear, rather it was a not very pleasant shade of green as if it were a swamp.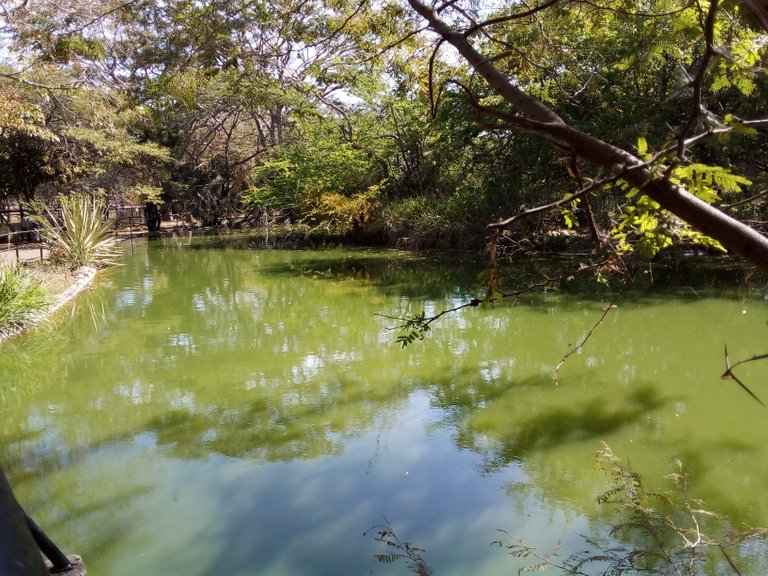 En la laguna había distintos tipos de animales, acuáticos obvio ja, ja, ja, como tortugas, peces de varios tamaños. Muy cerca de la laguna, estaba un señor de una edad avanzada, al cual no le tomé fotografías, pero él vendía comida para peces, aún tengo su voz grabada en mi cabeza: -comida para peces, comida para peces; repetía una y otra vez. El precio era accesible, el señor produjo en mí cierta ternura y quería comprarle todos esos alimentos, pero tristemente aceptaba solo efectivo y no cargaba.
In the lagoon there were different types of animals, obvious aquatic animals ha, ha, ha, ha, like turtles, fish of various sizes. Very close to the lagoon, there was a man of advanced age, I did not take pictures of him, but he was selling fish food, I still have his voice engraved in my head: -fish food, fish food; he repeated over and over again. The price was affordable, the gentleman produced in me a certain tenderness and I wanted to buy all that food from him, but sadly he accepted only cash and did not charge.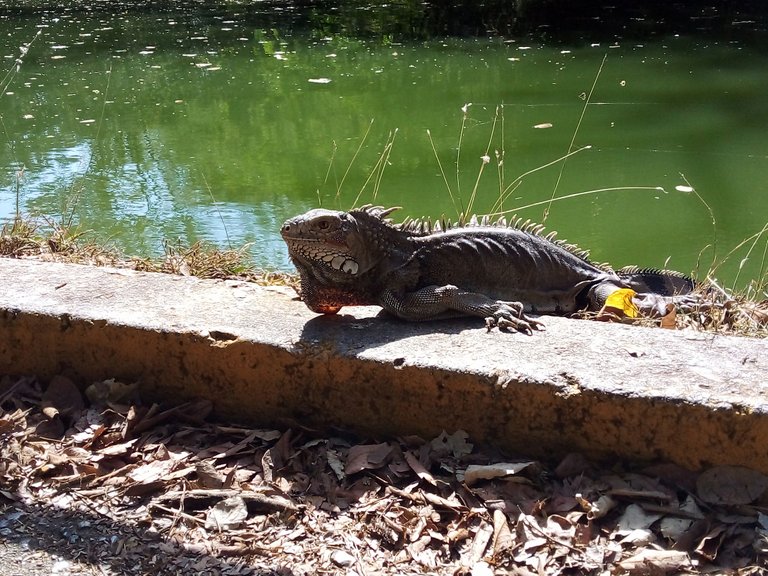 Tal parece que es costumbre de los animales acercarse para que les den comida, pues al acercarme a la laguna me di cuentas que los peces se acercaban a mí esperando que les diese algo de comer, lo mismo ocurrió con otros animales, al ver que las personas se acercan , da la sensación que esperan que los alimentemos.
It seems that it is a habit of the animals to approach me to get food, because when I approached the lagoon I noticed that the fish approached me waiting for me to give them something to eat, the same happened with other animals, when they see people they approach, it seems that they expect us to feed them.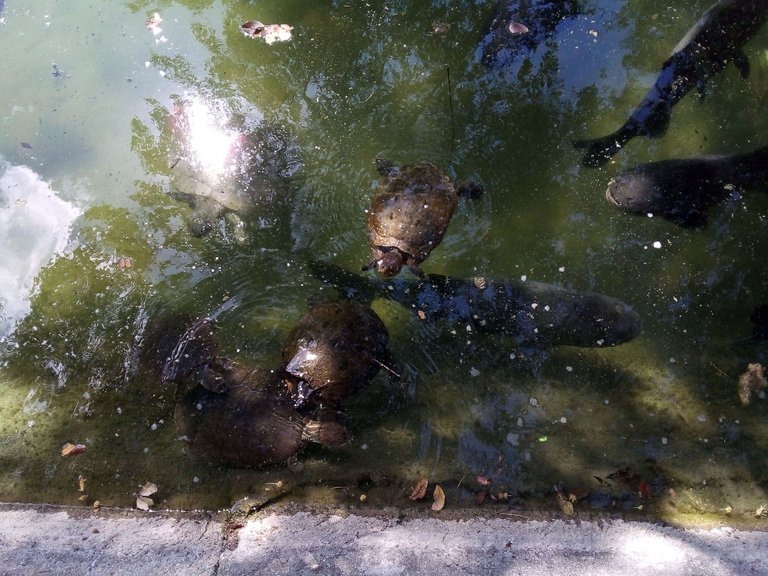 Tras caminar unos minutos más, llegamos al hábitat de las cebras. Antes de la valla, había un pequeño cartel con información sobre el animal.
After walking a few more minutes, we arrived at the zebra habitat. Before the fence, there was a small sign with information about the animal.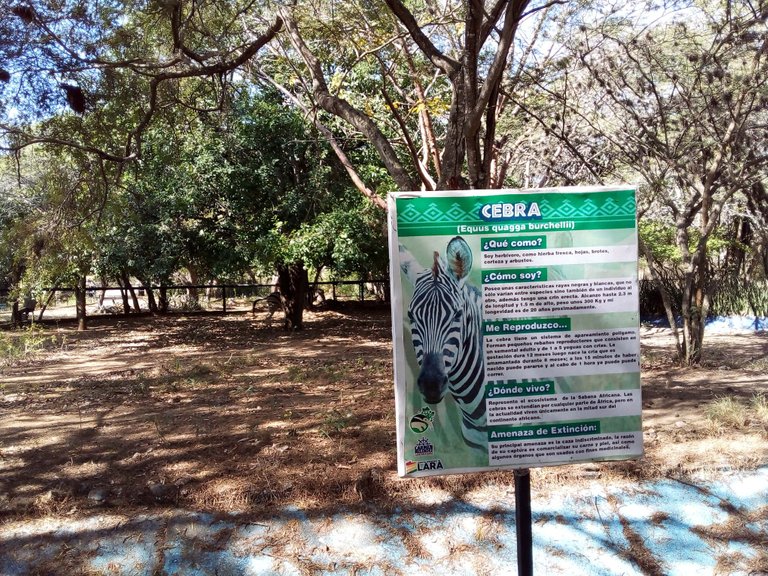 Me gustó mucho que cuando nos acercamos a la reja, la cebra también lo hiciera. Estaba lejos, pero a pesar de eso, caminó lentamente hacia nosotros y trató de sacar la boca por la reja, como si nos pidiera comida. Parece que muchos de los que visitan el parque también dan de comer a la cebra.
I liked that when we approached the grate, the zebra did too. It was far away, but despite that, it walked slowly towards us and tried to stick its mouth out through the fence, as if asking us for food. It seems that many of those who visit the park also feed the zebra.

Algo muy bonito que también encontré fue un cartel escrito en braille. Muy útil en caso de que algunas familias lleven a un familiar con discapacidad visual.
Something very nice I also came across was a sign written in braille. Very useful in case some families bring a visually impaired family member.

Otro hábitat que tenía ganas de ver era el de los grandes felinos. Desde lejos se oía el rugido del león, así que tenía muchas ganas de verlo. Lo primero que se ve del hábitat es un cartel con una foto del felino, pero no pude hacerle buenas fotos porque se alejó y no se acercó a la valla.
Another habitat I was looking forward to seeing was the big cats. From far away you could hear the lion roaring, so I was forward to seeing it. The first thing you see of the habitat is a sign with a picture of the feline, but I couldn't take good pictures of it because it moved away and didn't come closer to the fence.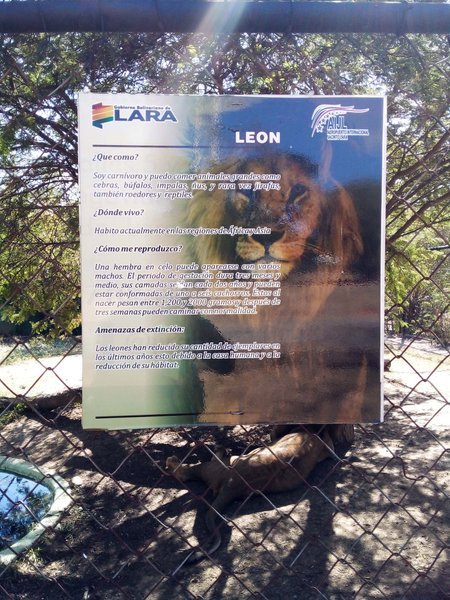 Al que pude fotografiar fue al tigre, quien se paseaba de un lado a otro, rodeando su hábitat una y otra vez. No se acercó mucho, así que no pude tomarle fotos más de cerca.
The one I was able to take pictures of was the tiger, who was pacing back and forth, circling his habitat over and over again. He didn't come very close, so I couldn't take any closer pictures of him.
---

El recorrido continuó y llegué a un hábitat que me causó un poco de tristeza. Era el hábitat de un animal llamado mono araña. Verlo así, colgado de los barrotes de la jaula me hizo pensar en cómo sería en la naturaleza, colgado de las ramas de los árboles y disfrutando de la compañía de otros como él.
The tour continued and I came to a habitat that caused me a bit of sadness. It was the habitat of an animal called a spider monkey. Seeing him like that, hanging from the bars of the cage made me think about what he would be like in the wild, hanging from tree branches and enjoying the company of others like him.
---

Otra área del parque que antes me gustaba mucho, era la "Granja de Pancho". Aquí se exhiben animales de granja como cerditos, gallinas, conejos, pero no estaba abierto al público. De todas formas logré tomar fotos de un cerdito gordito y bonito.
Another area of the park that I used to like a lot, was the "Granja de Pancho" (Pancho's Farm). Here they exhibit farm animals like piglets, chickens, rabbits, but it was not open to the public. Anyway, I managed to take pictures of a cute little chubby pig.
---
¡Ah, por cierto! También me encontré con un búfalo y un bisonte más adelante, pero solo pude tomarle fotos al bisonte. Es un animal muy grande, pero se ve afectado y descuidado.
Oh, by the way! I also came across a buffalo and a bison up ahead, but I was only able to take pictures of the bison. It is a very large animal, but it looks stricken and neglected.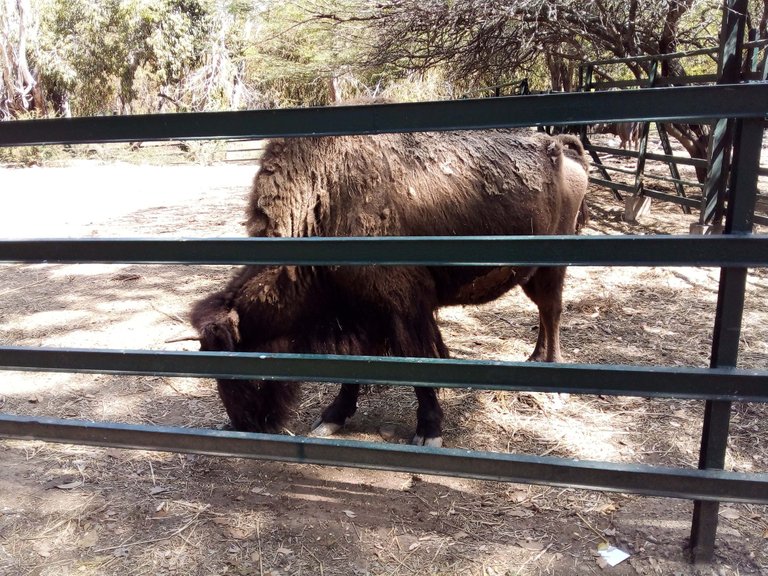 Mi visita al parque estaba llegando a su fin, había caminado demasiado. Descansé un rato en unas mesas bajo unos árboles y tomé un refrigerio antes de continuar.
My visit to the park was coming to an end, I had walked too far. I rested for a while at some tables under some trees and had a snack before continuing.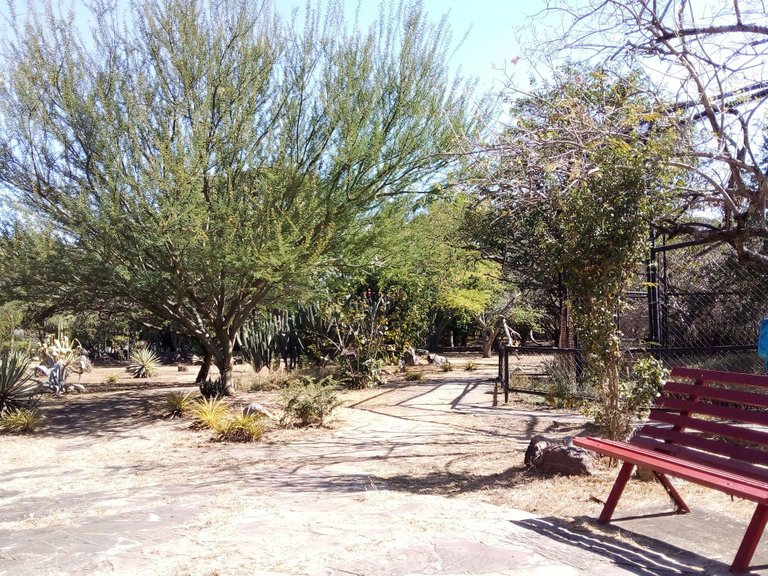 El último hábitat que vería antes de retirarme del parque sería el de los osos. Primero vi el del oso andino. Había un precipicio que separaba el área donde estaba el oso y desde donde podían verlo las personas, seguro para evitar accidents.
The last habitat I would see before leaving the park was the bear habitat. First I saw the Andean bear. There was a cliff that separated the area where the bear was and from where people could see it, safe to avoid accidents.
---
Me habría gustado verlo más de cerca, pero se mantuvo muy lejos y parecía tener una enfermedad de la piel.
I would have liked to have seen him closer, but he stayed far away and appeared to have a skin disease.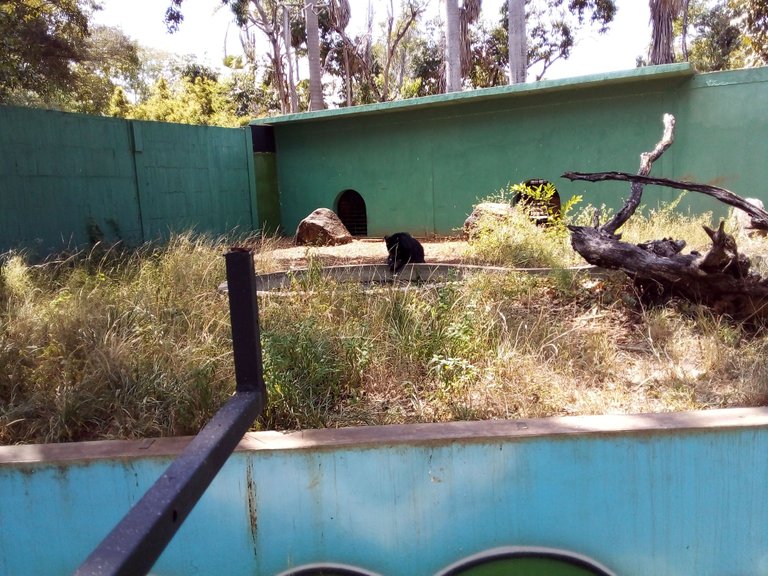 El que sí nos recibió como un buen anfitrión fue el oso pardo. Fue el único de los animales salvajes al que pude hacer una foto de cerca. Se situó en el borde del acantilado de su hábitat para observar a todos los que pasaban. Probablemente tenía hambre.
The one that did welcome us as a good host was the brown bear. He was the only one of the wild animals that I was able to take a close-up picture of. He stood at the edge of the cliff of his habitat to watch everyone passing by. He was probably hungry.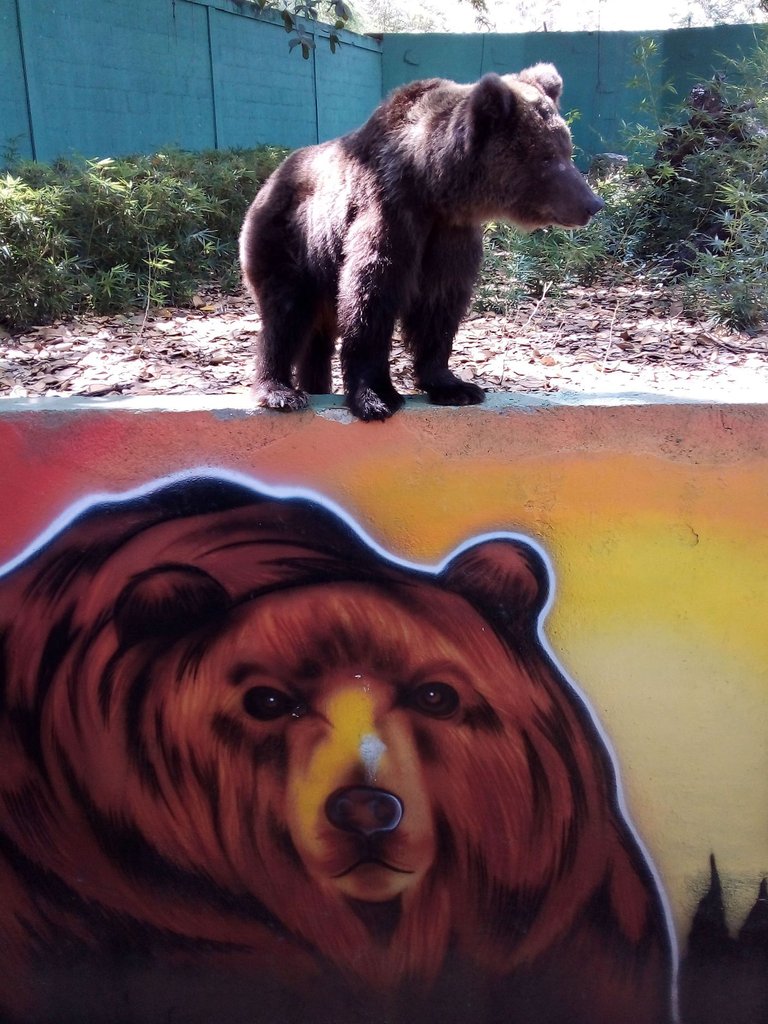 Me quedo con esta foto, en la que el oso se giró hacia mí y pude hacerle una foto en el momento exacto ya que en cuanto la tomé, se fue. ¡Gracias oso !
I'll keep this photo, where the bear turned to me and I was able to take a picture of him at the exact moment because as soon as I took it, he left. Thank you bear!
---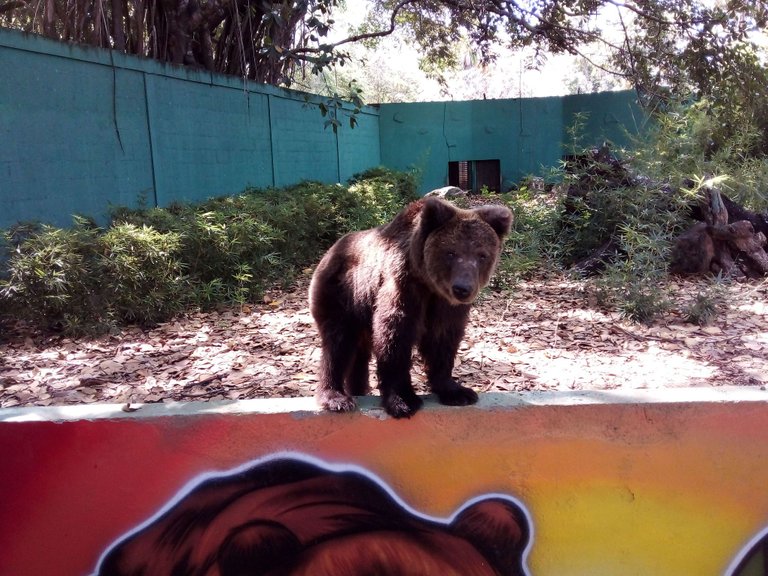 De camino a la salida me encontré con un par de cosas más. Una de ellas es una locomotora muy bonita que tenían expuesta, era el segundo vehículo que veía en el parque, el primero era una avioneta que estaba cerca de la entrada.
On the way out I came across a couple of other things. One of them is a very nice locomotive they had on display, it was the second vehicle I saw in the park, the first one was a light aircraft that was near the entrance.
---

Algunas de las áreas que no sé si siguen ahí y no visité fueron los zorrillos, las aves y el serpentario, este último leí en otra red social que está siendo recuperado, es decir, está en mantenimiento, en las noticias mostraron imágenes donde estaban pintando y limpiando el área.
En conclusión, es un bonito lugar para pasear, sentarse en el césped o en las cabañas que hay, montar en barcas, montar en bicicletas que las alquilan, el día que fui no las vi. Y respecto a los animales en sus ojos pude percibir tristeza a simple vista el abandono, y la mala alimentación
Some of the areas that I do not know if they are still there and I did not visit were the skunks, the birds, and the serpentarium, the latter I read in another social network that it is being recovered, that is, it is under maintenance, in the news they showed images where they were painting and cleaning the area.
In conclusion, it is a nice place to walk, sit on the grass or in the cabins there, ride boats, ride bicycles that rented them, the day I went I did not see them. And regarding the animals in their eyes, I could perceive sadness at a glance the abandonment, and poor feeding.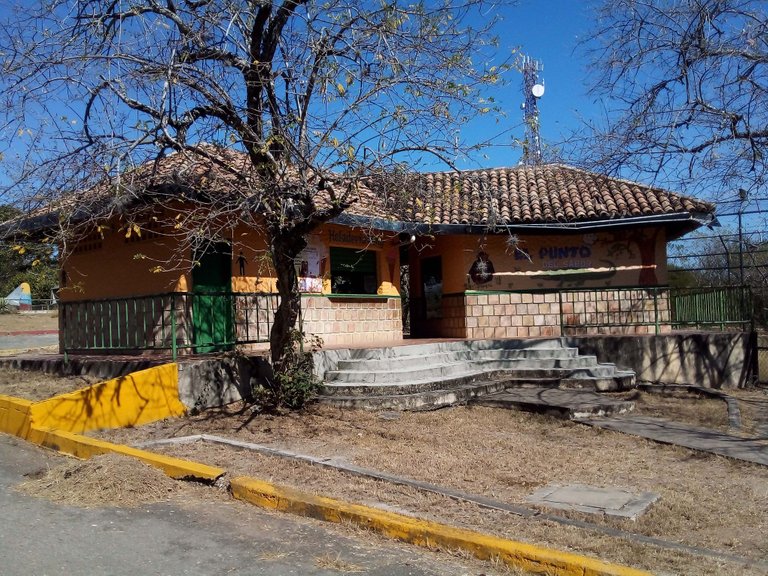 ---
Bien amigos, esto ha sido todo en cuanto mi visits al parque , agradezco mucho su lectura , nos veremos en otra aventura mas.
Well friends, this has been all about my visit to the park, thank you very much for your reading, we will see each other in another adventure.
---
---
Fotografías de mi propiedad tomadas con el celular Redmi note 8 pro,
Editadas en CANVA
Traducción realizada con la versión gratuita del traductor DeepL.com/Translator