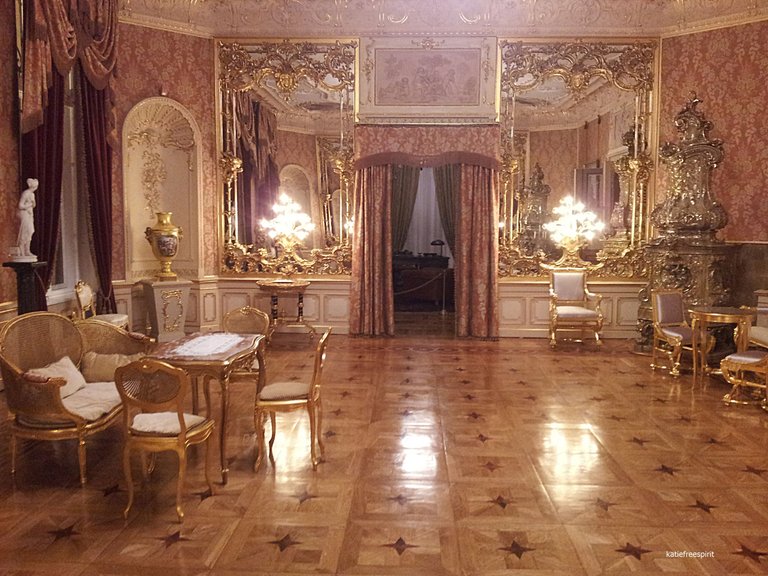 Some time ago I had the opportunity to visit Edward Herbst's villa in Lodz, known as the Herbst Palace. This is one of the most famous monuments in this city. The villa is located on the corner of Przędzalniana and Tymienieckiego Streets. In the past, there were factories in that area, including the famous Scheibler factory. The building is two-story, but on the ground floor, we can see a representative part with more elegant rooms.
Jakiś czas temu miałam okazję odwiedzić willę Edwarda Herbsta w Łodzi, nazywaną Pałacem Herbsta. To jeden z najbardziej znanych zabytków w tym mieście. Willa znajduje się na rogu ulicy Przędzalnianej i Tymienieckiego. W tamtej okolicy w przeszłości mieściły się fabryki, w tym słynna fabryka Scheiblera. Budynek jest dwupiętrowy, przy czym na parterze możemy zobaczyć część reprezentatywna z bardziej okazałymi salami.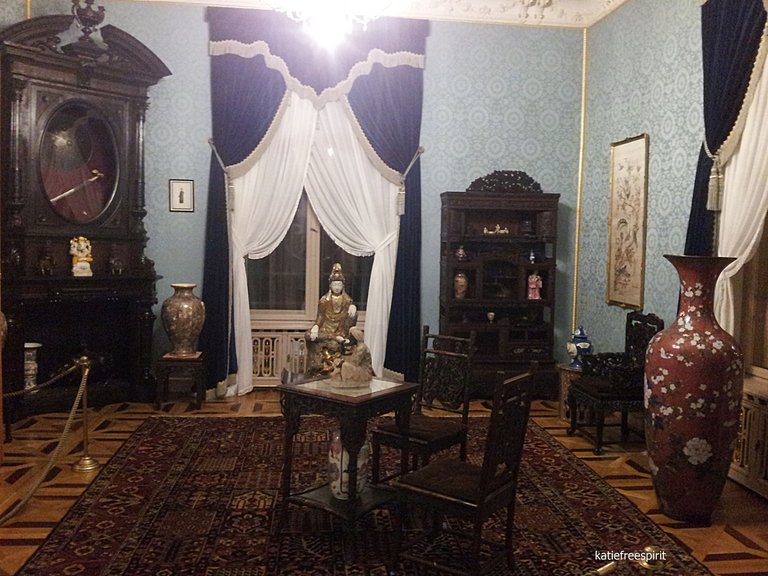 This room is an oriental room. You can immediately feel the exotic atmosphere thanks to the vases, sculptures, paintings, and furniture.
The showroom presents nineteenth-century furniture from China and European ones imitating oriental products. To the left of the entrance, on the wall, a painting by Camille Rogier (1810? –1896) entitled Eastern Market. On the right, there is a sculpture of the Guardian made of patinated bronze (Japan, 3rd quarter of the 19th century). Under the window there is a faience figure of Kannon - the goddess of grace (Japan, late 19th century).
Source: palac-herbsta
To pomieszczenie to sala orientalna. Od razu czuć egzotyczne klimaty, za sprawą zgromadzonych tu waz, rzeźb, obrazów, czy mebli.
W salonie prezentowane są dziewiętnastowieczne meble pochodzące z Chin oraz europejskie imitujące wyroby orientalne. Na lewo od wejścia, na ścianie, obraz pędzla Camille Rogiera (1810?–1896) zatytułowany Targ wschodni. Po prawej rzeźba Strażnik wykonana z patynowanego brązu (Japonia, 3. ćw. XIX w.). Pod oknem fajansowa figura Kannon – bogini łaski (Japonia, k. XIX w.).
Źródło: palac-herbsta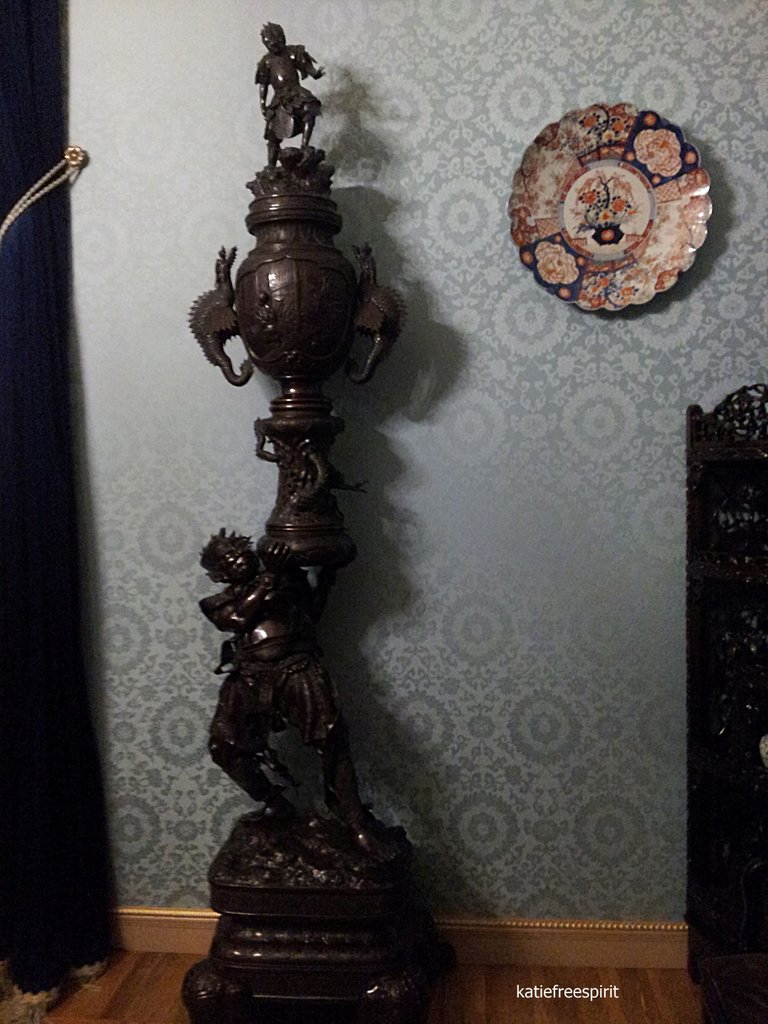 In this room, I really like the wooden bookcase, with wonderful carvings.
W tej sali bardzo podoba mi się drewniana biblioteczka, z cudownymi rzeźbieniami.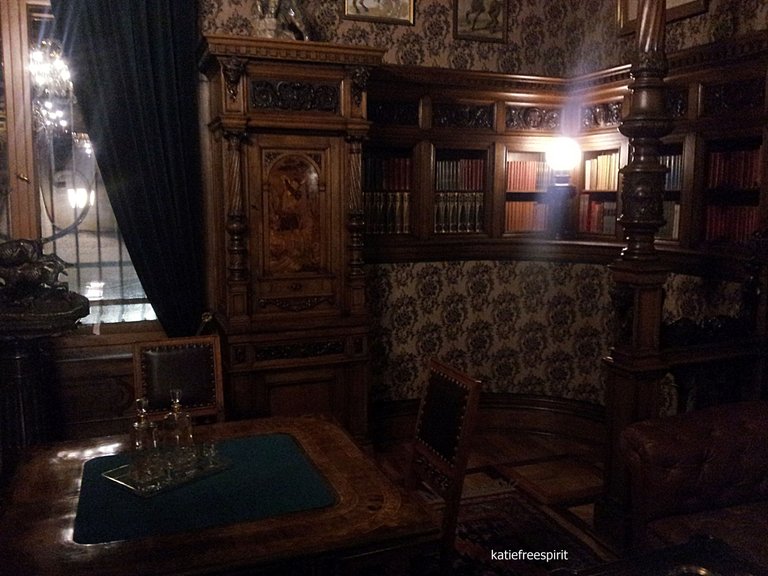 I associate this piece of furniture with a Freudian or other psychoanalyst's couch;)
Ten mebel kojarzy mi się trochę z kozetką Freuda albo innego psychoanalityka ;)