Lately my life seems to be traveling back to the past as I began to connect up with old friends whom I haven't met for several years. Some might say that people's lives are similar to orbits of planets and stars in the universe. Sometimes the orbits of some planets swing closer to each other for a few months or years then these planets travel far apart for years as the orbits go into opposite corners of the universe. These cycles of planetary orbits offer some explanation why I could reconnect with old friends once more. Of course, we all have changed so much and we need some time to get to know each other again. I find that inviting old friends to sightseeing around town is the best way to develop our new friendship.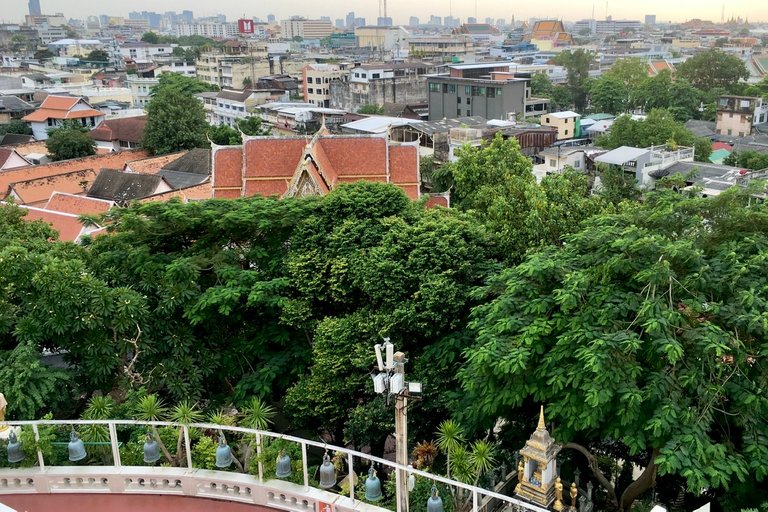 Above: looking down from the Mount. Below: new decorations at the entrance to the staircase.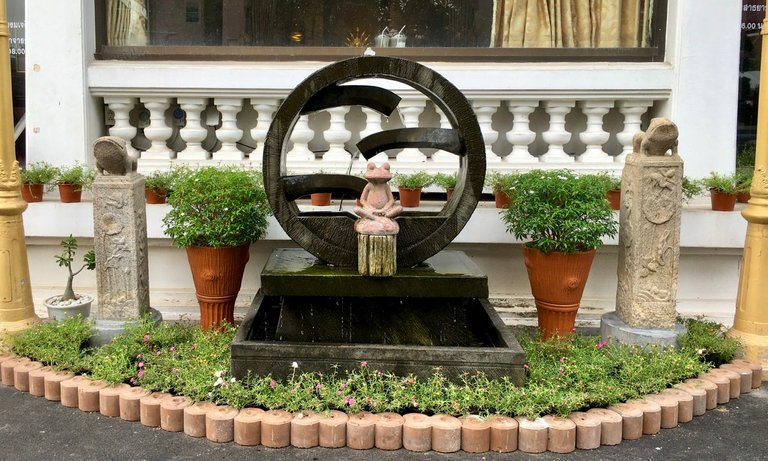 This one day trip covered a visit to Wat Saket, also known as Temple of Golden Mount. Wat Saket was an old temple built during the end of Ayutthaya era, called Wat Sakae. King Rama I gave the temple a new name 'Wat Saket' which means 'wash hair' temple. This was the place where he had a bath and wash his hair after his troops came back from Cambodia in order to quell riots in Thonburi.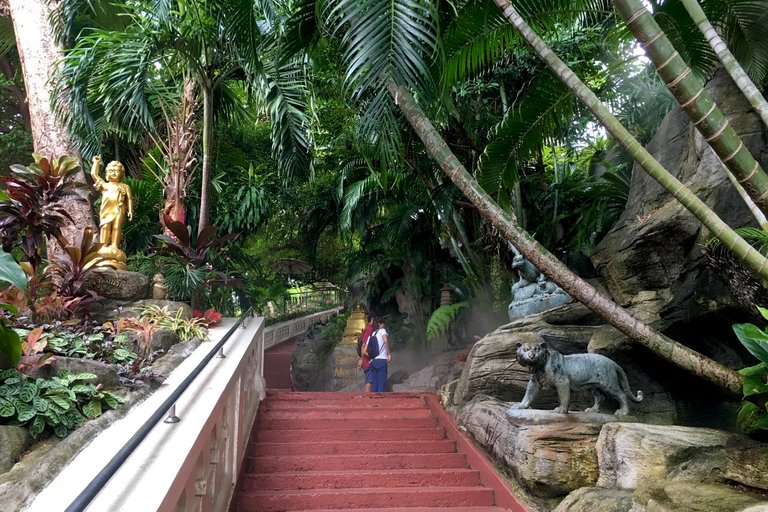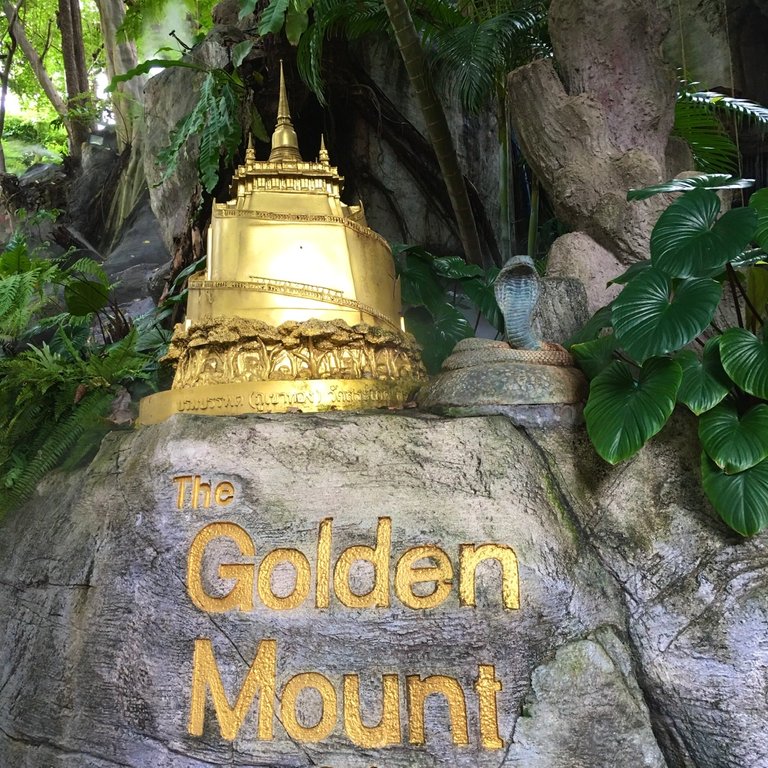 According to history textbooks, King Taksin or King Thonburi went mad and created lots of havocs inside the palace; so his best friend (the head of the military) had to rescue many people who were unjustly imprisoned and bring order back to the city. King Taksin was sentenced and beheaded; the new capital was established on the opposite side of the river. From then on we see the rise of a new dynasty which has brought stability and a new era of Siamese history.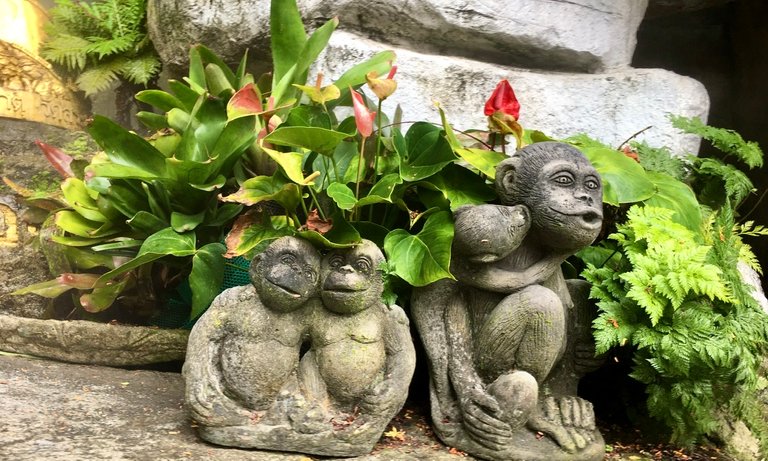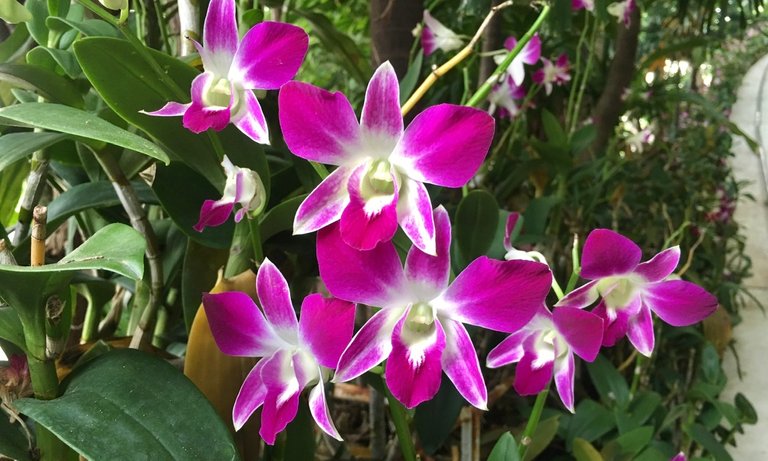 King Rama III initiated a renovation and construction project of the old Wat Saket. A Chedi or pagoda was built upon a small man-made hill. But the whole structure was unstable and collapsed onto the ground. The construction was left unfinished and King Rama IV redesigned the whole structures which avoided the problems of soft soggy soil in the area. A novel way of building the fake hill with a big golden Chedi or Pagoda at the top went according to plan. But this project was finished in the reign of King Rama V.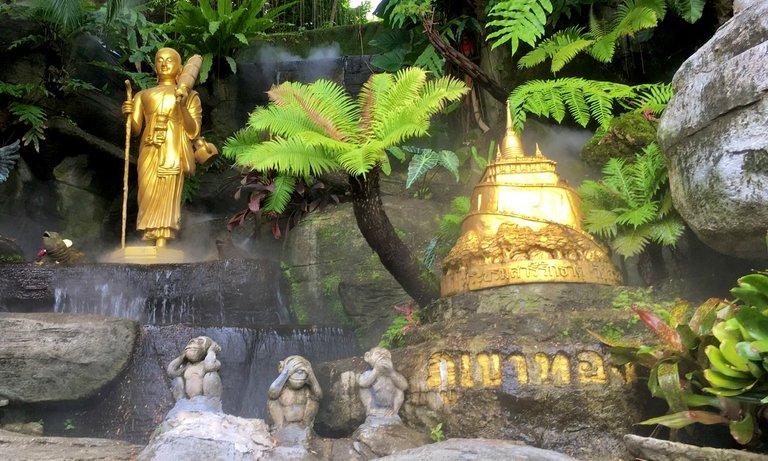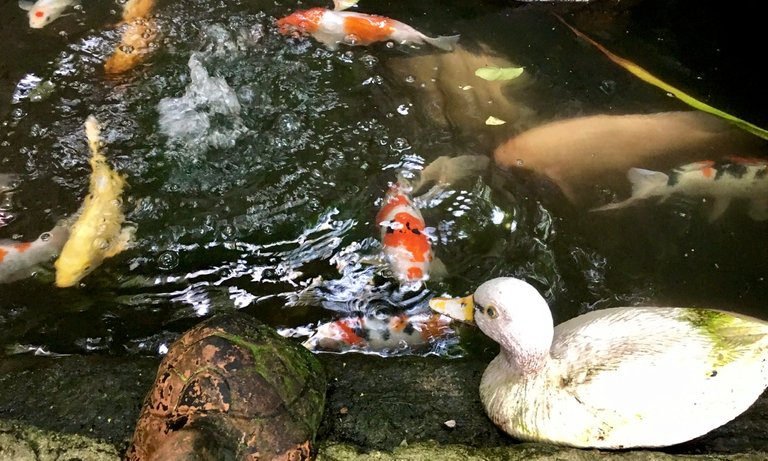 King Rama V was gifted with Buddha relic which was discovered in Kabilapat (the city where the Buddha's family used to be the rulers). I was quite intrigued to learn that it was the British government, who still ruled over India at that time, who offered the holy Buddha relic to the Siamese King. This was the genuine archeological find with ancient inscriptions concerning the funeral and division of Buddha relics among Indian royal families.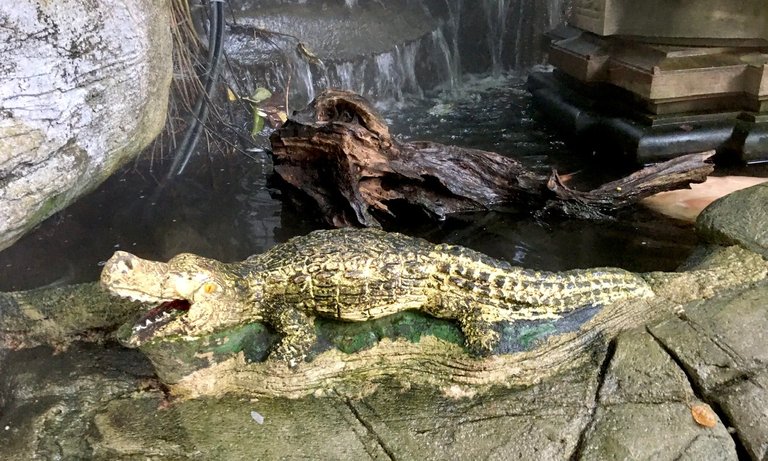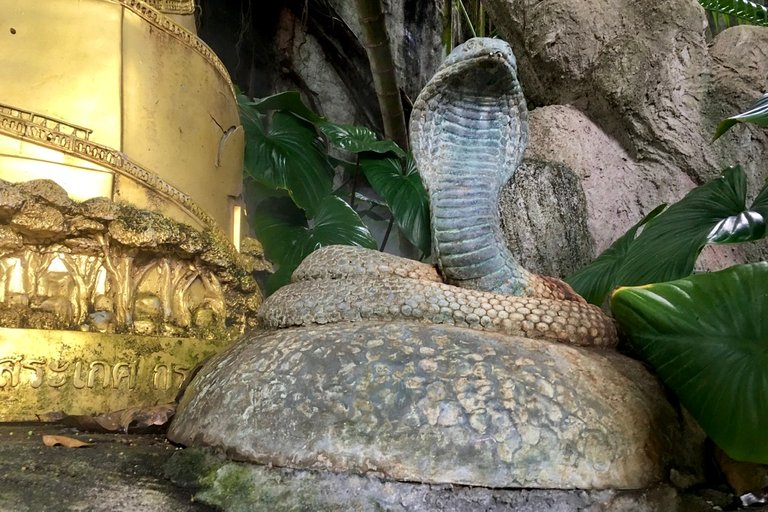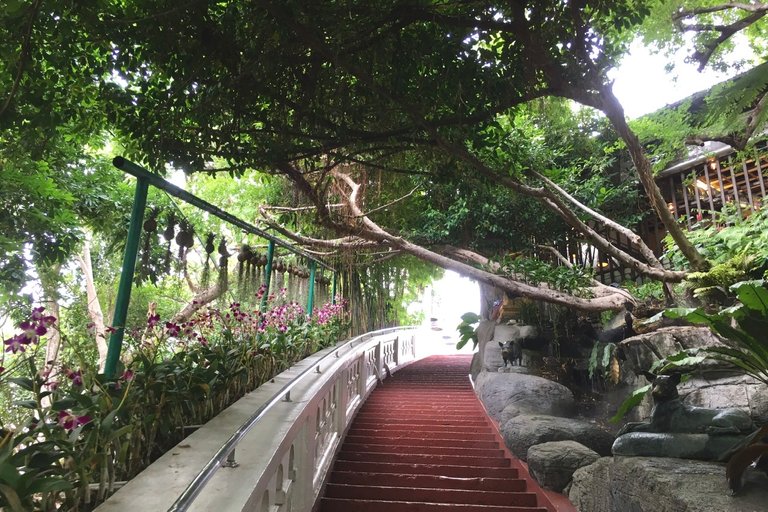 The other intriguing thing is that I could not find any published books or sources concerning the design of the fake hill at Wat Saket. Many years ago I was told by an old gentleman during a meeting at my friends' house that the construction of the Golden Mount was an ingenious design concept. I thought people had to bring tons of stones and soil to pile up for creating a small mountain. He told me that the old generation used thousands of household water jars to create a structure of a hill and a solid base. Our culture is that of a oral story telling tradition; so older people were not in the habit of keeping written records of daily events and occurrences. Besides most people could not read or write properly, except for those men who had been monks. So, lots of privileged information would be passed down verbally through generations of some families.
Wat Saket is different from other temple as it used to be the biggest dumping ground of 30,000 victims of cholera epidemic in 1820, during the reign of King Rama II. The worst epidemic occurred during the reign of King Rama III in 1840; with over 60,000 deaths. Three temples were designated as cremation grounds but the cremation work could not catch up with the number of dead people. Some people just threw corpses into rivers and canals. People were afraid of the epidemic so most people just left their houses and headed for the countryside. Many civil servants also left the city for fear of the plague. The city was almost deserted while corpses were piling up in temples.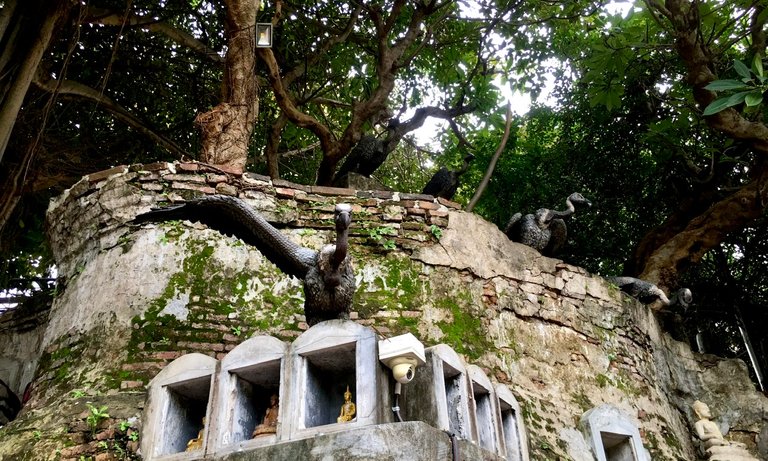 On the way down, you could see the exhibition of the 'vultures of Wat Saket'.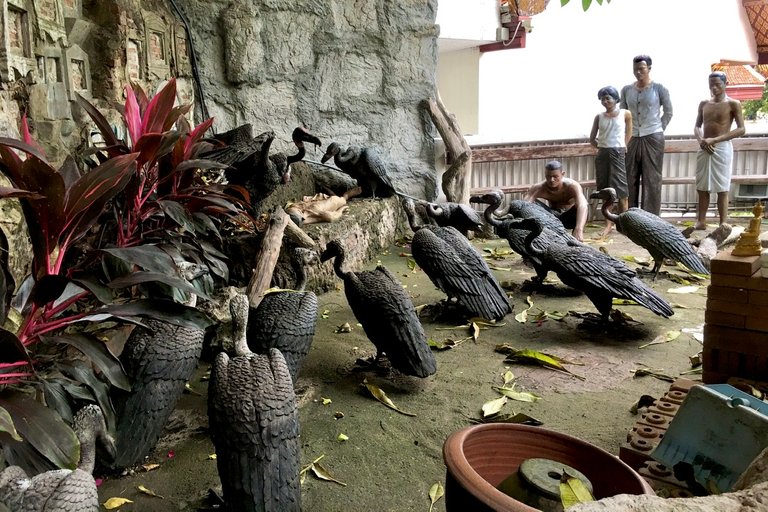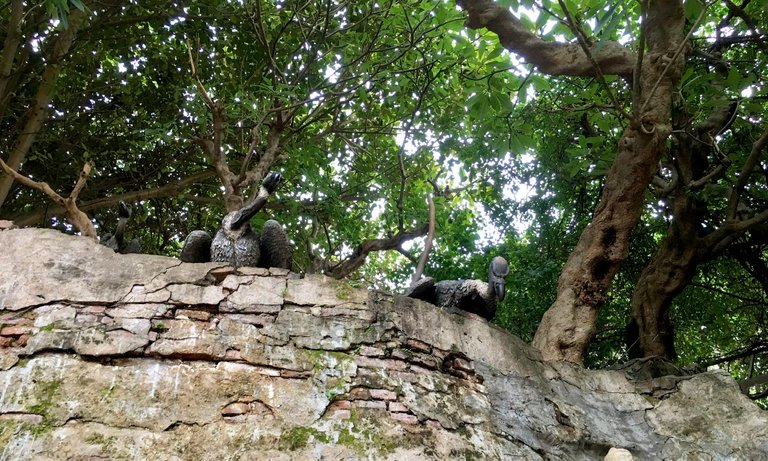 At that time most of Bangkok was still very green with forests, waterways, rice fields, and many wild animals. There was no modern transportation systems and no proper roads. Wat Saket was where most vultures gathered so these vultures helped themselves to the corpses. Hundreds of vultures kept on feeding with exciting frenzy that people who saw what happened recount the gruesome stories of how these vultures exposed the white bones. The story of 'Raeng Wat Saket' (vultures of Wat Saket) became household horror story for years. The last cholera epidemic was recorded in 1881, during the reign of King Rama V.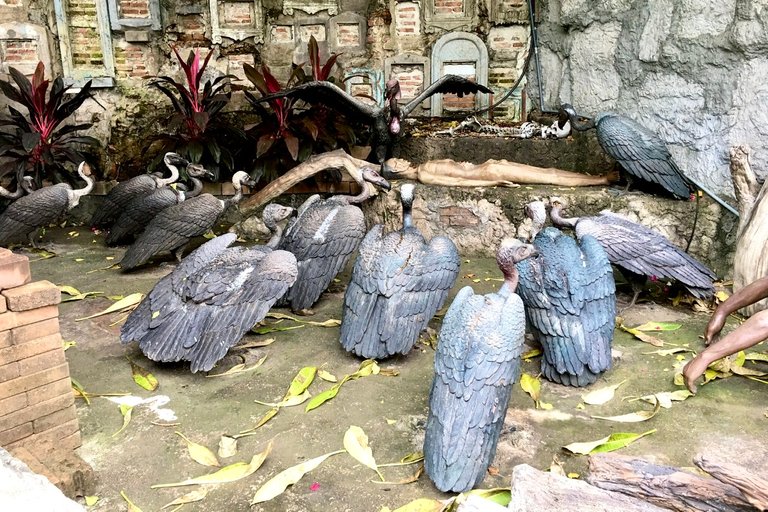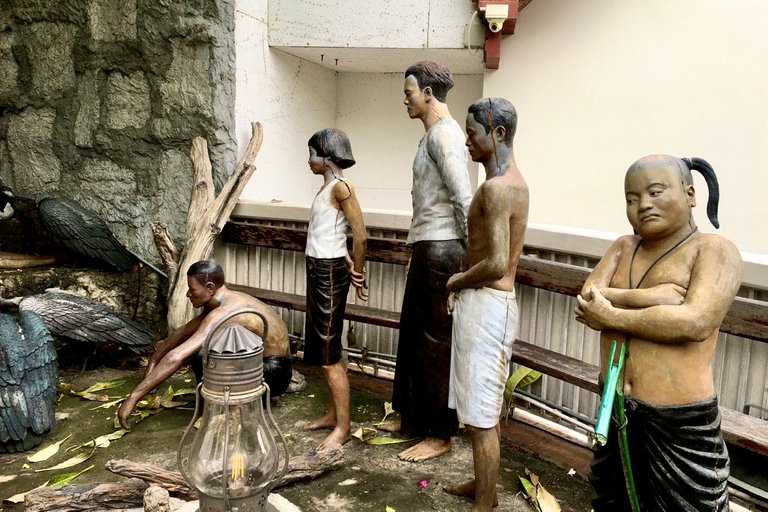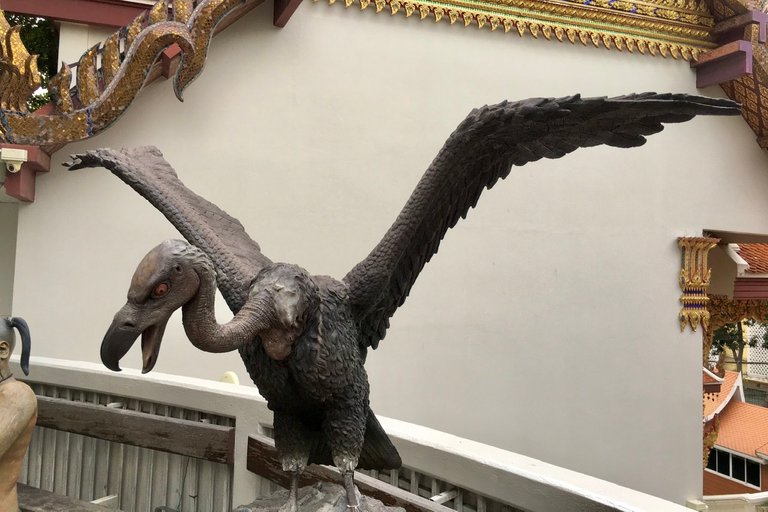 There was no record about what happened to those hundreds of vultures later on. I guessed it was logically very similar to what had happened to the forests surrounding Bangkok three hundred years ago. All those big trees and wild animals: monkeys, bears, birds, fish; they were all gone as soon as development and progress increased its momentum. The vultures would have to find food somewhere else and their habitat would not stand up to human encroachment.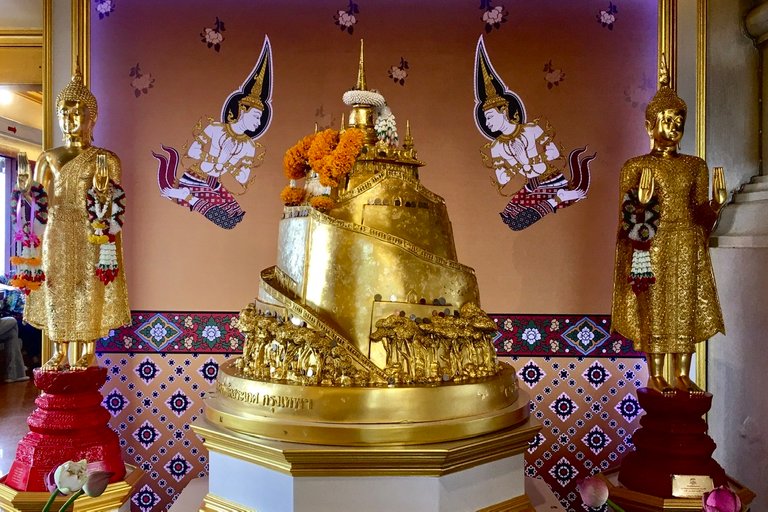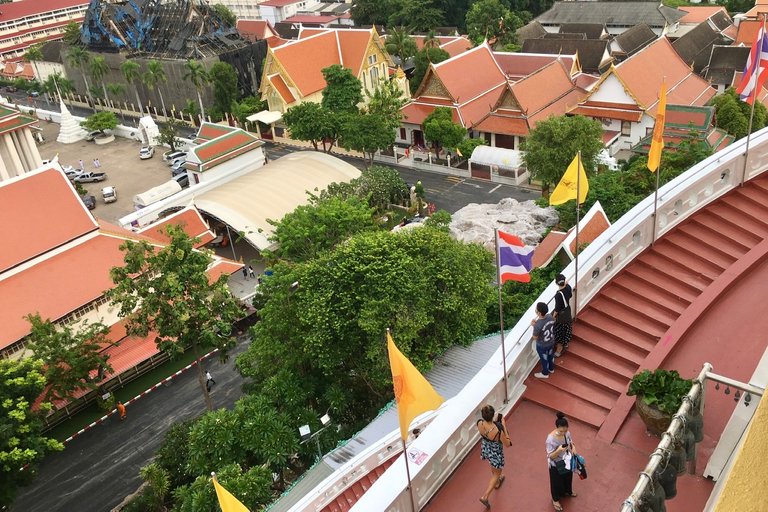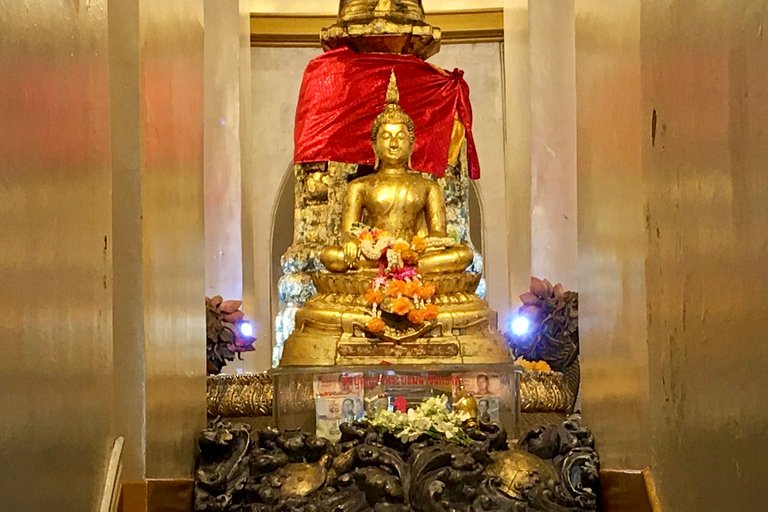 We took our time in going up the 344 steps as we were distracted by the fake forest and waterfall along the way. The animal sculptures were quite cute and those ordinary cheap orchids were in bloom. There was a resting place half way up the hill where we could ring the bells and played with the gong. We took so many photos of Bangkok Old City from the top of the stairway. It was a windy day with hazy sky which was perfect for walking up hill. We mostly walked quietly while listening to the voices inside our heads. My friend seemed to be so far away; she must have been having vision about the past and occupied by voices of nonstop sensations inside the brain. It was good to have that quiet moment to let peace and quiet to find our mind again.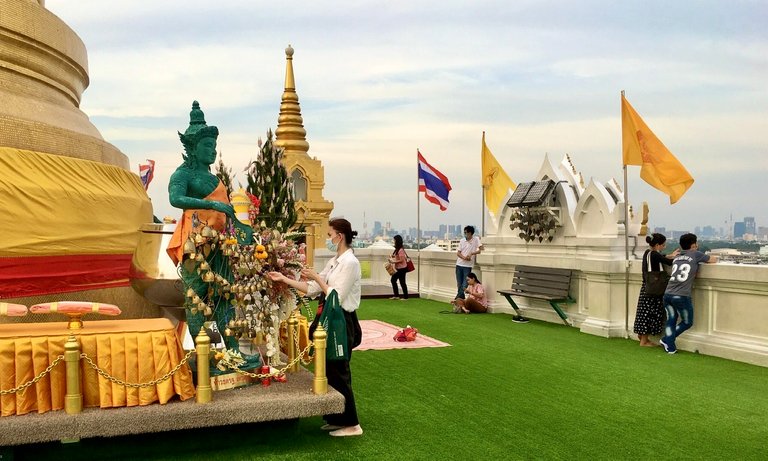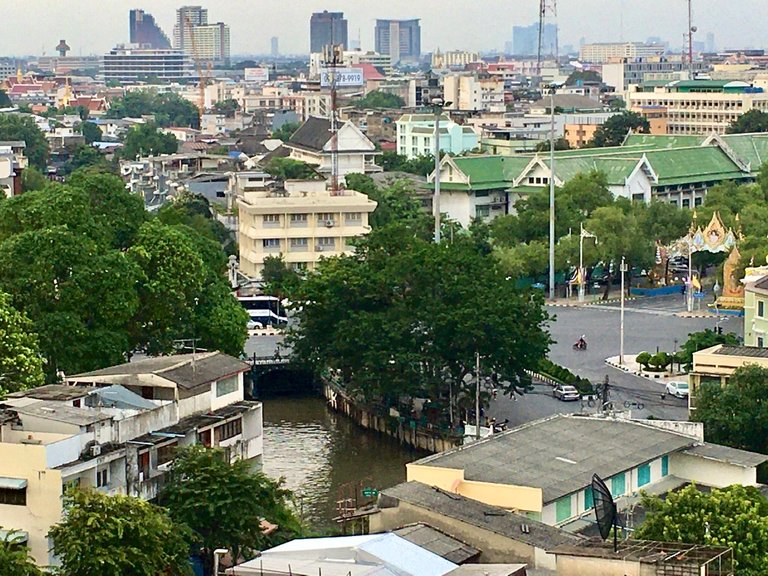 วันนี้เราจะเล่าเรื่องไปเดินเที่ยวขึ้นไปภูเขาทองที่วัดสระเกศ ช่วงที่ผ่านมาเราแปลกใจมากที่ เราบังเอิญได้เจอเพื่อนเก่าที่ไม่ได้เจอกันมาเป็นสิบปี เราก็คิดว่าการชวนเพื่อนเก่าไปเดินเที่ยวตามวัดน่าจะเป็นโอกาสที่ดี สำหรับการปรับตัวให้คุ้นเคย และเรียนรู้ความเปลี่ยนแปลงของเพื่อนด้วย เราเองก็เปลี่ยนไปมาก ฉะนั้นเวลาเจอเพื่อนที่ไม่ได้เจอกันนานเป็นสิบปี เราจะอึดอัดมากที่เขาคิดว่าเราเป็นคนเดินในอดีต เพราะความคิดของเราเปลื่ยนไปมาก การอ่านมากและเรียนรู้จากประสบการณ์มาก ทำให้เราแทบคุยกับคนที่ไม่มีความเคลื่อนไหวทางความคิดลำบากมาก ราวกับว่าคุยกันคนละภาษา เราก็เลยนัดเพื่อนเก่าไปเที่ยววัดสระเกศหรือวัดภูเขาทอง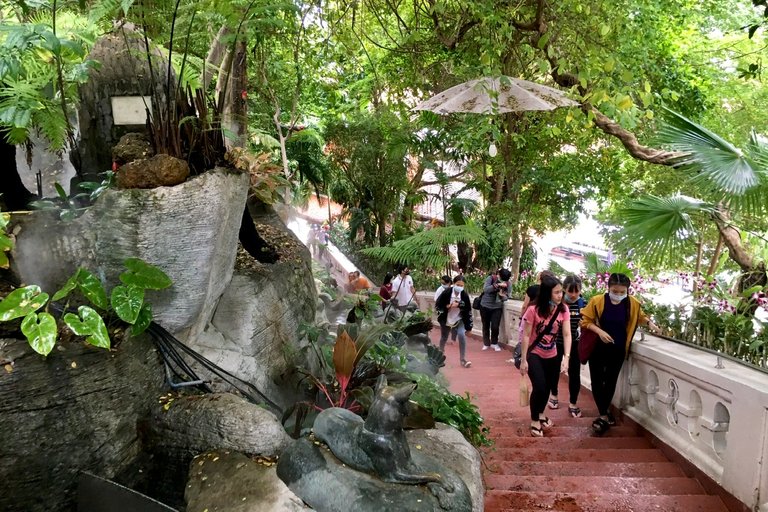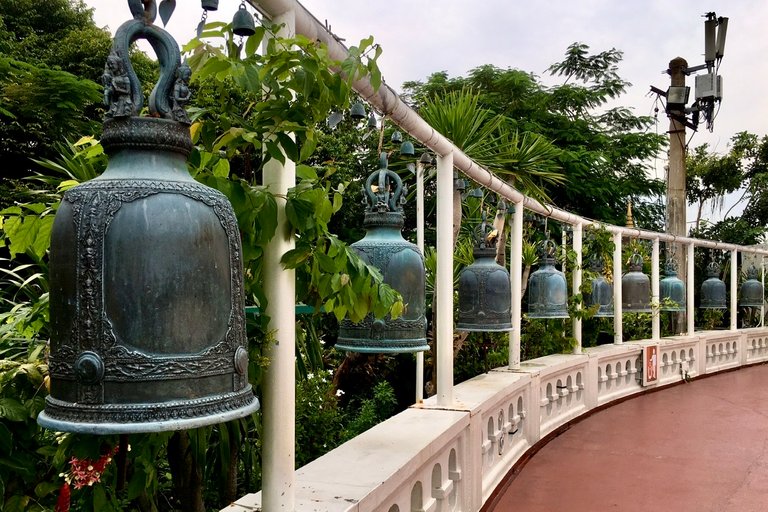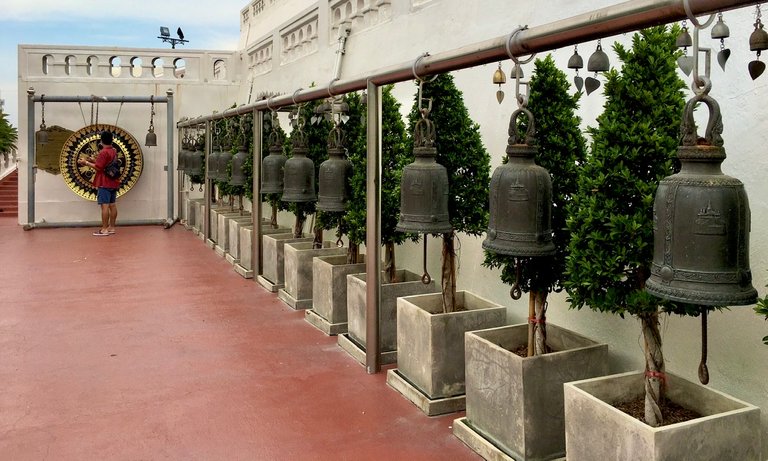 วัดนี้เป็นวัดเก่าแก่มีมาตั้งแต่อยุธยาตอนปลาย ชื่อเดิมว่าวัดสะแก แต่มาเปลี่ยนไปวัดสระเกคในสมัยรัชกาลที่1 เมื่อครั้งสมเด็จพระพุทธเจ้าฟ้าจุฬาโลกเสด็จกลับจากกัมพูชา ได้หยุดที่วัดสะแกเพื่อสรงน้ำและสระพระเกศา ก่อนไปปราบจลาจลที่กรุงธนบุรี เมื่อพระองค์ขึ้นเป็นในหลวงรัชกาลที่1 จึงโปรดให้เรียกชื่อวัดว่าวัดสระเกศ ต่อมาในสมัยรัชกาลที่3 ได้มีการบูรณะวัดและสร้างพระบรมบรรพต หรือภูเขาทองที่อยุธยา แต่สร้างไม่เสร็จเพราะเจอปัญหาดินอ่อนและอยู่ใกล้น้ำ โครงสร้างจึงถล่มลงมา ต่อมาในหลวงรัชกาลที่4 ทรงโปรดให้เปลี่ยนเป็นภูเขาที่มีพระเจดีย์อยู่บนยอด และมาสร้างเสร็จในสมัยรัชกาลที่5 โดยมีการบรรจุพระบรมสารีริกธาตุในพระเจดีย์บนยอดภูเขาทอง ภูเขาทองมีความสูง 77เมตร และมีบันได344ขั้น ทางขึ้นมีสวนเหมือนป่า มีต้นไม้ขึ้นเขียวชอุ่ม ธารน้ำและปลา ตลอดจนรูปปั้นสัตว์น่ารักหลายอย่าง พวกเราก็หยุดถ่ายรูปหลายครั้งตามทาง โดยเฉพาะรูปวิวของกรุงเทพจากมุมสูง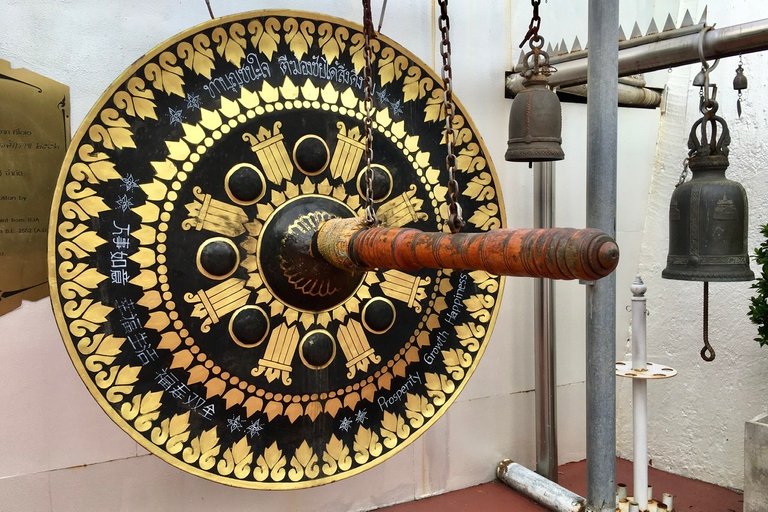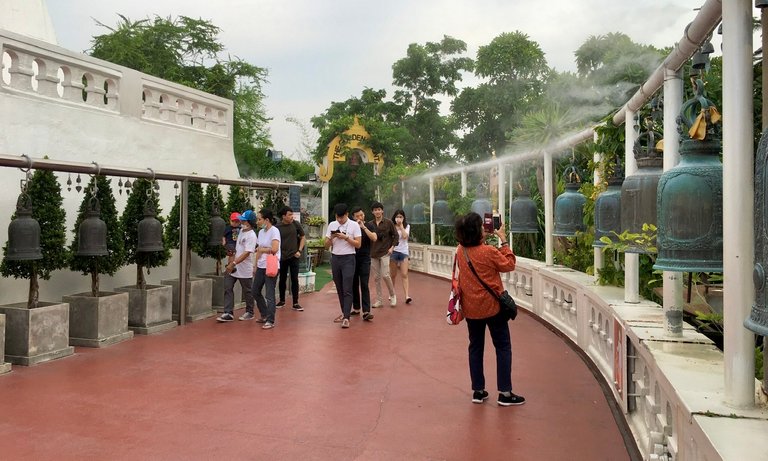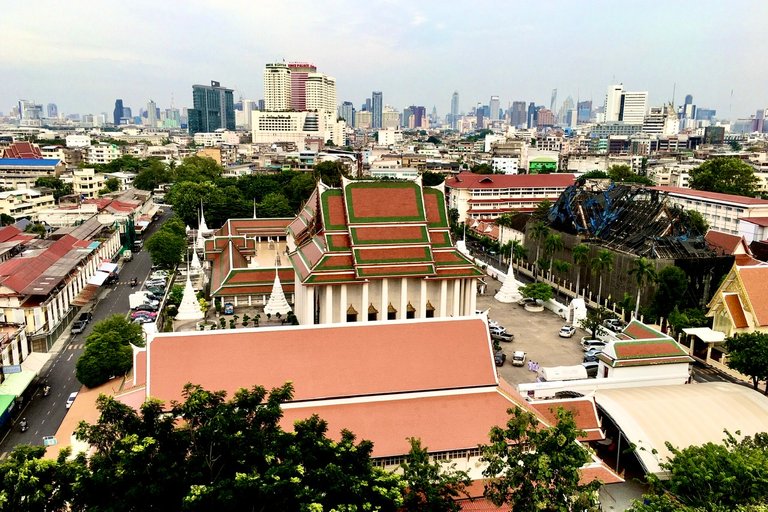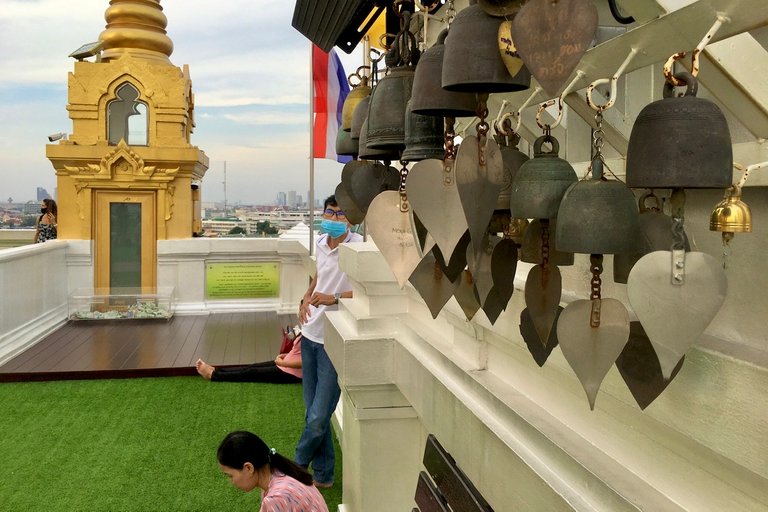 สมัยก่อนที่วัดนี้เป็นหนึ่งในสามวัด ที่คนจะเอาศพคนตายด้วยโรคห่ามาเผาที่วัด ในสมัยรัชกาลที่2 มีคนตายด้วยโรคห่า หรืออหิวาตกโรคราว 30,000คน ในแต่ละวันจะมีคนขนศพมากองที่วัดเพื่อรอการเผามากมาย แตะละวัดเผาศพไม่ทันจึงมีศพรอการเผามากมาย ที่วัดสระเกศมีฝูงแร้งมาคอยจิกกินศพเป็นอาหารด้วยความหิวโหย ภาพที่แร้งรุมกินศพเป็นที่น่าสยดสยองมาก จนคนนำไปเล่าเรื่อง แร้งวัดสระเกศจนเป็นที่รู้กันไปทั่ว ในสมัยรัชกาลที่3 โรคระบาดมีความรุนแรงมากที่สุด ในสมัยรัขกาลที่4 มีคนตายด้วยโรคห่าถึง 40,000 คน ทำให้ผู้คนหนีออกจากเมืองหลวงไปต่างจังหวัด แม้แต่พระสงฆ์ก็ทิ้งวัด ข้าราชการก็ทิ้งงานเพื่อหลบไปนอกเมือง สภาพเมืองน่าหดหู่เหมือนเมืองร้าง โรคห่าระบาดครั้งสุดท้ายในสมัยรัชกาลที่5 เราเองหาข้อมูลไม่ได้ว่าเกิดอะไรขึ้นกับฝูงแล้ง หลังจากไม่มีอาหารกินเหมือนแต่ก่อน เราคิดว่าเมืองหลวงคงขยายตัวมากขึ้น มีคนมาอยู่อาศัยมากขึ้นเรื่อยๆ สภาพที่เป็นธรรมชาติก็ค่อยๆเลือนหายไป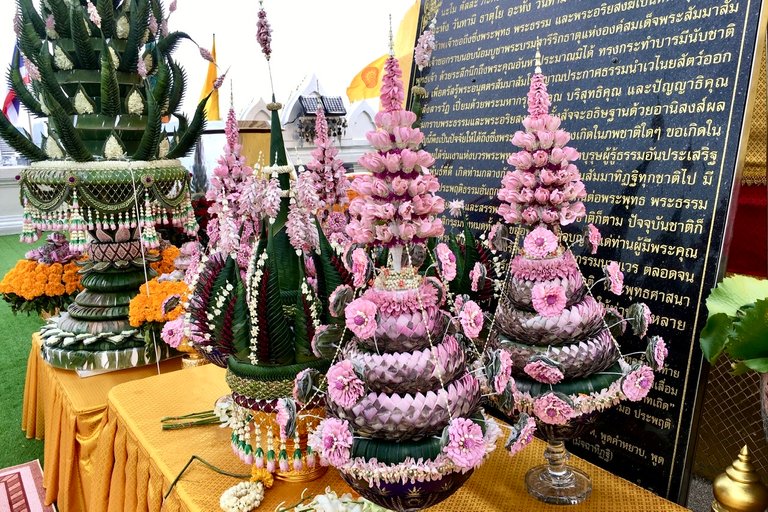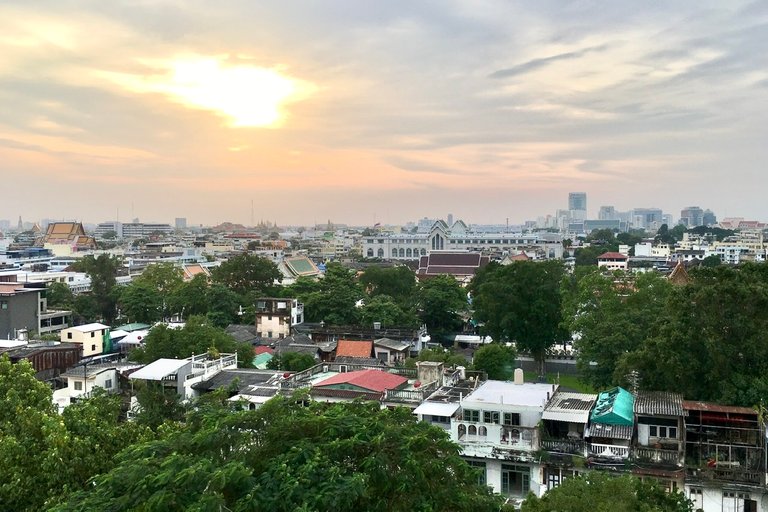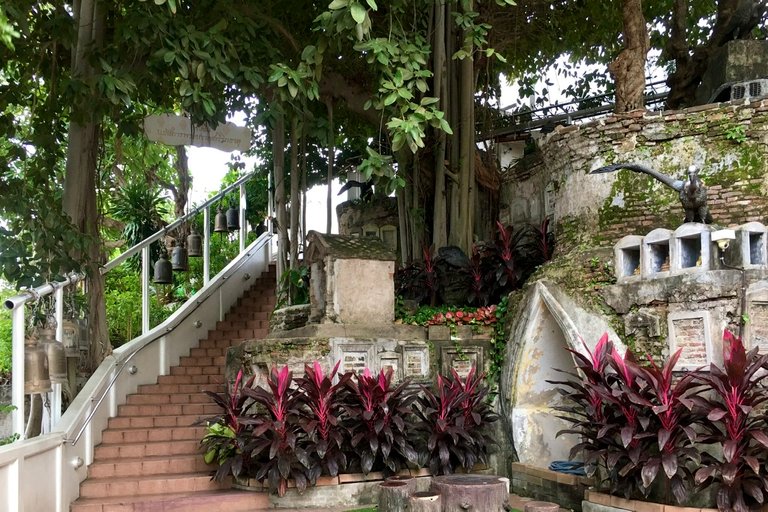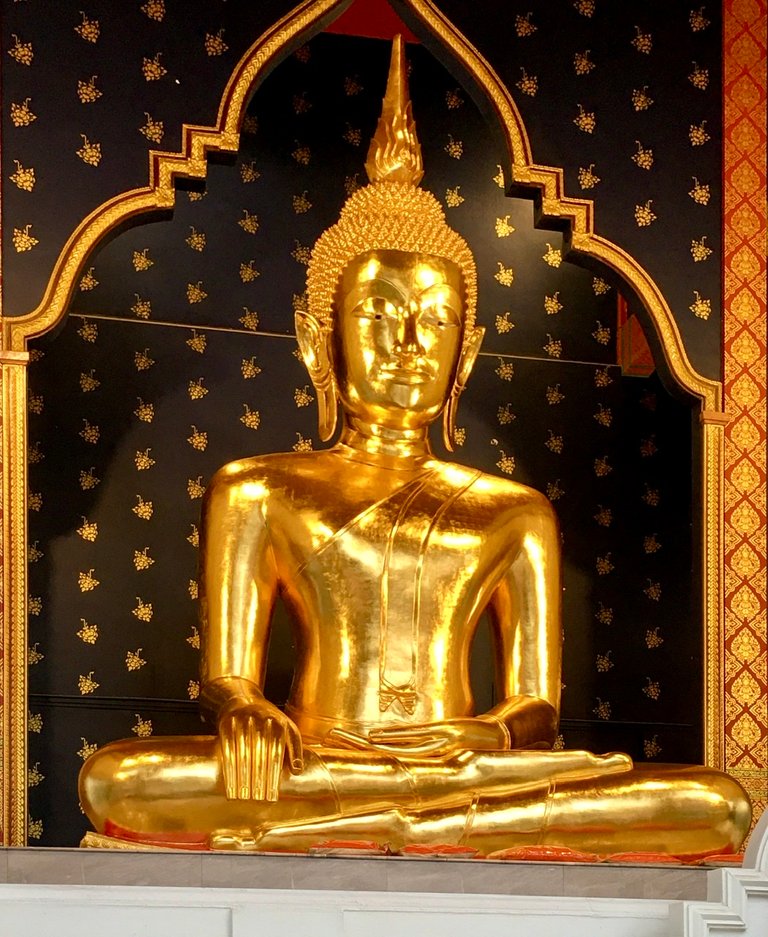 Wishing you peace, good health and prosperity.