This is my entry for #marketfriday created by @dswigle. I am so glad that Denise has more free time to pursue her work on this popular #marketfriday tag, so people would start getting active on searching for interesting markets once more. This post is about the old market area called Sampeng located to the north of Chinatown. This area has a large residential shop-houses on one side while the other half has become the first shopping center of Bangkok over a hundred years ago. Our first family home was in the residential area of Sampeng. So, I grew up in Sampeng and used to roam about this old market during my childhood. Sampeng was very similar to JJMarket which is a very famous tourist attraction in Bangkok. Local retail vendors would go to Sampeng for cheap whole sale prices and bulk buying for exporting to shops in the provinces or to Laos.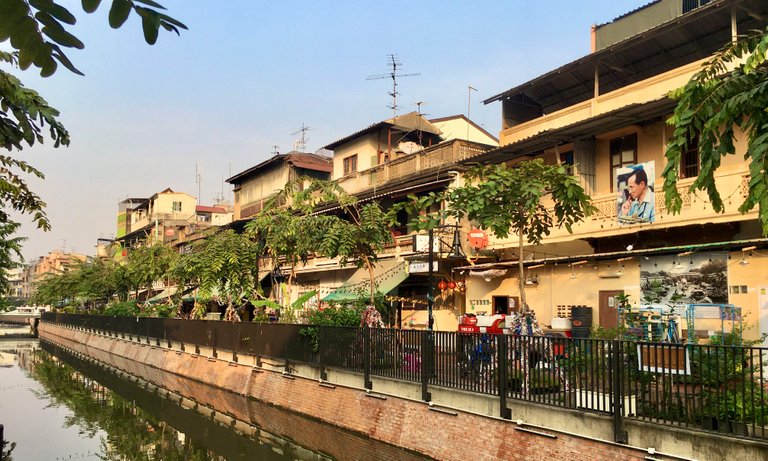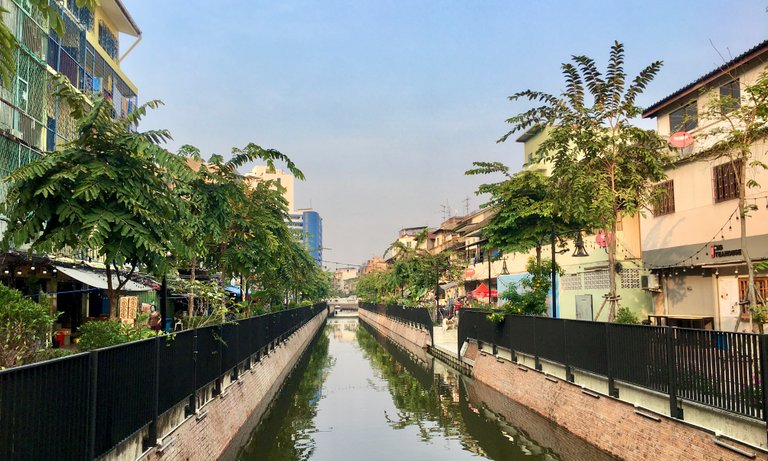 Sampeng used to be the largest market for all kinds of textile and expensive cloth; nowadays the cheap Chinese imports have meant that these shops have gone out of business. Very few exclusively luxurious textile shops could survive the competition; these shops sell Italian silk and European laces. The rest have now become gifts or accessories shops, toys shops and imported goods from China.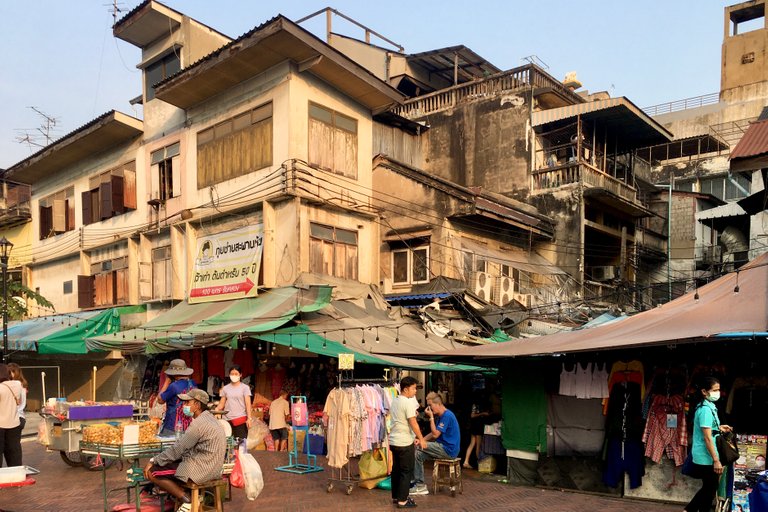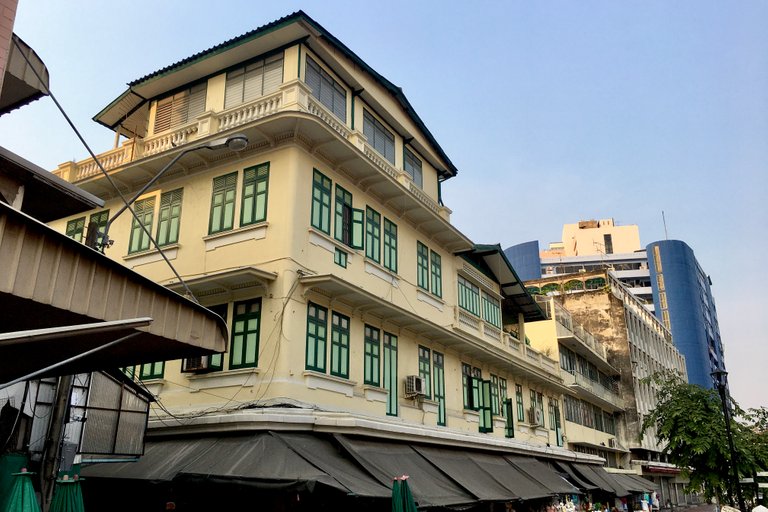 Sampeng market is consisted of a long narrow lane flanked on both sides by hundreds of shops. We could walk slowly while browsing at these shops for over an hour to emerge into open space at Saphanharn (Turning Bridge). There is a canal called Klong Ong Ang which we have to cross over so that we could continue with our window-shopping walk. In the old days, there were shops on both sides of the bridge just like the Ponte Vecchio in Italy. Later on there was a fire so the bridge was destroyed. People put a plank of wood across the river so that they could cross over the canal. In order to allow rowing and merchants boats to pass through; this wooden plank could be pushed aside to let those boats through. That's why the area was called Saphanharn or Turning Bridge.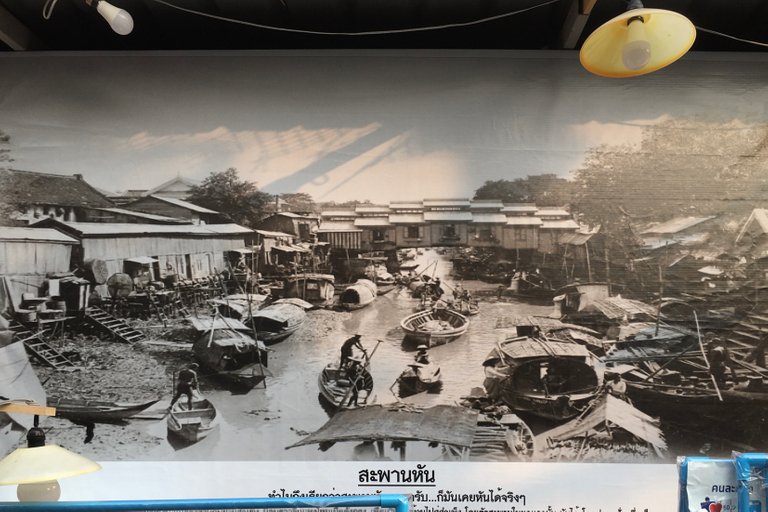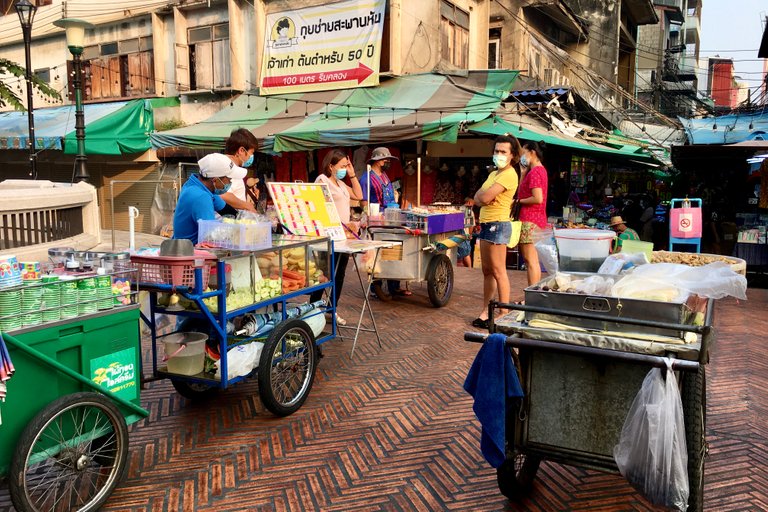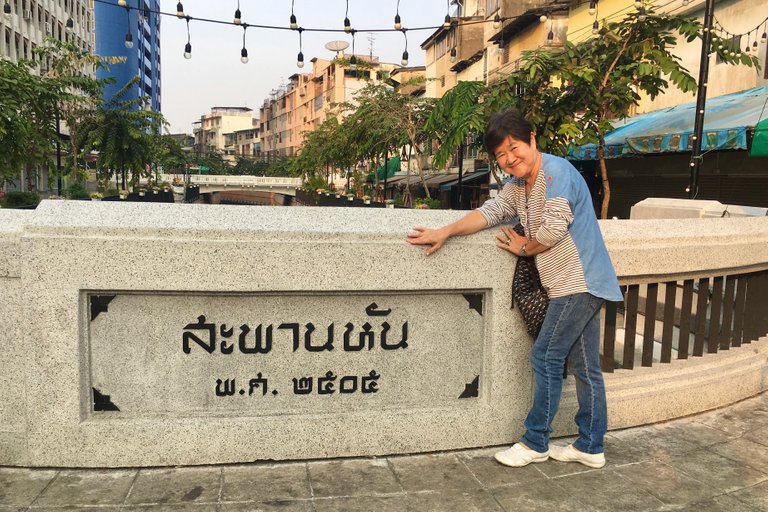 Then during the reign of King Rama V, rows of shop-houses, roads and bridges were under construction around Bangkok in order to make Siam more civilised in the eyes of the Europeans; this could make it less easy to colonise a Westernised country which was trying to emulate the modern European countries. So, the wooden turning bridge was replaced by European designed bridge.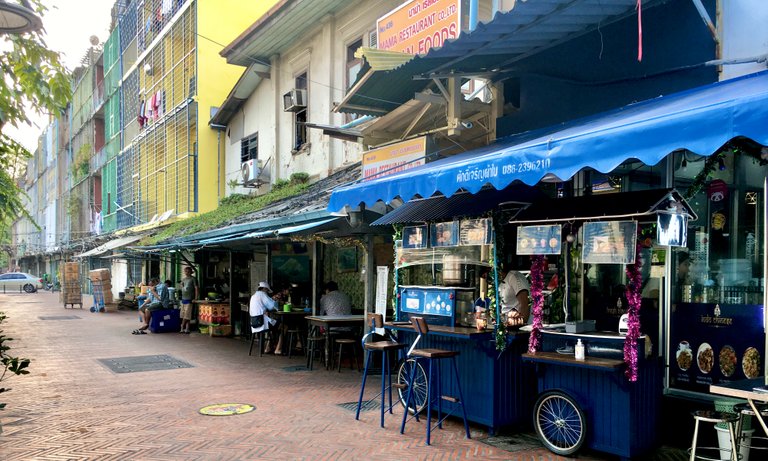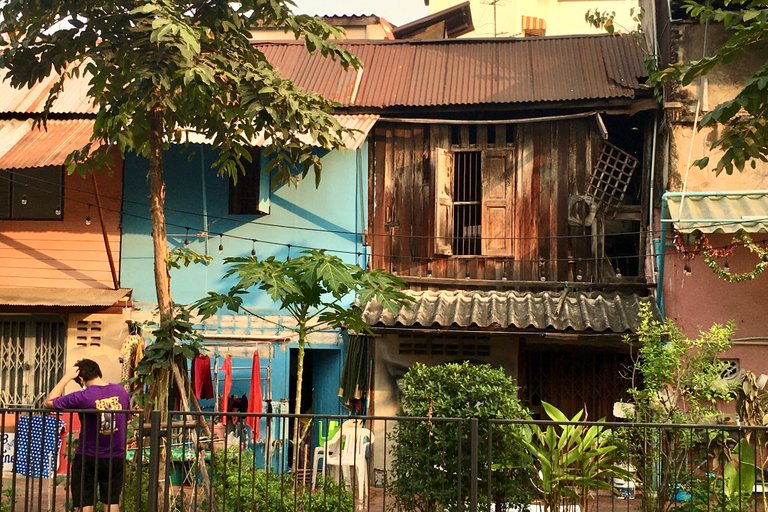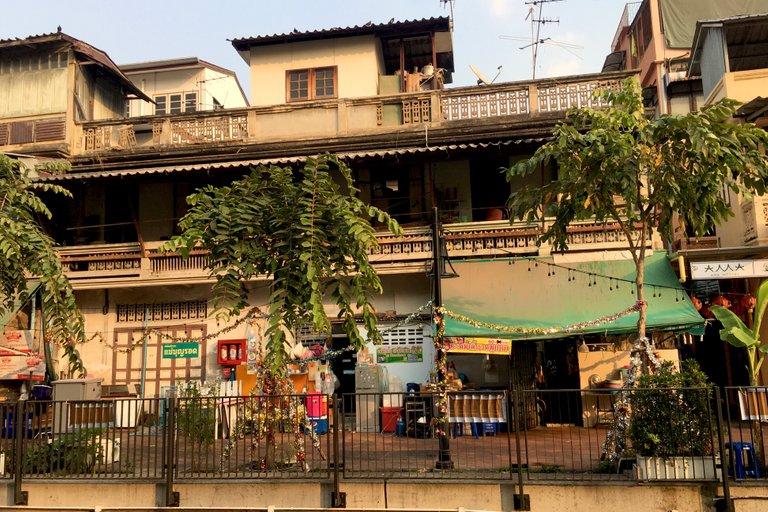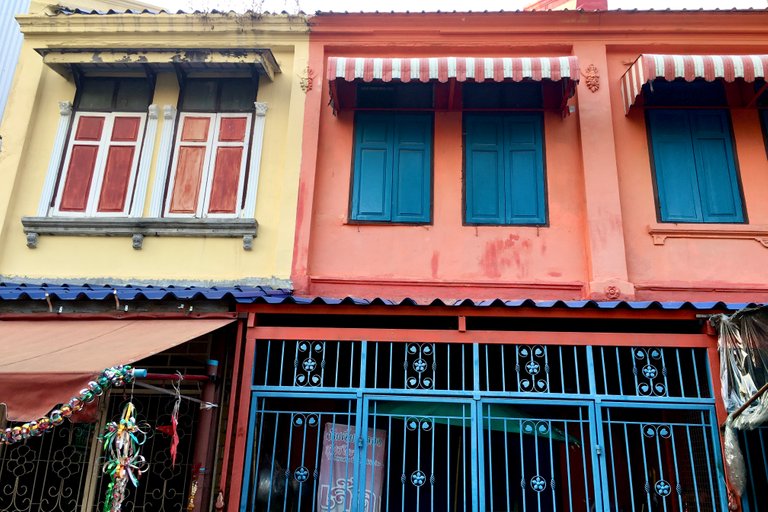 During my childhood, I could never see this new bridge. There were thick metal sheets cover the canal so that people could walk across the canal along this whole stretch of the canal. This created extra space for leasing to vendors to set up shops on the canal. There were over five hundreds shops on and along the canal (Klong Ong Ang). I still could remember walking in this market with my mother as a small child. There were many people everywhere, the crowd of shoppers often blocked the path slowing down our walk to snail pace under the summer heat. They were shops selling video games,old cameras, photographic equipments, radio control toys and electronics gadgets. That place was a heaven for young people interested in DIY with electronic invention. I remember my brother used to play around with welding circuits and building a radio.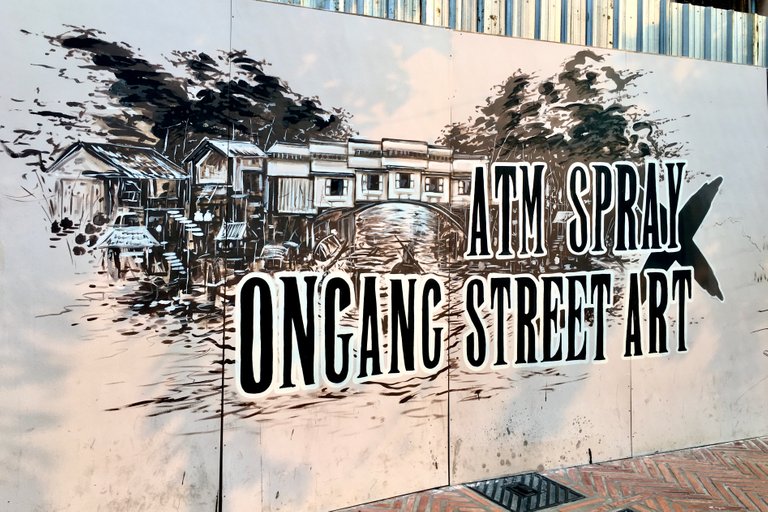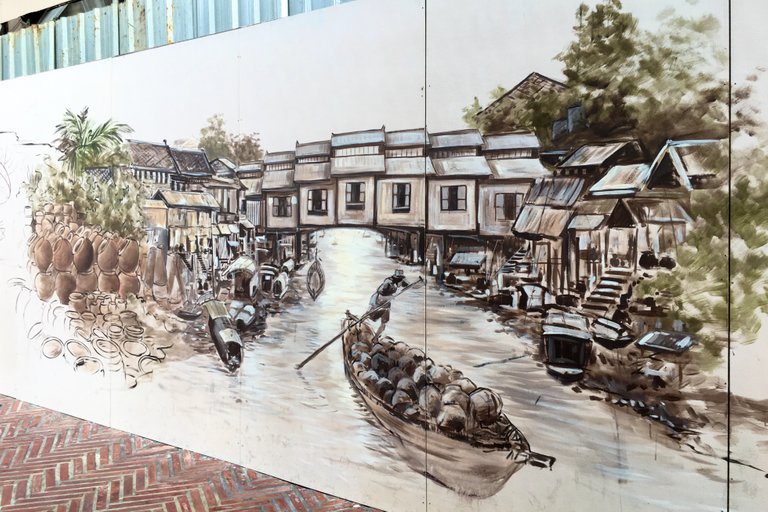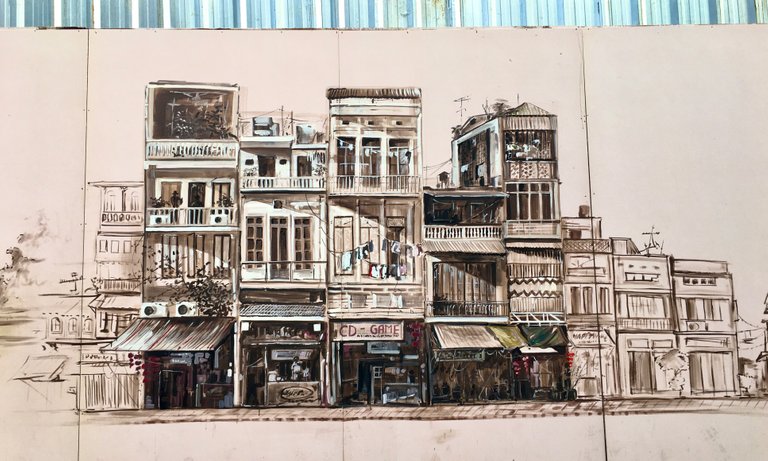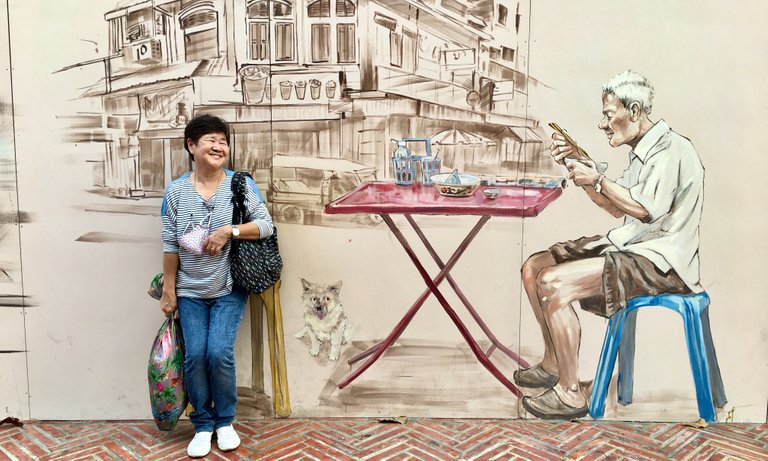 The new look for Sampeng and Klong Ong Ang was announced in October 2020. The Bangkok municipal authority had ended the lease of all shops five years ago and began the project of transforming the area around the canal into a cultural and tourist attraction with walking street and green landscaping. The canal has undergone a lot of work to make it more beautiful and free from rubbish. The officials wanted to imitate the canal in Korea and Paris where people could come to have a good time. On the other hand, this came at a big cost to two generations of vendors whose livelihood were suddenly uprooted in a few years. We never heard about there protests as the news were controlled and suppressed. There would always be some losers and winners in all official sponsored projects.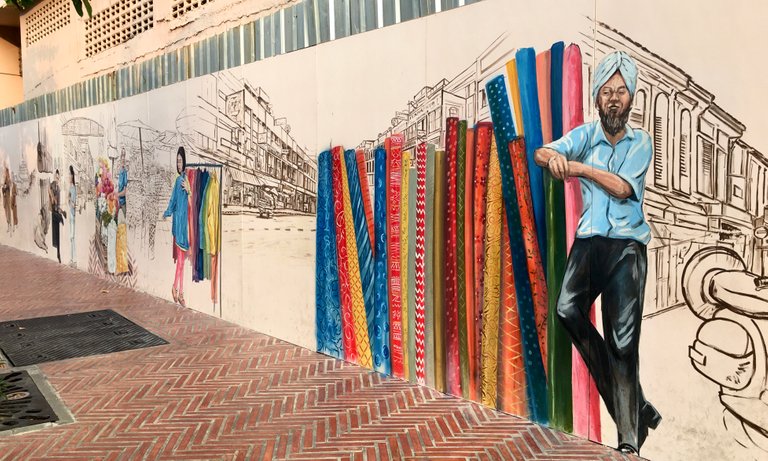 The PR of the grand opening of Klong Ong Ang was very successful and brought a lot of praise to the officials responsible for the project. (No one dared to enquire about the commission accrued to some people nor to ask about the audit of the budget of the project) The new look of the market around the canal has attracted lots of young people to drop by and take selfies for FB pages. The walking street is fully operational with street food, buskers, artists' performance during the weekend, in the evening. There are also free kayaks for a thirty minutes' session. The varieties of street art and graffiti along both sides of the canal are very attractive and colourful. This has become a new meeting place for chic middle class with expensive big bikes to display their toys and youngsters with crossplay costumes to parade their new fashion invention. Few street food on wheels are allowed to sell food on the bridge. There were no more local vendors with curious old toys and old German cameras to attract my attention any more.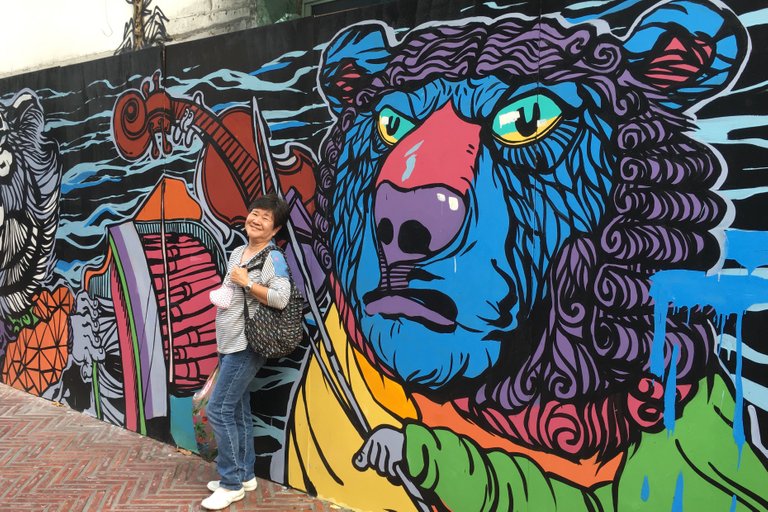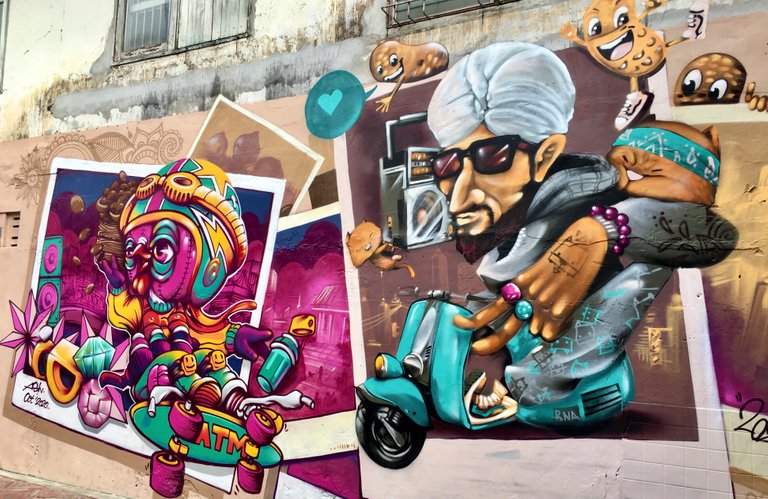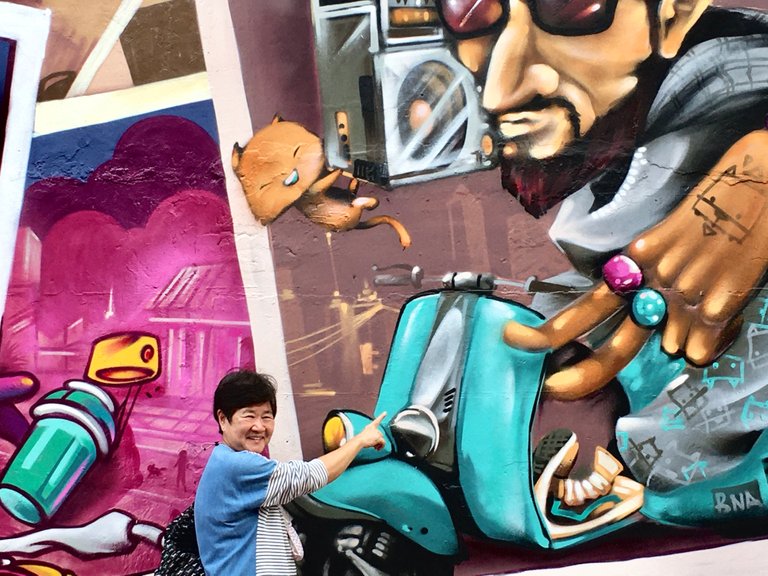 Changes are inevitable whether we like it or not; so I just hope new changes will bring more happiness and prosperity to hard working people so there would be some extra positive vibes to spread around to others. My old friend did enjoy the walk and taking photos with colourful street art. I kept seeing the old pictures of this area in the past at the back of my mind. I could not help wondering where the old vendors were and whether they could continue with their profession.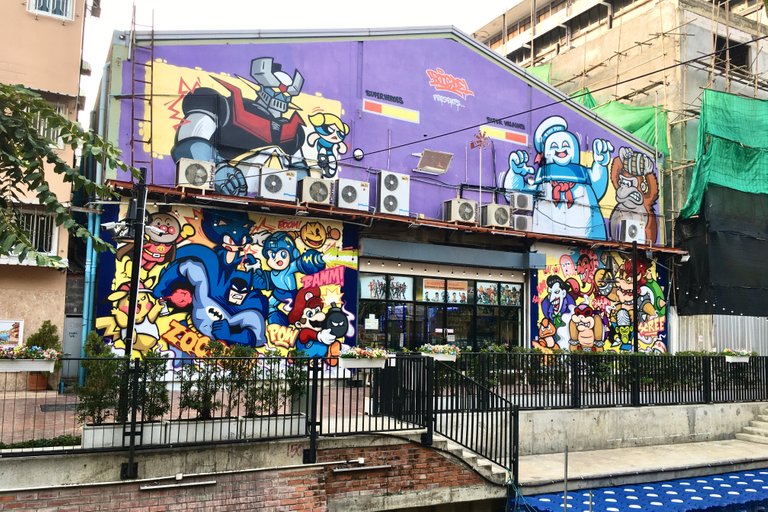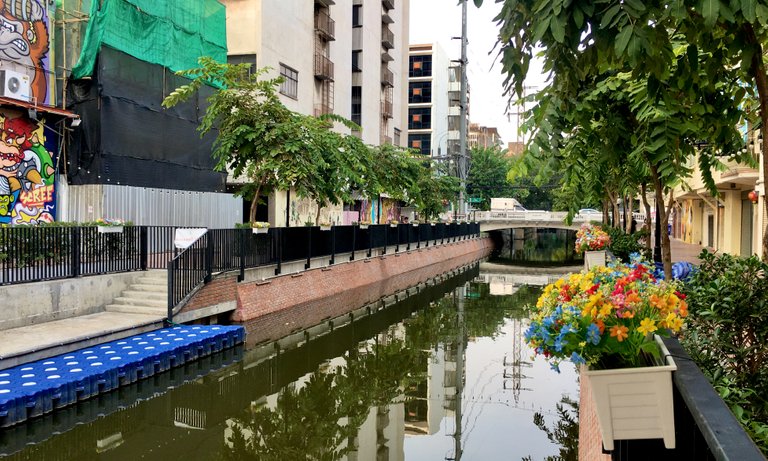 Places of my childhood days are being changed one by one over the years, it's a sign that life is changing and I will be affected by new changes in the future whether I like it or not. The good news is that tourism is about to begin before June thus year; they are thinking of allowing tourists to come to the seaside cities such as Phuket and Pattaya. So, one day there'll be foreign tourists to visit Klong Ong Ang and Sampeng market.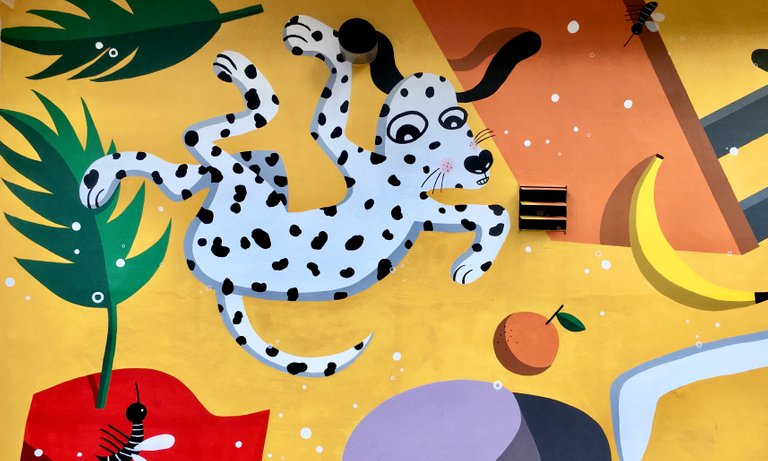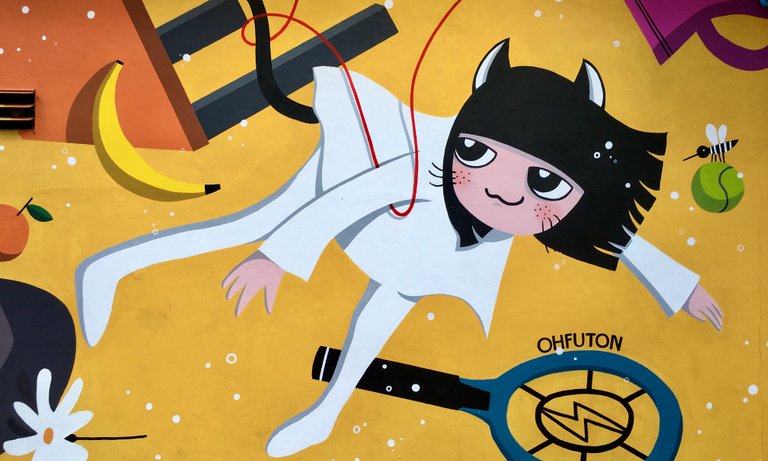 วันนี้เราจะพาไปเดินเล่นที่แถวสำเพ็งและสะพานหัน เราคุ้นเคยกับที่นี่มาก เพราะสมัยเป็นเด็กบ้านแรกของเราอยู่ที่สำเพ็งในเจคที่เป็นบ้านเรือน ถ้าเดินทะลุซอยไปสักหน่อยก็จะเจอตลาดสำเพ็ง ที่เต็มไปด้วยร้านค้ามากมาย ขายของทุกอย่างที่จำเป็นในครัวเรือน แต่ในยุคหลังที่มีของนำเข้าจากจีนมาตีตลาดในเมืองไทย ร้านค้าต่างๆต้องเปลี่ยนแปลงปรับตัวอย่างมหาศาล ของหลายอย่างขายไม่ออกเพราะ สู้ราคาของจีนไม่ได้ โดยเฉพาะตลาดผ้าที่ทอในโรงงานในไทย ทำให้คนงานตกงานเป็นจำนวนมาก โรงงานเจ้งหลายสิบแห่ง ตอนนี้ร้านรวงในสำเพ็งเหลือร้านขายผ้าอยู่ไม่กี่ร้าน ร้านอื่นๆก็ปิดไป หรือต้องเปลี่ยนเป็นขายของซำร่วย ของประดับต่างๆ กิฟต์ช็อปและของเล่นที่มาจากจีน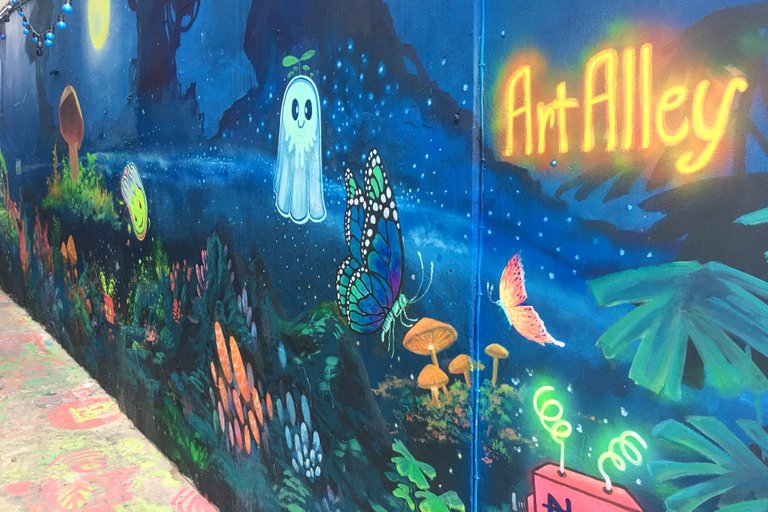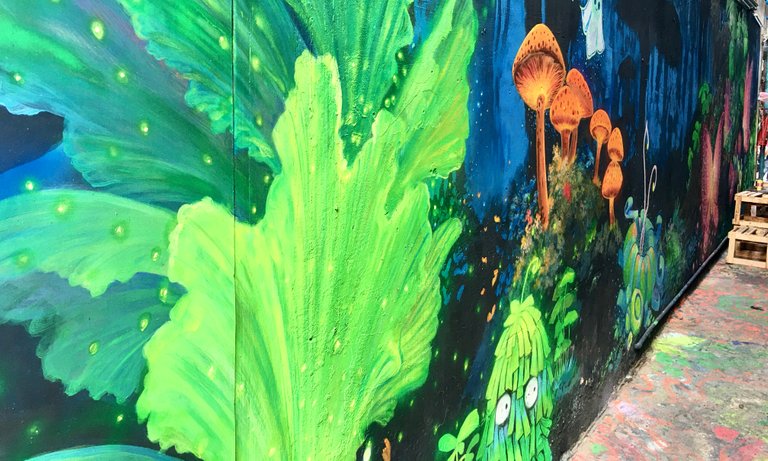 ถ้าเราเดินจนสุดถนนในตลาดสำเพ็ง เราจะมาเจอที่เปิดโล่งตรงสะพานหัน สมัยก่อนแถวนี้ปิดทึบหมดเพราะร้านค้าเปิดเต็มพื้นที่ เขาเอาแผ่นเหล็กมาปิดคลองหมดเพื่อให้คนเดินข้ามคลองได้ และเปิดร้านค้าได้หลายร้อยร้าน เราชอบไปเดินเล่นแถวนั้นตอนเด็กๆ เพราะอยากรู้อยากเห็นของที่คนเอามาวางขายกัน มีอะไรแปลกๆมากมายในสายตาของเด็ก ต่อมา สะพานหันถูกปรับปรุงเมื่อไม่กี่ปีที่ผ่านมา ร้านค้าถูกไล่ที่และไม่ให้เช่าที่ทำกินต่อไป ทางการก็ปรับปรุงสะพานหันและคลองโอ่งอ่างให้เป็น ถนนคนเดินและเป็นที่ท่องเที่ยวทางวัฒนธรรมแห่งใหม่ของสำเพ็ง มีภาพวาดสีสดใสสองข้างทางตลอดทางของคลอง เราพาเพื่อนไปเดินเล่นถ่ายรูปตอนบ่ายๆ บรรยากาศดูเงียบเหงาในวันธรรมดา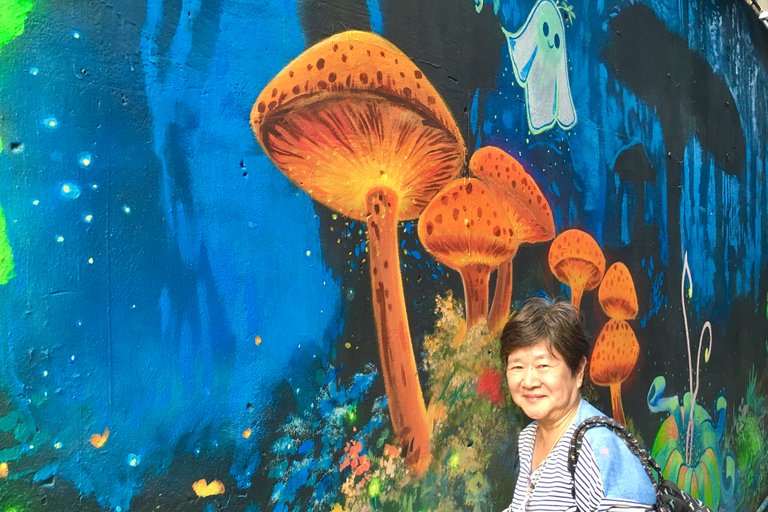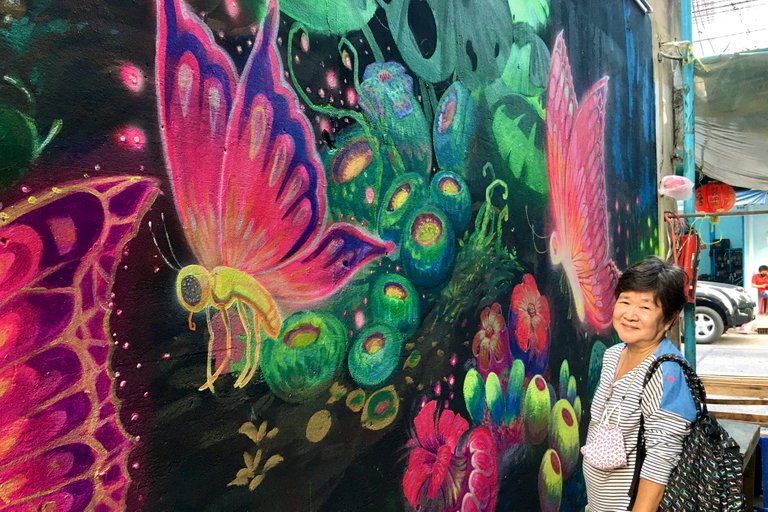 คลองโอ่งอ่างโฉมใหม่ มีนํ้าคลองที่สะอาดมาก และไม่มีขยะลอยไปมา มีต้นไม้ปลูกสองข้างคลองและมีไฟส่องสว่างริมคลอง ทุกวันศุกร์ เสาร์และอาทิตย์ ถนนคนเดินจะเปิดให้บริการเต็มรูปแบบ มีร้านขายอาหาร ขายของที่ระลึก และมีนักดนตรีมาเล่นเพลงแบบเปิดหมวกด้วย แต่คนส่วนใหญ่ที่มาเที่ยวนั้น มาเพื่อชมภาพดูภาพเขียนตามกำแพง และถ่ายรูป วัยรุ่นแต่งตัวคลอสเพลยมาเดินถ่ายรูปเป็นที่ระลึกและลงในโชเชียล เราเดินจนเหนื่อยแต่ก็ยังไปเดินดูรูปภาพไม่ครบเลย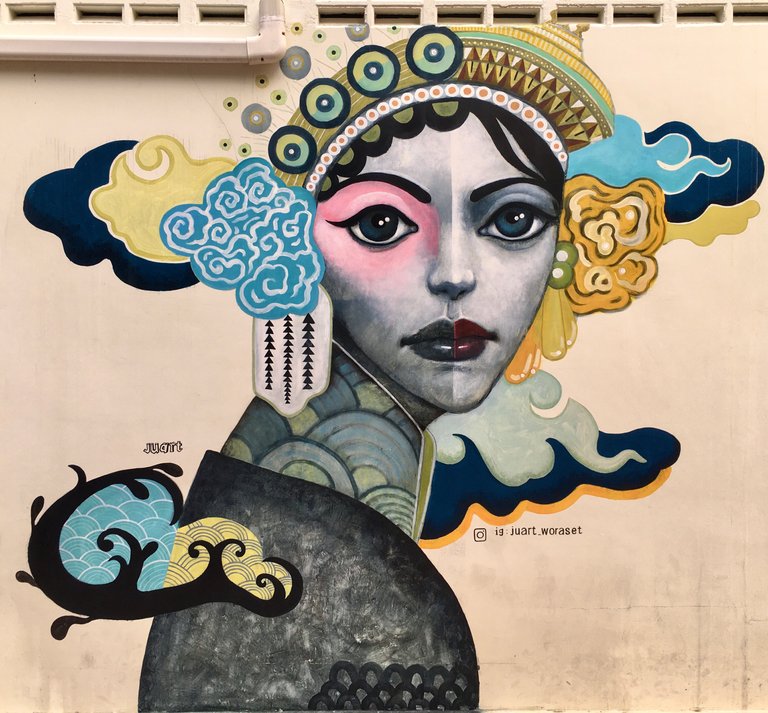 เราเห็นเลยว่าการเปลี่ยนแปลงของสิ่งต่างๆนั้น ไม่หยุดอยู่กับที่เลย เราเห็นสถานที่เก่าๆที่เราคุ้นเคยสมัยเป็นเด็ก ถูกเปลี่ยนแปลงไปเรื่อยๆ มันทำให้รู้สึกใจหายเหมือนกัน ทำให้เราตระหนักว่า เราต้องเตรียมพร้อมเพื่อรับมือกับการเปลี่ยนแปลงที่จะเกิดขึ้นในอนาคต บ้านเมืองจะเปลี่ยนไปอย่างน่าใจหาย ผู้คนก็จะจากไปมาก ความคิดคนจะเปลี่ยนแปลงและสับสน สังคมจะอยู่ยากมากขึ้น เราควรจะต้องตั้งสติให้มากกว่านี้ และมุ่งมั่นในการเตรียมรับมือกับอนาคตที่ไม่แน่นอน และปฎิบัติธรรมให้จริงจังด้วย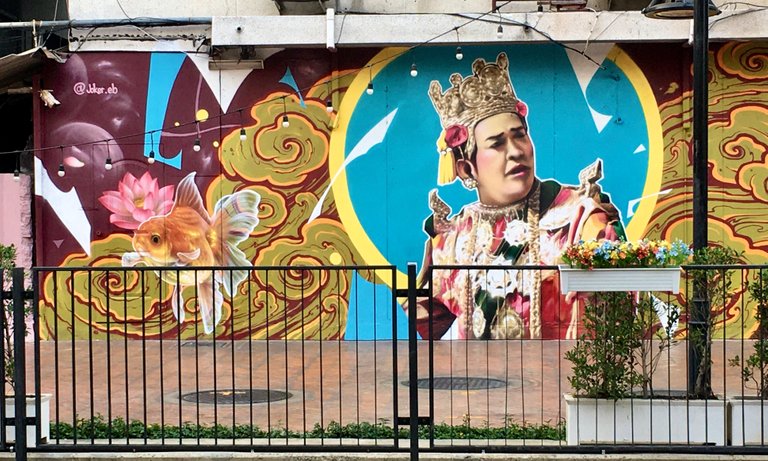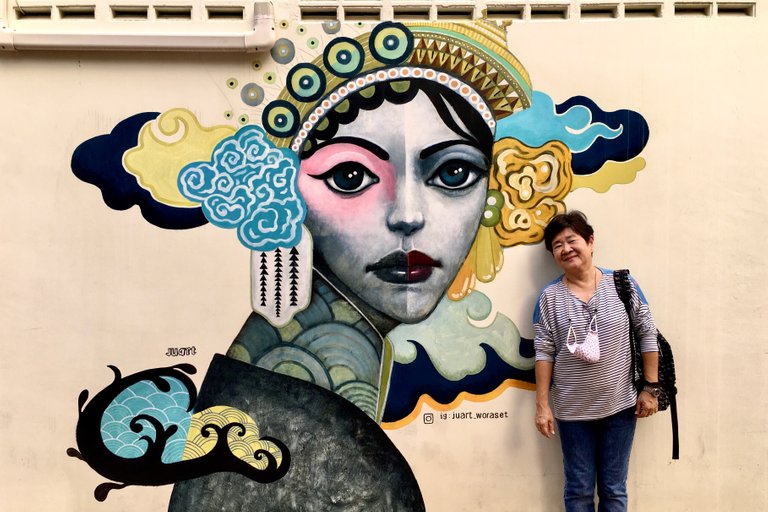 Luckily I stumbled on a old Chinese restaurant that made its own fresh fish cake and fish ball everyday. So I bought some before we got on a bus. The Chinese chef and his assistant reminded me of my old uncles when I was a kid; loud and boisterous people with very warm heart. That was a nice ending of that day. I went home with lots of good memory and homely feelings.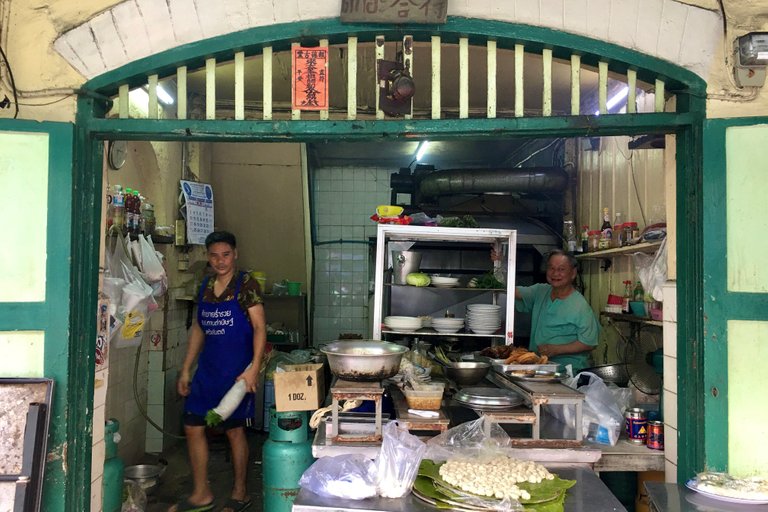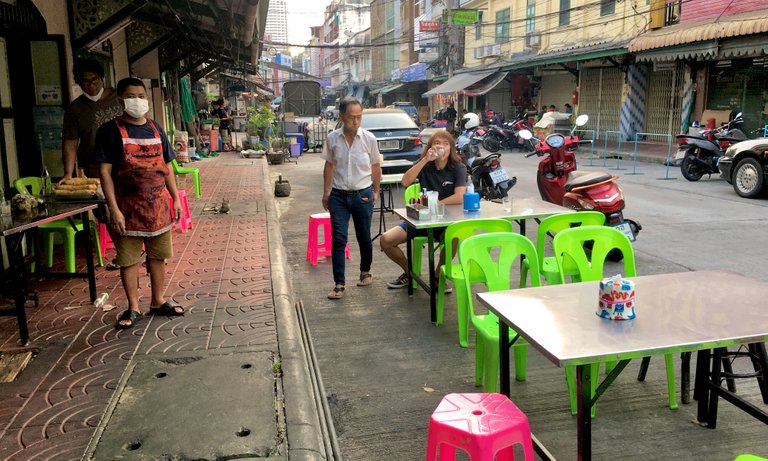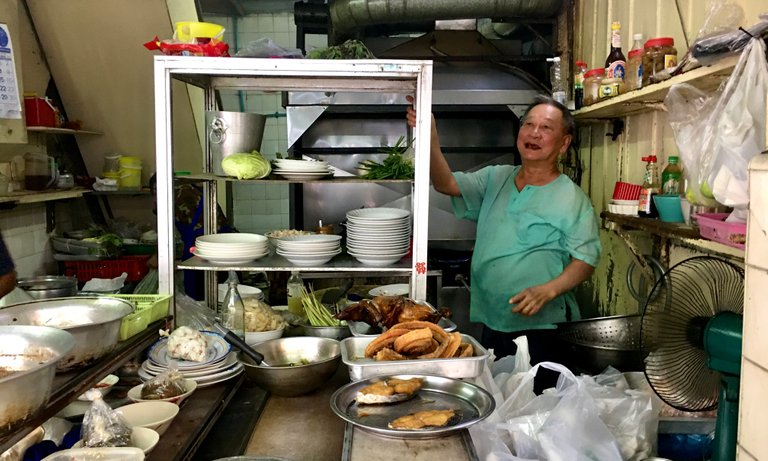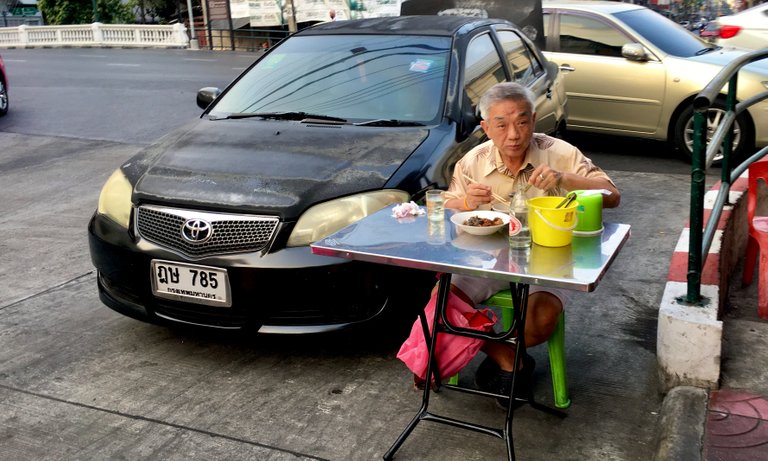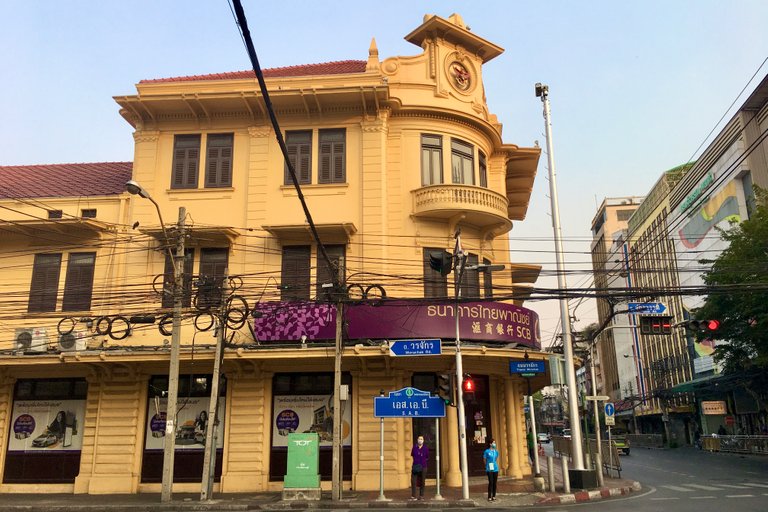 Wishing you peace, good health and prosperity.
Stay strong and cheerful.