Whenever I became restless and my energy became very fuzzy, I would head towards the river or a sacred shrine in my favourite temples. There is definitely something very special about water, especially running water which traveled from far away places deep in the forests and mountains full of mineral crystals down to the central plains of Thailand. Chao Phraya River is the result of four major rivers from the northern parts which come together as a single and powerful invisible bundle of energies and vibrations to nurture all living beings. (The four branches of river meet up at Nakornsawan.) I do love this wonderful river and I could feel a strong friendship with this river.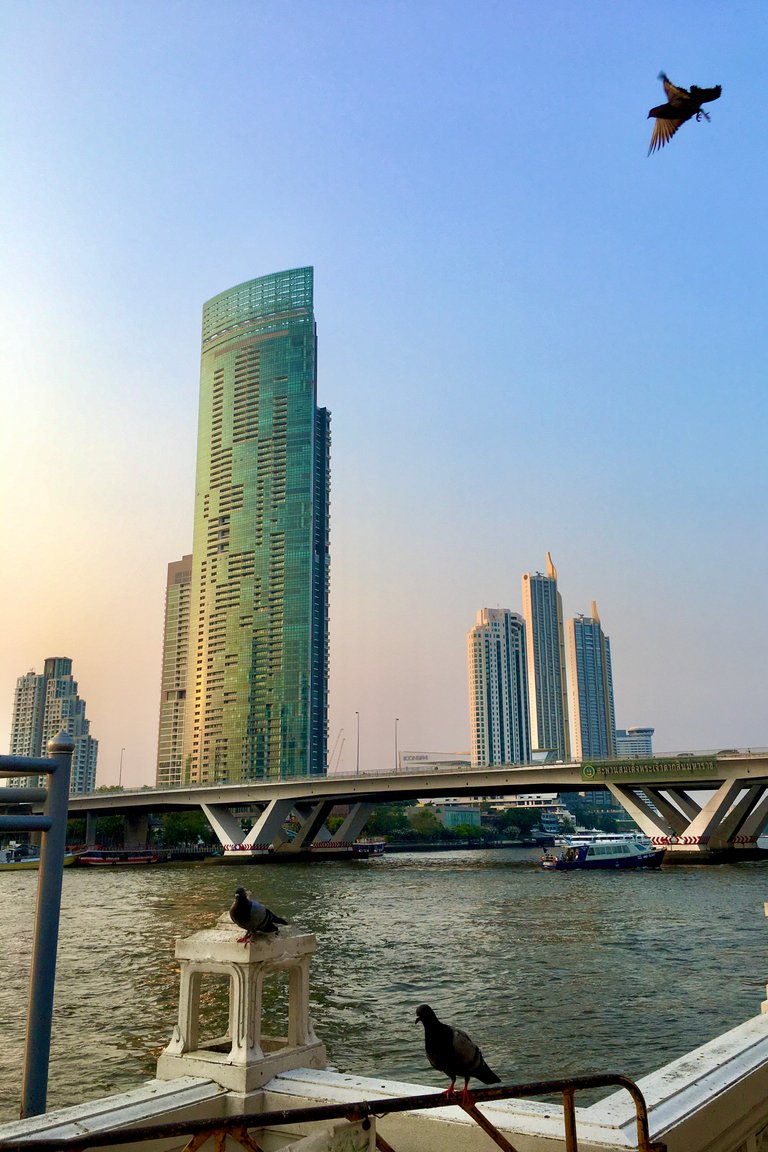 I don't know whether people who live in high condominiums along the river could appreciate this kind river. There's magic there if they only know how to look. The river talks to me silently and gently, never complain or demand anything in return; she is forever giving and soothing all who request for help. So, I sometimes climbed up or ran up the steps of the Taksin Bridge to enjoy a wide angle view of the river. There were often string wind on the bridge and I almost lost my cap several times.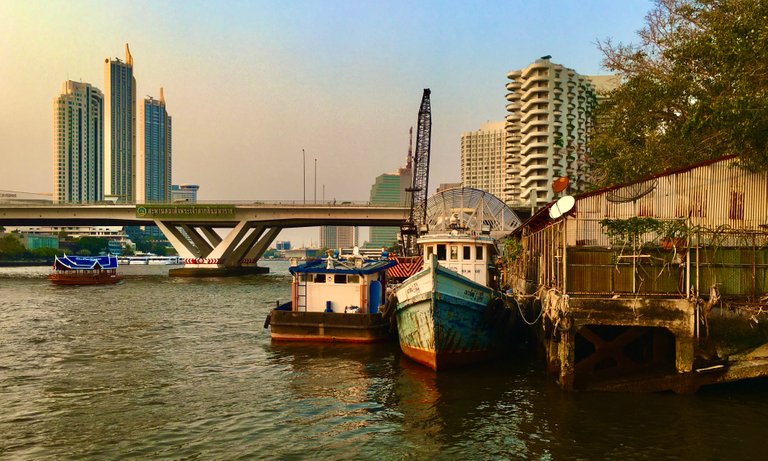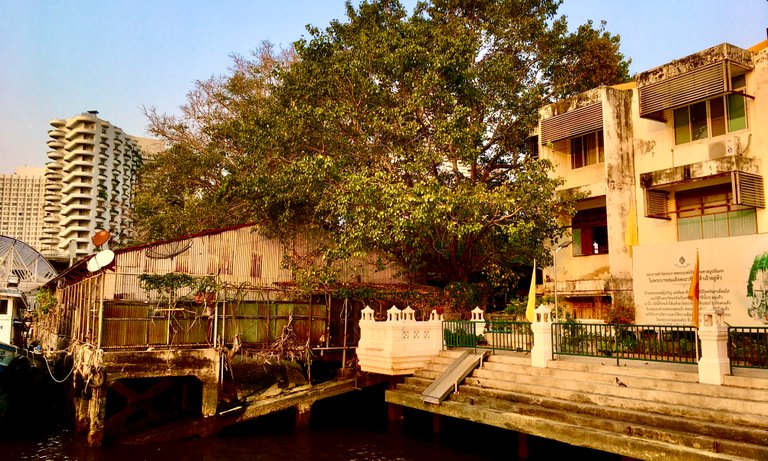 Looking at the old and new buildings on both sides of the river made me realise the nature of things, the inevitable changes and the final decay of all things. This cycle of birth, death and rebirth is an inescapable reality of life. But for humans, we have the special gift or blessing which means that we could escape this cycle if we really want to and willing to work on it. Most of the time, we are caught up with the pressure for survival and making our living.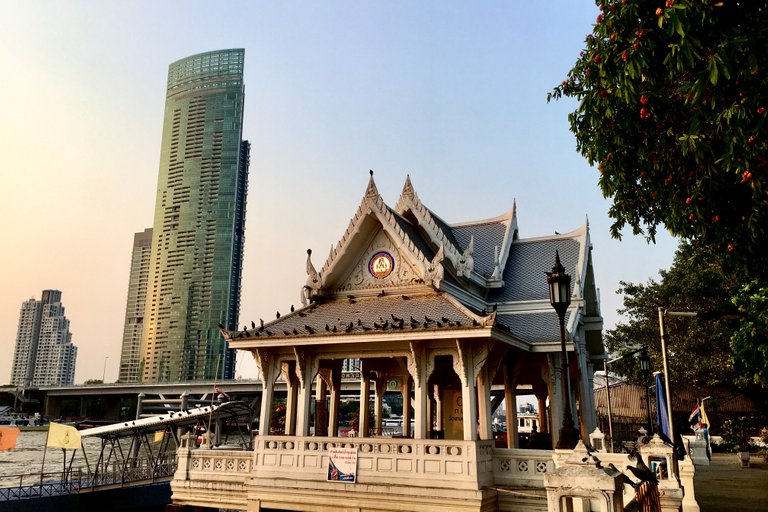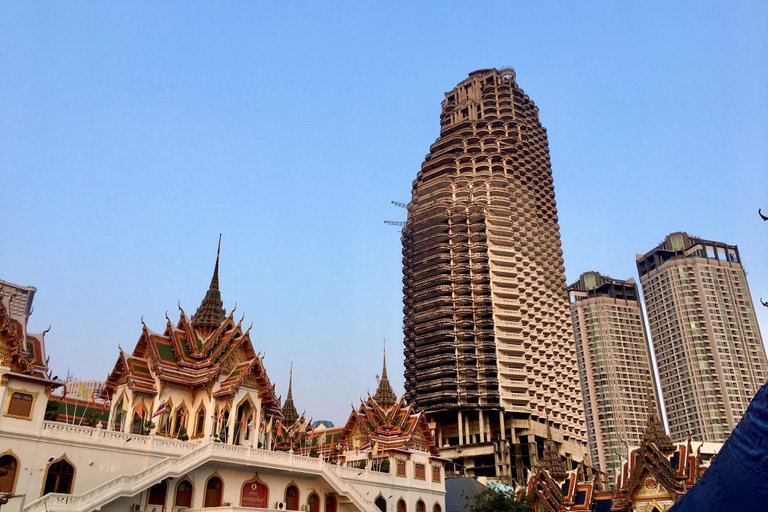 The old temple buildings and the unfinished condo are slowing deteriorating back to their original contents of earth, sand, stones, gravels. The new condos and shopping center on the other side of the river reflect humans's effort and drive towards new growth and optimism for the future. It would take perhaps more than fifty years for them to decay; the next decade the river scenery would be very different from what I could see at the moment. Where would I be in that space-time continuum? How weird that I could only see myself and my reality only?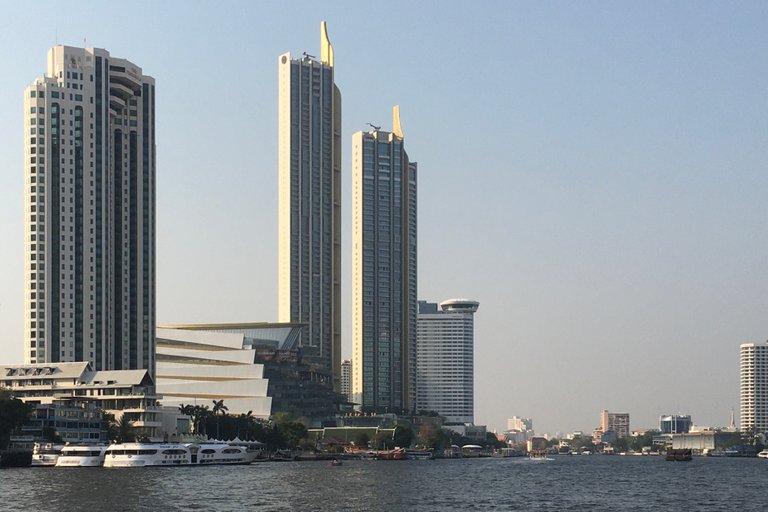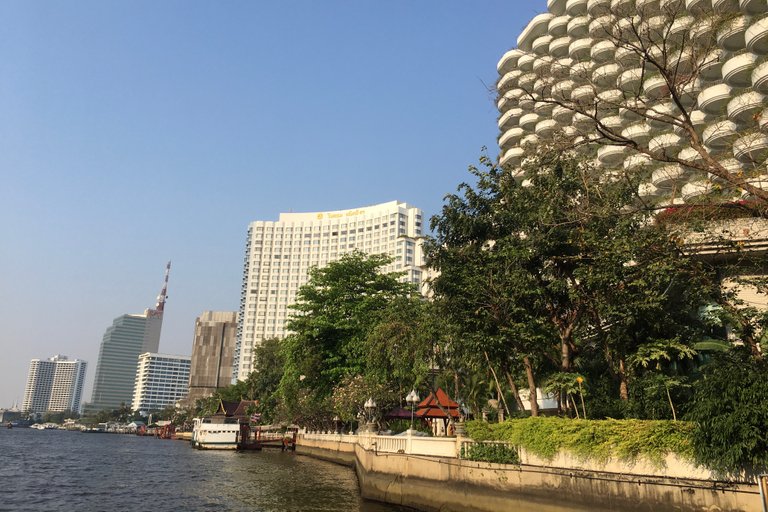 I always wonder why I could not feel other people's consciousness; I know we are innately 'one', we share the same collective unconscious; so I should not feel separated from others. I could never solve this puzzle. Someone up there, a controller, is playing game with me and manipulating our mind. For I know deep down that we are the same and that we are not separated or fragmented. There is a barrier which preventing me from seeing the whole picture. I know when this barrier is destroyed, there will unleash so much energy that all falsehood or fakeness will disappeared. A big shock to everyone on earth, reality will be revealed.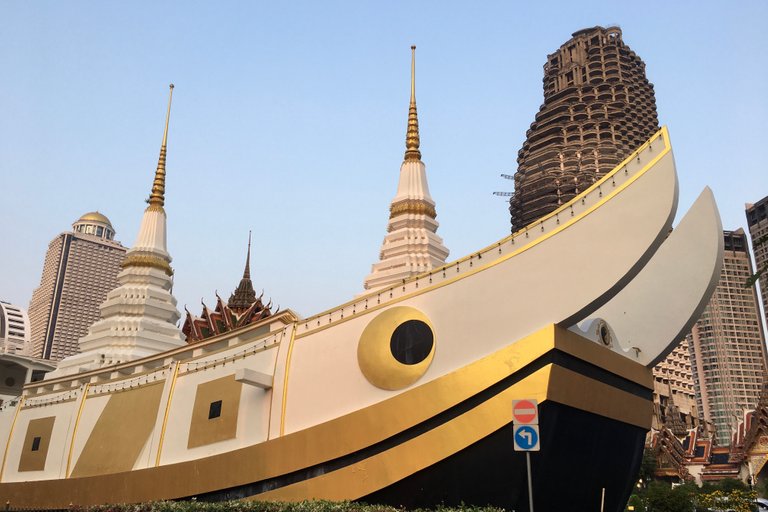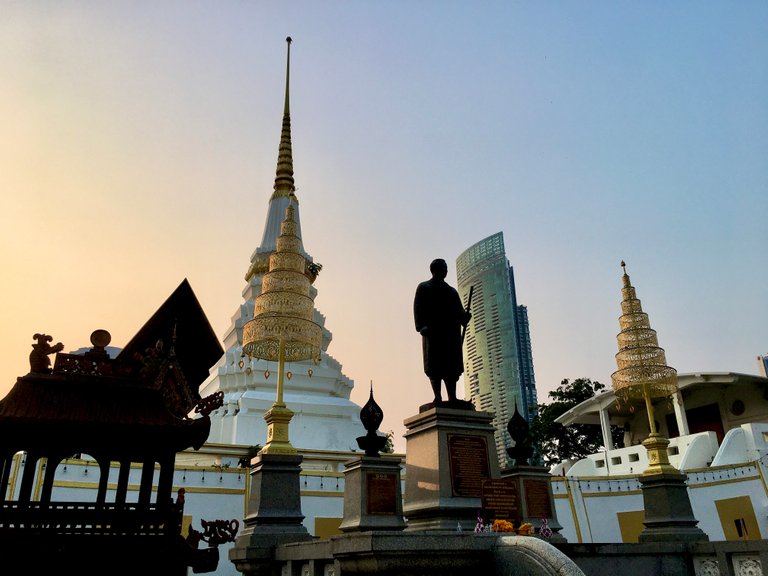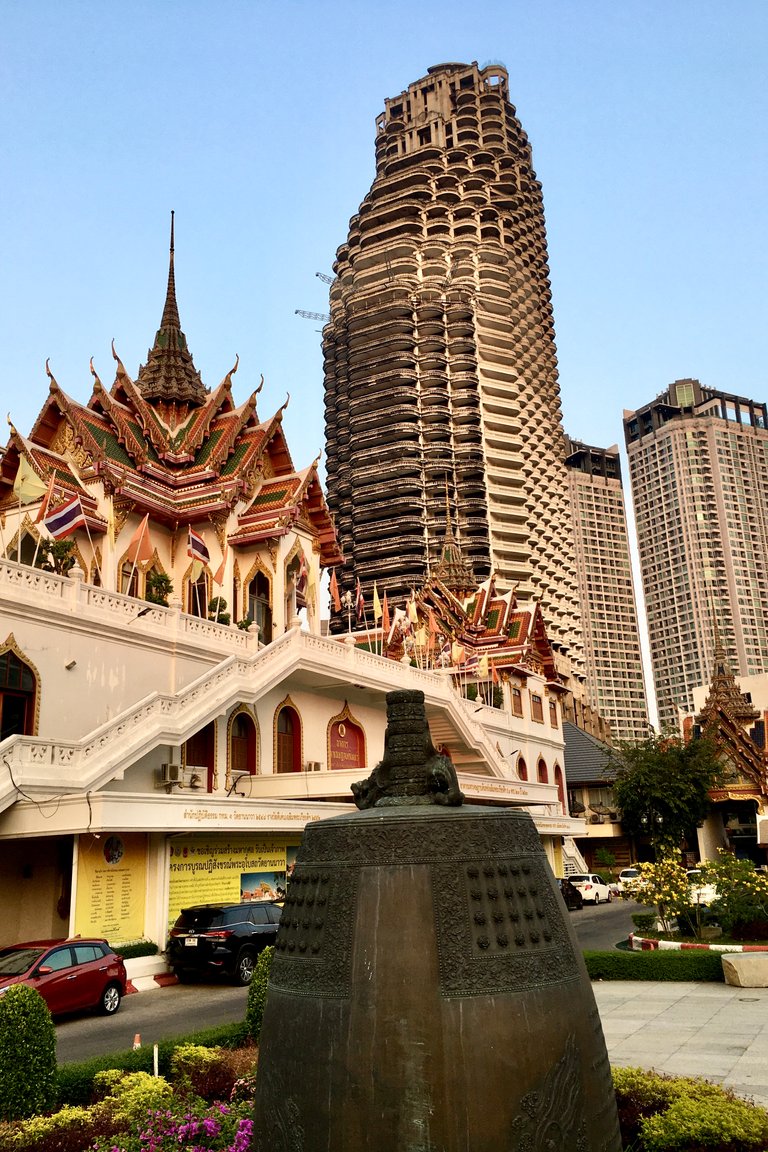 เวลาเรามีเรื่องกังวลใจหรือรู้สึกว่าพลังงานรอบตัวเองไม่ค่อยราบรื่น เราจะไปเดินใกล้แม่น้ำ หรือไม่ก็ไปไหว้พระที่วัดที่มีสิ่งศักดิ์สิทธิ์ เพื่อเพิ่มพลังชีวิตใหม่ๆไห้กับตนเอง เราจึงชอบไปเดินแถวท่าเรือสาทร เพื่อเดินขึ้นบันไดไปบนสะพานสาทร แล้วเราก็ยืนดูวิวอันกว้างใหญ่ของแม่น้ำเจ้าพระยา กับชมความแตกต่างของบ้านเรือนเก่าๆ และคอนโดมิเนียมใหม่ ศูนย์การค้าขนาดมหึมาที่ฝั่งตรงข้าม มันทำให้เราเห็นความอนิจจังและการเปลี่ยนแปลงที่ไม่เคยหยุด ทุกอย่างเกิดขึ้น มีอยู่ และดับเสื่อมสูญไปในที่สุด วงล้อของธรรมชาติตามหลักการ ในศาสนาพุทธที่คอยเตือนใจให้เราไม่ประมาทในการใช้ชีวิต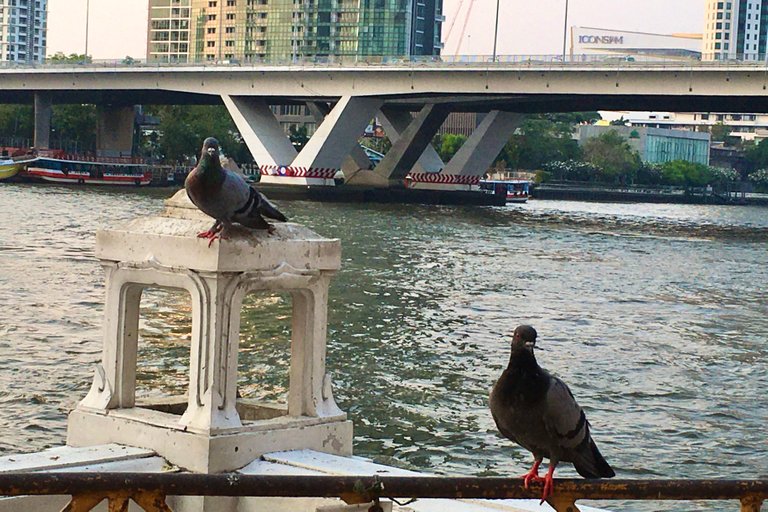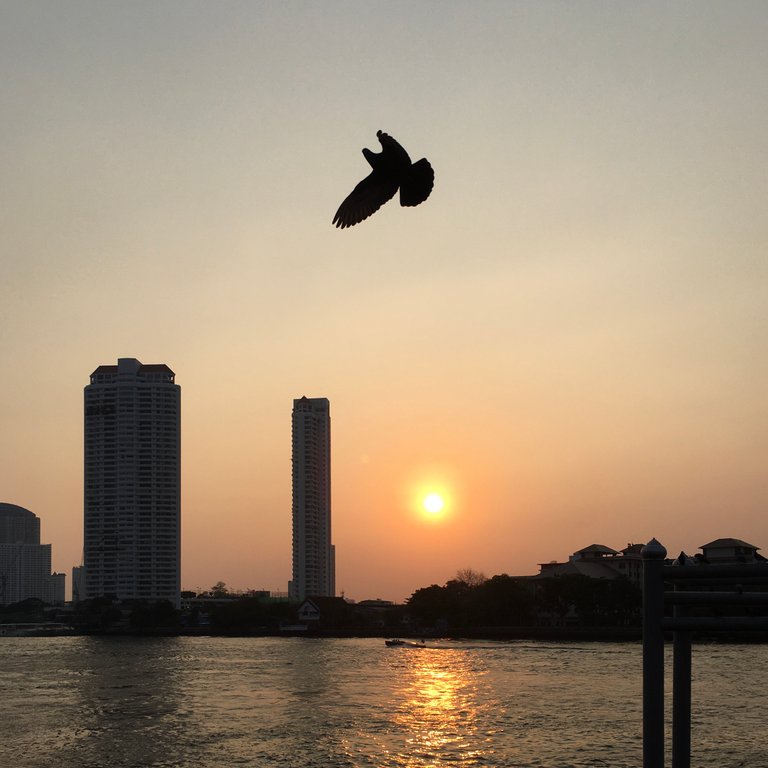 เราเดินดูตึกเก่าๆในวัด เพื่อเปรียบเทียบกับคอนโดใหม่ๆที่ริมแม่น้ำเจ้าพระยา ก็ยิ่งตอกย้ำถึงความไม่แน่นอนของสรรพสิ่งทั้งหลาย แม้แต่คอนโดเก่าที่สร้างไม่เสร็จก็ยืนตระหง่านคอยเตือนให้เราไม่ติดยึดกับวัตถุต่างๆ เรายิ่งต้องมาปล่อยวางและหัดทิ้งทางวัตถุให้มากขึ้น ชีวิตจะได้เบาสบายและลดความกังวลหรือความหวงของไปบ้าง เราคิดว่าแม่น้ำเจ้าพระยามีความพิเศษมากมาย เหมือนมีมนต์วิเศษที่สามารถช่วยบำบัดความรู้สึกที่ไม่ดี และให้กำลังใจกับพลังชีวิตใหม่ๆได้ นํ้าในแม่น้ำไหลมาจากทางภาคเหนือ และภูเขาสูงในลาว แม่น้ำน้อยสี่สาย ปิง วัง ยม น่าน ไหลมาบรรจบกันที่นครสวรรค์ ต้นน้ำมาจากป่าธรรมชาติ และภูเขาที่มีแร่หินมากมาย พลังในนํ้าจึงสะสมมานาน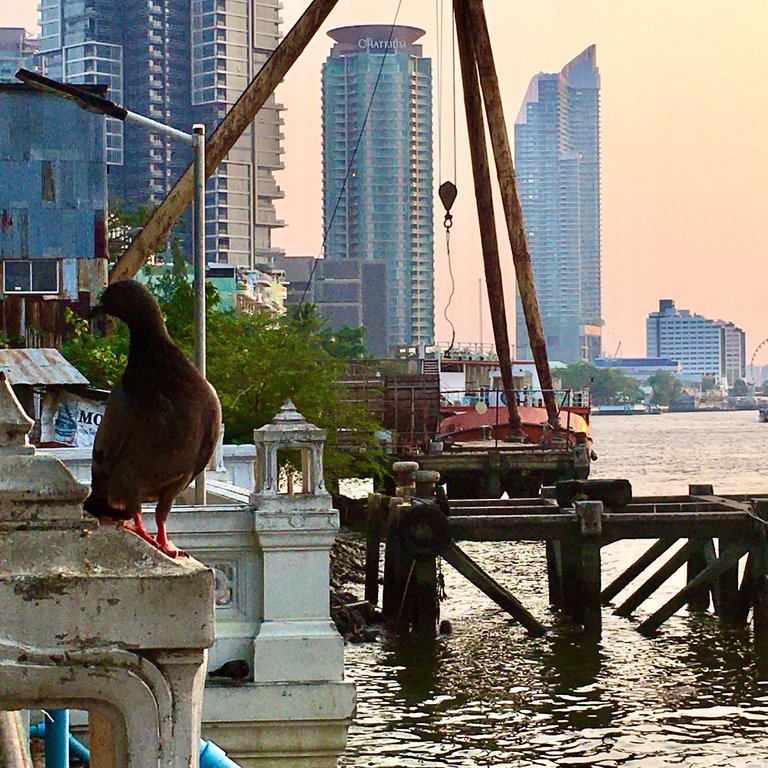 เราก็ไม่รู้ว่าคนที่อยู่อาศัยตามริมแม่น้ำ จะสามารถเข้าใจแบะเข้าถึงพลังวิเศษของแม่น้ำเจ้าพระยาหรือเปล่า เราคิดว่าคนเราต้องหันมาปฎิบัติธรรมกันอย่างจริงจังมากขึ้น มีอะไรหลายอย่างกำลังบอกเราว่า อนาคตจะยิ่งมีความไม่แน่นอน และมีภัยพิบัติธรรมชาติที่คนไม่คาดคิด เราก็หวังว่าเพื่อนๆ และคนที่เรารู้จักในครอบครัวจะสามารถเข้าถึงธรรมในชาติปัจจุบันด้วยเทอญ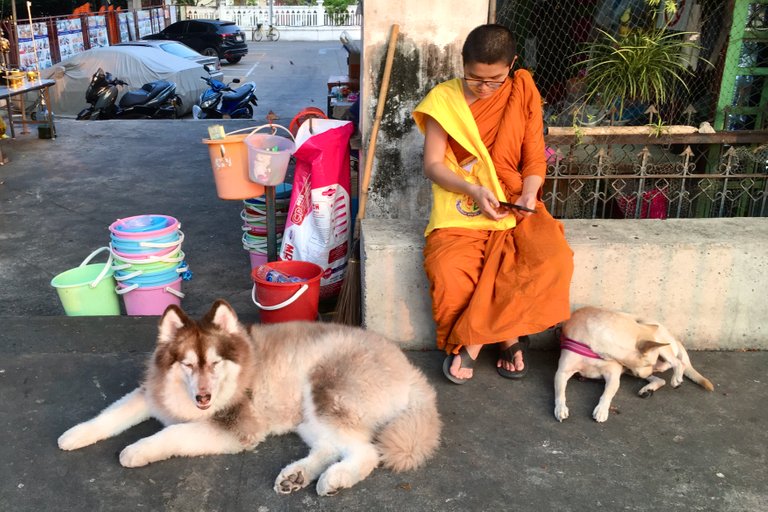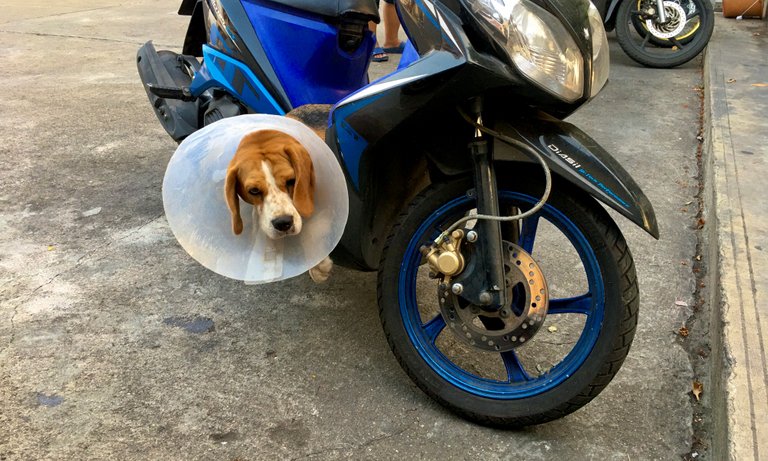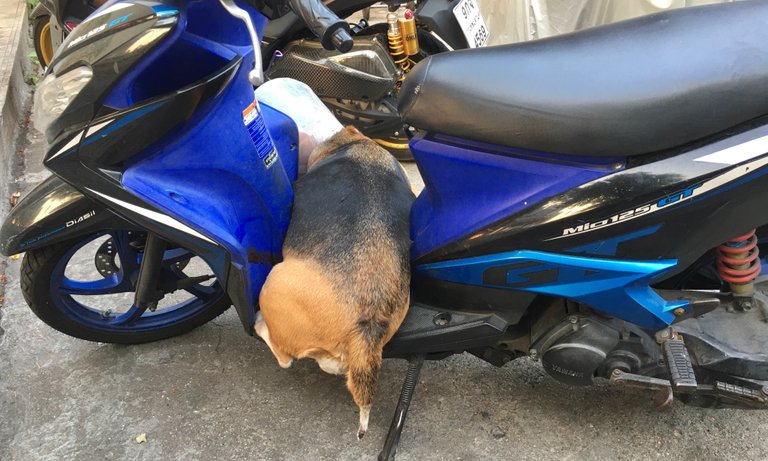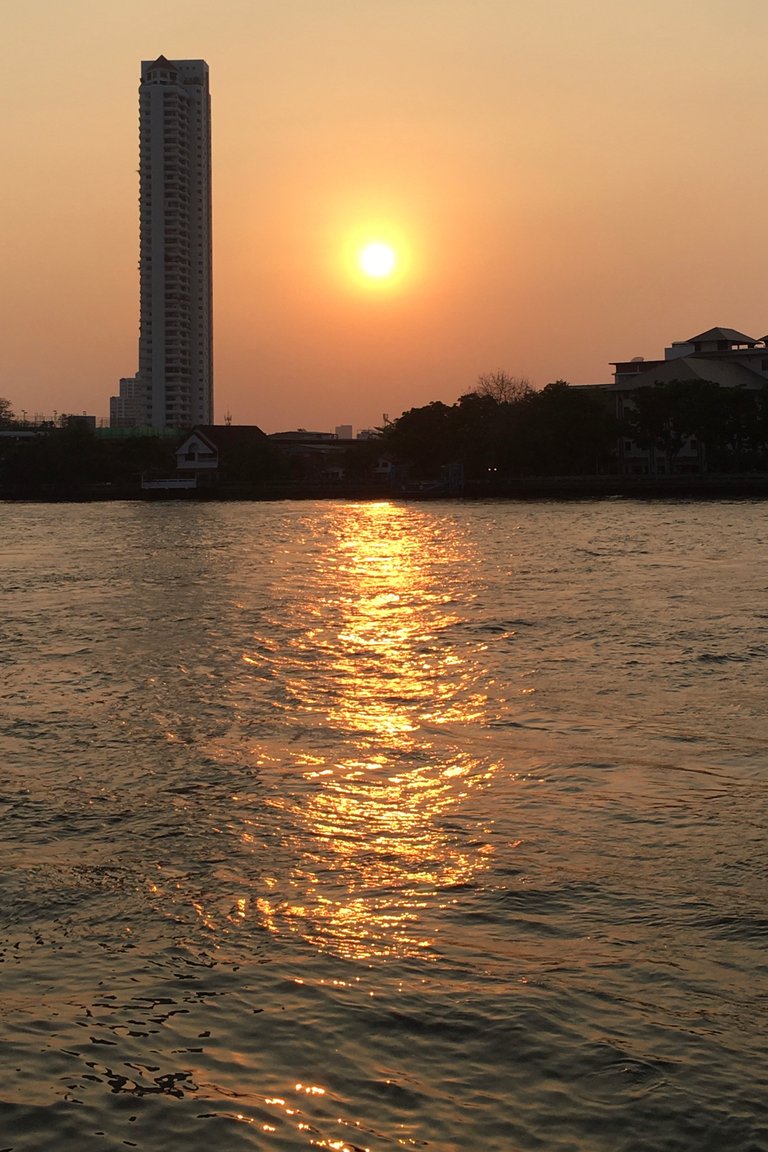 Wishing you peace, good health and prosperity.
Stay strong and cheerful.