Hello everyone. When I wrote about Rijeka, I left two spots for another post because I wanted to pay special attention to them. It is Trsat, a hill above Rijeka, ideal for sightseeing, and Kantrida, a football stadium.
When you come to Rijeka, it may be best to visit Trsat first, because here you will be able to enjoy the amazing and stunning views. You will have the whole Rijeka in the palm of your hand.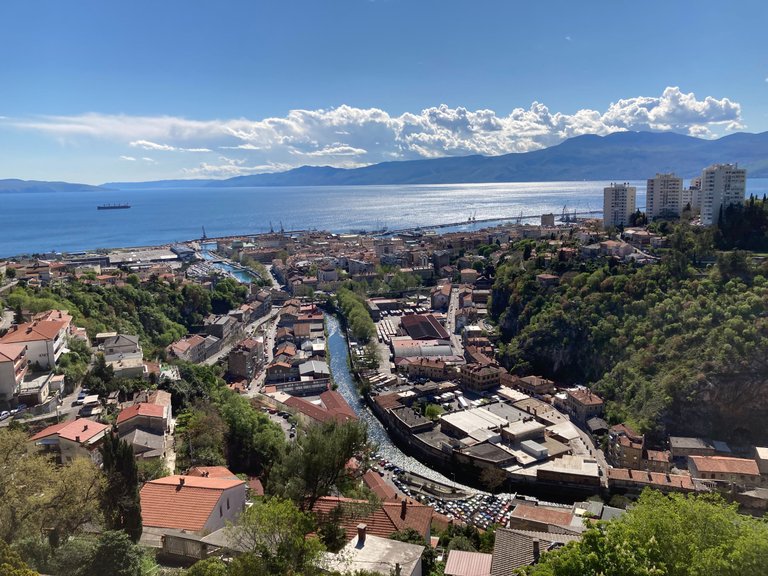 On this hill is an imposing fortress, Trsat Castle, which in addition to its historical significance is also the site of many cultural and entertainment events.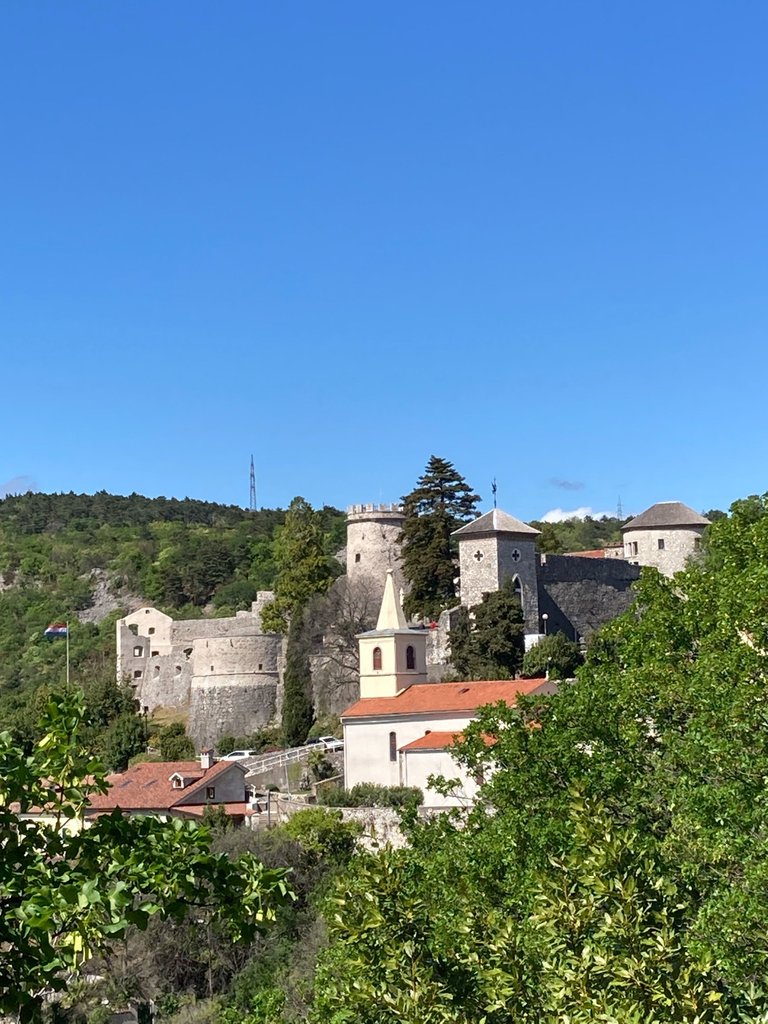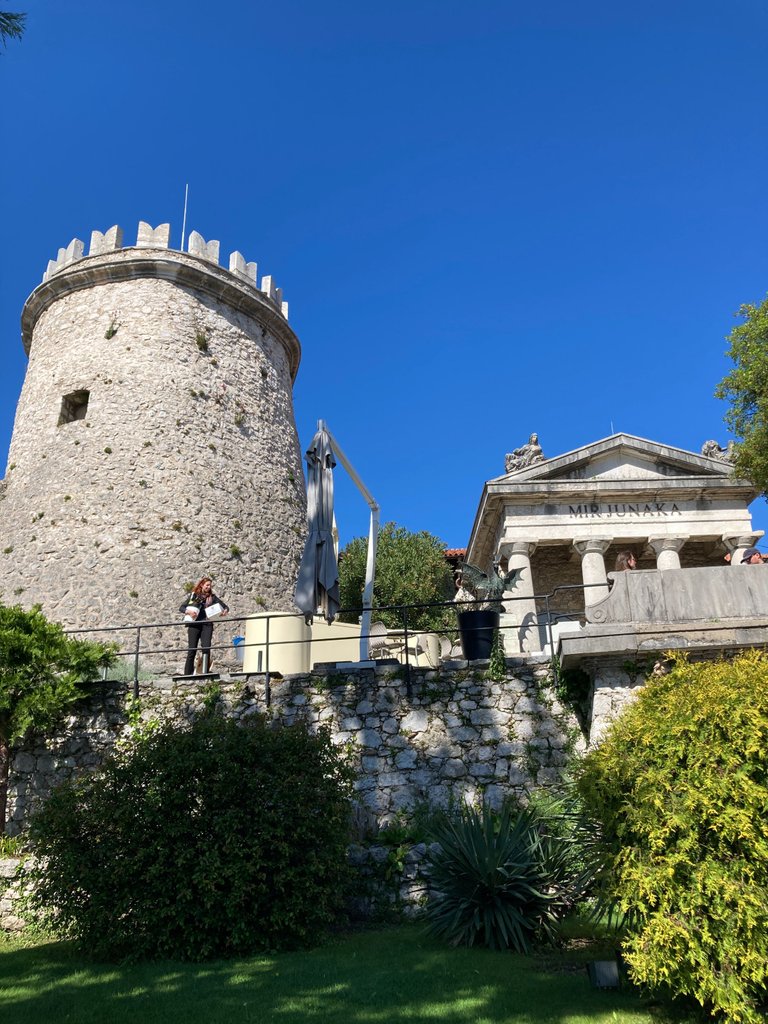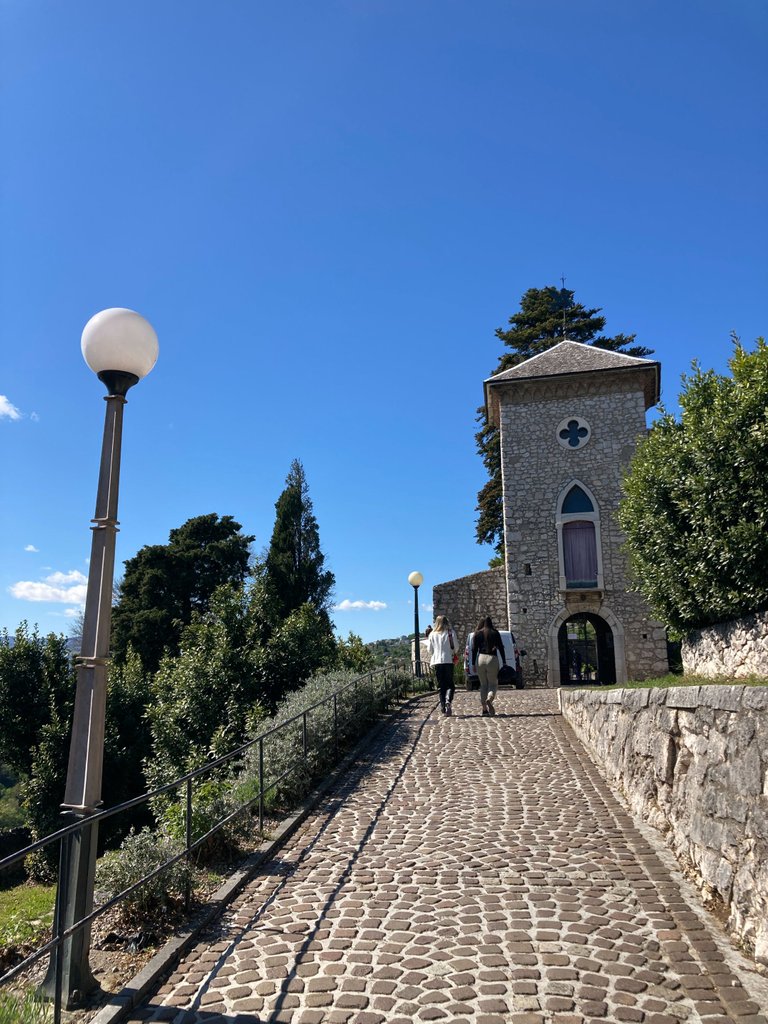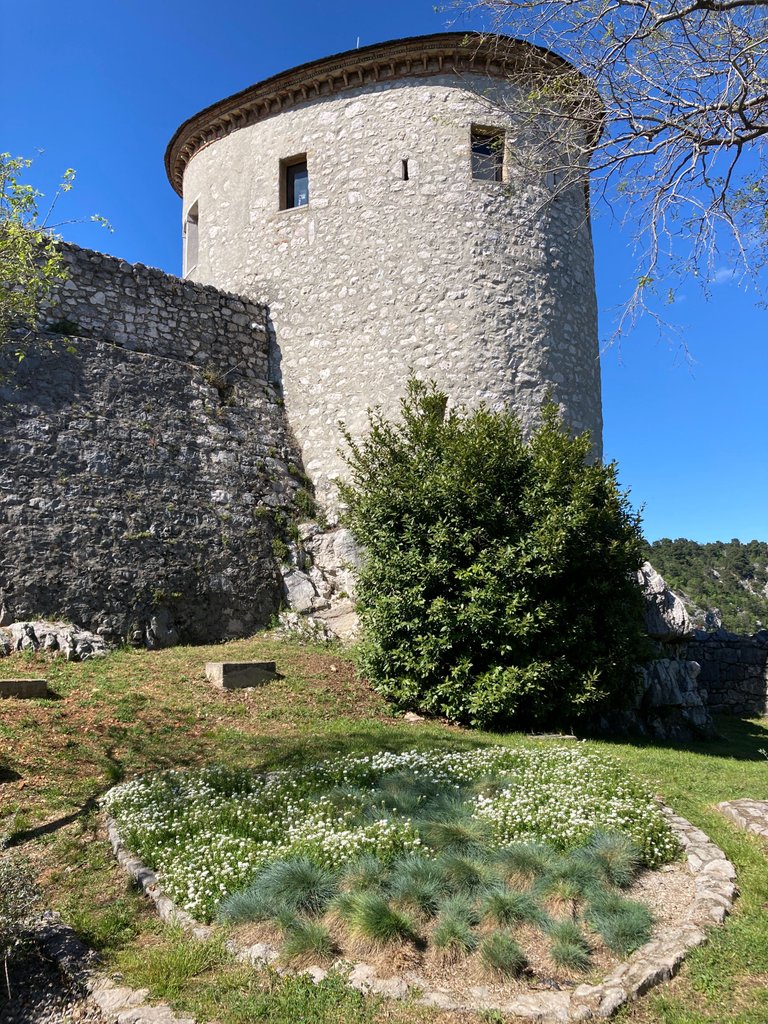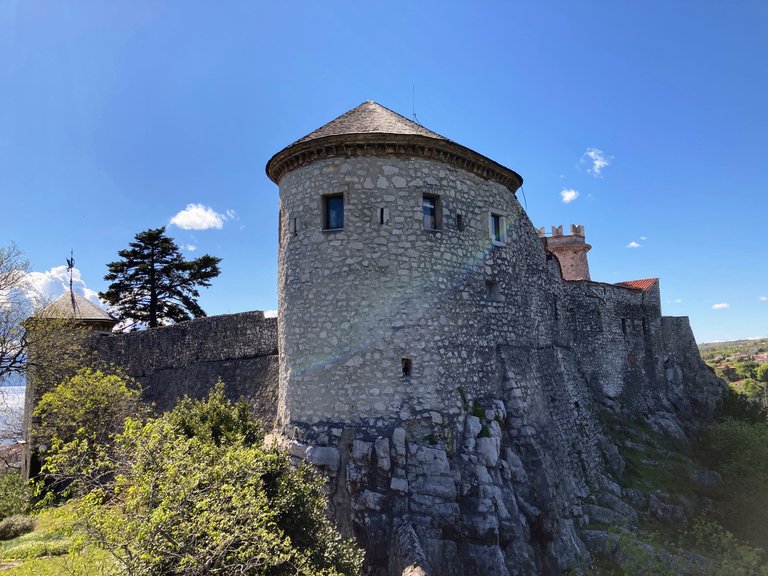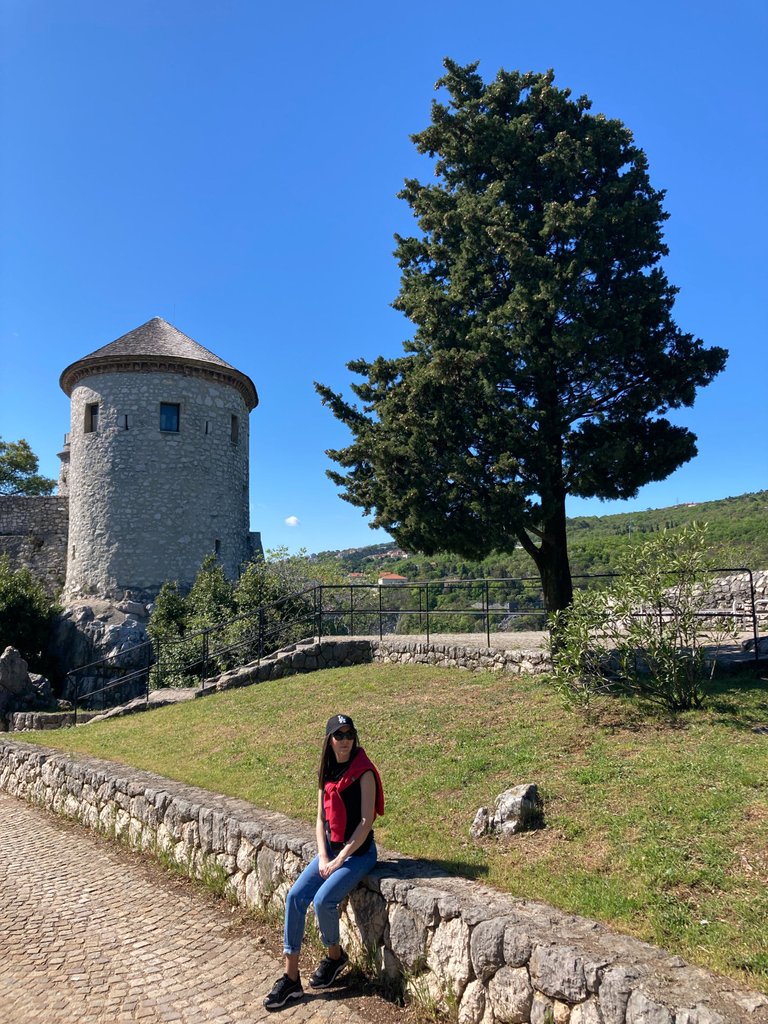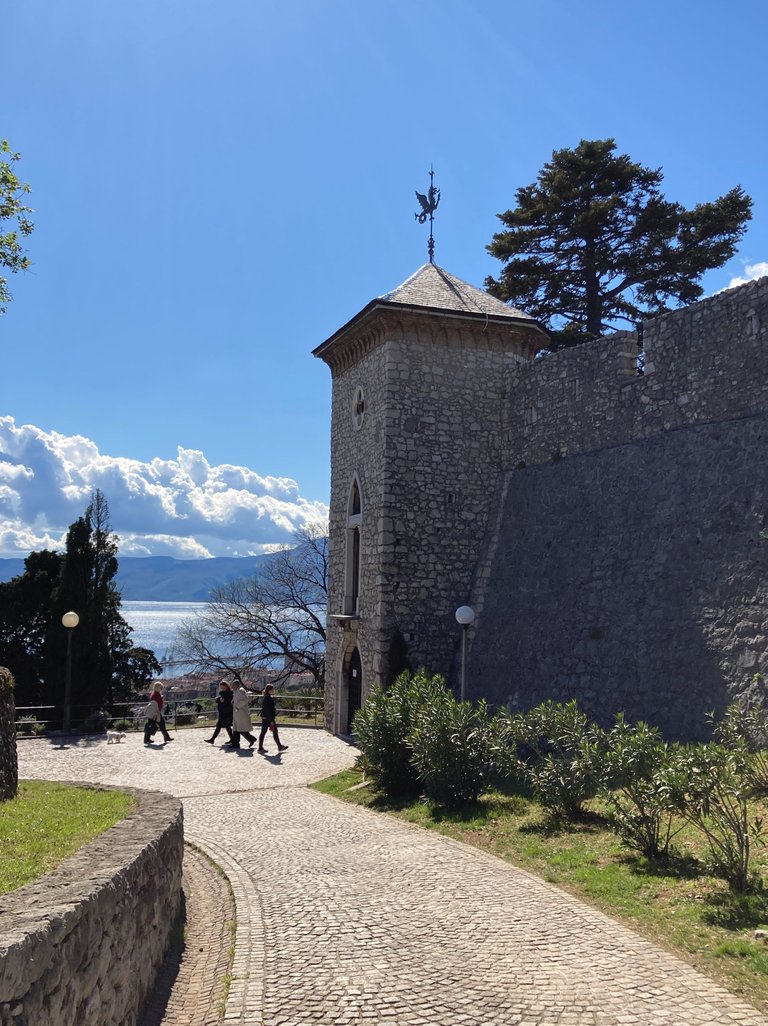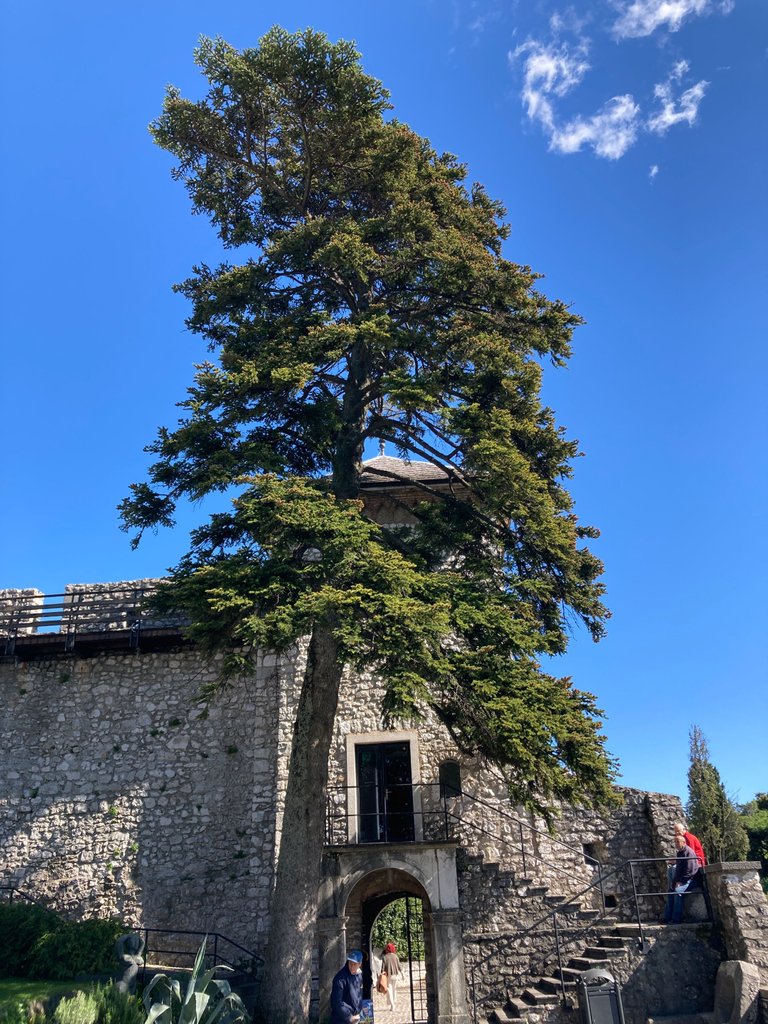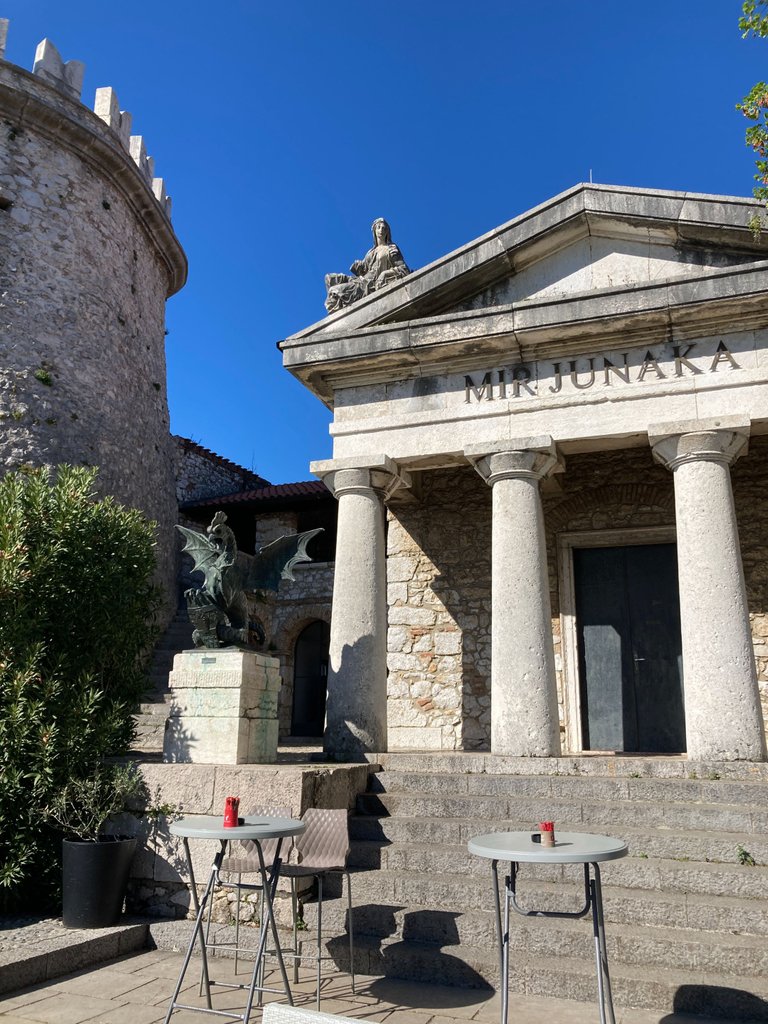 The greatest pleasure is to drink coffee in the cafe located here and at the same time enjoy the stunning view of the sea and the city.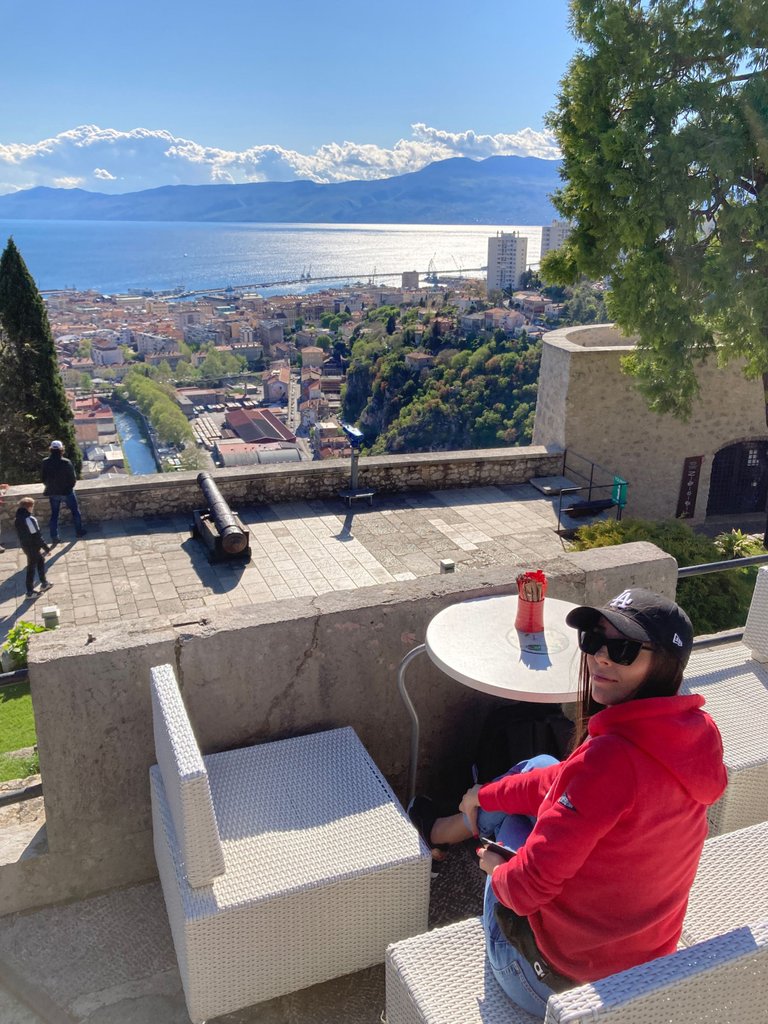 It was fascinating to see a girl sitting on the wall under which the abyss is. She is very brave (photo below). 🙂 Everything is so high here.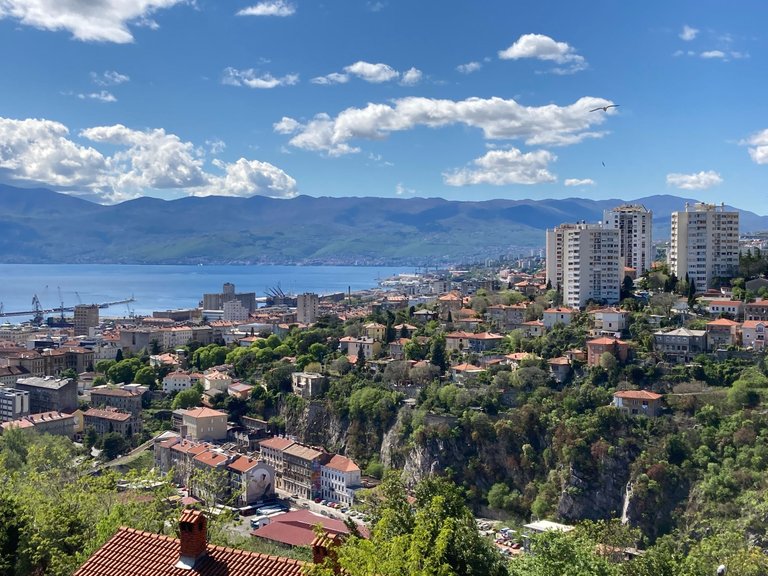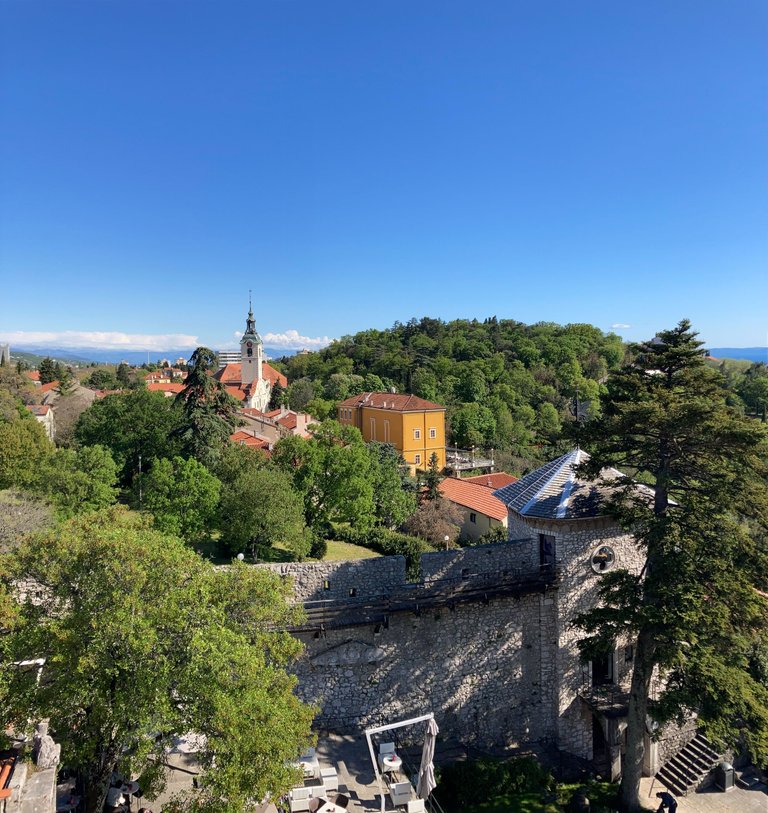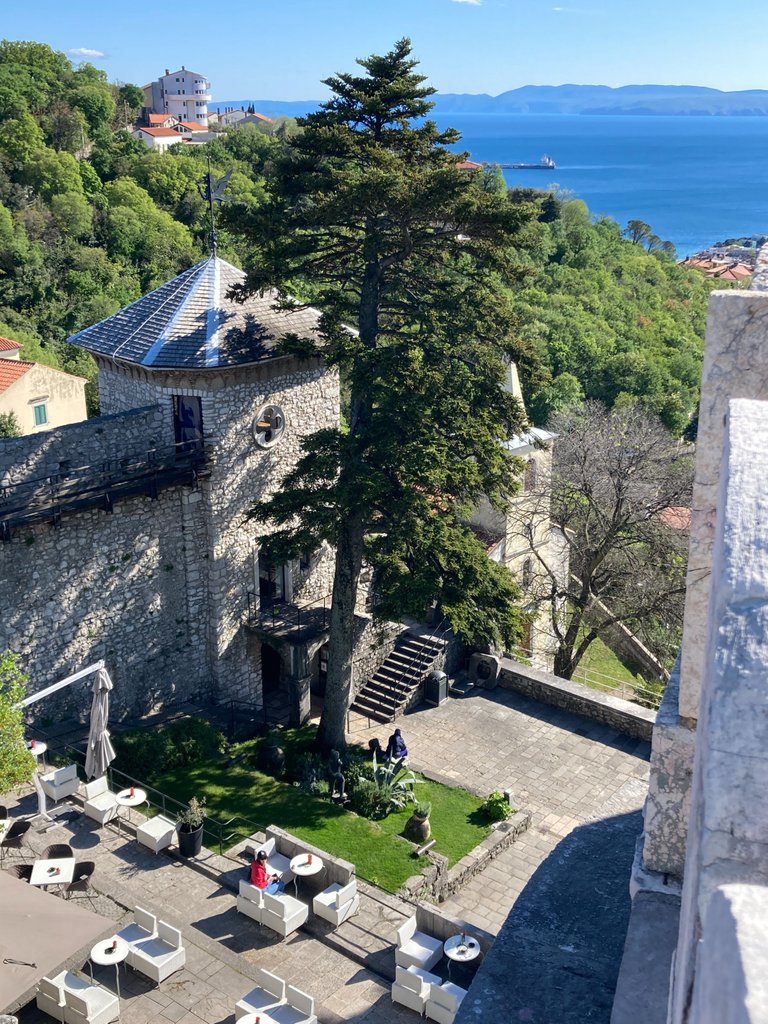 And this is the view when you turn around. In the distance, you can see the road, the bridge, and the tunnel. I like to look into the distance, but I'm a little afraid of heights. 🙂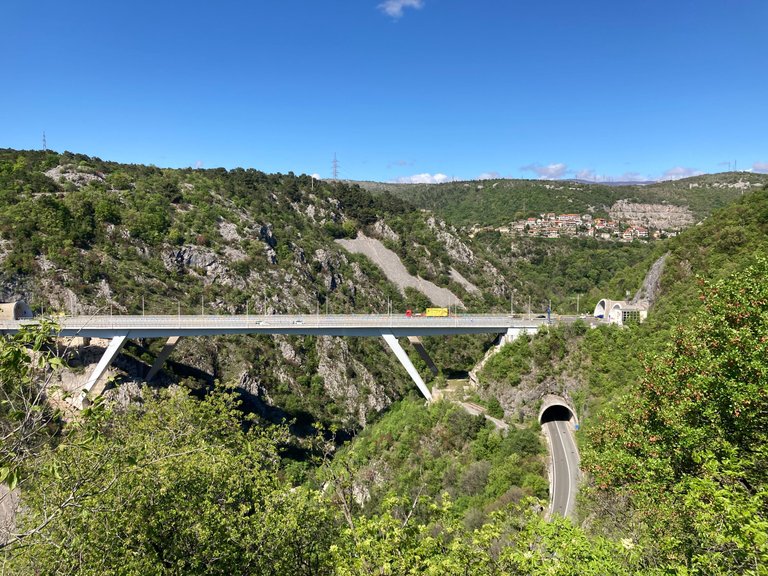 When it comes to Kantrida, I was thrilled to see it.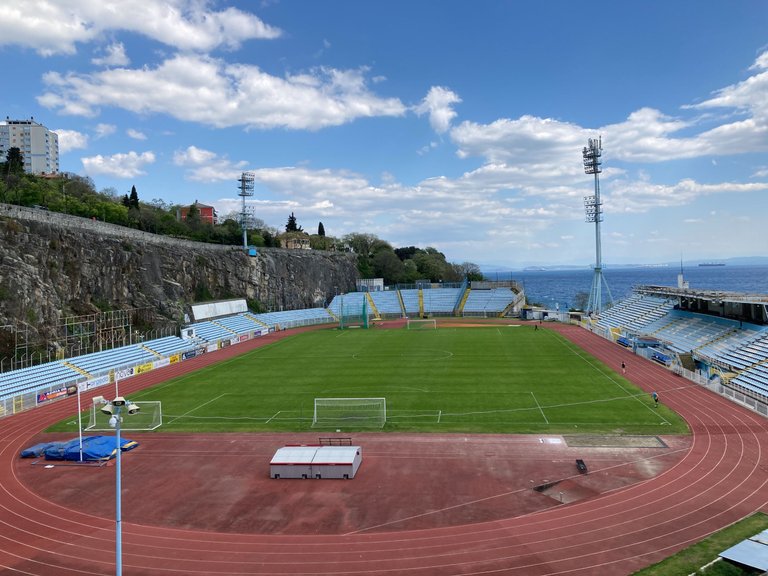 First of all, I have to say that I am a football fan. It is not so typical for a woman 🙂 but my father passed on his love for football to me. I live near the stadium of the most famous club in my country and when I was a child, I often went there with my father. But let's go back to Kantrida. This is the most beautiful football stadium I have ever seen.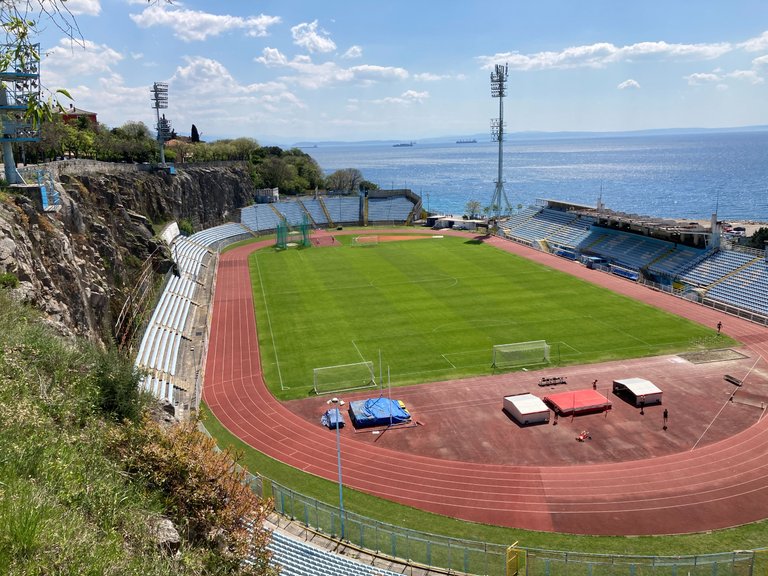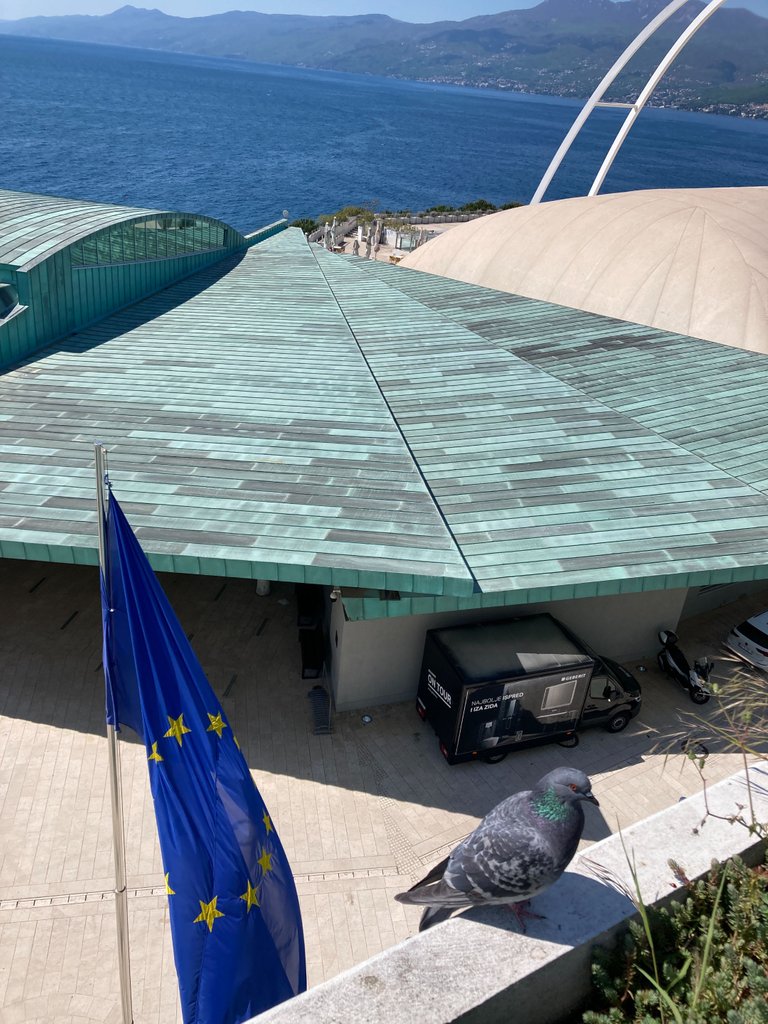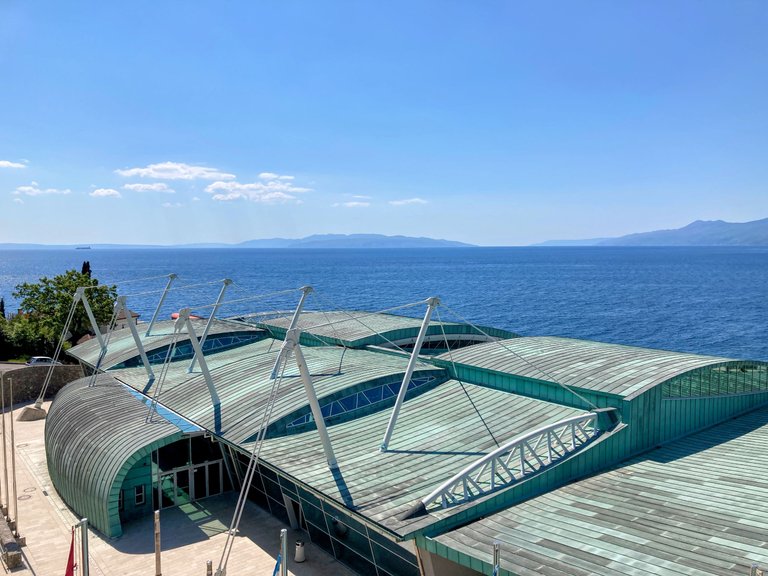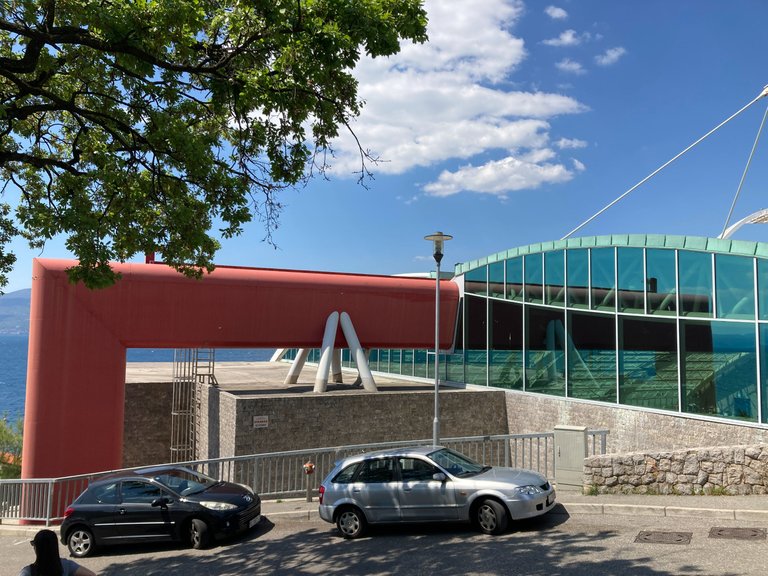 It is very specific because it is situated between the rocks and the sea. But not only football is played under the rocks. Athletics is also played here.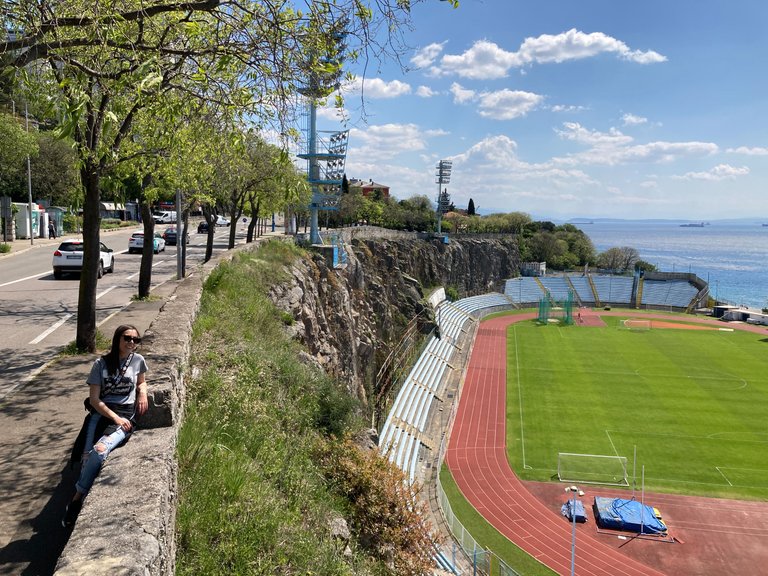 Near the stadium is Kantrida beach. The combination of sea and sports is one of the most beautiful scenes I have seen in my life.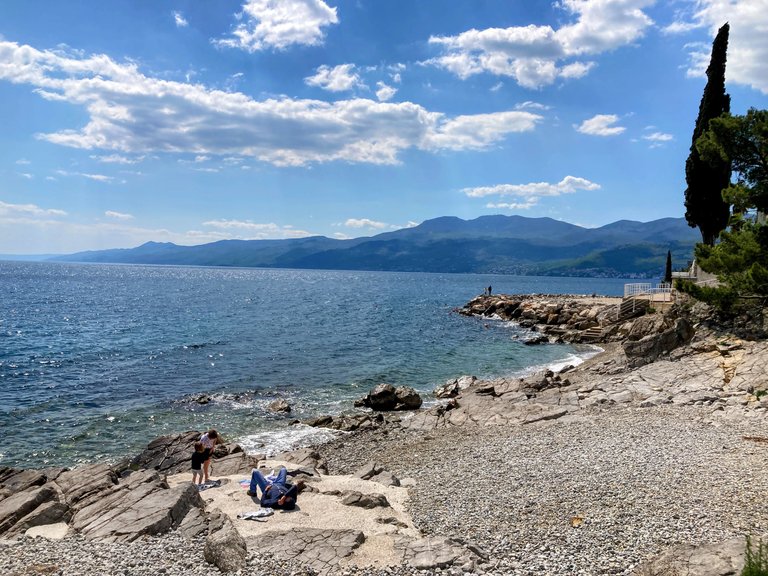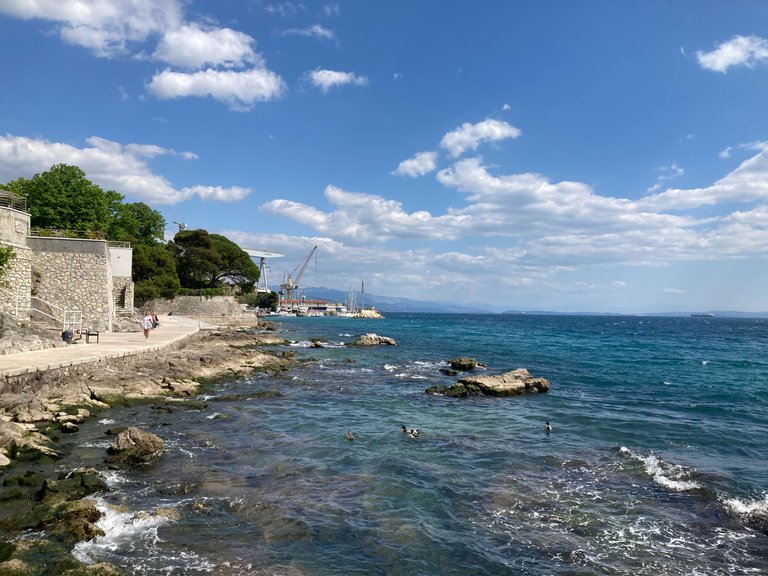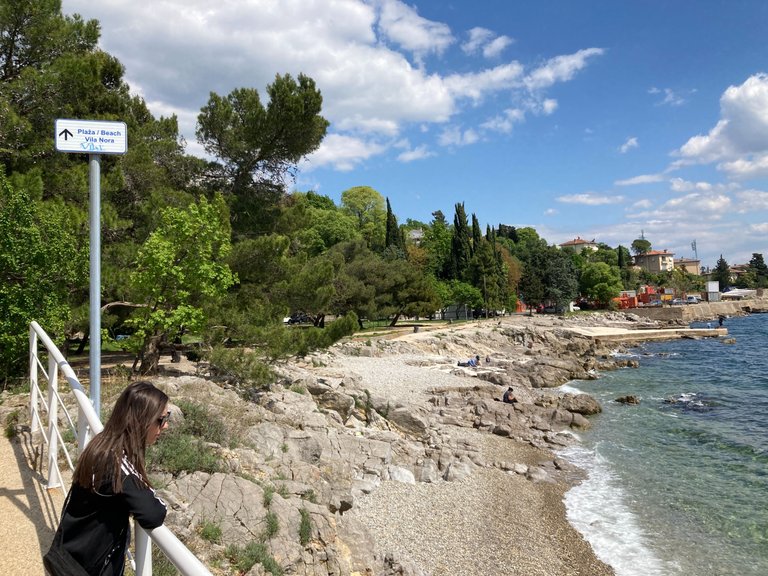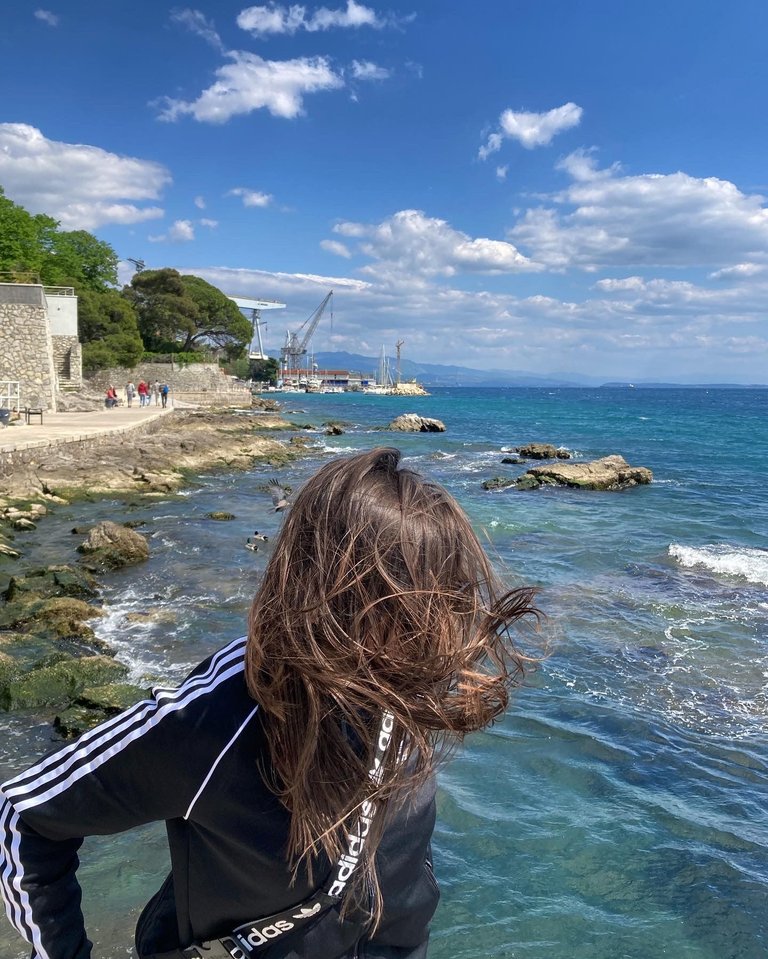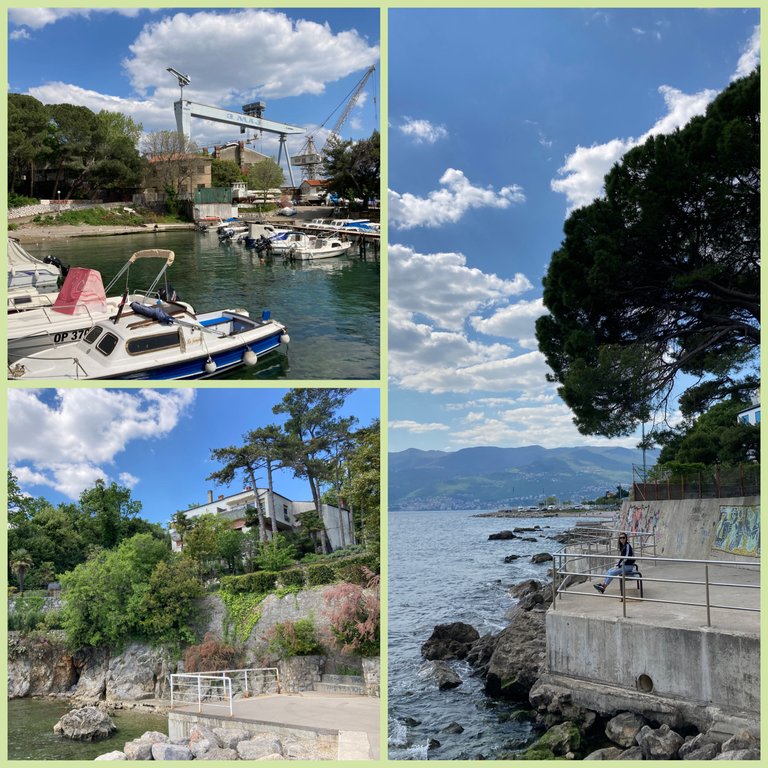 One interesting detail is the water slide. It is high, but I believe that the experience of going down this slide is awesome. 🙂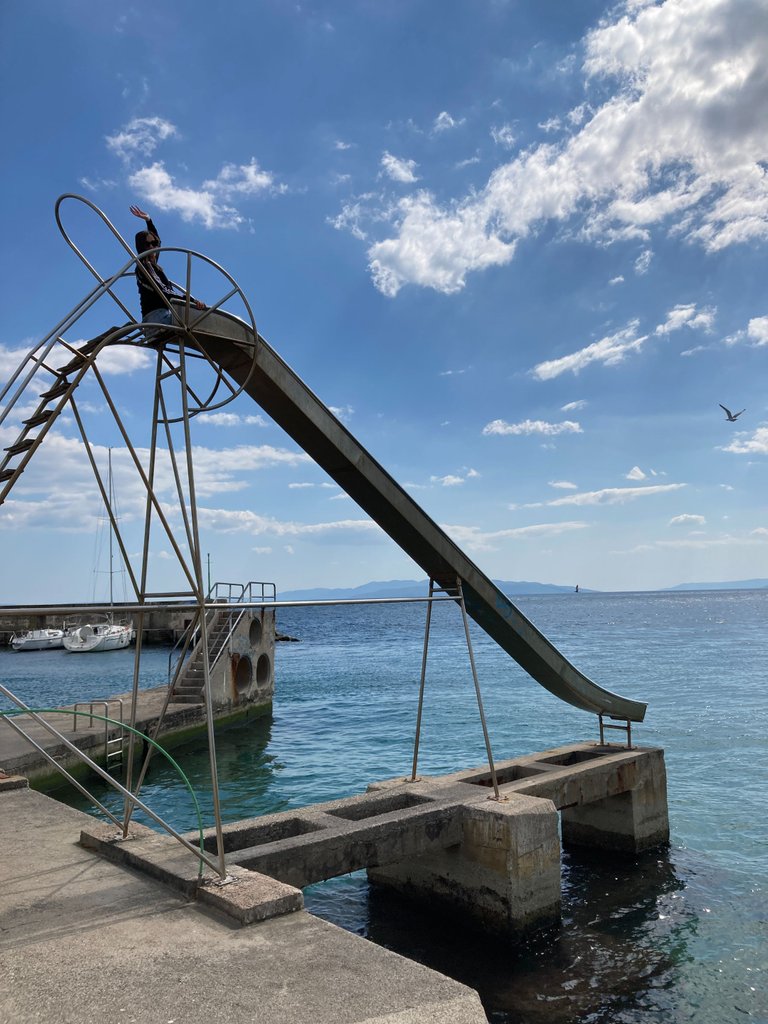 If you want, you can drink coffee here on the beautiful terrace and enjoy the sea view.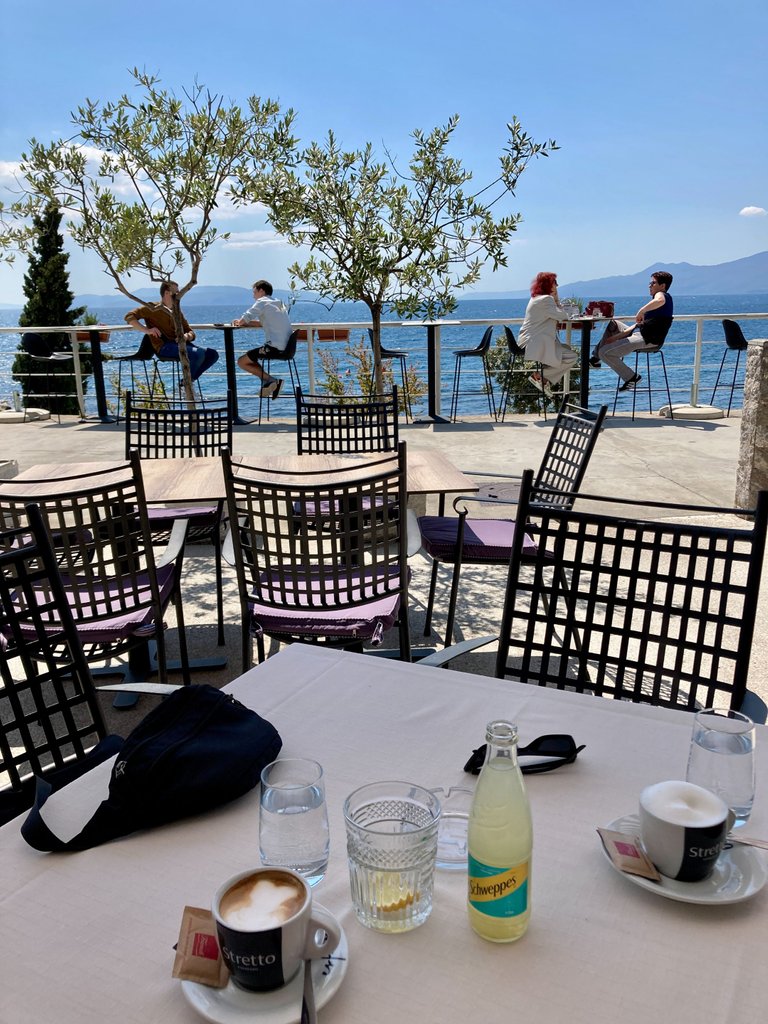 And this mural is another interesting detail of this place. I don't know who it is, but she has beautiful blue eyes. 🙂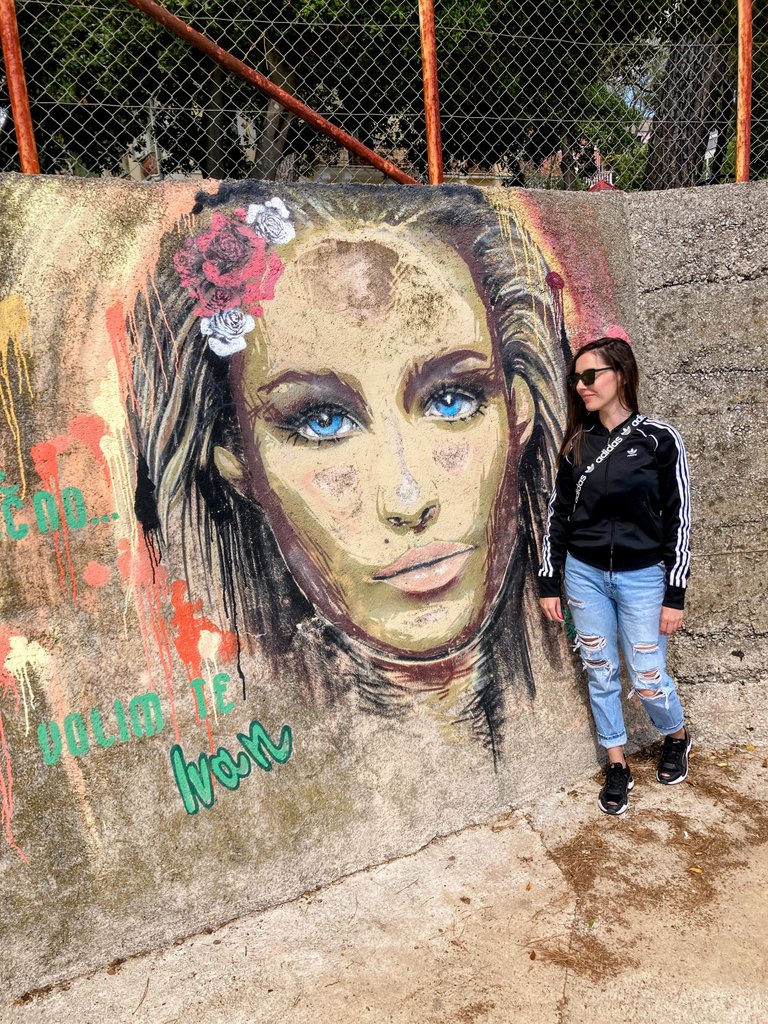 These two places are two more reasons to visit Rijeka. I hope you'll like it.
Thank you very much for reading.
The images and writing are original and mine.
Greetings!
Jelena